What to serve with pot roast is not a big problem now owing to these excellent side dishes. Pot roast is savory and rich, which is considered a complete meal for dinners. But it won't be an ideal complete meal without the presence of some complementary addition.
A good pot roast is not only about beef slices or cooking techniques. You also need to thoroughly consider suitable elements that perfectly pair with this holy grail dish and totally comfort your foodie taste.
To round out this savory dish, you could choose several side dishes that any of them does perform nicely. Popular choices may include heavy starch, veggies, mushrooms, and so many more. Suppose you find it too hard to choose one that fits your taste. Let me share with you my list of best pot roast companions. Scroll down right now!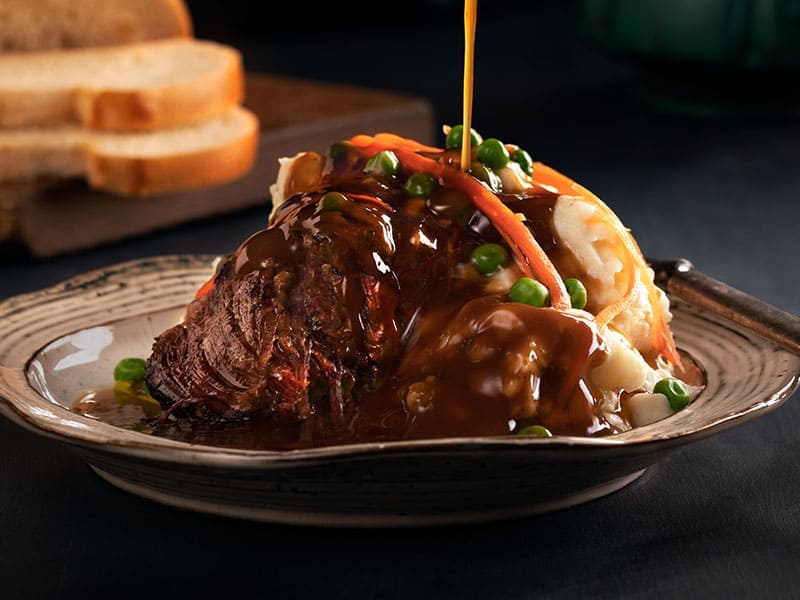 Discover the Best Side Dishes to Serve with Your Pot Roast
There is a wide range of side dishes for you to opt to serve with pot roast. It's never a wrong choice to pair these elements with our hero while preparing a cozy dinner.
Starch Side Dishes
Rice
Mashed potatoes
Bread
Yorkshire pudding
Noodles
Breadsticks
Baked mac and cheese
Vegetable Side Dishes
Salads
Roasted veggie
Sauteed vegetables
Mushrooms
Succotash
Quinoa
Spinach
Green beans
Beverages
Red Wine
Fruit juice
Desserts
Sweetcakes
Fruit salads
Ice cream
What Is Pot Roast?
Pot roast is a beef dish that uses the slow-cooking technique to tenderize tough cuts of beef in moist heat. The pot roast is an American version of Boeuf à la mode, a classic dish from France.
French and German immigrants brought this method of tenderizing meat to the United States. It serves as a way to prepare an ultra-flavorful beef dish more than what would break easily in the oven due to the tough beef fibers.
Pot roast is always a perfect classic choice to serve a hearty dinner in the USA. Americans love tender and savory beef cooked in a flavorful broth and red wine for a few hours. You can make this excellent delicacy with even leftover brisket, chuck roast, or round roast.
Nothing is more wonderful than coming home after a long day and cooking for yourself a pot roast meal in a crockpot. To use a crockpot to its full potential, it's necessary to find a suitable size of the pot that fits your needs. The crock pot's sizes do matter.
Pot roast will be the ideal addition to your cooking recipes collection that perfectly satisfies the whole family, even the hardest one with minimum effort.
Why Does Pot Roast Need The Side Dishes?
A complimentary element does more than what you can imagine. I have to admit that a meal with only a cut of slow-cooked beef is kind of boring. Nothing more than a beef taste in a meal? I guess you couldn't finish these tedious meals.
Some side dishes served with pot roast would harmonize the savory and rich taste. Each side dish could impart a distinct flavor but still fit well with the main dish, making people never be blase about pot roast. Your cooking recipes, therefore, would be more diversified and hit your family taste.
Additionally, the appearance of rice or salad will make up your pot roast recipes which only give intense red-orange color. Various shapes of colorful veggies or starch, or broth would be an excellent garnish of the recipes. It's always a good idea to use a desirable look to make a dish seem more flavorful.
Furthermore, high-fat content in pot roast may lose your appetite after a while. In this case, some salads or vegetables could perform their side dishes' task pretty well. The host of fiber will help you out as it neutralizes not only the overpowering beef taste but also the fat content in the dish.
It seems like enjoying side dishes along with pot roast may be a healthier option than serving only beef for a meal.
20 Side Dishes To Serve With Pot Roast That You Should Not Miss
As I mentioned above, side dishes matter whether you enjoy any pot roast styles, including American, French, or German ones. There are always several side dishes that would hit your taste well.
Starch Side Dishes To Complement Your Meal
Starch not only goes for pot roast, but it also is an ideal element to serve with any meat-based recipe.
1. Rice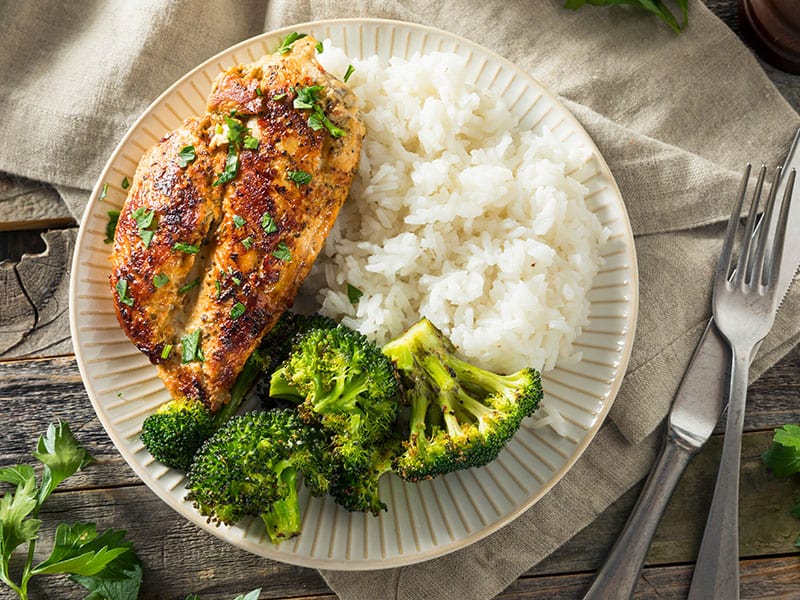 Rice is always the perfect starch to go with savory dishes. Its mild flavor would neutral the richness of the main course. Instead of classic white rice, you can use brown rice for a more nutty flavor and firm and chewy texture.
Moreover, any substitutes for rice would perform the trick nicely. Rice alternatives such as cauliflower rice or chickpea rice are both healthy and delicious as a side to pot roast.
Rice is a popular side dish with several recipes and many variations from these recipes. Classic cooked rice served with pot roast well, but fried rice with veggie or coconut rice are alternatively lovely choices.
Soft mashed potatoes would easily balance the savory flavor profile of pot roast. No one can deny the delicious creamy texture that absorbs gravy sauce from the main dish.
Mashed potatoes are an ideal and classic choice to go with any meat-based main course. To make it more unique, you can blend mashed potatoes with spices and herbs or melt some cheese on it for a different cheesy and flavorful taste.
Creamy mashed potatoes are sometimes hard to prepare because it easily turns into a soggy texture. You may need to carefully prepare it or gain some wisdom about ways to thicken your runny mashed potatoes.
3. Bread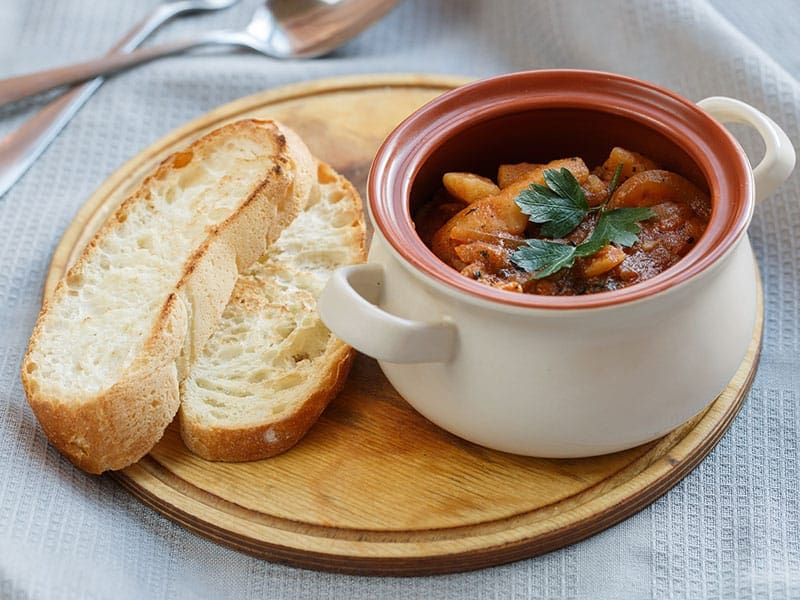 Wondering what to serve with pot roast? Try bread. Some loaves of bread from a fragrant bakery would be a safe and tasty side dish to pot roast.
This is also an easy choice when you don't have much time to prepare rice or mashed potatoes. It never goes wrong to dip a soft piece of bread into the bold pot roast sauce.
Yorkshire pudding is a familiar English side dish. In spite of the word "pudding," this side isn't sweet at all. It is more likely a savory and buttery bread but fluffier that is a great companion to go with pot roast.
It turns out that it's not difficult to make these fluffy Yorkshire puddings at all.
Gordon Ramsay has shown a straightforward recipe to follow. Jump into the video right now to learn the new formula.
5. Noodles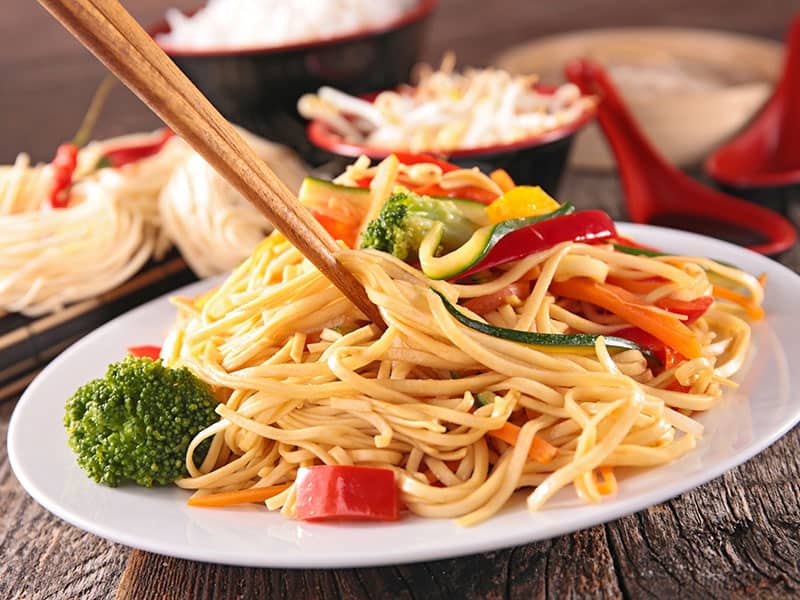 When it comes to starch side dishes, it would be a big mistake if I don't mention these types of noodles. You could choose egg noodles, ramen, or even spaghetti to pair well with gravy pot roast.
What more? If you are into cooking, you can try to make noodles from really easy-to-find ingredients at home.
Let's impress your family by following this guide in this video to make homemade ramen.
Breadsticks are a simple but fabulous side dish to any main course. Prepare breadsticks on the table along with a delectable cream cheese dip, and your guests are going to love it. Moreover, brown and crispy breadsticks dipped in gravy beef sauce will make your dinner even more satisfying.
Imagine the cheesy and creamy cheese sauce with cooked macaroni. How flavorful it is! It will take a little time to prepare baked mac and cheese, but it's really worth trying. Maybe you would be a big fan of this delectable side dish after all.
Vegetable Side Dishes To Complement Your Meal
Pot roast with starch may sound too greasy and indulgent for somebody. In this case, vegetable side dishes are irresistible.
8. Salads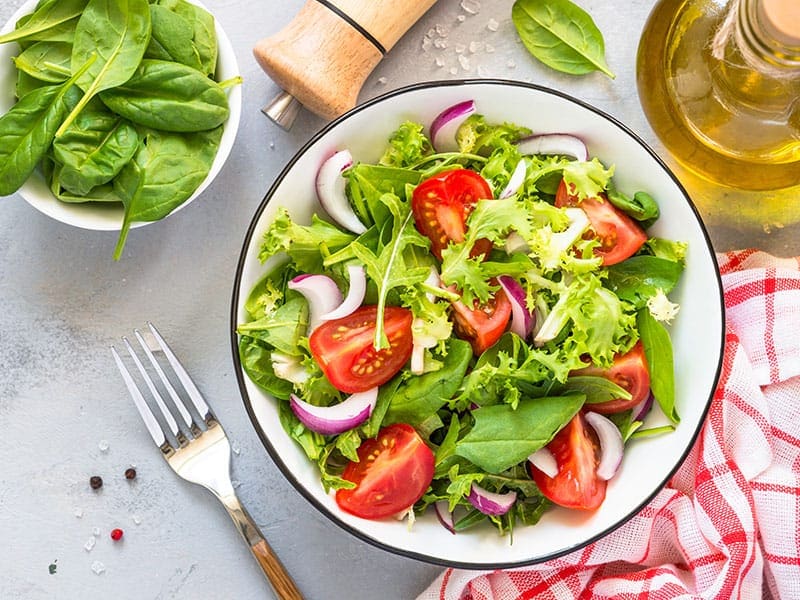 Salads are a popular choice to be an ideal side dish to pot roast in American dinner. Thanks to this host of fiber, high protein and fat contained in pot roast would never be a concern.
Because of their versatility and diversity, it's never boring to opt for salads as a fun addition along with any main course.
Roasted is a perfect way to cook vegetables. It maintains nutrition and boosts your metabolism as well as enhances the deep veggie flavor. Roasted veggie will kick your pot roast up a notch.
This classic vegan side treat can be made with any vegetable, including tomatoes, carrots, broccoli, bell pepper, and so on. In fact, you can roast whatever vegetables you want for a cozy dinner with a pot roast.
This beautiful veggie side treat gives your pot roast a colorful look and flavorful taste. Sauteed is the fastest and easiest way to prepare vegetable side dishes. They could be the best side dish you have ever had.
11. Mushroom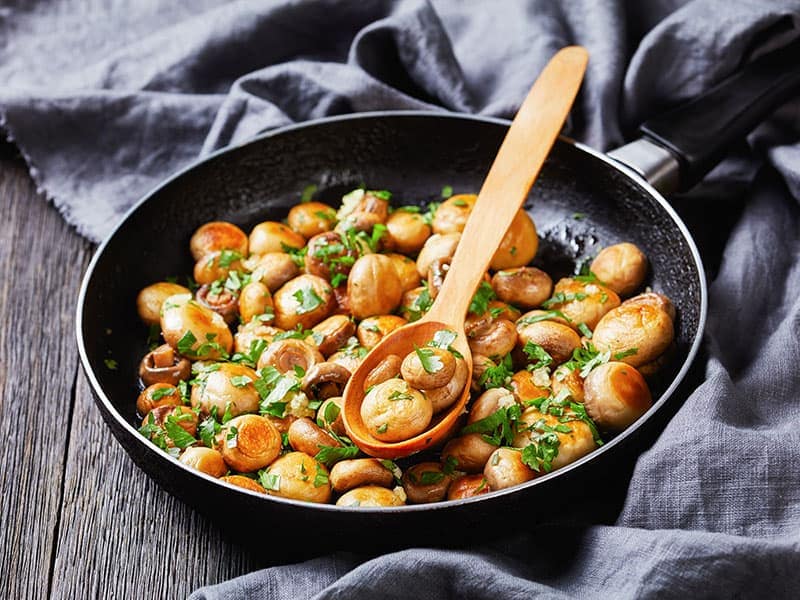 While playing the supporting role of pot roast, mushrooms are highly rated. Mushroom side dishes add a deeply rich flavor to the main course.
Shiitake, trumpet, and oyster mushroom are highly recommended. However, even the most common button mushroom is terrific to serve with pot roast.
The flavorful succotash is the best way to serve lima bean, corn, and tomatoes as a delicious side dish to go with a hearty pot roast.
It would be a fun addition to the main course. The succotash recipes are easy to follow, saving you a lot of time preparing side dishes. This video shows a step-by-step guide for you to learn to cook succotash perfectly.
Why don't you click here now to learn this amazing Succotash recipe?
13. Quinoa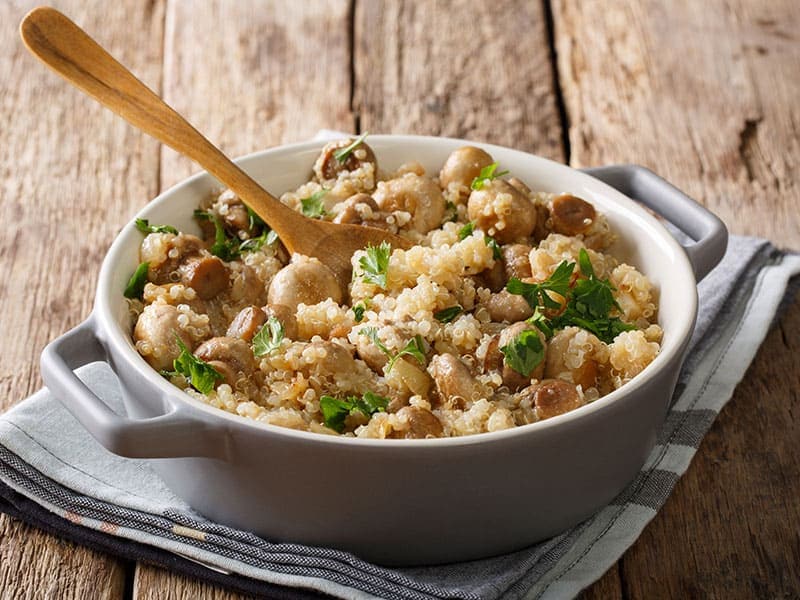 Quinoa is one of the best ingredients to use interchangeably with rice. It's lighter and healthier to serve with pot roast.
People use quinoa in many recipes, including quinoa with sauteed vegetables, quinoa salads, or sweet potatoes quinoa. All of these recipes can pair with a hearty pot roast for dinner.
Fluffy quinoa is a superfood that not only is an excellent source of protein and fiber but also contains nine vital amino acids. Healthy quinoa would enhance your health once you choose it to side with pot roast.
14. Spinach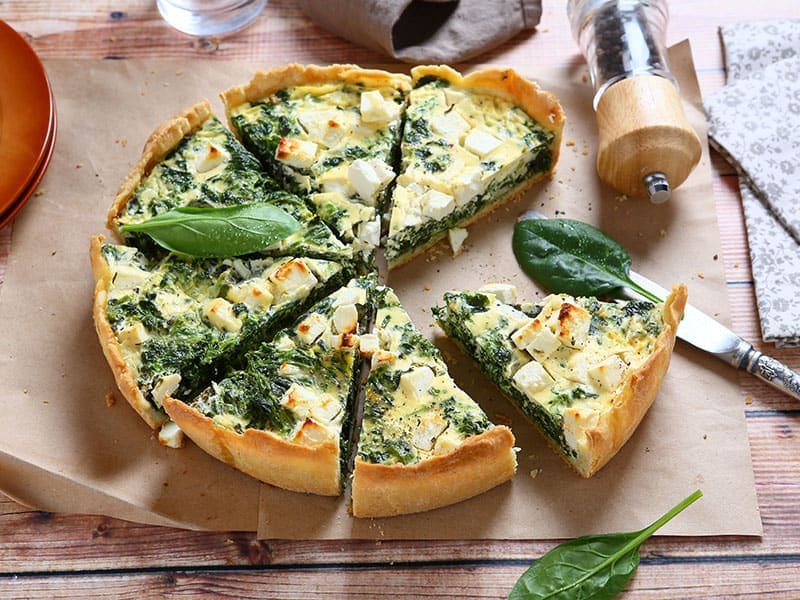 This is one of my favorite side dishes to go with any meat-based main course. Spinach helps meals look greener and healthier. Spinach is naturally high in essential vitamins, minerals, and antioxidants such as vitamin A, vitamin K, B vitamins, vitamin E, folate, manganese, magnesium, copper, calcium, potassium, and iron.
15. Green Bean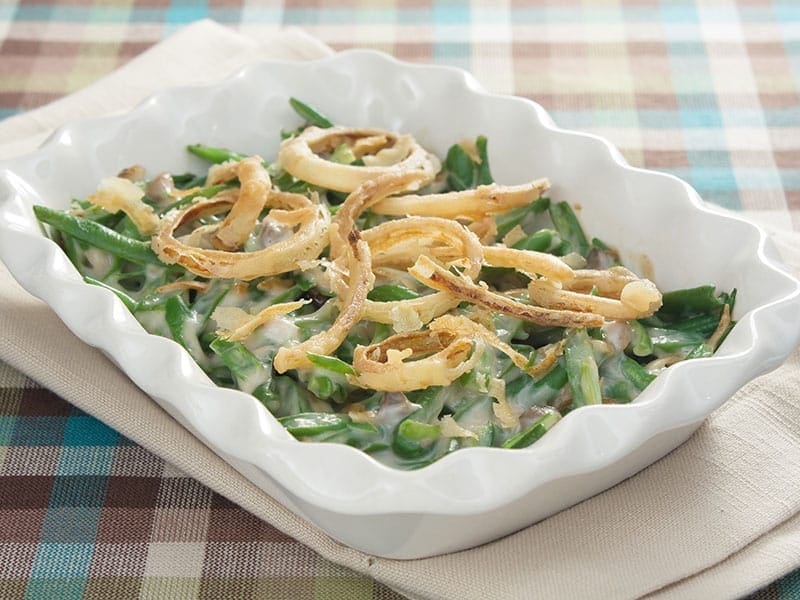 A green bean side dish would absolutely elevate the pot roast dish. Green beans are a versatile ingredient that you could mix with other vegetables such as mushrooms, tomatoes, or fried shallots and turn into tons of recipes.
Green beans are choked with fiber, vitamins, minerals, antioxidants, and many other nutrients. Serve green beans at mealtime regularly can help you protect the family's health.
Beverages That Help Round Out Your Pot Roast
It would be a pretty huge mistake when someone forgets about the beverages to serve during any meal. Here are some delectable drinks to help you to upgrade your dinner with a pot roast.
16. Red Wine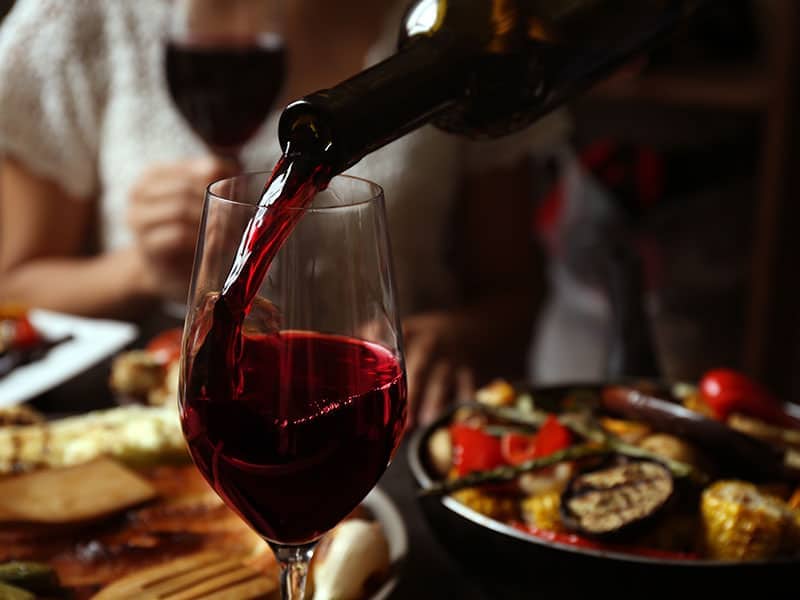 Red wine is crazily fit with pot roast. Red wine and pot roast are likely born to belong together. They boost each other's flavor ideally.
No matter how busy you are, red wine is the most convenient side dish to serve with a pot roast. Just grab a bottle of red wine, and an excellent dinner with a pot roast is all on set.
17. Fruit Juice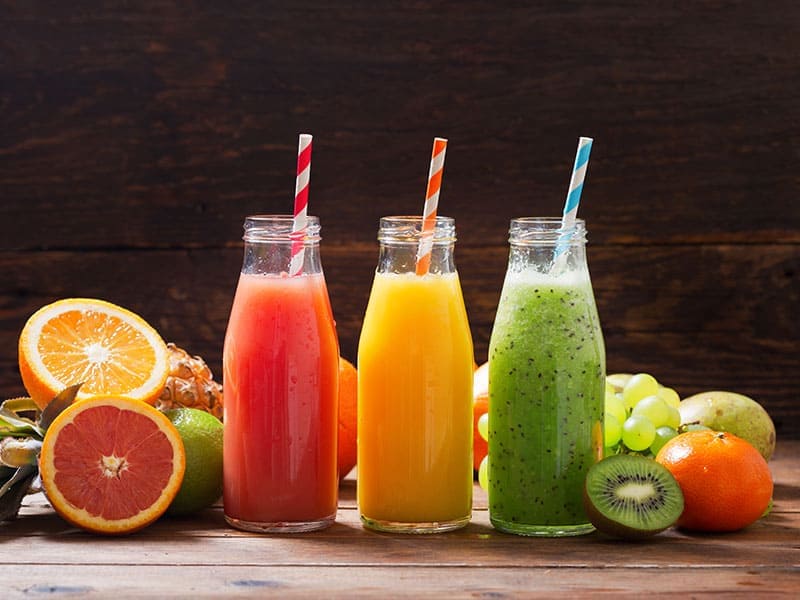 If your family has children and wine is not an option, some excellent juice recipes would help all family members drown their pot roast better.
Juice is a standard and delicious beverage to go with any meal. The juice helps us to obtain vital vitamins and minerals from fruit faster. It helps us to boost our immune system and stay healthy.
Perfect Desserts To Serve After A Hearty Pot Roast Meals
The ultimate treats for a classic pot roast meal with sweet dessert would hit your guest so much.
18. Sweetcakes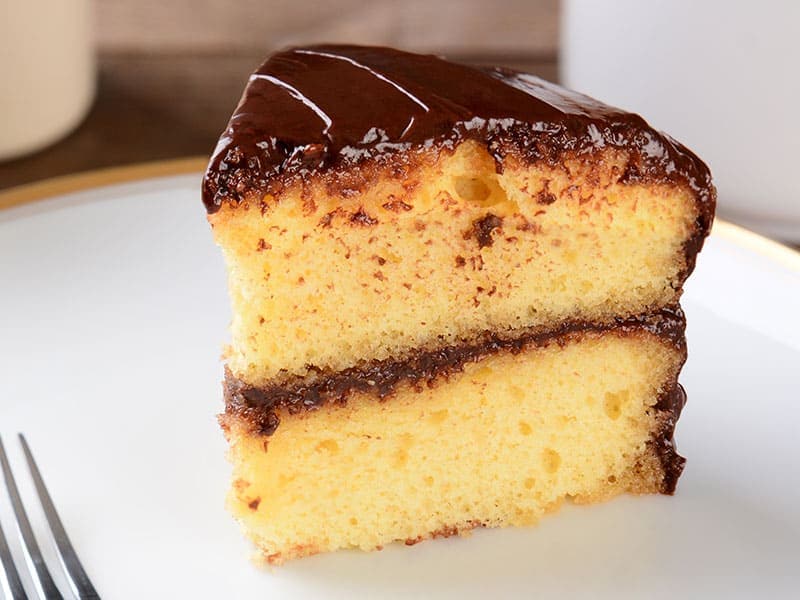 Classic yellow cake, chocolate cake, or even cheesecake are fantastic desserts to go for after a pot roast meal. Sweetcakes absolutely help you to uplift your mood after an indulgent pot roast dinner.
19. Fruit Salads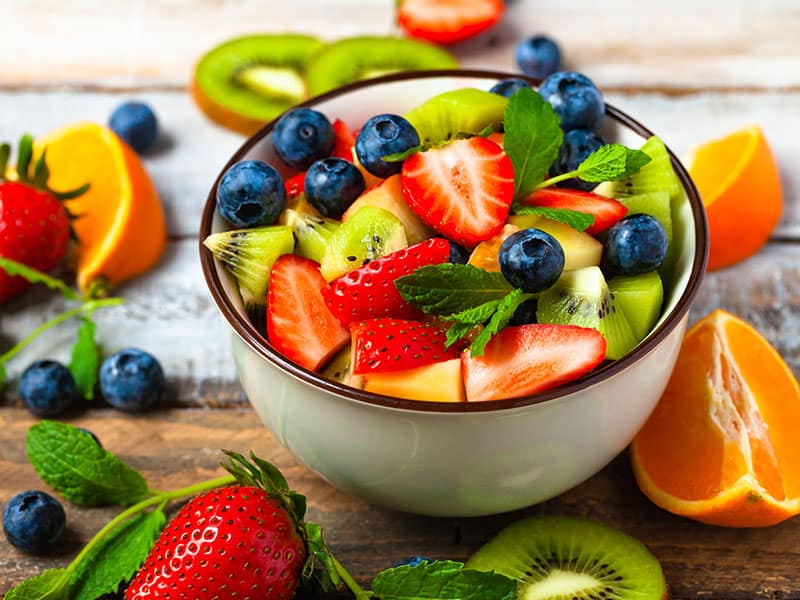 Fruit is delicious as well as healthy. Its natural sweetness would appeal to everyone.
Different fruits would bring different nutrition and health benefits. Fruit salads are always a good source of vital vitamins and minerals. It is loaded with essential antioxidants and anti-inflammatory to the body.
20. Ice cream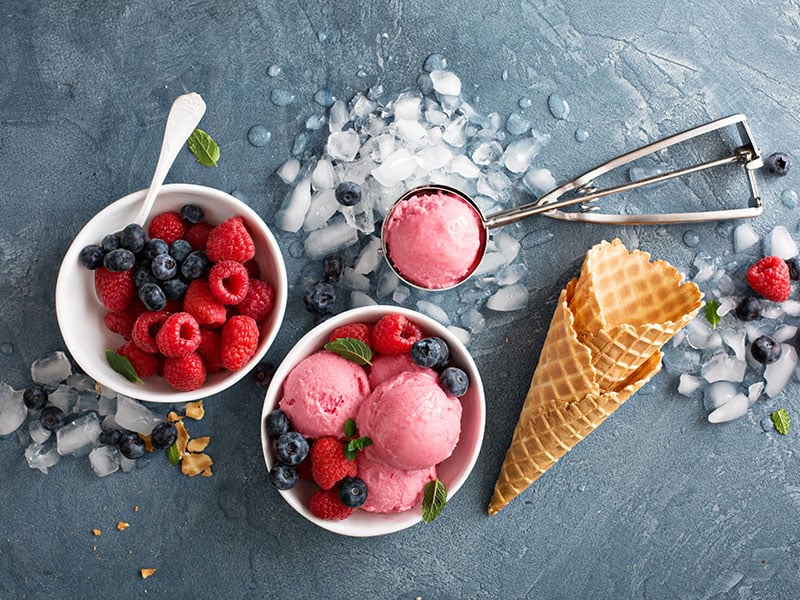 Ice cream is considered a mood booster. Even when everyone is fully filled, your guests still can't stand this cool dessert. Ice cream would bring you in a more comfortable atmosphere after an indulgent dinner with a pot roast.
Helpful Tips For Better Cooking Styles
It will be a pity if you skip this part because I'm going to show you some kitchen tips that help you a lot when serving and storing the pot roast meal.
1. Leftovers Can Be Preserved
You should preserve the leftover parts in airtight containers, freezer bags, or wrapped tightly in aluminum foil to avoid freezer burns.
Cooked pot roast can be kept in the refrigerator for up to 4 days. In this way, leftover pot roasts can be turned into more meals for the next few days. However, try to consume it in time; everything left beyond four days should be thrown into the trash bin.
If your pot roast is uncooked, the pot roast can be frozen for 6 to 12 months. If your pot roast is already cooked, you can keep it in the freezer for two months.
Whenever you need to prepare meals, you can take them out and reheat them for use. Whether you use airtight containers or freeze swaps, frozen stuff should be rinsed under warm water to loosen up. This step helps you a lot to take the content out of the package quickly. Then, transfer the pot roast into an oven-proof dish and reheat it for about an hour.
2. Do Not Keep Your Pot Roast At Room Temperature For Too Long
You shouldn't serve pot roast beyond 2 hours. If there are leftovers, you can transfer the contents into a container to preserve in the refrigerator.
3. Prepare More Than Just One Side Dish
So many men, so many minds. Different people love different tastes. Some prefer fragrant white rice – some favor mildly sweet succotash.
Therefore I recommend you make diverse side dishes so that everyone could enjoy the warm dinner. Owning many pot roast side dishes would be an advantage if your family sometimes has to consume leftovers. Imagine how greasy it is when you need to eat one indulgent dish like pot roast repeatedly.
Different side dish recipes solve your problem perfectly. Each side dish gives a distinct style to enjoy pot roast. These side dishes would turn pot roast into many more tasty meals. Therefore, your family would say nothing and eat them happily.
4. Create Your Own Side Dish Recipes
The above side dishes are not all of this world. When it comes to side dishes, there are thousands of thousands that I can mention all.
These recommendations are the famous and delicious choices that are often paired with pot roast. If you have any other options, feel free to choose them. Or you can enjoy our side dish in your own way too. You can eat egg-fried rice instead of cooked rice or enjoy any dressing you love.
Enjoy Your Meal With Your Own Choice!
There are no limits to apply different side dishes to pot roast. Whenever you have a chance, try a new side dish. Believe me, a perfect side dish can really elevate your main course.
Are you a starch lover? Or do vegetables suit your taste more? A ton of side dishes are waiting to serve with your pot roast. You would love to choose among white rice, jasmine rice, brown rice, ramen, egg noodle, avocado salad, red wine, fruit juices, cheesecake, tiramisu, and so many more.
I bet it's never dull to find what to serve with pot roast due to their diversity. Are you falling into any side dishes to pot roast? Do you have any lovely recipes to share with me and others? Don't hesitate to comment below to let me know. If my information is helpful, feel free to share this article with your family and beloved friends.
Nutrition Facts
4 servings per container
---
Amount Per ServingCalories282
% Daily Value *
Total Fat 12.8g

20

%
Cholesterol 31mg

11

%
Sodium 68mg

3

%
Potassium 1024mg

30

%
Total Carbohydrate 38.9g

13

%

Dietary Fiber 6.1g

25

%
Sugars 4.7g

Protein 5g

10

%
---
Calcium

70

%
Iron

1

%
Vitamin D

16

%
* The % Daily Value tells you how much a nutrient in a serving of food contributes to a daily diet. 2,000 calories a day is used for general nutrition advice.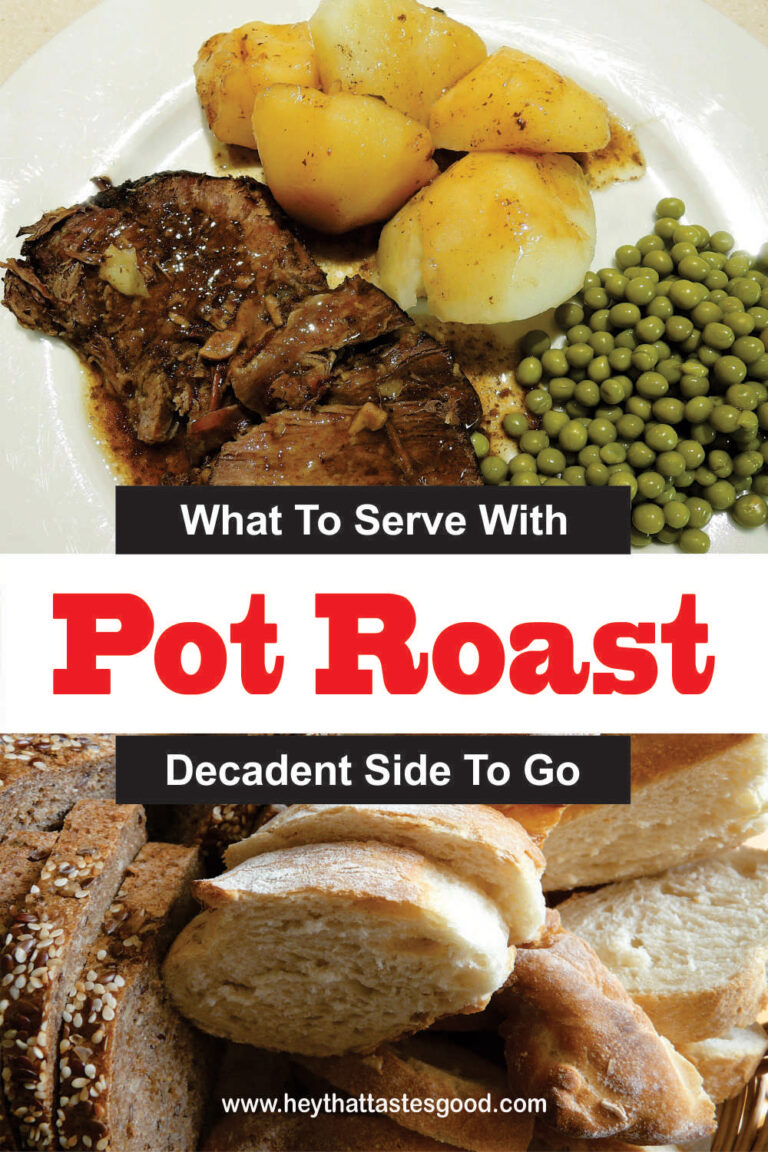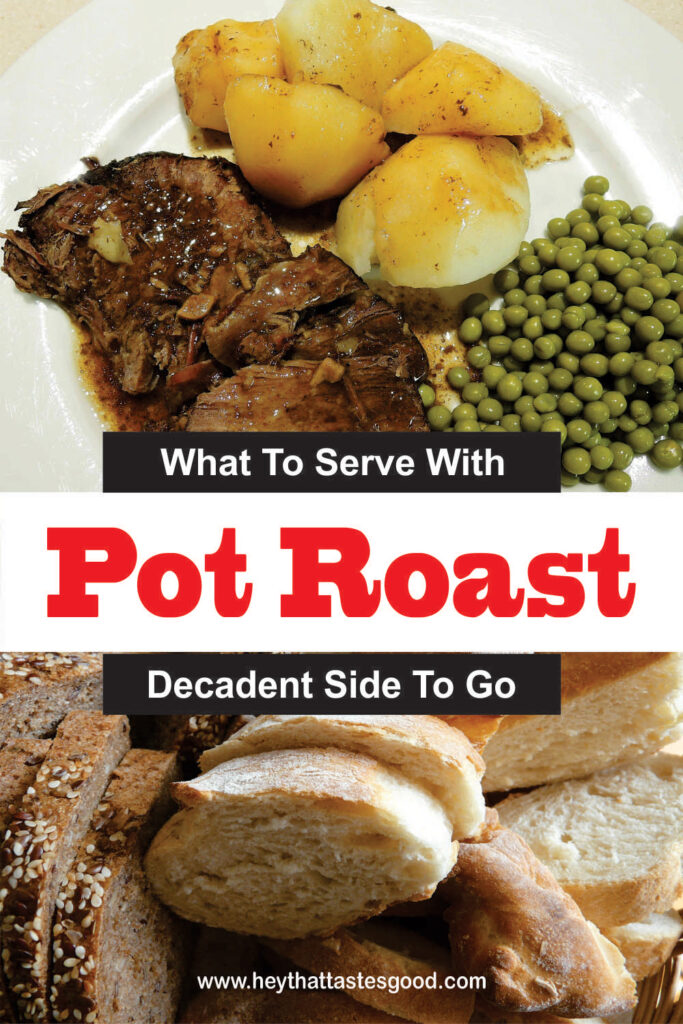 Linda Dean is a talented food blogger and cookbook author with a passion for creating simple and delicious recipes. With a focus on using wholesome ingredients and showcasing their flavors with minimal fuss, Linda's recipes have become a favorite among busy home cooks looking for quick and nutritious meals.
With years of experience in the kitchen and a love for experimenting with new ingredients and flavor combinations, Linda has honed her culinary skills and developed a signature style that is both approachable and sophisticated. Whether she's sharing a classic recipe with a twist or showcasing the latest food trends, Linda's work is always fresh, innovative, and inspiring.