What To Serve With Corned Beef? Ideas For Hearty Meals 2023
What to serve with corned beef? This tricky question might give you a headache for a day. That's a relief now because you've found this post. It's an ultimate list of the best side dishes for corned beef. Even if cooking isn't your thing, you can still make a perfect side for dinner.
There are plenty of ways to turn boring ingredients into fabulous side dishes for corned beef. Within several steps, comforting and delicious sides are ready to be served up. Besides grown-ups, even your kids can become huge fans of these foods after trying them.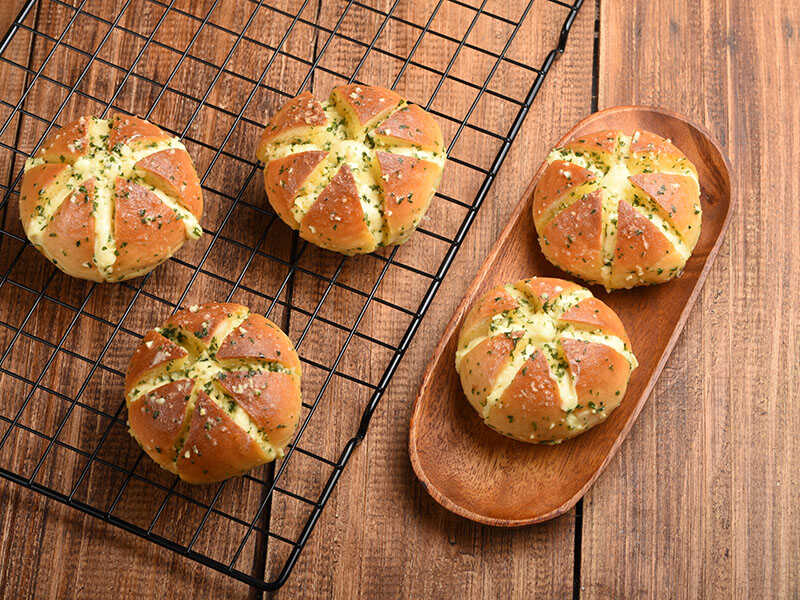 Top-Rated Side Dishes For Corned Beef
Serving corned beef on St. Patrick's Day is never an old-fashioned idea. From instant pot corned beef to soup, your festive dinner will be a big hit when eating with these sides. Not only are they delectable, but the pairing foods below aren't challenging to prepare.
Total time: 40 minutes
Keep this classic recipe in mind when you're looking for the best side dishes to pair with brisket, flank, chuck, or other cuts of beef. While normal potato fries are already the unbeatable side for every protein meal, this version is even better.
These sweet potato fries have the same crispy texture as potato chips, but the flavor is sweeter and more satisfying. What's more, they are much healthier and not packed in oil.
Sweet potatoes are quite different in size, but that doesn't matter to the taste. However, when you cut these potatoes into fries, they must be nearly equal in thickness to be cooked evenly.
Some recommended spices for a flavor side include smoked paprika, garlic powder, salt, and pepper. Try to ingest the fries as soon as possible. They'll get soggy when they get cool.
Sweet potato fries are as yummy and hearty as French fries.
Total time: 50 minutes
If you have doubts about the quality of dishes prepared from leftover corned beef, pair them with starchy potatoes, and feel wave after wave of flavors in your mouth! Crunchy on the outside yet but tender inside, this classic golden brown potato dish will please even the most stubborn taste buds.
Flour and butter are essential ingredients that help make your potato cubes crispier and more eye-catching. To avoid the bland taste of the dish, you can season the potatoes with thyme, marjoram, salt, and pepper.
Remember to only coat the potatoes when you're ready to bake them. If you season potatoes ahead of time and store them in the fridge, the side dish won't bring out the texture you want.
Total time: 35 minutes
Dishing up these crispy zucchini fritters alongside tender braised corn beef can turn your dinner into an explosion of flavor. Why are these fritters called pancakes? That's because their lovely shape resembles a pancake, and they can also be served as a healthy breakfast.
This recipe can make your kids fall in love with veggies for sure. Zucchini carrot pancakes are golden brown and crusty on the outside, while the interior is sweet and tender. You can eat them with a fork and knife or simply serve them as finger food.
To enhance the flavor, dip the pancakes in Greek yogurt, sour cream, or your favorite dipping sauce.
Total time: 20 minutes (not including the chilling time)
Pairing salad with protein meals may be too common, but it does taste perfectly together. This tomato cucumber salad is colorful and filled with the flavors of sweet cocktail tomatoes, tangy English cucumbers, and a special dressing.
It's highly recommended to use English cucumbers in this recipe. Since they're seedless and have thinner skin, you can cut down the prepping time. If you want a mild, nutty, and cheesy taste in the salad, feel free to add feta, avocado, and peas.
You should let the salad sit for 1–6 hours after combining the dressing and the salad together. If there is any leftover, use an airtight container to store it within 4-5 days. This salad is a suitable side dish for every corned beef brisket.
Tomato cucumber salad is delightsome and effortless to prepare.
Total time: 40 minutes
Besides corned beef, roasted cabbage wedges are the perfect side for excellent ground beef soups, roast beef, beef skewers, and more. Their smoky, charred, and crispy exterior combines perfectly with the tenderness and subtle sweetness inside.
Besides cabbage, this recipe only needs some other spices, which are all included in your kitchen.
The best types of cabbage to roast should have tightly packed leaves because the shape will stay the same after being cooked. Green, red, and savoy cabbage are the best choices here. When cutting the cabbage, leave some core on each wedge so the leaves won't separate.
Serving these roasted wedges alongside beer-braised corned beef or instant pot corned beef, they'll take a hit on your St. Patrick's Day.
Total time: 35 minutes
Sauteed cabbage is a simple side dish but can improve your corned beef. Sauteing the shredded cabbage makes the greens soft and concentrates the natural sweetness. Plus, the combo of the cabbage and caramelized onions make it irresistible.
Each type of cabbage has a different characteristic. Like cruciferous green cabbage, it has a sweet, savory taste and remains the same shape after being cooked. Red cabbage can make your side course stunning but has an earthy flavor.
You can choose any type of cabbage, but make sure it's large enough to serve everyone. Sauteed cabbage is the best when paired with baked honey mustard corned beef, slow cooker corned beef, etc.
Total time: 25 minutes
The mix of fluffy rice, tart lime juice, and fresh cilantro can create a delightful side for every meaty beef course. This Mexican-inspired food is ready to serve after a few stages of preparations.
Let's start with cooking rice. You can add salt and a little oil to the water and cook the rice over high heat. When the water just touches the rice's surface, reduce the heat to low, cover with a lid, and wait for 20 minutes. Long grain or basmati rice is advisable to use in this recipe.
Once the rice gets fluffy, combine it with the remaining ingredients. Besides corned beef, the rice side can be eaten with barbacoa pork, pork carnitas, and slow cooker shredded chicken.
Total time: 15 minutes
This black bean and corn salad can go with anything from red meat to seafood. Apart from being colorful, the salad also gets fun and appetizing flavor and is packed with nutrients such as protein and fiber.
The tangy cilantro lime dressing, made from the lime zest, lime juice, cumin, and garlic, is the highlight of the salad. To prepare the side ahead of time, store the salad and dressing separately. Only toss the dressing with the salad 30 minutes before serving.
You can easily add more veggies to the recipe if you like. The leftover salad can last for around 3 days in the fridge but can't be kept in the freezer.
Total time: 13 minutes
Don't know which side to go with meaty meals on busy weeknights? After whipping it up in a few minutes, this delightful Japanese zucchini will please your taste buds. The Asian-style side dish can go with grilled chicken, seafood, and corned beef brisket.
Zucchini sauteed in teriyaki and soy sauce brings a tender, crunchy texture and a salty taste. To prepare the side dish, you can start by cutting the zucchini into 2-inch long slices and cooking them for 2 minutes. Add teriyaki, soy sauce, and other spices, then saute for 4-5 minutes.
Japanese zucchini is tender and packed with flavors from Japanese sauce.
Total time: 55 minutes
Root vegetables are usually earthy and uncomfortable to eat. But this roasted side dish will change your attitude toward root veggies. It is also a keto-friendly recipe with ground beef, corned beef, and more.
Roasting and flipping all sides of the veggies can make them turn brown and crispy evenly. Don't add garlic to this recipe. After being roasted for too long, the garlic will burn and leave a bitter taste.
Total time: 39 minutes
The cornbread pudding will surely level up your party dinner. It's loaded with bacon, cornbread mix, sweet corn, butter, and cheese. Even though you need to gather many ingredients for this, there won't be any struggle to follow the instructions.
Traditional cornbread is native to Southern America and usually includes potatoes, chestnuts, sunflower seeds, and some fruits. But this cornbread version has a kick of flavor with the combination of different components cooked in the air fryer instead of the oven.
To deal with leftovers, you can wrap the casserole in aluminum foil or store it in a container and keep it in the fridge for about 5–6 days. If you want to make the treat last longer, divide it into smaller servings, place them in ziplock bags, and freeze them for months.
Total time: 35 minutes
The sweet and spicy roasted butternut squash will get all the attention when you plate it at your dinner table. As for the ingredient list, you will need a large butternut squash for 6 servings, toasted pepitas, cilantro, and cumin. You can find them all in every grocery store.
Besides butternut, every type of squash is suitable for the dish. You can also substitute butternut squash with sweet potatoes if you want to. Pepitas will increase the crunchiness and nutty flavor of the salad. Similarly, replace pepitas with any other nuts to suit your taste.
Total time: 40 minutes
How about serving beef with grilled bacon wrapped asparagus? Your dinner will be extremely rich in meaty flavor and protein. Crispy and partially cooked bacon wrapped around tender asparagus, this side dish will stimulate your appetite immediately.
The best bacon cuts for the recipe are regular-sized slices: neither too thick nor too thin. Choose American bacon due to its high-fat content. If you prepare this recipe for an effortless dish with ground beef, the contrast of texture between firm bacon and beef mince will be more noticeable.
Bacon needs more time to be fully cooked than asparagus. However, if you cook the greens for too long, they'll get soggy. Hence, par-cooking bacon strips for several minutes is the best method to keep the greens from getting mushy while the meat is perfectly roasted.
Bacon wrapped asparagus looks so yummy and can go with anything.
Total time: 25 minutes
The food is a combination of crispy asparagus and the salty and pungent flavor of Dijon mustard. You may get addicted to this veggie side, even if you're not a fan of asparagus. Flavorful baked asparagus will strike a balance with any savory main dish.
Even the clumsiest cook can easily whip up this recipe. After trimming the ends of the asparagus, season it with salt and pepper and bake for 15-20 minutes. Once the greens are tender, drizzle them with the pre-prepared mustard sauce and garnish with some dill.
Total time: 1 hour
Want to amaze your guests with a flawless dinner on St. Patrick's Day? Let's pair your corned beef with this Irish-inspired festive side dish. The cabbage hash brown skillet is bubbly, cheesy, and savory with green cabbage, Irish cheddar, and hash brown potatoes.
The treat should include Irish cheddar for an ideal golden brown and a rich cheesy flavor. Irish cheddar is made from cow's milk, so if you want to change this into a vegan dish, alternate it with plant-based products or remove the cheese and add more salt to the taste.
Feel free to add more veggies or meat. Doing so will give you a fantastic side to serve with sought-after Instant Pot ground beef recipes, balancing their rich and beefy profile. Chopped kale, spinach, and ground or smoked sausage are also perfect for this meal.
Total time: 15 minutes
Korean cream cheese garlic bread rolls are a supreme side, especially for an instant pot or slow-cooked beef. The super crusty, buttery, and garlicky exterior mixed with the rich, melty, and creamy flavor inside, these bread rolls are top-rated.
Follow these tricks to create the yummiest bread ever. You can make the rolls on your own or simply use store-bought ones. Do not slice the rolls all the way through; cut them long enough for you to fill them with the cream cheese mixture.
Make the garlic butter custard mixture by combining butter, eggs, milk, garlic, and herbs. Then soak the bread in the mixture. Make sure it is well coated for the tastiest crust.
Your family will get obsessed with the lusciousness of these cream cheese garlic bread rolls in Korean style.
Let These Side Courses Shine Your Corned Beef!
All the side dishes above are best to dish up at every celebration or simply a casual dinner. From familiar ingredients, you can create countless awesome foods to serve with corned beef, chicken, steaks, or any other meaty meal.
After reading the post, I hope you've found fascinating dinner ideas for your next party. Let's write your review of these sides in the comment section and click share to let more kitchen lovers approach this. Wish you success with these recipes and see you in the next posts!
Nutrition Facts
6 servings per container
---
Amount Per ServingCalories193
% Daily Value *
Total Fat 17.2g

27

%
Sodium 399mg

17

%
Potassium 501mg

15

%
Total Carbohydrate 10.5g

4

%

Dietary Fiber 2.5g

8

%
Sugars 6.3g

Protein 2g

4

%
---
* The % Daily Value tells you how much a nutrient in a serving of food contributes to a daily diet. 2,000 calories a day is used for general nutrition advice.