You should know what to serve with coconut shrimp if you are a fan of this delicious dish to have a perfect meal, new taste experiences, and enriching culinary knowledge. Coconut shrimp (1) is a tropical dish made of shrimp and coconut and deep-fried, which has a beautiful golden brown color, greasy, sweet, and crispy taste.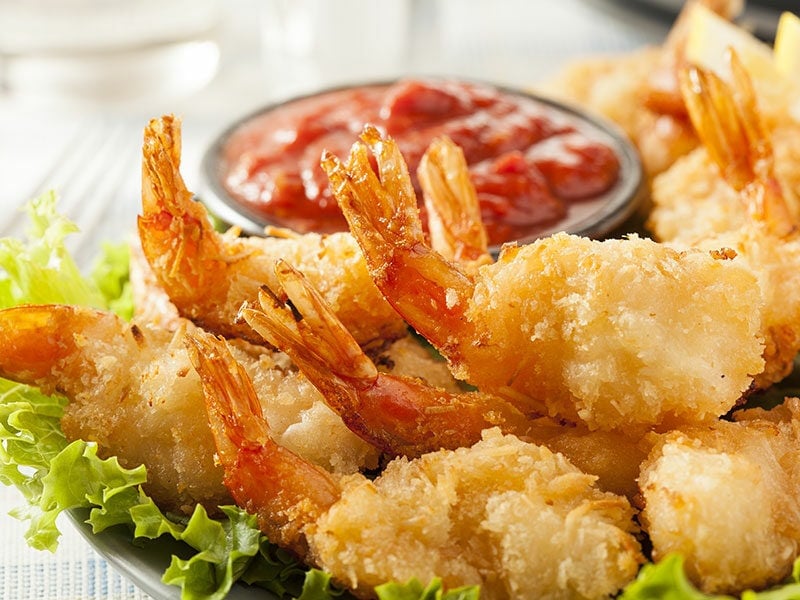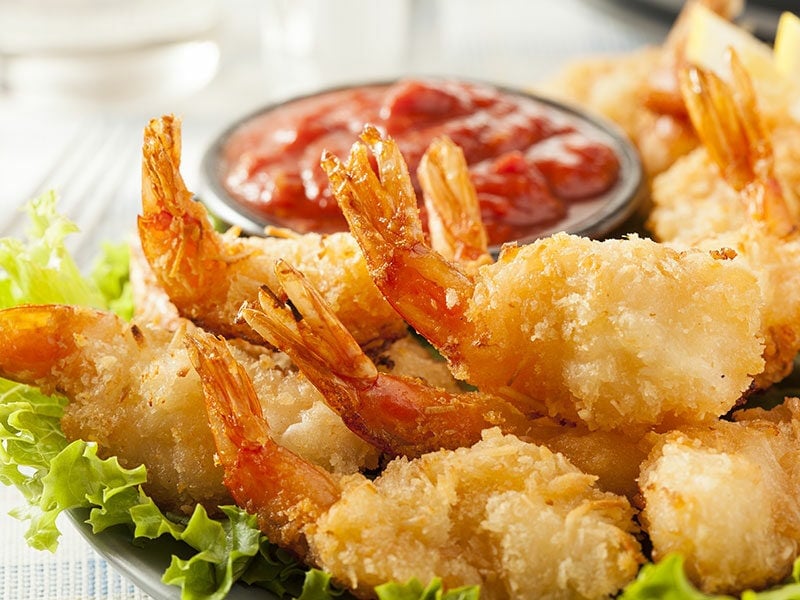 There are many ideal and easy-to-make dishes that you can eat with coconut shrimp, from starchy, protein-rich dishes to fresh foods such as green vegetables and fruits. Each combination will bring you a new flavor, taste and help you diversify the menu for your family.
In this article, I suggest you a list of the most delightful and simple side dishes that you can quickly make and serve with coconut shrimp for the perfect meal. Let's check them out! I bet they won't let you down!
So, What Can You Serve With Coconut Shrimp?
This is a list of excellent side dishes to go with coconut shrimp
Rice,
Coleslaw,
Pasta,
Veggie Spring Rolls,
French Fries,
Watermelon,
Sauce,
Baked Potatoes,
Salad,
Grilled Summer Vegetables,
Grilled Squash With Cheese,
Roasted Tomatoes,
Gazpacho,
Guacamole,
Drinks,
Desserts.
How To Make Coconut Shrimp?
A great thing about this coconut shrimp dish is that it is yummy and easy to prepare without requiring hard-to-find ingredients or meticulous processing techniques. Here are the recipe and steps to make coconut shrimp that I usually apply.
Ingredients
20 shrimps
1 cup all-purpose flour
1/2 cup of beer
3/4 teaspoon baking powder
2 cups grated coconut
1 egg
2 cups oil for frying
Steps To Follow
There are some simple steps to have a plate of golden brown and crispy coconut shrimp to enjoy.
Step 1
Combine eggs and beer in a bowl, slowly add 1/2 cup of flour, and baking powder, mix well.
Place the coconut and the remaining 1/2 cup of flour in 2 separate bowls.
Step 2
Grab the shrimp's tail, roll it in a bowl of dry flour, then dip it in the flour mixture with eggs and beer.
Step 3
Roll the shrimp in the shredded coconut so that the coconut can cover the outside of the shrimp evenly. Do this in turn and place them on a baking tray lined with wax paper.
Put in the fridge for 30 minutes
Step 4
Heat oil to about 360 degrees F in a deep fryer.
Put the shrimp in the pan, fry, turn the shrimp over in order to make both sides golden brown. Remove the shrimp to a plate or tray lined with paper towels to absorb the oil.
So you have an attractive batch of coconut shrimp to enjoy with your favorite dipping sauce or side dishes.
Tips
When creating a mixture of eggs, beer and flour, add the flour slowly and stir well to avoid clumpy and have a smooth mixture.
Do not fry shrimp at too high a temperature and for a long time because it can make shrimp tough or burn.
To know more about the process of processing coconut shrimp at home, you can watch the following guiding video. I think it will help you a lot.
Here's the best way to make coconut shrimp
What Is Good To Serve With Coconut Shrimp?
Coconut shrimp is an attractive dish and is very easy to combine with other dishes to balance the salty and fatty taste, helping you eat better.
It's time to discover the side dishes of coconut shrimp in more detail.
Rice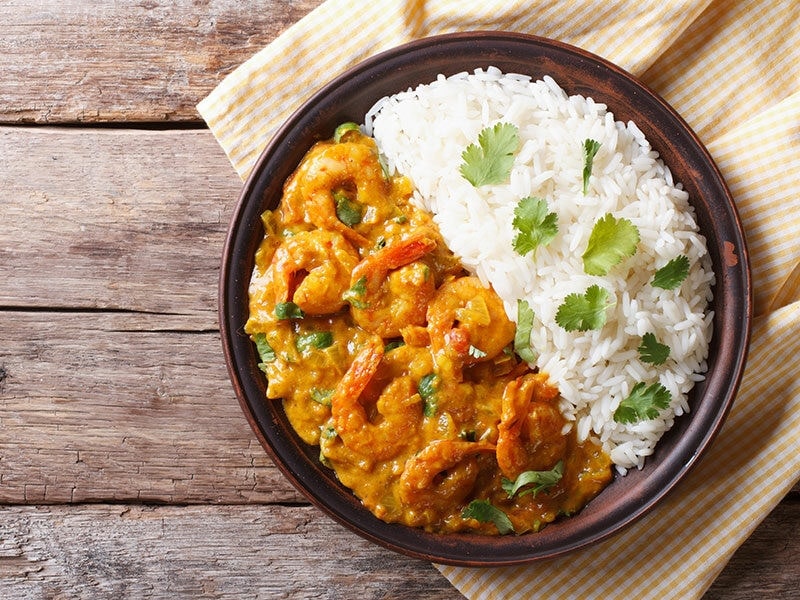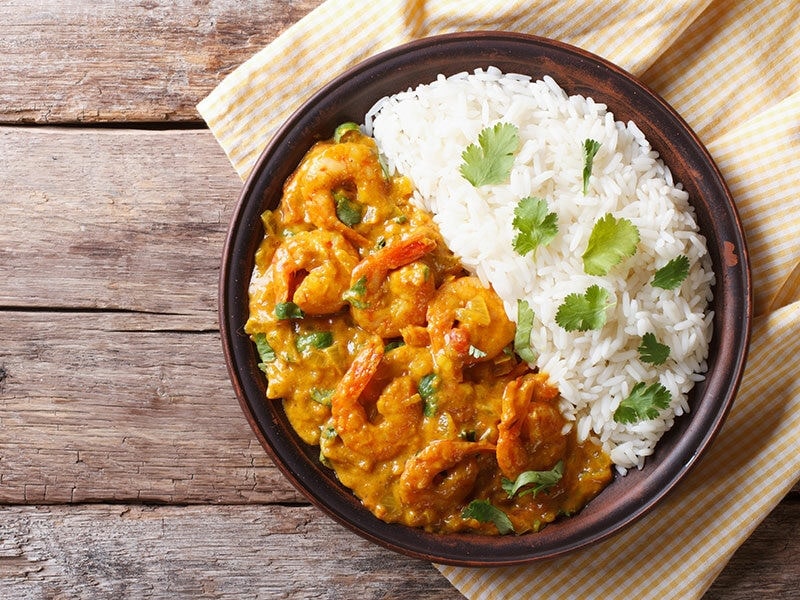 With a carbohydrate and protein-rich dish like coconut shrimp, rice is a hand-free dish made with a rice cooker that's great to go with it. This is an intelligent choice to have a quick meal that is still full of essential nutrients.
If you are a fan of fried rice, you can make batches of golden fried rice with your favorite vegetables to serve with coconut shrimp, and it is a good addition.
In addition, you can refer to the video on how to prepare Italian risotto to enrich the dishes made from rice. When combined with coconut shrimp, the taste and texture of risotto will make you remember it for a long time.
Coleslaw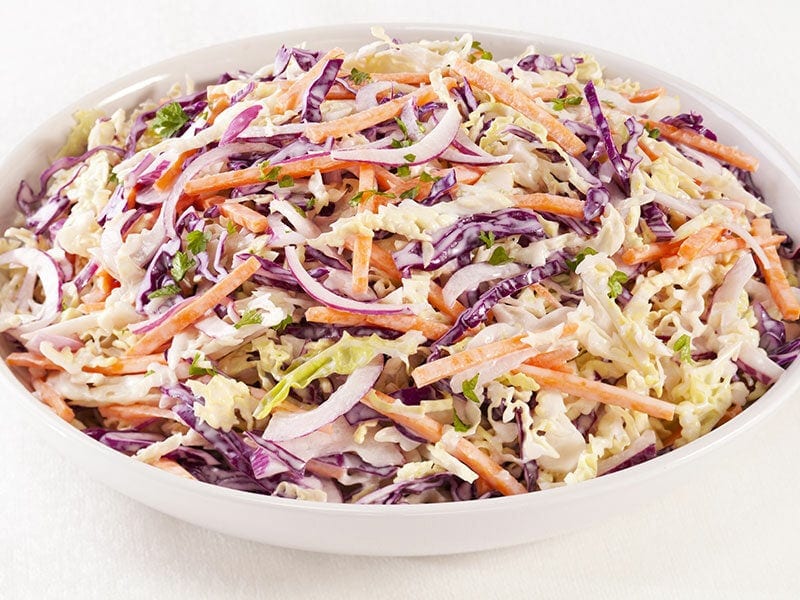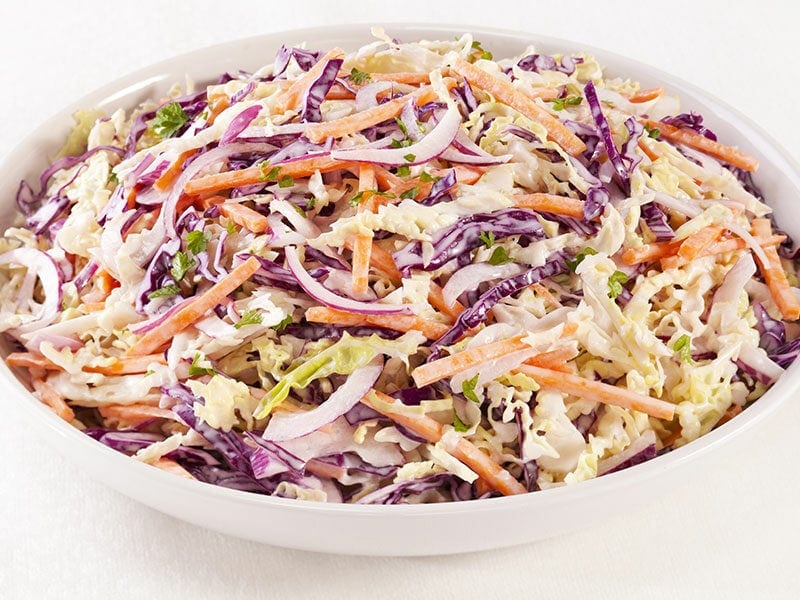 If you are finding a refreshing and frugal combination of coconut shrimp, Coleslaw is a perfect choice. You can use green, red cabbage or mix them together to enrich the dish and make your coconut shrimp look a lot less bland.
The crispiness and taste of the cabbage will overwhelm the greasy shrimp and reduce the fat of this fried dish. Along with that, mayonnaise will help the dish smell better and create accents for its flavor.
Pasta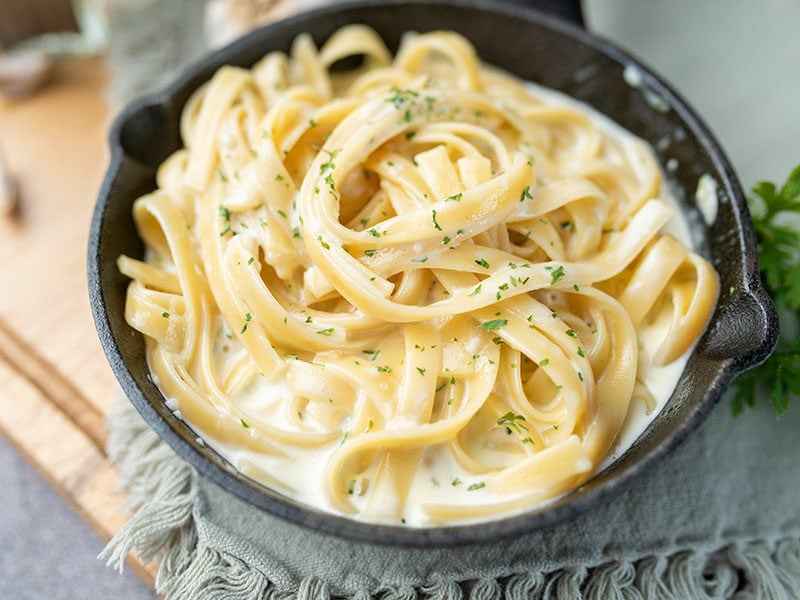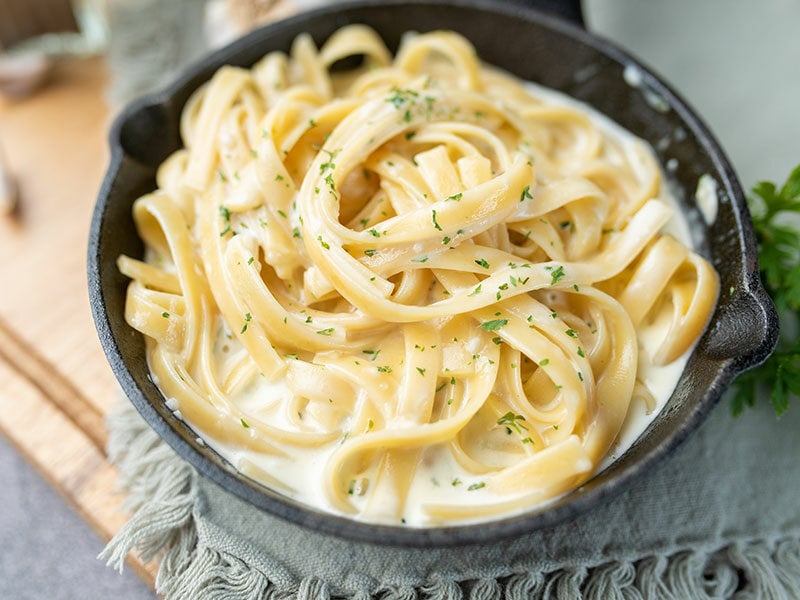 Pasta is a good pick because there're tons of pasta side recipes that pair with coconut shrimp. It is the necessary energy supplement for the meal and adds flavor to the coconut shrimp dish. You can use a light sauce for a great combo of rich flavor and sweetness for this combination.
You can choose many types of pasta from alfredo, linguine Ribbon, to Rigatoni pasta. They are all delicious, easy to make, and quick to serve.
Veggie Spring Rolls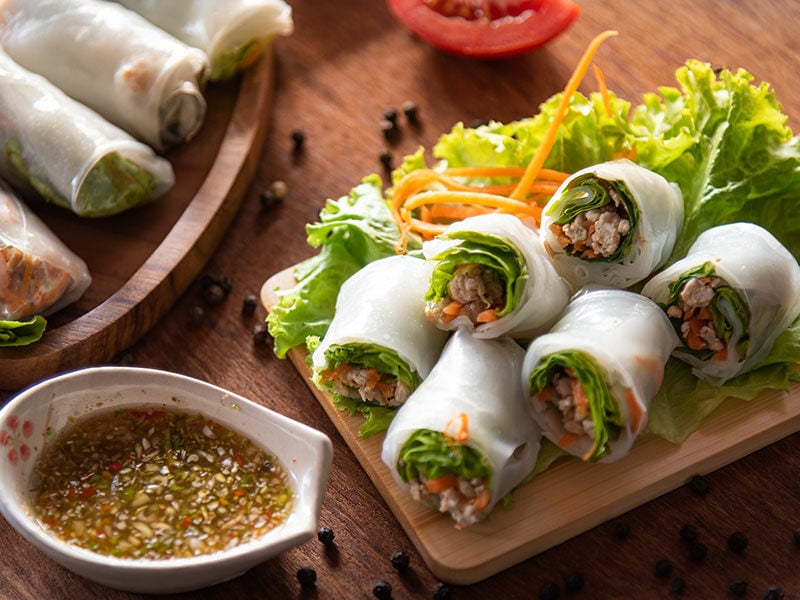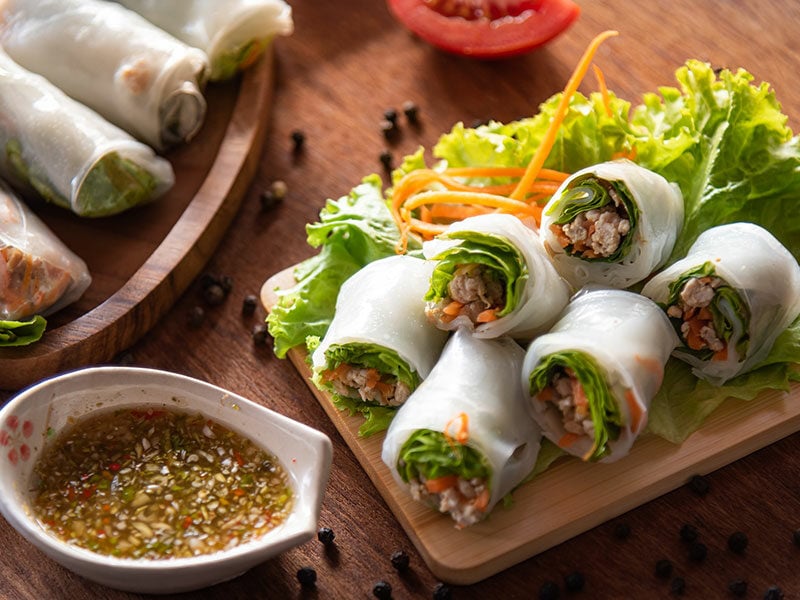 The light and refreshing taste of veggie spring rolls balance the greasy fat of deep-fried shrimp, so they go great together.
Combining many different vegetables from carrots, purple cabbage, cucumber, pineapple, and delicious sauce creates a richness in aroma and taste.
French Fries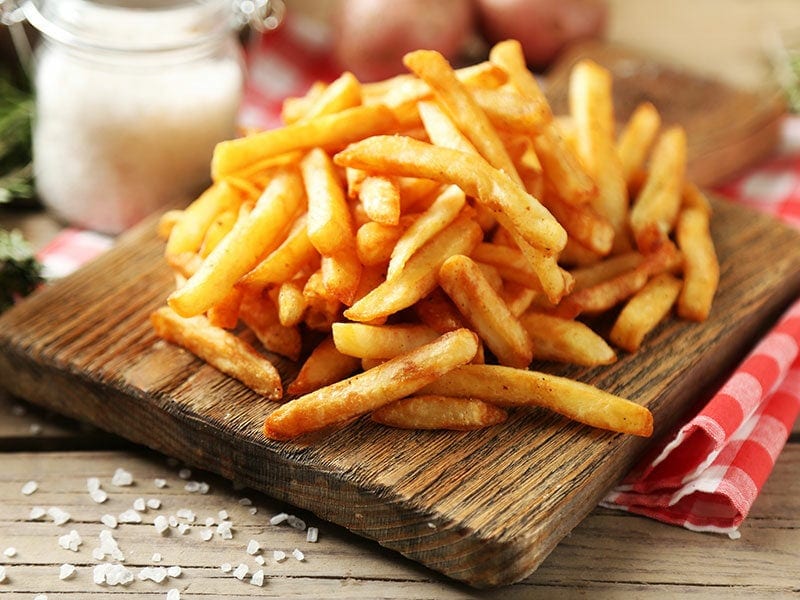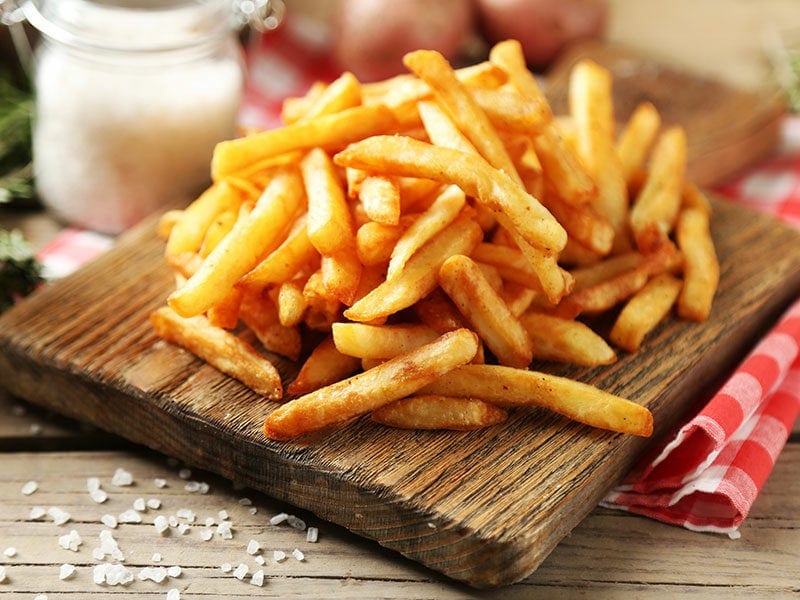 French fries are a favorite side dish to serve many different dishes, and coconut shrimp is no exception. Both are crispy on the outside and soft on the inside, so they are good to pair together.
Alternatively, you can replace the fries with batches of sweet potatoes, which are also very appealing to serve with fried shrimp.
Watermelon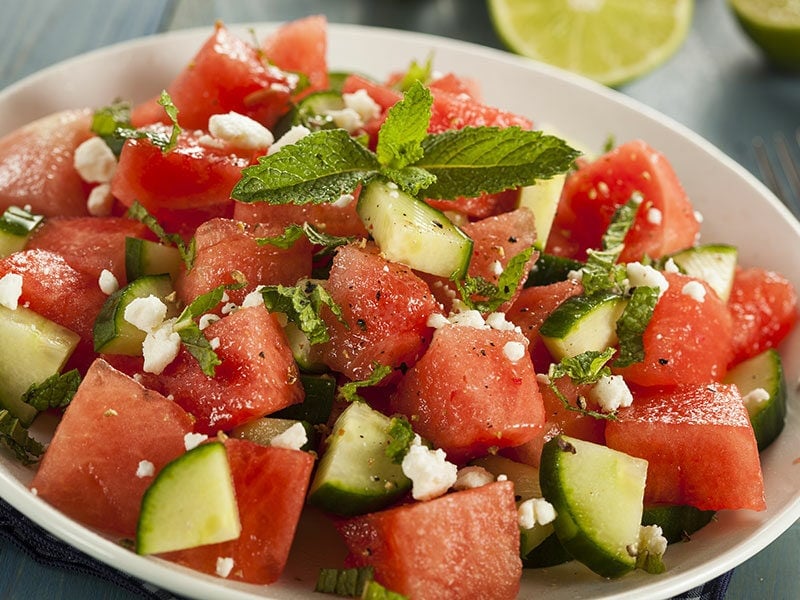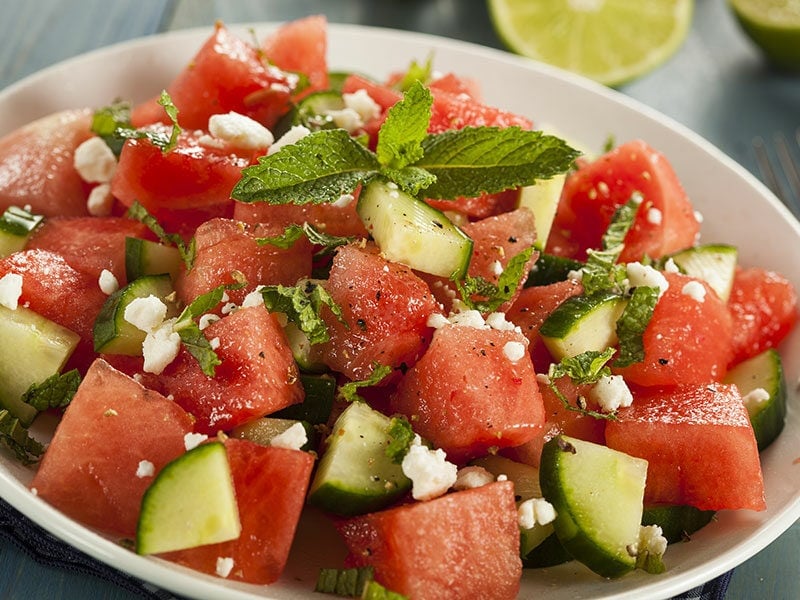 It sounds a bit strange because people tend to relate to juicy watermelon sweet courses when this fruit is served, but you can serve coconut shrimp with watermelon. Yes, it's watermelon. Cut the watermelon into medium-sized pieces and put them in a bowl.
You can add herbs like mint to enhance the taste. When combined with the sweetness of the watermelon, the salty taste of coconut shrimp is balanced; thus, why don't you try it immediately?
Sauce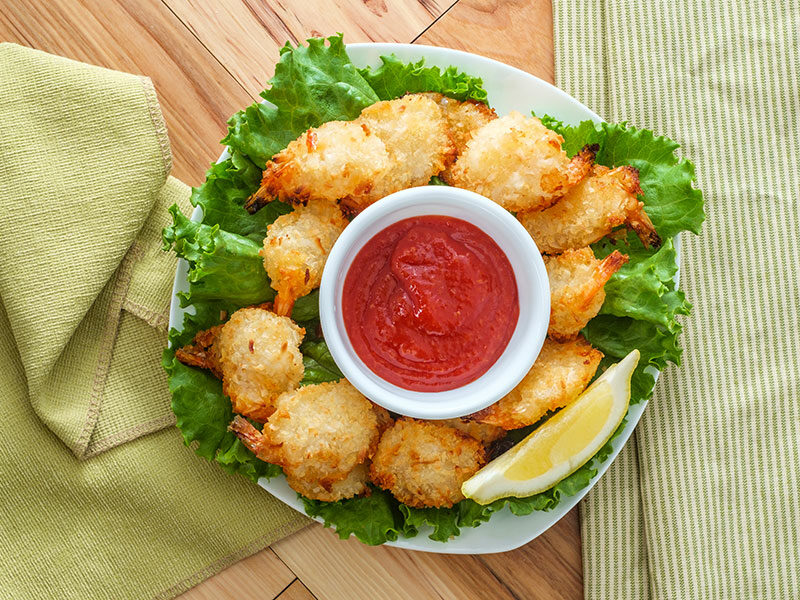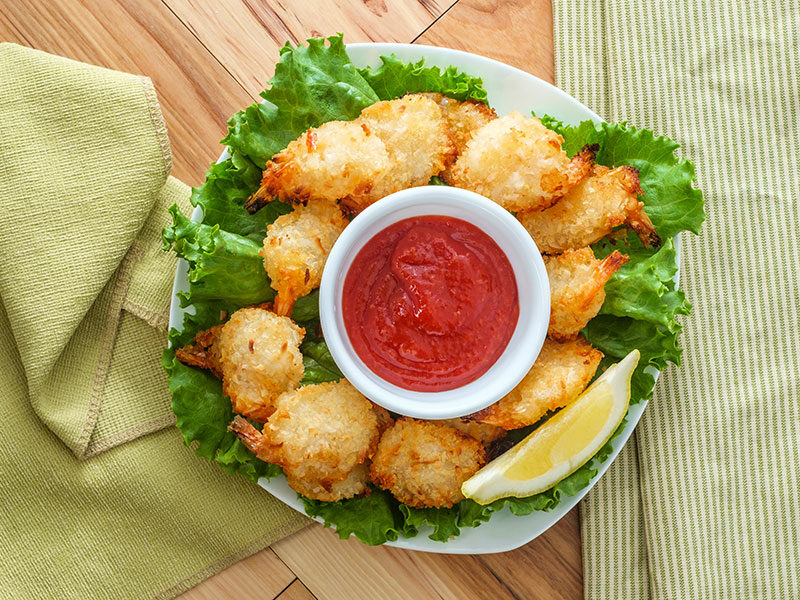 Just like other deep-fried dishes, coconut shrimp goes great with dipping sauces. This is considered the simplest side dish you can serve with coconut shrimp. Moreover, you can create different dipping sauces for new experiences.
I usually dip coconut shrimp with tartare, ketchup, sweet chili sauce, and maybe barbecue sauce. You can also mix sauces together for a unique flavor.
I usually add herbs like rosemary, palm thyme, and coriander to my sauce for extra taste and flavor.
Baked Potatoes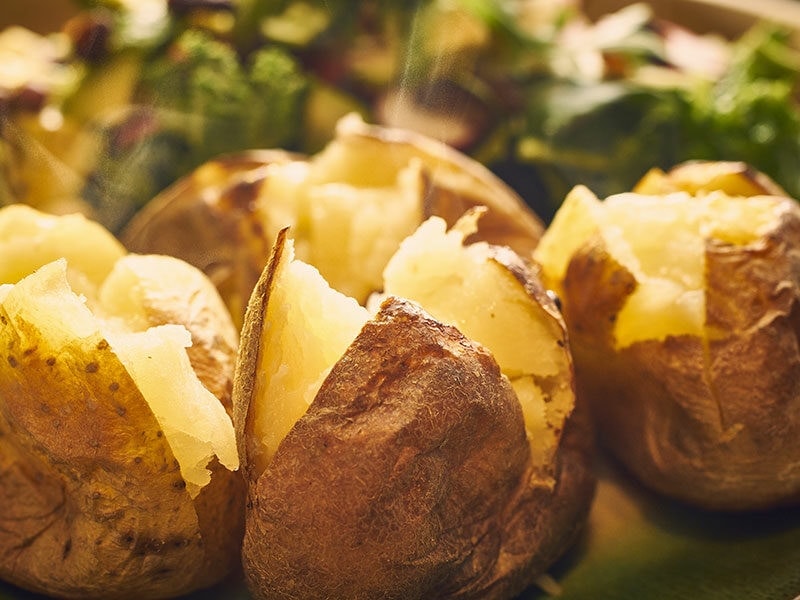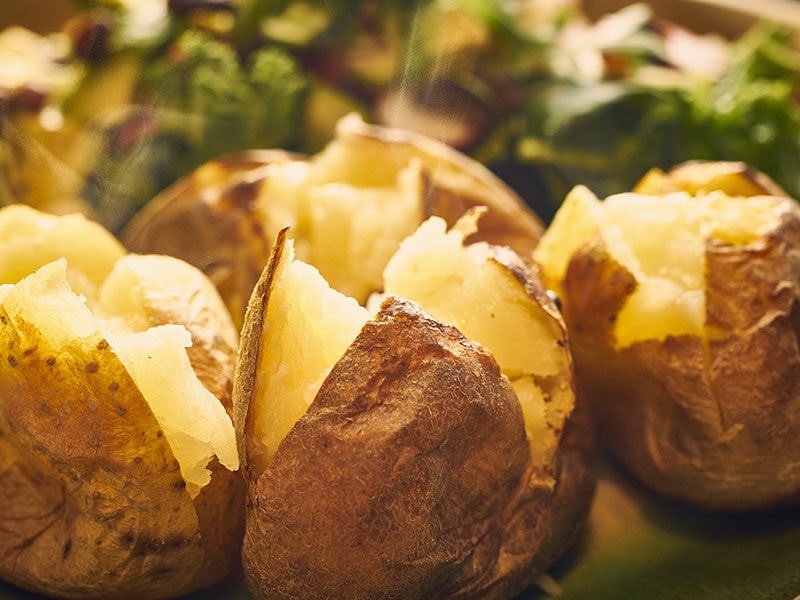 To change the menu and taste for the dish, instead of making fries, you can bake them, crush and mix them with bacon, and a little chili will have a great accompaniment to coconut shrimp. This is also a dish that my kids love, so I sometimes make them on the weekends. Give it a chance, and it won't let you down.
Salad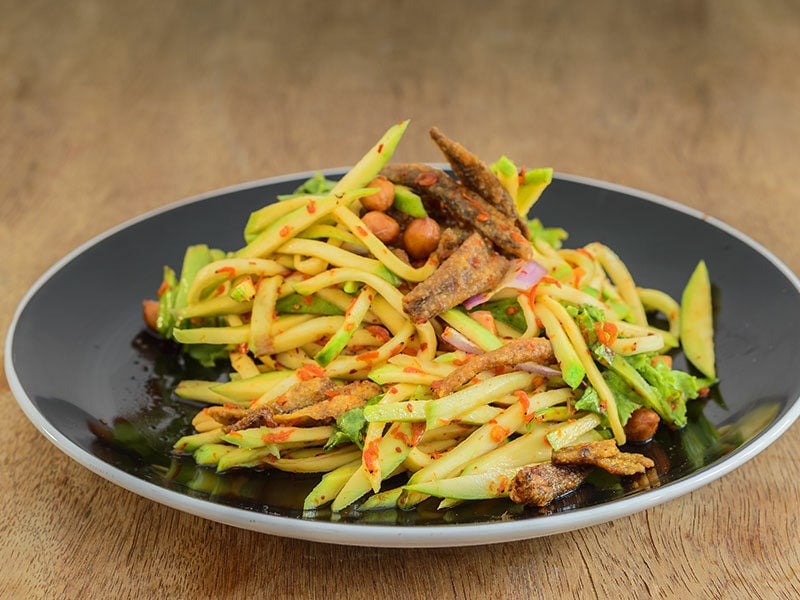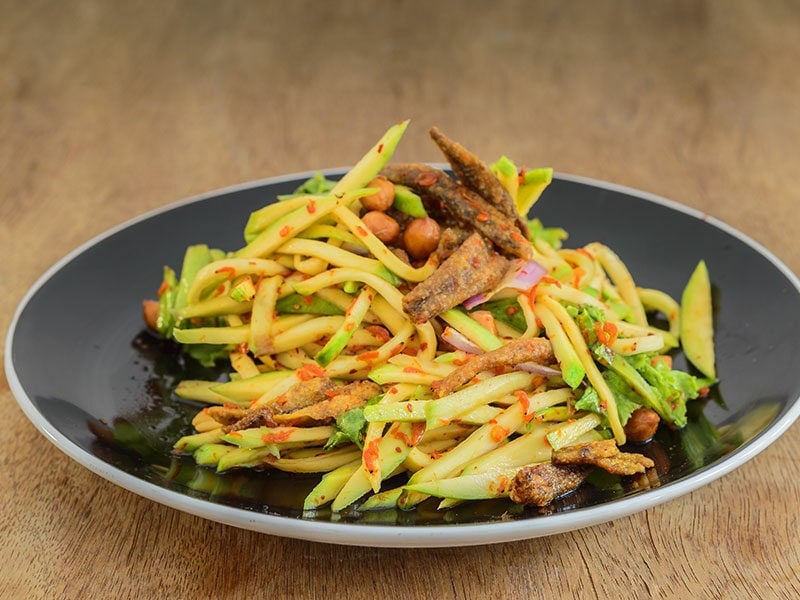 When combined with coconut shrimp, the freshness and crispiness of the salad will bring you fresh and delicious experiences. You can make a mango salad with purple onions, bell peppers, and some finely chopped herbs, add lemon juice, sugar and mix well.
The salad will drown out the greasy taste of the fried oil from the shrimp and create the perfect blend for the flavor of the coconut shrimp. Moreover, it is very quick to prepare.
You can make other salads such as green salad, cucumber salad to enrich your menu.
Grilled Summer Vegetables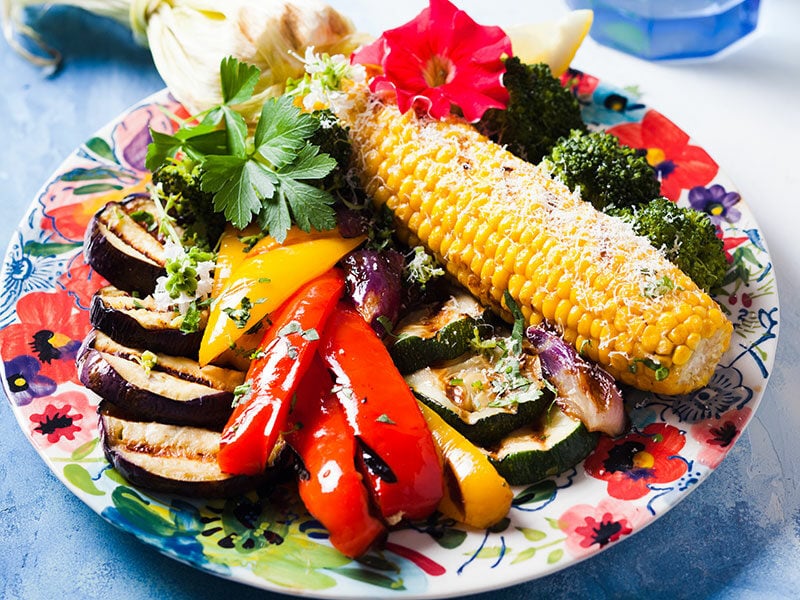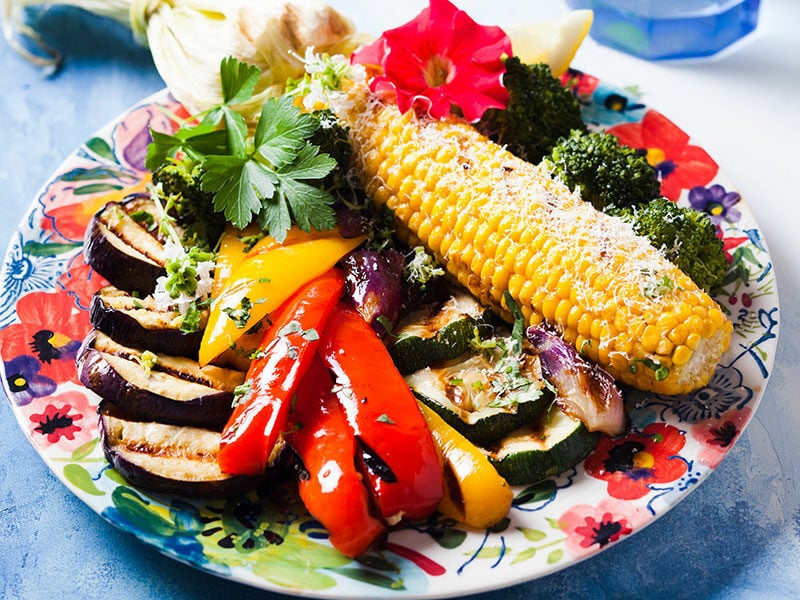 If you skip the grilled vegetables when it comes to the side dish with coconut shrimp, it is an omission. It is an attractive combination for vibrant summer barbecues with relatives and friends.
There are so many options for this grilled veggie from zucchini, pumpkin, eggplant, bell peppers, okra, cinnamon picks, and more, and they'll all taste better with a cheese coating that adds flavor and intensity.
Grilled Squash With Cheese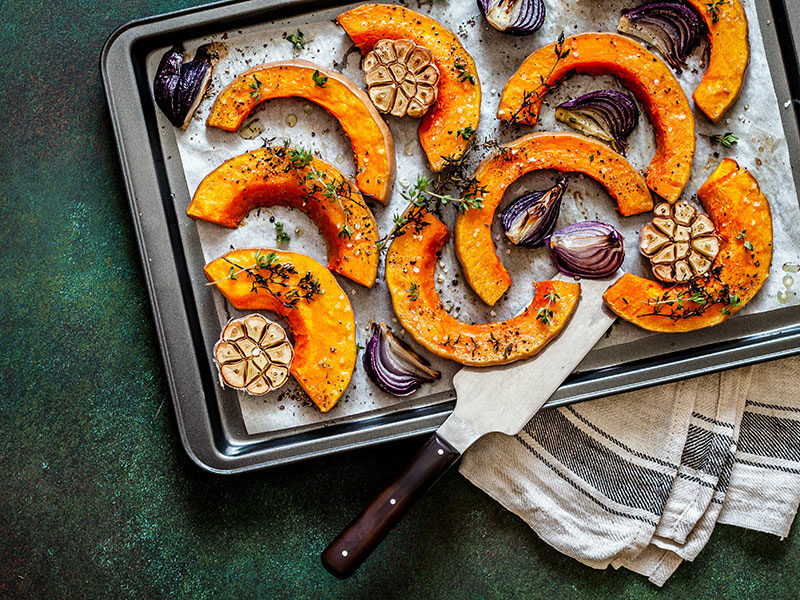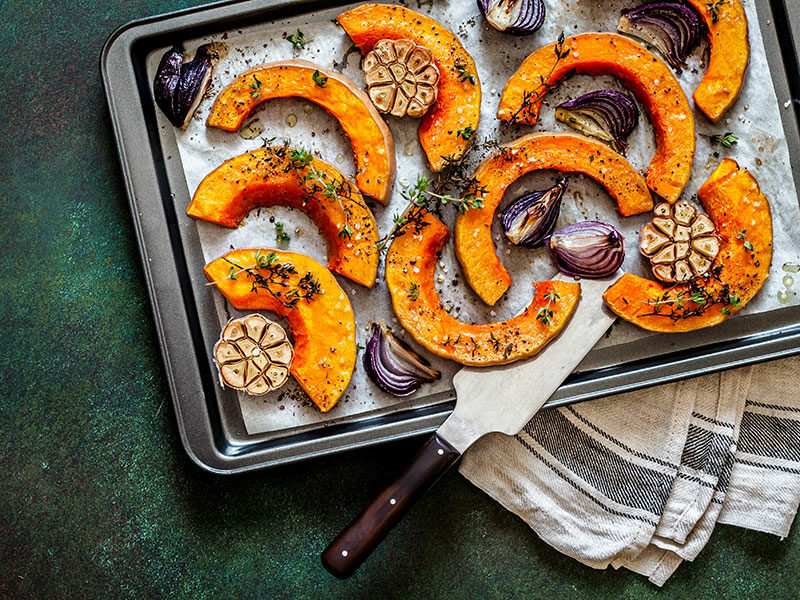 If you've ever eaten grilled squash with cheese, try it with coconut shrimp, it won't disappoint you. Grilled yellow summer squash is easy to make and great for summer barbecue parties. The flavor of cheese creates freshness and a rich aroma for the dish. You can add sweet balsamic sauce on top to make the dish more beautiful and rich.
Roasted Tomatoes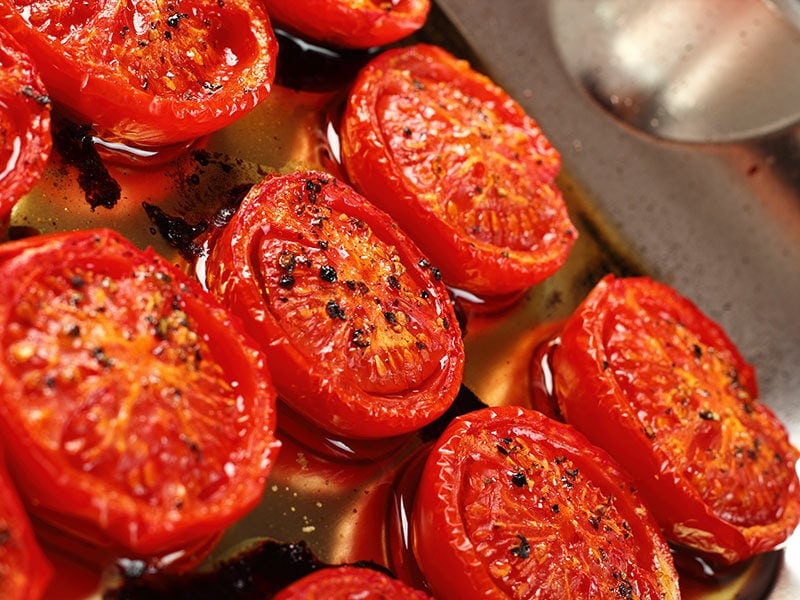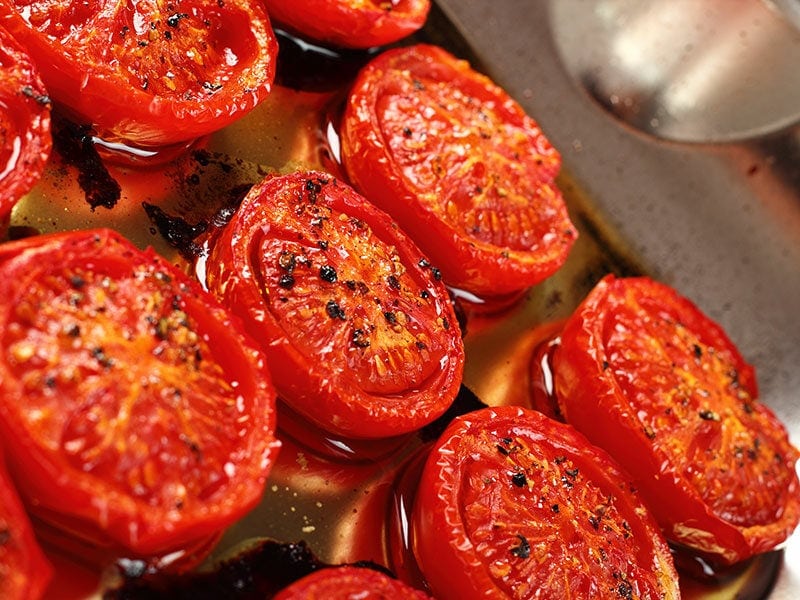 You can swap your regular fresh tomato salad for grilled tomatoes to serve with coconut shrimp. The sweet and sour taste of grilled tomatoes will reduce the fat of fried shrimp and make the dish much more attractive. You can add basil or coriander to have more flavor and create freshness to the dish.
Gazpacho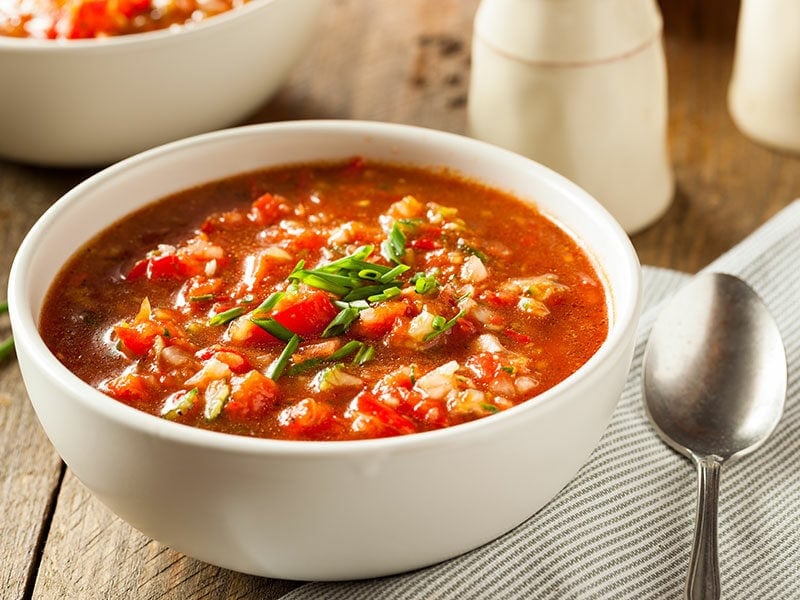 Tomato is a great ingredient because it can be used in many different delicious dishes like Gazpacho. It is a combination of tomatoes, cucumbers, bell peppers, onions and garlic, cumin powder, and spices to create an attractive dish. And, of course, it goes great with coconut shrimp, giving you a whole new flavor to this fried dish.
The video reference below will help you a lot when you want to make Gazpacho at home.
Guacamole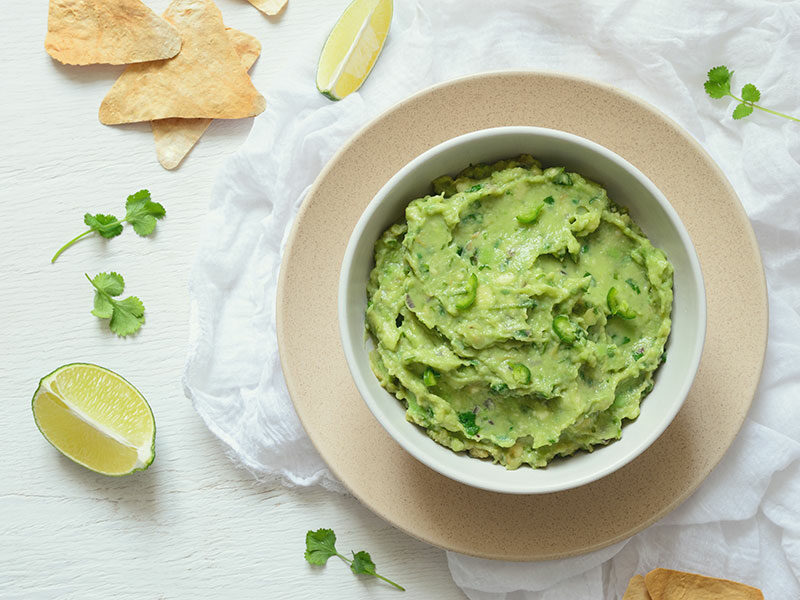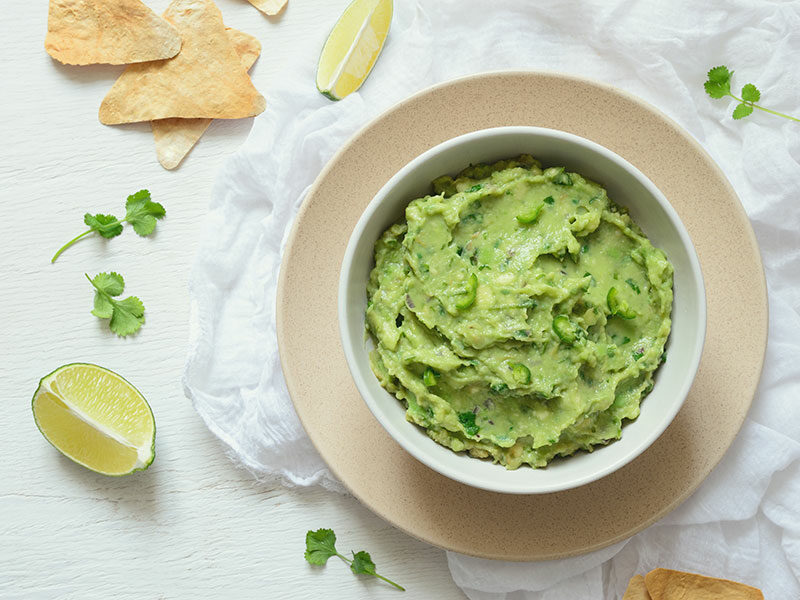 If you love avocado's aroma and freshness, make this incredibly addicting Mexican side to serve with coconut shrimp. Guacamole is a great appetizer for lively summer parties. You can add peaches and habanero to the guacamole recipe to make the dish more appealing.
Drinks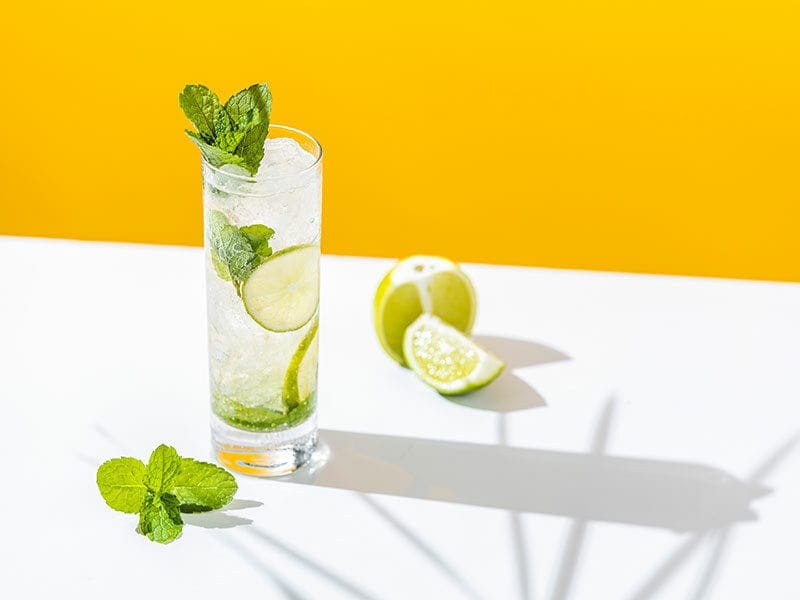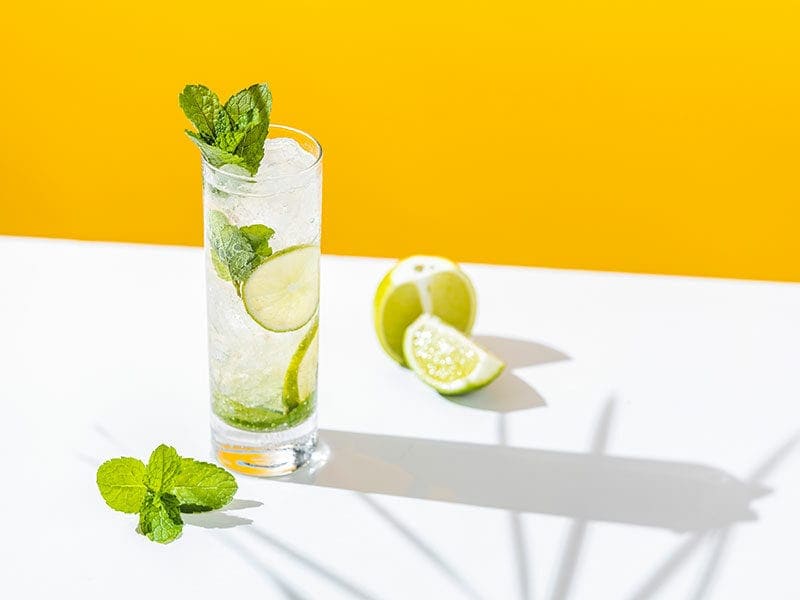 A complete meal cannot be complete without a drink. Fruit drinks, mojitos, or Bahama Mama are great for meals with coconut shrimp. They will help you eat better and more. Moreover, the drinks balance the fatty taste of fried shrimp and blend with the sweetness of coconut.
Desserts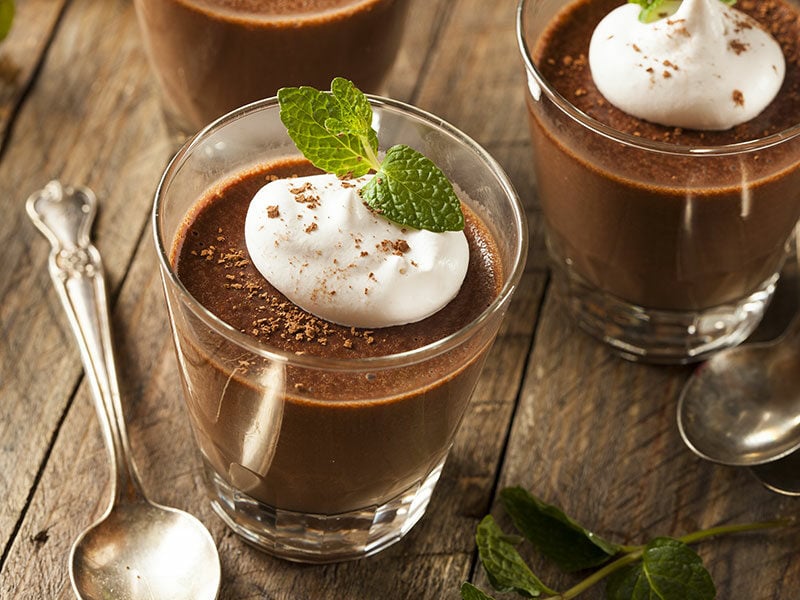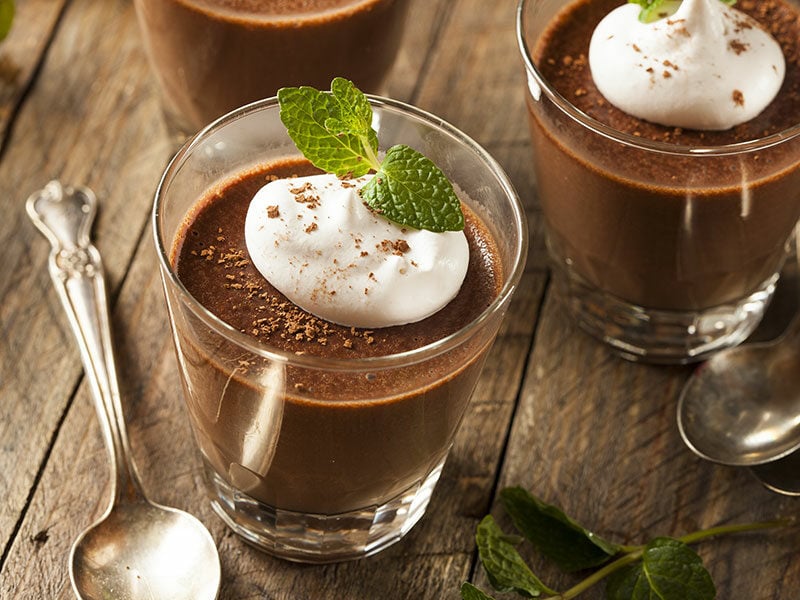 The perfect dessert to end the meal with coconut shrimp is sweet like chocolate, mousse, macaroons, or a refreshing sour taste from lemon cake or fresh fruit.
FAQs
Keep reading the following questions and answers related to this coconut shrimp dish. It will be beneficial for you.
It's Time To Choose Your Favorite Coconut Shrimp Side Dish
Now you have more fresh ideas when serving with coconut shrimp. I believe this list of side dishes will help you have delicious meals to entertain family and friends. They add flavor to the coconut shrimp and make your meal heartier and help you score good marks in the eyes of people.
Although all of these side dishes are delicious when paired with coconut shrimp, the key to having the perfect side dish for your meal depends on the taste and flavor you want when you enjoy coconut shrimp.
Do you know any other side dishes to go with coconut shrimp? Please share to make the article more complete. Furthermore, I will help you with answers about the article as soon as possible, so please leave a comment below.
Nutrition Facts
6 servings per container
---
Amount Per ServingCalories486
% Daily Value *
Total Fat 0.5g

0

%
Sodium 31mg

2

%
Potassium 2565mg

74

%
Total Carbohydrate 111.1g

37

%

Dietary Fiber 8g

32

%
Sugars 3.8g

Protein 13.2g

26

%
---
* The % Daily Value tells you how much a nutrient in a serving of food contributes to a daily diet. 2,000 calories a day is used for general nutrition advice.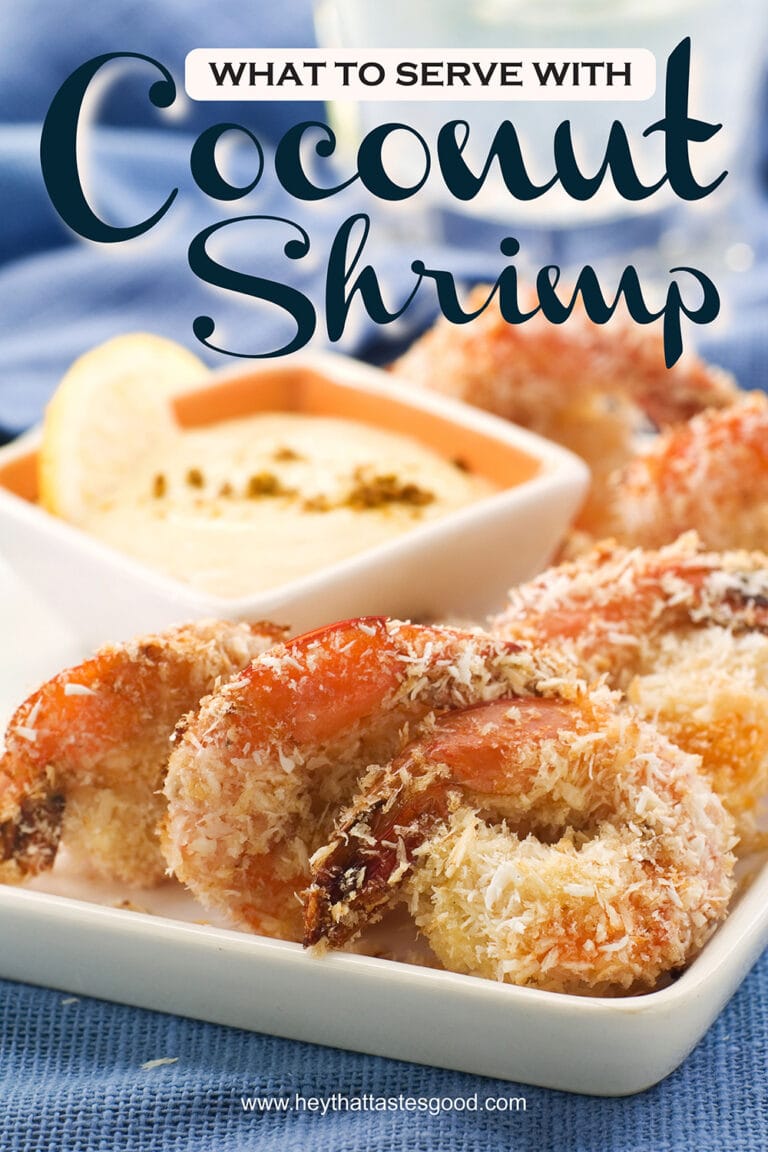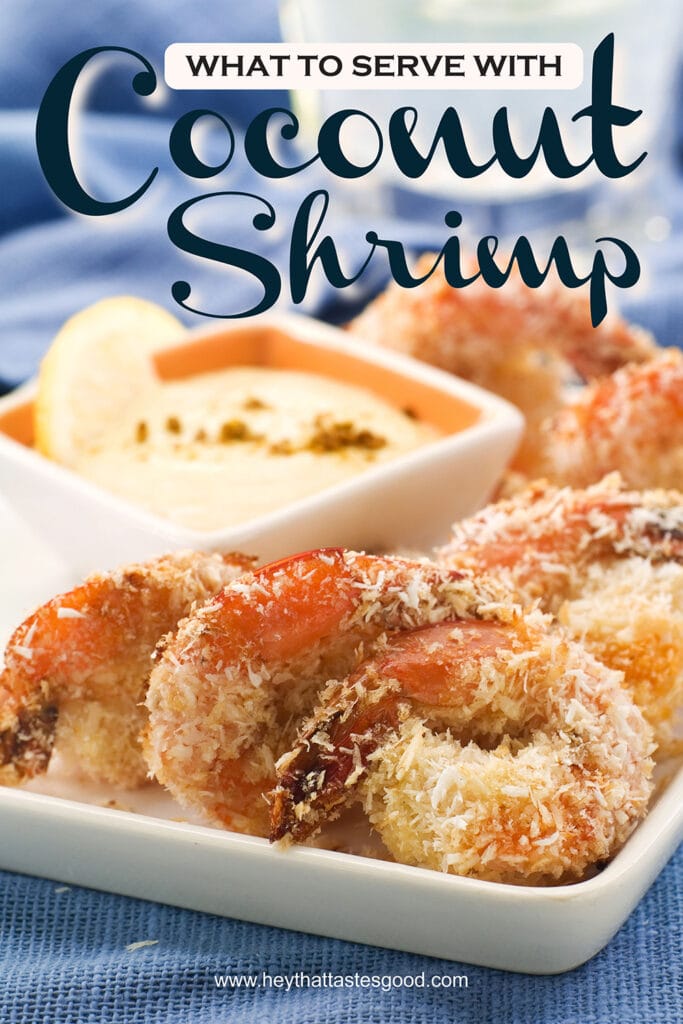 References
In this reference, I provide you with more specific information related to the article to help you gain more knowledge and serve coconut shrimp effectively.
En. Wikipedia.org.2021. Coconut shrimp – Wikipedia.
University, U., 2021. Storing White Rice. [online] Extension.usu.edu.
Centers for Disease Control and Prevention. 2021. Achieve Your Weight Goals.