What To Serve With Chicken Salad Sandwiches
In this article, you will find a comprehensive list of what to serve with chicken salad. Now, scan through these dishes and try. You will be fond of them within the first bite.
A chicken salad sandwich is a yummy and easy dish which can serve any meal of the day. It provides the human body with a great source of protein, calories, and minerals. These wonderful sandwiches can pair with numerous dishes to give an incredible taste diet.
Chicken salad sandwiches are already quite full of flavor with fresh vegetables, creamy cheese, and bold chicken. They can serve alone for breakfast and lunch. However, adding a side dish to balance and complement the taste is an excellent choice for your meal.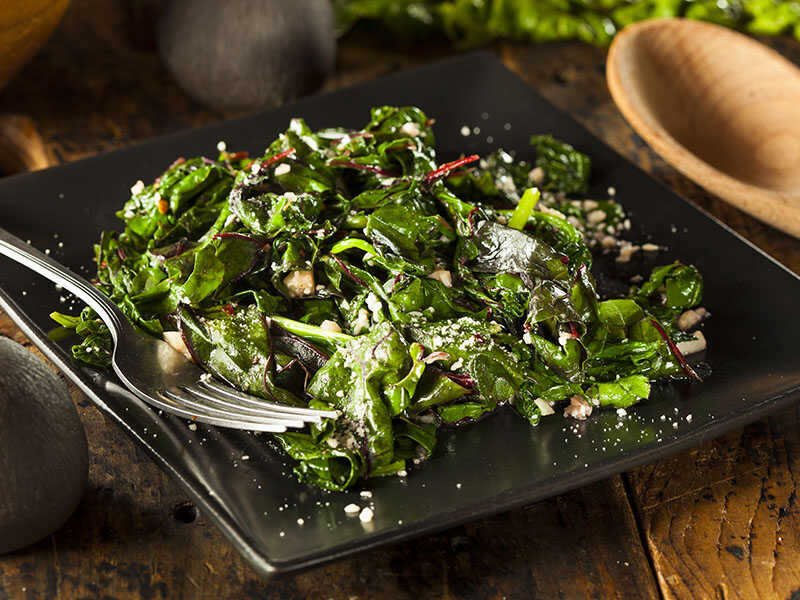 14 Best Side Dish To Pair With Chicken Salad Sandwiches For Your Meal
Here is the collection of the 14 best dishes to combine with chicken salad sandwiché. Take a look and choose the best ones to try!
Total time: 20 minutes
Macaroni salad is always known to be a versatile yet simple pasta accompaniment that can go well with any main course. And your chicken salad sandwich is not an exception.
Hawaiian macaroni salad is lusciously pretty with a creamy white mayonnaise mixture outside. It has a soft, crunchy, rich, and floury taste.
One tip for a perfect salad bowl is to avoid overcooking the pasta. Otherwise, it will turn mushy. You should also choose high-quality mayonnaise as this is the main factor in the yummy taste of the whole dish.
Learning how to make Hawaiian macaroni salad with this video.
Total time: 25 minutes
Baked potato chips have become a household word. There is no need to discuss the appealing taste and the convenience of making this amazing side dish. Combined with a chicken salad sandwich, it helps enhance the flavors with a crispy and slightly soft taste.
This version of baked potato chips is a healthy one that is cooked in the oven. To keep the chips moist, heart-healthy olive oil is the best ingredient. Its fruity smell is also a nice addition when you enjoy the chips as a mouth-watering accompaniment for jerk chicken, chicken sandwiches, or kebabs.
To make this, slice the potatoes in a uniform thickness, toss with spices and place them in the oven before baking. When they become crispy, the dish is ready to serve.
Total time: 10 minutes
If you love new experiences with a new style of cooking and enjoying a side dish, chilled avocado cucumber soup is a viable option. This ultimate chilled soup creation is dissimilar to other kinds of soup in its serving style since it's best to enjoy cold.
This soup has an exciting and wonderful taste as the blending of all the ingredients. It is smooth, flavorful, and has an easy-looking green color.
Even though served cold, you won't be disappointed with this side. If you don't like white miso, you can replace it with chickpea miso for a soy-free option.
Total time: 15 minutes
While the sandwich is rich, meaty, and bold, the fresh and mild taste of green goddess salad is good at balancing and creating harmony when they go together.
In a lovely creamy dressing, this goddess salad is filled with a tangy and bright savor. It is also a great source of fiber, folate, and vitamin B. All the benefits make it one of the most prevalent side dish options in your diet.
You can alter the ingredients to make your versions of this salad as it is versatile. Spinach, cheese, jalapeno peppers, or nuts are brilliant choices for green goddess salad variations.
Total time: 20 minutes (plus 4 days of refrigerating time)
Dill pickles are a simple and classic choice of side dish in combination with sandwiches. It is easy to prepare but needs some days to refrigerate. The longer they are kept in the fridge, the more flavorful they will get.
In making dill pickles, pay attention to choosing cucumbers according to your preferences. For example, if you want to have crunchy and smooth pickles, choose Boston pickling cucumber. If you want to have sweet and spiced pickles, choose bush pickles.
Kosher salt is the best option for making dill pickles. Pickling salt is also a good choice. Avoid using iodine salt as it will negatively change the colors and the flavors of your dish.
This tutorial will guide you to the easiest dill pickles ever.
Total time: 25 minutes
Kale is one of the most nutritious plants that provide the human body with a great source of antioxidants and vitamins. It is effective in reducing cholesterol and avoiding heart disease.
The recipe not only helps balance chicken salad sandwiches in flavors but also creates a salad with a lovely fall vibe to make it more enjoyable for everyone. It has a mild and fresh taste that makes you feel comfortable and refreshed.
You can make use of old slices of bread to make croutons for this salad. Toss them with olive oil and seasonings, then bake until crispy and cut them into pieces to add to the salad.
Total time: 1 hour
Cheese straw has a golden brown shade plus a crispy, gooey taste and aromatic texture, which will suit even the most difficult diners. It is brilliant to combine these straws with chicken salad sandwiches to satisfy your taste buds.
This dish also calls for easy ingredients that you have on hand. In making cheese straw, you need mustard, cheddar or shredded Gruyere cheese, paprika, and the seasonings. For the dipping sauce, choose your favorite one.
This is also a freezer-friendly side dish. It lasts for 1 month if you keep it in a freezer bag and freeze it.
Total time: 1 hour
With a base of Velveeta cheese, this lusciously creamy soup even has carrots, potatoes, and other vegetables to complement the flavors. It has a rich, cheesy and spiced taste. You can also add shredded Cheddar cheese for additional texture and flavor.
This soup should be served hot for the best experience. Combining it with chicken salad sandwiches is a great job to make your diet fantastic and delectable.
This dish can vary with many versions to adapt to your preference. You can add diced ham, sweet potatoes, wilted spinach, or any of your favorite food.
Total time: 30 minutes (including 2 hours of cooling time)
Thyme is a herb with a distinct smell. In accompanying peach tea, it creates a fresh drink that offers a fresh, sweet, and tart flavor as well as a fragrant aroma. This iced tea attracts people with its gorgeous appearance and appeals to them with its alluring and comfortable taste.
An interesting fact is that ancient Greek people considered thyme a source of courage. They used it in their baths and burned it as incense in the temples. This herb was also used by ancient Egyptians and Romans in the Middle Age.
Nothing is better than having a glass of iced tea with this meaningful herb after enjoying an appetizing chicken salad sandwich. It is waiting to quench your thirst and give you strength!
You will be able to make yummy peach thyme iced tea after watching this video.
Total time: 20 minutes
Fruit salad has a bright, vibrant, and beautiful appearance with different colors. It looks inviting with a glossy dressing outside.
For this recipe, you can customize it to your liking by swapping the ingredients. Adding some diced pineapples is a possible option, but don't add sliced bananas or apples as these two fruits can turn brown and impart an ugly look to your salad.
Making this fruit salad is easy and quick by combining the fruit in a bowl, then pouring peach pie filling on and stirring it before placing it in the fridge. Why? Because the salad will taste better when served chilled.
Total time: 50 minutes
Roasted red potatoes serve as a perfect snack to go with chicken salad sandwiches. It is seasoned with full of flavors and roasted to perfection, creating a yummy side dish that gives delightful eating experiences.
You can make your version of roasted red potatoes by being creative with the seasonings. Adding paprika or parmesan cheese are possible variations.
In making these potatoes, remember to dry the potatoes totally after washing. This is to make sure that the potatoes stick to the seasonings.
But what to do if they are not crispy after cooking? Simply put the potatoes on a griller and toast them until they achieve the perfect crispiness.
Total time: 10 minutes
Simple sauteed green is an incredibly easy plant-based side dish to whip up a healthy and delicious meal. Better yet, the recipe doesn't require a complicated spice mix, so you can confidently recreate this dish at home.
This recipe introduces the general method for sauteing different kinds of greens. You can choose kale, spinach, swiss chard, etc. Each of them brings a different taste, but all are fiber-rich, mild, and delicate.
This sauteed dish is prevalent to chicken salad sandwiches in that they are both quick to prepare, making the pair a great choice for you on busy days.
Total time: 10 minutes (plus 1 hour for marinating)
Marinated cherry tomatoes with a flavorsome taste are a perfect side dish to pair with chicken salad sandwiches. It has a naturally sweet and sour flavor from tomatoes and the spiced and fragrant tastes bestowed by the seasonings.
This no-bake dish requires very basic and simple ingredients: ripe cherry tomatoes, onion, garlic, olive oil, etc. All of them are easy to find in the markets.
Don't forget to adjust the seasonings to what you're comfortable with. It is a great way to consume a lot of vitamins in a bite!
Total time: 35 minutes
Roasted radishes with garlic browned butter are soft inside and crunchy outside, with a fragrant aroma. The roasting method also helps sweeten and deepen the flavor of radishes. At the same time, the whole dish is bold, rich, and yummy.
In preparing radishes, make sure to cut them evenly. Cut them in half or quarters depending on their actual sizes before going on with the next steps.
One more step that needs thorough attention is browning butter. You need to watch the butter carefully and stop cooking as soon as it turns brown and nutty.
Here is a fun and easy tutorial on making roasted radishes for you.
Make Your Sandwich More Glorious By Serving Them With Great Sides
All these side dishes to combine with chicken salad sandwiches have an appetizing and unique taste. Each of them can pair with the sandwich to create harmony in flavors and nutrition benefits. They vary in taste, from cheesy to bold, fresh to mild.
So, which of them is your favorite? Simply send a comment here to let me know! And don't forget to share this post to help others know and make their own choices with these amazing sides. I hope all of you have great eating experiences with these!