Wondering what to serve with chicken parmesan? Linger around to see what are the best dishes in this recipe list that goes well with chicken parmesan and cook them for your family at the next dinner gathering.
Chicken parmesan or chicken parmigiana is an Italian delicacy that consists of breaded chicken coated in tomato sauce and melted parmesan and mozzarella cheese. As the main course, this dish is super rich in flavor and texture.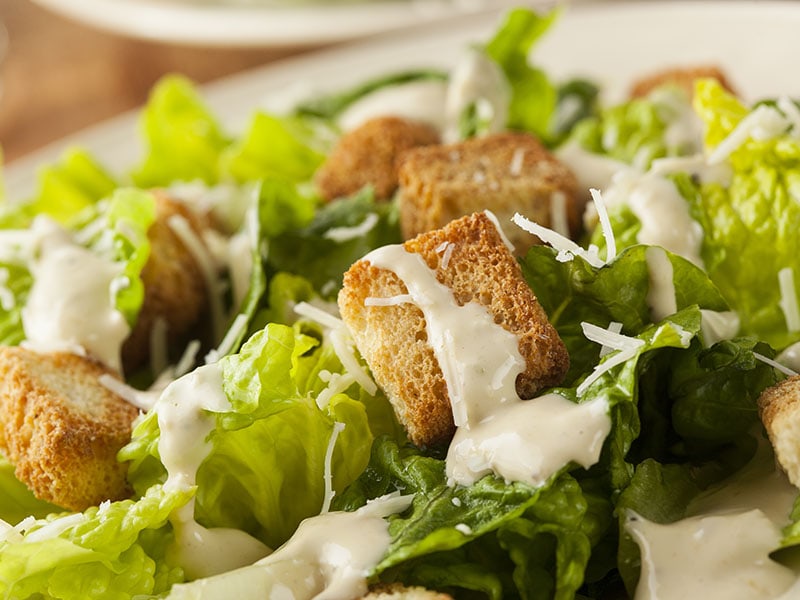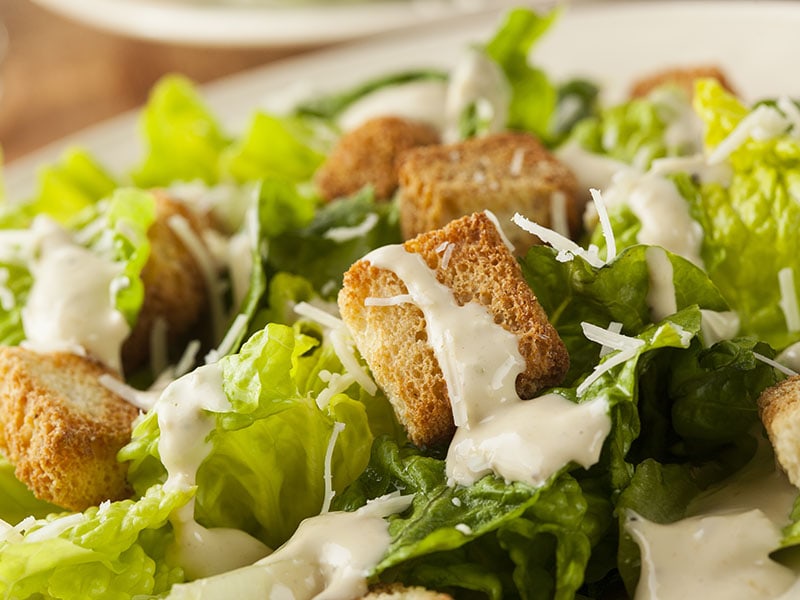 15 Side Dishes That Go Hand In Hand With Chicken Parmesan
Finding the most attractive accompaniments for chicken is no easy task, and things are even pickier with chicken parmesan. But I guarantee what I'm about to show you will add more extraordinary flavors to your chicken parmesan and deeply please your taste buds.
Total time: 20 minutes
Have you ever heard of Aglio e olio? It is translated to garlic and olive. This outstanding summer pasta creation is so easy to make yet tastes so vibrant and delicious. Very simple is what I can describe this dish, and it is a perfect side dish to serve with parmesan chicken.
For this recipe, you will need 4 ingredients: olive oil, garlic, spaghetti, and pepper flakes. The only important stage for this recipe is to saute the garlic and keep an eye on it as soon as it turns golden; otherwise, it will burn.
There is no specific requirement for which type of pasta to use in this dish. You can utilize whatever you have, but spaghetti is recommended. The only seasoning for this need is a pinch of salt. Top it once you have done everything else.
Discover how to make this iconic Italian spaghetti with this informative tutorial.
Total time: 18 minutes
Quinoa is another basic side dish that goes well with chicken parmigiana. This type of seed is also an excellent gluten-free side to pair with savory main dishes. This plain dish of cooked quinoa is an average addition to the rich chicken delicacy.
To cook this superfood seed, all it takes is some water, salt, and the seed itself. You need to rinse the quinoa first, then put it in the cooking pot, and add water and salt. Shimmer the quinoa for 15 minutes.
Once the cooking is done, let it rest for 10 minutes, and use a fork to mix the quinoa gently. Voila, fluffy, tasty quinoa is ready to be served.
Total time: 1 hour 15 mins
Already loaded with cheese in chicken parmesan? There is always room for more cheese. This recipe is among the most well-known potato accompaniments to pair with savory dishes. Moreover, it combines three types of cheese: cream cheese, parmesan, and cheddar cheese.
When preparing this dish, you are free to customize which kind of cheese to put in the recipe. Another important point is not to overwork the potato, as it will result in a starchy mess.
This dish is super easy to make and can be prepared up to a day before baking. If there is some leftover, that is not a big deal. You can store it again in the refrigerator and warm it up later. This dish can last for four months in the freezer.
The mashed potato is just so cheesy and creamy with this video guide.
Total time: 23 minutes
Let me bring you yet another scrumptiously healthy vegetarian cooking idea. If done correctly, roasted broccoli is nutty, crisp, and delicious. Given that broccoli provides a lot of flavor and nutrition to the dish, this meal goes well with chicken parmesan as a side.
Cut and wash your broccoli florets before preparing roasted broccoli. Make sure your broccoli is dry before cooking it to prevent it from becoming mushy, just like with other types of food. In addition, a small amount of lemon juice is a distinctive touch you'll require.
You might wish to sprinkle the baking sheet with minced garlic as the dish roasts because it adds so much flavor and scent. Avoid adding the garlic too soon; otherwise, it will burn.
Total time: 30 minutes
Garlic bread is a popular appetizer or side order even for complementing pizza slices with an extra layer of taste. It is super crunchy, savory, and loaded with garlic and butter flavor. This dish has profiles making it suitable to pair with Italian dishes, and chicken parmesan is one of them.
For this garlic bread recipe, you will need a loaf of French bread, salted butter, parsley, and garlic. The combination of garlic and butter with a hint of parsley is irresistible. The bread is crunchy on the outside, moist and soft inside. It is just perfect to be a side dish.
Making this dish is so easy that you only have to pay attention to spread the butter mixture evenly and not overcook your loaf. Moreover, the ideal temperature is around 400 F degrees.
Here is a simple and super savory garlic bread recipe that does not ask for too much time.
Total time: 20 minutes
Another salad on this list that I want to bring in is cucumber salad. Extremely refreshing and super easy to make. This salad is flexible so it can go with any kind of dish as a side or an appetizer. A little tangy from the vinegar makes it perfect for chicken parmesan.
The vinegar dressing is what gives this salad all the flavor. This mixture consists of vinegar, water, and sugar boiled on medium-high heat. After that, all you need to do is add sliced cucumber, vinegar dressing, and onion to a bowl and mix them up.
To achieve a better presentation for this dish, try your best to slice the cucumber as thin and even as possible. A tool that I highly recommend for this task is mandoline. With this tool, you can slice all types of vegetables and fruits with ease, and the results are surprising.
Total time: 27 minutes
Asians have used rice as a side dish for thousands of years. Then why not try it with an Italian dish like chicken parmesan. The simple taste of tender, fluffy rice enhances the richness of every dish it accompanies.
The main cooking appliance in this recipe is a stove so there are 2 ways of making rice. The first one is steaming, which imitates the process of cooking rice in a rice cooker. For the second method, rice is processed just like pasta.
The secret behind adding olive oil to rice before simmering is it provides moisture and flavor to the rice. As a result, the rice has an additional flavor and is not sticky at all.
Total time: 35 minutes
This roasted Greek vegetable dish is not only beautiful but also has a burst of flavor and a lot of nutrition. It is also a great choice for making a delightful side dish. And guess what, the recipe is also simple to create.
There are a lot of vegetable combinations for this dish, so you can adjust to your taste. However, tomatoes, red pepper, yellow squash, and green zucchini are recommended. Just by the name of the ingredients, you can imagine how colorful this dish is.
The cooking time for each type of vegetable varies, be mindful that some vegetables take longer to cook, so putting them in the oven at the same time might affect the result. Plus, the size of your veggies should be the same so that they look even and appealing.
Total time: 17 minutes
If you think chicken parmesan is too heavy, you might need something to balance it out. Go for boiled cauliflower; this dish is packed with nutrients that are extremely good for your health. Fast and simple to make, cauliflower is the star when it comes to side dishes.
You will need a cauliflower head, salt, and water to get it done – incredibly simple. However, there are a few things you must notice. Just like with other vegetables, cutting and rinsing the cauliflower carefully is important.
Blanch the cauliflower until they reach the tenderness you desire. After it finishes blanching, you must have a bowl of cold water to put the cauliflower in. Doing so will retain the crunchiness of the plant.
Total time: 10 minutes
This garlic parmesan zucchini noodle is super fresh, healthy, and low carb, making it a perfect side dish to complete every meal, especially with a heavy dish like chicken parm. The refreshing taste of zucchini balances the heavy cheese sauce of the main.
This dish is called noodles, which are made of sliced zucchini. Therefore, another name for them is zoodles. Zucchini is a perfect replacement if you are cutting down on your carb.
Just because this dish is vegetable-based does not mean it is less flavorful than normal kinds of pasta or spaghetti. The grated parmesan cheese in this dish and the parmesan cheese sauce in chicken parma create the double cheese effect to your meal.
Total time: 40 minutes
Many people would choose Caesar salad as one of the common choices for dishes that go well with cod or chicken parmesan, in this case. It is quick and easy to prepare, fresh, crispy, and flavorful. Yet, the fact that salad is so nutritious is what matters most.
Furthermore, you may find Caesar salad being a great accompaniment to tuna steak for its flavorful profile. You may start preparing the ideal healthy side dish for chicken parmesan with basic items like lettuce, croutons, pepper, and parmesan.
This dish is quite simple to make. Simply place everything into a bowl and begin tossing. Top it with some Caesar dressing and it is ready to go. You can add everything from pasta to protein as an optional component to your salad.
With this tutorial, you will be able to make an extremely tasty Caesar salad for your family.
Total time: 35 minutes
Waffle and chicken parmesan sound like a strange combination but believe me when I say they taste superb together. This waffle dish is all it takes to complete the delightsome chicken and cheese dish.
The most important thing about this dish is the mixture of batter. The key here is to separate egg yolk and egg white. By beating the egg white, the batter slightly gets thicker. For that extra crispiness and tenderness, cornstarch is the secret component.
To ensure the texture of your waffle, don't whisk the batter too hard or too fast. Once the batter is ready, turn your heat to the highest and pour the mixture in. The result is a crispy, savory, buttery waffle that accompanies chicken parmesan so well.
Total time: 30 minutes
Brussel sprouts are frequently confused with baby cabbages. They are two different plants. However, both these sprouts are super nutritious and flourishing. That is why I want to bring in this honey balsamic brussels sprout dish.
In this recipe, the brussels sprouts are roasted so they have a crunchy outer layer, soft and juicy on the inside. Besides that, this dish is not bland at all. It has the sweetness of the honey balsamic sauce and a tangy kick of lemon zest.
The key to this dish is to use fresh Brussel sprouts as frozen ones cannot offer a mouth-watering golden appearance. Remember that roasting these plants in the right amount of time is important. The longer you fry, the mushier the dish is.
Total time: 45 minutes
This fluffy brown rice is a perfect match for chicken parmesan because its bland taste complements the richness of parmesan and mozzarella so well. There is nothing wrong with adding some extra carbs to your meal.
Compared to white rice, brown rice is more nutritious and has more vitamins. However, it is not as tasty and smooth as the former. That won't be a problem with this recipe. In fact, coarse-textured brown rice is an excellent dish to pair with jerk chicken, chicken stew, kebabs, and more.
For the cooking process, it is quite simple, rinse your rice first and add a teaspoon of vinegar as well as some salt and broth. After that, put it in the oven and let it simmer. The resulting taste of the rice will surprise you.
Total time: 30 minutes
For the last entry, I would like to introduce a refreshing and vibrant salad – the orzo arugula salad. Orzo or risoni is a type of short-cut pasta that resembles a big grain of rice. This dish is packed with greenness and is a perfect side dish for chicken parmesan.
What makes this dish special is the combination of orzo and arugula. Besides that, other ingredients like red peppers, cranberries, and lemon vinegar give this salad that delightful hint. The burrata is a perfect addition to this salad with its incredibly rich and thick texture.
A little tip is you can prepare the orzo in advance in an airtight container in your fridge. However, try to enjoy the salad as soon as possible because, after a certain time, the vegetables will become mushy.
Orzo arugula salad is just so delicious and easy to prepare with this tutorial.
The Choices For Chicken Parmesan Side Dishes Are Endless!
Choosing what to serve with such an iconic dish as chicken parmesan is not challenging. There are many options, from rice and salad to pasta and spaghetti. Have you decided which one yet?
With the list of 15 easy side dishes that can go hand in hand with chicken parmesan, I believe that you now are more flexible in choosing what side to prepare for your family whenever you have chicken parmesan on the dining table.
If you found this content useful and instructive, please click the "like" button. You can post it on social media to give your family and friends other options for side dishes to go with this Italian delight. Good luck!
Nutrition Facts
4 servings per container
---
Amount Per ServingCalories360
% Daily Value *
Total Fat 14.6g

22

%
Cholesterol 62mg

21

%
Sodium 23mg

1

%
Potassium 175mg

5

%
Total Carbohydrate 48.2g

16

%

Dietary Fiber 0.2g

0

%
Sugars 0.1g

Protein 9.9g

18

%
---
* The % Daily Value tells you how much a nutrient in a serving of food contributes to a daily diet. 2,000 calories a day is used for general nutrition advice.