Vietnamese drinks can blow your mind like delicious Vietnamese foods. They are super diverse and tasty. From non-alcoholic iced tea to a fresh glass of draft beer, Vietnamese drinks are appealing to many visitors.
If you are unfamiliar with Vietnamese drinks or want to travel to Vietnam, you must check out this blog. It gives you an overview of the popular beverages in Vietnam and helps you find out which is the best for you.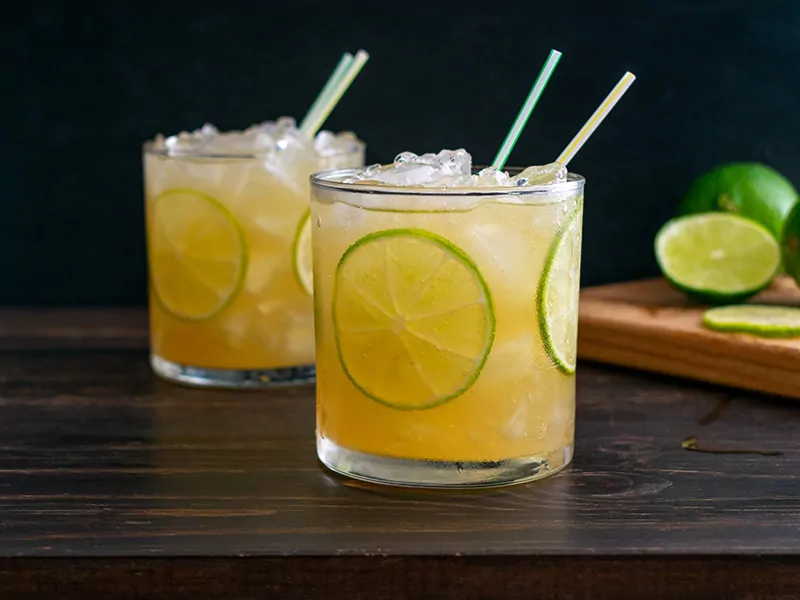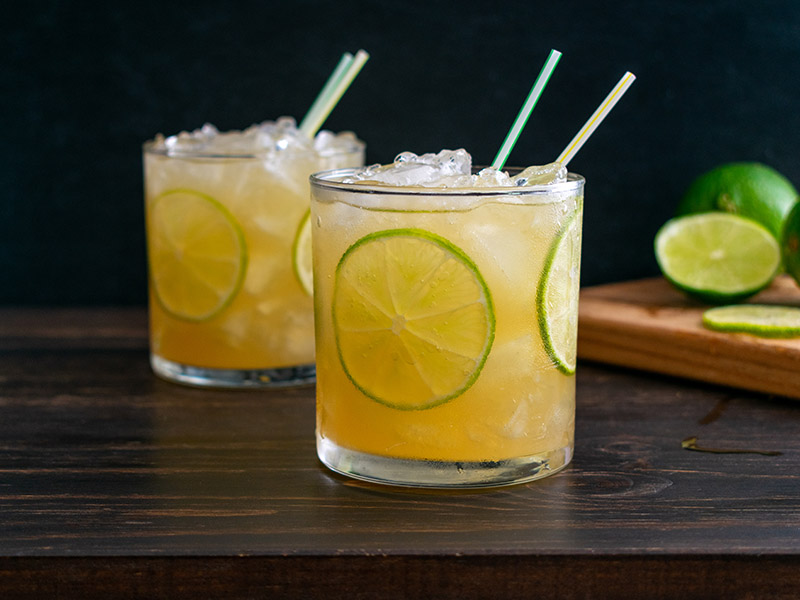 5 Irresistible And Unique Types Of Coffee In Vietnam
Vietnam is famous for its coffee. Undoubtedly, this type of drink plays a crucial role in Vietnamese daily life since most people start their day with a cup of coffee. It is definitely one of the most popular drinks in the entire country.
You can find coffee in almost every city and province in Vietnam. I want to introduce many types of Vietnamese coffee to you. Keep scrolling down to find out about them now.
Non-alcoholic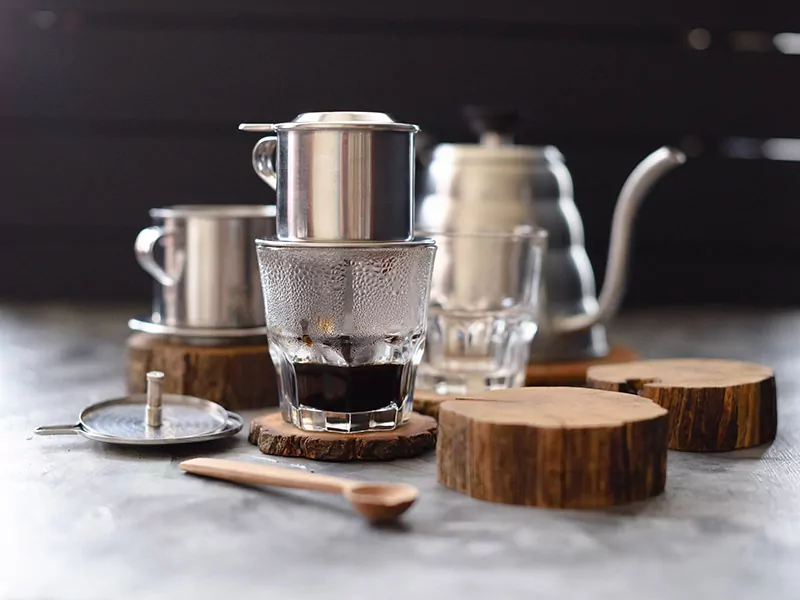 Vietnamese people usually make coffee with a filter called Phin. So you may hear the Cà Phê Phin type. No one knows who invented the Phin exactly, but it is thought to originate in France since the French first brought coffee to Vietnam in the 19th century.
A Phin consists of a brewing chamber with tiny holes at the bottom, a perforated insert fitting inside the chamber, a perforated plate putting under the chamber, and a lid to keep the heat inside the chamber.
The way this brewing tool works is quite simple. You put the coffee powder in the chamber and pour hot water into it. And wait for the coffee to brew and drip slowly into the waiting glass placed.
If you order black coffee, they may serve you this dripping type. Black coffee is the original and strongest version of coffee. In Vietnam, they serve this in two types: hot black coffee and iced black coffee.
The absence of sweetness does not lower the attraction of black coffee. Every drop of black coffee brings a pleasant fragrance, appealing to customers despite its high level of bitterness.
Where to buy: Any coffee shop in Vietnam or restaurants and street vendors.
Non-alcoholic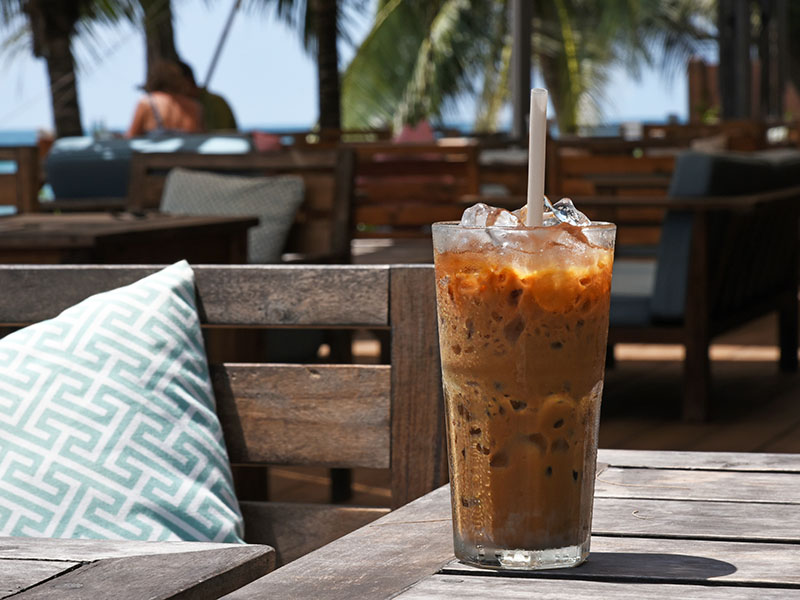 Black coffee mixed with sweetened condensed milk and ice is the signature coffee type in Vietnam. The bitterness and sweetness create an addictive flavor. It keeps lingering on a drinker's tip of the tongue. No wonder why many people crave Cà Phê Sữa Đá.
Bloomberg News – an international news agency – has recognized Vietnamese iced milk coffee among the top 10 coffee drinks in the world. During a business trip to Vietnam in 2016, Barack Obama – the former U.S President – expressed his wish to taste it.
Vietnamese iced milk coffee is called Cà Phê Sữa Đá or Cà Phê Sữa Sài Gòn in the South and Nâu Đá in Hanoi. You can find this ice milk coffee in almost every corner of Vietnam, from luxury restaurants to street vendors.
Where to buy: Any cafe, restaurant, or street vendor throughout Vietnam.
Here is a comparison between homemade and pre-made Vietnamese iced milk coffee.
Non-alcoholic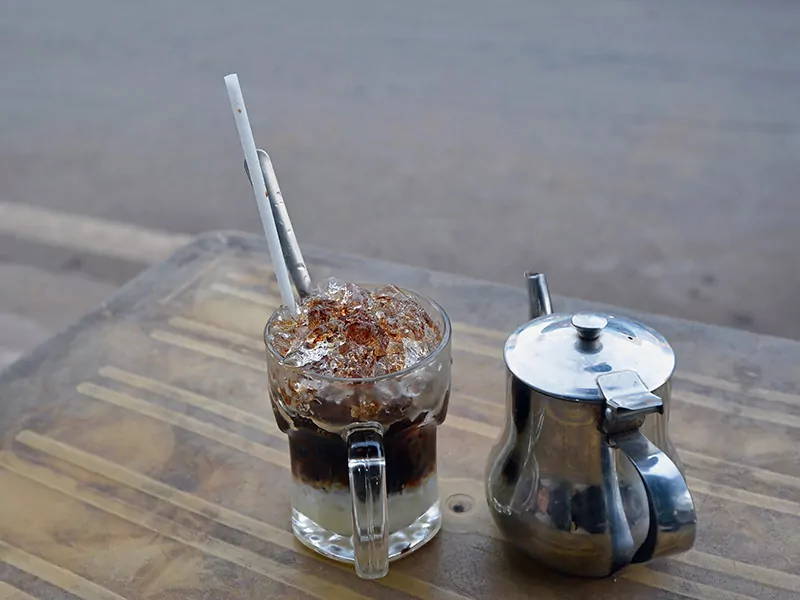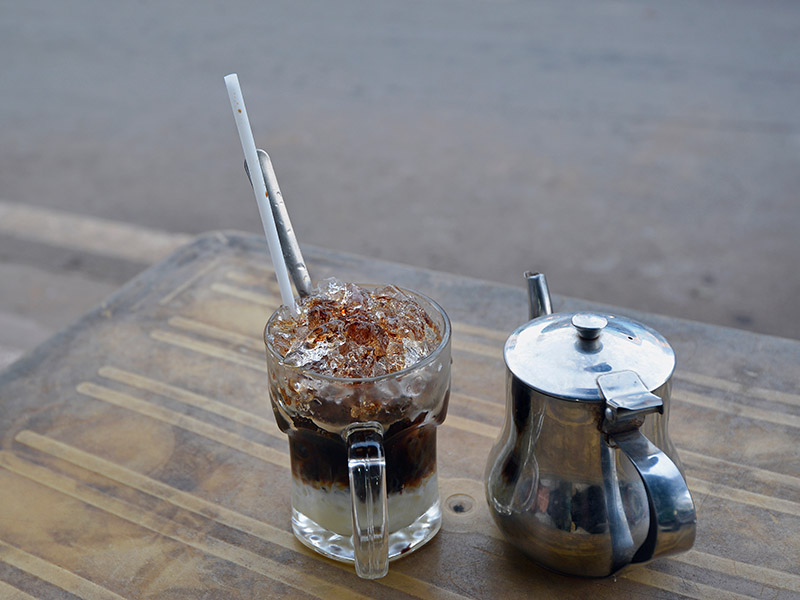 Bạc Xỉu or Bạc Sỉu is the next popular drink in Vietnam. This beverage is a sweeter version of Vietnamese coffee. It is much sweeter than Cà Phê Sữa Đá because it contains both sweetened condensed milk and fresh milk.
Back then, from 1950 to 1960, as many people were not familiar with the bitterness of coffee, some Chinese people living in the Sài Gòn Chợ Lớn area came up with this drink with hot milk and less coffee.
Some say Bạc Xỉu is a combination of Chinese, Vietnamese, and French cultures. Dipping fried dough sticks or hollow donuts into Bạc Xỉu was the authentic way to enjoy it back then.
Where to buy: In most Vietnamese cafes, roadside vendors, or restaurants.
Non-alcoholic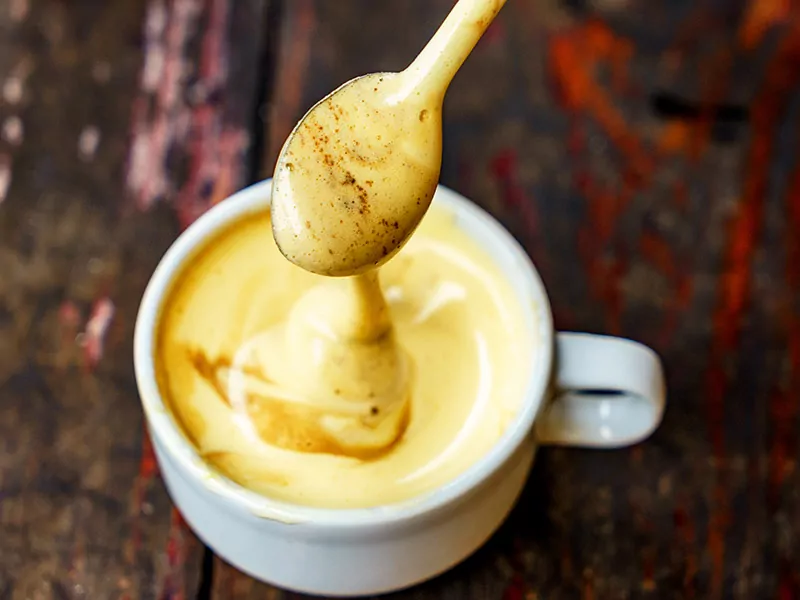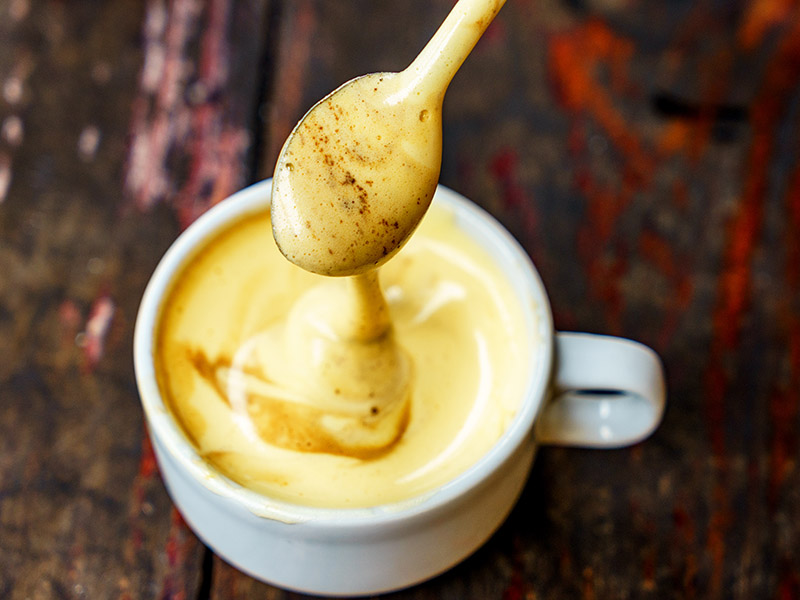 Egg coffee is a native coffee style in Vietnam. The first owner of Cà Phê Giảng – an old and famous cafe in Hanoi, invented the egg coffee in 1940. Due to the scarcity of milk at that time, he came up with the idea to use egg yolk as an alternative.
Nowadays, egg coffee is a mixture of thoroughly-beaten egg yolk with milk and hot coffee. Their combination creates a thick and beautiful foam. It is irresistible to enjoy the creamy foam with a teaspoon before drinking the coffee.
Egg coffee is a unique style of coffee and also a specialty of Hanoi – the capital of Vietnam. If you are a fan of coffee, you should not miss it.
Where to buy: In most Vietnamese cafes, mainly in Hanoi.
A local person introduces the famous egg coffee. Let's see how it tastes.
5. Cà Phê Muối (Salt Coffee)
Non-alcoholic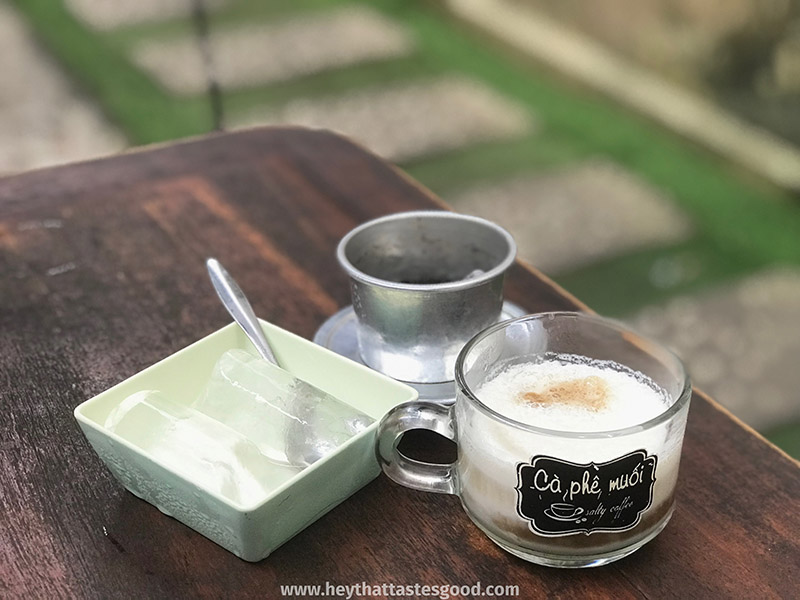 I know salt coffee may sound strange to you, but it actually works well. Anyone who has tasted salt coffee before will love its special flavor. It may not be as famous as egg coffee in Hanoi, but salt coffee is definitely one of the best coffee styles in Vietnam.
Salt coffee originated in Hue – a city in Central Vietnam. If the Imperial City is a must-see destination in Hue, then salt coffee is a must-try drink.
How this coffee was invented is still a mystery. However, the first place to serve salt coffee is a small cafe on Nguyen Luong Bang Street in Hue City. The owner names it after its famous drink – Cà Phê Muối.
They brew salt coffee in a Phin, the Vietnamese coffee filter I mentioned above. Every drop of coffee gradually drips into a cup of salty cream. When it is done, stir them well and add some ice cubes. Take a sip, and you will taste a distinctive sweet caramel flavor.
Where to buy: In most cafes in Hue city.
Immerse Into The World Of Tea In Vietnam With 8 Most Famous Types
Tea is a drink type that has the highest number of variants in Vietnam. Vietnamese people combine tea with many other types of ingredients. Below are some popular types of tea that you cannot miss in Vietnam.
6. Trà Đá (Vietnamese Iced Tea)
Non-alcoholic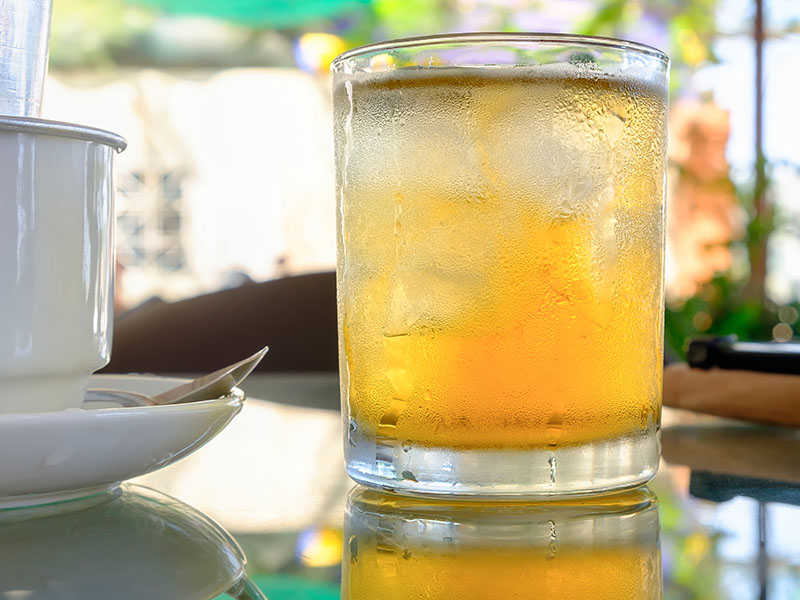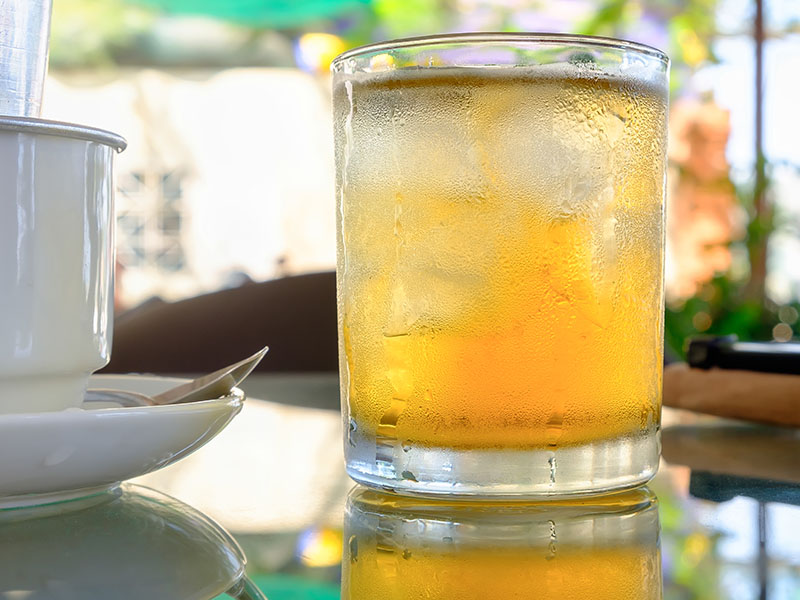 Vietnamese iced tea may be the cheapest drink in Vietnam. In many places, people even serve it as a complimentary drink when you order different dishes or drinks. It is hard to verify its exact origin, but people believe it first appeared in the South.
Because of the blazing hot weather, Southern people came up with putting ice into their everyday tea. Nothing better than quenching your thirst with a glass of iced tea. Gradually it has become one of the most favored drinks all around Vietnam.
The iced tea shows the differences between Northern and Southern Vietnamese cuisines. The Northern version tastes stronger than the Southern one. But Southern tea has a better fragrance since they scent the tea with lotus or jasmine fragrances.
Where to buy: You may find it in most cafes, street vendors, or food stalls in Vietnam.
Non-alcoholic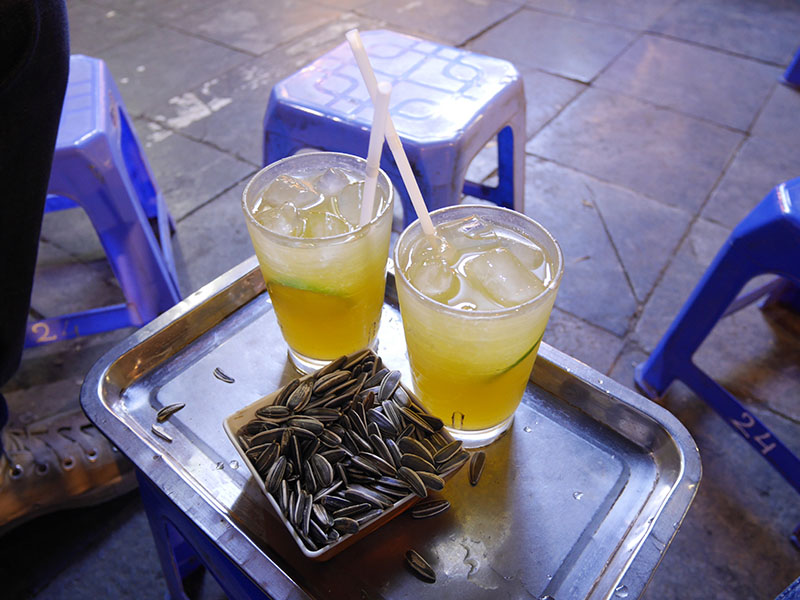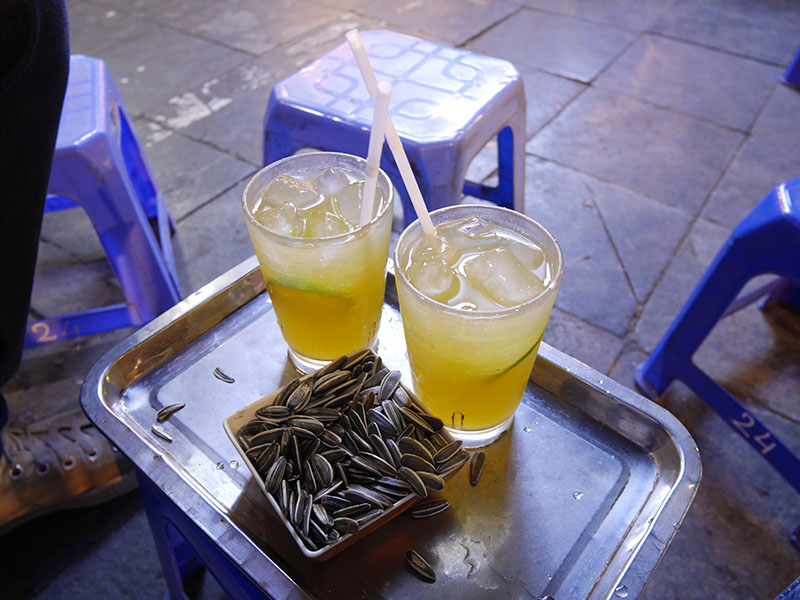 Lime iced tea is an updated version of the original iced tea. The combination of tea, lime, sugar, and ice used to be a phenomenon in Hanoi. Although it is a signature drink of Hanoi, you can also find it in other cities in Vietnam.
Many people fall in love with this drink since a cup of lime iced tea can combat the summer heat very well. Vietnamese people also prefer lime iced tea because it is accessible and affordable.
A perfect Sunday morning for a Hanoian may be gathering with friends in street vendors and enjoying a glass of lime iced tea. This sweet-and-tangy drink and roasted sunflower seeds are a good snack you should try.
Where to buy: Mainly available in street vendors, or cafes, especially in Hanoi.
Here is a simple instruction to make refreshing Vietnamese lime iced tea.
Non-alcoholic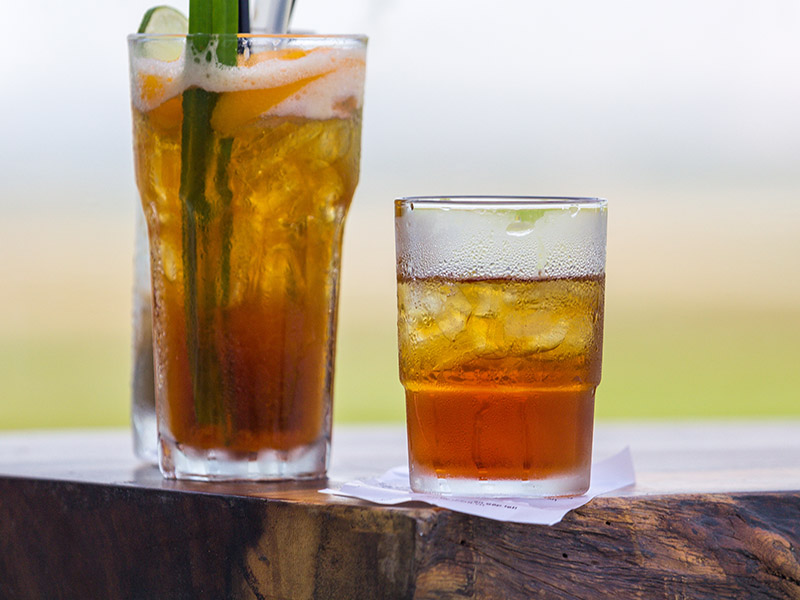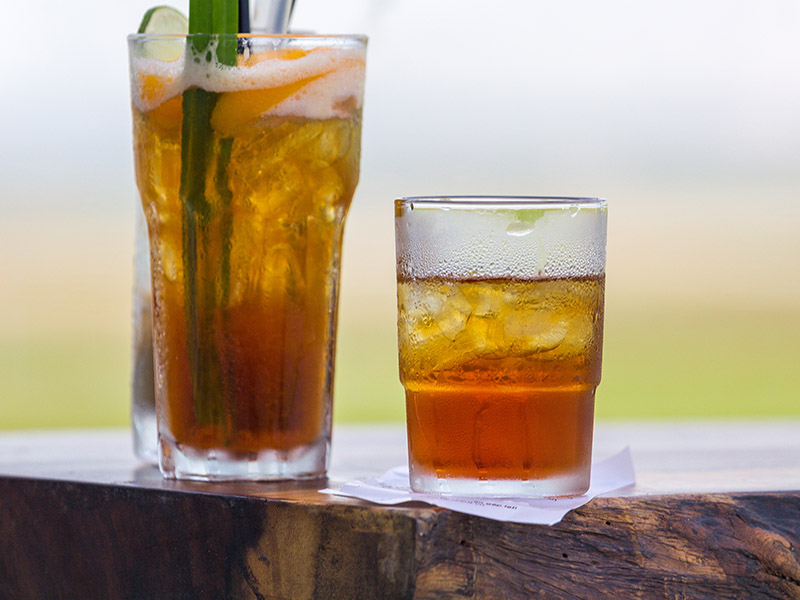 It is not clear who invented peach tea, but Phuc Long Coffee & Tea – a famous beverage brand in Ho Chi Minh – is the first place that introduced it to the Vietnamese. At that time, the drink was so good that all of the Phuc Long stores were full of customers waiting to buy it.
Nowadays, it has become one of the most popular drinks in all cities and provinces in Vietnam. They make peach tea from peach syrup, tea, and some slices of peach.
With a sweet-and-sour flavor and crunchy slices of peach, peach tea wins the hearts of many people. As peach is a good source of vitamin A, vitamin C, and antioxidants, peach tea is also a healthy beverage.
Where to buy: Available in any Vietnamese cafe.
Non-alcoholic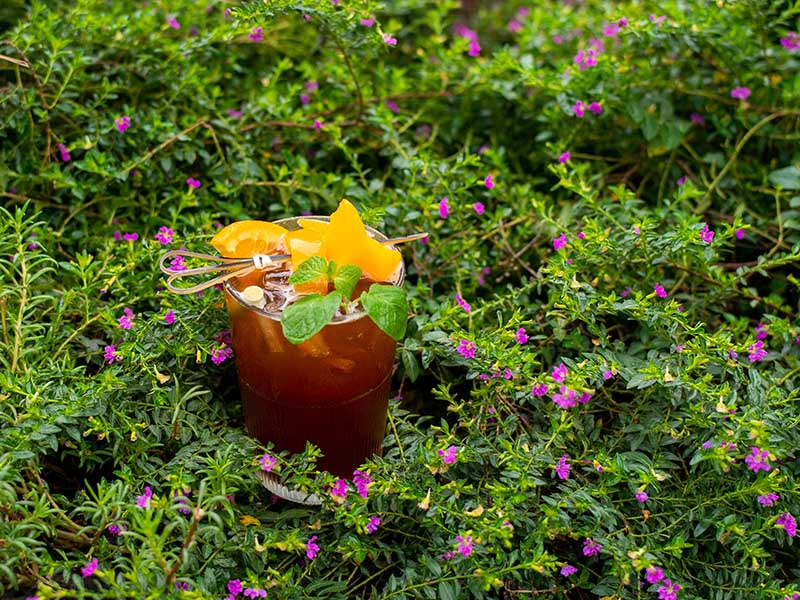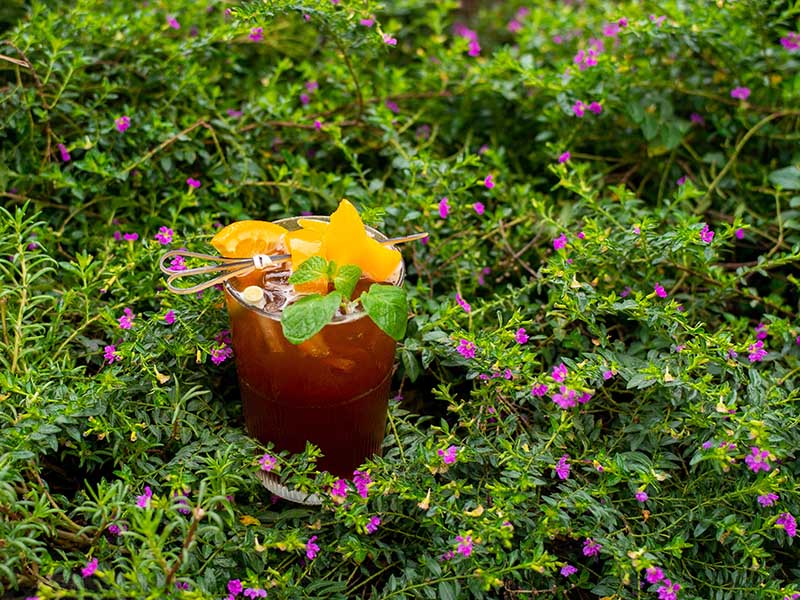 Inspired by the peach tea, the Coffee House – a well-known beverage brand in Vietnam – invented the orange lemongrass peach tea. As you may guess from its name, this tea is a combination of orange, lemongrass, and peach.
The sweet taste of peach, the slightly sour taste of orange, the acrid taste of fresh black tea, and the aroma of lemongrass make it one of the most favored drinks in Vietnam.
This drink has two styles: the hot style and the iced one. Besides the wonderful taste, orange lemongrass peach tea is also a healthy drink since it provides vitamin C and antioxidants. In case you need to watch your sugar, require them to make it with less sugar.
Where to buy: You can get one in most Vietnamese cafes.
Non-alcoholic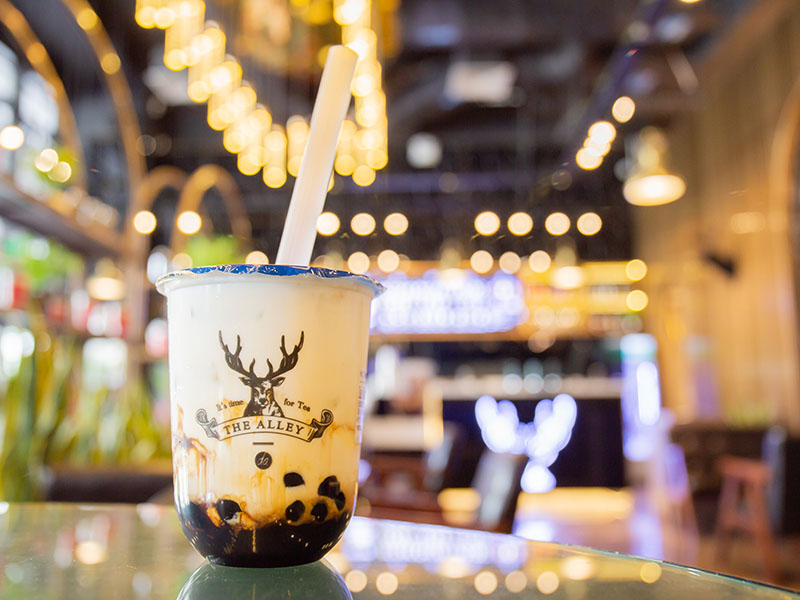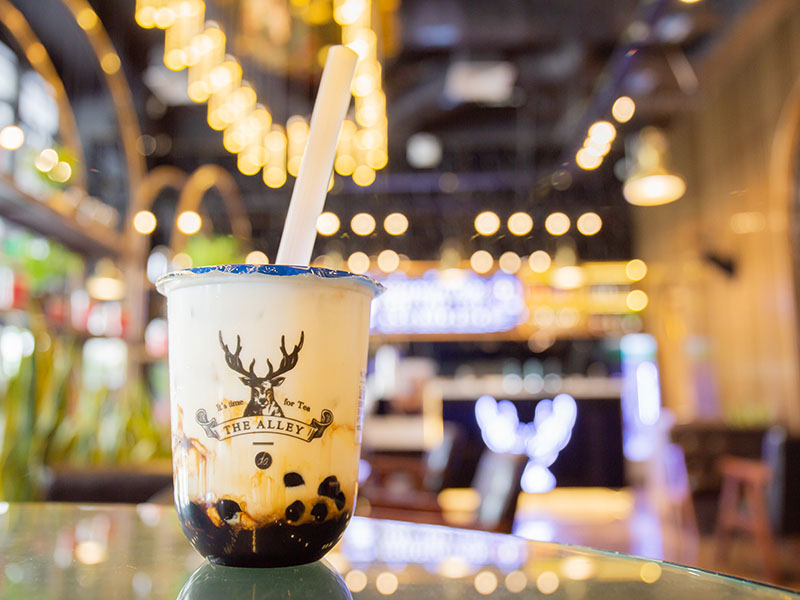 Bubble tea, also called pearl milk tea, bubble milk tea, is a beverage derived from Taiwan in the early 1980s. It soon gained popularity all over East and Southeast Asia, including Vietnam.
Bubble tea is available in almost every city and province in Vietnam. It is the favorite drink of many people, especially the young. They crave the special taste of the combination of tea and milk and the chewy tapioca pearls.
People come up with many ideas of toppings to go with the original bubble tea. Some popular toppings are white pearls, creme caramel, red beans, and oreo cake. Though it is a great beverage, you should think twice before consuming it due to its high sugar level.
Where to buy: Any cafes or tea shops in Vietnam.
You can make yourself a glass of delicious Bubble Tea.
Non-alcoholic
Kumquat is one of the most popular Vietnamese fruits. You may see many lush kumquat trees during the Tet holiday in Vietnam since the Vietnamese love to decorate their houses with fruitful kumquat trees.
In addition to that, Vietnamese people also make refreshing kumquat tea from this fruit. In the North, people call it Trà Quất. Kumquat tea is the best choice to blow away the summer heat.
This beverage is initially widespread in Southern Vietnam, where temperatures can reach up to 104℉ (40℃) in summer. However, you can also find it in most street vendors in Vietnam.
Where to buy: Mainly accessible to roadside vendors.
12. Trà Mót (Mót's Traditional Herbal Drink)
Non-alcoholic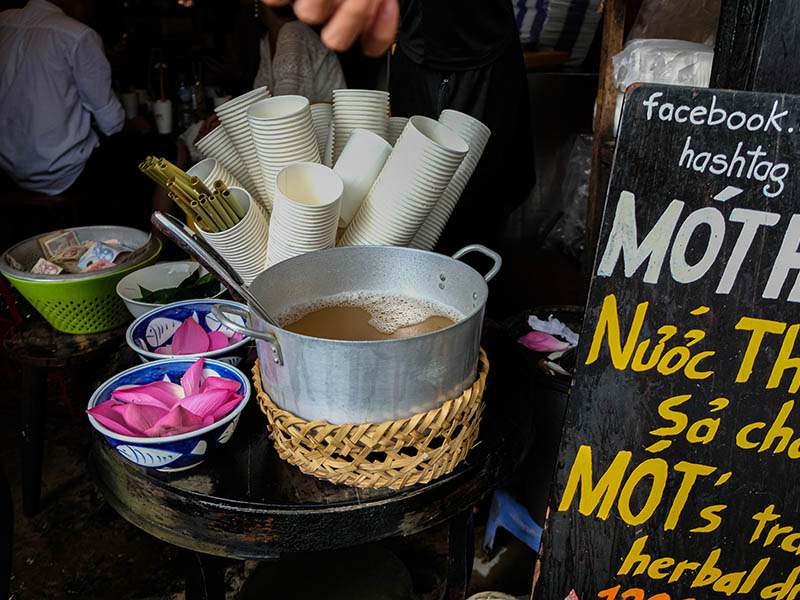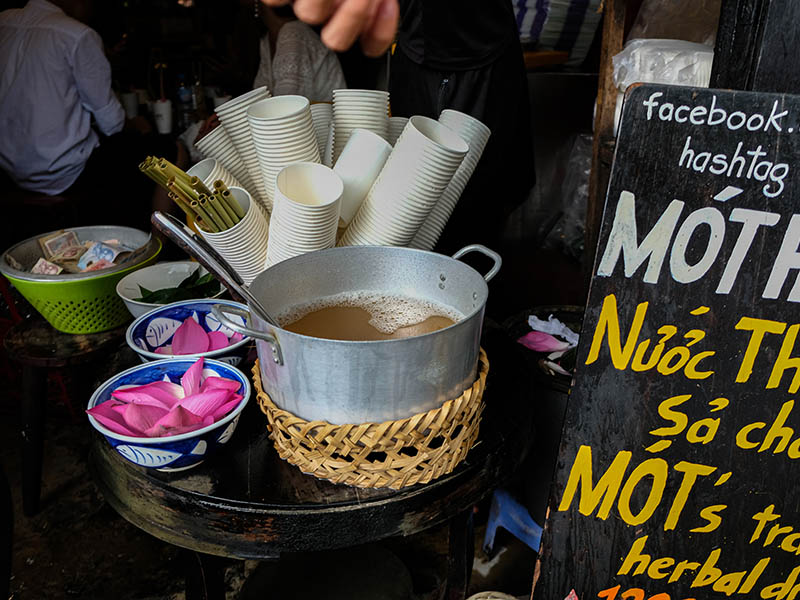 Do not leave Hoi An Ancient Town if you have not captured the beauty of this town, tried Cao Lau noodles, and drunk a cup of Trà Mót. It is the iconic herbal drink in Hoi An. This beverage is so famous that there are always lines of people waiting to buy it.
The herbal drink includes lotus leaf tea, lemongrass, arhat fruit, honey, and some more. All of them create a pleasant fragrance and amazing flavor for the drink. Another plus for the drink is its paper cup and bamboo straw, which are eco-friendly.
You also find a pretty lotus petal on the top of the cup. What's more? This tasty and beautiful cup of Trà Mót costs only 0.5$. So why don't you enjoy a refreshing glass of Trà Mót while admiring the beauty of Hoi An Ancient Town? It will be a memorable experience.
Where to buy: You can only find it in Hoi An Ancient Town.
Non-alcoholic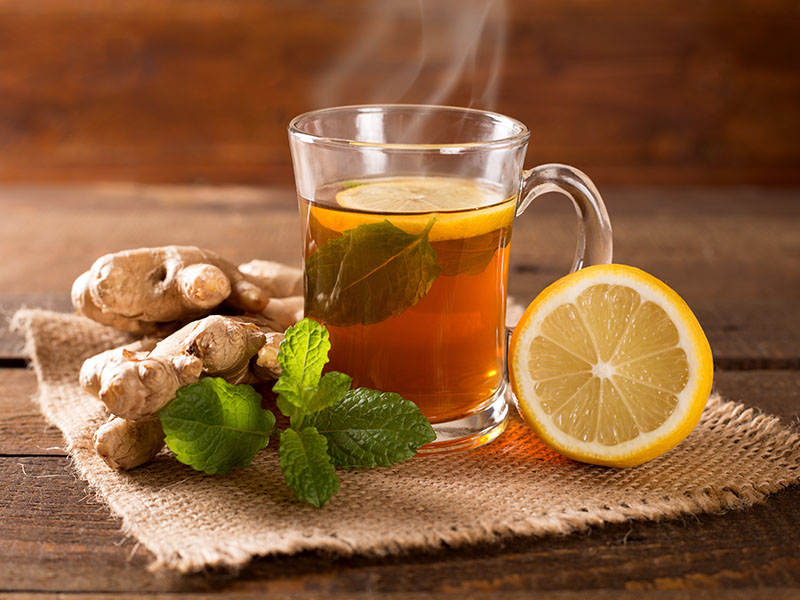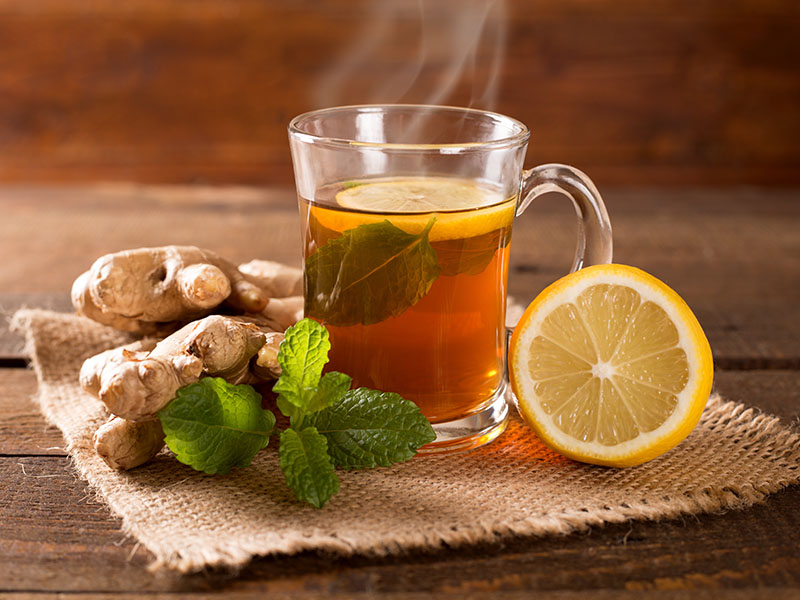 Perhaps ginger tea is not as famous as other tea types, but it is a common drink you may find in most cafes and street vendors. A cup of ginger tea usually contains a tea bag, some slices of ginger, and sugar.
Ginger tea with honey is also a popular variant you should try. In many places, they make ginger tea healthier and taste even better by adding goji berry, licorice, or lime into it.
Ginger tea is beneficial in some ways. A cup of ginger tea is perfect when shivering in cold weather. It can help you sober up and accelerate your recovery from the cold. Many people who suffer from motion sickness also prefer drinking ginger tea before departure.
Where to buy: Mostly in coffee shops in Vietnam.
5 Astonishing Vietnamese Alcoholic Drinks
Since the alcohol consumption in Vietnam is quite high, there are many types of beer and liquor to satisfy their need. Alcoholic beverages are an indispensable part of Vietnamese parties and ceremonies. Let's discover which types of alcohol Vietnamese love to drink.
14. Bia Hơi (Draft Beer)
Alcoholic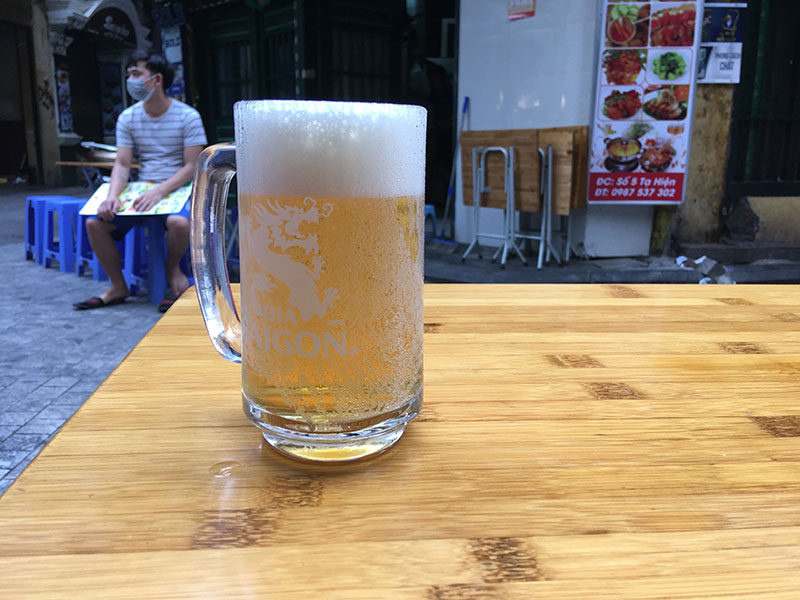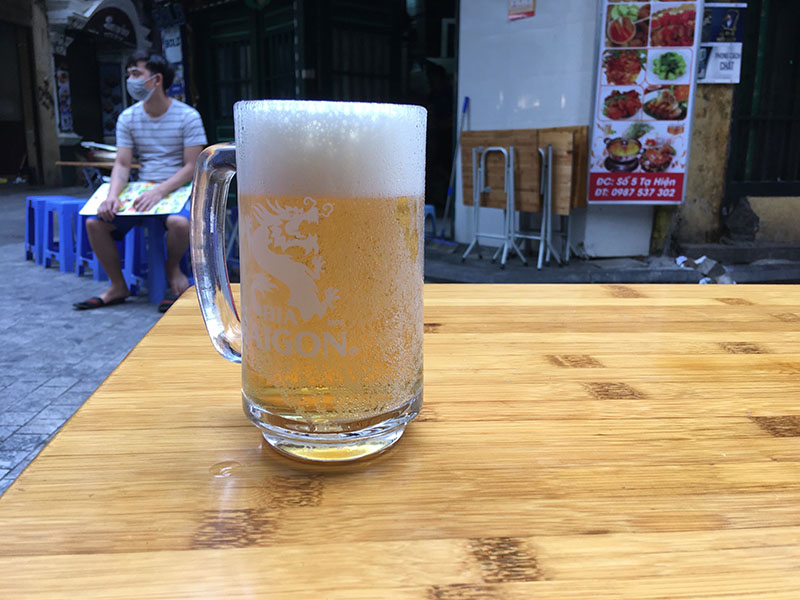 The French brought beer to Vietnam at the end of the 19th century. Since then, beer has become a popular drink in Vietnam and appeared at most parties and gatherings. Draft beer or draught beer is one of the most popular beer types in Vietnam.
People store draft beer in a cask or keg instead of a can or bottle and keep it cold. In Vietnam, they usually serve draft beer in big glasses, which costs around 0.5$ each.
The main reason why Vietnamese people prefer draft beer is that it usually has lower alcohol content than bottled beer and tastes a bit better.
The locals in Hanoi love gathering and having draft beer with some savory dishes after a working day. You can find draft beer (Bia Hơi) at roadside vendors or even restaurants.
Where to buy: Street vendors, pubs, or small bars.
This is an ideal place for draft beer enthusiasts.
15. Bia Chai Và Bia Lon (Canned and Bottled Beer)
Alcoholic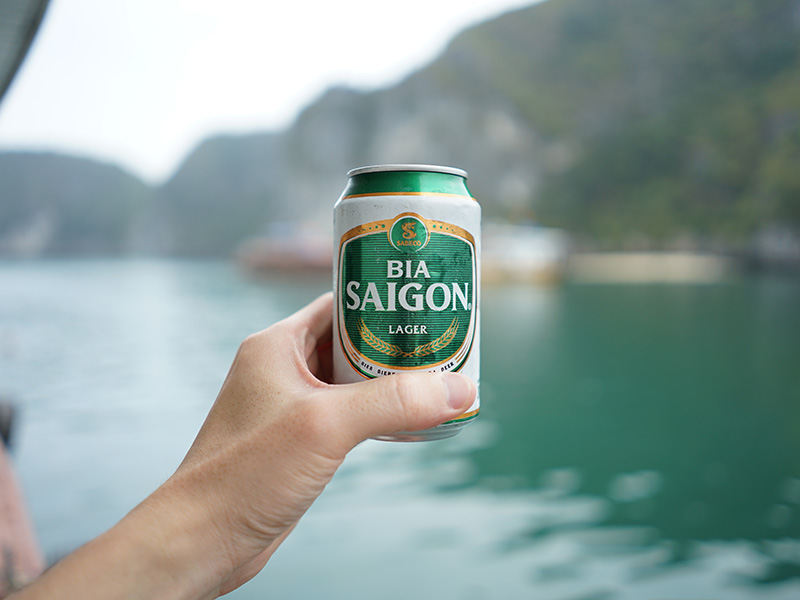 Apart from draft beer, canned and bottled beer are also popular types of drinks in Vietnam. In most Vietnamese sit-down restaurants, you will see the locals order canned and bottled beer a lot. These beers are rarely absent in any gatherings of the Vietnamese.
Though bottled and canned beer taste better when served cold, you can keep them at room temperature. So local pubs and restaurants may prefer them because of the easy storage.
There are many famous bottled and canned beer brands in Vietnam, such as Saigon beer, Heineken beer, Hanoi beer, and Huda beer. Their alcohol contents vary depending on type and volume.
Where to buy: Mainly accessible in street vendors, restaurants, and food stalls.
16. Rượu Đế (Vietnamese Traditional Rice Alcohol)
Alcoholic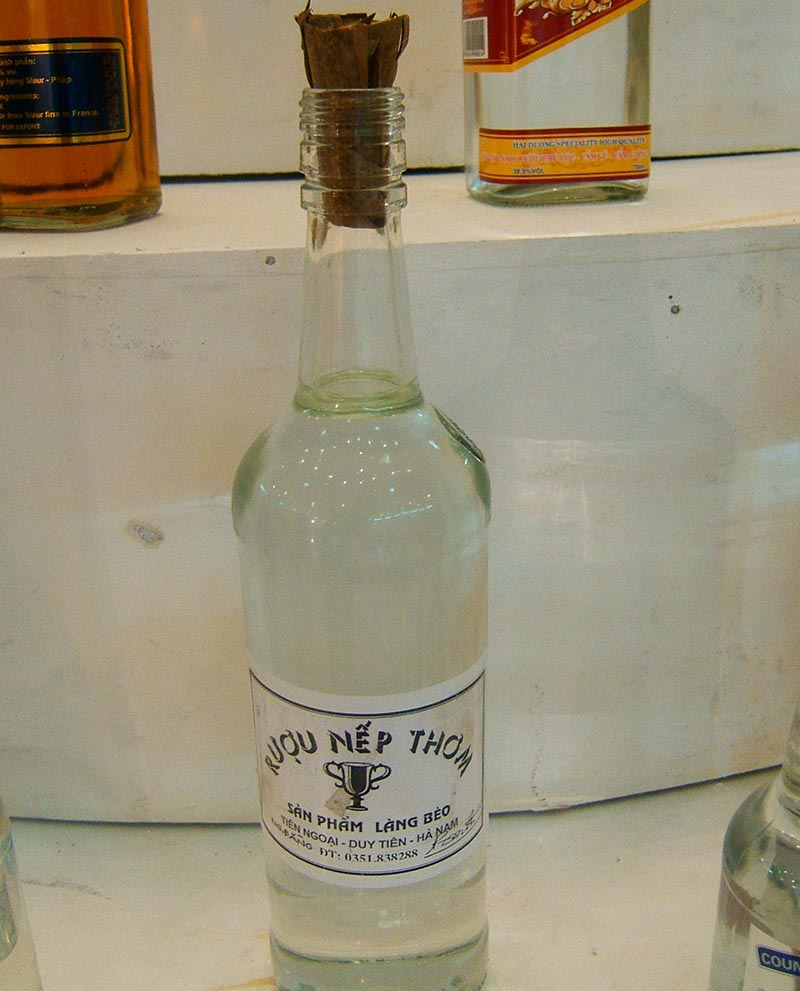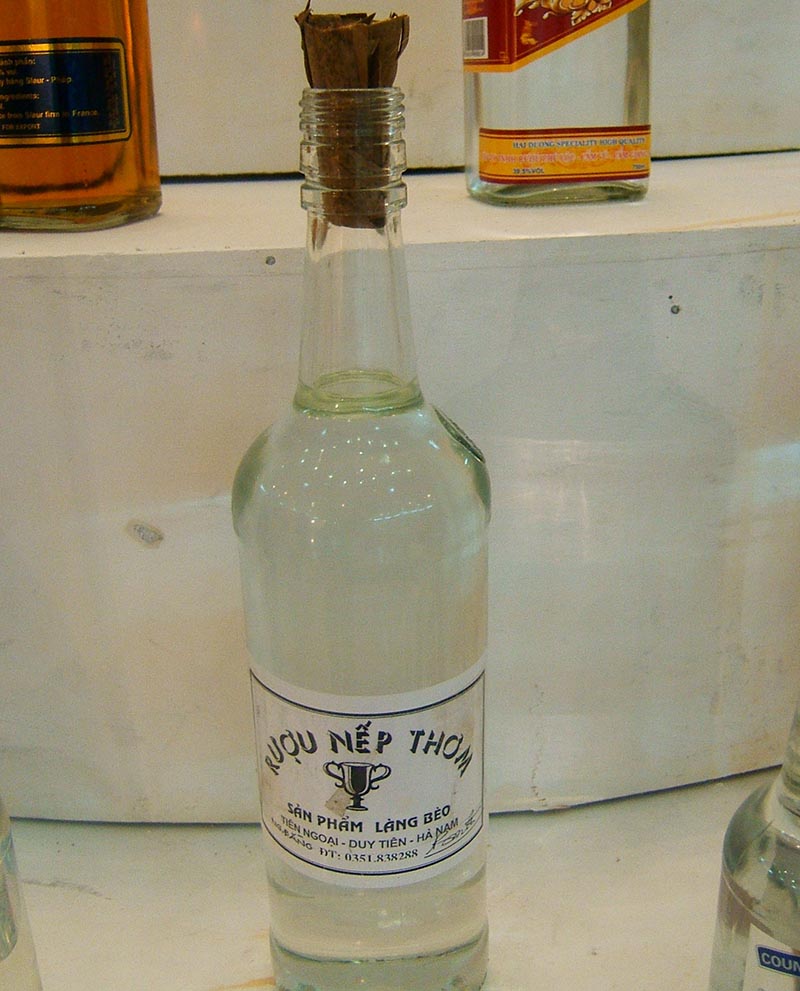 Another famous alcoholic drink in Vietnam is Rượu Đế, also called Rượu Quốc Lủi in the North. It is more popular in the Mekong Delta in Southern Vietnam as a beverage or seasoning for foods.
Rượu Đế is traditional alcohol made of rice, either glutinous or non-glutinous. Though Vietnamese people do not consume it as much as beer, they still consider it a good choice for an alcoholic drink.
Many people find Rượu Đế fragrant, sweet, and spicy. They also prefer it for its high purity. Though its alcohol by volume is around 40 percent, higher than beer, many say it does not cause headaches.
Where to buy: You can find it mostly in the Mekong Delta and liquor stores or supermarkets in Vietnam.
17. Rượu Nếp (Vietnamese Glutinous Rice Wine)
Alcoholic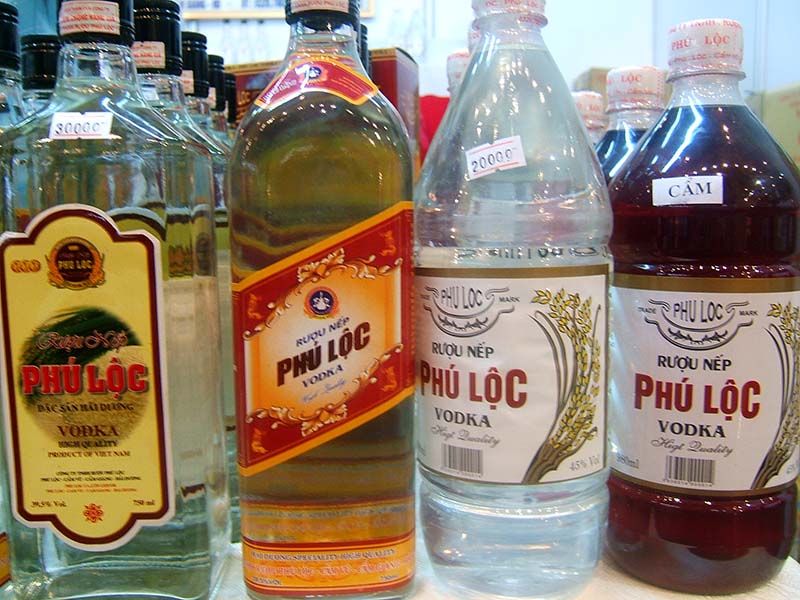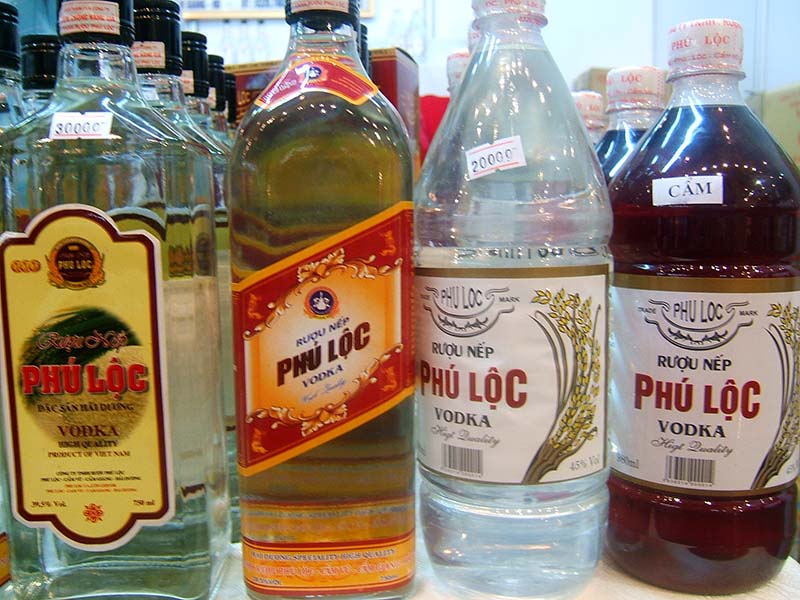 Rượu Nếp, also called Rượu Nếp Bắc, is traditional alcohol in Northern Vietnam. The local people ferment glutinous rice and steam it in a banana leaf. It then goes through distillation to become liquor.
Most people love Rượu Nếp because of its fragrance of glutinous rice. The locals can make Rượu Nếp from several types of glutinous rice, but the best is Nếp Quýt Đạ Tẻh in Lâm Đồng – a province in the Central Highlands.
Its alcohol content is quite high, from 35 to 45 percent. Though it is a signature food in Northern Vietnam, you can also find it in Ho Chi Minh City.
Where to buy: You can find it in liquor stores or supermarkets in Vietnam.
18. Rượu Cần (Vietnamese Stem Liquor)
Alcoholic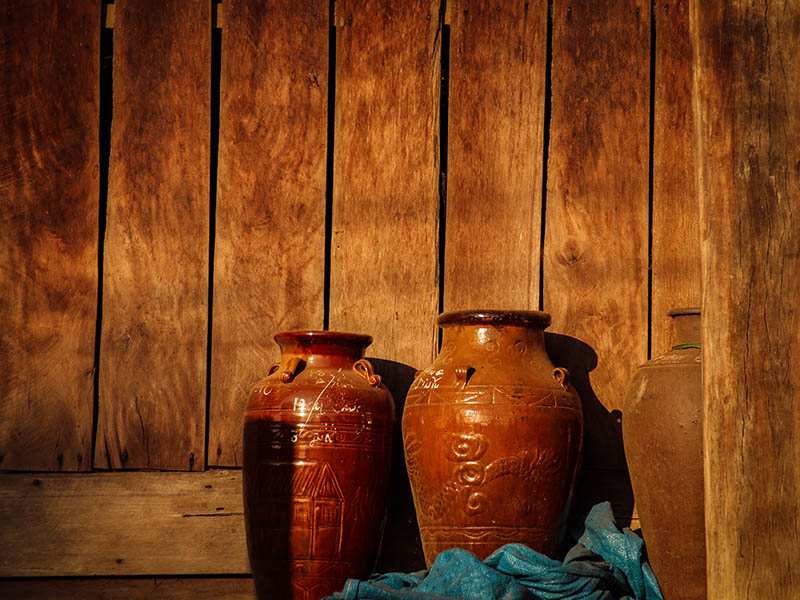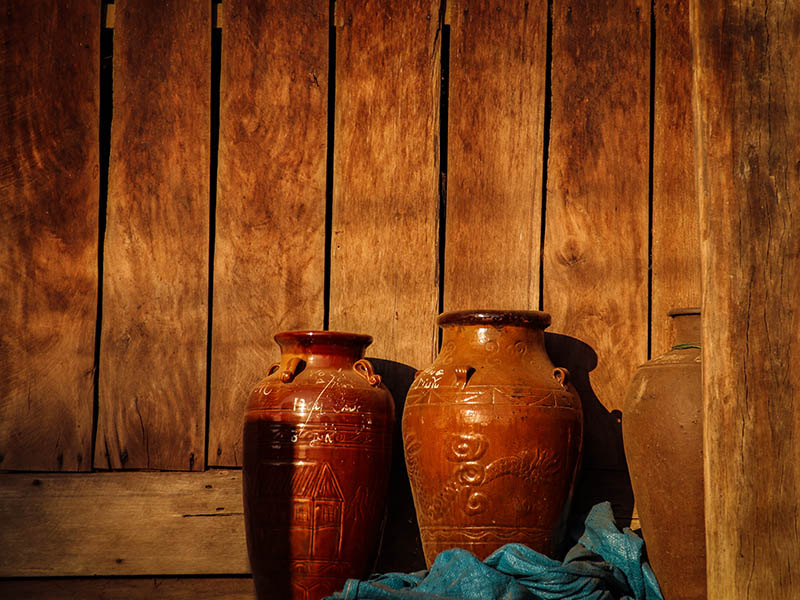 Rượu Cần is an alcoholic specialty of some ethnic minorities in Vietnam, mostly in the Central Highlands and Northwest. The locals usually ferment glutinous rice with some herbs in an earthenware jug.
Rượu Cần has a special way to enjoy. The Vietnamese drink it through a long cane straw put into the jug. Two or more people drink in the same jug through different straws.
Normally, the local people drink Rượu Cần on special occasions such as weddings, harvest feasts, and festivals. If you visit Vietnam, do not miss a chance to experience this astonishing culture of Vietnamese ethnic minorities.
Where to buy: Liquor stores, mainly in Central Highlands and Northwest.
6 Other Healthy/Non-Alcoholic Drinks You Should Not Miss in Vietnam
Now let's move to the healthy and tasty beverages you should look for in Vietnam. Being a tropical country, Vietnam has a wide range of vegetables and fruits. As a result, you may find many fruity and healthy drinks in this country.
19. Nước Mía (Sugarcane Juice)
Non-alcoholic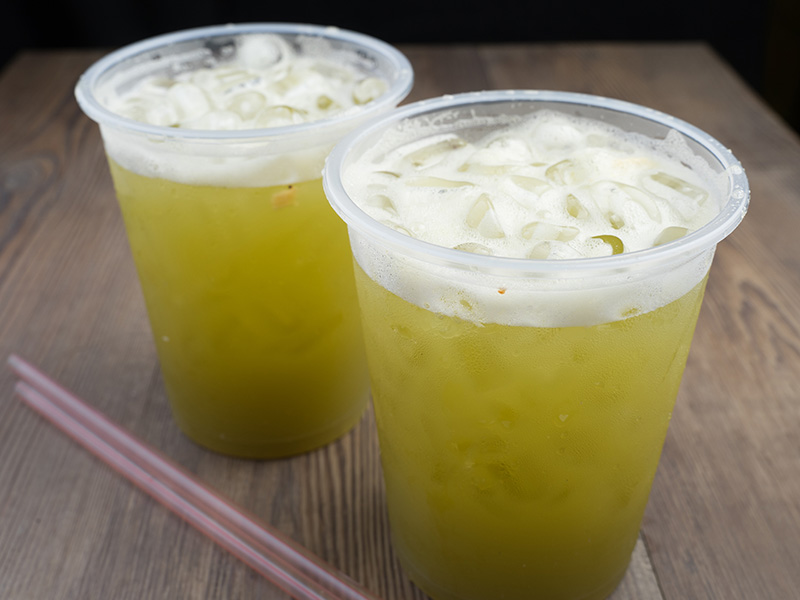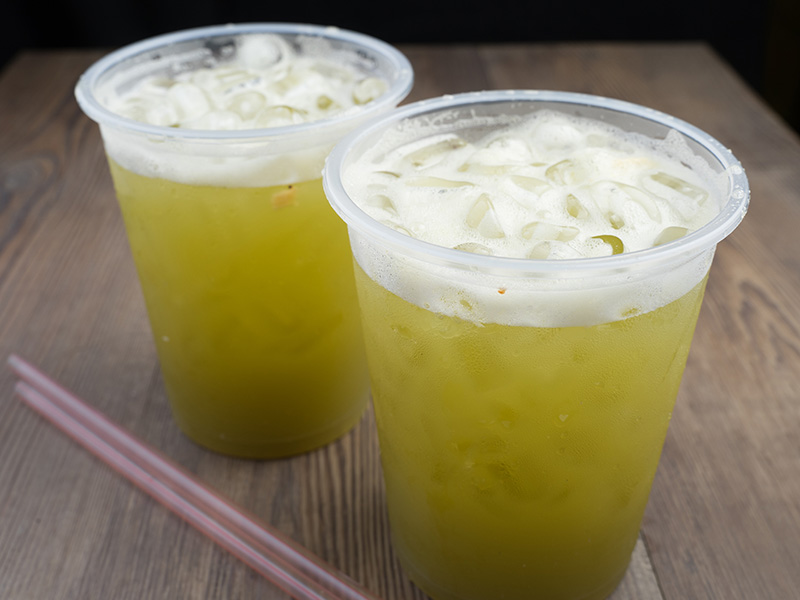 Sugarcane is a tropical plant growing in Southeast Asian countries, including Vietnam. In addition to manufacturing sugar, people also create a wonderful and refreshing beverage from Sugarcane. Sugarcane juice is a favored drink of many people.
You can see the street vendors using sugarcane machines to squeeze the juice from sugarcane sticks. The customers can enjoy a glass of iced sugarcane juice from the vendors or take it home in a disposable plastic cup or bag.
The locals usually squeeze kumquat into the juice to create a better taste and fragrance. There is also sugarcane juice with durian – an astonishing variant of this juice. If you are a fan of durian, you should not miss it.
Where to buy: You can find it in street vendors.
Here is a review of a visitor drinking sugarcane juice for the first time.
20. Nước Dừa (Coconut Water)
Non-alcoholic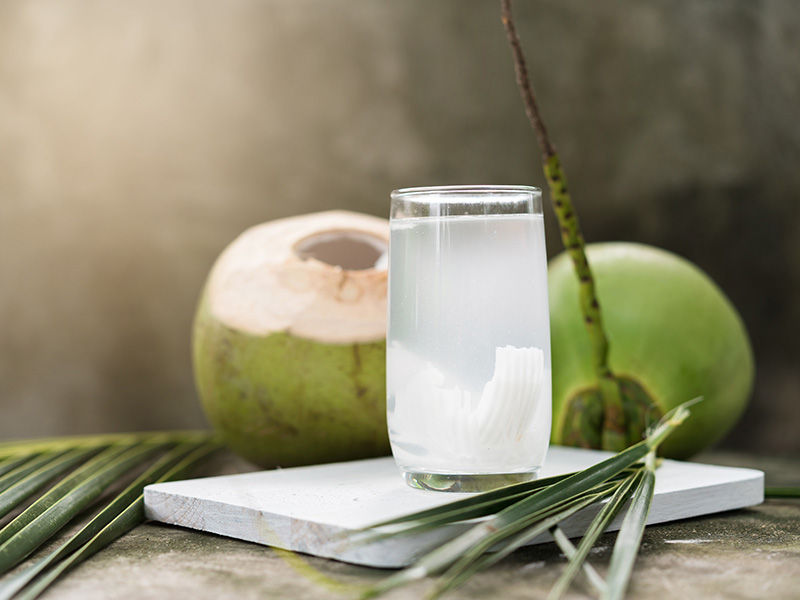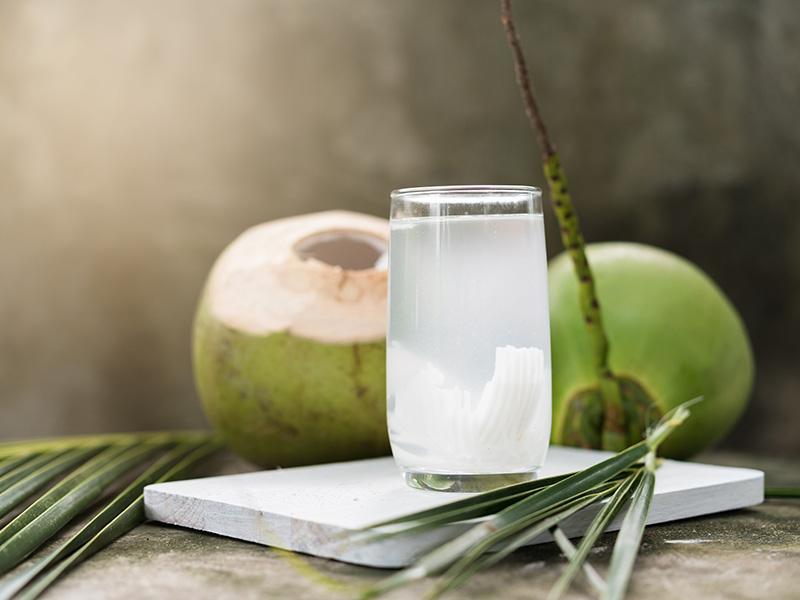 Coconut is an amazingly versatile tropical fruit in Vietnam. People use coconut to make coconut oil, eat its white flesh, and enjoy coconut water. Coconut water is the liquid inside the hard thick rind and the edible white flesh.
It is one of the most popular beverages in Vietnam. When strolling Vietnamese streets, especially in the summer, you will see many roadside vendors selling coconuts. Though chopping the coconut rind is not easy, the vendors do it fast and skillfully with a big knife.
Normally they will pour all coconut water and scraped flesh into a plastic bag for you. In other places or even restaurants, they may serve the whole coconut with a hole on it so that you can enjoy the water through a straw.
Where to buy: Restaurants, food stalls, and street vendors.
Non-alcoholic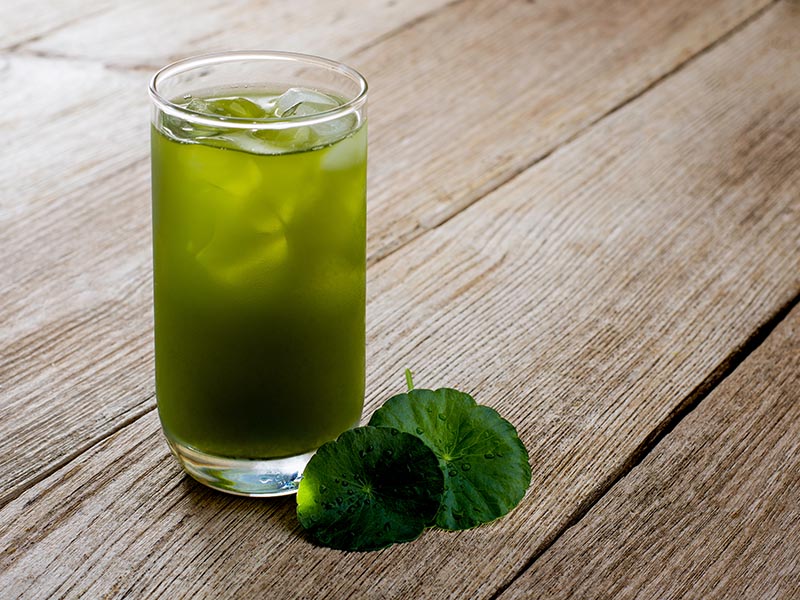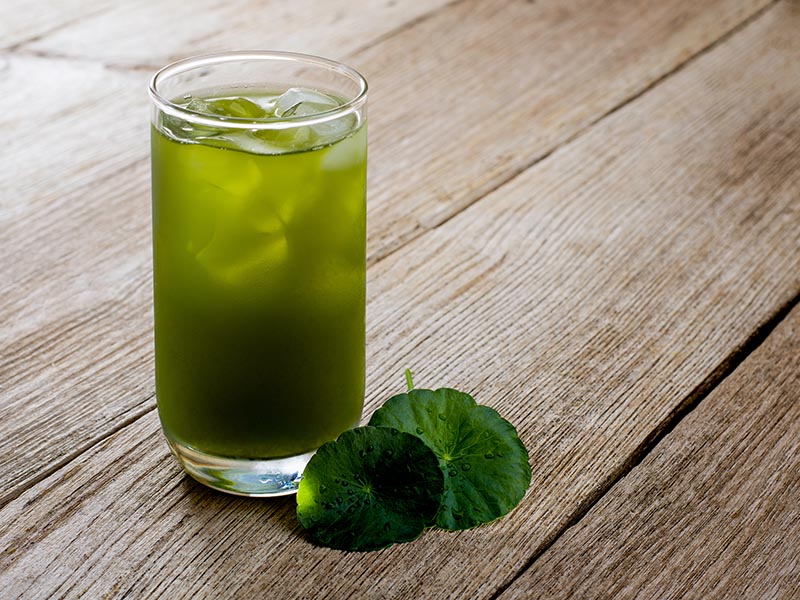 Asiatic pennywort, also called Centella Asiatica, is a common culinary vegetable in Vietnam. People use it as an ingredient in some dishes. However, one of the best results from this plant is the pennywort juice.
First, grind the pennywort leaves with water and filter out its grounds. Next, add some sugar, and you have a glass of healthy classic pennywort juice. It tastes mild and somewhat similar to asparagus. You will also find many more variations of this juice.
They add some more factors into the juice to make it taste much better. Some popular extra factors are mung beans, coconut milk, and chia seeds. Pennywort juice is a healthy drink since it is a good source of vitamins and minerals such as vitamin C, B, calcium, and zinc.
Where to buy: Mostly in cafes across Vietnam.
22. Nước Cam / Cam Vắt (Orange Juice)
Non-alcoholic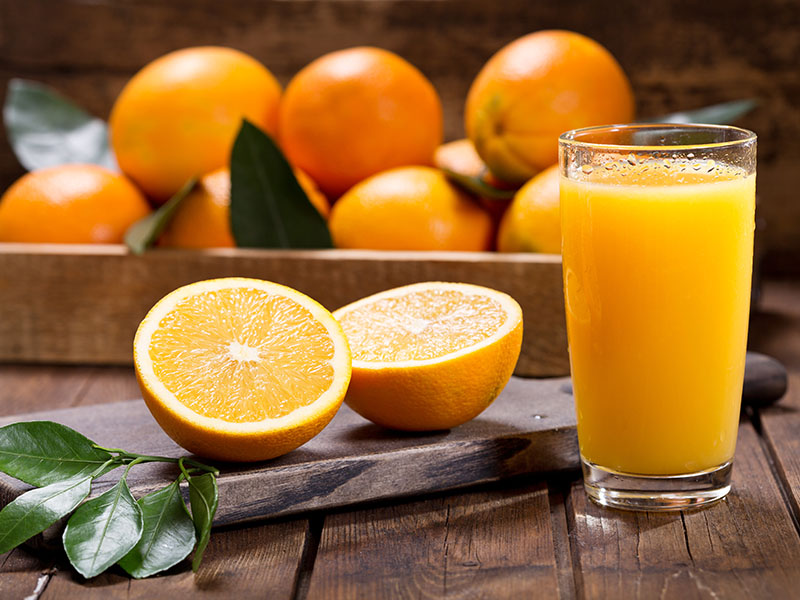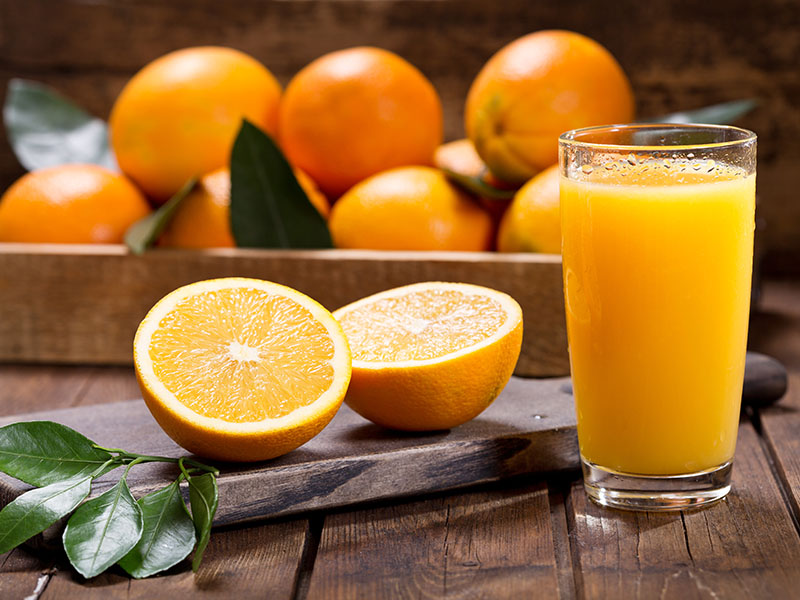 The next one on this list is orange juice. It is a common drink in most Vietnamese restaurants, coffee shops, and street vendors. The orange juice is a mixture of squeezed orange pulps, water, and sugar.
Vietnamese people love this drink for two main reasons. First, it is a tasty and tangy drink to quench the thirst. Moreover, it provides a good amount of vitamin C. Thus, most Vietnamese mothers usually make orange juice for their kids when they are sick.
You may find some old ladies selling orange juice at roadside fruit stands. They squeeze the oranges and make fresh juice for you. However, if you need to watch your sugar, do not forget to ask them for less or no sugar in advance.
Where to buy: Any cafes, restaurants, and street vendors in Vietnam.
Non-alcoholic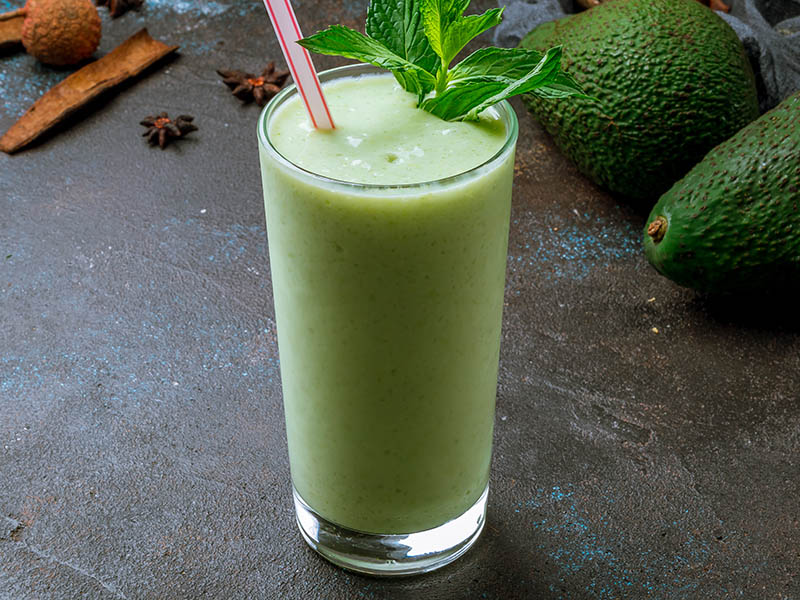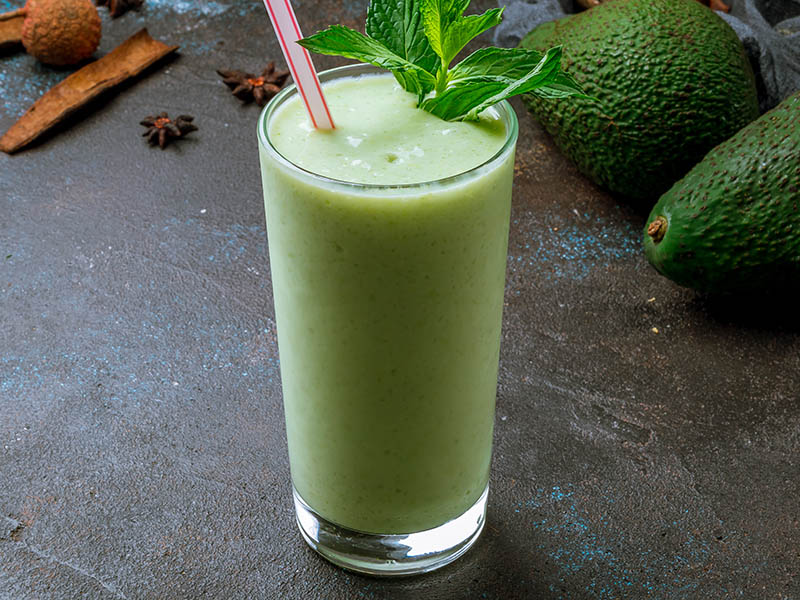 Thanks to the wide range of tropical fruits, the Vietnamese turn them into many types of delicious and healthy fruit smoothies. They are available on the menus of most restaurants or cafes in Vietnam.
The locals can use one kind of fruit or combine several types together to make smoothies. Some typical types of smoothies are avocado smoothies, custard apple smoothies, watermelon smoothies, and orange and lime smoothies.
They normally add ice cubes, sugar, or sweetened condensed milk to make it sweeter and taste better. If you are not a fan of sweet food, you can ask them to reduce the sugar. Fruit smoothies are a healthy and tasty treat you should not miss.
Where to buy: You can find them in cafes, restaurants, and street vendors.
Non-alcoholic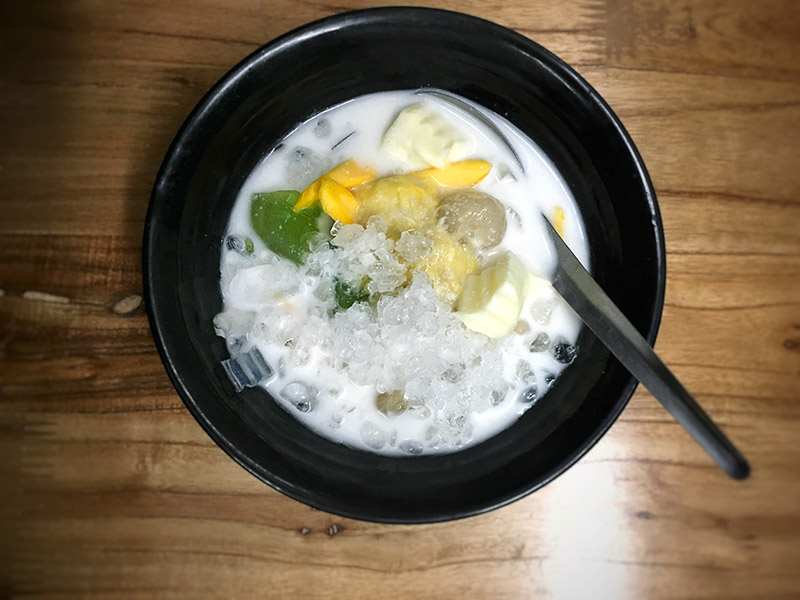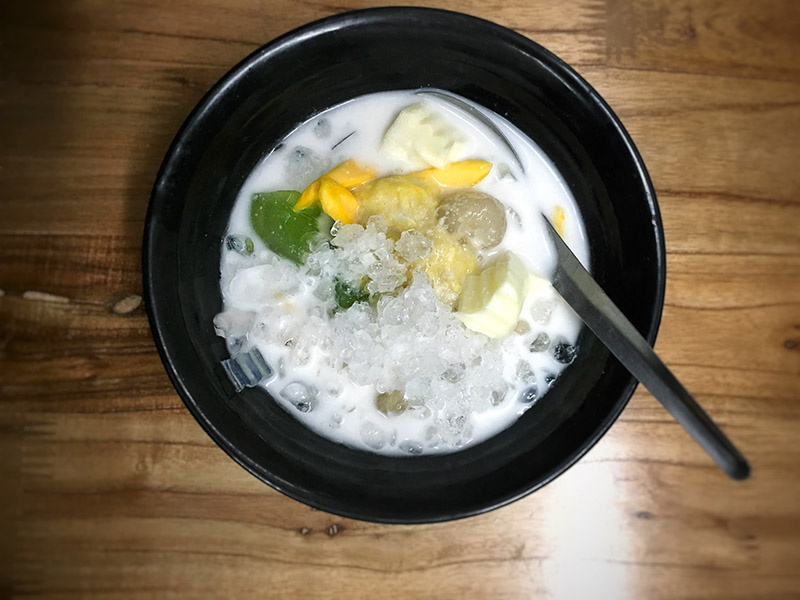 The last thing I want to introduce to you is Chè, one of the most famous desserts in Vietnam. Chè is an indigenous dish to China but also widespread in other Asian countries, including Vietnam. Since it is not completely liquid, people also consider it a pudding.
As Chinese and Vietnamese cuisine resembles in some ways, Chinese and Vietnamese sweet soups also have some similarities. They contain sweet soup, and sugar is a key ingredient in both.
The Vietnamese usually use beans, rice, or fruits to make Chè, so it is diverse with many variations from the North to the South. Some iconic ones are Chè Thái (durian-based Chè), Chè Sương Sáo (glass jelly), and Chè Đậu Xanh (mung beans sweet gruel).
Where to buy: Mainly in street vendors and markets.
There are many different kinds of sweet soups to enjoy in Vietnam.
Some Typical Vietnamese Beverage Recipes
Since Vietnamese drinks are real treats for everyday meals, I would love to introduce to you some tasty recipes from Vietnam to make at home. Let's start with Nước Rau Má Đậu Xanh (pennywort juice with mung beans).
Pennywort Juice With Mung Beans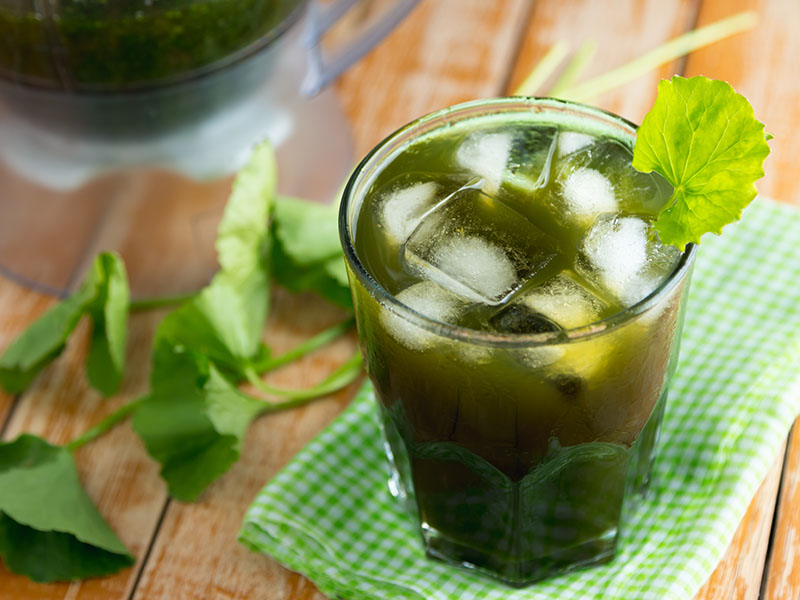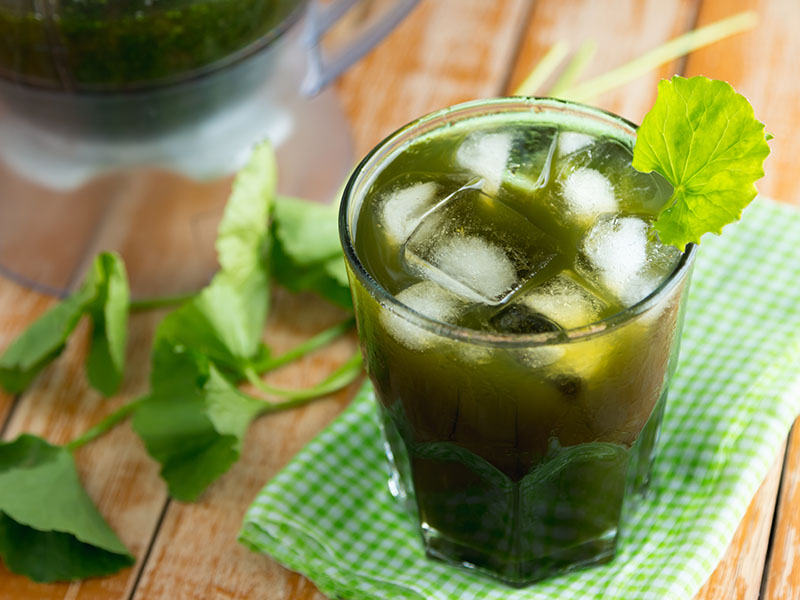 Pennywort juice is a healthy drink with many health benefits. It can be a perfect choice for dessert for you and your family. Here is the recipe to make penny juice with mung beans.
Ingredients: Pennywort, mung beans without skin, sugar, salt, water.
Step 1: Wash the pennywort, then soak it in diluted salt water for 15 minutes. Rinse it with water and dry.
Step 2: Wash the mung beans and soak them in warm water for 2 hours.
Step 3: Put the mung beans into a pot, then add a pinch of salt and some water. Cook the mixture for 10 to 15 minutes until the beans are cooked. Take out and mash them.
Step 4: Put the pennywort, a tablespoon of sugar, and 1 ¼ cups of water into a blender and blend them well.
Step 5: Put the mixture through a strainer to remove the solid left.
Step 6: Put the pennywort juice and the mashed mung beans into the blender and blend them well.
Step 7: Pour into a glass and add some ice.
Vietnamese Iced Milk Coffee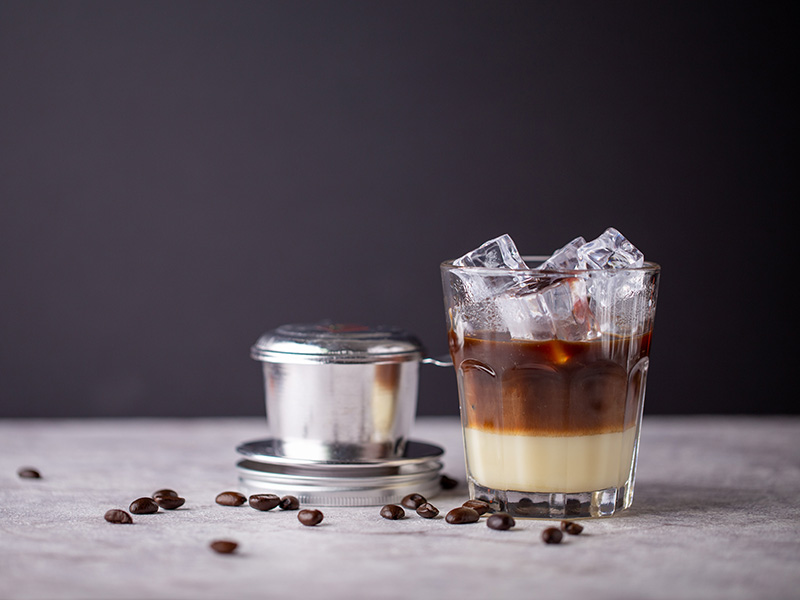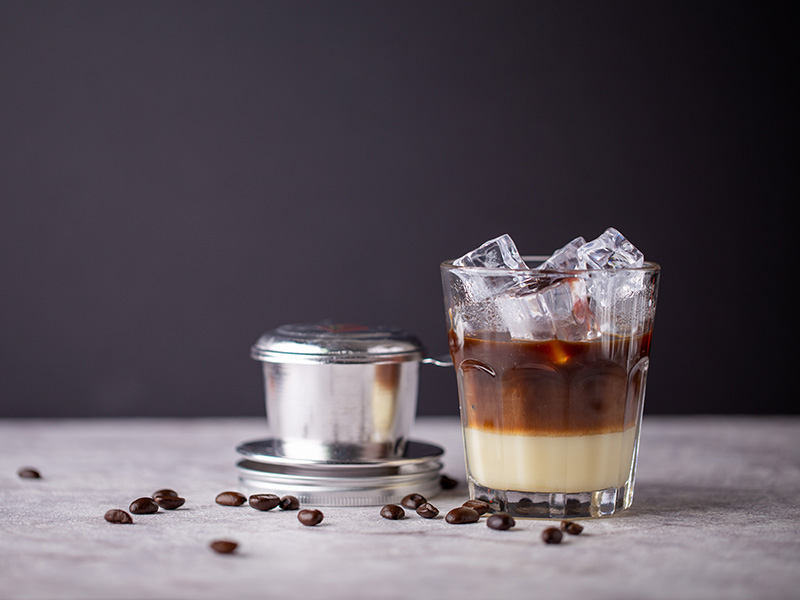 Vietnamese iced milk coffee is the best wake-up drink in the morning. With its amazing fragrance and addictive taste, why don't you try making yourself a cup of this coffee before heading to work?
Ingredients: Coffee powder, sweetened condensed milk, boiling water, Vietnamese coffee filter (Phin cà phê), and ice.
Step 1: Rinse the filter and cup with hot water.
Step 2: Pour the sweetened condensed milk into the mug.
Step 3: Put the coffee powder into the chamber of the filter.
Step 4: Use the perforated insert to press the powder.
Step 5: Place the filter on your mug
Step 6: Pour a bit of hot water (around 199℉ – 203℉) on the surface of the insert and close the lid. This helps the layers of coffee absorb water evenly.
Step 7: After 1 to 2 minutes, pour hot water until the filter is almost full and close the lid.
Step 8: Wait 3 to 5 minutes to let the coffee drip slowly into the mug below. After finishing, remove the filter, stir the coffee with milk, and add some ice.
Here is a simple guide to making authentic Vietnamese iced milk coffee.
Kumquat Tea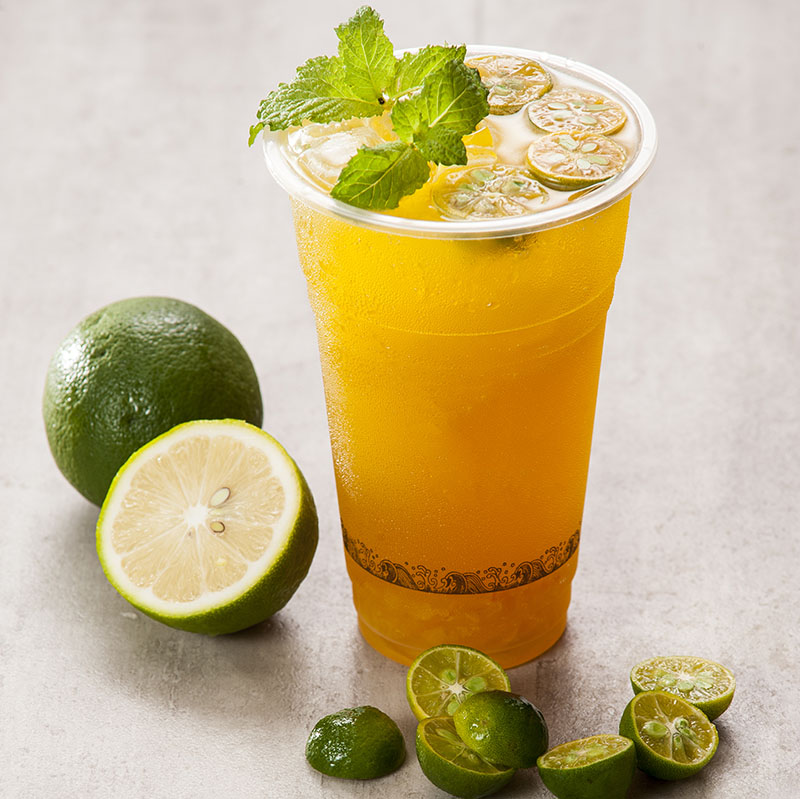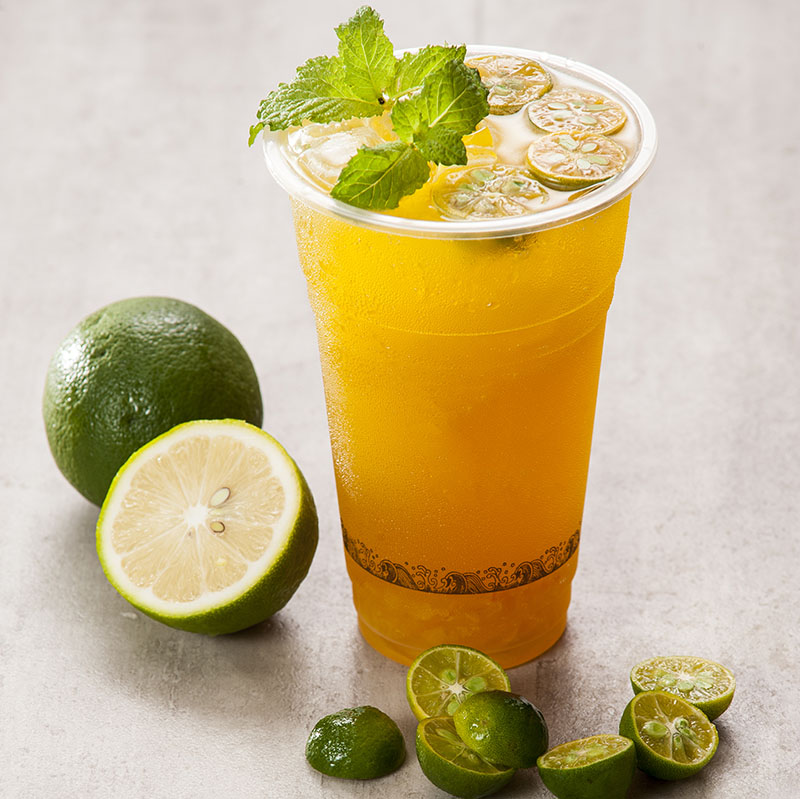 Now, let's move to a Vietnamese tea-based drink. Iced kumquat tea is a great option to enjoy with family and friends.
Ingredients: Vietnamese dried green tea, kumquat, brown sugar, water.
Step 1: Boil 71 oz water. Add dried tea when the water boils. Close the pot and reduce the heat. Keep the tea boiling for 2 minutes.
Step 2: Turn off the heat and keep the tea in the closed pot for 10 to 15 minutes.
Step 3: Open the pot. Use a strainer to remove the solid tea.
Step 4: Dissolve 0.9 lbs sugar in the tea, and close the pot to keep its fragrance.
Step 5: Wash the kumquats well, then soak them in salt water for 10 minutes.
Step 6: For every 10 oz tea, use about 3 medium-sized kumquats. Slice each kumquat a thin slice. Squeeze the rest into the tea and stir well. Remove the kumquat seeds.
Step 7: Add kumquat slices and ice to the tea.
Do Not Miss A Chance To Taste Amazing Vietnamese Drinks
What is your favorite Vietnamese drink among these options? I guess it is not easy to pick just one. All of them have their special tastes and are worth giving a try.
Most of them are not difficult to make at home. So if you want to give your friends or family a treat, why don't you show off your talent and make these tasty beverages.
I hope now you know some of the best Vietnamese drinks. If you have tried and known any other types, let me and other readers know via the comment section. And if you find this article useful, I suggest you share it with your friends. Thank you, and enjoy your drink!