The easy summer side dishes will elevate the value and quality of your main dishes at parties on hot days. Their deliciousness comes from the refreshing and light taste that can win your diners' hearts in no time. It's time to make your meal better by preparing these treats right now.
To successfully prepare these simple recipes, you must focus on reading this article to gain all the necessary steps and tricks. I hope you can have enjoyable moments with your loved ones in the summertime with these excellent dishes.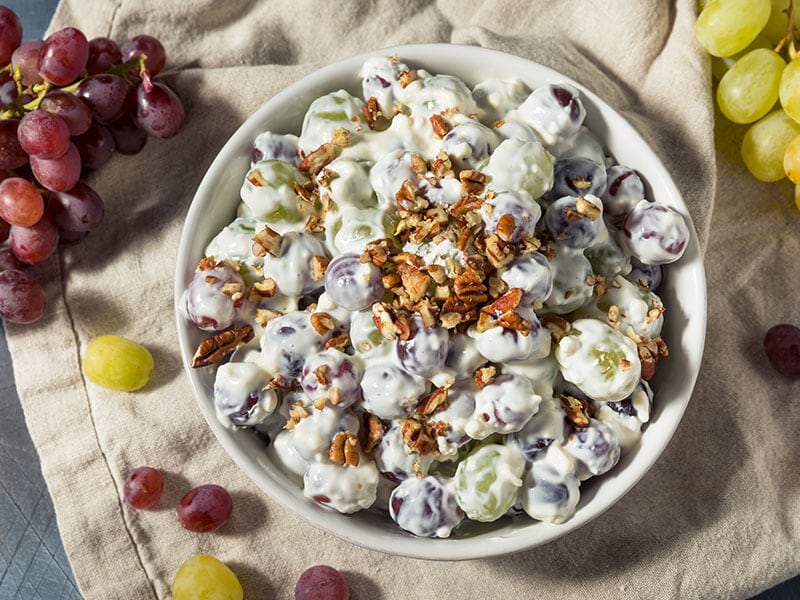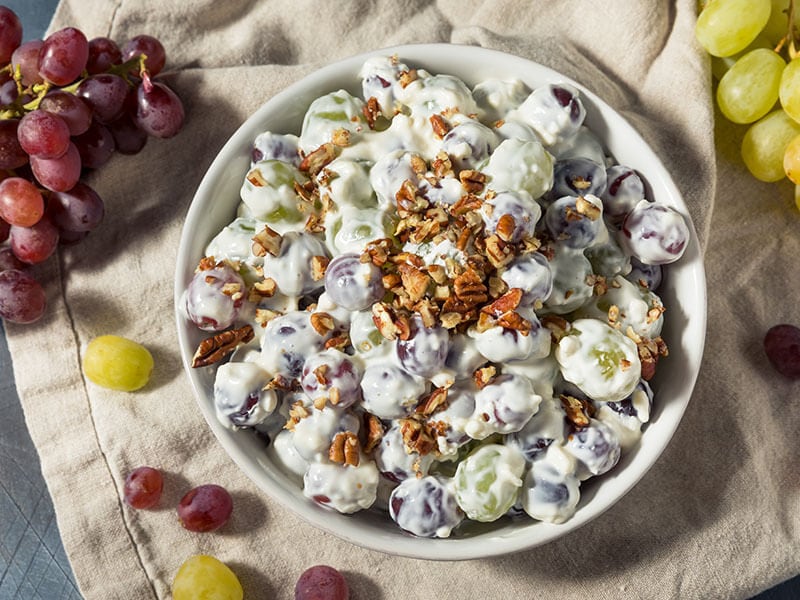 Excellent Accompaniments For Your Main Dishes At Summer Gatherings
Are you looking for excellent summer accompaniments for your next parties? This section will give you many valuable and yummy options. Therefore, let's utilize it to get the perfect meal.
Total time: About 45 minutes
When it comes to Southern accompaniments, cornbread is a brilliant partner with chicken tenders in your next meal. The creamy, soft, flavorful, and fluffy cornbread will melt in your mouth when you take a bite. Another feature that makes me love it is the golden brown crust.
Milk is an essential ingredient in this fantastic recipe, but you can use mayo instead of this element to add a fatty taste to the food. To make it tastier, it's good to add bacon, green onions, or sausage to the dish. Serve this bread with stews and soups on the dining table.
Get into the kitchen to make cornbread for your meal right now.
Total time: About 35 minutes
You can hardly resist the creamy, rich, and cheesy taste of the classic mac and cheese. It is the favorite choice for adults and children for summer and holidays. Everyone will combine it with Christmas ham, Thanksgiving turkey, pork chops, and fried chicken.
The cheese list for this delicacy is diverse. Velveeta cheese and cheddar cheese are the 2 most used types for a sharp flavor. In addition, you can use Pepper Jack, Gouda, Swiss, or mozzarella cheese for the well-known recipe.
To elevate the value of this dish, feel free to add bacon, veggies, or seasonings like paprika, onion powder, and cayenne pepper to the baking dish. You should not boil the pasta too soft as it continues to cook during baking.
Total time: About 10 minutes
There are so many incredible ideas that you can use to make your gatherings better, and making marinated tomatoes is an intelligent and reasonable decision. The freshness of this fruit will give you a pleasant mouthfeel.
When enjoying this fantastic treat, you can find the citrus touch from lemon juice. To enhance its taste, you need a little salty taste from salt and the aroma of grated garlic, herbs, and olive oil. They will blend perfectly with tomatoes' gentle sweet and tangy flavor.
People utilize this incredible treat in many different ways. At summer parties, you are likely to find it as a well-liked side served with shrimp dishes, chicken delicacies, cheesy delicacies, veggie-packed salads, and more.
Total time: About 18 minutes
You have no idea how to prepare zucchini, right? Why don't you try to change your taste with a vegan-friendly option in the form of grilled zucchini? This incredible dish will help you save money and time effectively, but its quality can satisfy your guests' requirements for a delectable treat.
When consuming this dish, you can fully experience the citrus flavor, spiciness, and charming aroma of lemon juice, pepper, and garlic powder. Like other grilled recipes, this food still has the characteristic smoky flavor.
This yummy recipe will become more appealing and eye-catching with crushed red pepper flakes and chopped parsley on top. In particular, remember not to season the zucchini beforehand since this veggie will release plenty of water if exposed to salt.
Check the proper ways to prepare grilled zucchini immediately.
Total time: About 35 minutes
Preparing a grilled creamed corn recipe during the sweet corn season is fantastic for entertaining your family members on special occasions. This yummy food has outstanding creaminess, light sweetness, and a hint of smokiness that you shouldn't skip.
In the first step, you need to cook fresh corn by grilling it for about 8 to 10 minutes to create the smoky touch for this delicious veggie. After taking the kernels out of the cob, blend them with a mixture of dairy ingredients in a hot cast-iron skillet.
Do not forget to partly puree the corn kernels with a butter knife to release the pulpy corn milk. Adding this liquid to the recipe is the perfect way to enhance the creamy flavor of the dish.
Note, you should grill your sweet corn on high heat and ensure not to overcook the veggie. Before you flavor the corn with melted butter, reduce the heat to avoid burning. Remember to add cooked bacon, chopped fresh herbs, or garlic to increase the dish's flavor.
Total time: About 15 minutes
Making a salad is the best way for featuring watermelon in cooking to bring unbeatable freshness. You can encounter it in delectable desserts or accompaniments. Needless to say, this refreshing salad made from watermelon can effectively help you forget summer's heat.
I also love the beautiful appearance of this salad with the red shade of watermelon and green hue of herbs. Mint, dill, basil, or oregano are the suitable herbs you can add to beautify the salad and diversify the flavor.
Total time: About 22 minutes
Are you at a loss about what to pair with stir-fries or curries? I think you should pair them with an easy-to-make rice accompaniment that combines coconut with rice. This side dish is pretty simple when you only must mix coconut milk, rice, herbs, and spices in a pot.
If you are hungry and need to add energy to the body, a coconut rice bowl will meet your desires. In terms of choosing rice, white and brown rice positively affect this dish, but you will more clearly feel the robust coconut flavor when making this recipe with white rice.
Total time: About 8 minutes
Romaine lettuce is a familiar ingredient in many excellent dishes, one of which is the grilled caesar salad recipe. The light and reinvigorating flavor of this salad is the best choice for your summer gatherings. Lovers of grilled foods should not miss this option.
When grilling romaine lettuce, I often add a bit of olive oil, pepper, and salt to season this veggie. In particular, this salad cannot have the full flavor without bacon, parmesan cheese, and Caesar dressing.
Explore how to make grilled caesar salad in this instruction.
Total time: About 30 minutes
It is a pity to skip the vegan antipasto potato salad at your summer BBQ party. This delicious salad's tangy and creamy flavor is packed with fresh vegetables and peppers. They bring a beautiful look and breeze of freshness to any summer party.
A few words about antipasto: it is the first course of an Italian meal. Normally, olives, cheese, pepperoncini, and cured meat are the main components of antipasto, and the antipasto content depends on the region.
After chopping and gathering all veggies and potatoes, you will cook them in a boiling water pot until they become soft. Mix the creamy dressing with the veggies to finish this fantastic salad.
Total time: About 13 minutes
The striking red color of this yummy salad will accentuate your summer party. Not only that, its enticing flavor will steal your soul in no time. Another charm of the dish is that you can finish it quickly because of the simple process.
You'll have a great accompaniment by putting chopped veggies and cooked pasta into a jar. This food needs a spicy and cheesy touch from colorful peppers and parmesan cheese to make it more appealing.
Can you make it ahead of time? Absolutely yes! I recommend making it in the morning and serving it in the evening. This salad tastes fantastic when served both cold and at room temperature. It is good to eat with chicken, seafood, or pork dishes.
Total time: About 50 minutes
The combination of jalapeno poppers and sweet corn will create an immortal delicacy. This fantastic recipe has the fatty touch of cheddar cheese and cream cheese and tastes better with the presence of smoky bacon.
The heart of this dish belongs to the dense sauce, which is the perfect combination of butter, flour, and cheeses. For jalapeno selection, you can use both pickled and fresh jalapenos for this recipe.
Depending on your ability to eat spicy food, you can adjust the number of jalapenos appropriately. Before baking, you should add some breadcrumbs on top to increase the crispiness. Do not forget to add a bit of paprika for extra spiciness.
Total time: About 30 minutes
It is a shortcoming not to include rice pilaf in the collection of tasty side dishes for pork chops, chicken, and meatballs. This delicious food impresses you with its fresh, fluffy, and flavorful taste.
There are many ways to make your rice pilaf more delicious. Adding chopped peppers, carrots, nuts, and sauteed mushrooms is one of the most effective methods. Usually, I would use an instant pot to make tender rice.
If you have leftover rice pilaf in your kitchen, you can keep it in the fridge for about 4 to 5 days or freeze it for about 3 months. As always, reheat it on the stovetop or in the microwave first before digging in.
Total time: About 10 minutes
Greek salad or Village salad is a well-known classic recipe in Greece. This excellent treat comprises crunchy cucumber, red tomatoes, olive oil, and potent onions. I'll use feta cheese or other soft white cheeses to bring the full-flavored quality of this side dish.
Unlike other salads, I do not use lettuce or fresh leaves for this one. In addition, you should not mix the salad before enjoying it. Do not dice olives into small pieces but rather add the whole fruits to achieve the best results.
Nutritionwise, this incredible recipe is a rich source of fiber and antioxidants, thanks to the presence of onions, olive oil, and tomatoes. Your body will be loaded with vitamin C, A, and B2 when consuming this food.
Total time: About 1 hour 10 minutes
You will have an unforgettable summer vacation with your loved ones if you write these instructions to make grilled corn on the cob in your cookbook. This fresh and delicate recipe is a beautiful accompaniment for pulled pork and flank steak sandwiches.
Aside from the subtle sweetness, you can find the typical smoky flavor when trying this fantastic dish. This excellent side dish has a sweet and spicy taste with the presence of salt, black pepper, and smoked paprika. In addition, a bit of butter adds a charming aroma to the dish.
Typically, I'll wet the corn by soaking it in a water bath for about 25 to 30 minutes before cooking. Remember to pull back the husks apart before seasoning and grilling.
Total time: About 7 hours 5 minutes
If you want to enjoy a delectable and healthy soul food recipe, you should give the vegan baked beans a shot. This recipe is low in carbs, sugar, and dairy products. The rich and hearty taste can leave a profound impression on your mind.
You don't need too much effort to prepare this delicious dish due to the simple process and the support of a crockpot. After putting all the ingredients and spices in the slow cooker, you simply have to wait about 7 hours to consume the soft beans and thick sauce.
This yummy dish will promote value when you mix it with vegan hot dogs, bean burgers, BBQ tofu burgers, or chipotle pinto burgers.
It is straightforward to get tasty vegan baked beans with the directions.
Total time: About 20 minutes
Cauliflower and broccoli salad will bring a fresh twist to your gatherings. This classic salad is a well-combined fusion of savory and sweet tastes. This wonderful flavor prevents me from omitting it from the summer menu for picnics, potlucks, or holidays.
Its great taste comes from fresh veggies, cheese, crumbled bacon, spices, and mayonnaise. You can combine these components beforehand and serve the dish when the party starts the next day. Until then, please remember to keep it in the fridge.
This salad tastes better with dried cranberries and sunflower seeds. Suppose you run out of white vinegar, and it is acceptable to use red wine or apple cider vinegar to make salad dressing. Moreover, turkey bacon or fresh bacon are the best alternatives for cooked ones.
Total time: About 10 minutes
You will immerse yourself in the refreshing salad made from bacon, lettuce, tomatoes, pasta, and flavorful dressing. I usually prepare this treat to serve with fantastic main dishes to bring excellent experiences in the summertime.
Its eye-catching appearance comprises the green shade of lettuce, the red color of tomatoes, pale yellow pasta, and the white hue of dressing. Regarding the selection of tomatoes, grape and vine ones work well in this dish.
In case you have red or green onions on hand, feel free to add them to your dish. This recipe can become richer and more buttery with the addition of avocados and cheese, so let's add them to your liking. For storing, keep your leftover salad in the fridge for about 4 days for later use.
Total time: About 1 hour
I love consuming fresh potato salad with many delicious main courses at picnics, potlucks, or family gatherings in the summertime. This salad contains crispy bacon, creamy red potatoes, sharp cheddar cheese, and fragrant ranch dressing.
The first step is to season the red potatoes with oil, pepper, dill, and salt. Next, put them on a baking dish and cook for about 40 to 50 minutes. To make the salad more delicious, you must mix sour cream, mayonnaise, ranch, and spices to make the dressing after cooking bacon.
After gathering all the prepared parts, the salad will be nearly finished, but not quite yet. It can be ready to serve after going through about 3 to 8 hours in the refrigerator.
Save this tutorial if you would like to enjoy a yummy loaded potato salad.
Total time: About 2 hours 35 minutes (including 2 hours of refrigerating time)
Enjoy macaroni salad as a fantastic side for fried chicken? What a wonderful idea! The soft macaroni will have a creamy and rich flavor when mixed with white vinegar, mayo, yellow mustard, and spices. It will be more than flavorful enough to indulge your taste buds.
Important note: To reduce the taste of onions, you have to add them to a cool water bath, wait for about 5 minutes, and drain them carefully before adding them to the macaroni salad.
After cooking the pasta, it is essential to shock it in cold water to remove the excess starch. Refrigerating the macaroni salad plays a vital role in the success of this treat, so do not forget to keep it in this device for about 2 hours before eating it.
Total time: About 10 minutes
After enjoying the cool and creamy cucumber salad, you will forget the heat of summer. Furthermore, it becomes more delectable and richer with the presence of mayo, dill, and sour cream. It always appears as a yummy side dish on the holidays' dining table.
The sliced cucumbers look gorgeous in the white creamy sauce coat. When you bite this delicious salad, the slight crispiness of cucumber will blend with the creaminess of the beautiful dressing.
To have an appealing cucumber salad, you must fill the big bowl with mayonnaise, sour cream, vinegar, and dill to create the creamy blend. Put the sliced cucumbers in the mix and stir them.
This salad is best to serve cold, so please keep it in the fridge for a few hours before your summer meal starts.
Total time: About 25 minutes
Corn salad, or Esquite, is a typical Mexican side treat that appears across the country at street food stalls. It fascinates diners with the creamy, tangy, and spicy flavor, plus the delicate sweetness of corn kernels.
It is acceptable to use any type of corn for this recipe. Depending on your preferences, you can choose to serve it cold or warm at summer BBQs or picnics. Feel free to add paprika, coriander, and cumin to make it spicier.
The dish will become more buttery and colorful after adding avocado to this salad recipe. You can eat this dish with corn chips, a captivating combo known as Fiesta corn salad. Also, flank steak tacos, baked chicken breasts, and tacos are other great companions with this salad.
Total time: About 20 minutes
What will you do with tomatoes, cucumbers, and onions in your kitchen? Making a fresh salad is always my top priority. This salad is quite captivating with its refreshingly tangy flavor. Not only that, it satisfies my requirements for a yummy, simple, and cheap dish.
In this recipe, I love to use vegetable oil to bring a gentle and pleasant flavor to the salad. It is straightforward to diversify the taste: you just need to add parsley, dill, or other chopped fresh herbs to the fantastic recipe.
To enhance the dish's quality and make the veggies soak the seasoning better, I highly recommend chilling the vegetable salad in the fridge for about 1 hour before serving.
Total time: About 9 minutes
In case you need an emergent side dish for your parties, grilled peaches are the perfect name you should not miss since it only takes about 9 minutes to finish.
Instead of eating fresh fruit, you can season it with butter, warm spices, and maple syrup and grill it to create a perfect side dish.
Aside from being a side dish, this summer specialty can work as a jaw-dropping fruit entree when paired with crostini. Suppose you serve it as a side dish, you should consume it with marinated chicken, pork chops, and flank steak.
This treat retains a great taste when served warm or at room temperature. Clingstones and freestones are the 2 main types of peach you can find, but you should prioritize the latter for easier separation. In particular, stay away from overripe peaches.
Let's find out the simple ways to grill peaches for summer meals.
Total time: About 20 minutes
You can bring the tropical atmosphere to your dining room by making pineapple coleslaw. Just combine this sweet and fresh fruit with shredded cabbage in the same bowl and toss them with a tangy, sweet dressing.
The wonderful and stalking flavor of the dressing comes from the harmonious combination of plain yogurt, brown sugar, and vinegar. You can increase or decrease the amount of brown sugar and vinegar according to your taste.
There are many ways to utilize this accompaniment's refreshing and hearty taste. Nevertheless, I prefer eating it with barbecue, shredded meat sandwiches, and pulled pork tacos.
Total time: About 20 minutes
Perhaps you are familiar with enjoying fresh grapes as a beautiful dessert. Nevertheless, you can also make a grape salad to consume as a side dish. This creamy and refreshing salad always appears on my menu for potlucks or picnics to combat the sweltering heat.
This food is made up of 2 main parts, including fresh grapes and a creamy, cheesy blend. This mix is a fusion of sour cream, vanilla, cream cheese, and sugar. After chilling it in the fridge, you'll add brown sugar and pecans on top to serve.
What will you do if you don't have sour cream or cream cheese? Replacing them with mascarpone or plain yogurt is an innovative and effective way you can apply.
Total time: About 17 minutes
Air fryer sweet potatoes are an ideal suggestion if you seek a perfect alternative to deep-fried sweet potatoes. This version contains fewer calories and fat. Furthermore, you can complete it in a short time.
You will go wild with the gorgeous golden-brown color and crispness of these excellent treats as an accompanying dish with savory food. But make sure that the potato slices are fully covered with seasonings, such as paprika, salt, garlic powder, and pepper.
If you want the potatoes to be cooked evenly, cutting them into even slices is crucial. For baking effectively, you should not bake too many potatoes in the same basket to bring the best effect. Also, do not skip the preheating step before baking the potatoes.
Total time: About 30 minutes
The impressive crispness of baked zucchini fritters will not disappoint you. This is a versatile food as you can enjoy it as a snack, a perfect side dish for lamb chops, or a yummy appetizer. Zucchini and cheese are key ingredients in this flavorful recipe.
Grating zucchini is the first thing you have to do. However, you should use fresh zucchini instead of frozen one to prevent your fritters from getting soggy later. Then, mix the grated veggie with cheese, eggs, seasonings, and eggs to create a smooth mix.
Use a spoon to scoop the mix and bake the fritters for about 20 to 25 minutes. The most effective way to make this food better is to serve it with tzatziki sauce.
Let's Try The Side Dishes For Summer Meals!
How do you feel about these outstanding treats I have shown in this post? You may be familiar with some ideas in this list, but there are perhaps many recipes you have just heard for the first time. Therefore, feel free to give them a shot to enhance the meals' quality.
I look forward to seeing your thoughts and results in the comment section. Sharing this article is the best way to spread helpful information to many people. So, please do it after reading this excellent post. Thanks for your sharing and time!