Looking for the best sides for lamb chops to impress the crowd at your family gathering? If you are still searching, you should stay in this post because I can help you out of this long search. There is no need to waste time and effort any longer!
After fully reading this article, you will bring out for yourself a list of up to 29 best sides for lamb chops in addition to tons of helpful information. Hence, you do not need to have a headache thinking much about what to serve anytime serving this main dish.
So, what is your decision? Stay or leave? If you stay, keep scrolling down and reading because I will never let you down, my friend!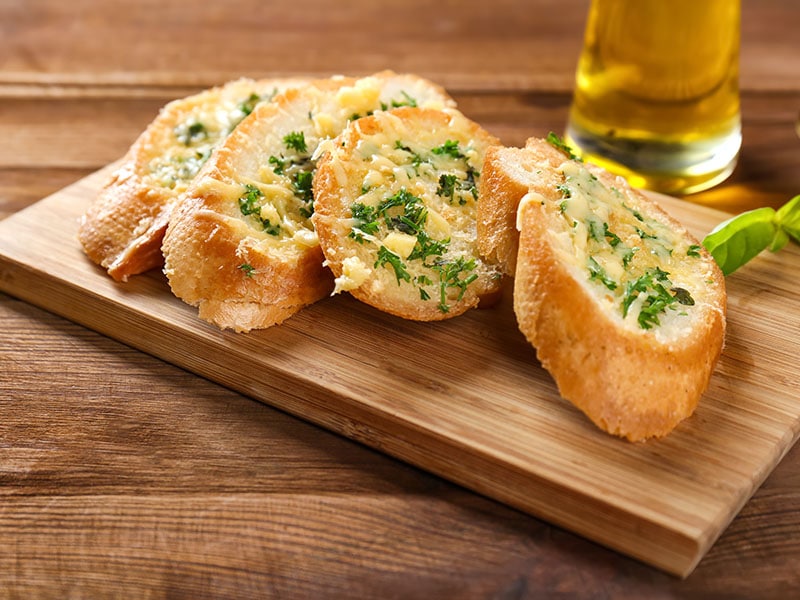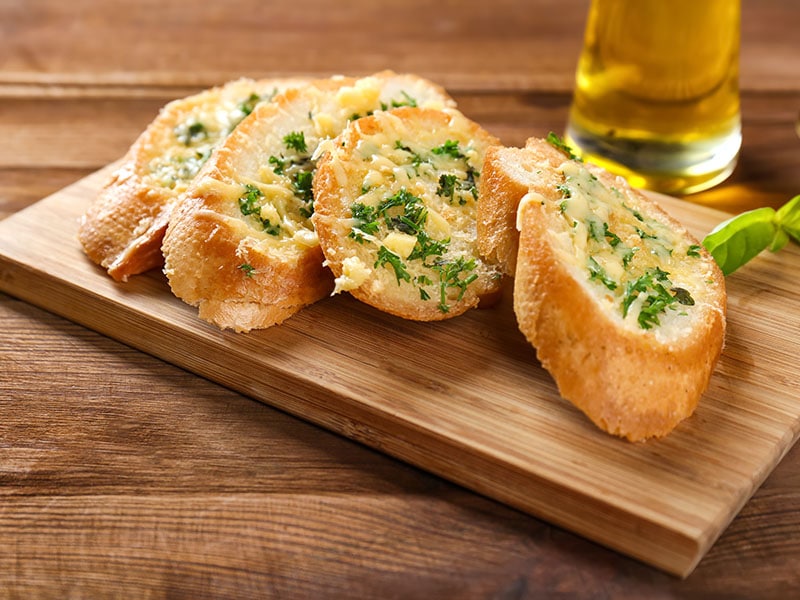 Some Best Side Dishes For Lamb Chops
You are in a hurry looking for lamb chops sides, but none of these search results fit your expectation of impressive yet easy recipes. No need to worry! These side dishes about to be introduced below will erase your worries. Let's begin!
Total time: 45 minutes
Oven-roasted carrots are a perfect side dish to almost every main course, including your lamb chops as well. Not only is it delicate but it is also effortless, which will be ready after 45 minutes with super simple ingredients found right in your kitchen.
In particular, carrots, olive oil, and some common seasonings are all you need. To prepare things, you first wash and peel carrots. After that, cut carrots into small strips and add olive oil along with seasonings like salt and pepper. Then bake until done.
There are some tricks you need to know when doing this. First, you should dice carrots into a uniform shape for evenly cooking them. Also, you should use a fork to check the doneness of the carrots. If the fork can poke through your carrot's largest part, your side dish is ready for serving.
Check out how to make the simplest and most delicious roasted carrots!
Total Time: 35 minutes
Colcannon potatoes are an excellent potato side dish with greens, scallions, and a large amount of butter and cream. For that reason, you will find creamy mashed potato melting in your mouth with a tangy hint of greens and scallions.
To serve guests, make a hollow in the center of the mashed potatoes and put butter into it. In the case of family serving, you can serve mashed potatoes separately with a cup of melted butter and let everyone enjoy dipping their forkfuls of potatoes.
Total Time: 1 hour
How about serving honey beer bread with your lamb chops? Yes, I did say beer! You did not hear it wrong. A unique bread contains beer and only four more ingredients to spice up your flavorful main course.
In particular, you make honey beer bread by stirring flour, baking powder, beer, salt, and honey to make a batter. Then brush melted butter on top and bake it in the oven until golden.
The final result will be sweet and buttery with an aromatic beer flavor (of course). In addition, this beer bread is customizable. Therefore, you can add any herbs or shredded cheese to the recipe of your preference.
Total Time: 35 minutes
If you look up a flavorful side dish for your lamb chops, roasted Greek vegetables will not let you down. They contain the sweetness of bell pepper, tanginess of squash, the juiciness of zucchini, and the sourness of tomatoes with an authentic flavor of Greek seasonings.
When these ingredients combine along with your lamb chops, they will eliminate the greasy feeling and upgrade your main course. Thus, you better prepare for their spice-up. I am sure you will love these pairing!
Like other roasted dishes, you will prepare the vegetables well, season them and let the oven work. But to ensure you have the best side, there are some notices for you. First, the same size of vegetables is crucial if you want your side dish cooked evenly instead of half raw and half cooked.
Also, you should have seperate between hearty and delicate vegetables so that you can take out the latter when they are cooked just right. Finally, you should not fill up too many vegetables in your pan. Typically, they should be roasted on both sides and once again as a whole dish.
Total Time: 13 minutes
Garlic bread is a quick and easy air fryer side dish recipe. With only four ingredients and an air fryer, you will have lusciously homemade bread and a crusty and crunchy side to serve with your tender lamb chops, in no time.
Besides four basic ingredients, French baguette, butter, garlic, and parsley, you can make other variations depending on your taste. Some popular additions you can consider are cheese, jalapeno, salt, and black pepper.
Total Time: 17 minutes
Sweet potato fries are a light dish pairing well with any main dish. It will be quicker and healthier if you go for this air fryer version. In less than twenty minutes, you will have a delightsome fried sweet potato with less oil, calories, and fat.
There are some tips and tricks to perfect your fried dish. First, you should slice your sweet potatoes in a longer shape than your expected size since they will shrink after cooking. Also, you should preheat your air fryer during preparation for the best results.
In addition, the air fryer is not as big as an oven, so you can't place all your fries at once. Therefore, you should better shake the air fryer basket to cook them evenly.
Besides, each type of air fryer may have different time and temperature modes, so the instructions may not be completely accurate. Therefore, you can learn through trial and error, adjusting the recipe according to how the first batch of fries turns out.
What is the secret to the best fried sweet potatoes? Here is the answer!
Total Time: 55 minutes
If you are a fan of potatoes, you will fall in love with scalloped potatoes, a handy recipe for everyone, even kids. However, it will take you a long time to cook. Hence, you may want to cook it in time with your lamb chops.
Simply prepare all ingredients and layer each in order of sauce and potato slices, in the companion of onions in the next layer. Then put cheese all over your baked surface as much as you desire, and you have done the first layer.
Next, repeat the process until you use up all of your potatoes. Finally, sprinkle the top with bread crumbs and butter bits, and bake your product covered in the oven for twenty minutes. Then remove the cover and bake for 35 minutes more.
Once done, the top of the scalloped potato will be perfectly golden as a signal to you to serve. Besides, you will also inhale the cheesy aroma of the dish. This delicate yet fatty and tangy specialty pairs perfectly with meat dishes like lamb chops.
Total Time: 20 minutes
Muhammara dip is a mouthwatering sauce made with loads of handy ingredients, including bell pepper, nuts, chili powder, and other spices. Once finished, this Arabic dip will add savory and sweet flavor in accompaniment of slight spiciness to your lamb chops.
Also, Muhammara dip is an ideal side dish for people that follow a gluten-free diet. It's also vegetarian-friendly since there is nothing animal-related in the recipe. Another plus for this dip is you can store it if leftover. It can stay in the fridge for three to four days and up to one month if frozen.
Total Time: 1 hour 10 minutes
Southern carrot souffle is a warm and tender dish made from carrots, which is suitable for picky eaters of vegetables. Usually, people serve this souffle as an additional food during holidays or family dinners, thanks to its pleasant sweetness.
If you are busy, you can feel free to make this dish a day in advance. Until ready to serve, you can simply put it in the oven, but remember to let your carrot souffle come to room temperature before oven-baked.
Here is a professional guide on how to make Southern carrots souffle!
Total Time: 1 hour 5 minutes
Do you want your side dish to be both impressive and healthy? Pumpkin and cauliflower quinoa salad can help with that. With pomegranate dressing, you can magic these hard vegetables into an insanely flavorsome salad bowl matching well with your lamb chops.
To make the side dish, start with dice and roast pumpkin and cauliflower in the oven with extra seasoning of salt and olive oil for about 40 – 55 minutes at 355 degrees Fahrenheit. Then cook the quinoa and grate Brussels sprouts.
Next, you will process the pomegranate with half of the juice for dressing and the other half for the meat to put in the salad bowl. Once done preparing, you will mix all the ingredients as you do with salads and serve.
When it comes to salad, you should choose sour pomegranate instead of a sweet one. Its sour juice is perfect with salty and sweet flavors, enriching the fleshy texture of squash and cauliflower. Everything promises a diverse taste for your salad experience.
Total Time: 25 minutes
Not only is honey-roasted broccoli a low-carb and dairy-free side dish, but it is also a fast recipe for busy weeknights. All you need to do is toss broccoli with honey-soy sauce until well mixed and then bake them in the oven. In just less than 20 minutes, your dish is ready.
Unlike steamed broccoli, roasted one will be crispy and crunchy on the outside but still retain its authentic flavor, which is even more spectacular when combined with honey and soy sauce. The sweetness and tanginess of these additions will level up your dish.
Total Time: 11 minutes (plus 8 hours of soaking time)
Mujadara is a comforting side dish recipe with rice and lentils, two key ingredients contributing to the nutritional value of your side dish. Besides, additional caramelized onions also uplift your Mujadara into a flavorful dish.
Since this is an effortless instant pot side dish, all the ingredients will be well-cooked in one pot. Just remember to prepare a lot of spices for the best result.
Also, you can apply some pro tips to perform the best dish. In particular, always soak rice and lentils for a softer and fluffier texture when cooked. In addition, you should stay away from canned lentils to keep the traditional taste of the dish.
Discover the Middle Eastern Mujadara recipe brought to you by an experienced chef!
Total Time: 1 hour 10 minutes
Melting onions is a classical hand-off side dish for lamb chops. As its name suggests, those pieces of buttery goodness will melt as soon as you put them in your mouth, with the herby and buttery taste following.
You will begin with tossing onions and all ingredients in a large bowl. Then spread them in the baking pan and roast on both sides until golden brown, which will take you 30 – 35 minutes in whole. Finally, add broth and roast until the broth softens onions, then serve.
Although it takes a long time to cook this dish, you can rest assured that it doesn't require much effort as most of the cooking time is in the oven. You can use that time to continue cooking other dishes. Thus, this dish is truly convenient.
Total Time: 15 minutes
Crack corn salad will be ideal if you have no time to prepare a side dish for lamb chops. Besides, it is also a crowd-pleaser with popular ingredients like corn, jalapeno, bacon, cheese, green onion, and ranch dressing. These things combined will make your dish taste out of the world.
Like other salads, the key to the best salad bowl is freshness. As a result, if you are near any local or farmer's market, you should grab some fresh ingredients for your best side plate.
Moreover, you do not worry if there are leftovers since you can store crack corn salad in the fridge and freezer. For fridge storage, you put the whole dish in an airtight container and keep it for up to four days. Meanwhile, using the freezer will help prolong the shelf life by up to three months.
Total Time: 20 minutes
Pita bread, also known as Arabic bread, is a balloon-like bread from the Middle East. This type of bread has a soft and chewy texture with the slight aroma of the wheat, making it a perfect accompaniment for lamb chops.
Noticeably, moisture is a key to successfully conquering Pita bread's puff texture. Therefore, you must ensure the used liquid in the recipe is always at the optimum temperature, specifically 90 – 100 degrees Fahrenheit.
Besides, yeast is also a crucial thing to heed since it also helps to raise the dough. Be careful when using active dry yeast. Always make sure that your yeast has been activated before proceeding.
Total Time: 25 minutes
Your lamb chops are almost ready, but a side dish is missing? Taking care of it is as easy as a piece of cake! Roasted asparagus will provide a fabulous and luxurious side right away. This is also a suitable choice to pair with other kinds of meat, such as a tasty side for ham or beef brisket.
The first step is to prune the asparagus and take their tops and mix them with olive oil, lemon zest, garlic, and red pepper. Then arrange the asparagus in a layer on the baking pan with the lemon slices lying on top and under them.
After that, bake asparagus in the oven for 15-20 minutes. Once done, asparagus will have a tender texture and bright green color with gradually brown ends. Remove them from the oven and sprinkle Parmesan on top before serving.
The roasted asparagus will taste tangy and cheesy with a lemony note. Imagine taking a bite of the deliciously grilled lamb chops plus a few stalks of asparagus brimming with lemon and cheese, all combined into a top-notch meal for your family.
Here is a step-by-step guide on making homemade roasted asparagus in the oven.
Total Time: 15 minutes
Marinated white beans are a tasty and healthy side dish or appetizer for your dinner. Specifically, they are a rich source of protein, fiber, and nutrients, helping your body strengthen and ward off diseases.
As simple as the name implies, this dish is super easy to make, and the convenient part is that the ingredients that make up the dish are often available in your kitchen pantry. In other words, you will make this dish in no time and almost no effort.
If you want this side to be more flavorful, you can tweak it with a few easy-to-find condiments. In particular, add sun-dried tomatoes and roasted red peppers for the grandest combination of flavors.
Total Time: 50 minutes
Honey roasted sweet potatoes will be an excellent side for any party, especially Thanksgiving ones. The sweet and tangy flavor of sweet potato with the caramelized edges coats the shiny honey outside, creating a finger-licking and beautiful plate to place next to your lamb chops.
To handle the dish, you only need a short time. Simply toss peeled potato chunks in a honey mixture and bake them for 35-40 minutes on both sides after sprinkling salt. Then finish with a 5-minute stand and serve.
If there are leftovers, you can feel free to store them in the fridge. They will persist for three to a maximum of four days if stored properly in an airtight container. When desired, reheat them in the oven at 400 degrees Fahrenheit until warm and crispy.
Total Time: 40 minutes
Zucchini fritters are a splendid side dish with numerous health benefits to serve for important occasions like your family gathering. Usually, people make them from a mix of grated zucchini, Parmesan cheese, and garlic, creating a tangy and cheesy flavor.
Besides, zucchini fritters also go through twice the handling process, one in the skillet and one in the oven. That's why they are crispy outside yet moist and tender inside, a delightsome texture fitting well with your fatty lamb chops.
In addition, to save effort and time, you can smash zucchini balls into quarter-inch thick patties and cook in the skillet for 6 minutes on both sides. Also, you can sprinkle some salt onto patties to draw out the extra moisture in the zucchini, helping it crispier.
Total Time: 10 minutes
Mint Chutney, also known as Pudina Chutney, is a spicy condiment from the Indian subcontinent. This side contains fresh mint, coriander, garlic, ginger, and especially yogurt, which is responsible for the creamy texture of this condiment.
Besides the tasty and creamy flavor, mint Chutney is also a healthy side for digestion with its high fiber content. Therefore, when served with heavy foods like lamb chops, mint chutney will help you digest them faster, preventing indigestible problems.
However, one disadvantage of the side dish is that you cannot keep it as long as others because of its yogurt base. In particular, the maximum time is two to three days to store in the fridge.
Figure out detailed instructions on making the Indian-style mint chutney!
Total Time: 15 minutes
If you love peas, creamy pea salad will be a fantastic recipe to side with a potluck course or in this case your lamb chops. With a short list of ingredients, you will have a yummy salad bowl considered gluten-free and low-carb.
In particular, this recipe consists of frozen peas, mayonnaise, bacon, and cheese. Simply fold all the ingredients well then you have a fast and furious dish in just 15 minutes. How quick this salad-making process can be!
In addition, you can always substitute mayonnaise for other dressings if desired. There are many alternatives for you, namely half Greek yogurt and half mayonnaise mix or whole Miracle Whip. It is all your decision!
Total Time: 1 hour 55 minutes
Glazed beets with brown sugar and orange will be a colorful side dish to adorn your main dish. They consist of charming red beets and vibrant orangish orange along with a shimmering brown-sugar glaze capable of attracting the attention of all diners.
However, you must put in a little effort for that attractive plate. But I am sure your family will have a side that can't be any better. So, keep it up with four cooking steps, including roasting beets and preparing them, then preparing the sauce and assembling all ingredients for finishing.
Pretty simple, right? But to master this dish, the most important thing lies in key material – beets. You should choose the beets with a bright red color. Do not use other varieties, such as white or golden-colored beets, to ensure the best taste and color.
Total Time: 30 minutes
Oven-roasted Brussels sprouts are an exceptional side dish to accompany meatballs, lamb chops, or any meat-related dish with a savory profile. Unlike other brussel sprout recipes, oven-roasted Brussels sprouts will surprise and satisfy you with their crispness and tasty flavor.
The handling process is also trouble-free by simply tossing the balsamic vinegar and tamari sauce mixture into Brussel sprouts and baking. In less than 30 minutes of baking, your roasted Brussel sprouts will have a rich soy sauce-like flavor with a sour note of vinegar.
In addition, a helpful tip for crispy texture is using fresh Brussel sprouts over frozen ones since the latter tends to be wetter and tender after cooking. Plus, fresh sprouts will also save you time waiting for them to thaw.
Total Time: 30 minutes
Mac and cheese is always the epic dish of all. Indeed, I never see anyone who refuses this flavorsome appetizer, snack, or side dish. But trust me, it will become more luxurious and tastier with the addition of creamy brie. Your dish will be the best pair with lamb chops.
You can make this incredibly easy mac and cheese by blending cheese and pasta with bechamel sauce. When finished, your creamy brie mac and cheese will taste dazzling buttery, milky and creamy, which I believe will satisfy the cheese lovers.
Creamy brie four-cheese mac and cheese with buttery Ritz crackers!? How good could it be?
Total Time: 40 minutes
In case you do not know, parsnips are an uncommon type of carrot having a mild and earthy flavor with high sugar content. That's why they will have a natural caramel coat when you roast them in the oven, creating a glossy side dish at the dinner table.
In the recipe, you will bake parsnips with Italian seasonings. However, you can feel free to create your flavor with others. Some suggestions for your experience are Indian spices or Moroccan seasonings.
Total Time: 15 minutes
If you are tired of eating tasteless steamed broccolini, you can quickly customize it with lemon and garlic. You can make a toothsome side dish by dumping all ingredients in a large skillet for just 15 minutes.
But why does it have to be broccolini? In particular, broccolini does taste better than regular broccoli. It has a mild and earthy flavor without bitterness, especially tastier when cooked and paired with lemon and garlic. This veggie can bring lamb chops to the next level.
Total Time: 35 minutes
There is no need to eat your lamb chops with regular rice since Greek lemon rice, a wonderfully delicious side dish, is on set. The rice has a distinctive lemony flavor in a companion of aromatic herbs, which will catch your attention right away from white rice.
To conquer your lemon rice, you must know the secret technique. First, let your long-grain white rice into a liquid with the ratio of 1:2 and simmer it with a cover for 15 minutes. Remember not to open the lid no matter what.
When done, let the covered pan still for ten minutes more. Finally, fluff your rice with seasonings and enjoy it with your favorite cut of meat. This process will ensure that your rice is soft and delicious.
Total Time: 10 minutes
Light and fresh side dishes are a must-have to balance this heavy food to enjoy your fatty and hot lamb chops. And the star among them is radish cucumber salad, a simple and inviting side, especially on the hot summer days.
To make this dish, you just need to whisk sliced cucumbers and radishes with a pre-prepared yogurt mixture. Then add dressing into a salad bowl and toss things well. After that, serve your lamb chops out because your side is ready. Super easy, right?
Total Time: 10 minutes
Heirloom tomato salad truly belongs in hot summer meals thanks to its juiciness and savory flavor. Not only will you love it for that, but you will also surely stay loyal to heirloom tomato salad when knowing how easy and fast to do it.
All you have to do is toss everything together with the dressing, then mix them well again until your salad is all set. In addition, if you want your side heartier, you can serve it on top with crispy brown toast. Now you have a winning side dish at the dining table.
Dig into this easy-to-understand cooking guide for heirloom tomato salad!
Pick One To Perfectly Complement Your Lamb Chops
That's it! You have gone through the top list of the most spectacular sides for lamb chops. So, which dish impresses you the most, and which is your choice for the upcoming gathering? Tell me in the comment box below. I am so excited to know!
Also, feel pleased to hit the like and share buttons if you learn much through my sharing topic. Your actions will be a lot of support for me. Thank you! And I am looking forward to sharing other informative posts with you.
Nutrition Facts
6 servings per container
---
Amount Per ServingCalories84
% Daily Value *
Total Fat 2.8g

4

%
Sodium 491mg

21

%
Potassium 485mg

14

%
Total Carbohydrate 14.8g

5

%

Dietary Fiber 4.3g

16

%
Sugars 7.2g

Protein 1.5g

2

%
---
* The % Daily Value tells you how much a nutrient in a serving of food contributes to a daily diet. 2,000 calories a day is used for general nutrition advice.