When thinking of Russian drinks, the finest and most popular alcoholic beverages like rum and vodka will come to your mind. However, they are just the tip of the iceberg, and there are still more exotic drinks with diversified flavors and textures in this country.
By reading about the drinks in this list, you can learn more about Russian culinary culture and beautiful traditions. They feature a unique taste and texture that will brighten up your mind and heart. If you have a chance to visit Russia, don't forget to try out these delicious drinks.
Keep reading, and I will walk you through a marvelous journey of flavor!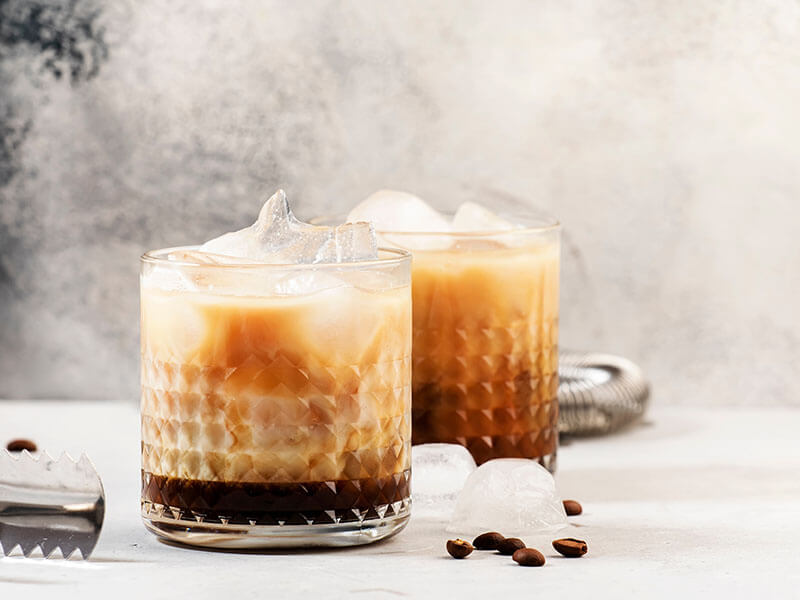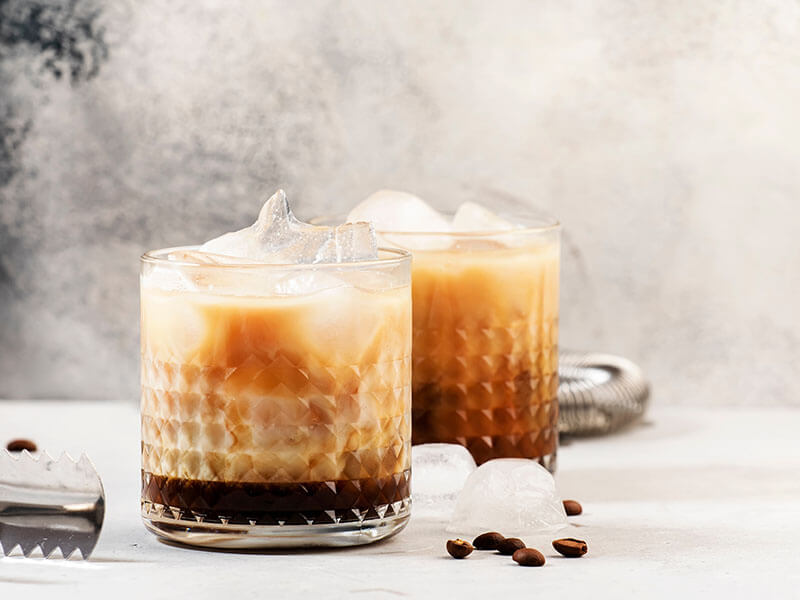 6 Delicious Traditional Russian Drinks For People With Alcohol Intolerance
These non-alcoholic Russian drinks are suitable for people of all ages and tastes, with pleasant and filling flavor. They also combine the most healthy and delicious ingredients like fruits, wheat, or milk.
You can find them served in many places when visiting Russia, whether it is a casual meal, a party, or a festival. If you want to discover more about the cultural beauty of this icy country, don't skip these exotic drinks.
Non-alcoholic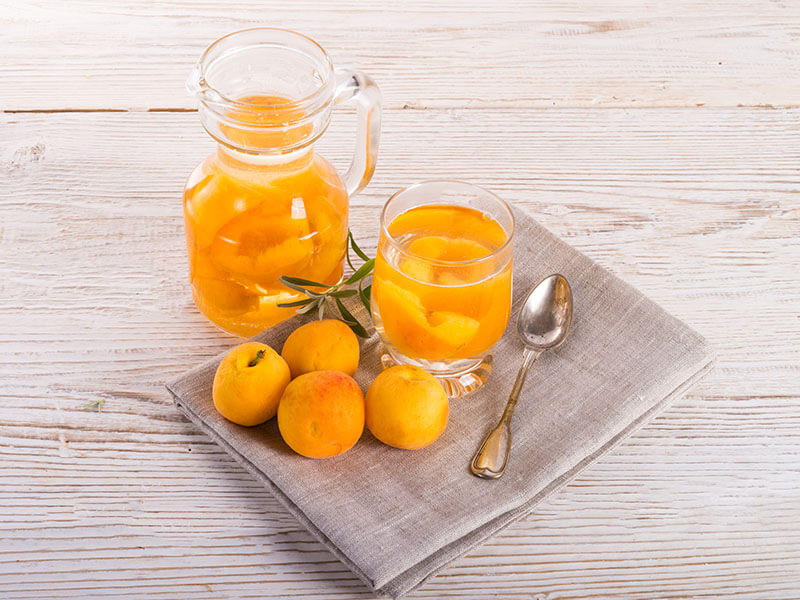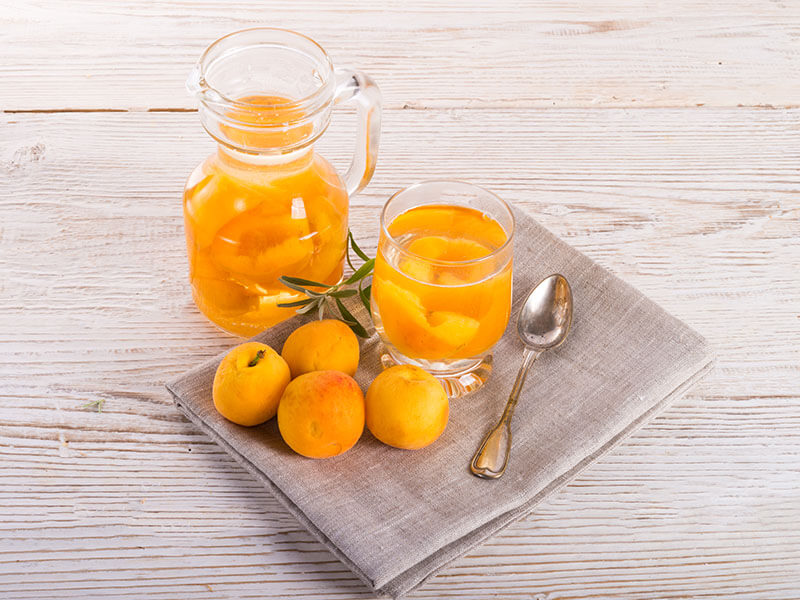 Kompot is a traditional drink served in every Russian household every day. The fruit juice is obtained from cooking a mix of fruits, typically different types of cherries, peaches, apricots, apples, and plums.
Depending on the type of fruit you use, Kompot will feature a different taste. Commonly, it delivers a fruity and pleasant flavor with the pleasant sweetness from fruits and sweeteners. It is a wonderful dessert typically served in a tall glass with some fruits at the bottom.
The fruits are blended with a lot of water and mixed with raisins or sugar to enhance the juice's flavor, sometimes cinnamon or vanilla. Kompot can be served hot and cold depending on the season and region.
For example, Russian people usually drink the hot Kompot in the freezing winter as a comforting beverage. In Russia and nearby regions, people also use Kompot for preserving fruits through the cold winter months.
Where to buy: You can find Kompot sold in many beverage stores, restaurants, and cafes across Europe, the Middle East, and Russia. The easiest way is to gather the ingredients and make your homemade Kompot version.
Learn to make the most delicious Russian Kompot through this fun and easy guide!
Non-alcoholic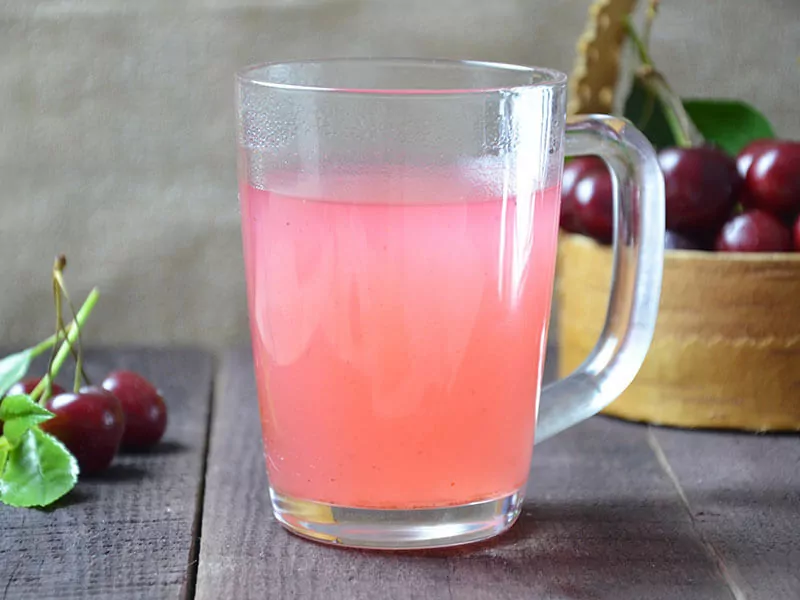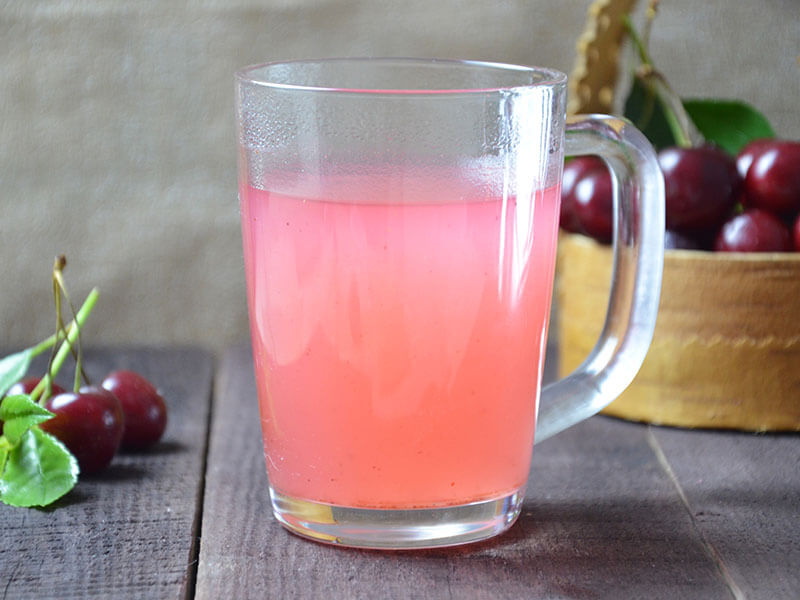 The name Kissle, or (кислый) in Russia, means sour. It is a popular dessert and beverage in Russian culinary culture, which involves refreshing sweetened berries and fruit juice. In the past, the main ingredients for making Kissel used to be rye, oats, and pea jelly.
The modern berry version of Kissel just appeared in the early 19th century when it was cooked and drunk by wealthy families. People usually use cornstarch, arrowroot, or potato starch to give this drink a thick and firm texture.
If you love the flavors of fruits and berries, the Russian Kissel will surely make you addicted. A typical Russian version of this drink involves redcurrants, cranberries, and cherries, giving it a vibrant reddish color and a filling natural sweetness.
There are two ways to serve Kissel: hot and cold, depending on the amount of starch you use. If you put a lot of thickeners, its texture will get creamy and firm, which is perfect for a tasty snack or dessert.
You can mix the firm Kissel with fruit slices, top it with cream, and serve the drink with other desserts like waffles or cakes. But in Russia, people prefer drinking Kissel, so they use less thickening starch.
Where to buy: The commercially produced Kissel products like powder and drink are sold in many grocery stores across Russia. If you prefer fresh Kissel drinks or desserts, go to the cafes, beverage stores, and restaurants. You can also prepare this delicious drink at home.
Non-alcoholic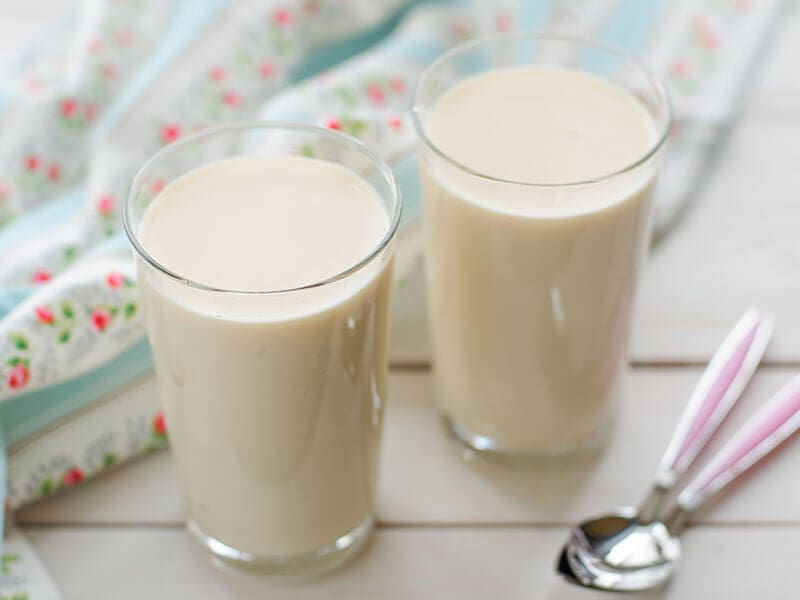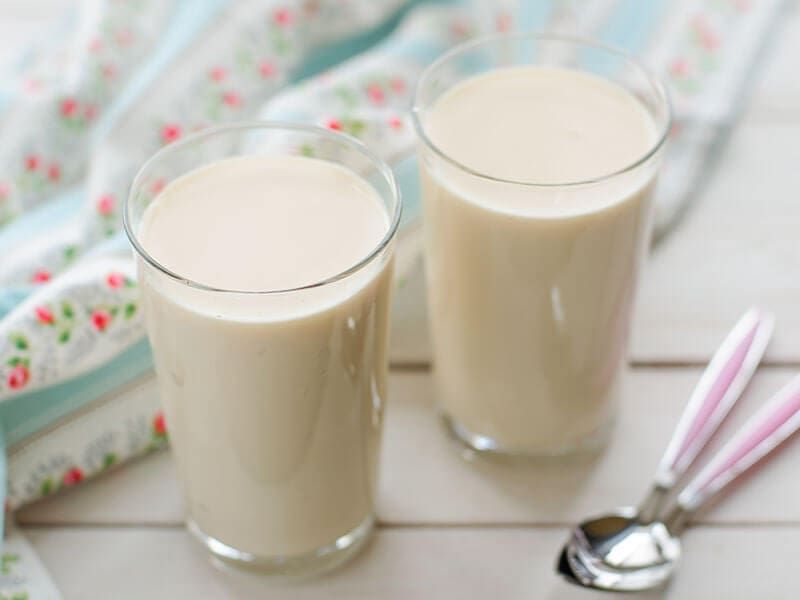 Ryazhenka, despite its complicated name, is simply fermented and baked milk in Russia. As its name suggests, people ferment milk and bake the texture at low temperatures for around 6-8 hours to make Ryazhenka.
After baking, Ryazhenka features a typical caramel taste and mild brown tint due to the Maillard reactions between sugar and amino acids. For fermentation, Russian people often use sour cream, Kefir, or buttermilk to trigger the process.
The drink originated in Ukraine and soon became popular in the Slavic region, including Russia. Its name Ryazhenka means "to fry" in Slavic, which highlights the specialty of this beverage.
In general, Ryzazhenka has a creamy and smooth texture, combined with a mild sweet taste. Due to the thickened and special flavor, this drink is often served as a delicious treat for children rather than a regular milk beverage.
You can serve Ryazhenka with a piece of bread or mix it with fruits or porridge to enjoy. The natural sugar formed in the baking process gives it a unique and better taste than any regular milk you have drunk.
Where to buy: Commercially produced Ryazhenka is available in many grocery stores and shops across Russia. If you prefer a fresh and homemade Ryazhenka, visit the local beverage stores, cafes, and restaurants, or make it at home.
How the creamy and subtle Russian Ryazhenka is made? This guide will show you.
Non-alcoholic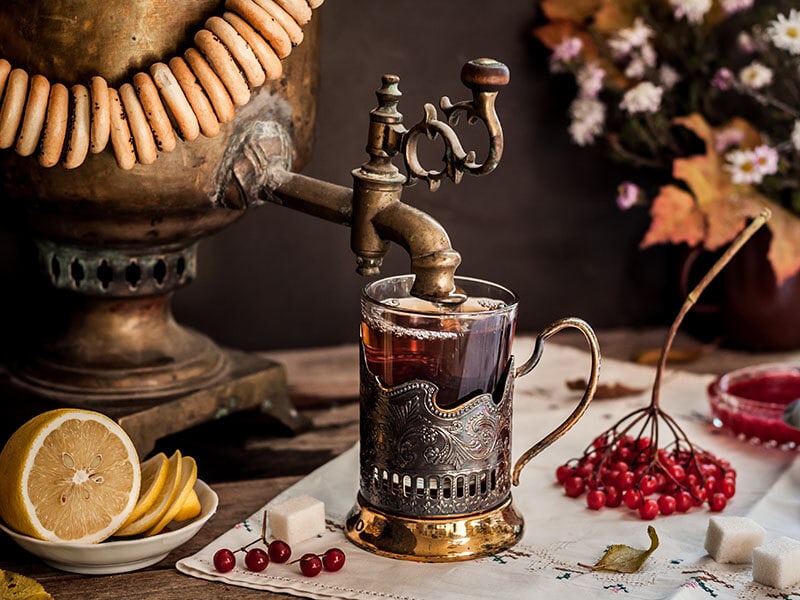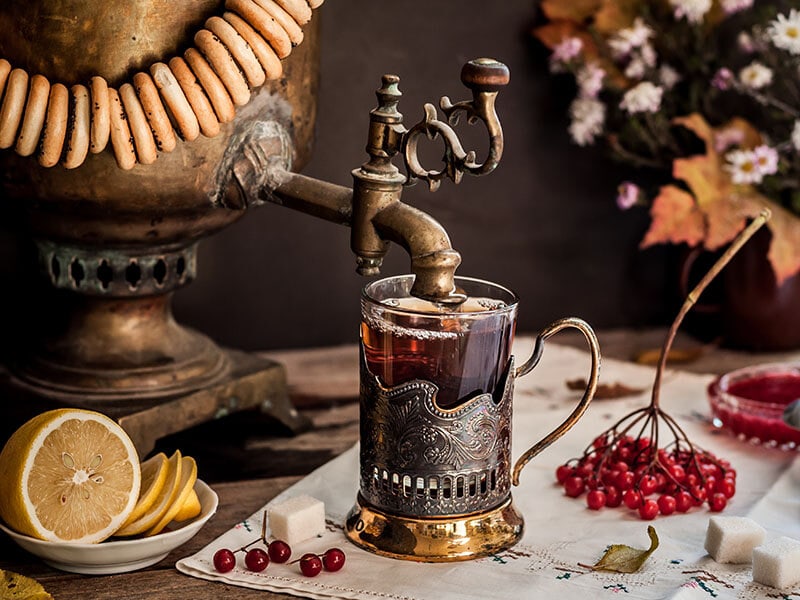 Due to the cold climate in the Northern regions, drinking tea is a beautiful and critical tradition of Russian culture, sometimes considered the national beverage of this cold country.
Tea is served as a hot dessert and drink after a meal, or traditionally a snack for the afternoon in Russia. It goes through a two-step brewing process. First, people brew a large quantity of tea in small teapots to make Zavarka, a tea concentrate.
Then, each person mixes Zavarka with hot water in the amount they prefer to create a delicious and filling cup of tea. The Russians usually add sweeteners like sugar, honey, jam, or even lemon to diversify its flavor.
Drinking tea used to be an indispensable activity in the life of Soviet office workers. Meanwhile, in the 19th century, people often served tea with a sugar cube held between their teeth. You still find this tradition existing today in many Russian regions.
If you visit Russia in the cold winter months, don't forget to try out a filling and hot brewed cup of tea in the morning. Tea is rarely served as an independent drink, so you should mix it with sugar, honey, jam, and whatever you like to enhance its taste.
Where to buy: Tea is available in any Russian cafes, beverage stores, and even restaurants. You can also purchase the tea concentrate from famous Russian brands from online sellers or in grocery stores.
Non-alcoholic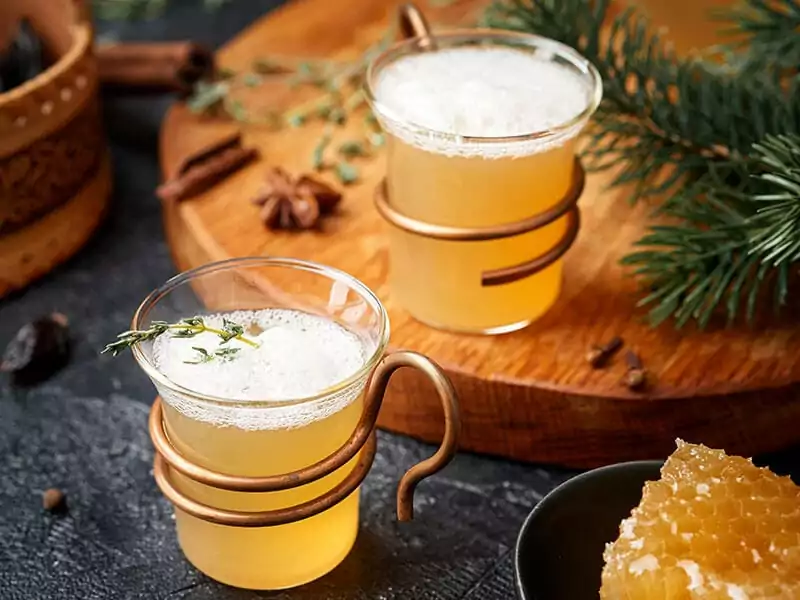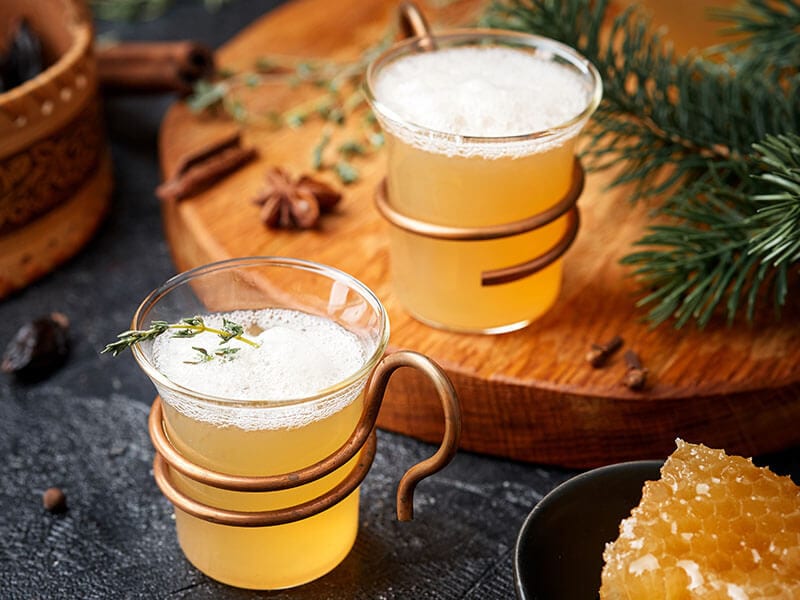 Sbiten, also known as Vzvar, is a traditional hot honey beverage in Russia served in the cold winter. It features a honey-like texture with a dark purple color. People usually add tea or coffee to Sbiten, giving it a very distinctive sweet or sometimes extremely spicy flavor.
It is believed that Sbiten originated nearly one millennium ago when it first appeared in 12th-century chronicles. The drink remained popular as time passed and enjoyed by all classes of Russian society.
The main ingredients for making Sbiten are water, honey, spices, and jam. You must use the finest and highest-quality honey to prepare a delicious Sbiten drink. The garnishings like cinnamon sticks and mint leaves are often added to level up its flavor.
If you prefer the alcoholic Sbiten drink, replace water with red wine for cooking it. The Russians used to drink Sbiten as a remedy for cold and scurvy. This drink can be served hot and cold, depending on the climate and season you make it.
Where to buy: From street vendors, beverage stores, and coffee shops across Russia. The bottles of Sbiten are available in grocery stores and from online retailers.
Russian Sbitens deliver a classy and vintage appearance with fabulous taste. If you want to prepare it at home, don't skip this video!
6. Kalmyk Tea (Russian Chai Tea)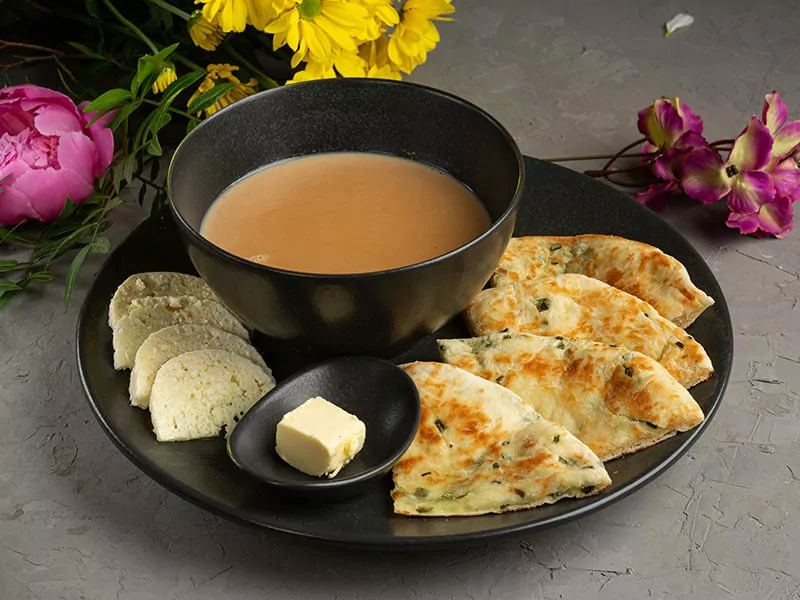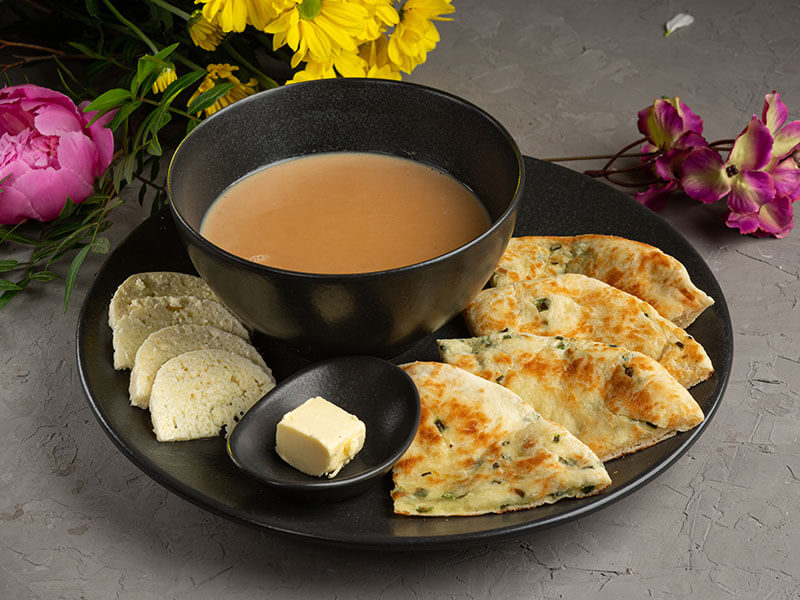 Kalmyk tea, also known as chai tea, involves pressed tea cooked with salt, milk, and butter. This delicious treat originated in Mongolia. These nomadic groups now live in the Kalmyk region in Russia, hence the origin of this drink's name.
You may think that putting salt in a tea drink is quite peculiar, but this component helps the tea last longer in cold weather. Since the Nomadic Mongolians had to travel continuously on long trips, they needed a comfort drink that could retain its flavor and textures for days.
Kalmyk tea tastes different from any tea drink you have ever tried. It gives a mildly pleasant and nourishing flavor, adding more warmth to your body and soul. When you are cold and exhausted, a cup of Kalmyk tea is everything you need.
6 Worldwide Popular Russian Alcoholic Beverage For The Parties
It would be a major deficit listing the most delicious Russian drinks without mentioning the classic alcoholic beverages. In a large country with a glorious history like Russia, you can find numerous alcoholic drinks with powerful and unforgettable flavors.
They are the soul of every party and gathering for the adults, which add much more fun and enjoyment to your time. If you are alcohol-intolerant, stay away from these drinks. They are among the strongest and finest alcoholic drinks you will ever taste.
Alcoholic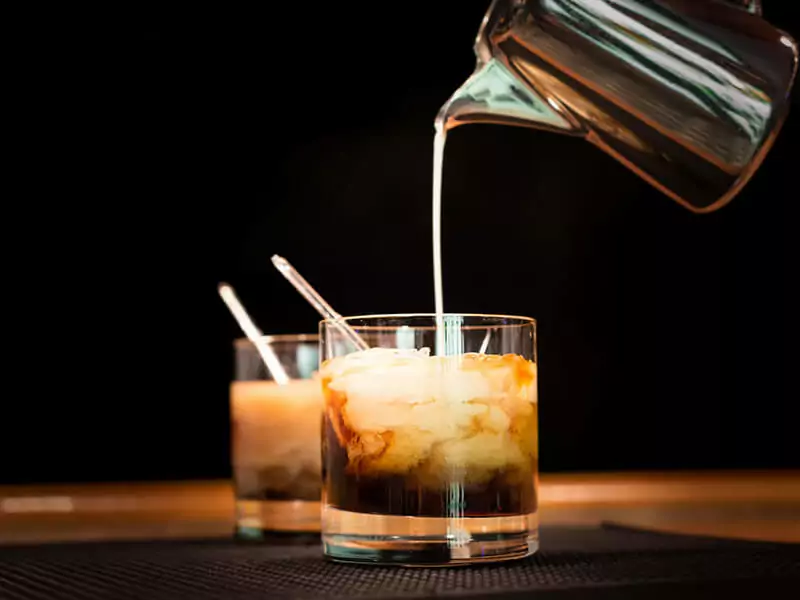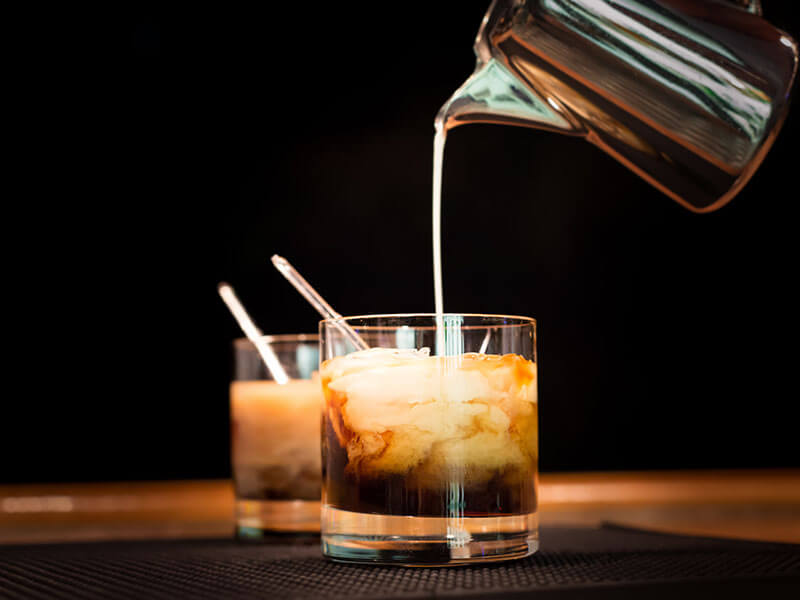 You can easily find White Russian when searching for the most famous Russian cocktails. White Russian, despite its reputation, is a fairly simple cocktail made of vodka and coffee-flavored liqueur (such as Kahlua). The drink is typically served in an old-fashioned cocktail glass mixed with cream.
The original version of this drink dates back to the year 1949, when it was called Black Russian due to the black texture of coffee liqueur. Then, people started adding ice cream to the cocktail, and the name White Russian became popular.
However, the two names refer more to Vodka, the staple ingredient of this tasty cocktail. You should use a decent and high-quality Vodka bottle combined with heavy-whipped cream to make the most authentic White Russian drink.
If you have tasted White Russian, it is not hard to realize that the drink resembles the flavor of grown-up coffee. It features a moreish and rich taste from coffee liqueur with a creamy undertone.
Where to buy: It is available in bars, coffee shops, and wine stores. The White Russian bottles are also sold in many grocery stores in Russia, or you can find the ingredients and make White Russian at home.
This pro bartender will instruct you on preparing the White Russian drink at home!
Alcoholic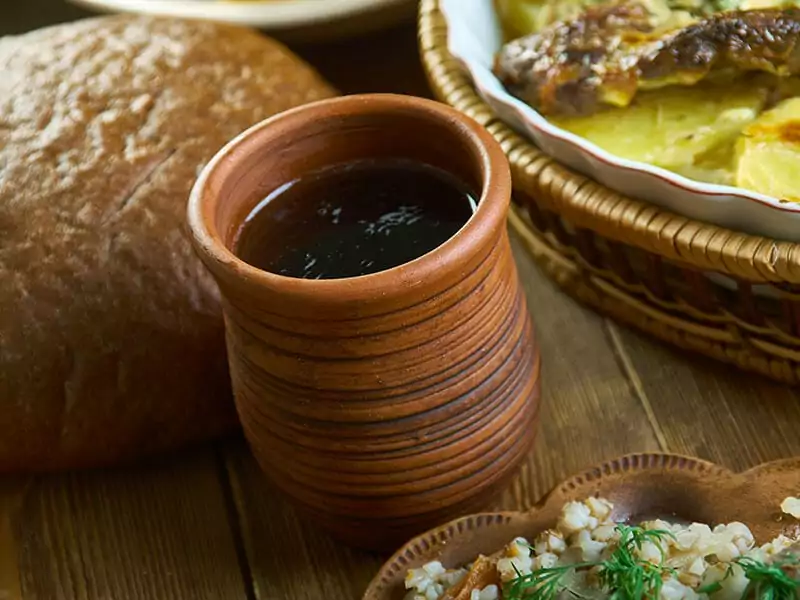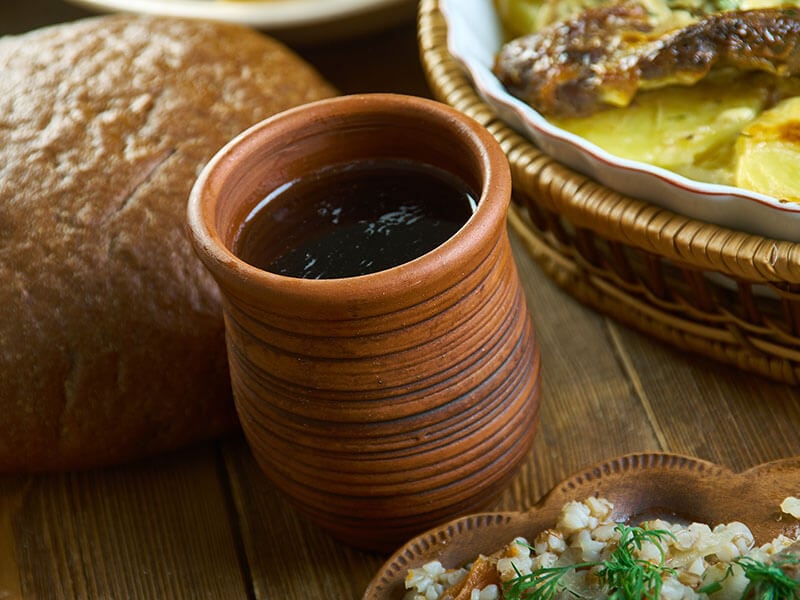 The name Medovukha comes from a noun called "Myod" (мёд), which means "honey" in Slavic. It has a similar texture and taste to mead but is made with a shorter fermentation process (generally one month).
The staple ingredient for making Medovukha is the fermentation of bee honey. It is also one of the oldest alcoholic drinks in Russia and is very popular in the Nizhny Novgorod and Suzdal regions.
Medovukha contains 2% to 8% alcoholic content, making it an ideal light alcoholic drink to serve during meals. Medovukha is also a prevalent beverage in many Russian festivals, weddings, and parties.
A typical Medovukha has an amber color, delivering the satisfying sweetness from honey and a distinctive sour undertone. It is consumable right after production, but you should leave it aging for 3 to 5 days to achieve the best flavor.
To serve Medovukha, you should pour it into a perfectly clean and dry bottle. Remember to spare 5 to 6 centimeters height in spare space. You should not serve it with snacks or desserts since they can easily fade the soft and light flavor of Medovukha.
Where to buy: The bottles of Medovukha are sold in grocery stores, supermarkets, and online sellers. Medovukha is also served in bars and restaurants in Russia.
Alcoholic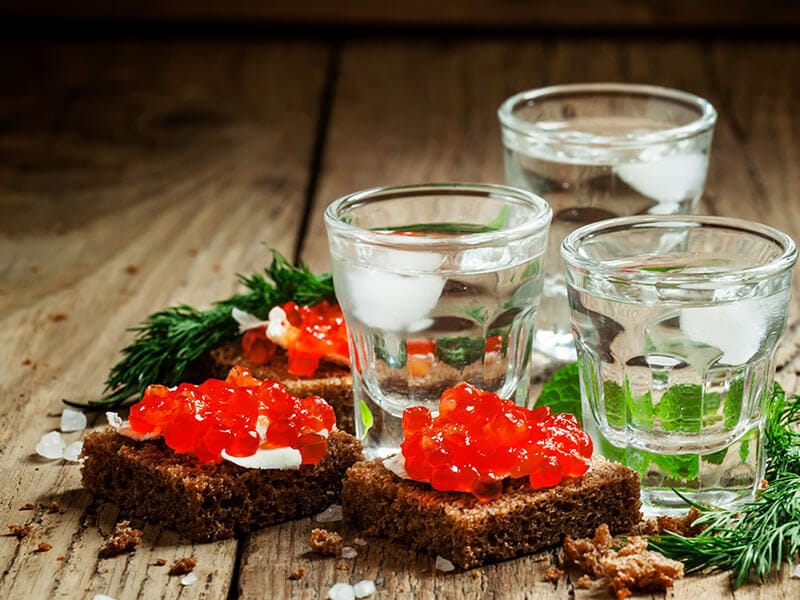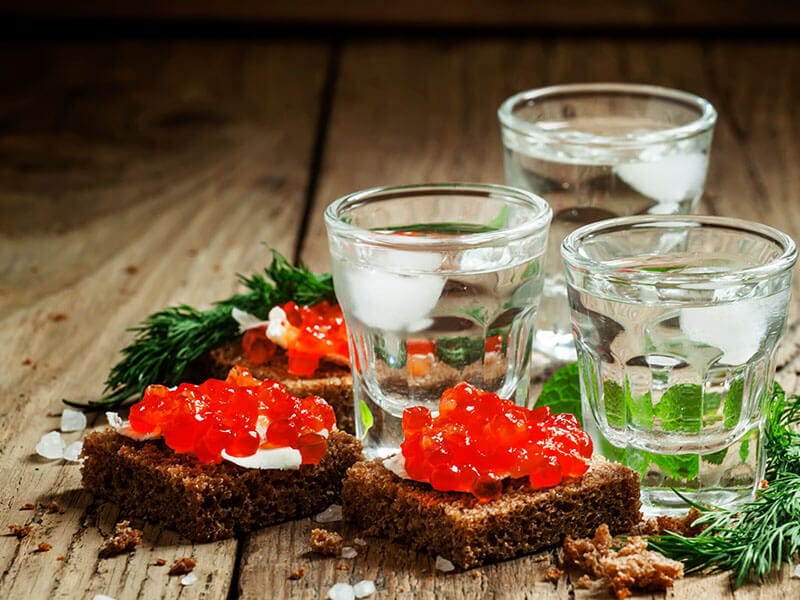 Perhaps I don't need to describe much about Vodka since it is among the most famous alcoholic drinks in the world. There are various Vodka brands in Russia, and their products deliver a similar yet distinctive taste.
Commonly, the Vodka has a clear texture like white wine, which is an ideal blank state for infusing and mixing. It gives a spicy and salty taste, sometimes citrusy or creamy. Vodka tastes best when it is served cold, really cold.
Locals usually drink vodka to express both happiness and sadness. There are many fun traditions with vodka in this country. When someone purchases something expensive like a house or a car, he/she needs to enjoy vodka with family and friends to share the luckiness.
The way you drink Vodka is very important. You can enjoy this drink by mixing Vodka with lime juice, elderflower cordial, and ginger beer. First, slice the lime in half and juice the first half, then cut the other into four slices.
In a tall glass, fill it halfway with crushed ice and pour in the cold Vodka, lime juice, and cordial. Stir the mixture thoroughly using a bar spoon and garnish with lime slices, ginger beer, and more ice.
Where to buy: You can purchase various Vodka products from online sellers or find them in Russian grocery stores, beverage shops, supermarkets, and bars.
How do the Russians drink and serve Vodka? Watch this video to find out!
10. Beer
Alcoholic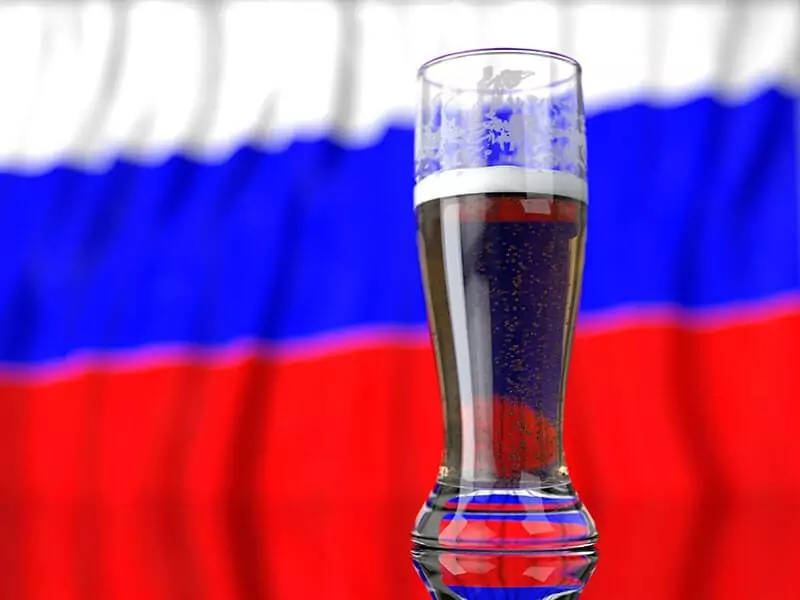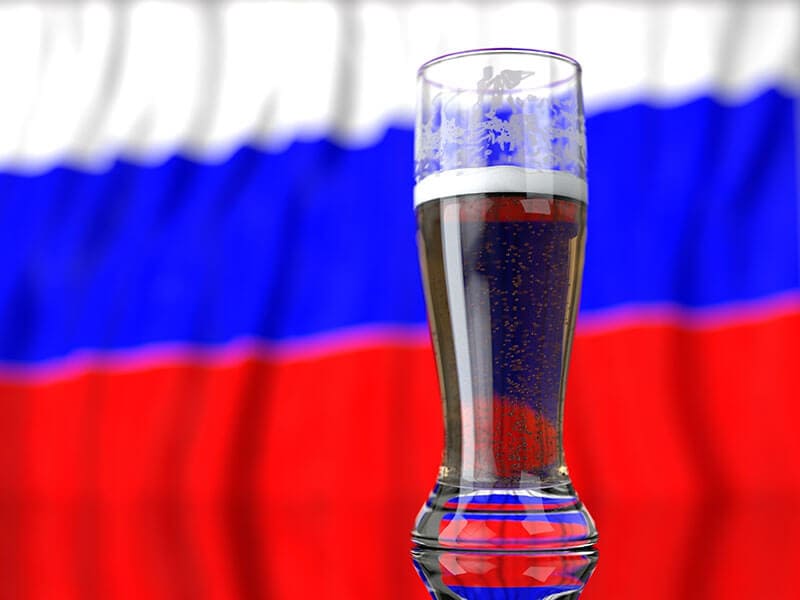 Like Vodka, beer is among Russia's most favored and iconic alcoholic drinks. A survey indicates that a matured Russian consumed around 11,7 liters of alcohol on average in 2016, and more than one-third of that amount was beer and Vodka.
If you don't know, people produce beer by brewing and fermenting starches (from cereal grains, barley, wheat, or rice). The fermentation of sugars in the starches bears the carbonation and ethanol, creating the tasty alcoholic drink we call beer.
Depending on the brand, pure beer can be mixed with preservatives, herbs, or flavors to give it a more diversified taste. Beer brings more fun and excitement to every party and gathering, whether between friends, acquaintances, or family members.
The common way to serve beer is to drink it in a clean and dry-footed glass. Similar to Vodka, beer gives the best taste when served cold (around 10 to 12 Celsius degrees). You can pour beer at a 45-degree angle to minimize the foam it generates.
Where to buy: Beer is available in supermarkets, beverage stores, bars, restaurants, and from online sellers in Russia.
Alcoholic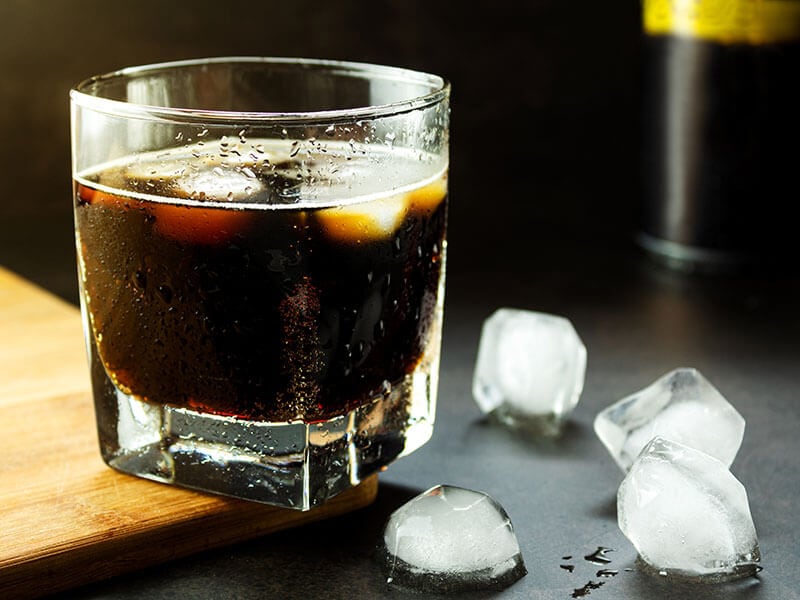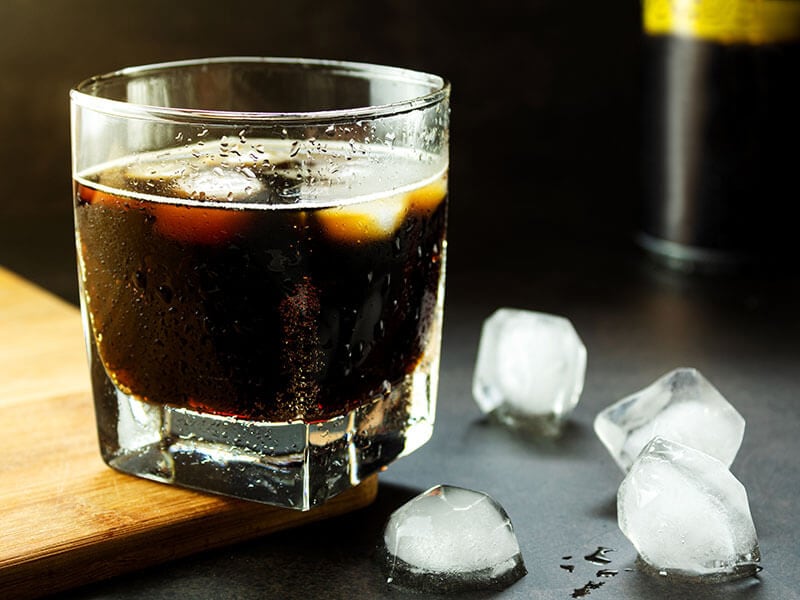 Kvass, or Kvas, is a low alcoholic Russian fermented drink made of Russian rye bread, beets, and wheat. It has a recognizable light-brown color combined with a sweet and sour taste.
The fermentation of the wheat and rye bread soaked in water also gives this drink a tangy undertone. In the past, Kvass used to be a favorite treat of Russian kids when soft drinks haven't become popular.
In addition, Kvass is among the oldest beverages in Russia, with more than one thousand years in history. It originated in Ancient Egypt and soon spread to many regions worldwide.
There are two popular Kvass versions in Russia: the bread and beet Kvass, which are the staple ingredients used in each version. Drinking Kvass brings many significant health benefits. It can facilitate our digestive system and increase nutrient uptake.
Where to buy: The real and most original Kvass drink products are sold in grocery and beverage stores in Russia.
Try a glass of Russian Kvass, and you will never forget its exotic flavor!
12. Sovetskoye Shampanskoye (Soviet Champagne)
Alcoholic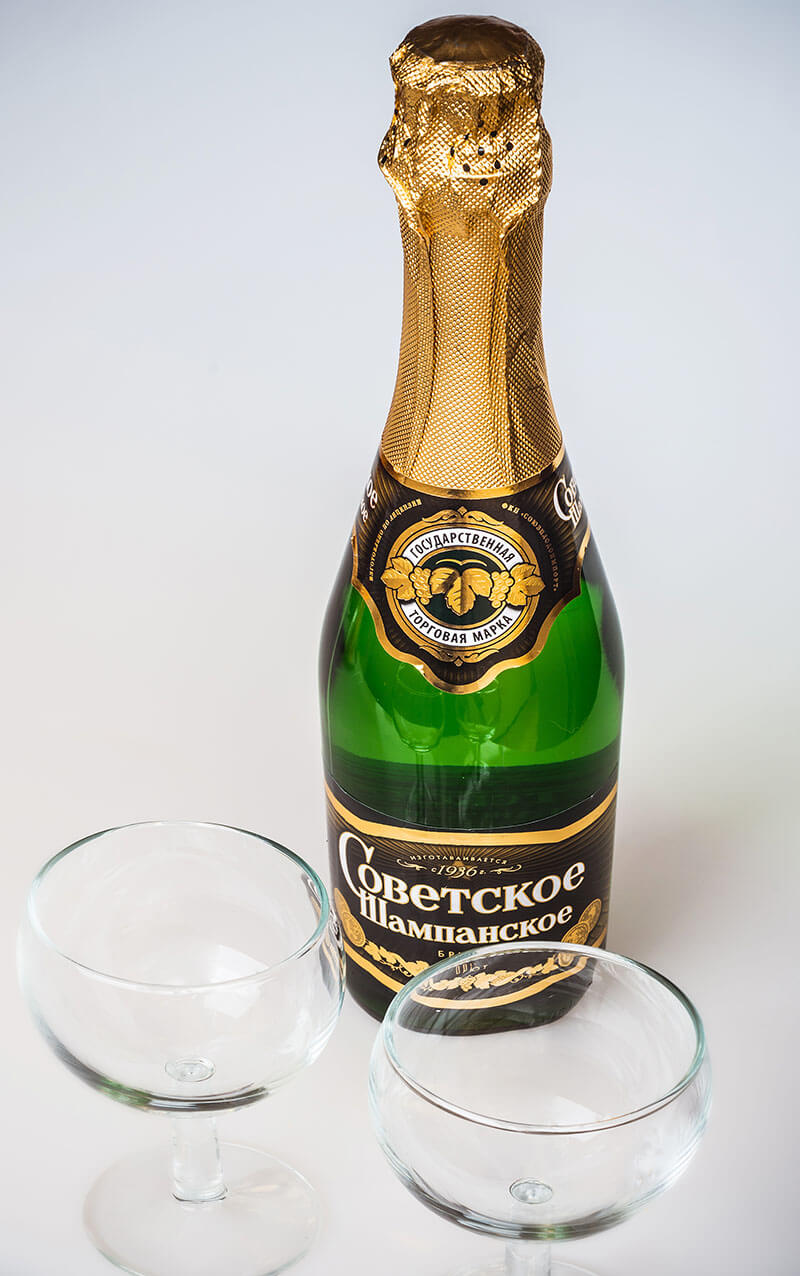 As its name indicates, Soviet Champagne is an iconic wine produced by the Soviet Union. The idea of making a "cheap, healthy, and delicious champagne" was initiated by the very former Russian leader, Joseph Stalin.
Stalin believed that champagne was a sign of good life and well beings, and he wanted to make it available to everyone. Compared to Western alcoholic drinks, Soviet Champagne features a more powerful sweetness.
Some people describe it as sparkling soda mixed with light alcohol. Though numerous higher-quality rums and wines have been produced nowadays, Soviet Champagne still retains its value as a drink of the past.
Where to buy: Bottles of good old soviet champagnes are offered by online retailers. You can also find it in some hotels, restaurants, and bars in Russia.
Quench Your Thirst With These Fabulous Russian Drink Recipes
Don't worry if you don't have enough time to visit Russia and try out the delicious beverages in this country. I have compiled the three best Russian drink recipes with easy and simple steps that everyone can prepare at home.
Let's begin with the filling Russian Kompot for people with alcohol intolerance.
1. Making Kompot (Homemade Fruit Juice)
There are countless methods for preparing Kompot, as you can use various fruit types for this delicious drink. However, the most authentic and tasty Kompot should involve berries. I'm sure that your kids will love this beverage that takes just 15 minutes to prepare.
Ingredients: Apricots, cherries, blueberries, water, and sugar.
Step 1: Boil one gal of clean water in a large pot.
Step 2: Prepare the fruit by washing them thoroughly. Slice the apricots in half and discard the pits, then pit the cherries. A pitter may save you time and effort in removing the pits.
Step 3: When the water is about to boil, put in the fruits and wait for the texture to boil. Then switch to medium heat and wait for around 30 minutes without covering the pot.
Step 4: After 30 minutes, turn off the heat and season the drink with sugar.
Step 5: Wait for the mixture to cool completely, then remove the fruit, and freeze the juice to serve cold.
Preparing the delicious Kompot has never been easier, thanks to this guide.
2. Making Ryazhenka (Baked Milk)
Ryazhenka is another filling and nutritious treat that your children will love. If you have some fresh milk left in the pantry, why not prepare a tasty cup of Ryazhenka to start your morning? Here are the basic ingredients and steps for making the most delicious Ryahenka.
Ingredients: Fresh milk (pasteurized or raw), sour cream, or Kefir grains.
Step 1: Place the milk in the Dutch oven and bake it at 225ºF without covering. Wait for around 6-8 hours until the milk forms a golden brown crust on top.
Step 2: The crust is edible. You just need to remove it and serve.
Step 3: Refrigerate the baked milk texture (You can skip this step, but it makes your baked milk creamier).
Step 4: Strain the cool baked milk into a glass jar using a mesh strainer, then add sour cream (Kefir grains if you prefer). The proper ratio should be one tablespoon of sour cream per two cups of Ryazhenka.
Step 5: Cover the texture carefully and leave it to rest at room temperatures for around 4 to 12 hours.
Step 6: Ryazhenka is ready when it has a thick and yogurt-like texture. If you prefer a more liquid-like texture, shake it before serving. Ryazhenka can be served cool.
Another alternative method is to bake the milk in a slow cooker. Cover the lid and leave a small open space so the moisture can get out. Turn on the heat and wait for around 8-10 hours until you see a golden crust on top of the texture.
Here is the easiest way to make Ryazhenka that even beginners can follow!
3. Making Medovukha (Slavic Honey-based Alcoholic Drink)
Sometimes you just want a sip of alcohol to add more fun and flavors to the boring days. Speaking of Russian light alcoholic drinks, nothing can compare with the famous Medovukha.
Though Medovukha takes months to ferment, its exotic honey flavor is worth your time. Here's how to make the most authentic Medovukha at home.
Ingredients: Cold water, honey, raisins, and flexible spices.
Step 1: Combine and blend all the ingredients with cold water in a jar, then let it ferment for 2 days without covering. (You can cover the lid with a cloth to prevent insects from getting in).
Step 2: Strained the fermented mixture through the cloth in a bottle. Then refrigerate it.
Step 3: Keep it in the fridge for around 2-3 months, and you'll get a foamy and cloudy texture. From 3 to 6 months, the mixture will get denser and runnier.
Note: The higher the temperature, the faster the fermentation process. If it is in the winter, you may have to wait for a longer time. To check the level of fermentation, you can light a match near the drink. If the match burns strongly, then the fermentation is still on.
This preparation of Medovukha is so appealing that you want to jump straight in the kitchen!
Which Is Your Favorite Russian Drinks?
Some Russian drinks are very pleasant and tasty, some taste a little bit strange if you are not used to them. Nevertheless, the beverages compiled in this list are iconic Russian drinks that you should try at least once when visiting this vast and cold country.
For the fans of alcohol, heavy drinks like Vodka or Beer help you derive more fun and excitement from the parties. If you prefer something more delicate, then try out a cup of hot Russian tea for a cold morning. It will warm up your soul and heart.
So, that are basically the top drinks available in Russia. If you know about any other exotic beverage, feel free to comment and let me know. Did you have a great time reading this post? Which drink will you try first when visiting Russia?
Please use the comment section and share with me your thoughts. And if the information in this article can satisfy you, don't hesitate to give me a high rating and share. I would appreciate it. Thank you for your time!