I'm here to give you easy mini crockpot recipes that you can whip up on busy days. This post has everything you are searching for, from tasty crockpot breakfast and lunch to dessert. The best part is that all the dishes will surely satisfy your taste buds with wonderful flavors.
I know when you are heavily overloaded with work, your stomach will crave something delicious. But you have no energy to prepare anything. That's just the past because you've got this list. There are hand-off recipes to make in the mini crockpot that you shouldn't miss.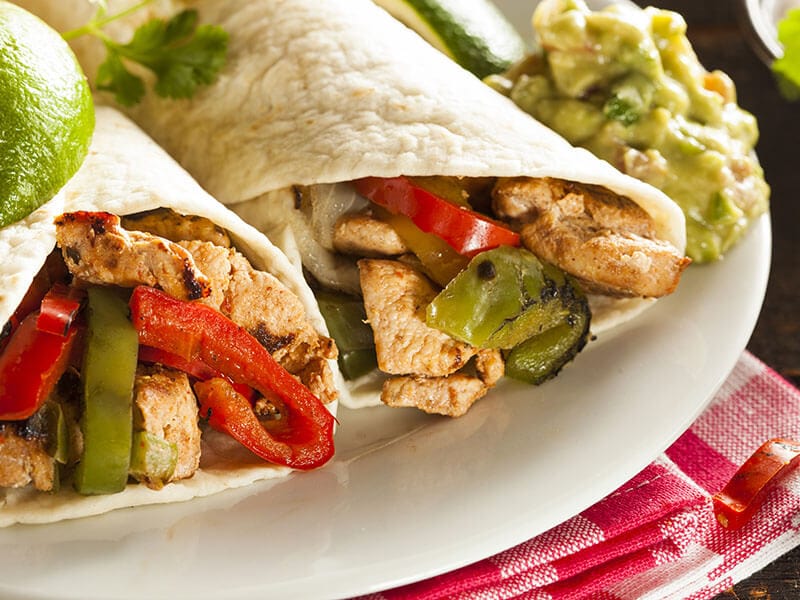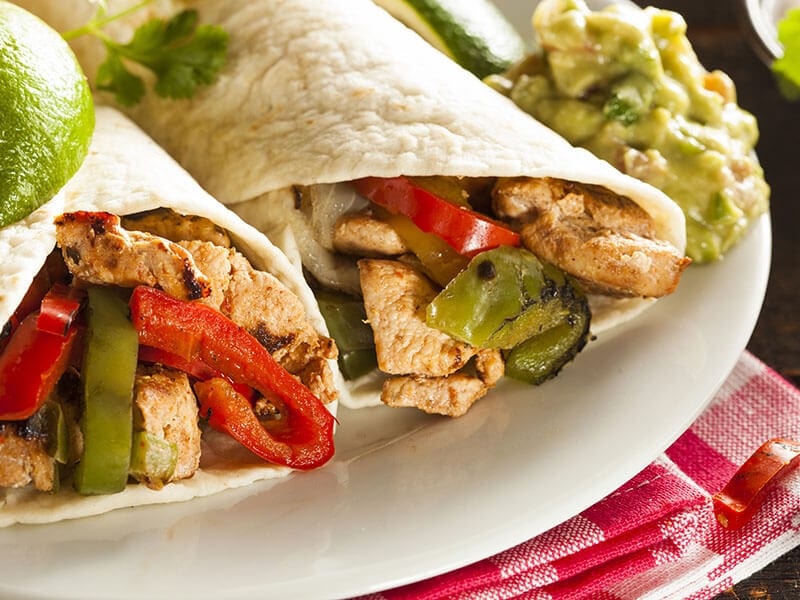 Must-Cook Mini Crockpot Recipes For Everyone
Are you wondering what a mini crockpot can cook? You will find the answer right here. Even if you want to assemble light meals, snacks, or tempting drinks, nothing can be more challenging with a mini crockpot.
Total time: 2 hours 5 minutes
Don't you trust me that your mini crockpot can take care of everything? These chocolate peanut clusters are heavenly delicious to snack on every day or give as a food holiday gift every occasion.
You'll never return to any other peanut cluster recipe because this is the easiest. There are just 5 minutes of preparation and 3 ingredients to whip up these tempting goodies.
Leave chocolate chips, candy melts, and peanuts in the cooker. Once the mix is mealy, wait several minutes and scoop it out with a spoon onto parchment. When the clusters are completely cool, they're ready to snack on.
Crockpot chocolate peanut clusters don't take much energy to whip up.
Total time: 8 hours
Slow cooker chicken burrito bowls won't upset your craving stomach with tender shredded chicken, chili-spiced brown rice, and mildly nutty black beans. For a richer flavor, you can add cheese, sour cream, or avocado to your bowls.
Since the chicken needs a longer time to tenderize than the other ingredients, this recipe includes two stages. Cook the chicken, broth, and tomatoes in a pot on low heat until tender. After that, cook the rice, beans, and corn for an extra 3 to 4 hours.
On the other hand, you can cook the rice separately instead. Start by cooking rice as instructed on the stovetop while cooking chicken in the crockpot on low. Corn and beans should be added last and cooked for an additional 30 minutes.
Total time: 6 hours 30 minutes
Tagine is the name of a North African dish cooked in an earthenware pot. The food occasionally consists of veggies, fruits, and meat (it can be lamb, fish, or chicken). Be at ease! You won't have to equip any pottery pot here.
Because the dish needs to be simmered at an unchanging heat for long hours, cooking tagine in a crockpot is a brilliant idea. You'll need lamb neck, carrots, tomatoes, chickpeas, and spices for a moist and steamy dinner.
Some recommended foods that match with tagine include rice, salads, bread, or whatever you desire.
Total time: 4 hours 15 minutes
Want a crockpot recipe for two? This simple pot roast is worth trying. For a two-serving meal, you may need 2 pounds of chuck roast. You don't have to worry about chewing tough meat. It'll be perfectly tender in your mini crockpot.
To balance the meaty and savory flavor of chuck roast, red potatoes and carrots will be an excellent option. Chop the veggies, season them with spices, and roast them for 20 minutes at 425˚F before placing them in the crockpot.
Because carrots and potatoes may get mushy when cooked for too long in a crock pot, roasting veggies first can help them get a slightly crunchy texture.
Total time: 8 hours 20 minutes
This beef recipe made in a crockpot is not only tasty but also incredibly low in fat and sodium. Besides, cooking beef stew in a crockpot is much more effortless than cooking in old-fashioned ways. Just throw the beef with other seasonings and cook them thoroughly in a pot.
Apart from beef and vegetables, low-sodium beef broth is an important component in this recipe. It makes your savory dish healthier and gives the meat a richer flavor. You can add pasta to cook with the stew or serve with a crusty loaf of bread.
Total time: 6 hours 40 minutes
The chewy and juicy beef balances the tenderness and mild sweetness of broccoli and white rice. Your stomach won't stop growling when you smell the irresistible aroma of the food.
You won't have to precook broccoli or beef here. Fresh veggies and raw meat will be ideally finished in one pot. For frozen broccoli, cook unthawed florets for an extra 30 minutes.
To thicken the dish, stir cornstarch with a few spoons of cooking liquid in a bowl and pour into the crockpot again. However, if the texture isn't as thick as you want, you can drain the cooking liquid and cook over medium-high heat on the stovetop.
Slow cooker beef and broccoli will blow your mind with the incredible flavor.
Total time: 7 hours 20 minutes
Slow cooker crack chicken is the winning combination of bacon, cheese, chicken thighs, and ranch seasoning mix. This flavorful dish can pair with fluffy white rice, hamburger, or even flaky crackers as a dip.
For the creamiest texture, top the chicken with cream cheese and cook thoroughly for 7 hours. When everything is fork-tender, shred the chicken, stir the food well, and place the cheddar on top. At this point, cooking for another 10 minutes is enough.
Besides chicken thighs, you can use chicken breast if you want. A pinch of jalapeno can make your dish spicier and more tempting.
Total time: 4 hours 5 minutes
Crockpot Hawaiian chicken takes only a few minutes to pull together. You'll make this recipe countless times because it includes no more than 3 ingredients: chicken, pineapple, and BBQ sauce. Wait! And your mini-sized crockpot!
Believe it or not, though the chicken isn't seasoned with many spices, it's surprisingly juicy, sweet, and savory. Needless to say, this recipe is a lifesaver when you're not in the mood to heat up the kitchen. Try it! You will regret not knowing this recipe sooner.
Total time: 3 hours 10 minutes
Making chicken fajitas has never been this easy with your mini crockpot. When pairing the chicken with tortillas or salad, you have a Mexican-style treat ready to dish up on the dinner table for your small family on busy winter nights.
Salsa and bell peppers are stars making your chicken rich in flavor and colorful. If salsa isn't available in your kitchen, you can replace it with other similar products or diced tomatoes.
Keep any leftovers in an airtight container and place them in your fridge. Try to consume it within 2 or 3 days. The food is also freezer-friendly. Stock the dish in your freezer for 2-3 months so you can enjoy it anytime.
Total time: 4 hours 20 minutes
Pad Thai is a renowned street food in Thailand and is a fried rice noodle dish that includes shrimp and some vegetables. This slow cooker pad Thai recipe allows you to enjoy Asain-inspired cuisine in your comfortable home.
This version of pad Thai isn't completely the same as the traditional one. But its taste is impressive with the blend of chicken thighs, umami soy sauce, and tender Asian lo mein noodles.
Remember, cook the noodles before placing them in the crockpot. Before serving, sprinkle the food with green onions, herbs, and chopped salted peanuts.
Total time: 8 hours 10 minutes
Marinara sauce (a tomato sauce) mixed with tagliatelle pasta and chicken meat can become a top-rated pasta dish cooked in a slow cooker. The delicious sauce is a blend of tomato, garlic, basil, onions, and other components.
As for the origin of the marinara sauce, in the 16th century, cooks in Neapolitan ships were the inventors of the sauce after the tomato was brought to Europe. On the other hand, some say Neapolitan sailors' wives invented it when their husbands returned from the sea.
This is how to prepare chicken marinara for busy dinners. Before going to the workplace, you can spare some minutes to put the chicken and the sauce in the crockpot. Once you come home, cook the pasta, toss it with the remaining ingredients, and serve warm.
Total time: 2 hours 1 minute
Sipping a small cup of hot chocolate on freezing days is extremely pleasing. This beverage is effortless to prepare with a few ingredients such as cocoa powder, oat milk, chocolate chips, and vanilla extract.
Start by dissolving cocoa powder with warm water, then add the mixture and other ingredients to the crockpot. Cook for 2 hours on low and stir frequently. With a strainer, skim a layer of milk that appeared on the surface. Finish by mixing vanilla extract.
You can top the drink with marshmallows, chocolate shavings, or peppermint sticks to enhance the taste.
Crockpot hot chocolate can comfort your body with a bold chocolatey taste.
Total time: 8 hours 30 minutes
This hearty and delicious dinner dish will comfort your small family with the flawless combo of steak and veggies. A plate of buttery lemon steak bites will attract everyone with a pleasing aroma.
Chuck roast is best for slow-cooking. Before adding the meat to the crockpot, you should cut the beef into bite-sized cubes, season the meat cubes with salt and pepper to taste, and sear them in a pan. These steps will enhance both the flavor and color of the beef.
The steak bites are tender and flavorful, mixed with starchy potatoes, sweet cherry tomatoes, and red onions. I'm sure it'll soon be your new favorite crockpot main course.
Total time: 4 hours 5 minutes
If you want to prepare a side dish in your mini crockpot, how about trying this recipe? Tender mushrooms combined with garlic, butter, and herbs can pair with almost every main course. The dish only requires 5 minutes of preparation.
You'll love this recipe because you don't have to turn on the stove. All you need to do is place everything in the crockpot, cover, set the heat, and come back when it's done. Believe me, you won't be able to find any crockpot mushroom recipe easier than this.
Cremini mushrooms are ideal for this side dish. The cooking time may vary from 1-2 hours when cooking on high and 3-4 hours on low. Remember, each crockpot is different, so cook until the mushrooms turn brown and tender.
Total time: 5 hours 10 minutes
Red beans and rice will fill up your cravings with flavors of smokey and nutty beans, cooked rice, and aromatic herbs. While this crockpot dish is vegan, it is still packed with nutrients and considerably benefits your health.
Beans are well-known as a great source of fiber and protein. They can help you lower cholesterol levels, improve your gut health, or have the effect of weight loss. Beans are easy to find in every grocery store, and you can buy them at a reasonable price.
Total time: 2 hours 5 minutes
It never goes wrong when serving this rice pudding for breakfast, dessert, or snack. Let your mini crockpot take care of all the hard work. While waiting for the tasty slow cooker sweet treat to finish, spend your time on other enjoyable stuff.
Slow cooker rice pudding brings a mildly sweet, buttery flavor and has a rich, thick, and creamy texture. Your pudding is a kick of flavor just by adding a little cinnamon and vanilla extract. Be sure to use long grain and raw rice for this recipe.
Cooking rice pudding with a mini crockpot is never a problem.
Total time: 4 hours 20 minutes
Have you ever tried a savory pie packed with meat, mushrooms, and cream? This outstanding slow cooker chicken pie can surprise you with its flavors, and you won't be able to mistake it for anything else.
The addictive pie includes a meaty and tender filling topped with a buttery and golden brown pastry layer. If you don't have time to make the puff pastry at home, grabbing premade pastry isn't a bad decision.
Assembling the pie may take time, but it's completely worth a shot. Place the slow cooker filling on a dish, cover the filling with the pastry, brush the top with beaten egg for a charming look, and bake in the oven for 20–25 minutes.
Total time: 4 hours 10 minutes
Little smokies are famous for game-day parties, potlucks, or get-togethers. However, it never goes wrong when you serve these crockpot smokies as a delectable afternoon snack. Coated in the honey BBQ sauce and grape jelly, these treats are so addictive.
You can pair these smokies with almost anything. If you want to eat them for lunch, I suggest serving the treats with white rice, beans, or your favorite veggies like asparagus, broccoli, etc.
It's also easy to prepare the little smokies ahead of time since they can last for up to 3-5 days in the fridge.
Total time: 4 hours 10 minutes
This simple but nourishing recipe is a wise choice for busy weeknight dinners. Wild rice, mushrooms, pepper, and fat-free broth are the main components of this recipe. Everything is perfectly incorporated together to create a heaty and delightful dinner.
The rice is ideally tender if you cook it for 4 to 6 hours on low. However, don't leave it too long in the crockpot. It may end up mushy. In case you can't consume it instantly, place the food on a plate and reheat it in the microwave before eating.
Cooked wild rice is high in protein, dietary fiber, and vital nutrients. It's shown that wild rice can also help you reduce risks of heart disease, prevent diabetes, etc.
Total time: 6 hours 10 minutes
Pizza sauce is a must-have stuff in your kitchen. I know it's convenient when grabbing one jar of pizza sauce at stores. But homemade crockpot sauce is much easier than you expected with several ingredients such as tomato sauce, sugar, and garlic powder.
If you want a sugar-free sauce version, you can use other sugar substitutes or just cut out sugar. The sauce is still good after 3 days of chilling. For long-term storage, put it into a freezer container so that you can freeze it for up to a year.
Total time: 6 hours 15 minutes
Let this food comfort your hungry stomach with the warmth of cumin, nutty beans, and meaty ground meat. This recipe is versatile, so you can alter the taste with other ingredients you have on hand.
Almost all types of beans can fit the dish. Pinto, kidney, and black beans are yummy, but feel free to pick your favorite types. For the meat, you can choose beef or even rotisserie chicken as replacements for ground turkey.
A scoop of sour cream, a few avocado slices, or a sprinkle of cilantro and cheese on top of your turkey chili bowl will take the meal to the next level.
Total time: 2 hours 5 minutes
You will love a cheesy and creamy crockpot dip made with frozen spinach, artichoke hearts, and cheese. This melt-in-your-mouth dip is hard to resist, whether you eat it with chips or spread it on a thin-sliced baguette, crostini, etc.
Cream cheese, sour cream, mayo, parmesan, and mozzarella are the perfect combination that creates a super gooey texture. For a slight spiciness, you can add red pepper flakes and black pepper to the dip. Now, place everything in the crockpot and let the crockpot do its work.
You'll make this crockpot spinach artichoke dip from time to time.
Make Your Life Easier With These Mini Crockpot Recipes
All of these recipes need a few stages of preparation work. From main entrees and side dishes to desserts, you can whip them up without any difficulties. Even on the busiest days, you can treat yourself and your family to yummy dishes cooked in the mini crockpot.
Don't hesitate to tell me which recipes you are impressed with the most by leaving a comment below. If you find these ideas amazing, share this post to let more kitchen lovers reach this. Numerous fascinating collections are awaiting your discovery.
Nutrition Facts
4 servings per container
---
Amount Per ServingCalories428
% Daily Value *
Total Fat 11.5g

17

%
Cholesterol 152mg

51

%
Sodium 729mg

31

%
Potassium 1279mg

37

%
Total Carbohydrate 21.2g

8

%

Dietary Fiber 4.9g

16

%
Sugars 5.3g

Protein 57g

114

%
---
* The % Daily Value tells you how much a nutrient in a serving of food contributes to a daily diet. 2,000 calories a day is used for general nutrition advice.