Easy low sodium soup recipes are the hot topic since these available dishes in the restaurant are usually high in salt content. That leads to several severe health issues, such as heart disease, high blood pressure, and chronic kidney diseases.
For that reason, my article brings a series of low-sodium soups. Not only are these delicacies perfect in appearance, but their tastes are also amazingly toothsome in every spoonful. You do not have to worry about consuming bland food here. Find out how by reading on!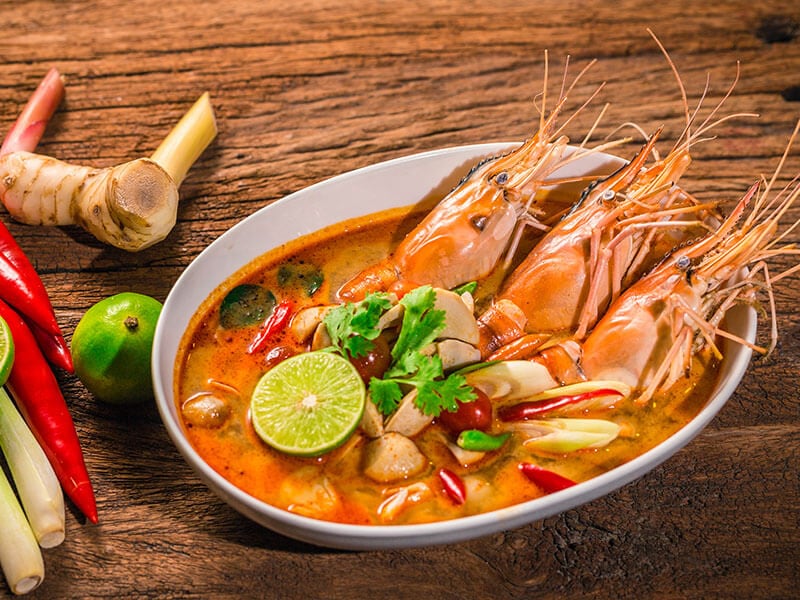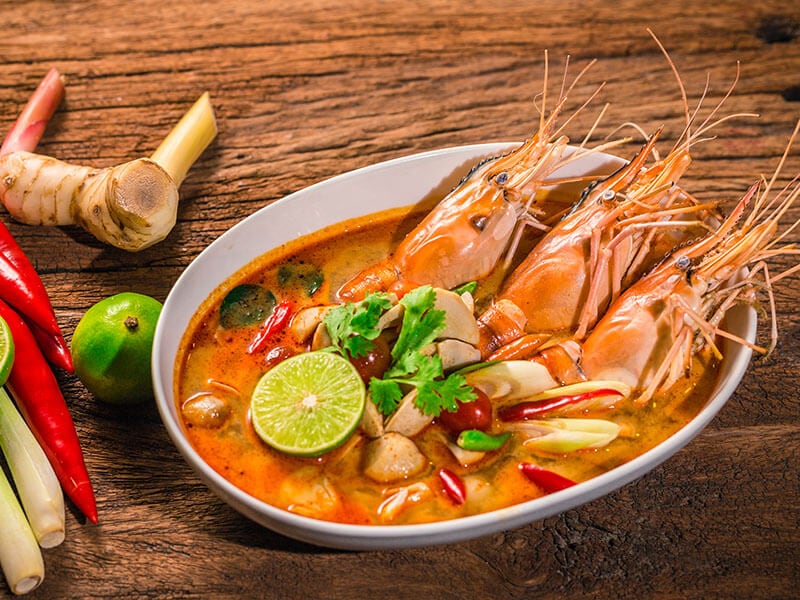 Top 22 Simplest Sodium-Free Liquid Food To Treat Friends
Hot soups are perfect for cold days, but you may be concerned about their high sodium content. No biggie! With my post, you can make lovely soup for everyone while still ensuring their good health. Go on reading to know more details!
Total Time: 1 hour
Let's start small by doing this classic chicken soup so you may have a heartwarming side course with Tamales for a brilliant Mexican dinner. The garlic and onion come together to add some aromatics. Plus bay leaf and basil, this delicacy has no shortage of aromas.
My recipe calls for a simmering step to get the flavorful soup, which takes you only minutes to cook the low-sodium broth and bone-in-chicken breasts. When chicken is tender, transfer it to a bowl and wait until it is cool down to shred meat.
Finally, add some vegetables to gain fibers and stir in noodles if desired. You can season a few salt and pepper to round the taste. The result will be a nutritious soup to satisfy everyone's cravings.
Another thing you will love about this recipe is that you can make it in advance. Omit the noodles and parsley, and your soup can stay in the refrigerator covered for up to 3 days.
Here is the easiest way to cook a classic bowl of chicken soup in no time.
Total Time: 1 hour
Next up is a famous Vietnamese food – Phở, but in a vegan version. Also, this recipe is low in sodium since it uses unsalted broth and rice noodles to cook a healthy, flavorful bowl of Phở.
Vegetable broth, brown sugar, ginger, onion, and garlic join together to make a sweet and aromatic soup base, whereas the spices are the soul of the delicacy. The cinnamon stick, star anise, cardamom seeds, and fennel seeds offer a unique aroma to the whole dish.
You can also toast these spices to improve the taste. Once the preparation is done, it is time to shine like a chef. Let the noodles and protein swim in hot broth, and add many fancy toppings. Bring this attractive dish to the table and watch your family fall in love with it.
Total Time: 30 minutes
There is nothing easier than this light dinner of egg drop soup. Making the broth and drizzling beaten egg mixture into the soup base is all it requires.
The ginger and soy sauce lend savory and spicy hints, while the eggs give a fatty mouthfeel. With some spring onions, they make up a hearty egg-based recipe to warm your family on cold days.
Moreover, you can improve your delicacy with some ingredients, including mushrooms, chicken, and bok choy. These additions will enrich the texture and flavor of your soup.
Total Time: 30 minutes
This salmon noodle soup is a perfect Vietnamese broth and salmon filet combination. Feel free to use any broth of your favorite, as long as it is low in sodium, for the best result.
The lemongrass and spices provide your soup with an aromatic flavor. The ginger adds a spicy hint that reduces the fishy taste. And do not forget the tomato, which accompanies beautifully with fish to offer umami and acidity to every spoonful of soup.
For the best salmon in the dish, a tip is to cut it into ¾-inch thick chunks. By choosing a suitable thickness, your salmon is cooked thoroughly without drying on the outside.
Total Time: 25 minutes
Alaskan salmon chowder is what is coming next to satisfy your family's satiety. The salmon is soaked in low sodium chicken broth and heavy cream to present a creamy and umami mouthfeel.
Potatoes, celery, and carrots are indispensable veggies to add to soup, whose fibers ensure a full stomach and good digestion. With a few herbs, your soup will release a stimulating fragrance that surely pleases your nose.
For the best flavor, raw salmon is ideal. Toast it with butter and flour on a skillet until it is brown outside yet tender and juicy inside.
Alternatively, you can skip this extra step if you lack time. The taste won't be as good but still ensure the deliciousness of the dish.
Let's bring in the creamy corn and shredded cheese to make your Alaskan salmon chowder even better!
Total Time: 15 minutes
You should not miss this unique corn chowder. It is crazily quick but promisingly delicious Spanish recipe that's full of flavors. Instead of heavy cream, my recipe uses grated potatoes to thicken the soup, which makes it lighter than a normal one.
The chorizo and paprika offer smoky and peppery notes before the corn and pimento (cherry pepper) lend a sweet tone to the overall taste.
With a few parsley on top, your soup is nothing but super delectable. And everyone may ask for another bowl, so be prepared to make a large pot.
Total Time: 25 minutes
You will become deeply enamored with this spring vegetable soup simply from a pack of veggies and broth. My recipe calls for leek, celery, and garlic in the beginning in hot oil to bring aromatics. The white beans and peas also offer a healthier soup with loads of protein.
The star of this delicacy is spiralized carrots, which I call carrot noodles. They bring to soup the beautiful orange color and uniquely sweetness. Once you stir in thyme and tarragon, your meal will boast tons of earthy and minty tones that please every eater.
To serve, you can add some cheese to fancy up the soup and eat it with a couple of crusty bread. Or, include some quinoa or shredded chicken to increase the protein amount and sweetness of the dish.
Total Time: 30 minutes
Here comes the famous tomato soup to serve at any time of year. You can treat it as hot soup on cold days or cold one on hot days. It is attractive to everybody due to its vibrant red and yummy taste.
Thanks to the low sodium broth and ingredients, this delicacy is one of the least salty soups you can find. The onion adds a sweet tone while sauteed garlic and tomato provide extra savoriness. Plus coconut milk, your soup is creamy yet lively at once.
Use a blender to puree the chunks in the soup to achieve a more comforting soup. In the end, you will have a spoonful of deliciousness that melts in your mouth upon every touch.
Total Time: 1 hour 10 minutes
When it comes to comforting soups in fall and winter, there is no way you can forget the popular butternut squash one. You will feel its creaminess all the way from the mouth to the stomach. My recipe asks for roasted butternut squash, so the flavor is even more toothsome.
The melted butter and hot oil will enhance how wonderful the greens taste. These include the herbal sweetness of leek and the peppery earthiness of sage and garlic. Once they are fragrant, pour in the umami chicken broth to complete the taste.
But if you seek a vegan version, low-sodium vegetable broth is nice to swap for an animal-derived one. To turn it into a restaurant-style dish for the dining table, garnish with some creme fraiche on top. Its richness will elevate the sweetness of the soup to the next level.
Simply swap leek and sage for some spices at home, and your low-sodium roasted butternut squash soup is ready!
Total Time: 30 minutes
Parsnip, pear, and pistachio soup is other comforting food to serve in wintertime. When having a spoonful, you can find a smooth texture and harmonious flavors in this delicacy. The best thing you can expect from this recipe is how effortless it is.
You only need to cook all the ingredients in a large pot. The pears and parsnips produce an earthy sweetness, whereas the pistachios boast a pleasant nuttiness. Add a bit of cayenne, and your soup will be overflowing with flavors.
For the presentation, garnish your servings with some chopped pears and pistachios. The final soup will look classic and cozy, making your guests feel at home.
Total Time: 25 minutes
If you think zucchini is only for salad bowls, you are wrong. This summer squash is many more beyond, which you should discover through this delicacy – cream of zucchini soup.
The making is simple since you only need to simmer and puree things – chicken broth and onions complement the grassy sweetness of zucchini. Meanwhile, sour cream diversifies the flavors with extra tanginess. Together they bring out a flavorful soup for any time of the year.
The most liked thing about this recipe is its long shelf life. You can freeze zucchini soup for up to 4 months, so when it is time to eat, thaw soup in the fridge and microwave it the next day to have an instant cozy meal.
Total Time: 50 minutes
This delicious Italian soup recipe only requires a large stockpot and some pantry ingredients to bring a Mediterranean flavor to your home.
The beef broth complements savory marinara sauce to add some richness. The dried thyme and crushed red pepper impart fragrant and peppery hints to the dish, rounding off its taste to perfection.
And do not skip the meatballs, pasta, and frozen peas that make up this Italian food. After a time of simmering, the carbs and vegetables absorb well in the soup and represent the best taste of Italian cuisine.
Total Time: 46 minutes
This healthy onion soup is a signature recipe of French cuisine, which is outstanding in its creaminess and sweetness. The beauty of that deliciousness is the cooked onions.
The buttery flavor pairs well with the natural sweetness of the onion. Plus, beef and chicken broth present umami and savory notes in every dip of bread, but it does not end there. The cheesy top layer also lends a gooey texture, which provides more fun to the eating experience.
Serve your hearty meal next to a spinach salad or balsamic vinaigrette salad to add brightness. Or, you can treat it as a perfect starter to roasted meat.
Check out this homemade French onion soup recipe!
Total Time: 50 minutes
The next delicacy is my favorite one at the end of the month because it is budget-friendly yet hearty to treat my whole family. Aside from that, this black bean soup is also ultra nutritious with a high content of protein and fibers, so it is worth every penny.
In addition to earthy beans, the spices contribute most flavors: warm cumin, spicy oregano, and minty bay leaf. Plus vegetable broth and tomatoes, your soup is full of savoriness.
Bring this delicacy to puree, and you will gain a thick soup as desired. But remember to leave several chunks in soup so you can feel some textures in your mouth.
The fun part comes from the toppings. Low sodium salsa, salt-free tortilla chips, or plain Greek yogurt should be at the top of the list for extra Mexican flavors.
Total Time: 30 minutes
How about combining spinach and broccoli into one soup bowl? The greens accompanying low-sodium chicken stock will lend your delicacy umami and an inviting flavor.
To recreate this filling meal, microwave spinach for a couple of minutes. Meanwhile, saute onion and melted butter in a saucepan, then toss flour for thickening. Cook broccoli until tender before adding spinach and cream.
The last step is to blend your soup smoothly. Serve alongside lemon zest and Greek yogurt for extra zestiness and tanginess.
Total Time: 40 minutes
Compared to the spinach soup above, this one requires more ingredients to make. But you can rest assured that the making is simple and its exotic taste will blow your mind.
Cilantro, arugula, and spinach work together to make this soup, while potent spices bestow spicy, earthy, and nutty tastes on it. And the ingredient that contributes to the silky and light texture is potatoes.
Try drizzling some olive oil and adding a hearty spoonful of Greek yogurt when eating it. These additions will give your dish a fruity, tangy flavor that pairs well with the spices and creates a lovely elegance.
Total Time: 35 minutes
Let's take a step back to the diverse cuisine of Asia and experience this Tom Yum soup from Thailand. You will love how delicious and customizable it is. There are two main elements in this flavorful Thai delight: broth and some foods that go into it.
The broth comes basically from the low sodium stock and Thai seasonings. Lemongrass, galanga, and kaffir leaves are the three indispensable ingredients. While lemongrass offers bright floral notes, the other two provide a sharp citrusy flavor.
How can it be Thai food if you forget the chili? The bird eyes chilies come to elevate the spiciness. Once you add tomatoes, prawns, and mushrooms, your soup becomes a filling meal that no one can deny its toothsomeness.
For a restaurant standard of Tom Yum, chili paste and evaporated milk are secret additions. But if you love the classic and simple, the clear version is delectable enough to serve.
How does a Thai chef cook Tom Yum from scratch? Here is the deal!
Total Time: 20 minutes
This carrot soup is a healing treat every time you get the flu. The preparation starts with roasting the carrot, onion, and garlic in the oven to bring out the basic flavors. The turmeric and cayenne perfectly accompany coconut oil to lend a woody earthiness and heat.
All roasted ingredients, ginger, vegetable broth, and lemon juice blended produce a creamy soup with spicy and tangy undertones. Garnish some sesame seeds, Greek yogurt, and coconut flakes on top, and your dish is ready to go.
Total Time: 25 minutes
Miso soup is a food you may come across in the U.S Japanese restaurant, where people often serve it as a starter. The deep savoriness and salty-sweet richness of miso paste are what you will find in this filling soup.
When you scoop a spoon, you will find many things in it: tender tofu, earthy mushrooms, and crumbly seaweeds. Together they complete the miso soup base to impart a savory and delicate meal for any time of day.
And do not miss out on the green onions. These cute greens will bestow a mildly peppery flavor on your final dish.
Total Time: 30 minutes
The next decadent and creamy soup is sweet corn bisque, a French style of soup. However, this delicacy uses low-sodium chicken broth instead of the strained broth of crustaceans. So you may expect it to be less fishy and more budget-friendly.
Corn is the beauty of the delicacy, whose natural creaminess graces the whole texture. There is no need for heavy cream in my recipe, hence a healthier version.
End the dish in the blender with a smooth bisque. Drizzle sriracha and sprinkle some chopped chives and corn kernels to make your soup full of flavors: creamy, spicy, and a slight garlicky note.
Total Time: 25 minutes
As the name implies, this pea soup is ideal for those hot summer days. This recipe is not only quick to make but also cooling and refreshing to enjoy as it contains mint. So there is no reason to refuse it.
Shallots and butter are the two first ingredients to touch the hot pan. Then, broth and mint sprigs come to dilute the soup base and lend it the main flavor. The rest is to add frozen peas and process the soup in the blender.
With a garnish of creme fraiche and mint, your simple delicacy will turn into a fancy 5-star restaurant soup in no time.
Total Time: 45 minutes
Roasted red pepper from a jar and prepared pesto are what you need to make this version of red pepper soup. Though the making is a breeze, its appearance and taste will make your jaw drop.
The pesto offers complex layers of flavors to the broth and veggies. Meanwhile, the woodsy aromatic rosemary sprig and smoky paprika enhance the taste of the whole dish. On the other hand, fire-roasted tomatoes and red bell peppers bring together the bright crimson color.
Do not over puree the soup; leave some pieces in there. That way, your pepper soup has many textures and flavors. Top with melted Mozzarella to finish.
Let's figure out this effortless roasted red pepper soup with only five ingredients!
Home Cook Low Sodium Soup To Gain A Good Health
Nothing can compare to a hot bowl of soup at home on cold days. You do not worry about salt content or any unknown additives in your meal. In addition, the list of recipes is also untroublesome to home-make and budget-friendly. So take one and make it right away!
Do not hesitate to leave a comment about your favorite things about soup and cooking experience. Your thoughts may help many newbies out there!
Plus, click on the like and share buttons to support my article. Your love is my motivation to share much more. Thank you, and I wish you all the best!
Nutrition Facts
8 servings per container
---
Amount Per ServingCalories112
% Daily Value *
Total Fat 0.9g

0

%
Sodium 52mg

3

%
Potassium 438mg

13

%
Total Carbohydrate 20.5g

7

%

Dietary Fiber 6.3g

24

%
Sugars 4g
---
* The % Daily Value tells you how much a nutrient in a serving of food contributes to a daily diet. 2,000 calories a day is used for general nutrition advice.