Finding the best leftover roast beef recipes after a big feast appears to be a fairly typical problem. Because preparing your roast beef demands a significant amount of time and effort, no one will want to squander it.
You're fortunate since you can repurpose your leftover roast beef into a multitude of delectable meals you probably never thought. Please don't wait any longer; scroll down to see what I am going to offer you!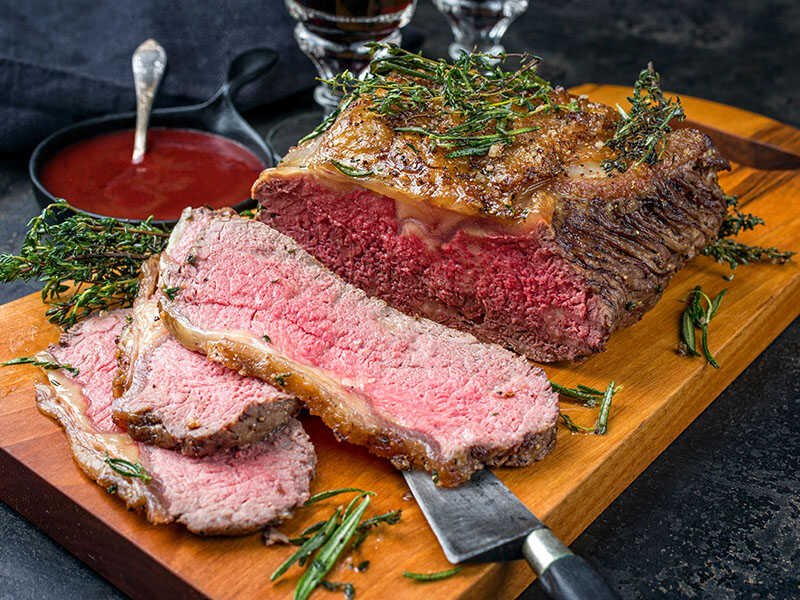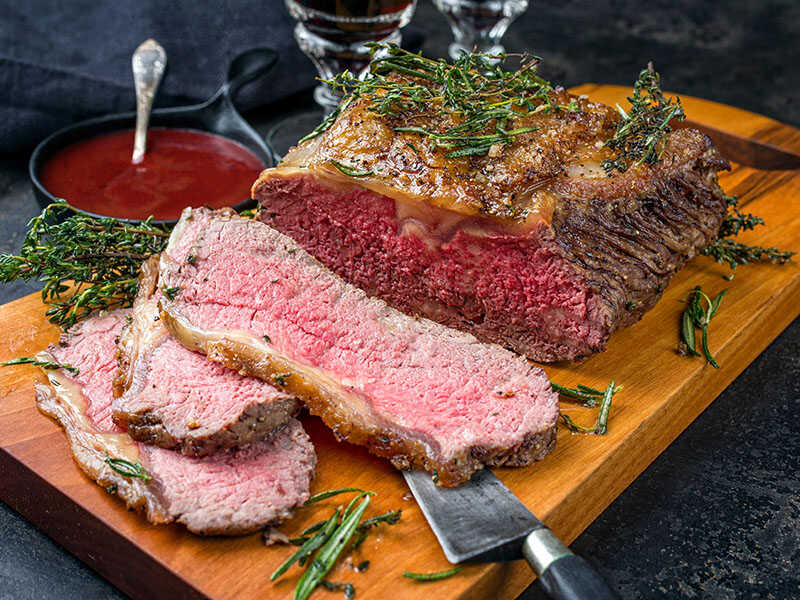 24+ Best Leftover Roast Beef – The Smart Strategies To Use Up Your Delicacies
It's a frequent problem when you can't manage the portion size when cooking, leading to many leftovers, especially meat and poultry. Your leftover roasted beef is good enough to repurpose and create other decent food. Let's scroll down and pick your preferred recipes!
It is the fact that nothing can beat using the flavorful roasted beef for fillings. Instead of making them all from scratch, now you can skip the beef processing step and prepare the other ingredients. It will save time and also bring great results afterward.
These Philly-style beef sandwiches can help your leftover beef combine well with other fresh ingredients and cheese to become a hearty, tasty meal in a blink.
Sliders' fillings are also a great option to use up your leftover roast beef. This roast beef slider can become a yummy, quick appetizer for a game day or a standing buffet party. Within less than 25 minutes to prepare a big batch, so effortless, isn't it?
Shredding your leftover beef finely before mixing it with the other ingredients and spices, then you will have your burrito fillings done. Remember buying some flour tortillas for this burrito dish; corn tortillas will bring the contrasting hard and crunchy texture.
Flavorwise, the plain taste of the flour tortillas is the perfect pair for savory beef fillings. Adding a bit more cheese can lend a lovely cheesy flavor to your burritos.
This is how to make a perfect roast beef burrito like a professional cook!
Quesadillas also have flour tortilla shells, but they have differences in their looks and fillings. I love the way my leftover beef is enlightened in taste by the freshness of the raw vegetables and quesadillas sauces. It's also easy to prepare, so you should try it once.
There are some variants for this rollups recipe, but to be short, they are all an excellent idea for a simple dinner and speedy lunch. Beneficial from the refreshing of the raw vegetables, your leftover roast beef will once again become the star of a dish.
If you don't have much time to prepare your meal, try this with your leftover roast beef. I promise you will have your food ready within 15 minutes.
These taquitos are indeed the first dish I want to have a bite at any backyard party or buffet because of their appealing golden-brown crust. The corn tortillas do their role pretty well as the crunchy shells, embracing the tender roasted beef and cheese inside.
I will choose this roast beef flautas recipe to vote for my favorite dish on the list.
Yes, another dish that uses tortillas. I can't help loving Mexican cuisine and stopping the love for tortillas. You can use flour or corn tortillas as you wish, but the corn will bring the distinctive smoky corn taste undertone and the semi-crunchy texture after baking.
It might take forever if you have to roast the beef, but it only takes about 50 minutes overall when you use the leftover roasted meat. I can't wait to read your comment about this gooey-gooey recipe.
This dish reminded me of a chilly afternoon when the light in the sky was waning, the sun gradually hid from my sight, and I, as a kid, held the beef pasties purchased at a stall near my school to wait for the next tutoring session.
My favorite snack to fill up my empty stomach has always been meat pastries. The searing hot fillings will rush into your mouth as you gnaw on an appealing crispy crust pastry. What else can I say about such delectableness?
The French dip sandwiches or roast beef sandwiches with French dipping might take up to 6 to 8 hours to prepare since it requires a long time to have the meat done. But if you are using your leftover roast beef, it will not take you more than 15 minutes.
The additional spices also play their roles very well in the dish and burst the taste of the whole dish. Now, imagine you are dipping your sandwich into the signature French dipping sauce, mouth-watering!
This crostini makes your leftover roast beef become a true gourmet. The look is elegant together with a delicate flavor. Taking a bite and the crunchiness of the toasted bread, the freshness with a pungent taste from herbs boost your leftover beef dish to another level.
Spending 15 minutes and your roasted beef from the previous day will become a hearty, hot, and palatable meal again. Serving this dish with rice or noodles is up to you for a starchy base that can balance the dish's flavor.
The spices for this stroganoff dish are indeed heroes since they help to combine all the components perfectly.
Your beef stroganoff can never go wrong if you follow this guide.
Regular making-from-scratch roast beef curry itself is delicious but requires quite a long time to prepare the roasted beef ingredient. Now, by using your leftover beef, you can shorten more than two-third of the time and can make it anytime on weeknights.
In case you don't know, sundae means ice cream in Korean. It might be the first time you have heard about combining ice cream with proteins, especially roasted beef. Actually, they use sour cream instead of ice cream and the cream pairs well with your beef.
Serving "ice cream-topping" and leftover beef with mashed potatoes, take a mouthful and leave a comment! Believe me; it's not a prank!
They usually use steak for Thai beef salad, but now you can make a slight change. Instead of using steak, slice your leftover roasted beef into fine slices and do the rest just as the recipe recommended.
You also have a wide range to pick veggies, primarily based on your will. If you have some beef and green vegetables in the fridge, just try it now.
This delicious asparagus appetizer recipe is also a healthy choice to use up your leftover roast beef. Resembling in taste with artichokes and broccoli, a slight bitterness undertone, the asparagus may help you reduce the greasy feeling when eating a lot of meat.
Making this dish is also easy and convenient. Adding this to your lunch box on the after-feast day is also a brilliant idea.
Chow mein is a stir-fried noodle dish originated from Chinese cuisine and made of various ingredients. You might think it is challenging to make, but it will not take much time if you strictly follow the recipe's instructions.
Thinly slice your leftover roast beef, remember to avoid the grain, to prepare the meat for your chow mein is a must. After that, you can add your beef slices later in the mixing step. The whole process will take less than 30 minutes since you have your beef cooked already.
Enjoy!
It is like playing finding the treasure when you have to go through the hardness to reach the sweetness of victory. The crispy crust on the surface will conceal the silky texture and gooey contents underneath.
Now, you need to crack the topped crust before digging into the "treasure" with a spoon. Take a mouthful to check, and your roasted beef will now melt in your mouth like butter.
Closest look at how to repurpose your leftover roast beef into a pot pie delicacy. Watch this video to know more:
Shepherd's or cottage pie is a meaty pie; the creamy, fluffy mashed potatoes will top sautéed meat with veggies and beans. This dish is a hearty pie that might take a long time to make everything from the beginning.
But it is now obviously quicker since you have the beef cooked already. This yummy pie should take no longer than 1 hour to prepare; therefore, I prefer to call it roast beef shepherd's weeknights variant pie.
It does not take long to process, but the result may astound you. After combining your flavorful roasted beef into a whole new pot of veggies ingredients to cook again, the yummy cooked-through meaty flavor will infuse nicely to your casseroles and make the dish shine.
Sometimes, you should try this for dinner because this dish is loaded with nutrients from various ingredients from fresh to cooked. So, it is ideal for replenishing the energy you have expended over the day.
Barleys are great for soups, stews, and any slow-cook saucy dishes. Therefore, I want to give you a soup recipe made with an instant pot or crockpot to make your roast beef worth-craving-for again with these versatile short grains.
This roast beef barley soup is ideal comfort food to enjoy with your loved ones at the moment when the darkness is slowly conquering the glimmer of the afternoon light, and the air is getting colder. A spoonful of the soup broth will warm up your soul and your heart.
The simplest way might bring a phenomenal result. You don't need to be over-creative and overdo this dish. All you have to do is cook your pasta to 'al dente' and add it to your shredded, leftover roast beef mixed with spices and olive oil.
A bit of grated parmesan as the topping will be a cute nutty, fruity ending point for the total savory flavor profile of a hearty pasta dish. Voila, it's simply delicious!
Rustic, cheesy, and tasty, all the adjectives I can think of to praise this dish. Baked potatoes can pair well with savory ingredients with their simple starchy characteristic. If you are out of ideas on how to deal with your leftover roast beef, let's bake a potato.
This dish is made of super-easy ingredients and requires no effort to accomplish. Consider this recipe if you have potatoes, a bit of fresh onion, leftover roast beef, and want to have a delectable dish right away.
With the subtle, mild creamy taste from cooked potatoes blended with the delicate touch of herbs, the flavor of your roast beef hash will be absolutely balanced. And don't forget some pepper at the last step; it will add a nice effect to the whole plate.
Fried rice or stir-fried with the leftovers is the best way to use up everything left in your fridge. Your leftover roast beef and veggies can become a delicious steaming hot fried rice bowl with only some simple techniques.
Sneaky tip, using leftover cooked rice brings a much better effect since the cooked rice grains will have a slightly crunchy exterior and a chewy, rice-y taste. Yummy!
Stir your pan like a pro to have an artistic fried rice plate now!
Let's try Japache, a well-known kind of noodle in Korea. This dish is originally glass noodles mixed with many types of toppings, including beef. Now, you can make a little twist by altering the regular beef with your yummy leftovers.
Process the other ingredients and steps just as recommended in the recipe and add the beef in the last stage of mixing and serving. So straightforward and convenient!
Take A Recipe And See How It Works
From rolls, sandwiches, stews to pies, there are plenty of options for preparation and cooking so that you can use up all your roast beef. Out of the 25 dishes I recommended, have you chosen any yet?
All the recipes above are very delicious and effective in repurposing your leftovers, so I hope you will choose one to apply to your beef dish. If you've tried it and have found something interesting, come back and share it with me in the comment section.
Nutrition Facts
2 servings per container
---
Amount Per ServingCalories345
% Daily Value *
Total Fat 14.7g

22

%
Cholesterol 101mg

34

%
Sodium 1486mg

62

%
Potassium 956mg

28

%
Total Carbohydrate 15.9g

5

%

Dietary Fiber 2.8g

8

%
Sugars 9.2g

Protein 37.4g

74

%
---
* The % Daily Value tells you how much a nutrient in a serving of food contributes to a daily diet. 2,000 calories a day is used for general nutrition advice.