Wasting food is sinful, and finding leftover pulled pork recipes is needed to use up all of the delicacies. But the problems here are what the recipes are and where to find the most evident suggestions.
Don't worry since I'm here to help you. Pulled pork has an appealing soft texture and a savory, subtle sweetness. So you can serve numerous accompaniments with pulled pork, from Asian to Western dishes.
If there is no one to tell you how to repurpose your pork yet, let's check it here!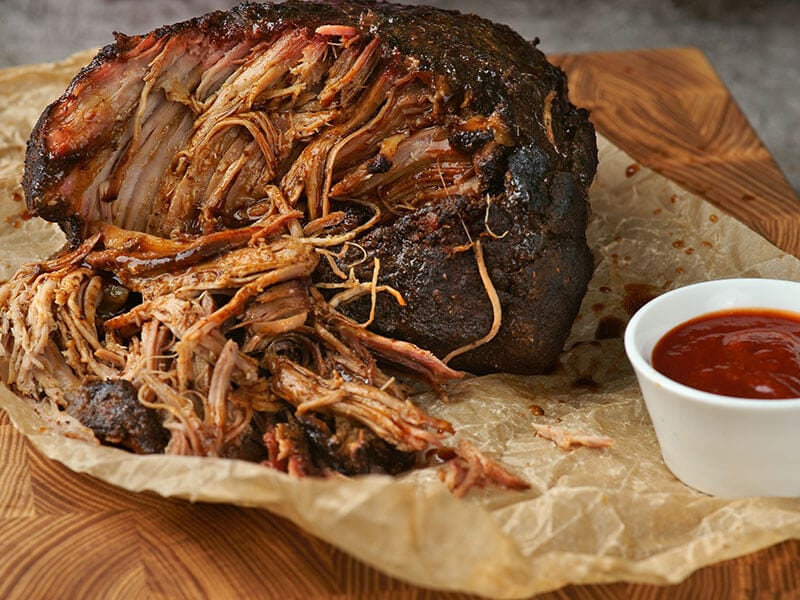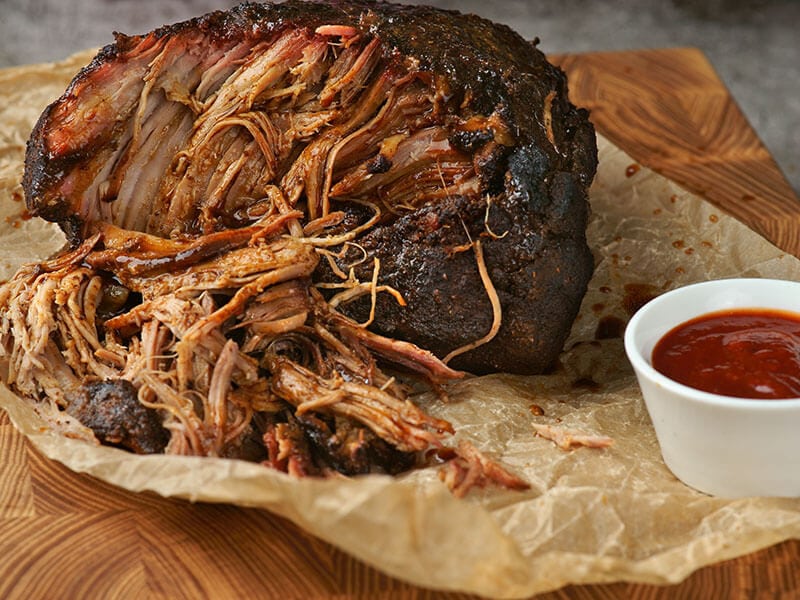 25+ Ways To Make Your Leftover Pulled Pork Shine Again
Pulled pork or barbeque shredded pork has the appealing smoky, savory go with sweet sauce and the tender-like-butter texture. It will be a massive loss if you have to discard such a delicacy like that.
Here are the 25+ suggestions to use up your treat on the other day that you should never miss out on!
This recipe might be the easiest way to make your pulled pork fresh again; pulled pork chili. You only need to prepare your leftovers, some canned tomatoes, and taco seasoning to taste. After that, put them all into one pot, and your pulled pork will become a delicious stew.
The slight sourness and saucy texture of the stew will make you want to devour it once again.
Rice can be an excellent base for any savory dish, and pulled pork is not exceptional. There are many ways to process your rice to serve with your meat, but adding more veggies or fresh ingredients is essential.
The additional components will help to refresh the taste of the pork and reduce the greasy effect when eating a lot of starch-based and meat together.
The most straightforward way to use up your leftover cooked pork might be to toss them into a salad. Your dish will become a showcase of vibrant, the veggies are already good in their own ways, and adding a scrumptious protein just makes them even better.
From the mild bitterness of lettuce or fresh cabbage, the sweetness of corn, or a hint of spiciness from peppers, the rich taste of avocado also works; you can freely choose any veggies you want.
Remember to add a splash of lemon juice; the acidic taste can help to deliver a delightful taste. Let's start mixing and mingling!
Mixing your leftover pulled pork with various fresh vegetables or fruits is also a perfect idea. You can choose any veggie you like, as long as they are fresh, crunchy, and maybe a bit acidic and sweet. Those flavors will complement well with the meaty pork in a bowl.
There are many ways to repurpose your pulled pork with tortillas, and the first recipe I want to show you is the pulled pork burritos. Wrapping your cooked pork inside a soft flour tortilla, you can feel the fine companion between the ingredients when taking the first bite.
The subtle taste of the shell can highlight the sweet, savory flavor of the meat, together with the refreshing taste from your mixed greens. This recipe is also a great idea to prepare your quick lunch box or a weeknight dinner.
Nothing can beat pulled pork at the fillings for your tacos; it is the best alternative for taco meat. All the sauce, claw, and the lovely smoky corn taste from the hard shell tortillas will enhance the flavor of your cooked pulled pork. Mingle and bingo, delicious!
Ultimate guide on how to make your leftover pulled pork tacos you should not miss!
Nachos with leftover pulled pork can be an excellent snack for your Super Bowl nights. The crunchy snack tortillas topped with the tender shredded meat, with a milky touch of cheddar cheese, all of that tasteful flavors combined can make you unconsciously eat a whole batch.
The fresh veggies part is a must; you can make it simple by using a bit of jalapeno or quick coleslaw; the additional freshness taste can enhance and balance the whole dish's flavor.
Somehow resembles nachos; this tater tots nachos dish is also a finger-licking-good appetizer for game days.
Imagine your super crunchy tater tots will be coated evenly with a sweet sauce and topped with a mixture of shredded pulled pork, hot jalapenos, an onion-garlicky note of chives and sour cream. Cheers!
Tostadas shells are crispy fried or baked corn tortillas, making them taste like tortilla chips with a round shape. To accomplish this dish, everything you should do is top the tostadas shells with your leftover pulled pork, beans, cilantro, and some other ingredients.
The touch of citrusy, tangy from fresh cilantro blends with the meaty taste from pork and freshness from other vegetables create a toothsome main course for your feast.
This 3 minutes video will show you how to make leftover pulled pork tostadas.
Here is a luscious recipe to use up your tortillas. This taquitos recipe is so simple that you can make it any time, for snack time, mealtime, or as finger food on the buffet table.
Picking up taquitos, you can feel the crusty texture of the shell. Then gnawing right in, the tasteful filling will rush into your mouth; you can taste the pungent cheese, milky and savory flavor of the combination between cheese and meat.
That taste will make you devour one and one more.
This easy recipe shines renowned for its hearty and flavorful components. The flavor of your shredded, pulled pork combined with the melted cheese and crunchy tortillas topped and beneath is just addictive.
This processing method ensures that you will have a crispy bite on both sides. If you are concerned about the greasy and gooey taste, I suggest adding some pịckled veggies for some gorgeous sourness.
Enchiladas, stuffed with cheese and various spices, can be a great weeknights dinner. Compared to the quesadillas, enchiladas allow you to choose multiple options of veggies or fresh ingredients.
The beany flavor from the beans you choose can upgrade the overall effect of the recipe. You will love the fragrance of melted cheese topped with enchiladas. Take the batch out of the oven, and your house will be filled with such a warm, comforting scent.
These pulled pork sandwiches are also a decent way to use up your leftover treat. Mix your yummy, tender pork with cheese, toast them up together with bread, and they will become your irresistible sandwich breakfast.
Although any cheese is good, using cheddar cheese with the sharpness, earthy and pungent flavor can make a peak to your humble sandwiches. By the way, did I reveal to you that this breakfast will be ready within 15 minutes?
Pulled pork tamales might not be the most accessible way to deal with your cooked pulled pork, but they will be well worth every effort.
The corn-y, starchy taste of the steamed masa (dough) embraces the tender, well-seasoned pork that might be unforgettable after the first bite.
I prefer using sweet potatoes for my hash rather than potatoes since they usually offer a mild sweetness, are more fibrous, and a healthier starch-based option. Moreover, they can also complement well with savory meat.
Your pulled pork is already seasoned; using your leftovers as a primary protein component for a hash can still bring an irresistible effect. You should try to do this recipe once!
Quick guide to make a sweet potato hash with cooked pulled pork you must see once!
Egg rolls can either be a snack, a main dish, or a side dish in a meal. You can make these time-saving pulled pork egg rolls within a short time and freeze them for several following meals.
The processing method will help to add brightness to your leftover meat with veggies and aromatic spices. This goodness wrapped in thin-crust egg roll wrap, fried until golden brown, your first ever bite into the roll can make you surprised!
The sweet, mild, grassy taste of peppers is an excellent partner with cheese and your leftover pulled pork in the filling mixture. You should consider adding this yummy recipe into your must-try recipe list with pork for dinner.
Since your pork is already cooked, try not to overheat it to prevent a mushy, slimy texture.
Definitely bringing a huge difference in taste to the regular stuffed peppers; this jalapeno stuffed dish is hot, intense, and even more enticing to ones who love spicy food. The lovely seared, melted cheese lends the dish a smoky, milky taste which is indeed delightful.
If you can't choose between the two recipes using jalapenos and bell peppers, you should make them all try. They will be all done in a snap.
Mac and cheese, a simple and easy way you can think of when you are about to deal with your leftover pulled pork. The regular macaroni and cheese are milky and cheesy. Therefore, the tangy, flavorsome pulled pork can become the focal point of the dish.
Mixing your palatable, comfortable treats together, and voila, dinner is done!
This is how to make the perfect leftover pulled pork mac and cheese that people might swoon for.
This is a way to make your leftover pulled pork come back to the party. Everyone will love to have a slider at a backyard party, and making them with your cooked pork is uncomplicated.
Dainty yet handy and hearty with the equitable meaty and veggies taste, you can drizzle some sauce onto it to create even better harmony. The lovely sweetness from BBQ will be the potential candidate since it is a perfect supplement for meat and cheese.
Who can resist such a tempting treat like this slider recipe? Definitely not me!
What about putting pulled pork on your pizzas? It is conceivable! Not only will your pizzas be quick and easy to make, but they will also have such a delicious flavor that you won't think they are created from the day-before meat.
I love the flavor of fresh tomatoes, it is somehow tart and tangy with a balanced sweetness. Together with other herbs, these fresh toppings do enhance your pulled pork as well as the pizza's taste. What are you waiting for? Let's give them a try right away!
Let's explore another way to use up your leftover pulled pork, making an appetizer with puff pastries. Puff pastries can be super crispy when you cook them up in the oven, and this sausage rolls recipe is sure to be loved by children.
There is no need for additional flavors or spices to enhance the dish's flavor; keeping the rustic taste of the ingredients is the best. Its attractiveness lies in its simplicity.
Brunswick stew is a signature stew of Southern America; its main ingredients are often pork and chicken. Now, you will make a slight twist by using cooked pulled pork.
This stew is hearty and nutritious since it includes other veggies like corn or beans. Using pulled pork can also shorten the processing time, and you can have a quicker, ambrosial stew for your dinner.
To be frank, pulled pork might be one of the most versatile meaty dishes; you don't need to worry much about how to repurpose such a delicacy. If you don't like to deep-fried it, you can consider this Shepherd's pie recipe.
The mashed potatoes will become an excellent base for your pork; together with the delightful flavor from all the additional veggies and spices, your pork will shine on the table again.
Scooping deep into your casserole, you can reach the tempting, saucy filling that includes your leftover shredded pork. You can add many things to your dish, cheese or sour cream, for more of a milky, acidic taste or the natural sweetness from vegetables.
Making this recipe, you can never know it is the repurposed leftover pulled pork just by looking or even tasting it since this dish tastes phenomenal.
If you want a healthy yet hearty option to repurpose your leftover pulled pork, you should not miss this divine recipe with spaghetti squash. The subtle, earthy taste of your baked squash complements well with the savory flavor of your pulled pork. Also, it is simple to prepare.
Within an hour, you can prepare and serve this delicacy hot and steamy dish for your weeknight dinners.
No More Discarding Your Delicacies
As I'm writing this, I'm craving a crispy pork egg roll, so I decided to see if I still have my leftover pulled pork from last week in the fridge or not to make a batch. How about you? Have you chosen what you want to make yet?
Feel free to choose because there are more than 25 delicious and easily done recipes here. No matter which one is your pick, it will be super delicious.
And if you've already tried it and come back here because you have any experience you want to share, please leave a comment. I love sharing cooking experiences and tips with you!
Nutrition Facts
12 servings per container
---
Amount Per ServingCalories346
% Daily Value *
Total Fat 12.9g

19

%
Cholesterol 53mg

18

%
Sodium 1306mg

55

%
Potassium 30mg

1

%
Total Carbohydrate 38.2g

13

%

Dietary Fiber 1.3g

4

%
Sugars 21.1g

Protein 20.6g

40

%
---
* The % Daily Value tells you how much a nutrient in a serving of food contributes to a daily diet. 2,000 calories a day is used for general nutrition advice.