27 Easy Kid-Friendly Side Dishes To Indulge Your Children 2023
Easy kid-friendly side dishes might seem uncomplicated, but if you want to diversify the menu for your kids, my suggestions here should be the top choice. From the vegetables-loaded to the heartier ones, you have many ideal cooking options in your kitchen.
If you wish to make your kids consume more vegetables in their daily diet, these treats will surely capture their taste buds from the first try. Don't believe me? Let's give several palatable delicacies below a go and verify my words.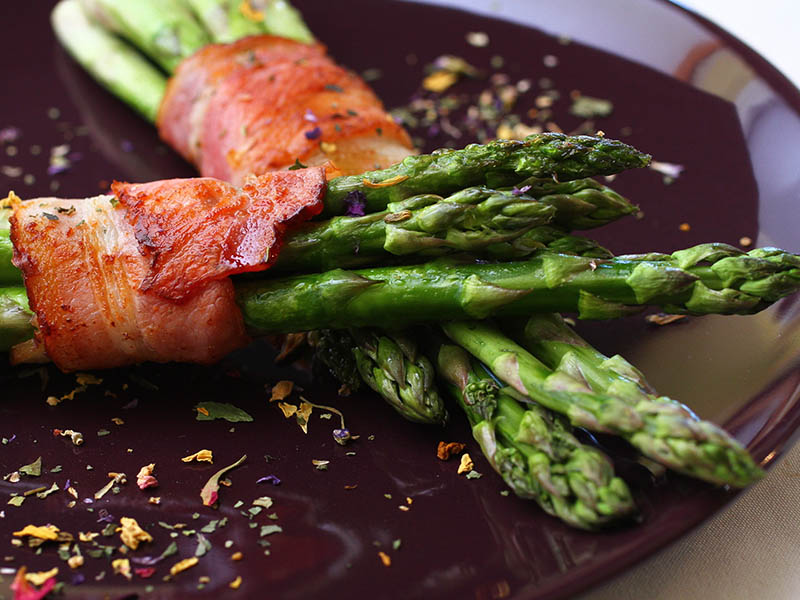 27 Yummy Side Dishes You Should Prepare For Your Kids Today!
Don't hesitate to get the piquant side dish recipes to prepare your next meal and shorten the time to think about what to make. Roll up your sleeves and start making some delectable delights from today!
Total time: 15 minutes (plus 3 hours of chilling time).
Salad is ideal to be a part of any family's side dish in a hearty meal, and this pepperoni pizza pasta salad recipe is a great way to serve this healthy treat to your children. Loaded with fresh veggies and sufficient carbohydrates, this treat is worth at least a try.
Since you only need to mix the boiled rotini pasta, finely sliced pepperoni, your favorite vegetables, and mixed cheeses, you can prepare a big batch of this salad at once.
Therefore, utilize this salad as a side for gatherings to feed a crowd or simply make it part of your children's lunch box. Your salad is great both when warm and chilled, so you have various ways to enjoy your dish.
Learn how to make pepperoni pizza pasta salad through this guide.
Total time: 15 minutes.
As a nutrient-rich vegetable, broccoli is also a priority when mentioning a healthy diet, especially for kids. The roasting process is the key to bringing this recipe to a higher level.
This cooking method not only imparts your dish an iconic natural sweetness but also improves the level of crispiness of broccoli. Making this dish is even easier than a child's play.
All you need to do is place your washed broccoli on a baking sheet. Seasoning your broccoli with salt and lemon juice is necessary to enhance the flavor. After about 10-15 minutes of baking, your dish is ready to please your kids.
Total time: 20 minutes.
Using an air fryer undoubtedly results in a healthier, oil-free side dish for your kids, right? With a crunchy and golden coating made from breadcrumbs and cheese, this delight will become your family's favorite.
To get the best results, you shouldn't cut zucchini into thick slices. The exterior will be easy to burn before the interior is cooked through. Moreover, don't skip the spritzing step due to any reason.
These zucchini chips are good in the fridge for about 5 days, so don't worry when you can't use up a big batch of them. Just reheat them for a few minutes, and you will have a delicious side dish. I don't encourage you to freeze leftovers since this can destroy your dish later.
Total time: 25 minutes.
Consider this mixed vegetable rice when you need a show-stopping rice side dish for any mealtime of the day. This rice dish will be a bit different from traditional ways since you will utilize basmati rice with chicken bouillon on the side of frozen mixed vegetables.
The primary step to accomplish this simple side dish is to boil rice with high-quality chicken bouillon and water before cooking the whole thing on low heat for a little longer.
The temperature is vital since you won't want your rice to be hard and uncooked (or over-cooked) later. Only add the reheated, mixed vegetable into the pot once the rice is done to keep the rice fluffy and yummy.
Total time: 55 minutes.
Sweet potatoes make for a toothsome potato casserole for children to enjoy, and your kids will love this casserole recipe. It was love at first sight when I saw the beautiful layer of seared marshmallows on top of the food, and I'm sure you have the same feeling.
Regarding the food's taste, you should expect a prominent sweetness and an outstanding softness from the marshmallow topping and the base of sweet potatoes.
Besides, the buttery layers are also pronounced, effectively elevating your tasting experience. You can also scent the warmth from the spice in your first bite of the dish, and it's also one of the main attractions of this humble sweet potato casserole.
Total time: 3 hours 10 minutes (including 3 hours of marinating time).
If you have no time to prepare the fussier salad to serve as your meal's side dish, this easy-to-eat cucumber salad with thin slices of red onions is the top choice. You don't have to follow many steps to accomplish this recipe.
Yet, it's not really a dish you can make in a snap as the marinating time can take 3 hours (or up to 4 days). However, consider making this cucumber salad a few days ahead and let it chill until it is ready.
Red onions taste much milder than regular yellow or white onions, and their base is somehow less pungent and sweeter. This flavor profile is the main reason this salad is kid-friendly, and you can consider plating it on your next dinner table.
The easiest way to make cucumber salad is right here.
Total time: 6 hours 20 minutes.
Many children can't get along with vegetables in their meals. Then, how about turning your carrots into a marvelous companion with chicken tenders by coating them with sugar and maple syrup? Parents will no longer have to worry about their kids denying vegetables in every meal.
To make this perfect slow cooker food for your children, start with baby carrots because their smaller size and sweeter taste make them easier to eat. When the veggies are still fresh, they're crunchier than the regular-sized ones, but both will turn soft after a long cooking time.
Once doing the cooking process, never ignore cinnamon powder and butter. The cinnamon's attractive aroma and the butter's light richness can create a better overall flavor for your glazed carrots recipe.
Total time: 15 minutes.
Quinoa, with its nuttiness, mild taste, and rice-like texture, seems to be one of the most popular rice-replacement ingredients for adults' diets. However, kids might not like them that much.
Yet, this grain lends your kids loads of nutrients from omega-3 or else, so adding it to your beloved ones' meals is highly suggested. To make quinoa taste more flavorsome, try pairing it with some sweet potatoes and fry the batch in coconut oil.
Your fried treat is very appealing to kids. Lastly, you can serve the food with sriracha and ketchup or anything you wish to make it more attractive in flavor.
Total time: 55 minutes.
Even though this straightforward veggie casserole doesn't say it's kid-friendly, its components can prove me right. Since there are only simple, rich, and nutritious ingredients like broccoli, various kinds of cheese, and basic condiments, anyone can feel satisfied with the first bite.
Rice is also an essential part of this casserole recipe because it offers a good source of carbohydrates for your meal.
This ingredient's starch also helps make the base bind together better. You can put in additional protein like bacon or turkey to make your food taste heartier.
A small secret about this food is it's easy to freeze the settled casserole tray and store it as a premade meal. You can keep your healthy side dish in the freezer for up to 3 months before moving to the next baking step. Just remember to defrost it beforehand.
Total time: 20 minutes.
Whenever you need a quick and simple side dish that your kiddos will devour, you will fall in love with this cheesy broccoli recipe. Consisting of all-purpose flour, broccoli, creamy butter, and milk, this delight is healthy and insanely delicious.
To make this delight, you will boil your broccoli first. However, you can also steam, roast, or even saute this ingredient until it is tender. Although this recipe calls for fresh broccoli, frozen broccoli still works well and gives you a tasty result.
If you want your dish more flavorsome, you can top it with chopped green onions, crumbled bacon, or crushed almonds before savoring. Rice, noodles, meatloaf, and mashed potatoes will complement this kid-friendly recipe.
You will know how to make this cheesy broccoli recipe through this tutorial.
Total time: 25 minutes.
Yummy and versatile asparagus in a hard-to-resist gluten-free treat is a great idea because kids adore the crunchy and flavorful profile. Besides, instead of making regular potato fries, this idea of adding a twist to the ingredients helps the beloved delight become healthier.
The components required here are gluten-free panko breadcrumbs, almond milk, and various herbs and spices. Don't worry too much as finding these things are not that difficult, and you can replace almond with rice milk if you wish.
Remember to keep the temperature in the oven at 375 degrees F while processing your fries to ensure the final results are as crunchy as possible. I love pairing this food with some marinara sauce as the aromatic base of the condiments is excellent here.
Total time: 30 minutes.
Don't waste leftover rice when you can repurpose them to make a delicious side dish for your kids. Cooked rice, frozen mixed vegetables, cheddar cheese, and sour cream are something you need to prepare for this delight.
With a creamy and smooth texture, this delicacy takes the tanginess from sour cream. Furthermore, the addition of smoked paprika gives this dish a rich and smoky flavor, making this side dish more addictive than ever.
All you need to do is arrange the prepared components in a greased baking dish and bake your food. After approximately 20 minutes (when your cheese is completely melted), your rice and vegetables are ready to please your kids' taste buds.
Total time: 45 minutes.
What could be more suitable than serving mac and cheese bites during a holiday season since they are not only good as a side dish but also an ideal appetizer?
Once biting, the chewiness on the inside of these golden bites will make you want to try more and more. You can also feel the creaminess of butter and cheese and the typical slight pungency of garlic powder in these bites.
Keep in mind that allowing this delicacy to rest for about 5 to 10 minutes before serving is necessary for assisting it in keeping the excellent texture. Don't rush to taste your bites since this can damage your effort.
Total time: 25 minutes.
Mac and cheese is the American's favorite food in many households worldwide as it's super easy to accomplish, and you need almost no effort to cook it from scratch. For a kid-friendly meal, it would be best to keep the ingredients as simple as possible, right?
Elbow macaroni and various kinds of cheese (like cheddar or parmesan cheese) will still be the star in this case. To complement them, employ some mustard, paprika, pepper, and garlic according to the recommended recipe.
The heat from paprika or pepper is not too overwhelming for your kids since the richness from milk and cheeses has neutralized every flavor tone already.
More importantly, it would be great if you wish to make a big batch of this side dish at once and store the rest for future use.
These instructions will help you master making mac and cheese.
Total time: 50 minutes.
Baked cheesy mashed potato cups are another perfect combination of potatoes and cheese. Believe me or not, these potato cups will disappear in just 10 minutes when you have kids at home.
This recipe only requires basic pantry items, such as mashed potatoes (fresh or leftovers work well), crumbled bacon, and other seasonings. This delight also calls for cheddar cheese but feel free to utilize any different types of cheese you have on hand.
To make this side dish, you must mix all the prepared components until they are well incorporated. Next, place each portion in a muffin cup and bake your food. After baking, you can use a knife to make the removal process easier.
Total time: 15 minutes.
For accompaniments, turning to a classic pasta recipe in one pot never fails to get the best reaction from your kids. Penne noodles, unsalted butter, water, and other fresh herbs come together in this delectable dish.
With a silky smooth and thick sauce, this delight is creamy and bursting with flavors. While a touch of mustard powder gives your comfort food a characteristic sharp flavor, cayenne will add a punch of heat to this recipe.
You should keep an eye on the amount of liquid in the pan. Keep enough of it if you don't want your pasta to burn while cooking. Furthermore, stir your dish occasionally to prevent your noodles from sticking to each other.
Total time: 40 minutes.
Tater tot is a very popular potato-based US side dish, but you may whip it up as a handy treat to your picnic to refuel everyone with flavorful bites. With this tater tot version today, you will need to prepare sweet potatoes, garlic, onions, and other things.
To create this specialty, you need to cook sweet potatoes first. Ensure your potatoes are utterly cooked through if you want to acquire the best texture of your dish. The next step is to combine mashed potatoes with the remaining ingredients.
Finally, you just need to shape your sticky dough into cylindrical pieces and bake them. 450 degrees F and 23-25 minutes are, respectively, the best baking temperature and time in this case. Pairing this delight with a dipping sauce will result in a beautiful match.
Total time: 25 minutes.
Mentioning kid-friendly side dishes without featuring green bean fries as your kid's top treat to have with burgers is a huge mistake. This delicacy is not only very straightforward to make but also calls for some simple components.
The inclusion of hummus (a creamy dip from the Middle East) plays a vital role in this recipe. It gives these green beans a rich umami-flavored coating. Moreover, panko breadcrumbs provide them with a crunch, making your kids more interested in this delight.
The addition of parmesan cheese is optional. However, if you wish your food to have a fruity and nutty aftertaste, you should include this ingredient in your fries.
Try green bean fries once to know how they can attract your kids.
Total time: 50 minutes.
Even adults love this baked sweet potato wedges recipe, so there is no reason to ignore this treat on the list of kid-friendly side dish delicacies. Although it's a baked recipe, the final result of this dish is still crunchy.
To make it more well-flavored, using some garlic and onion powder with ground pepper and chili flakes is great. Imagine dipping a piece of sweet potato wedges into a bowl of herb-loaded ranch makes me salivate already.
With no oil needed, your sweet potato wedges are healthier than regular deep-fried variants, so you can let your children eat more of them. If you are thinking about what to serve as your children's after-school snack, referring to this recipe can help.
Total time: 15 minutes.
Aside from the previous quinoa fritters, cooking some quinoa fried rice is another way to go. Every kid loves fried rice, and this recipe is how you can make the regular recipe healthier with a twist on the main components.
Topped with a lot of peanuts, sesame seeds, and cashews, this delight is sure to offer you a fascinating chewing experience. The crunchiness from nuts combined with the light, chewy texture of quinoa grains sounds like a funny combination.
Add more chicken breast, turkey, or other kinds of proteins into the cooking pan if you wish to enhance the nutrients of the dish. Switching the veggie ingredients is also possible since it won't affect your food's flavors much.
Total time: 1 hour 45 minutes.
Unlike some other kinds of veggies, this mesmerizing potato side course is the favorite of many children and are adored for their starchy, fluffy, and mild taste. Thanks to that, nothing can go wrong when you serve this twice-baked potato recipe as a side dish for your next family dinner.
Of course, the main ingredient is potato, and its sides are sour cream, butter, basic condiments, and some toppings. I love bacon chips here, but you can opt for other things. In addition, this recipe is a good option for cooking leftover baked potatoes.
Toss the leftovers into the fridge, and your food will remain in good shape for four days. Otherwise, store the premade potatoes inside the freezer, and you will keep this exquisite delicacy ready for the next few months.
You can consider salads or some simple soup for this treat's companions. These things lend a not of refreshing feeling while devouring a carb-loaded delight, and you won't need a lot of time to prepare them either.
Want to make twice-baked potatoes? The guide is here!
Total time: 10 minutes.
No matter who you are, I'm sure that you will fall in love with this cheerful watermelon starter along with berries just after the first time of trying. This recipe includes a variety of fresh fruits, such as watermelon, strawberries, raspberries, and cherries.
At the first bite, you will feel the refreshment from these succulent fruits. A hint of honey also lends your salad an amazingly sweet taste. It's not exaggerating to say that this salad is a perfect combination of sweet and tart.
You can prepare this salad for your kids at any time of the day since it is very tasty, filling, and healthy. If you are planning for a picnic, add this salad to your trip plan to wow your friends.
In case of leftovers, you can store them in the fridge for a maximum of 24 hours. Don't consume them if the storage time passes this period because the taste can let you down.
Total time: 40 minutes.
One of the easiest ways to attract the kids is to create a dish with an interesting appearance, right? And these smiley fries can meet this important criterion. As suggested by their names, these fries appear in a smile-face shape.
Potatoes, milk, parmesan cheese, and eggs are some must-have ingredients in this delicacy. Besides some additional seasonings suggested, you can also use oregano or chili powder to make this dish more suitable for your appetite.
Although baking is used for making these smiley fries, you can also prepare this delight by frying them. It is, of course, that the results won't be negatively affected.
Total time: 25 minutes.
It starts by wrapping thin slices of bacon around the properly trimmed asparagus, and don't forget to prepare some garlic butter sauce and simple condiments to taste. Salt, red pepper flakes, and pepper are enough to enhance the flavor of your veggie dish.
The broiling time of 3 minutes inside the oven also helps bacon receive a crispy texture that makes the effect when you bite into the food more fascinating and memorable.
The salty and fatty taste of bacon matches with the base of tender-crispy asparagus, creating a beautiful balance overall. Trust me, a comforting dish like this good and handy bacon-wrapped asparagus is hard to resist.
Total time: 25 minutes.
What do you think about spending only 25 minutes preparing an attractive and appetizing dish for your kids? These muffins are crunchy on the outside but outrageously creamy on the inside, making them more irresistible than ever.
These savory muffins welcome any of your favorite veggies. In addition to zucchini, carrots, and corn used in the primary instruction, you can make use of sweet potatoes, yellow squash, or broccoli if available.
What you need to do is combine all the components and mix them well. Lastly, place the mixture into muffin tins and bake your food. Who can deny making a quick and healthy dish like that, right?
Total time: About 40 minutes.
If you are a brussels sprouts lover, don't miss this recipe since it will satisfy your taste buds magnificently. You can also pair this dish with various main courses, such as steak, BBQ, and chicken, to enhance your eating experience.
The perfectly crisp outer layer is one of the essential things that sets this delicacy apart from others. You need to steam your brussels sprouts until they turn soft. After that, smash them as suggested.
Don't ignore the smashing step if you want to get success in making this side dish. Both fresh and frozen brussels sprouts work well in this case; however, the fresh ones will bring you slightly crispier results.
These crunchy smashed brussels sprouts are insanely delicious.
Total time: 20 minutes (plus resting time).
One more advantage to tell about this broccoli salad is it's ketogenic; therefore, it's totally safe to eat for both adults and children.
When tossing the broccoli tops together with mayo, sunflower seeds, and other parts, the salad will become a bit creamier with a hint of nutty flavors on the side of the pronounced vinegary sourness.
Whether you just want to put some broccoli salad into your children's lunch box or intend to cook a big batch to treat the whole family, it won't take you much time here. Just let the mixed mixture rest in the fridge for 1 hour or overnight.
Cook These Treats Now And Give Your Children A Big Surprise!
It's time to diversify your daily menu with my previously recommended, kid-friendly recipes, and I promise that your family members will love that. The average time of preparing such appealing and delicious foods is not too long to daunt your loved ones.
If you think these ideas can also benefit your friends, kindly share this humble article with them. Every contribution from you can become my huge motivation for future sharing; therefore, feel free to comment below. Thanks a lot!
Nutrition Facts
20 servings per container
---
Amount Per ServingCalories24
% Daily Value *
Total Fat 0.5g

0

%
Cholesterol 10mg

4

%
Sodium 70mg

3

%
Potassium 70mg

2

%
Total Carbohydrate 3.9g

1

%

Dietary Fiber 0.5g

0

%
Sugars 0.3g

Protein 1g

2

%
---
* The % Daily Value tells you how much a nutrient in a serving of food contributes to a daily diet. 2,000 calories a day is used for general nutrition advice.