If you are a huge fan of the easy keto instant recipes, you should not ignore this valuable article. You will upgrade your culinary knowledge with the massive source of simple and cost-efficient instant pot recipes that fits keto diets.
Therefore, please stay here from the beginning to the end to gain every essential and helpful information. You can also find some tricks and tips to make your delicacies better. Keep reading as amazing things are waiting for you to discover.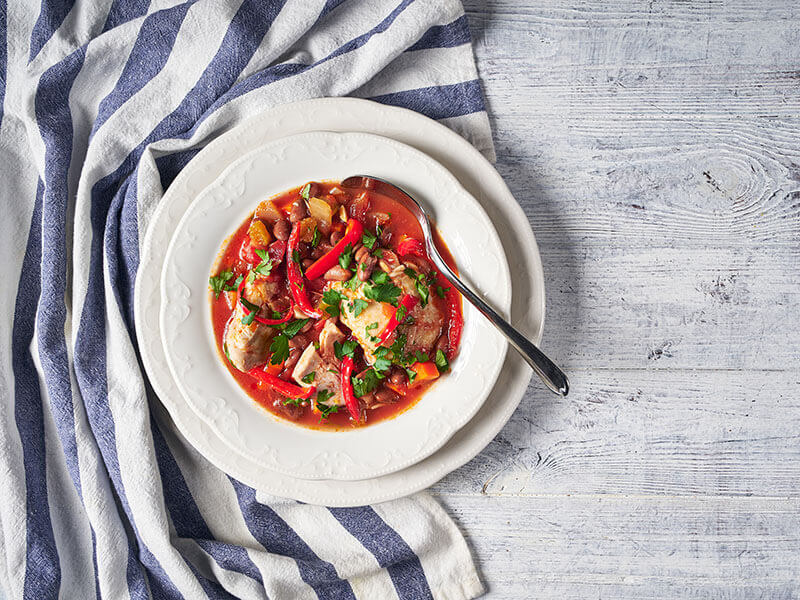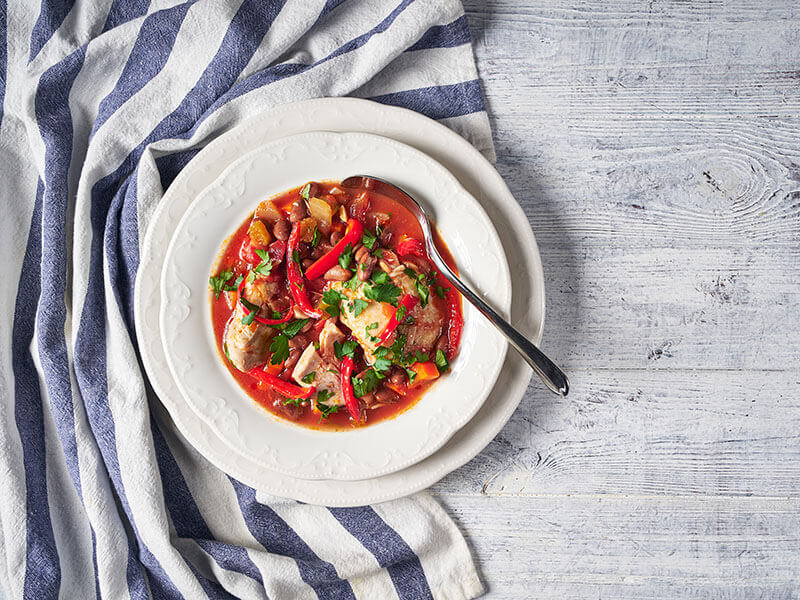 Make Your Meal Healthier With Various Keto Instant Pot Ideas
If you do not know how to nail these yummy keto instant pot recipes, you can refer to this list to prepare these healthy treats quickly. Let's go!
Total time: About 10 minutes
If you ask me for an inexpensive and simple dish, I will not hesitate to tell you about hard-boiled eggs. Instead of boiling the eggs in regular pots, let's cook them in a hi-tech way. You can enjoy these eggs as they are or mix them with other ingredients to create easy keto appetizers.
In particular, the 5-5-5 method will yield creamy and soft eggs. You need to spend 5 minutes cooking the eggs in the instant pot, 5 minutes for the natural release time, and 5 minutes placing them in an ice bath.
For the best serving, I love sprinkling salt on eggs and eating them as a snack.
Total time: About 38 minutes
Spaghetti squash is an indispensable recipe in my weekend menu. I love the simplicity of this dish because the instant pot will help me do everything to create a perfect recipe. If you do not have much time, you should save this recipe in your cookbook immediately.
The food quality will be upgraded when I mix the spaghetti squash with chicken breast, Italian seasoning, spices, and broth. Regarding the squash, dark yellow and intact varieties are the perfect candidate. But do not use a too-long one as it might not fit in your pot.
To dice spaghetti squash simply, please use a sharp knife and work on a steady surface. In addition to garlic parmesan, you can try pesto or sun-dried tomato and basil mix to bring a new breeze to this delicious dish.
Total time: About 25 minutes
Mac and cheese is a popular dish in many parts of the world. I usually serve it as a delicious accompaniment with many main courses. The savory and creamy taste of this food will win your heart immediately.
It features a cheesy touch, thanks to the presence of cream, parmesan, and mozzarella cheese. Not only that, the appearance of bacon is fitting for a marvelous keto side course to keep you in shape. Don't forget garlic and onion powder to bring an enchanting aroma.
I usually make this recipe for your kids during sport activities or funny events in their school. Also, it's one of my best-loved picks on hot days.
Total time: About 20 minutes
This list won't be thorough enough if there are no Instant Pot-friendly desserts, such as this irresistible lava cake. It is a chocolate-based recipe, so it has a mysterious black shade. And its tender and smooth texture is the thing that stole my heart.
The fascinating sweetness and the prominent vanilla flavor will make you want to enjoy this dish more. This fantastic recipe is an ideal companion with a cup of creamy coffee. I like to eat this treat with powdered sugar, ice cream, or whipped cream on top.
You can use any type of flour you desire to prepare this delicacy, but I recommend prioritizing power flour, cassava flour, half almond flour, or other low-carb baking mixes to get the best result.
The instructions can help you make lava cake simply with an instant pot.
Total time: About 35 minutes
This rich-in-flavor and soft meatloaf is a nice and keto-friendly option to use ground beef. It comprises milk, breadcrumbs, eggs, or almond flour. In particular, the processing is diverse, with 3 different options you can apply.
If you would like to reduce the cost of food, you can put the meatloaf in foil and cook it in an instant pot. Furthermore, making this dish in a springform pan and bundt pan is another effective method to cook this dish.
For a better taste, you should add extra cheddar cheese for a more gooey flavor. On the other hand, You can use the rack's handles to take out the meatloaf simply.
Total time: About 40 minutes
Have you ever tried making keto pumpkin pie in an instant pot? If not, it's time to try it since the result will not disappoint you. This is a smart solution since cooking in an instant pot saves time and ensures tenderness and smoothness for this rich dessert with absolutely no added sugar.
In terms of appearance, it has this veggie's typical yellow hue and delicate fragrance. To get a low-carb pie, I often use ingredients at a minimum amount and skip the crust.
Before cooking the excellent pie, it is necessary to grease the pan to prevent it from sticking. This food tastes better when served cold, so please cool it for about 6 to 8 hours before serving.
Total time: About 15 minutes
Cheeseburger soup will warm your body on cold days. The rich taste derives from the beef broth and spices. I will use bacon and lean ground beef to supplement the protein in this recipe. To enhance the flavor, mustard, smoked paprika, and garlic powder are my top choices.
I love the bright yellow of this food at first sight. A little white and green from sour cream and green onions will adorn the appearance of this beautiful dish. Its attraction also comes from the cheesy flavor of cream cheese and heavy cream.
Total time: About 1 hour
The harmonious combination of tomatoes, fresh basil, cheese, cream, and more, creates a soup masterpiece with the help of an instant pot. It is also a flexible cooking idea as you can make this comforting dish with an instant pot, slow cooker, or stovetop.
This low-carb recipe does not contain sugar, so it is pretty healthy. It looks prominent with the distinctive red hue of tomatoes and white whipping cream.
After preparing these essential components, you start sauteing onions, celery, and garlic. Add veggies, spices, and white wine vinegar into the pot and cook for about 4 minutes at high heat.
After that, you need to spend 10 minutes releasing pressure. After blending the mix and adding whipping cream and parmesan cheese, you can enjoy it.
It's straightforward to make tomato basil soup with these directions.
Total time: About 29 minutes
You will be impressed by this appetizing dish's creamy and rich flavor. If you have vegetable side dishes, making this delicacy and enjoying them together is a clever choice. Alternatively, I often mix it with tacos to enhance the value of this savory treat.
Many people also like to have salsa chicken as an appetizing dish to serve with taco salad, cilantro lime cauliflower, burritos, or chicken enchilada casseroles. After the chicken is done, let it sit for about 7 minutes before serving to avoid the forceful steam.
Total time: About 1 hour 55 minutes (including 1 hour for chilling)
Cheesecake is a familiar dessert on the dining table of many households. This easy, flavorful, and cheesy dessert will quickly satisfy your sweet craving. In particular, the recipe I introduce to you is good for your health since it is gluten- and sugar-free.
People often make it on birthdays, family gatherings, or special occasions. If you want it to be better, you should sprinkle some cocoa powder or add fresh fruit to the top of the cheesecake before serving.
In addition, you can try to eat this sweet dish with sugar-free caramel sauce or jam. If you have leftover cheesecake, it is best to keep it in the refrigerator to extend its shelf life for 4 to 5 days.
Total time: About 15 minutes
The best way to protect your health and fill your stomach is to prepare an excellent and healthy dish with cannellini beans, beef, and kale. This low-carb soup mixes beef, cannellini beans, kale, carrots, and celery in an instant pot.
This convenient device makes soup cooking faster and more efficient. The ingredients will become tender and blend perfectly when cooked in the instant pot.
Regarding tomatoes, please use fresh ones rather than canned ones as they have a deeper taste. You can make it for a vegetarian meal by replacing the chicken stock with vegetable stock and omitting the beef.
Total time: About 1 hour 20 minutes
Have you ever tried making cheesecake in an instant pot? It's time for you to test how this idea works by making chocolate peanut butter cheesecake. Trust me! You will be satisfied with the result.
This incredible treat is made up of 3 main parts, including the chocolate crust, peanut butter filling, and chocolate toppings. In terms of flavor, you'll fall in love with the sweet and buttery taste of this amazing dessert.
In case you want to reduce the calories for this sweet treat, please use ⅓ fat cream cheese instead of the full-fat version. Do not worry about the taste since this substitution will not cause any change in the flavor of this dish.
Total time: About 30 minutes
A creamy instant pot-loaded cauliflower soup is the best choice to give you a good mouthfeel. This fantastic instant pot starter dish has a characteristic milky white color. This yummy treat is a well-combined blend of cauliflower, cheddar cheese, whole milk, and veggie broth.
You can make the food better with crumbled bacon, blue cheese, and sour cream on top. Besides the instant pot, it is possible to make this rich and delectable dish on the stovetop. To make it more gorgeous, I use minced garlic and chopped sage.
This food is a rich source of low-carb milk, cheese, and cauliflower, so you can rest assured about the healthiness of this soup. You can turn it into a dairy-free recipe by using coconut milk and non-dairy cheese for this soup.
Total time: About 35 minutes
If you are a big fan of tender, rich chicken in a creamy sauce, you should not ignore this instant pot Indian butter chicken. It will grab your attention immediately, thanks to the striking red shade. Adding some green cilantro will also accentuate the fantastic treat.
The flavorful and rich dish is the best option for your kids since it is not spicy. You can thicken the fabulous food by adding a bit of tapioca starch. For serving, this delectable dish works well with cauliflower rice for a perfect meal.
Total time: Abou 35 minutes
This delicacy always appears on my list for a hearty dinner. You will have a healthy and fresh dish after about 35 minutes in your cozy kitchen because the instant pot will help you do everything.
It is full of savory and rich flavor. Furthermore, you will find the right amount of spiciness when enjoying this scrumptious delicacy. In particular, the warm taste of this excellent soup will bring great moments to your weekend dinner.
Some toppings you can add to this soup include diced avocado, chopped cilantro, yogurt, and shredded cheese. If you have chicken thighs and breasts in your kitchen, you can use both for this recipe. And, of course, it is better to add a bit of enchilada sauce to the dish.
Roll your sleeve and let's make instant pot enchilada soup right now.
Total time: About 45 minutes
You can get a mouthwatering spaghetti sauce when you blend ground beef, tomato sauce, peppers, garlic, and onions in an instant pot. This is a wise option if you do not want to purchase this sauce at the supermarket.
The food has a distinctive umami flavor with the appearance of Worcestershire sauce. In addition, you can feel the taste of Italian seasoning in this fantastic dish. An advantage of this treat is that I can make it with an instant pot, slow cooker, or stovetop. Very flexible!
I love to add a little olive oil into the sauce to enhance the fatty taste. Also, this delicious treat is sugar-free, which means it is much better for your health. Regarding its look, the eye-catching red hue and dense consistency can make you fall in love with it instantly.
Total time: About 20 minutes
I am sure you will be mesmerized by the creamy and smooth consistency of this delectable copycat recipe from Panera Bread. Of course, this cheesy and healthy dish cooked in an instant pot is suitable for your family's keto plan.
This delicacy is a plentiful source of cream, fresh broccoli, and cheddar cheese. In some cases, it is possible to use frozen broccoli if you desire. I prefer xanthan gum over cornstarch to reduce the carb count of the dish.
Furthermore, I omit the carrots because the food is still delicious without this veggie. I highly recommend using sharp cheddar cheese for this treat, but you can replace it with any type of your best-loved cheese.
Total time: About 30 minutes
Chili is a traditional and well-known recipe in northern Mexico and southern Texas. Chili is associated with the Mexican working-class and Tejana women. Gradually, it is popular in many regions worldwide.
If you would like to add protein to your body without gaining weight, low-carb instant pot turkey chili is an incredible suggestion you have to consider. To create this dish, you must prepare ground turkey, onions, cinnamon, and tomato paste.
The typical red shade will appear when you add red pepper flake to the recipe. Before enjoying, please remember to add cheese, avocado, and olive oil on top to enhance the aesthetic and flavor of this recipe.
Total time: About 30 minutes
This yummy crack chicken totally enchanted me at the first bite because of the tender, moist, and flavorful chicken. Indeed, its deliciousness comes from the creamy cheese sauce and crispy bacon on the surface.
It's difficult to resist the appeal of this rich treat when you see the beautiful yellow shade of this fantastic dish. You should not miss the delicious combo with crunchy chicken and a green salad or cauliflower rice.
Here is an extra tip. You can use frozen chicken for this delectable dish, but it will take another 20 minutes to finish. Overall, this fantastic recipe is low in carbs, with about 2.5 grams per serving.
Follow these tutorials if you want to taste a yummy instant pot keto crack chicken.
Total time: About 30 minutes
It is time to breathe a new life into your dining room with the healthy and low-carb instant pot taco soup. This dish is the perfect collection of peppers, ground beef, cheeses, and taco seasonings.
This fantastic sauce looks tempting in its striking deep red color. What's better, with about 5.5 grams of net carbs, it is an ideal source of healthy fat with heavy cream, cheese, and beef.
Chefs often recommend adding cayenne pepper or hot sauce to the recipe to give the dish a perfect spiciness. Of course, grated cheese is always the best option for this delicacy. And do not forget to top your soup with corn or tortilla chips when serving it.
Total time: About 1 hour 15 minutes
Thailand is a long-standing and famous cuisine in the world, and it has many mouthwatering dishes, and beef curry is one of them. You can make this delicious dish with an instant pot and simple ingredients like beef, Thai curry paste, coconut aminos, and veggies.
The beef will become tender and well-seasoned when cooked in the instant pot. In addition, seasoning beef carefully with salt and spices helps elevate the taste and make the dish more appealing and richer.
Total time: About 33 minutes
If you are looking for a light soup for your dinner, please give the instant pot mushroom soup a shot right now. You can dive into this beautiful soup's creaminess and rich taste when you take a bite.
This delectable food has the light sweetness and meaty taste of mushrooms. This veggie is flavored with chicken broth, salt, pepper, and cream cheese. Also, you can realize this treat quickly due to the enchanting fragrance of garlic, butter, and thyme.
In this treat, mushrooms are the main star, including high levels of fiber, vitamins, and immune-stimulating properties. For easier preparation, you can opt for 2 common types of mushrooms, including white and baby Bella's mushrooms.
Total time: About 1 hour
Instant pot jambalaya is a fantastic delicacy for paleo, whole30, and keto diets. The beautiful color of the treat can attract you in no time. It is an excellent keto gift for those who love shrimp and sausages.
Combine the spices in a large bowl to make a seasoning mixture. After cooking the chicken, bell pepper, and onions in an instant pot, you'll add chicken stock, other elements, and the spice blend to the pot.
Cook the combination for about 3 minutes at high pressure. Once done, let it release the pressure before removing an instant pot's lid. Add a bit of salt and pepper to enhance the taste.
When enjoying this fantastic food, the characteristic spicy taste of the dish will stimulate your taste buds. This outstanding spicy flavor comes from smoked paprika, pepper, oregano, and chili powder. Let's beautify it by adding some green onion on top.
Total time: About 45 minutes
You do not need to spend much time and money to have a warm and rich dish like this chicken Fajita soup since an instant pot makes cooking faster and much simpler.
It is hard to forget the unique smoky flavor of roasted tomatoes. Nevertheless, it is acceptable to use regular diced tomatoes or smoked paprika instead.
Suppose you have sugar-free taco seasoning on hand, do not hesitate to use it as a substitute for spice ingredients. And Mexican taco seasoning is always my priority.
Total time: About 1 hour
It's time to add protein to your body with the instant pot country-style ribs. This decadent is made by mixing pork ribs with BBQ sauce. It is a famous American food you can find on holidays and celebrations regularly.
Country-style ribs are a type of pork you can get from the blade end of the pork loin. You can go to the supermarket and find them there with ease. In particular, the low price is a feature that makes me prefer this meat.
I highly recommend using boneless cuts to get the best result and reduce the cooking time. Before cooking this dish, take the ribs out of the fridge for about 15 to 30 minutes so you can cook them evenly.
Total time: About 45 minutes
With some simple steps, you can have the chance to enjoy a nutritious, hearty, and flavorful recipe. When making this treat, you just need to prepare 8 common ingredients such as cooked chicken, salsa verde, chopped onion, and others.
The instant pot will be an amazing supporter in making this wonderful chili. It turns the raw ingredients into flavorful and tender ones. To increase the fat content, I often add sour cream, cheddar cheese, and avocados to the recipe.
I highly recommend taking advantage of the leftover turkey or chicken in your kitchen for making this recipe. Another note you must remember is to use the low-carb green chiles and salsa verde to get the higher nutritional value.
Total time: About 30 minutes
Instant pot chicken cacciatore is a pride of Italian cuisine. This is the best option for your ketogenic, paleo, and Whole30 diets. The instant pot will help you do everything, so you just need to put the components in the pot and wait to enjoy the results.
Apart from the chicken, you can feel the flavorful taste of tomatoes, mushrooms, and peppers in these fantastic keto recipes.
The veggies and chicken become soft and absorb the spices perfectly when cooked in an instant pot. A few fresh herbs bring an enchanting aroma to the dish.
Now It's Your Turn To Make These Amazing Keto Instant Pot Dishes!
Are you successful with these yummy keto instant pot dishes on this list? Please show me your results and how you feel in the comment section. In addition, you can tell me some other suggestions to expand the list.
The excellent recipes I have introduced in this post will be an essential part of your healthy diet to protect and improve your health.
Finally, do not forget to share this post to spread fantastic information to many people around you. Thanks for your support! Hope to see you in the next article!