People love to feature these best keto breakfast recipes in their keto diet. Although you think it's challenging to create a keto breakfast meal, the reality is different as there are numerous ways of doing so.
This article is ideal for giving you incredible cooking ideas for your next time in the kitchen. Some of these recipes are also great for making the night before to reduce preparation time significantly. Strap on, and let's discover what low-carb creation you can create.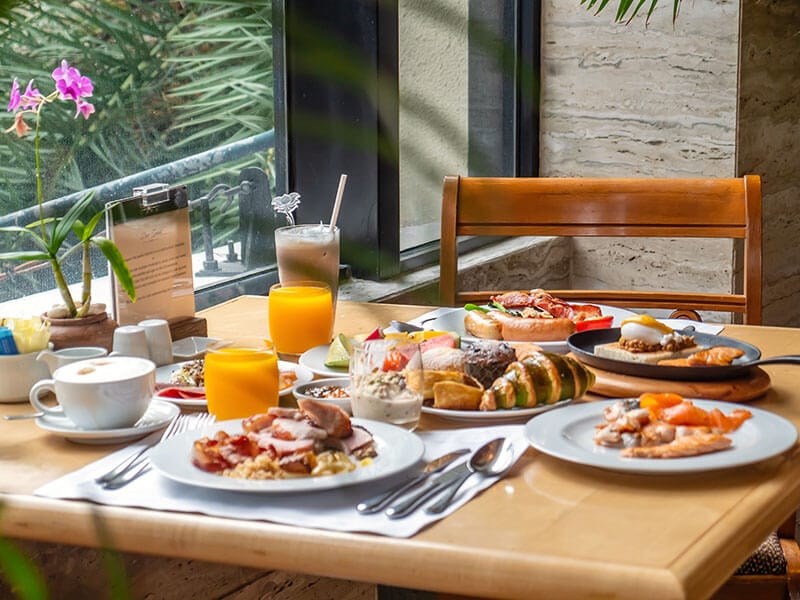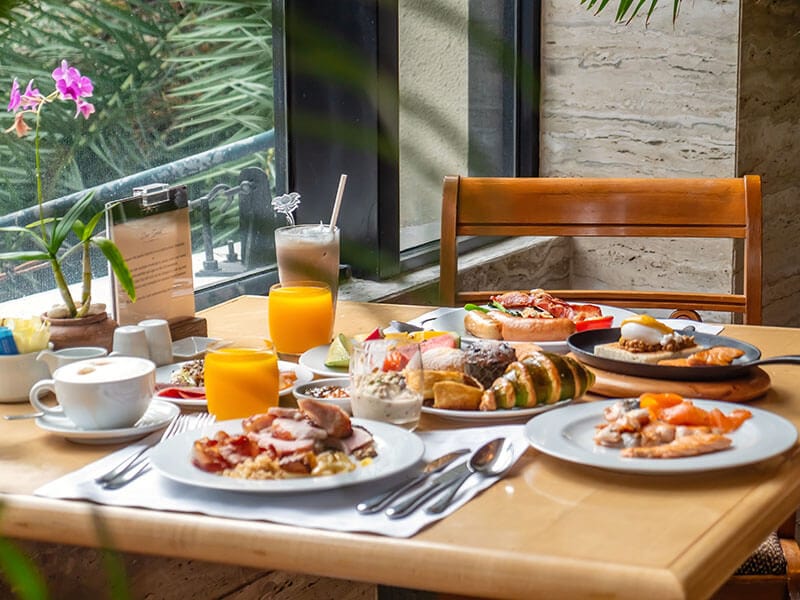 Incredibly Tasty Keto Breakfast For A Healthy Diet
It's exciting to start a healthy diet. Therefore, I want to maintain your enthusiasm by providing various specialties that fit the keto category. Don't worry about the cooking process, as most recipes are also straightforward to materialize.
Total time: 9 minutes.
Pancakes are a classic choice to start the day for many people. They are simple to create and possess a pleasant sweetness to give you the required energy in the morning. However, you may consider switching some elements to fit pancakes into a keto diet.
Traditionally, pancakes utilize all-purpose flour, which has a considerable amount of carbs, making it unfit for a healthy low-carb meal. To fix this problem, people use coconut or almond flour. I prefer the coconut variety as it provides a decent profile for pancakes.
In addition, you can use eggs to incorporate cream cheese, coconut flour, and cinnamon. Furthermore, you should also use a substitute sweetener to replace conventional sugar. Fry each side of the pancake for one minute and serve them with your favorite keto syrup.
Total time: 5 minutes.
A sweet and tasty bowl of cereal gives you the necessary energy to push through the morning. For many keto enthusiasts, it's hard to imagine featuring oatmeal in their breakfast as it has a high amount of carbs and fiber.
Interestingly, creating a keto-friendly version of oatmeal for your breakfast cereal bowl is straightforward. Simply simmer coconut flour in milk, flaxseed meal, and cinnamon. Once the concoction thickens, infuse it with butter to mix thoroughly.
You may incorporate keto toppings like nut flakes or berries for serving. I suggest using coconut milk to bring out more coconut aroma for the best flavor. Furthermore, the dish takes only 5 minutes to whip up in your morning.
Start your day with healthy oatmeal to provide you with the required energy.
Total time: 20 minutes.
Muffins are an excellent addition to your healthy menu with extraordinary tastes. These beautiful golden brown treats can explode in your mouth with an orange note to wake you up in the morning.
Ideally, you should cut down the overall carbs of these muffins by using a base of coconut and almond flour with baking powder. Of course, you can't forget to infuse the batter with orange zest and juice to mix well with eggs.
Pour the mixture into your muffin mold and set the oven to bake for around 15 – 20 minutes. You should have soft muffins to munch away whenever you want.
Total time: 50 minutes.
Fat bombs are what you want to start your day when they pack outstanding savory tastes. These little rounded bombs possess almost every ingredient you typically see on a breakfast menu. Better yet, these fat bombs come in bite-sized pieces for convenience.
I love the combination of hard-boiled eggs with avocado, mayonnaise, and butter for the filling. Mash the elements until you get a smooth consistency. While at it, prepare the bacon bits your way to getting a crispy texture.
Save some bacon grease from the cooking process to mix with the filling for a smoky flavor. Let the filling set in the refrigerator before scooping it into medium-sized balls. Roll the filling balls through the crumbled bacon, and your flavorful bombs are ready for serving.
Total time: 28 minutes.
Another option for many people to go on with their day is French toast. The vibrant golden brown bread is ideal for enjoying alongside the mesmerizing sweetness of maple syrup. You can easily adapt French toast with a few alterations for a keto diet.
Surprisingly, the keto-friendly version of French toast has no flour in the recipe. Commonly, people incorporate cream cheese and melted butter with eggs. Don't forget to add a couple of cinnamon and sugar substitute pinches to create more flavors.
Pour the batter into the pan and bake until the surface becomes golden brown. Fry both sides of the bread with melted butter to infuse the bread with an aromatic profile. French toast is perfect for pairing with keto syrup or fruits of your choice.
It's surprisingly easy to create French toast without flour.
Total time: 1 hour 40 minutes (20 minutes of chilling).
It's common for people to enjoy cinnamon rolls no matter the occasion, even when you're on a low-carb diet. Consuming the rolls made from keto-friendly ingredients is the perfect way to kick off your day full of energy.
To create the dough, you must use almond flour to keep the recipe on the keto track. Combine it with erythritol (sugar alcohol), eggs, and baking powder to get a smooth texture. In addition, I love whisking melted mozzarella with cream cheese to incorporate with the batter afterward.
As for the filling, I suggest using erythritol to combine with butter and cinnamon. Flatten out the dough and roll the slices into rolls with the sweet filling. Bake these cinnamon rolls until golden brown and coat them with a thick whipping cream glaze.
Total time: 17 minutes.
I know many love to start the morning with a decadent breakfast sandwich, but the requirements of a keto diet may hinder you from doing so. Not to worry, I have the perfect recipe to enjoy a sandwich without overconsuming carbs.
Instead of traditional sandwich bread, I recommend creating the muffin from scratch by combining almond butter, coconut flour, and melted butter. For the best result, crack in some eggs to help keep the batter ingredients incorporated. Let the oven bake until golden brown.
Don't forget to prepare the eggs to pair with the muffin in your favorite ways. Fry up some sausage patties to provide your breakfast with extra protein. Assemble your morning meal with eggs, patties, and cheddar slices between the muffins.
Total time: 30 minutes.
For some people, morning is hectic as they must prepare many things, including breakfast. I recommend trying these healthy granola bars for your busy morning. They are easy to create with only a handful of ingredients to give a boost of energy.
Commonly, people mix a blend of coconut oil and peanut butter to incorporate with the dry ingredients. The granola bar gets an intriguing crunchy texture thanks to the inclusion of erythritol in the flour mixture.
Furthermore, you can throw in some pumpkin seeds and chia seeds to bring more nutrition to your breakfast bars. Top the granola with almond slices for extra nuttiness. Drizzle the bar with sugar-free chocolate and freeze in the fridge before serving.
Munch away on these granola bars as a healthy and on-the-go meal.
Total time: 50 minutes.
If you have had enough bland bread for breakfast, opt for this incredible sweet bread with pumpkin to spice things up. Furthermore, the cream filling makes a great addition to the delicacy. Aside from breakfast, you can have keto pumpkin bread at any time of the day.
You want to mix almond flour with pumpkin puree, eggs, and erythritol in a mixing bowl. Prepare the filling by incorporating cream cheese with lemon zest, egg, and almond flour. Transfer the batter into a pan for baking until the surface is set and displays a beautiful golden brown hue.
Don't forget to include a layer of cream cheese filling between the pumpkin bread batter. You can also reserve some cream cheese filling to decorate the bread surface. Let the bread cool before cutting it into slices for serving.
Total time: 5 minutes.
Smoothies are not an uncommon choice to provide a quick yet decadent meal. If you're tired of chewing, then it's time to switch to a drink in the morning. With only a handful of ingredients, you will have a nice glass of smoothie to enjoy every day.
For a nutritious glass of smoothie, people tend to include protein powder in a concoction of nut butter and nut milk. Infuse the drink with some blueberries for a light purple and a subtle note of acidity. Ideally, you should blend the smoothie until it has a smooth and creamy consistency.
Total time: 27 minutes.
Bagel is a popular delicacy of the Jewish population; the superb donut-like bread appears in various specialties. Many believe Austria was the home country of the bagel when a bakery first invented the bread by accident.
For a keto bagel, combine almond flour with grated mozzarella, cream cheese, and baking powder. It's best to melt the cheese mixture before incorporating it with the dry ingredients for a more straightforward approach. Ideally, the dough should have a smooth consistency.
Transfer the dough into a mold and press the middle of the bagel to form the signature hole. Sprinkle the bagels with some sesame seeds to add a nutty flavor. Your end result should have a beautiful golden brown color.
Keto bagel is a must to make any of your breakfast dishes more wonderful.
Total time: 25 minutes.
Eggs are a common ingredient in many breakfast dishes, so I want to elevate your experience by pairing sausage with extra proteins in the recipe. Better yet, the combination of sausage and eggs comes in little cups to make it more convenient for consumption.
To create a simple breakfast cup, I suggest utilizing a muffin mold to shape the dish into evenly beautiful pieces. Layer the bottom with uncooked sausage chunks; follow it with heavy cream, eggs, and simple seasonings.
Top each cup with cheese slices for a decadent taste profile. These yummy egg-based treats should take around 20 minutes to cook, with the cheese bubbling at the end of the process. You can store the breakfast cups for up to 4 days in the refrigerator for other morning meals.
Total time: 40 minutes.
Cloud bread has become popular in these recent years on social network sites and made a statement in the pastry world. Although cloud bread is a recent trend, its history dates back to the 1970s. I'm sure you will be surprised at its fluffiness and light texture.
To adapt the cloud bread into a keto recipe, you need to omit the all-purpose flour from the mix. Yes, you guessed it right; this cloud bread only has cream cheese, eggs, and baking powder. In addition, people sprinkle the bread batter with some sesame seeds for extra nuttiness.
The bread should have a beautiful golden brown color. Although the bread may be soft at first, it will gradually firm up when you allow it to cool. Typically, you can store cloud bread in an airtight container for three days.
Total time: 50 minutes.
Breakfast stuffed bell peppers possess an addicting cheesiness and a smoky note. The dish is highly customizable with whatever ingredients you can get your hands on. In addition, you only need some simple elements to enjoy a decadent stuffed pepper.
I recommend picking some decent-sized bell peppers to have a lot of room to stuff the filling. Don't forget to carve out the bell pepper's membrane and seeds. You want to combine cooked sausage with spinach and onions for the filling.
Furthermore, you may whip up an egg mixture with cheese to top the stuffed bell peppers. Once cooked, the cheese should have a nice golden brown color while the outer bell pepper is soft.
Stuff your bell peppers with delicious fillings for a wholesome meal at the beginning of the day.
Total time: 30 minutes.
Another popular breakfast cup recipe to whip out is the combination of zucchini and eggs. Better yet, you may prepare these cups at night and reheat them in the morning for a quick meal packed full of energy.
Similar to other cup recipes, you should utilize a muffin mold to form the signature shape of the delicacy easily. Aside from the zucchini, you want to mix in diced tomatoes and spinach. Remember to drain the vegetable blend from excess moisture before incorporating it with eggs.
Season the eggs with smoked paprika for a hint of spiciness to your zucchini egg cups. Let the oven bake until the edge of the cups becomes brown and the surface is firm. The zucchini pieces add an intriguing grassy flavor to these classic egg cups.
Total time: 25 minutes.
Avocados make for an incredible food for a keto diet. Plus, the creaminess of the fruit is highly addicting to pair with whatever ingredients you have in mind. These baked egg avocado boats are the most convenient way to enjoy a healthy meal in the morning.
In terms of ingredients, you want to split the avocado in half and remove the pit. Crack some eggs to place them in the avocado halves. Sprinkle the eggs with simple seasonings like salt and pepper before letting the oven take care of the cooking process.
The soft egg texture is ideal for pairing with the creaminess of avocado flesh. Depending on your preference, you should check for the doneness of the egg after 16 minutes of cooking.
Total time: 20 minutes.
Cloud eggs are another must-try fluffy creation that you should whip up for a lovely breakfast. The specialty is a new way to enjoy eggs with new exhilarating experiences. The dish is simply a great treat to include in your diet.
To succeed at making cloud eggs, you must separate the egg white from the yolk. The egg's staple fluffiness commonly comes from beating the egg white to a stiff peak. Next, fold in parmesan and ham for different tastes.
Gently transfer the egg white concoction to a baking sheet. Bake the egg white to stabilize its structure. Carefully place the yolk over the baked egg white and bake for an extra three minutes. Garnish the cloud eggs with some chives for serving.
Fluffy and soft are what you will find in these beautiful cloud eggs.
Total time: 15 minutes.
You're not alone if you've ever thought about having cookies for breakfast. I love enjoying the nice touch of sweetness with a mesmerizing crispness of cookies in the morning. For that, I'd like to introduce you to a healthy cooking idea of peanut butter cookies.
The best thing about this treat is that you don't have to bake the cookies to enjoy them. The base of the cookies is a mixture of almond flakes, shredded coconut, and melted peanut butter. For the butter blend, you want to heat the peanut butter with some stevia (natural sweetener).
The cookie concoction should be chunky from the shredded coconut and almond. Divide the cookies into equal parts to solidify them in the refrigerator. Most often, the cookies have a pleasant buttery taste and a brittle texture.
Total time: 30 minutes.
Although it may sound weird to have cauliflower as toast, it's an ideal choice for people who want to reduce carbs in their diet. In addition, you may include cauliflower toast with some toppings to enjoy a healthy meal.
The best way to turn beautiful white cauliflower heads into toast is to grate them into fine pieces. Remember to heat the cauliflower so that they are softer to work with. Squeeze the cauliflower from unwanted moisture before combining it with eggs, mozzarella, and garlic powder.
Spread the cauliflower over the baking tray and shape the mixture into a square. Bake until you see the toast get a golden brown color. While at it, you should turn to mash the avocado flesh with some lime juice to spread over the toast for serving.
Total time: 10 minutes.
Parfait is always a healthy option to begin your day. The yogurt delicacy provides you with an addicting creaminess with fresh fruit flavors. The parfait takes less than 15 minutes to whip up with little effort in your kitchen.
For the best flavor, I suggest using Greek yogurt for a tangy note mixed with the creaminess of heavy cream and fragrant vanilla. Make sure you whisk until the yogurt blend is smooth and thick. Layer the bottom of your serving glass with the yogurt mix.
Proceed to sprinkle in granola and follow it up with another layer of yogurt. Top the parfait with berries for a sweet and sour profile. You should diversify the type of berries for various textures and flavors of the parfait.
Nothing gives you a healthier feeling than having a cup of yogurt parfait in the morning.
Total time: 35 minutes.
Shakshuka or Shakshouka is an Israeli poached egg dish with savory tomato sauce and a harmonious combination of spices. The specialty will kick start your day with a blast of wonderful flavors, especially when you have suitable breakfast sides to accompany it.
Shakshuka is a keto-friendly dish that doesn't require any alteration to the recipe. To build up the fragrant aroma, I prefer sauteing the spices, including cumin, paprika, and thyme. Then, simmer the tomatoes and beef concoction with the spices for at least 15 minutes.
Use your spatula to create some indentation in the sauce before incorporating some eggs. The red tomato sauce should surround the eggs and poach them gradually. Sprinkle the Shakshuka with herbs for a refreshing taste to the dish.
Total time: 15 minutes.
Did you know that bacon is a perfect food to feature in any keto diet? Not many delicacies can beat the smoky and umami taste of crispy bacon early in the morning. For many, bacon is a must-have in their daily diet.
You don't have to worry about making a mess in the kitchen frying these bacon strips as you may use an air fryer for cooking this scrumptious bacon recipe. Let the air fryer run for around 8 – 10 minutes for a crispy texture.
A friendly reminder: flipping the bacon strips halfway through the cooking process helps them to cook evenly. Any leftover crispy bacon can last up to 4 days in an airtight container.
Total time: 4 hours 5 minutes (including 4 hours of chilling).
Besides the creaminess of parfait, pudding is another sweet treat everyone loves enjoying in the morning. Plus, you get to choose various versions to satisfy your taste buds. So give these chia puddings a go at home.
For a pure vanilla version, you want to use macadamia milk for a fruity note to combine with chia seeds. Drop in some vanilla extract for a pleasant aroma. Keep the pudding chilled in the refrigerator before serving it.
Another version of this tasty chia seeds delight you can create is infusing the mix with cocoa powder for a beautiful chocolate essence. Consuming chia seeds provides you with a high amount of fiber and protein to begin your day.
Breakfast chia seed pudding provides you with everything you need for a decadent sweet breakfast.
Total time: 30 minutes.
Keto crepes are versatile to pair with whatever savory or sweet fillings you have at home. I promise the keto version of these crepes tastes the same as the conventional one. Sometimes, it's difficult to tell the difference between the two varieties.
Like other flour recipes, you must swap the flour for coconut flour to keep the dish keto-friendly. In addition, you want to combine milk with eggs and melted butter with the flour concoction. Whisk constantly so that the coconut flour has the time to absorb the liquid content.
Ideally, the crepe batter should have a smooth and thin consistency. Then, pour a reasonable amount of crepe over the pan and cook for around 1 – 2 minutes per side. Serve your hot crepes with delicious fruits or sprinkle some erythritol to enjoy.
Total time: 10 minutes.
Waffles with sweet syrup are a typical dish for a simple yet delicious breakfast idea. However, you may not know that you can create keto waffles with only five ingredients. It's super easy and takes little effort to make.
People often bring almond and coconut flour together as the batter base. In addition, you should include some melted butter with the egg mixture to infuse the waffle with a buttery taste.
At this stage, if you have a waffle maker, it should be a piece of cake to cook up the batter. The waffles should have a pleasant flavor with a crispy texture, perfect for accompanying any type of syrup that you have.
Total time: 1 hour.
Bread is a standard pastry specialty in various meals with different dishes. Instead of having bland bread, I suggest infusing the pastry with delicious banana flavor to stimulate your taste buds in the morning.
Preferably, people turn to a combination of coconut flour, sweetener, and almond flour to combine with the wet mixture. Typically, the wet concoction relies on heavy whipping cream, eggs, and banana extract.
Sprinkle the chocolate chips into the batter to give the bread a beautiful chocolaty taste. Top the batter with some pecan slices for an additional nutty profile. After baking, the result should be a nice golden brown bread full of banana flavors.
Elevate your bread experience by infusing it with unique banana flavors.
Total time: 40 minutes.
Croque Madame is a French sandwich delicacy that often appears at bars or cafés as a snack. In this case, you can even use this fancy French specialty as part of your morning diet. The dish is a balanced combination of flavors with excellent texture in every bite.
Commonly, people serve Croque Madame with sandwiches, but I have a keto solution in the form of a Chaffle. It's essentially a waffle version but with only cheese and egg in the mixture, which provides a cheesy and crunchy texture to the dish.
As for the filling, I adore the combination of salty black forest ham with the sweet profile of Gruyere cheese and crispy fried eggs. You should create the Bechamel sauce by mixing a concoction of cream cheese, Gruyere, and parmesan for a final touch.
Drizzle the beautiful white sauce over the fillings and Chaffle to enjoy a hearty and fancy Croque Madame.
Total time: 10 minutes.
English muffins are no stranger to many; people even spread the pastry with some jam or sweeteners for a quick breakfast. This simple keto English muffin will help you overcome the struggle of not knowing what to serve at the start of the day.
Like other batter mixes, the keto variation of the English muffin relies heavily on a blend of coconut and almond flour. Preferably, you should first whisk eggs with melted butter before incorporating the flour.
The batter should possess a vibrant yellow color and has a smooth consistency. Place the English muffin into a ramekin (small culinary-purposed bowl) to bake until the surface solidifies. Slice the bun in half, and you are ready to pair the English muffin with whatever you want.
Total time: 20 minutes.
Since I already mentioned English muffins in the previous recipe, it will be unreasonable if you don't bring egg benedict to the conversation. This iconic English breakfast is perfect for making use of freshly baked English muffins for a decadent meal.
Depending on your liking, you may create the keto version of English muffins from scratch or simply purchase them from the nearest store for convenience. Typically, a classic egg benedict requires you to pair the English muffins with smoky bacon strips and poached eggs.
You must time the doneness of the eggs correctly to have runny yolk dripping down when you cut the dish for serving. Egg benedict is not complete without a rich, creamy, and lemony Hollandaise sauce.
People usually whisk together yolk with lemon juice, melted butter, and ground cayenne for a slight kick of heat. Drizzle the Hollandaise sauce over the mixture, and you have incredible egg benedict to treat everyone.
Make your morning more wholesome than ever by serving a healthy keto version of egg benedict.
Total time: 2 minutes.
A cup of yogurt is a healthy option for many types of diet, including keto. For their morning routine, many picky eaters only want a simple sweet yogurt accompanied by fresh fruits. Lucky for you, this straightforward keto yogurt is the key to keeping you on a healthy diet.
I know this is a yogurt recipe, but it has a twist when people combine sour cream with whipping cream to create the signature yogurt profile. Remember to include a keto sweetener to improve the overall flavor. You may also drop in some vanilla extract for a fragrant note.
Total time: 20 minutes.
Donuts may be the last thing in your mind when people talk about a healthy meal in the morning. However, it's entirely doable to turn donuts into a keto-friendly dish. If you're excited to know more, you must give this cooking idea a go in your kitchen.
The donuts have three parts to handle: the batter, the coating layer, and the glaze. I suggest using almond flour as the centerpiece for the dough mixture to mix with eggs, almond milk, and monk fruit sweetener. Bake the batter in a donut mold until you get a beautiful golden brown color.
As for the coating, you should dip the donuts through a blend of cinnamon and sugar. Move on to the glaze, melt chocolate chips with coconut oil and pour it over the donuts. Sprinkle the donuts with nuts or any toppings you want.
Total time: 25 minutes.
Last but not least is a biscuit recipe to surprise everyone. Instead of being a sweet specialty, these treats are full of cheese and ham to provide you with an abundant source of energy. In addition, these biscuits' soft and fluffy texture will make you fall in love with this treat.
For the biscuit batter, you want to utilize almond flour to mix with a cream cheese mixture. Don't forget to throw in some cheddar cheese with the cream cheese to get a smooth consistency. Fold in some chopped ham and ensure not to stir the concoction for too long.
Scoop the chilled dough into bite-sized balls and throw them into the oven for baking. Once the biscuits become golden brown, brush them with melted butter and serve.
Which Keto Breakfast Is Your Go-To Option For The Day?
The choices of keto breakfasts are endless, with various twists and turns in flavors for you to experience. Therefore, you don't have to worry about your food possessing too many carbs when you have this article by your side.
If you have more dishes to recommend, please let everyone know more about them by leaving a comment. I'm always excited to comb through all your unique ideas. Spread this article to everyone to help them gain new ideas for their cooking.