Do you need several delicious and wholesome Just Egg recipes for regular meals? Or do you want some simple dishes made from this vegan product to feed your loved ones? If yes, you have found the answer! The easiest yet tastiest foods for everyone are all in this post.
After reading, you can choose from dozens of recipes and cooking techniques. Plus, you can apply a few tricks and tips to become an expert at these delicacies, some of which are also ideal for preparing ahead for a quick meal. Scroll down to read more!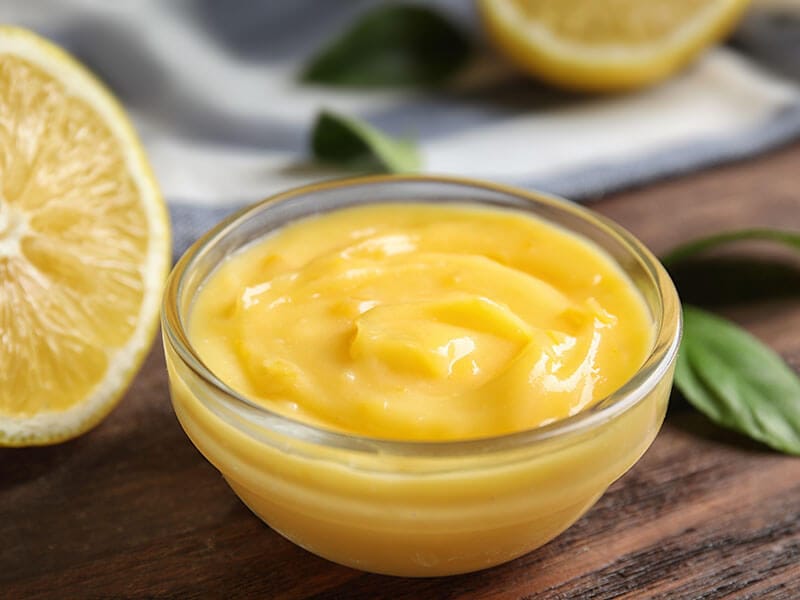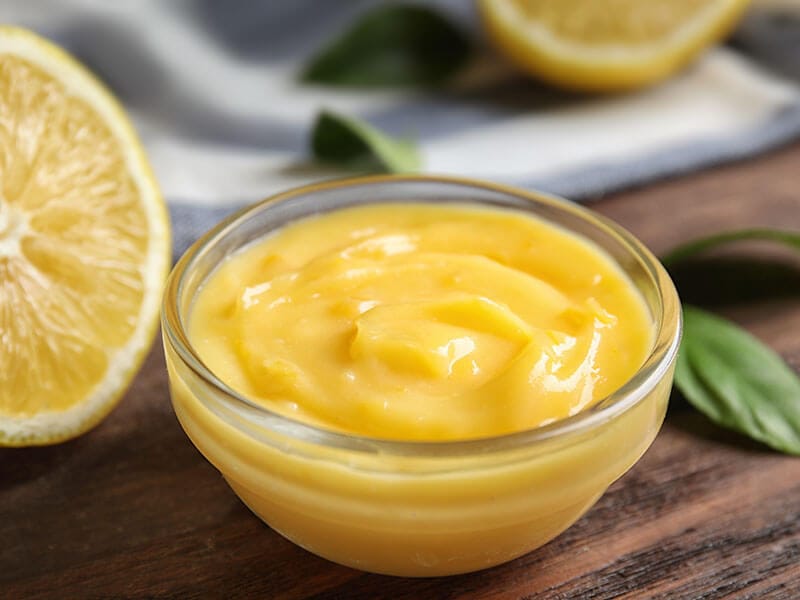 22 Incredible Just Egg Dishes To Whip Up In No Time
Just Egg is a rising star in vegan food. It provides you and your family with extra possibilities besides the available egg substitutes. Plus, the product also includes nearly as much protein as ordinary eggs. Keep reading to learn numerous Just Egg recipes!
Total Time: 30 minutes
The first recipe on the list is a hearty side dish for vegans. Instead of a huge one, my recipe offers you bite-size cuties, which are easier to serve individually. Besides, it also takes less time to cook, hence a quick meal for busy days.
You only need to add Just Egg in the muffin tins with olive oil and let the oven do its job. The sauteed vegetables in each frittata will give an earthy, sweet, and slightly grassy flavor. Thanks to a handful of scallions, the extra peppery hint makes your food more inviting.
Best of all, vegan Hollandaise is what turns your food into a fancier dish. While Just Egg lends a velvety texture, the sauce and the rest of the ingredients provide a ton of flavors: sourness, herbal goodness, and a bit of heat.
To serve, scoop a spoonful of the sauce and place vegan frittata slices onto a serving plate. Your guests will be impressed by the gorgeous appearance of the whole dish.
Total Time: 20 minutes
A quick and delicate meal is what you get from this Just Egg omelet. There is no fancy equipment; just a skillet, a bottle of Just Egg, and vegetables of your choice are enough to dish up a warm breakfast.
Oil is important to this skillet recipe, but rest assured your dish will not be oily and unhealthy. You only need a small amount of oil to coat the pan and prevent "eggs" from being sticky.
The veggies and vegan cheese (if any) add a crunchy texture and fibers to your omelet, whereas the spices provide your dish with flavors. Use a lid to steam and cook the delicacy thoroughly from top to bottom, and your final result is pleasantly soft and moist.
In addition, the extra minutes on the skillet give eggs time to cool down and be firmer. So when you flip it, the omelet will have a beautiful shape. After that, garnish fresh herbs, and your dish is ready to go.
Just Egg Omelet is a quick breakfast for vegans' workdays!
Total Time: 30 minutes
This pancake should be your next favorite if you love a simple yet elegant breakfast idea or brunch. It has a fluffy texture and an eggy flavor like a typical pancake, which is impressive because there is no egg in it.
For this pancake, the Just Egg performs a fantastic job. It produces lovely sponginess, much like the traditional ones, when combined with flour and rising agents.
Add vanilla extract and sugar to create a sweet taste and fragrant smell. Thanks to a syrup drizzle, your finished pancake will be glossy and ultra-sweet.
Total Time: 25 minutes (including 5 minutes of resting time)
Even though these delicious appetizers suitable for single servings are vegan, nobody can suspect so. When you bite into one, the richness and egginess are remarkably identical to those of a genuine one. Everyone will be shocked, I promise!
All it needs is to stir vegan bacon, vegan cheese, and broccoli into the Just Egg liquid. Then pour in muffin tins, add more cheese on top, and bake. The buzz of the oven will let you know the batch is ready.
Change the fillings inside the egg bits for a tasty treat every day. The perfect combination should be vegan sausage and cheddar cheese or spinach and mushrooms.
Total Time: 10 minutes
Just assemble all the filling inside the toasted, savory everything bagel. I guarantee this delightful bagel sandwich is more delicious than expected. Surprise your guests by asking them whether they can guess that this delicious treat is 100% vegan!
The scallion spread on the side gives your bread a savory thick cream base. On the other hand, the vegan bacon and Just Egg scramble perfect the texture and saltiness. The finishing touch of creaminess and sweetness from vegan cheese will round off your eating experience.
Total Time: 25 minutes
Speaking of Just Egg, there is no way you can miss the yummiest rice dish. There are vegetables, seasonings, and scrambled eggs in the fried rice. Your stomach will undoubtedly demand more food after taking only a scoop from a heaping spoon.
First, saute all the veggies, shallots, and garlic for an aromatic smell. In the meantime, stir fry Just Egg and the rice together. Once preparation is done, finish cooking everything in the skillet.
The soy sauce, cilantro, and sesame oil will lend your fancy rice an extra flavor of nuttiness and savoriness. Your dish will be even more delicious to savor if you add green onions and sriracha sauce to the top.
Let's use Just Egg to make this vegetable fried rice vegan-friendly!
Total Time: 30 minutes
If you are tired of rushing to make breakfast on time, you should try this make-in-advance morning meal. All you have to do is make it the previous night and store it in the fridge or freezer. When breakfast comes, reheat it in the microwave for a few minutes, and your on-the-go wrap is ready.
To recreate this convenient dish, you have to spend time with the preparation: browning breakfast potatoes and sausage, scrambling Just Egg, and melting Cheddar sauce. What's left is a breeze: assembling and heating burritos in the skillet.
Once done, your burrito wrap is beautifully golden brown on the outside. Inside, the orange cheese melting sticks all ingredients, creating a salivating bite.
Total Time: 10 minutes
This egg and vegetable stir-fry dish is simple yet tasty enough to serve as the main dish next to your warm rice. Notably, you can whip it in no time, which is suitable to make on busy weeknights.
Cut your onion and bell pepper into large chunks. The large size keeps their texture and moisture. Then, add fermented black beans for loads of fibers and protein to the dish, making it healthier to consume.
For vegan food, Just Egg liquid is used in place of eggs. Under medium heat, scramble Just Egg and add cooked veggies to complete the dish. Serve warm rice on the side, and you will feel extra sweet and savory hints of soy sauce infused with fluffy eggs and crunchy veggies.
Total Time: 40 minutes (including 5 minutes of setting)
Fast and easy, these egg muffins are ideal as finger food at any party. Notably, you can make excellent use of your veggies in the fridge. Some perfect examples are spinach and bell peppers.
All you need to do is combine browned vegan sausage, chopped veggies, and Just Egg into a mixture. Then divide the mixture evenly in each muffin tin. Finally, add extra Just Egg liquid and transfer these cuties into the oven.
Once cooked, your muffins present an attractive yellowish appearance that hides an umami-packed and robust flavor.
For a party version, serve these bites alongside fresh herbs, ketchup, hot sauce, or any of your favorite ones. If you have leftovers, store them in the fridge. They will keep for up to 3-5 days.
Total Time: 25 minutes
Do you seek a new and exciting meal? If yes, you should make this Korean Buddha bowl. Instead of putting each dish on the table, you will have everything in just one bowl. Believe it or not, your rice bowl delicacy has many marvelous textures and flavors.
You get the soft steamed rice, scrambled Just Egg, and crispy sauteed Chinese cabbage. The kimchi is tangy and spicy, while the glazed potatoes are buttery and flavorful.
Until the gojuchang sauce finishes the dish, everything is in harmony with each other in spiciness and sweetness.
For a more Asian visual and taste, garnish sesame seeds and seaweed. Stir to combine all ingredients and enjoy your Korean moment.
Total Time: 55 minutes (including 5 minutes of cooling time)
A quiche is always top of mind when thinking about brunch. The eggy texture of it goes perfectly next to a bowl of salad or baby potatoes. However, not all my vegan friends can enjoy that deliciousness. The tofu quiche just does not always get the right airy texture.
Fortunately, this recipe is there to help. The Just Egg element is a perfect substitute for eggs. It gives your quiche a fluffy texture followed by an eggy flavor.
Aside from that ingredient, the sauteed greens and vegan sausage come to intensify the taste. If you want to swap any ingredient in the filling, feel free to do so, though the combination of broccoli and ham is always my choice.
Let's make an eggless spinach quiche with a bottle of Just Egg!
Total Time: 35 minutes
Hailing from New York City, Eggs Benedict is a hit for brunch or breakfast. Usually, it calls for Canadian bacon and poached eggs. Fortunately, thanks to Just Egg and vegan bacon, you can effortlessly turn this delicacy into a plant-based one for everyone.
This American breakfast consists of an English muffin and Just Egg folded. The guacamole (avocado-based spread) adds a butter-like creaminess to the dish, while the refreshingly sweet and sour tomatoes lighten up your mouthfeel.
However, it is not a Benedict if you miss the Hollandaise sauce made from put-together ingredients. The lemon, mustard, garlic, and onion lend an authentic rich and lemony flavor to the sauce. On the other hand, turmeric gives your sauce a pretty yellow color it needs.
When your family gets up, plate out your Benedict with a good quantity of sauce. Everyone will be taken aback by the enticing aroma of this colorful meal.
Total Time: 30 minutes
If you're looking for some tasty appetizers on game days, you should pick these vegan latkes. Although they are a Hanukkah treat, their crunchiness and tastiness are perfect for any time. Pack them alongside dipping sauce, and your children will give you a happy smile.
The grated potatoes are the star of this Hanukkah-related entree. For a perfect crisp, my recipe suggests hardy and firm russet potatoes. Though, any available in the pantry is just fine. Either type, you must squeeze out as much water as possible to help your dish brown evenly.
The dry ingredients and Just Egg come to help form your latkes. After stirring, your shredded potatoes should be sticky and easy to take into a clump. If they do not get that texture, add flour or binder to adjust the stickiness before frying.
What will make you love this food is its long storage life. You can keep these patties in the fridge for up to 3-4 days or in the freezer for 3 months. Reheat them in a pan or microwave before serving.
Total Time: 40 minutes (including 15 minutes of sitting time)
Nothing is more satisfying than the treat of waffles. They are crispy on the edges yet fluffy in the center. Moreover, you can make them easily at home with a few handy ingredients.
Combine dry and wet ingredients to form a batter. The yeast provides fluffiness as well as a nice crunchy mouthfeel, so let it have enough sitting time.
Cook these beauties in a waffle iron and top fancy toppings to wow your guests. Feel free to store leftovers in the freezer. They will still be delicious until your breakfast tomorrow.
Total Time: 16 minutes
This lemon curd is a good option for a tart or pie filling. Since there are no real eggs, you can serve this delicacy to your vegan friends and family. Due to its texture, some people may even doubt whether your curd is really vegan.
The secret behind that perfect texture is cornstarch. It helps dense the creaminess of Just Egg. Plus sugar and lemon, the delicacy gets the inherent tangy and sweet taste of citrus curd.
To diversify your choices, you can try many different flavors of curd. Orange, lime, or grapefruit should be on your list. Though the tanginess is unchanged, the aroma of each will bring you a variety of experiences.
Total Time: 25 minutes
No one can deny the charm of French toast, adults and kids alike. The sweetness and loveliness it brings are always my favorite treat in the mornings or on Mother's day. Whenever I make the toast, everyone beams with pleasure.
And thanks to Just Egg, you can serve my toast with your friends, regardless of their food preferences. To make it, simply mix all ingredients, soak bread in the mixture, and toast in a pan.
Serve your toast with fresh fruits, maple syrup, or powdered sugar for a complete meal. Alternatively, Nutella or whipped cream will look beautiful on the bread.
Check out this Just Egg French toast – an untroublesome breakfast for the family
Total Time: 25 minutes
Chilaquiles Rojos is one of the most popular breakfasts or lunches in Mexico. For me, this delicacy stands out among other dishes for brunch because of its inviting appearance and flavor.
The guajillo chilies create the vibrant red color of the whole dish. Plus onion, garlic, and salt, your sauce is pungent, spicy, and salty at the same time. Adding chiles de arbor (bird's beak chile) should satisfy your taste if you are a spicy food lover.
And the key that makes this vegan is the use of Just Egg and plant-based cheese. Combine fried tortillas, Just Egg, and sauce into a pan and give them a mix. Then add vegan cheese for a gooey texture on top.
To eat this dish in the Mexican style, salsa on top is indispensable. For more fibers, you can put in avocado and beans. Or add more vegan cheese and sour cream if you love the creamy mouthfeel.
Total Time: 25 minutes
Everyone knows how easy and delectable Carbonara is, but making it vegan while keeping it tasty is another matter. No worries! This recipe will make everyone admire your cooking skill.
In this recipe, the vegan bacon, plant-based milk, and grated cheese create a toothsome Carbonara sauce. They combine to give the pasta a deep, salty flavor.
Additionally, the Just Egg enhances the creaminess of the mixture, making your meal more delightful to consume. Don't forget to perfect your dish with vegan cheese and seasoning in the end..
Serve the creamy spaghetti and a fresh salad together for a filling supper. The most flavorful options are mild spinach or arugula.
Total Time: 2 hours (including 1 hour of refrigerating time and 10 minutes of sitting time)
This casserole-like dish takes some time and ingredients to make. However, it will reward your patience with delectable food for a weekend breakfast or festive brunch.
In addition to sausage and vegan cheese, mushrooms and fresh herbs are the secrets to the delicacy. Fresh herbs bring a combination of woody, bittersweet, and minty goodness, while the mushrooms give you a crunchy bite.
Your complete delicacy will be nothing but savory and divinely delicious when you combine everything, including milk and Just Egg.
Total Time: 5 minutes
Having meals in the dorm is hard because you cannot do any fancy cooking. But because you have Just Egg, it is no longer any tough. Your dinner will be ready in a matter of seconds, all in a cup.
I will introduce you to a simple yet delightful recipe. Simply pour Just Egg into a mug and quickly microwave it. Then, add any more fruits or vegetables you prefer, and reheat the ingredients. After that, you can eat a fast dinner. How insanely simple is it, yes?
Total Time: 1 hour (including 10 minutes of resting time)
This breakfast casserole offers convenience and supreme comfort. It has sausage, eggs, vegetables, and a generous serving of tater tots – everything a person wants in a breakfast dish!
Sauteed vegetables and vegan meat add a salty and sweet flavor, while the Just Egg liquid gives each mouthful a dense texture. Thanks to tater tots on top, you can also feel the crunch when sinking your teeth into them.
To prepare ahead, complete all the steps up until the point of baking, then place the dish in the refrigerator. Bake your casserole per the directions when it is time to serve.
Total Time: 10 minutes
This vegan breakfast sandwich is another ideal breakfast for your family. It contains many layers: greeny veggies, umami-packed sausage, creamy cheese, and Just Egg. Therefore, you can satisfy your satiety in just one serving.
The beauty of this delicacy is in its spread. The sweet and sour strawberry jam balances out the creaminess of mashed avocado, making your sandwich less greasy.
For a kick of heat, hot sauce is what you should add to your sandwich. A little amount of it is enough to stimulate your taste buds.
Make your morning vegan sandwich simple, thanks to this five-ingredient recipe!
Just Egg Is Enough To Make Plenty Of Dishes
Now you know Just Egg is not a bottle of egg substitute but also a great ingredient to make plenty of delicate recipes. You can create an omelet for breakfast and egg bites for an appetizer or just pour it into a mug with fruits and chips to have a hearty meal in the dorm.
I believe that once you make all these recipes, you can let your creativity fly and come up with more ideas. So grab one bottle and try my recipe. Please leave a comment to let me know how things are going. I would sincerely appreciate your thoughts.
Besides, if you find this post helpful and think others will, please like and share it. Doing so will serve as a great inspiration for me to continue writing informative posts. Thank you, and enjoy your dinner!