Finding the best holiday cookie dish to celebrate with your loved ones? You have come to the right place. I have tons of ideas for making these sweet treats for your upcoming holiday.
When it comes to holidays, cookies seem to be the most common choice. These treats are colorful, flavorful and I'm sure they could take all the spotlight at the party.
Just grab a piece of cookie and enjoy the rest of your holiday.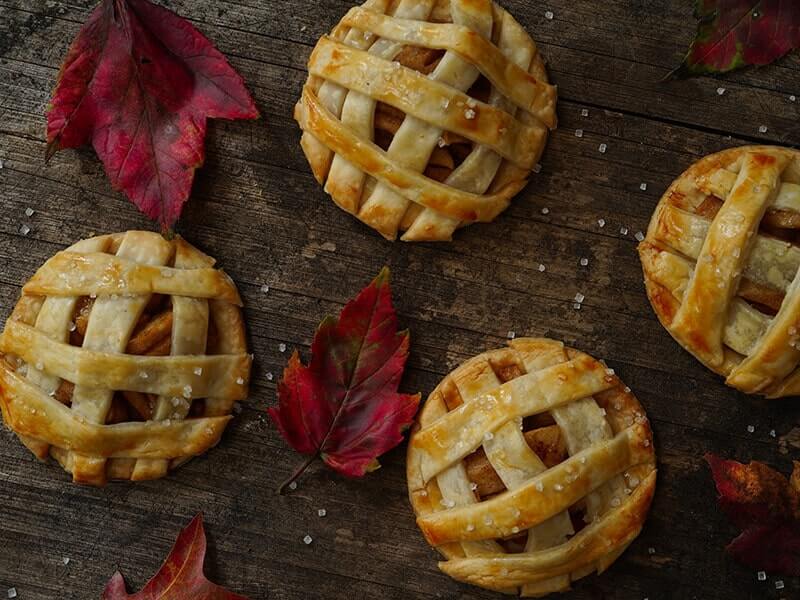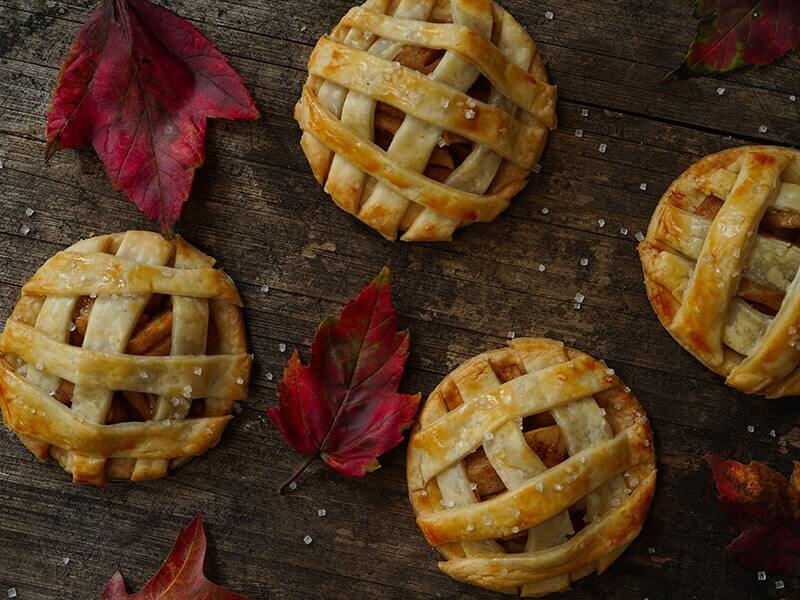 30 Dazzling Cookies Recipes For Exploding Holiday Party
These are my favorite cookie ideas that are suitable for every holiday. Hurry up! They are waiting for you to discover them.
With Chocolate:
Chocolate Peppermint Cookies
Lady's Kisses (Baci di Dama)
Salted Brownie Crinkle Cookies
Chocolate Chips Cookies
Double Dark Chocolate Cookies
White Choco Macadamia Cookies
Peanut Butter Banana Cookies
Hazelnut Sandwich Cookies
Tiramisu Sandwich Cookies
With Nut and Cheese:
Pecan Pie Cookies
Biscotti
Walnut Shortbread Cookies
Chinese Walnut Cookies
Cream Cheese Cookies
Pistachio Cookies
With Fruity Feature:
Linzer Cookies
Thumbprints Cookies
Apple Pie Cookies
Cherry Pie Cookies
Raspberry Cookies
And Other Cookies:
Gingerbread Cookies
Thin Mint Cookies
Palmier Cookies
Butterscotch Cookies
Funfetti Cookies
Matcha Coconut Cookies
Simple Butter Cookies
Red Velvet Cookies
Cornflake Cookies
Pumpkin Spice Snickerdoodles
Let's scroll down to explore these dazzling treats.
Top 9 Tasty Cookie Recipes for Chocolate Lovers
I believe that when making any type of dessert, the first thing that pops into your head will probably be chocolate. It is creamy, bitter, sweet, and nutty in its way. Here are some beautiful recipes that you can make a treat.
A stunning cookie that will joy up the holiday is chocolate peppermint cookies. It is an exquisite chocolate dessert popularly made on any occasion, Christmas Day or New Year's Eve. The gorgeous cookie flavor is a big surprise for its reputation.
The cookie has an exquisite taste of chocolate versus a hint of excellent lingering effect in your mouth. Plus, the sweetness combined with these flavorful elements creates a delightful holiday playing in your mouth.
Also known as Italian Baci di Dama, these fascinating cookies are made just for you. They are adorably made with a sandwich form of hazelnut flour, and a nice spread of melted chocolate in the middle. As a general view, the cookie looks like a nutshell.
The first impression of the taste is also a big surprise. It is buttery, sugary that is exposed in every crumb of the cookie sandwiches. Moreover, there is a nutty taste of the hazelnut chocolate that enhances the flavor's exposure.
This is another delicious cookie that will undoubtedly surprise your holiday menu. These salted brownie cookies are the best that you can get for everyone on a particular day. With some extra crinkle on the surface, it will spice up the cookie's delightful texture.
I like how it tastes when a gentle salty flavor combines in the cookie mixture. It balances the whole dish of sweet and creamy, creating a wonderful experience for eaters. You must make some of these for your family and friends to enjoy together.
Stay tuned; these succulent chocolate chip cookies are the day saver. It can be used for any occasion as a perfect snack with a warm cup of milk. I promise that the attached link will give you the best support for a homemade recipe.
Making a nice batch of chocolate chip cookies is effortless. It takes from 20 to 30 minutes for the whole process and brings along a wonderful dessert experience. As a first bite, you can feel the melted chocolate drain out from the crispy cookie. What a fantastic treat!
Here comes an excellent cookie for chocolate lovers. You are going to love how the cookie texture merges creamy and chocolatey. Moreover, the filling is a big surprise when you take a full bite, and the chocolate sauce melts out of the cookie.
As its name suggests, the cookie is a generous chocolate filling. It seems to be a fascinating treat for a long day. In addition, the dessert is a bit bitter, so you may like a cup of milk to eat with or add it to an ice cream cake is not a bad idea.
If you are looking for a high nutritional source of nut cookies, it is a must to give this one a shot. Macadamia is a rich nut that provides proteins, fibers, and vegetable fat. Therefore, a good bite of these chocolate macadamia cookies can support certain nutrients for your body.
In addition, there is no complex preparation to make a delicious batch of the cookie. Creamy white chocolate combined with crunchy macadamia is a mouth-watering combo for a holiday treat. For an initial bite, you can feel how rich of taste, chewy texture the cookie is.
Watch this video to know more:
Want some banana in the recipe? Check out how to make this beautiful banana sweet course right away!
In general, it is a great combination of the most-liked features, including creamy peanut butter versus banana and cookie dough in a single dish. I believe that these cookies will increase the dining table that many generations fall in love with.
The significant flavor of toasted hazelnuts, a bit nutty, and a musty taste will create an outstanding experience for your guest.
You can also expect a super crispy texture from this sandwich cookie. Just a simple bite, all the flavors will dance around your mouth. Also, you can add jam or chocolate chips to form more taste to the cookies.
If the mentioned cookie recipes are still not satisfying. I believe that this one is an excellent cookie of the day.
Tiramisu is a perfect source of coffee to combine with the crispy cookies. These two beautiful elements give the overall taste a surprisingly creamy experience. Plus, it is straightforward to make. In just a quarter of an hour, a significant portion of cookies is ready.
6 Nut And Cheese Cookie Ideas to Fully Enjoy A Hearty Holiday
When it comes to cookies, their texture must be delightful, crispy, crunchy, and crumby from whatever side. It can be some crushed almonds, unbeaten walnuts or some creamy cheese. No matter what type of nut or cheese it is, it all brings along a joyful eating experience.
With a crumbly nut filling, these delicious pecan pie cookies are an excellent idea for the holiday cookie recipe. It seems like a handy version of the famous American pecan pie that can be eaten all in just a few bites.
Making a batch of these aromatic cookies is effortless. Starting with cookie dough, then form it into a concave shape to add pecan. Bring to bake for 30 minutes at 180 degrees Celsius, and then you have a significant cookie portion for everyone to enjoy.
Biscotti is an Italian name for biscuits. It was invented in the Tuscan city of Prato that is famous for its beautiful cuisine. The unique feature of this biscotti that makes it different from American biscuits is that former cookies are filled with rich almonds.
As a first bite, you can feel how crispy and nutty this Italian-originated dessert is. It is baked twice so that its texture is enhanced over time. Moreover, you can substitute almonds with other nuts to give them a healthier impact on your body.
Shortbread cookies have an incredible texture that they melt right the moment you bite them. Depending on the duration in the oven, the cookies can have a soft or crispy bite.
Butter and walnuts will make your sweet treats have a fantastic creamy smell and nutty taste. You will finish the whole batch of shortbread cookies before you can realize there is nothing left.
These Chinese walnut cookies are perfect to use along with a cup of tea or coffee in the brand new morning.
The cookies have a crunchy texture, and you can feel the signature nutty flavor of walnuts. Remember that when you mix the dough, it might be crumbly at first due to the walnuts. Don't worry; after you mix it well, the dough will be perfect for baking.
My first impression of these lovely cookies is their plain white color with a sprinkle of sugar. It looks like some fluffy clouds or comfortable pillows to sleep on. If you have tried it, it is easy to tell how soft and tender the cookie is. Then it will enchant you for another bite.
Plus, in association with the cream cheese feature, these beautiful cookies have a tremendously creamy flavor. Honestly, it is an excellent cookie to consider for the holiday.
These cream cheese cookies are the best idea for a joyful holiday!
It is considered that these delightful pistachio cookies are a suitable dessert for St' Patrick's day. Its mint color is a beautiful feature for the day theme party.
The buttery dish is a combination of traditional baking spices like flour, vanilla, and sugar. This typical taste can be enhanced with some Oreo crumbs that create a sweeter and hint of cocoa-taste cookies.
5 Cookies Recipes With Fruity Features For A Fascinating Experience
Let's make some fruity cookies to balance the overall dining list. In a company of sour, acidic fruits, it gives the cookies a refreshing taste of food.
With an almond-based dough, this cookie has a strong almond scent and nutty taste. It is balanced with some jam in the middle of the cookie.
These famous cookies have different shapes, which is very suitable for celebrating a holiday. The taste is fantastic, and the texture is just amazingly soft and crumble.
These thumbprint cookies are full of jam and super tasty. With one big bite, you will feel how delicious the jam is with the sugar and butter flavor.
Also, any jam flavors are welcome with this recipe. You can choose your favorite to make this yummy sweet treat.
The combination of apple pie and cookies is impressive. The crunchy texture with the sweet apple filling will dazzle everyone who tastes this masterpiece of an apple dessert.
With caramel and butter, the cookies have a soft and fudgy texture at the center. The crusts are so flaked that they melt in your mouth.
These Apple Pie Cookies are so good you have to make this recipe!
Imagine biting a crispy cookie, and the juicy sweet cherry flavor pops out and blends in your mouth, exciting, right? This Cherry Pie Cookie will make you go wow and impress your guests with its signature taste.
You can find the cherry pie filling in almost every grocery store, and it is so simple to top on the cookies. I bet you are hungry now. Let's make these cookies.
Raspberry cookies are perfect for those who are afraid of eating too many buttery and decadent cookies. The fruity and slightly sour taste from frozen raspberries will make you eat this treat continuously without being bored.
Just a quick note for you, when you are mixing the dough with frozen raspberries, try to mix it fast to form the best texture for the final products.
Some Extra Cookies Suggestions To Accomplish The Holiday Dessert Menu
Besides the mentioned ideas, here are a couple of cookie recipes to fully complete a holiday. You may find some of them are very familiar to many special days of the year or simply effortless to run into on every corner of the street.
A typical Christmas treat that can be easily found in the holiday. Gingerbread man is a well-known cookie that is formed into a man shape with a brown color. Plus, the baker will decorate the cookies with some vibrance color as a pant, or a shirt for the cookies.
These beautiful cookies seem to be a significant Christmas dessert when everyone gathers around and enjoys the day together. As a first bite, you can feel how crispy it is and it leads to the sweetness of molasses and an aroma of ginger. It was so delicious!
Thin mint cookies seem to be the famous 90s cookies that stick to the brand Girl Scout and take a big place in many millennium generation's childhoods.
With an incredibly smooth chocolate cover, crunchy crumbs come up with a hint of mint taste behind when you take a bite. Moreover, the tasty cookie portion is gluten-free and a vegan sweet treat. Therefore, it is the best chocolate cookie that you can get for any occasion.
Hold on; there is another buttery cookie that can be a part of your holiday celebration. These traditional French cookies are delicious with a unique elephant ear shape. The palmier has a long history since the beginning of the twenty century.
Making a fascinating palmier cookie is straightforward compared to the entire regular cookie. However, flatting the cookie dough is an essential part of creating a signature palmier.
How To Make French Palmier At Home. So Simple and Rustic!
These Butterscotch cookies are crispy on the outside and soft and chewy in the middle. Of course, like other ordinary cookies, they are also buttery and have a light sweet taste from sugar.
Butterscotch cookies can be a perfect alternative treat for chocolate chip cookies if you are looking for a yummy cookie recipe. So, why hesitate? Let's dig in.
These colorful cookies are the best to serve on holiday or at any party. The sprinkles are colorful and form an excellent crumble texture for these sweet treats.
These Funfetti Cookies are soft, a bit chewy, and full of buttery flavor. Remember not to add sprinkles at the beginning of the dough mixing process. Put them in at the end and gently mix until the dough is well-mixed.
For those who love matcha-based sweet treats, this cookie recipe is made for you. The taste of matcha is balanced with the rich and buttery taste of shredded coconuts.
To create extra flavorful treats, you should chill the dough for at least one hour before baking. You can feel the chewy texture of shredded coconuts in every bite of this cookie.
A rustic addition for a hearty holiday!
Butter cookies are the best effortless treats that you can make on this day. They are plain, simple, and bring a rich butter exposure to the dessert menu.
Pick up your cooking tools right away because making an aromatic batch of these butter cookies is so simple.
Can you believe that with just only 3 ingredients, you can make a big batch of butter cookies to surprise everyone?
Keep reading; you are about to know something extraordinary. These cookies can be your new favorite recipes with a unique cooking recipe that needs to be discovered. And either they are ball-shaped or flat, these cookies are all delicious.
Making them can be a challenging effort, but it is worth it. As a result, you can see how fancy and fascinating the cookies are. Whether they appear with a powdered sugar layer on top or just plain red-colored cookies, I believe that everyone in the room will fall in love with them.
These beautiful cookies have a delightful texture that you can not forget in the company of crispy cornflakes. It is also combined with a buttery and creamy flavor that successfully spices up the whole cookie taste.
In addition, baking these wonderful cornflake cookies is effortless. You can make it at any time, on any day or occasion. Plus, I highly recommend using brown sugar instead of white because you can feel a better delight the cookie brings along.
If you crave something that has a buttery taste but also a couple of creamy pumpkin spices, then I promise these beautiful snickerdoodles are the best that you can get. Originating in Germany, these cookies have taken a significant role in many people's hearts.
In general, it is seen that snickerdoodle is a combination of butter or oil, salt, and flour. Then the whole thing will be merged with cinnamon sugar that gives the cookies a signature taste.
Let's Create A Festive Holiday With Cookies
Cookies are properly the most common sweet treats you can think of when creating a dessert menu for a holiday. Making them can also generate a lot of joy for you and your loved ones.
So, if you have a chance, try to make it with your friends, family members, or even your lovers. I'm sure the sweetness will not only come out when eating these cookies.
Feel free to tell me if you find your favorite one. I can't wait to see your response.