15 Fantastic Guatemalan Drinks You Will Enjoy 2023
Among the exciting attractions and activities, Guatemalan drinks are something you should try when going on a trip to this Central American country. And don't worry, the people from Guatemala have a wide variety of boozy and non-alcoholic drinks you can taste.
Besides the luscious Guatemalan food, you can also learn a lot about Guatemala's culture through its beverages and drinking habits. There has to be a reason why Guatemala is one of the countries that makes the best coffee, don't you agree?
Keep on reading this post so that you will have a better understanding of Guatemalan beverages and a few characteristics of their culture as well.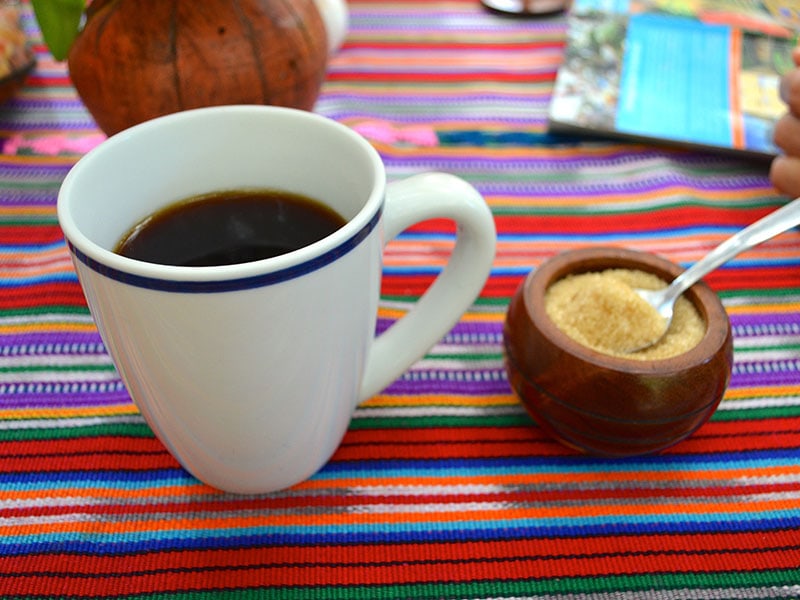 8 Non-Alcoholic Refreshers To Quench Your Thirst On A Sunny Day
There are several non-alcoholic drinks that Guatemalans enjoy daily. And these drinks are from very versatile ingredients as well. Below are some alcohol-free beverages you can enjoy so that you can stay energetic throughout the whole day of exploring Guatemala.
Non-Alcoholic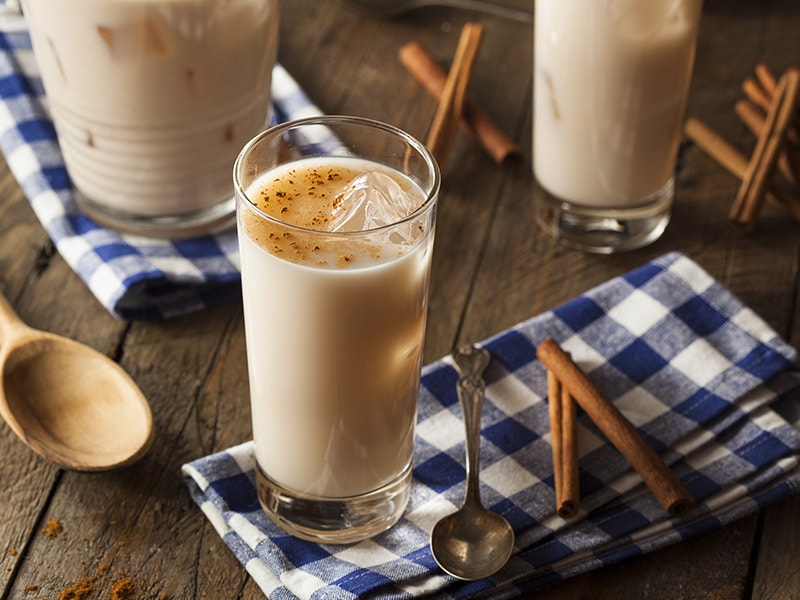 This Spain-originated drink is a brilliant creation due to its ingredients. Judging by the opaque white color, you might think this is a dairy drink. However, Horchata is a drink made from white rice that has been sitting in water.
Horchata, or Horchata de Arroz, derives from the word "orxata" which has a Spanish origin. The word "orxata" is a name for any drink with a plant or grain base and a touch of milk. There are several variations of Orxata in different Spanish-speaking countries.
Among all the variations, Guatemalan's one seems to be the most famous. It's the version from rice that's been soaked in water with cinnamon and vanilla. When taking a sip, you will immediately recognize the nutty flavor with the silky texture on your taste buds.
The Guatemalans never overpower their Horchata with sugar and vanilla as these two ingredients should only complement the natural taste of Horchata, not sweeten it. Plus, overpowering Horchata with sugar will not help with thirst-quenching as efficiently.
Where to buy: You will almost always walk past a street vendor that sells Horchata when visiting the cities of Guatemala, so make sure to try some when you can spot a Horchata vendor.
Fix yourself a refreshing cup of Horchata at home with this instruction.
Non-Alcoholic
Since Guatemala is a tropical country, the country can be hot all year round. Thus, Guatemalan people need some drinks that can help them cool off the heat. Such a drink is Limonada Con Soda, a carbonated lemon drink.
As you can already tell a little by the Spanish title, the drink consists of club soda, a mix of lime juice, and sugar. But if you want to take it to an extra level, street vendors in Guatemala also add some mint leaves for that cool sensation on your tongue.
This drink is simple yet so good to enjoy. You can chug down on two glasses of this soda on days with extra heat.
Where to buy: You can buy Limonada Con Soda at vendors on the streets and cafes all across Guatemala.
Non-Alcoholic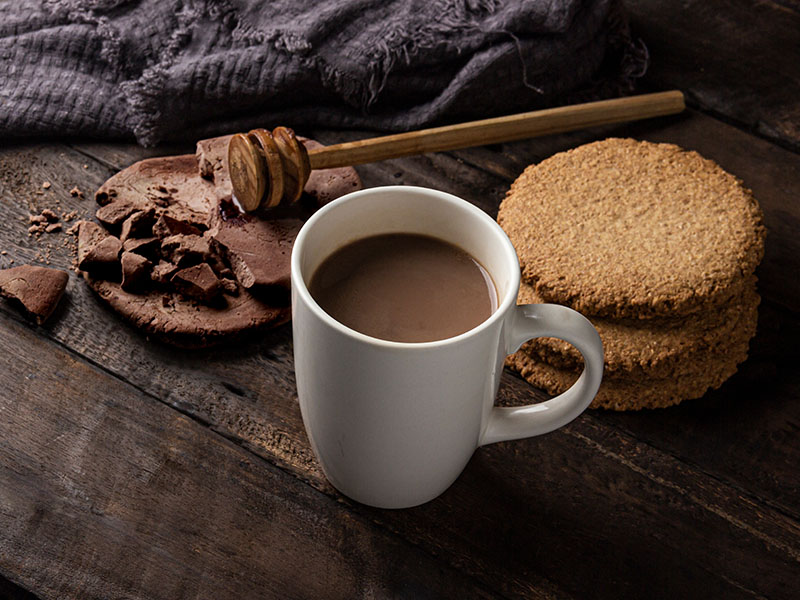 There's a distinct difference between hot chocolate and hot cocoa. Hot chocolate comes from melted chocolate. Whereas hot cocoa, especially Guatemalan hot cocoa comes from pressed cocoa bars that you break down into small pieces to make.
These cocoa bars are also different from what chocolate bars are. Regular chocolate bars still contain fat and sugar, and sometimes milk. However, these cocoa bars are compressed cocoa powders that are much more powerful and concentrated.
Hot cocoa in Guatemala is not too sweet and has a light cinnamony taste. It also comes with a cinnamon stick which you can use to stir your cocoa. If you have the chance to watch how the locals make their hot cocoa, seize it and you will be amazed.
Where to buy: You can easily find hot cocoa at coffee shops and diners in Guatemala.
Non-Alcoholic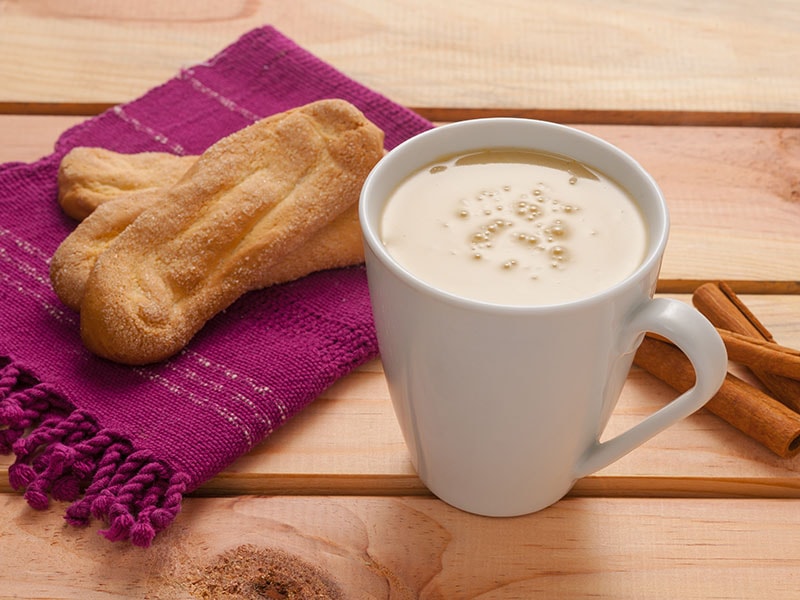 Walking through the markets of Guatemala, you will see vendors selling a thick and creamy drink in a beautiful pale yellow color called Atol De Lote. Traditionally, Guatemalans will make this drink by grinding the corn in a grinding stone to attain the smooth texture of the drink.
Guatemalan people usually enjoy this drink with a spoon as it is thick in texture. In terms of taste, you will notice that it's a perfect combination of sweet horchata and corn chowder. A hot cup of Atol De Lote usually has a generous sprinkle of cinnamon on top for extra warmth.
Where to buy: Markets and cafes in Guatemala.
Try this recipe for a quick and easy cup of tasty Atol De Lote at home.
Non-Alcoholic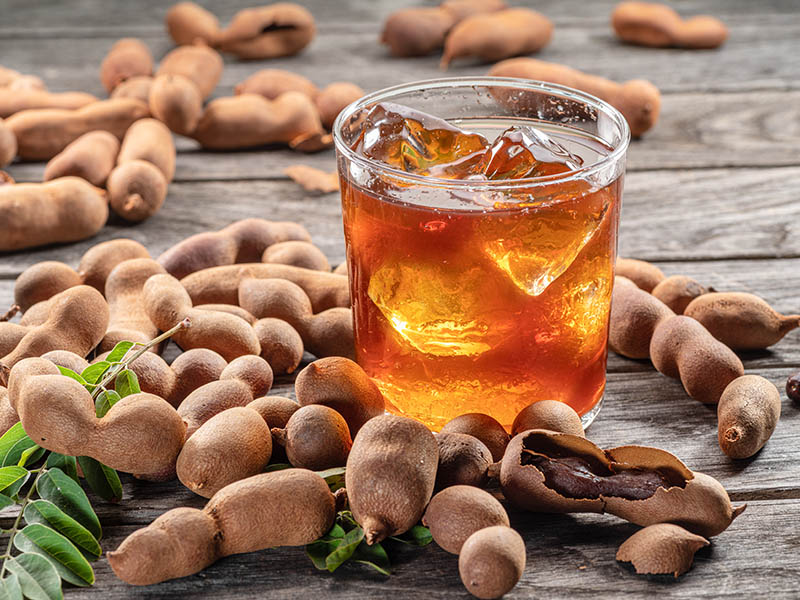 Tamarinds are another type of fruit that makes delicious Agua Fresca. This is a drink that carries rather special tastes and flavors. Tamarinds are not available everywhere in the world, so many people may haven't had the chance to try this drink.
Agua De Tamarindo is a famous drink for its earthy and sweet flavor, and the taste is a perfect balance between sweet and sour. Agua De Tamarindo has a musky taste that carries a lot of depth in flavor, making it a gentle experience for your taste buds.
In addition, it's interesting to learn that Agua De Tamarindo is a drink that's more famous in the Central American region considering the fact that tamarinds are African-native fruits. The fruits of tamarinds are pods of tamarind puls covering the seeds.
Where to buy: You can find fresh Agua De Tamarindo on the streets or in coffee shops. You can also look for packaged Agua De Tamarindo in supermarkets.
Non-Alcoholic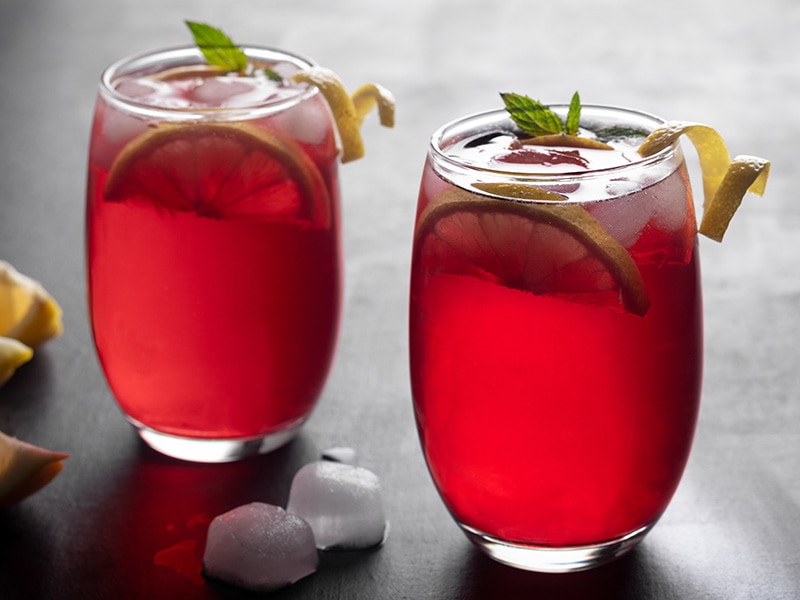 When hearing the name Jamaica, you might think of the country. But it's the flowers that I want to touch on. Agua de Jamaica is a hibiscus tea that's slightly sour but incredibly refreshing.
Calling it hibiscus tea might be a little incorrect, as Agua de Jamaica is more of an infusion drink. These ruby-red flowers when going into the water will release a mesmerizing shade of red that immediately calls for tasting.
Agua de Jamaica resembles the taste of cranberry juice and lemonade, meaning it's quite tart, but at the same time, very pleasant to drink. The drink is even better when people add a few drops of lemon or lime juice.
Agua de Jamaica, along with other flavors of Agua Fresca, usually come in large jars that people usually make in advance and keep chilled.
Where to buy: Guatemalans will serve this drink at most restaurants, but it's also available at the street vendors.
Non-Alcoholic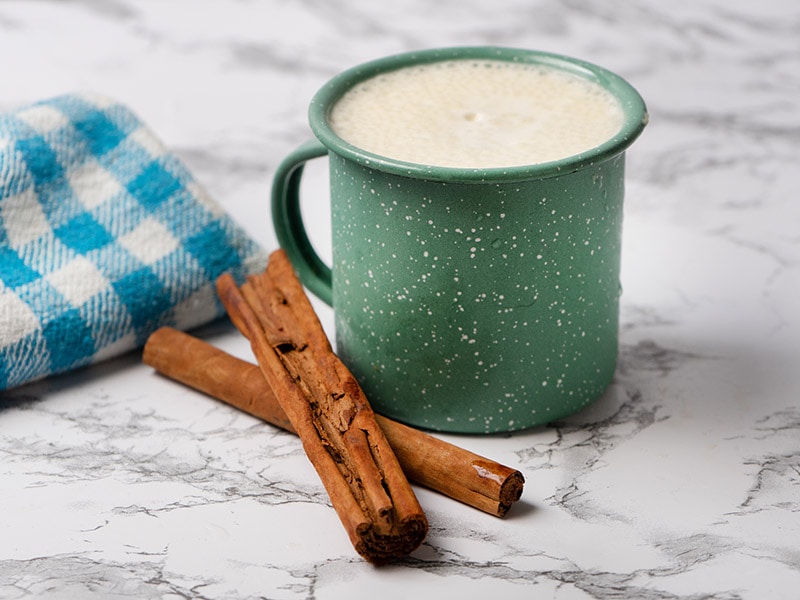 Licuados, Batidos, or Prepardos, are the common names for this handmade blended fruit drink with ice. Licuados are a brilliant way the locals have used to turn the beautiful Guatemalan fruits into tasty drinks. This drink is very similar to your regular fruit smoothies.
Licuados though being fruit-based as well isn't something Guatemalan people make in advance. Instead, they would make separate orders of these drinks. Moreover, while regular smoothies use milk as their base, Licuados use fruit juice.
Using fruit juice, or sometimes yogurt makes Licuados a much thinner and healthier drink. A typical serving of Licuados also includes honey, sugar, or different types of nuts like almonds and walnuts.
Where to buy: Licuado shops, restaurants, fruit shops, and fruterias are places that sell Licuados.
8. Café (Coffee)
Non-Alcoholic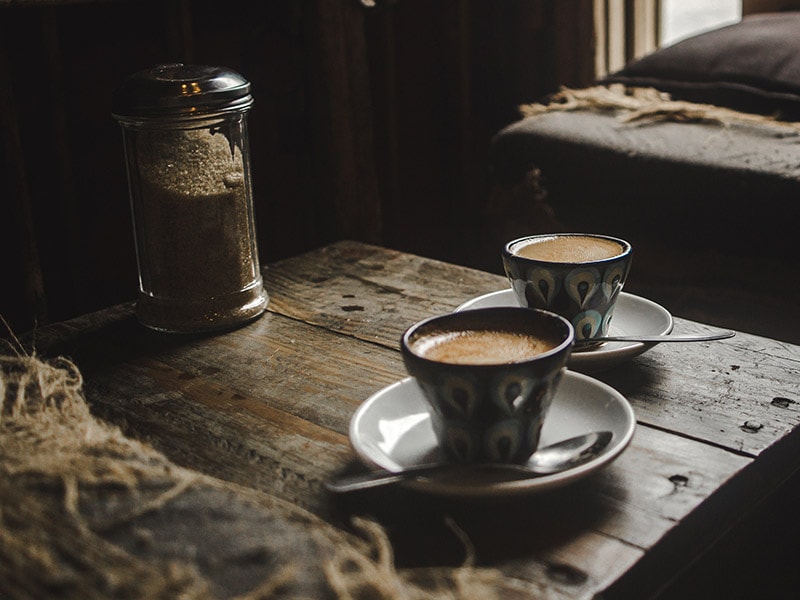 Guatemala and some other Central American countries produce coffee of the best quality in the world. So why not go for a sip of coffee right in Guatemala when you have the opportunity?
Coffee first appeared in Guatemala in the mid-1700s as a decorative plant. Then, in the 1860s, the country's natural dye got replaced by synthetic goods, and the government was looking for a substitute to sustain the economy. That was when coffee manufacturing started to develop.
Guatemala coffee beans are famous for their citrus and spiced aroma. These coffee beans will give you a full-bodied taste, meaning they will offer a flavorful sip of coffee with a thicker mouthfeel. These characteristics are unique to the beans from Guatemala.
Where to buy: You will find coffee everywhere, from coffee shops to restaurants. You can also look for coffee beans in markets and stores.
Now that you have your Guatemalan coffee beans, learn how to brew good coffee with this tutorial.
7 Alcoholic Drinks That Will Highlight The Diversity In Guatemalan Culture
Guatemalans are famous for their rum, but there are so many more fine drinks that this country can offer its visitors. Have a look at these famous drinks in Guatemala to see which one will leave the best impression.
Alcoholic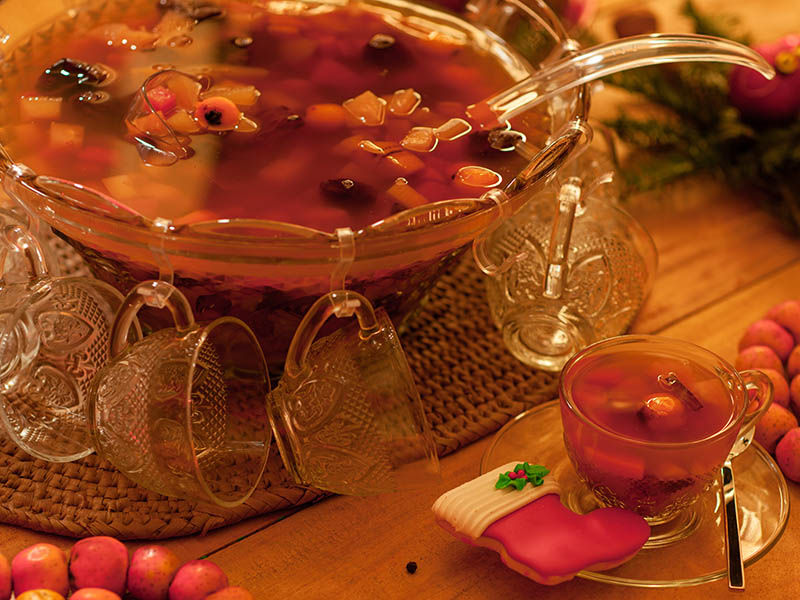 Guatemalan Ponche De Frutas, or Christmas fruit punch, is a traditional Guatemalan drink from fruits, sugar, and spices, with the option of adding rum. This hot fruity drink is a famous Christmas that Guatemalans usually pair with sweet bread and fritters.
This punch is originally a well-loved beverage in India, where people call it "paantsch". This name refers to the main ingredients: alcohol, sugar, water, lemon, and spices. Then, in the late 17th century, some employees of East India Company introduced this drink to the Englishmen.
Later on, these people started passing the good word about Ponche De Fruta to other fellow European countries. The recipe welcomed some changes when the Spanish people arrived in Guatemala.
Where to buy: This drink is usually a homemade treat, though you can still get it at restaurants and coffee shops during Christmas.
This instruction is going to give you the best Ponche ever.
10. Cusha
Alcoholic
Cusha is a homemade liquor made from corn. It has been around in Guatemala for more than thousands of years. In the past, Cusha was an important drink in special ceremonies. In those ceremonies, the shamans will spit Cusha all over the participants to heal them.
These days, it is still common for Guatemalans to make small batches of Cusha at home. It is said that some households use a small cloth full of cow dung to enhance the fermenting stage. Cusha can be a strong liquor since it has no fixed but varied recipes and volume.
This drink is a crucial part of many traditional events in Guatemala, especially among the Mayan people. Thus, it would be a memorable experience for you to partake in such occasions and try out a sip of Cusha.
Where to buy: Cusha is a drink people usually make at home, but you can also find it at some bars in Guatemala.
11. Guatemalan Beer
Alcoholic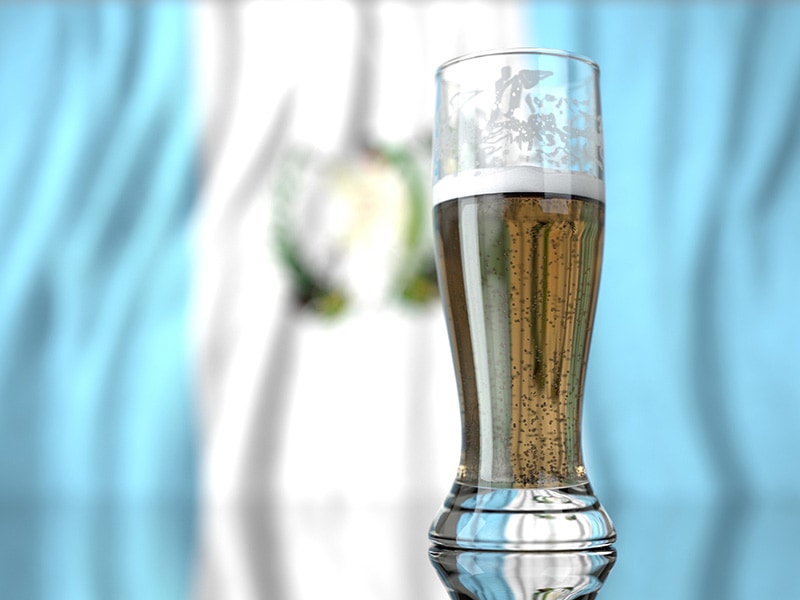 Not many people know this, but Guatemala is home to many microbreweries, making the country quite popular in the American region for its beer. There are many famous brands of Guatemalan beer you can find, with the most popular brand being Gallo.
From lagers that offer a strong and complex taste to beers that give you a hint of chocolate and malty taste, you can find all of these in the cities of Guatemala. However, it's more common to find pale lagers instead of dark beers in Guatemala and other Central American countries.
You would normally enjoy your beer straight from the can. However, Guatemalans will serve you a beer with a glass. Don't be surprised as this is a widely loved feature of this country when serving and enjoying a beer.
Where to buy: You can find Guatemalan beer at almost any bar and supermarket in this country.
12. Guatemalan Rum
Alcoholic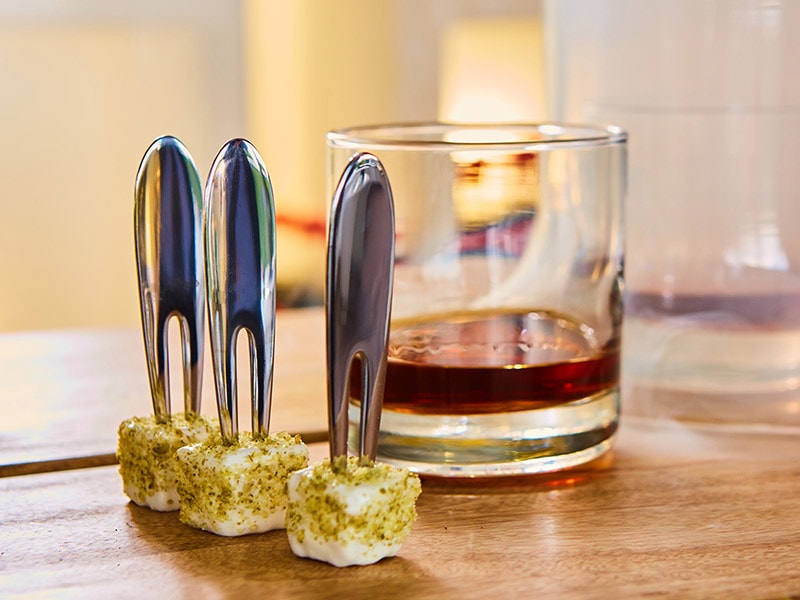 Rum is among the fine drinks Guatemala is best known for. It dates back to over a hundred years ago when the cultivation of sugarcane and rum started. The Mayan people residing in the mountains and highlands of Guatemala were the ones who upgraded the taste of today's rum.
In the mid-17th century, these Mayan people invented new techniques that helped them incorporate sugar into honey-based alcohol. This technique has shaped the sophisticated taste of the Rum everyone is drinking now.
For spirits to be qualified as rum, they must go from a distilling process from fermented virgin sugar cane honey. The rum must then sit in oak barrels long enough to mature itself. The standard time for the spirits to reach their peak is usually around a year.
Where to buy: Supermarkets and stores in Guatemala offer a variety of Guatemalan rum brands that you can buy.
This introduction will guide you through almost everything you need to know about Guatemalan rum.
13. Quetzalteca (Guatemala's National Liquor)
Alcoholic
There's a beverage called Aguardiente in Guatemala, and Quetzalteca is the most popular kind. For those who are not familiar with the name, Aguardiente is a strong alcoholic drink made from fermented and distilled sweet musts and vegetables.
Quetzalteca was considered a lower-class drink, but this concept disappeared many years ago. This Aguardiente offers vanilla and molasses taste notes, which has made it a drink preferred by almost every Guatemalan.
Unlike other strong liquors, Quezalteca's taste is soft and inviting despite having a percentage of 36%. When savoring the drink, you will notice a herbal taste and a hint of black peppercorns. Another flavor of Quetzalteca, hibiscus, was introduced in 2011, which has boosted the sale of Quetzalteca.
The original flavor of Quetzalteca is pleasant to enjoy. However, the tamarind and hibiscus versions can be very sweet on their own. So for beginners, it's better to drink these as a mixed drink so that you can get used to the taste.
Where to buy: You can buy bottles of Quizalteca in liquor shops and supermarkets in Guatemala.
14. Chicha (Alcoholic Corn Drink)
Alcoholic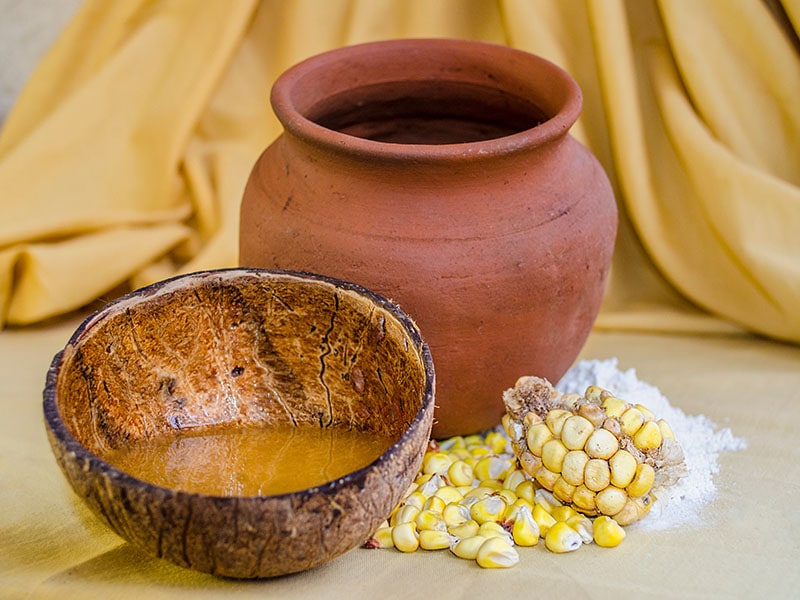 Chicha is a type of fermented drink with many ingredients. You might think it's just another kind of fruit punch, but chicha is a far cry from that. It's one of Guatemala's most famous drinks, and the most common one is Chicha de Jora, which is made from corn.
This drink is a fruit wine made from pineapple, peaches, quince, and nance. Aside from such fruits, there are also other ingredients Guatemalans use to make Chicha. Such ingredients include peanuts, palm fruits, rice, and manioc or yuca.
Back in the past, students at feminine schools were taught to make chicha. The wine will sit in a fermenting stage for around six months. During this time, the drink will develop a sweet and fruity taste while offering a powerful effect on the drinker.
For centuries, Guatemalans have used this drink for important customs and rituals in the country. This is especially common in the Andes region of the country.
Where to buy: You can easily find Chicha in bars in Guatemala.
15. Picocita (Hangover Cure)
Alcoholic
Picocita is a fascinating Guatemalan hangover cure. It is clear that Guatemalans love their alcohol, so they have found a way to turn it into a cure for a heavy hangover.
One may think this is one counterintuitive concept, using beer as a hangover cure. However, this is strangely a highly effective cure. The concoction of Picocita consists of onions, vinegar, water, and the superstar, the beer.
Even though it's a hangover cure and you need not pay attention to the taste, Picocita's taste is surprisingly enjoyable and somewhat addictive. The malty taste notes of the beer are something that goes well with the vinegary onions.
I'm not trying to condone the overconsumption of alcohol, but I do recommend giving this cure a try when you accidentally got yourself way past tipsy in Guatemala.
Where to buy: Most people make their Picocita at home, but some shops sell this menu too.
Bring A Snippet Of Guatemala Home With You Through These Drinks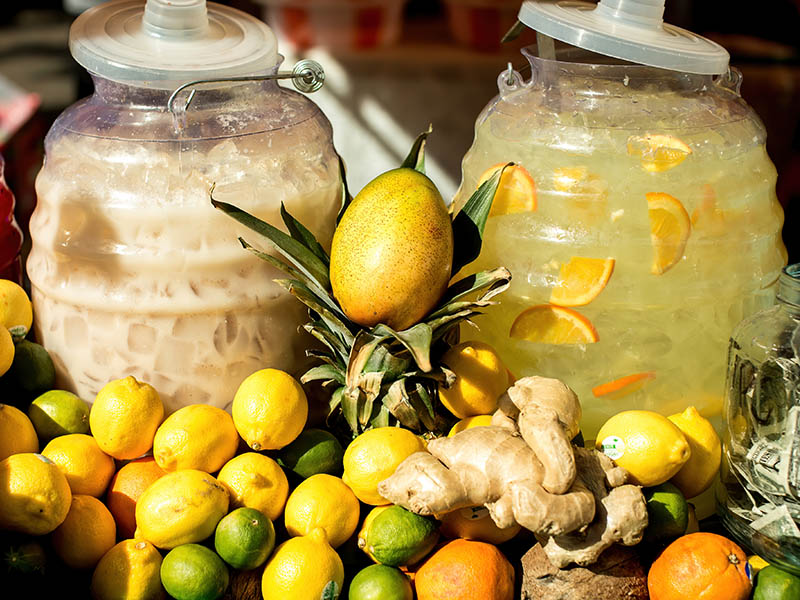 Indeed, you can't find and buy every Guatemalan drink outside the country though some are still available. Therefore, these instructions for some easy-to-make Guatemalan drinks might be what you need to get a taste of what Guatemala is all about.
1. Making Limonada Con Soda
From now on, every summer at home will be a lot more refreshing with this recipe for Limonada Con Soda. Making this drink at home, you can adjust the taste to your liking to enjoy the freshness in the best way.
Ingredients: Club soda, lime, ice, sugar, and mint leaves.
Step 1: Mix some lime juice and sugar in a saucepan, and heat the pan on the stovetop for a few minutes.
Step 2: Mix the juice until the sugar dissolves completely.
Step 3: Pour the juice into a server, add some club soda and stir well.
Step 4: Serve the drink with some ice. Garnish with mint leaves.
2. Making Hot Cocoa
What about days when it's raining outside? Guatemalan hot cocoa is the way to go. Warm up your body with a few sips of silky smooth Guatemalan hot cocoa in just a few steps.
Ingredients: 1-2 squares of a cocoa bar, whole milk, powdered cinnamon, and cinnamon stick for decoration.
Step 1: Take a square of cocoa and cook it with milk. Season the milk with some cinnamon powder.
Step 2: Cook for a few minutes and turn off the heat.
Step 3: Give the hot cocoa a few whisks for a frothy texture.
Step 5: Serve with a stick of cinnamon as a spoon.
3. Making Picocita
Picocita is your unconventional hangover cure. This drink is appealing both in taste and in characteristics. Try making this drink at home and I'm sure the hangovers will be much more pleasant.
Ingredients: Onions, jalapenos, white vinegar, water, cans of beer, salt, lime, and Worcestershire sauce.
Step 1: Chop the peppers and onions into small pieces and let them sit in vinegar and water for approximately an hour.
Step 2: Take a few sips from a can of beer to give room for these ingredients. Then cut open the top of the can.
Step 3: Add a dash of salt to the beer, followed by the onion and pepper mixture.
Step 4: Squeeze half a lime and add some Worcestershire sauce.
Step 5: Serve the whole can as the hangover cure.
The Truth About Alcohol Consumption In Guatemala And Some Interesting Facts
It may come as a surprise that Guatemala is one of the nations with the lowest per-capita alcohol consumption. Guatemalans generally don't drink that much so it's not common to see people getting drunk on the streets of Guatemala.
Guatemalan women don't usually drink as they're expected not to. The generally accepted limit for these women is a glass of champagne or two. This is a custom that also applies to foreign female visitors. So keep this in mind if you're planning to visit Guatemala.
However, when you do have a drink with the locals, it's customary to say "Salud!" while raising your glass. And it's always a good thing to start your toast while having some drinks with the locals.
One of these toasts can be about how much of a good time you've been having in Guatemala, or how the Guatemalan people have been treating you so kindly. Nevertheless, offering your toast is something you should do to show that you are pleased with your time there.
On a dinner table in Guatemala, there are designated glasses for different purposes, like beer or water. In case there are after-dinner drinks, the glasses for these drinks will come out at the end of the meal.
Which Guatemalan Drink Is Your New Go-to Beverage?
These are by far some of my personal best Guatemalan drinks. Such drinks are suitable for almost every occasion, and you can never go wrong with the refined taste of these unique drinks.
Whether it's alcoholic or non-alcoholic, I'm sure you are intrigued by the introductions of a few beverages in this post. Make sure to share all the photos you took and what you think of the menus of drinks you tried when coming back from your trip to Guatemala.
Also, enjoy the simple recipes for some of the Guatemalan beverages I've provided above. Those will come in handy on days where there's extra heat outside!