Thanks to these best ground turkey recipes, your meal at any time of the day just got an upgrade. Most of them are very straightforward to make, budget-friendly, and create the most unforgettably delicious meals.
This post will show you the ideal options to make with ground turkey. Furthermore, you will know to process these delicacies for the best results. Instead of struggling to search on google, stay here and collect this knowledge.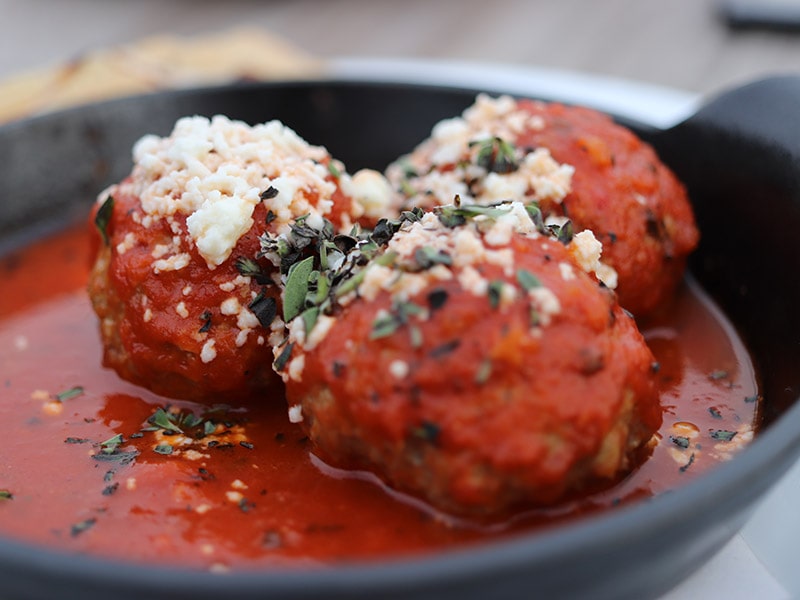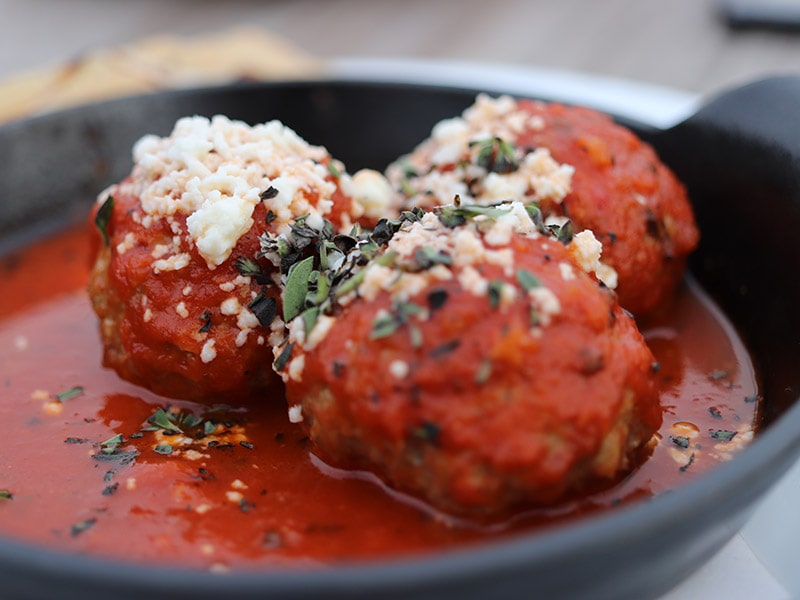 Try These Ground Turkey-Based Delicacies To Enrich Your Menu
This section will provide you with various ideas to make with your ground turkey. All you need to do is add them to your notebook and utilize them to diversify your family meals. Let's dig in and discover them right now!
Total time: 25 minutes.
Nothing can beat a mouthful of fresh lettuce paired with some well-flavored, sauteed ground turkey whenever you want something refreshing and light.
You can change the sauce in this recipe: hoisin, sesame oil, or teriyaki sauce. Anything can work well here as long as it can upgrade the flavor of ground turkey. No matter which kind of sauce you prefer, a little heat from sriracha sauce is always a must.
Boston lettuce has a better crispy texture when eaten raw than other variants of lettuce. This ingredient also offers a more prominent mild, nutty, and sweet taste. Therefore, opt for this kind of lettuce if you want to devour a perfect version of this turkey meal.
These ground turkey lettuce wraps are perfect for your next meals.
Total time: 3 hours 35 minutes.
Not only is this cabbage rolls recipe with ground turkey delicious, but it's also effortless to make in your kitchen. Furthermore, this delight requires handy ingredients, such as cabbage, ground turkey, and tomatoes, resulting in an affordable delicacy.
Eggs and rice are also the must-have components to make your treat more filling. Besides, you can add Worcestershire sauce, and feel free to omit this ingredient if you don't have it on hand. Mix those things well to ensure every bite will be full of flavors.
When plating, serving some sour cream on the side can lend your rolls a touch of creaminess and refreshing sourness.
Total time: 55 minutes.
Even the picky eaters will be tempted to try this saucy and palatable turkey ragu as it is bursting with the pungency from garlic, the subtle earthiness from paprika, and the rich, deep umami taste from tamari sauce.
I guarantee you will love how the tomato-based sauce boosts the meaty flavor of ground turkey.
To get a successful batch of turkey ragu right at first time, completely caramelize your onions (not burned) before tossing tomatoes in. The lovely earthy and signature sweetness from the caramelized onions lends your ragu an exquisite smokiness.
Next, add ground turkey and sausage to your dish. Ensure that the meat has no pink hue, and the sauce can embrace every bit of your protein.
Total time: 50 minutes.
How about enjoying your meal with some turkey taco stuffed shells filled with different types of cheese, ground turkey, and other ingredients? Top your delicacy with some fresh tomatoes, sour cream, and buttery avocados to make your treat more addictive.
To be honest, each part of this delight matches others well. Preparing pasta and filing should be the first step regarding these stuffed shells. After assembling every ingredient, your treat is ready to bake.
If you think this treat isn't attractive enough due to lacking fresh veggies, utilize some peas or carrots to make your meal more complete.
Total time: 45 minutes.
If you are following a healthy diet, don't skip this turkey stuffed pepper since it will become your next favorite. While ground turkey is a good source of protein, bell pepper will make your dish healthier thanks to its high vitamin C content.
This recipe begins with creating the filling for your bell pepper. It perfectly combines ground turkey, tomato sauce, cooked rice, and other components. Regarding bell peppers, you should remove their seeds and soften them by boiling them for a few minutes first.
When everything is well-prepared, you can stuff the fillings into bell peppers. After about 25 minutes of baking, your turkey stuffed pepper is ready to serve. Never forget to garnish your delight with some fresh parsley or cilantro to enhance your experience.
Turkey stuffed pepper is a quick and easy recipe you can make at home.
Total time: 30 minutes.
Ground turkey is famous for its spectacular lean and somewhat dry texture. Therefore, many might think it's not perfect for burger patties.
The story changes completely when you combine this meat with other ingredients like chopped red peppers, spinach, and crumbled feta cheese. These components give your food a gentle touch of moisture and make it considerably tender.
Your patties will have more flavors if you add ground black pepper, dried oregano, and garlic. Delectable and flavorful, these turkey burgers are good for you to eat plain with sauteed vegetables or quinoa, or you can serve them on buns.
Total time: 1 hour 30 minutes.
If you think a casserole only brings a heavy feeling, this Mexican spaghetti squash casserole will change your mind. The spaghetti squash will help your dish lighter and more delicious than ever.
Besides all the suggested ingredients, this recipe welcomes broccoli, fresh tomatoes, or bell peppers. Feel free to create your own variations of this casserole to suit your taste better.
After baking, let your casserole rest for around 10 minutes before tasting. This step is necessary since the longer you allow your dish to rest, the better its texture will be.
Don't worry if you don't know how to deal with the leftovers of this delight. In the fridge, this casserole is excellent for up to 4 days. You can keep them for up to 4 months in the freezer without spoiling.
Total time: 35 minutes.
Incredibly tasty, flavorful, and vibrant are some words you can use to describe this taco ground turkey sweet potato skillet. To create this addicting taco treat, you need to prepare ground turkey, black beans, and various veggies and herbs.
It's not exaggerating to say that the toppings are the soul of this dish. They not only enhance the overall flavor of this delicacy but also add a pop of color and texture to your dish. Fresh cilantro, tortilla chips, and sour cream are some ideal options you can consider.
Many people have trouble with a high amount of water remaining in the dish after cooking. If you don't prefer a little watery delight, you should choose the ground turkey that is higher in fat. Otherwise, you can remove unnecessary liquid before adding other things.
Total time: 30 minutes.
Another insanely delicious delicacy made with ground turkey is this American goulash recipe. Ground turkey works perfectly with pasta, veggies, and other aromatics, yielding a fantastic main course.
While paprika lends your dish a slightly sweet note, garlic gives your delight a robust pungent taste. Moreover, the overall flavor of this treat is also intensified thanks to the vegetable broth.
However, you can replace it with chicken broth. Keep in mind that the flavor after that will change slightly.
Total time: Around 1 hour 8 minutes.
Let's continue with another masterpiece named turkey lasagna. Coming out with a characteristic light brown color, this comfort food is satisfying, cheesy, and worth being present at your next family dinner.
Various types of cheese, such as mozzarella cheese, parmesan cheese, and ricotta cheese, give your food a perfectly creamy texture. Besides, parsley leaves impart your dish with a robust herbaceous flavor, leaving your mouth watering.
The good news about this delicacy is that you can make it in advance and store it for up to 2 days in the fridge. If you store it in the freezer, turkey lasagna can be good for up to 1 month. You shouldn't miss this wonderful delight if you are a busy person.
Try this turkey lasagna now with this tutorial.
Total time: 15 minutes.
Who can resist these beautiful, delicious, and versatile Italian appetizers? With a thick and aromatic sauce, these meatballs will make you want to eat it again and again.
First, create the meat mixture with ground turkey, breadcrumbs, eggs, and other seasonings and mix until you acquire a smooth texture. The next step is to shape the mixture into balls.
After 10 minutes of broiling, garnish with some chopped parsley and enjoy. The pairings of this treat are endless. You can serve these meatballs with quinoa, whole wheat spaghetti, or cauliflower rice.
Total time: 40 minutes.
It would be a mistake not to prepare a meatloaf recipe with ground turkey, right? You will get a significant hit when pairing these meatloaves with green beans, mashed red potatoes, or sauteed vegetables.
You need to make the onion mixture with onions, thyme, and garlic and let it cool before combining it with other ingredients. This step will help your meatloaves achieve a richer flavor.
Moreover, your dish can't get the best result without the glaze. It is a nice combination of balsamic vinegar, brown sugar, and ketchup, giving your delicacy a slightly sweet taste with a hint of tanginess.
Total time: 55 minutes.
If you are an avid foodie, you must be familiar with enchiladas. This is a traditional baked dish originating from Mexico. Today's enchiladas version will use flour tortillas instead of corn tortillas.
However, you can still utilize corn tortillas as in the classic variation. Remember to soften these corn tortillas before filling them with other components.
Get creative with this delight by adding your favorites, such as black beans, pinto beans, and other veggies. You can also make a spicier variation by increasing the amount of chili powder in this recipe.
If you are looking for a creamy yet healthy option for dinner, this enchiladas recipe is a highly recommended idea. You can also make a big batch since leftovers are good in the fridge for 3 to 4 days. Just reheat them for a few minutes, and you will have a hearty dinner.
Total time: 45 minutes.
Try cooking these palatable cheesy ground turkey quesadillas as soon as possible and experience a good dish with almost no time. This recipe is a dish to share, so it would be best if you make them as a party treat or a weekend meal.
Ground turkey, corn, beans, and other ingredients offer your dish a diverse flavor. When cutting this quesadilla into halves, they will rush out and show an appealing stringy and cheesy effect.
There are two ways to accomplish this dish's final step: pan-frying and microwaving. The pan-frying process can make the outer crusts of your delight crispier than the other way.
Prepare some of your favorite side dishes for these quesadillas, such as green salads or simply sour cream and guacamole. These companions effectively boost the balance of this ground turkey-based food, and you will never regret doing so.
Make these cheesy ground turkey quesadillas to treat your family right now!
Total time: 30 minutes.
Southwest turkey burritos are one of the easiest recipes on this list. However, the flavor it offers will surprise you. Furthermore, no special cooking equipment is required here. All you need for this tasty dish is a skillet.
To make this delicacy, simmer your ground turkey with other ingredients, including onions, garlic, and black beans, for approximately 5 minutes. After that, fill this mixture with your prepared tortillas and roll up. Easier than what you might think, right?
A touch of cumin gives your dish a warm and earthy flavor. Moreover, thanks to this component, you can sense an aroma of both sweetness and bitterness radiating from your food. Your dish also derives a spicy hint from chili powder, making it more addictive.
Total time: 45 minutes.
Combining your protein-rich ground turkey with pasta to make a flavorful pasta casserole is always an ideal option for dinner. This recipe only takes 45 minutes to complete but is filling, comforting, and amazingly delicious.
Tomato sauce and wine work well with other ingredients, resulting in an iconic-colored and flavorful sauce. Furthermore, fresh parsley gives this dish a bright and herbaceous flavor, making your dinner idea more irresistible.
Never overcook your pasta, or it will turn mushy. It's because you will continue to cook pasta with the sauce later, so precooking pasta for too long will destroy the desired texture of your pasta.
Total time: 25 minutes.
These nachos are one of the most versatile delicacies on this list. Whether you are seeking an ideal option for dinner, lunch, or appetizer, this foolproof treat will satisfy you.
After preheating the oven and placing tortilla chips on the baking sheet, saute the meat mixture (ground turkey, garlic powder, and pepper). The next step is to pour this mixture over tortilla chips and bake your treat.
The toppings for this delight are amazingly diverse. You can use the citrusy cilantro flavor, the pungent jalapeno, or the tanginess of sour cream to make your eating nachos experience more memorable.
Total time: 55 minutes.
What can be healthier and more refreshing than a taco salad? Although this recipe appears to contain various ingredients, you can easily buy them from any grocery store or supermarket. Don't forget to purchase extra items so that you can prepare wonderful sides for taco salads as well.
The dressing is always the soul of any salad. This healthy taco salad is no exception. All you need for a smooth and flavor-packed dressing is to combine all necessary ingredients in a blender.
After assembling the salad, drizzle the dressing over them. Feel free to adjust the amount of dressing until you reach the desired flavor. Your salad is not only mouth-watering but also visually enticing and appealing.
Making taco salad with ground turkey is effortless if you know this guide.
Total time: 12 minutes.
What could be more delectable than pairing your ground turkey with creamy Velveeta cheese in a tasty delight? Furthermore, Rotel chilies give the dish a distinctive juicy sweetness with bold and smoky spice.
Remember to add enough oil, so your ground turkey is not burned during the cooking process. This recipe welcomes all types of oil you have: vegetable oil, coconut oil, or even olive oil.
Browning the ground turkey and preparing are the two main processes you need to accomplish. It only takes 12 minutes with minimal effort, but this warm and gooey dip will keep your taste buds happier than ever.
Total time: 20 minutes.
When mentioning a curry recipe, curry powder and turmeric are must-have components. They not only play an essential role as a flavor booster but also add a characteristic color to your delicacy.
At first glance, I'm sure you will be impressed by the vibrant appearance of this dish. Are the reds from diced tomatoes, the fresh greens from peas, and the iconic curry color enough to excite you?
If you are a big fan of spicy foods, you can add jalapeno or red chili pepper while sauteing onions to enhance the level of heat in your food. This delicacy now is sure to have your taste buds going wild.
Never forget to double the deliciousness of this curry by pairing it with steamed brown rice, white rice, or cauliflower rice. It's perfect for your dinner, and I'm sure this recipe will be your family's favorite idea.
Total time: 30 minutes.
If you are craving some delicious biscuits, these turkey cheeseburger biscuit cups will get you covered. This recipe uses ground turkey, Worcestershire sauce, and yellow mustard as the ideal filling for these cups.
After finishing this meat mixture, you should flatten your biscuits and place them at the bottom of your muffins. The next step is to pour your filling over your biscuit cups. Baking for about 12 to 14 minutes, your treat is ready to serve.
Coming out with beautiful golden color with some melted cheese on top, these cheeseburger biscuit cups are an ideal option for your dinner. Some veggies or fresh salads are the best accompaniment to this treat.
Total time: 40 minutes.
Let's continue the interesting list today with a Latin-American recipe! If you have never made Latin-American food in your kitchen, give this turkey picadillo a chance.
Once biting, you can sense a significant briny layer from capers and olives with the strong sweetness from raisins. If raisins are not your favorite, feel free to use other dried fruits to suit your appetite better.
Don't worry too much about that small change since onions, bell peppers, and spices are used to form the base of your delight already. Remember to add them to your dish when your ground turkey is partly cooked.
After that, simmer your food for about 10 to 15 minutes and wait for your effort. To serve this turkey picadillo, I highly recommend eating it with rice. Trust me; this combination will become a huge hit in your meal.
This turkey picadillo won't disappoint your taste. Check here for the way to make it.
Total time: 30 minutes.
Don't have much time to prepare a proper meal on a regular weeknight? I'm sure this turkey and vegetable skillet recipe with loads of mozzarella cheese and veggies is a healthy meal option for you.
The required veggies are relatively unlimited, and you can make your own twist. Yet, I highly recommend fresh green beans, zucchini, and some fire-roasted tomatoes (for a gentle smoky layer).
The fantastic flavors from beans and squash brighten the overall taste of the food and decrease the greasy feeling when eating a lot. The combination of this treat with pasta and crusty bread promises an explosive feel.
My advice for you here is to prepare a bigger batch of this turkey and vegetable skillet at once and store the leftovers in the fridge for a few days later. Both the taste and texture after that will amaze your appetite.
Total time: 35 minutes.
Even the pickiest eaters will be satisfied with this ground turkey teriyaki rice bowl. You can combine it with different ingredients, such as vegetables and condiments, and serve it as a satisfying evening dinner.
Besides the main protein, the signature teriyaki sauce plays a crucial role as a taste enhancer in this delight. Its exquisite Asian-infused aroma from strong spices like ground ginger or garlic easily lends you a memorable experience.
This teriyaki sauce is also a secret "weapon" to make your children eat more veggies. It's because when the soy-based condiment pairs with fresh veggies, the overall dish will be ten times more toothsome.
Who can resist a recipe that is slightly sour, salty, and sweet simultaneously? More importantly, assembling the bowl in general and this special sauce in particular is not as complicated as you think.
Put all the ingredients in one pan and stir-fry them until thoroughly cooked. If you don't want the teriyaki sauce to be oversweet, reduce the amount of sugar.
Total time: 35 minutes.
If a regular-sized meatloaf is too much for you, my recommendation is these mini meatloaf muffins. With hoisin sauce, your turkey muffins will become flavorful.
Turkey pairs beautifully with this food's mild sweetness and moderate saltiness. Oats and zucchini also provide an excellent binding effect and a nice juicy texture, giving the dish more balance.
You'll also appreciate parsley's fresh yet peppery tones, helping to lighten the dish's heavy and meaty base. Rice or other veggie side dishes are the best partners for this delight.
Total time: 4 hours 20 minutes.
If you worry that turkey is too chunky and dry for you, opt for this slow cooker turkey chili recipe instead. No matter which poultry meat you love, the slow cooking method can always help you receive an extraordinarily soft and harmonious bite.
With kidney beans, onions, and bell pepper, your dish is much heartier. Although chili recipes are usually spicy, you can adjust the amount of jalapeno and chili powder depending on your preference.
On the other hand, dairy products like yogurt, cheddar cheese, and sour cream lend a proper layer of creamy, cheesy, and milky taste to neutralize the heat. Although cooking this method takes longer, the result will deserve your effort.
Total time: 15 minutes.
If you are looking for a healthy and hearty game day appetizer to treat your family and friends, give this light Queso dip a chance. Ground turkey, taco seasoning, flour, and other ingredients come together in this palatable dish.
The signature spiciness of jalapeno is the very first thing you will feel about this delight. You can also sense the creaminess and smoothness from every bite of your Queso dip, making you want to try it repeatedly.
If spicy food is not your favorite, you can use green chilis as an ideal replacement for the jalapeno. This won't make your food less delicious or flavorful.
Total time: 40 minutes.
Here is another ground turkey and pasta recipe that I would like to share. This dish is all about ground turkey, creamy tomato sauce, and a well-flavored base.
This recipe uses penne pasta, but bowties or rigatoni all work well. Although no vegetables are necessary, you are welcome to include some, such as kale, peas, and spinach.
While mozzarella cheese gives your dish a creamy feel, cheddar cheese features a noticeable nuttiness and sharpness. These two, together with other spices, help your meal become more filling and delicious.
This step-by-step guide is all you need for a delectable ground turkey pasta.
Total time: 25 minutes.
Making casserole has never been so easy when you follow this recipe. With only a few simple ingredients always available in your kitchen, a yummy batch of Brussels sprouts and turkey rice casserole is ready in no time.
Cooking the rice is, of course, the first step you need to complete. While preparing the rice, turn to your Brussels sprouts and ground turkey. Saute the meat at medium-high heat to save it from being burnt.
Never forget the chicken broth in this delight since it adds a depth of flavor to your dish besides the other basic condiments.
After everything is well-prepared, toss the rice and Brussels sprouts in and serve. Sprinkle some favorite herbs over your food before tasting to enhance your experience.
Total time: 20 minutes.
When mentioning ground turkey, simply sauteed or stir-fried dishes might always be your first thought. However, do you know the best way to make your basic stir-fried turkey tastier than ever?
For the best result, garlic powder, soy sauce, and hoisin sauce are must-have components. Ground turkey matches incredibly well with sesame oil since the nuttiness of the latter can enhance your dish's flavor.
Never forget to add cornstarch while making the sauce to achieve the desired dense and thick consistency. You can serve this savory-sweet dish with rice or cauliflower rice.
Total time: 36 minutes.
Have you ever heard about sloppy joes? Traditionally, this delight is made with ground beef and other ingredients. However, you can utilize ground turkey to replace ground beef in today's recipe.
This recipe includes various vegetables, such as carrots, onions, celery, and garlic. First, blend all of them in a food processor and cook them until they turn to soften. This step will help your sauce achieve a smooth consistency as expected.
The suggested cooking time for your sauce is about 6 to 8 minutes. However, if your sauce is too soupy, you should simmer for longer (approximately 5 minutes) until you get a thick texture.
You probably wonder how to make turkey sloppy joes, then here you go!
Total time: 26 minutes.
Featuring an appealing appearance and heartiness, this Greek turkey meatball gyro with tzatziki recipe is a top-tier choice for your upcoming weeknight dinner meal.
Red onions are still the best onion option to eat raw, as their subtle sweetness and mildness don't overwhelm the overall flavor of your dish. You can also consider using tomatoes and cucumber since they will add a pop of color to your delight.
Tzatziki sauce with grated cucumber, Greek yogurt, dill, and lemon juice is the flavorsome condiment to pair with this gyro. The refreshing taste from fresh ingredients and yogurt can never go wrong in any dish with soft flatbread and meaty ingredients.
Don't Miss The Chance To Eat These Ground Turkey Delights!
With these delicacies above, I hope you can create many scrumptious and addictive ground turkey dishes to impress your family and friends.
If you are interested in what you have just read, don't hesitate to share this article on your social media to help more people know about this helpful knowledge.
Comment below to share your thoughts about these ideas. They will become the motivation for my next article. Thank you!