Easy ground sausage recipes are certain to make your taste buds dance, as the recipe always takes center stage when mixing with other herbs and spices.
While beef and pork are more readily available, ground sausage undoubtedly imparts a more excellent taste to your dish. In addition, this ingredient is also highly adaptable to a wide variety of dishes, from soups to pasta and other delectable finger foods.
It makes no difference if your ground sausage is pork, chicken, or beef; it has the same potential of turning your regular meal into a substantial treat.
So, if you fancy adding some diversity to your protein consumption, consider using ground sausage in substitution for ordinary ground beef or other meat types.
You don't have to worry about what to do with this flexible ingredient, as I have done the legwork for you by compiling a list of 28+ finest ground sausage recipes right here. My suggestion includes everything to cover your daily meal, from breakfast to lunch and dinner.
Without further ado, let's discover my 28+ recipes that will allow your imagination and taste senses to go wild!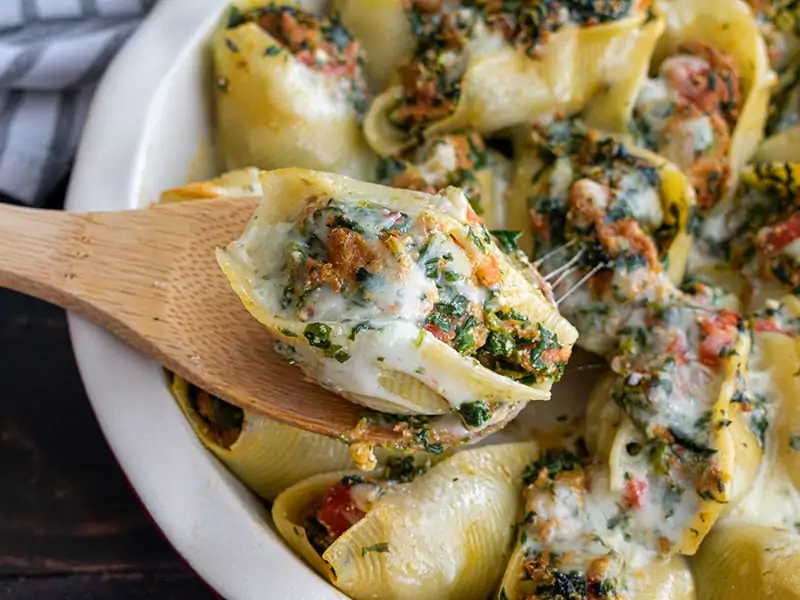 Explore This Wonderful Collection Of Ground Sausage Recipes Right Now!
The following compilations of ground sausage recipes are ideal options that you can play with for any meal of your day, from breakfast to lunch and dinner. Their outstanding flavors will fully satisfy even the pickiest eaters.
Whenever you look for a quick and straightforward party snack dish, you will discover that they are never quick or easy. They often need a great deal of effort and ingredients that are not readily available in stores. However, Bisquick sausage balls are an exception.
These morsels are pure bliss with ridiculously simple and flexible preparation. Within a few minutes, you can freely flavor them any way you like, and the final results will never make you disappointed. Indeed, this American staple is a crowd-pleasing classic that vanishes in an instant at parties.
If you want to wow your family and friends at your next event but do not want to go through all the trouble associated with fussy snack dishes, these Bisquick sausage balls are an ideal appetizer option.
Their meaty, cheesy, and simply delectable flavors in bite-size forms guarantee to bring delightful smiles to everyone's faces.
These stuffed jalapenos are all about the superior combination of cheese and ground sausage, making them an excellent appetizer for any occasion. The use of jalapenos adds a bit of spiciness to your mouth-watering meal.
Do not worry if you are not a big lover of spicy cuisine, as these stuffed jalapenos become less hot when you combine them with the creamy filling. Also, the recipe calls for the removal of jalapeno pepper seeds to minimize the spicy level.
I highly advise you to serve these sausage-stuffed jalapenos with cream cheese or ranch dressing. After bringing these delicious treats to a gathering, you'd better return to the kitchen and prepare another batch, as they will go out quickly!
Sausage queso dip is creamy and filling with bits of fresh corn and tomatoes. Indeed, it is one of the simplest dips I have ever made in my life, with very simple ingredients and a few minutes of preparation in a single pan.
What distinguishes this sausage queso dip from the rest is the brilliant combination of sausage and tomatoes. This pair will definitely leave you relief every single time. Plus, the use of taco seasonings is another secret that renders smooth and silky flavor to the dish.
This crowd-pleasing treat is ideal for large gatherings and game days. It will be a big hit to everyone. So, learn to put this snack together right now as the football season is coming right around the corner!
Sausage egg cups are not only cute but also an excellent breakfast or brunch option. Everything you love about an omelet is now available in these lovely scrambled egg cups that allow for meal planning throughout the week.
What makes me fall in love with this recipe instantly is how simple its preparation is. The recipe requires just essential ingredients like cheese, egg, and ground sausage that you may already have in your refrigerator. Feel free to add some veggies to make it more low-carb.
You will adore these sausage egg cups even more when enjoying them alongside an avocado smoothie or almonds. If you want to enjoy the dish every morning of the week, simply prepare it ahead of time. These cups are also a fantastic make-ahead choice for weekday breakfasts.
If you have ever attempted to monitor your carbohydrates during a season filled with sweet treats, dips, and pastries, you will know how satisfying it is to stumble upon an appetizer that is both low-carb and delectable like these sausage stuffed mushrooms.
These filled mushrooms, made with all simple components, are overflowing with flavor from Italian ground sausage, cheese, and lots of other spices. After baking until brown bubbling, you get these savory, cheesy, and mouth-watering stuffed mushrooms to enjoy.
If you notice, you may find these treats have a crisp top with a creamy, luscious filling. This textural contrast makes them even more appealing as a crowd-pleasing snack in your holiday arsenal. Serving them with a green salad is also a nice idea to try to make them vanish faster!
Fill your mushrooms with spicy ground sausage for a low-carb and delectable sausage-stuffed mushrooms dish, you should see the video below:
This creamy Italian sausage pasta is an incredibly simple one-pan spaghetti delight you can generate at home on a hectic night. However, its taste will provide everyone the illusion of dining in a posh restaurant.
You will want to prepare this recipe again and again as the combination of ground sausage, sun-dried tomatoes, and creamy parmesan sauce is so divine and satisfying, requiring only 20 minutes to pull off. Nothing beats a restaurant-quality pasta meal on the table in a blink, right?
This creamy and cozy dish will become a family favorite in no time with its thick texture and meaty flavor. Combine it with a side of breadsticks and a decadent chocolate dessert for a fulfilling dinner at home on any busy workday.
These tiny sausage stuffed peppers are relatives to the more famous jalapeno poppers. The dish is brimming with meaty and mild Italian tastes, thanks to the use of sweet bell peppers and Italian ground sausage in the recipe.
What makes this dish so appealing is the creative use you can exert with various vibrant bell peppers. There is no restriction to utilizing just green ones. Any color of bell pepper will work nicely in this dish and will give a splash of color to your dinner set.
These stuffed peppers are an excellent option to make for camping and traveling, as they are easy to prepare and reheat beautifully. Also, these lovely treats filled with sausage make the delightful game day appetizer or holiday party snack.
This delectable sausage and broccoli pasta is a simple-to-prepare dish that guarantees to wow your whole family on any evening. Besides the spicy Italian ground sausage, the pasta is also brimming with fresh broccoli and cheese, making it superb for a hearty and creamy meal.
Not only delectable, but this pasta recipe is also healthy and suitable for diet eaters. Despite the appearance of ground sausage and creamy cheese, the whole dish remains under 360 calories per serving. Plus, it boosts your green intake with broccoli, even for the pickiest eaters.
Save this cozy and simple pasta right now for a fast supper when you are in a hurry yet need something satisfying and nutritious. With one beautiful plate of paste, you can have a complete meal that includes healthy grains, protein, and vegetables.
Learn to yield the succulent taste of sausage and broccoli pasta from this easy-to-follow instruction!
Also known as "rice dressing", Louisiana dirty rice is a rich, substantial, and flavorful side dish that may steal the show. The rice develops its "dirty" brown color as a result of simmering all the goodness and absorbing the great taste from the recipe.
This genuine Southern meal features ground sausage, filthy rice, and other everyday ingredients right in your cupboard. When everything comes together, you get a comforting dish that is versatile enough to appear on any table, from ordinary weekdays to holidays!
Despite being the side dish, Louisiana dirty rice can act as a main course on its own since it contains rice and meat. Add a plate of fresh green salad or mustard coleslaw to elevate the filthy rice even more. In any case, the dish is always tasty, spicy, and bursting with flavor.
Add a hint of genuine Southern taste to your menu with this Louisiana dirty rice.
This one-pan fried potatoes and sausage skillet is cooked flawlessly every time in a cast iron, providing for an easy dinner with little cleanup. Nothing beats a hot pan of crispy potatoes surrounded by ground Italian sausage!
Each spoon of this skillet will not only fill your mouth with crumbled ground sausage and creamy potatoes but also infuse the nourishing taste of fresh herbs and lemon. Altogether, you get to enjoy a hearty and nutritious meal.
This simple skillet is a perfectly balanced meal for any weekday supper. You will not be disappointed by preparing this dish for your family, as it is sure to be a big hit on your dinner menu. Adding something sweet like a fruit dish alongside this skillet is also highly advised!
This unique stovetop sausage mac and cheese is a delicious family dinner that takes less than 30 minutes to prepare using just one pan. It features chopped peppers and flavorful ground sausage that elevates the dish's taste to the level of a full course.
Besides, this recipe calls for the use of Cellentani or Cavatappi noodles, as they are excellent at absorbing taste and maintaining form. Plus, these noodles are visually appealing, making your lovely dish more enticing to enjoy.
Whether served as a main course or as a side, its whole sausage taste and beautiful appearance will definitely become your guests' favorite. By putting in just a little work, you can generate a dish that is so creamy and fulfilling in every mouthful!
Serve this stovetop sausage mac and cheese with steamed broccoli or a green salad to transform your dining experience from comforting to out-of-this-world!
You will be surprised to know that Italian sausage meatballs are incredibly simple and quick to prepare. Yet, their taste is succulent and mesmerizing! In fact, this recipe is an ideal way to infuse Italian flavor into your dinner menu.
The use of ground sausage enhances the dish's versatility, as the ingredient is available in a wide range of spice degrees and sweetness levels, allowing you to customize the flavor that your family likes.
Enjoying these meatballs alone or with a dip such as horseradish and sour cream is a wise decision. Or, you can have them with handmade gnocchi and a delicious tomato sauce to turn your dinner into a satisfying spaghetti and meatballs dish.
When winter is knocking on your door, what can be better than a warm, soothing, and easy-to-prepare soup? This sausage and potato soup is the perfect choice for your soup season, as it is creamy, cozy, and brimming with flavors!
Not only ideal for warming your stomach as a hot lunch idea or a chilly night supper, but the recipe is also easy to make. It only takes you 45 minutes to prepare, including simmering time. Plus, it is filled with fiber and nutrition, giving you a full and nourishing bowl for dinner.
What makes this soup stand out from the rest is the spicy taste imparted by your ground sausage. This star ingredient has upgraded your soup from a simple comforting dish to an opulent meal to chill on a cold night.
This simple sausage and potato soup is a long-standing family favorite. It is so delicious that you will find yourself tilting the bowl to get the last drop onto that spoon. Or, you can just raise it to your face and suck it out if desired!
These garlicky and cheesy Italian sausage sandwiches are sure to please even the most finicky eaters. The combination of spicy ground sausage and other common ingredients (like cheese, garlic butter, etc.) makes these fulfilling treats the perfect game day snack!
While using ground sausage in a sandwich may sound strange, it is the secret that distinguishes the recipe. The ingredient will adhere nicely to the bread and provide a meaty taste in every bite!
The number one thing you should do before enjoying these hearty treats on your game day is to top your buns with lots of cheese. It is very effective in bringing all the flavors together!
If you are in need of a one-pot and budget-friendly sausage supper idea, save this creamy French onion sausage pasta right away! This sausage pasta dish is rich and creamy for a chilly winter day. Yet, it is also a one-pot dinner that takes less than 30 minutes of preparation.
I admit that this recipe is one of the first dishes that spring to my mind when I think of comfort food. After the first time I make this pasta dish for my family, they always ask me to do it again for the next dinner!
I cannot blame my family for that, as everything about this recipe is so yummy and addictive, yet not overwhelming! A good piece of advice I can give you to make your pasta plate more enjoyable is to prepare some garlic bread or a tossed salad to accompany the meal!
Maintain the popularity of America's finest inventions by learning to make this sausage and pepperoni pizza. Let's be honest! Pizza is undoubtedly the most popular meal. So, there is no reason you should reject trying this recipe, right?
Let me convince you with two reasons! Firstly, you will fall in love right away with this cast iron pizza as it has an incredibly thick golden-brown crust. The second reason is that this pizza will come out hot and bubbly in only 20 minutes.
If these two reasons are not persuasive enough, let me tell you another secret! You can enjoy lots of melted mozzarella as the topping and spicy ground sausage with each mouthful in this recipe. Of course, you can also play around with other ingredients for your topping!
Forget about those dull pizza takeouts! Make this delectable and crusty meal right in your kitchen with your family members. You will create not only good food but also good memories with your loved ones!
Forget dull pizza takeouts and sprint to your kitchen to prepare this amazing sausage and pepperoni pizza.
This Italian sausage cornbread is bursting with flavor with the use of ground sausage and other filling ingredients. This bread-based dish guarantees to wow all your visitors from the first bite!
When cornbread, ground sausage, and other herbs come together, you achieve a delectable and nutritious plate for your family. Normally, it is enjoyed as a side dish for the holidays!
If you like lasagna, you will adore this delectable lasagna soup. All the rich aromas of lasagna are crammed into this hot bowl of soup, making the dish an ideal supper for those chilly winter evenings!
This creamy lasagna soup comes together in under 30 minutes yet encapsulates everything you love about traditional lasagna. You must add it to your dinner repertoire right away, as it will become helpful when you want something hearty for dinner but don't feel like doing all the effort.
You can simplify things even more by preparing this soup ahead of time. It can stay in the fridge for a record of 3 months. So, whenever you want to enjoy its cozy taste, simply add the noodles and boil everything in a saucepan over high heat!
Extend your menu for Monday night dinner ideas with this low-carb sausage egg roll in a bowl. The recipe is super quick and simple to prepare, with just 15 minutes. However, what you achieve is a delectable twist on the traditional egg roll.
Besides the simple preparation, its taste is still as yummy as the classic recipe. Personally, this dish is more filling and flavorful! The ground sausage used in this recipe provides a substantial protein source, making it a perfect meal on its own.
Yet, if you have a habit of enjoying side dishes, feel free to prepare cauliflower rice or quinoa to eat alongside this main course for extra bulk!
This sausage frittata is an ideal balance of savory and delectability with a hint of comfort. Brimming with ground sausage and mushroom slices, the recipe is a wonderful option for both breakfast and brunch that everyone will like.
Preparing this sausage frittata is simpler than you think. Everything becomes easy and quick when cooking in a skillet. With 30 minutes of cooking, you will have a delectable frittata pan that looks and tastes incredible.
Start your day in the most nourishing way with this warm sausage frittata. Fill your dish with chopped tomato and green onion to enjoy more dynamic in its flavor. If you have time, have some fruit besides. That is the perfect deal for the most nutritious morning meal!
Sharpen up your culinary skill by practicing making this delectable sausage frittata for your next meal.
Also known as the popular Shepherd's pie, this cottage pie is brimming with ground sausage, eggs, and healthy veggies. Everything is harmonious in a delectable sauce and a bed of mashed potatoes. It also has a crispy hash brown crust to provide a bit of texture to the dish.
With such a brief description, I hope I can make you drool and have enough motivation to sprint to the kitchen for this recipe. It is not an ordinary pie that you are making. It is actually one of the most comforting foods, right up there with chicken pot pie and lasagna.
A good tip is to prepare a double batch and freeze the second one for a fast and simple dinner afterward. In the meantime, make a simple side salad to enjoy alongside this substantial pie!
I notice that stuffing dishes only blossom during the holidays! However, there are tons of stuffing recipes you can prepare anytime you want as year-round comfort food. This sausage herb stuffing is one of them.
The real star of this recipe is ground sausage. On the one hand, it makes everything so flavorful and hearty. On the other hand, the ingredient is ideal for preparing family dinners when time is of the essence. No casing removals! Simply open the package and brown it in a pan!
Herbs and fresh sage are later tossed in to yield a pudding-like consistency and a bit of crispiness. There you go! Your new favorite holiday and family gathering recipe!
These lovely sausage crescent bites are a beautiful combination of spicy ground sausage and cream cheese wrapped in crescent buns. They are the simplest sausage appetizers you will ever prepare. You can serve your family a large tray of these bite-size treats in just 30 minutes.
Their application is wider than just the family size. You can use this simple finger food recipe to wow your guests at dinner parties, game days, or even New Year's Eve festivities. All you need is some ground sausage and a few more ingredients for the filling.
Therefore, whichever occasion you are on, these sausage crescent bites will always keep your stomach full and warm!
Sausage crescent bites are the simplest sausage appetizers you will ever prepare!
Tuscan sausage and white bean soup is a substantial soup idea unbeatable for any weeknight. It is one of those recipes that you put together and enjoy right away on a chilly winter day. A true epitome of comfort food!
I believe my collection of ground sausage recipes is incomplete without this Italian soup. It guarantees to warm you from the inside out with just a few basic ingredients. Yet, this Italian soup recipe really showcases the ground sausage flavor.
Tonight, serve this Italian soup to your family! This one-pot dinner comes together in less than 30 minutes and is so rich and filling! This hearty soup is delicious on its own, but adding some crackers before serving is totally fine!
Sausage gravy biscuits are a traditional Midwest and Southern breakfast favorite. They are one of those dishes that you should enjoy on a cold autumn or winter morning. Although they might not be the healthiest option, these sausage gravy biscuits are surely the most comforting ones.
You have to make this recipe in order to feel how incredible it is. A buttery golden biscuit cup brimming with ground sausage gravy and cheddar cheese. What else can you ask for!
This dish is certain to motivate you to get out of bed on a Saturday morning! You will want to eat this at every meal, from the gravy to the biscuits! Besides biscuits, the delectable gravy also pairs well with fried potatoes and grits!
This baked ziti with sweet Italian sausage is comparable to beef lasagna without the hassle. By that, I mean the dish is simple enough for a weeknight yet spectacular enough for guests. I assure you that this baked ziti will soon become a huge hit in your family!
The great thing about this Italian-American comfort cuisine is that you can play around with various ingredients besides the pasta, baked ziti. Together with tomato sauce and mozzarella, the ground sausage provides enough protein to make you feel satisfied.
Its gooey cheesy taste will not only steal your heart but also make your kids crave for more. The recipe is ideal for a dinner gathering, where everyone sits and enjoys together. Prepare a large Italian salad and toast some bread for a hearty and make-everyone-happy meal!
If you have a hard time cooking for your children, you should try this popular tater tot casserole. Make it once, and you will feel what I say. It will quickly become one of the most requested dishes at both ordinary dinners and your children's birthday suppers.
This kid-friendly recipe includes all your favorite ingredients, from spicy ground sausage to crispy tater tots. Add a couple more cheesy components, and you will achieve a stunning feast. Plus, you can easily double it for later meals.
Just when you think it cannot get any better and I am running out of ideas for ground sausage recipes, this incredible dish appears and shines so bright! Make sure to sprinkle breadcrumbs on top to provide a crisp texture to further complement your gooey cheesy toppings!
Needless to say, this sausage tortellini soup is a certain success, thanks to its luxuriously creamy broth and other yummy ingredients. Among them, spicy ground sausage and melt-in-your-mouth tortellini cheese are the two stars that distinguish this dish.
Each spoon you enjoy is so soothing, hearty, and abundant of tastes, making it so tempting. The thick and creamy soup will definitely light up your cold months and carry you through those chilly winter nights.
Although it takes only 30 minutes to prepare, the longer you simmer, the better the soup tastes. This bowl of soup features everything you desire, from veggies to protein and pasta. So, don't hesitate to add it to your list of favorite soup recipes right now!
My family and I love these sausage stuffed shells so much! That is why I save the best for last, by waiting until the very end to bring out this blockbuster! This recipe is an incredibly simple Italian appetizer that will never do you wrong!
If you want to know its flavor in three words, here they are: cheesy, salty, and garlicky! Its appearance is also irresistible, with golden-brown shells topped with marinara and lots of mozzarella cheese.
With a little bit of effort, you can generate this genuine Italian meal to fill and satisfy your tummy in a very classic and fashionable way! So, what are you waiting for? Save it and try it for yourself!
Incorporating Ground Sausage To Your Upcoming Meals
Easy ground sausage recipes usually require little work yet produce a very distinct flavor in every mouthful. The ingredient is very versatile and can combine easily with various ingredients, ranging from cheese to meat and veggies. The only limit here is your imagination!
I hope my list has provided you with inspiration and ideas for your upcoming meals. If you have any dish or variation that is different from my 28+ options, please drop a few lines describing it below. Other readers and I would love to hear more from you.
For now, thank you for reading. And don't forget to check out other articles on my site for many more culinary ideas!
Nutrition Facts
5 servings per container
---
Amount Per ServingCalories635
% Daily Value *
Total Fat 28.6g

44

%
Cholesterol 58mg

20

%
Sodium 1585mg

67

%
Potassium 421mg

13

%
Total Carbohydrate 71.7g

24

%

Dietary Fiber 3.4g

14

%
Sugars 10.3g

Protein 23.7g

48

%
---
* The % Daily Value tells you how much a nutrient in a serving of food contributes to a daily diet. 2,000 calories a day is used for general nutrition advice.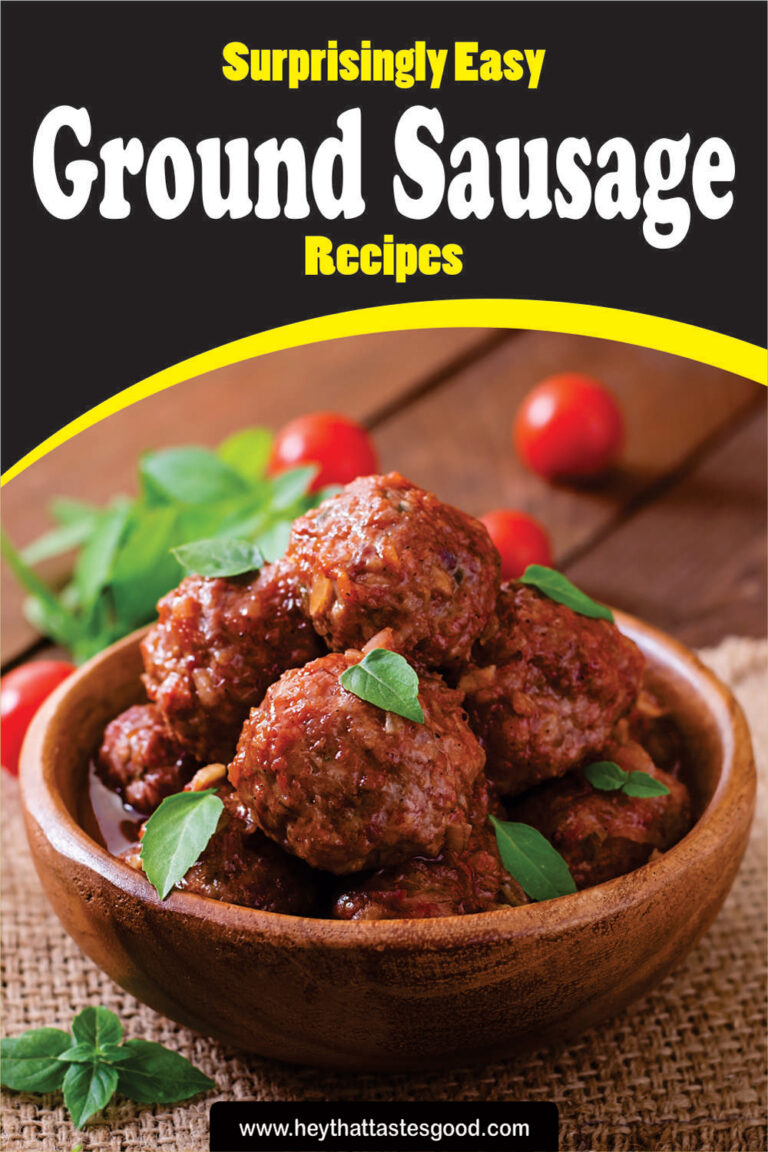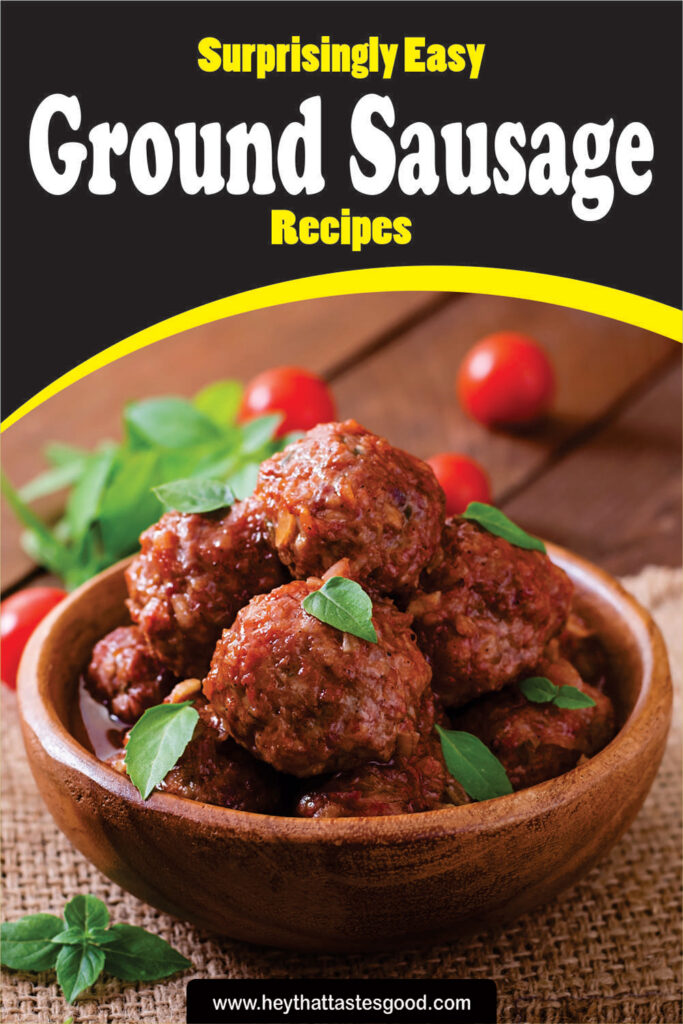 Linda Dean is a talented food blogger and cookbook author with a passion for creating simple and delicious recipes. With a focus on using wholesome ingredients and showcasing their flavors with minimal fuss, Linda's recipes have become a favorite among busy home cooks looking for quick and nutritious meals.
With years of experience in the kitchen and a love for experimenting with new ingredients and flavor combinations, Linda has honed her culinary skills and developed a signature style that is both approachable and sophisticated. Whether she's sharing a classic recipe with a twist or showcasing the latest food trends, Linda's work is always fresh, innovative, and inspiring.