Mentioning foods that start with E, you may think of eggs first. So do I. But not just eggs, you can discover many other foods that you have never heard of before.
Or if you are planning a game that needs to find foods that begin with the letter E. Don't miss this post. New ideas are waiting for you to discover right here.
It's also expected that you can get some ideas to treat your friends and family for the next meal. Let's jump in!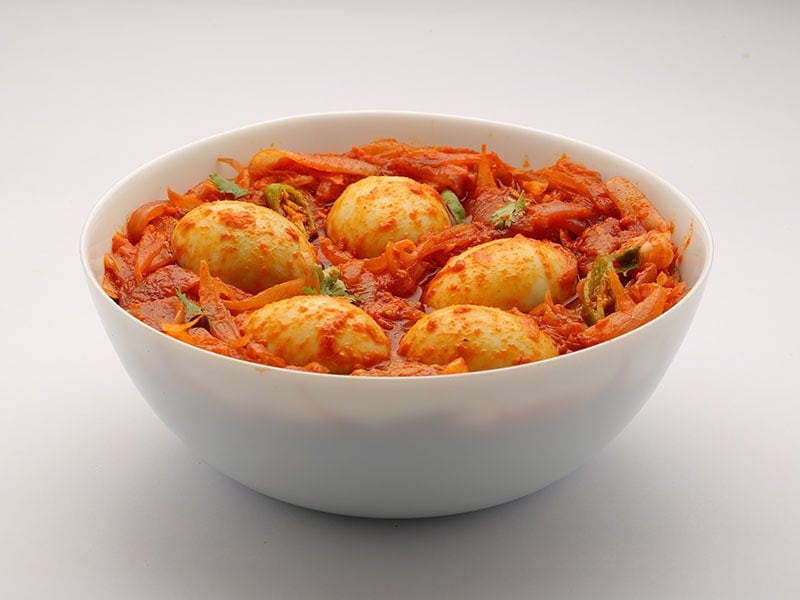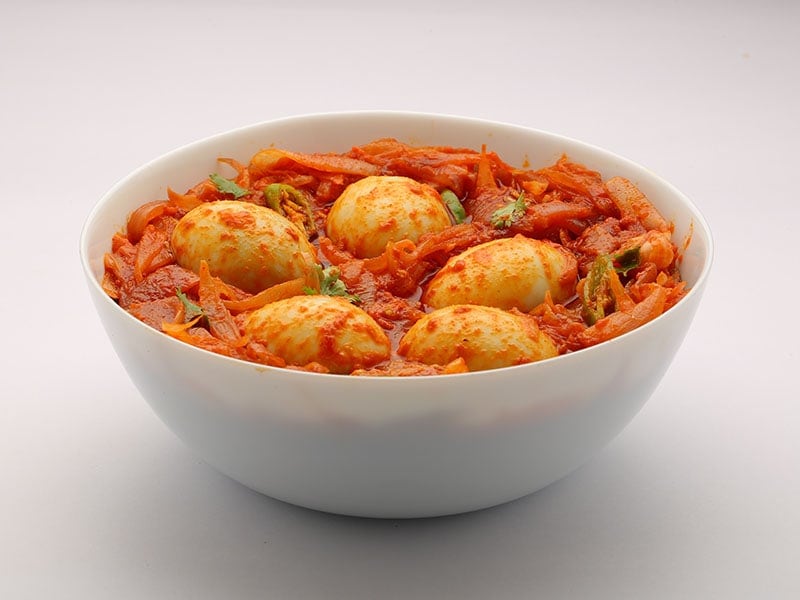 List Of Mouthwatering Foods That Start With The Letter E
Here is my preferred list of 25 foods beginning with E for basic dishes in a meal, including the main course, dessert, and cocktail. Read and choose your favorite foods from it, and try making them at home if you want.
Desserts:
Eggnog
Eggnog Tiramisu Trifle
Egg Custard
Eccles Cake
Empanadas
Entremets
Edam Cheese
Eierschecke
Eggo Waffles
Eclairs
Main Courses:
Egg Roll
Elbow Macaroni Salad
Enchiladas
Embutido
Entrecote
Escargot
Escabeche
Elk
Egg Salad
Eggplant Parmesan
Cocktails:
Embassy Cocktail
Emerald Isle (gin)
Eclipse Cocktail
Easter Bunny Cocktail
El Diablo (tequila)
Top 10 Yummy Foods That Start With E For Dessert Fan
That there are so many kinds of desserts in this world that you have been tasting. If you are a fan of desserts and want to filter out the foods that start with E, keep reading to get your gift.
Eggnog -also known as a milk punch- is a beverage with alcohol, milk, sugar, cream, and of course, egg as ingredients. This drink is an essential part of holidays, especially at Christmas.
If you make this food for your children who cannot absorb alcohol, you can make it a non-alcoholic eggnog version.
This dessert is usually served with nutmeg and cinnamon. You can try how it tastes or use it alone, depending on your preference.
Eggnog tiramisu trifles may be considered a different version of eggnog. The trifle here can be seen as a pudding or some layers of cake. Instead of all cake layers, you can replace them with some creamy eggnog layers, and the eggnog trifle could be done.
Some crucial ingredients to make this dessert more delicious and mouthwatering are toasted almonds and strawberries.
The eggnog tiramisu trifle should be served in a small glass bowl to make this food delicious with both taste and vision.
Firstly, you have to distinguish between traditional custard and egg custard. The main difference is the ingredients of these two dishes. Classic custard uses cornstarch or flour to thicken its texture, while egg custard uses eggs for this role.
Egg custard is a nutritious dessert that you can make by yourself at home. It doesn't require any complex technique to do. The most important key is to keep stirring, and your job with this dish will be well done.
Imagine the egg custard that melts in your mouth, and the texture is super soft. I'm sure you won't be able to forget that moment.
Get how to make an egg custard at home easily. Watch this video to know more:
Eccles cake is considered as the most famous and beloved pastries in British with a sweet taste that captivates tourists. This pastry has a small round shape with a filling made from grapes, butter, and a little sweet brown sugar. A crispy crust covers it with sprinkled sugar coating.
Since their birth, these appetizing grape-filled cakes have quickly become a universal favorite. While they are especially delicious when served with tea, you can enjoy them alone or with soft drinks.
Empanadas are a dish originating from Spain. In Spanish, Empanadas means "wrapped in pastry." Later, this dish was transmitted to many other countries and became a very popular dish in the West.
The crust is made from flour, and the filling is varied depending on your preference. Basically, there are two main types, salty and sweet filling cakes.
The sweet filling is usually ingredients such as butter, eggs, chocolate, honey, fruits. But salty empanadas are more popular with meat, beef, chicken, seafood, etc.
Empanadas are semicircular in shape. The way you create this shape is to put the fillings in a thinly rolled piece of dough and then crimp the edges to seal. You can do it manually or use molds that are popular recently sold in the market to shape the cake more easily.
This entremet has always been a popular dessert in France. When referring to this kind of cake, people often use high-class, sophisticated, sophisticated, and luxurious adjectives to describe it.
The special feature of entremet is the variety of cake layers. Each cake has many layers with different ingredients and textures.
There is no fixed recipe for entremet cake. You can create as many recipes with different flavors as you like. But make sure these ingredients can blend and combine to create a complete dish.
There is only one key for making entremets is to separate the cake layers by the mousse.
If you want to try making entremets with caramel and coffee, the recipe is here.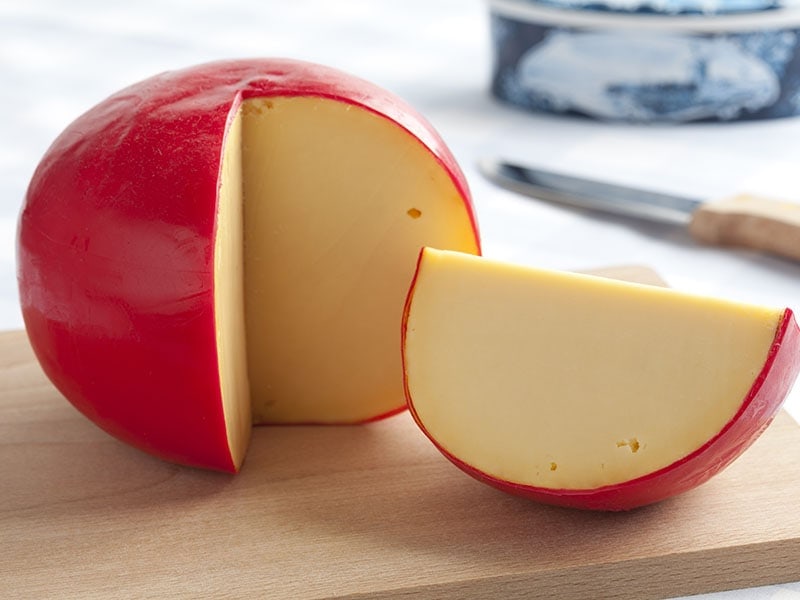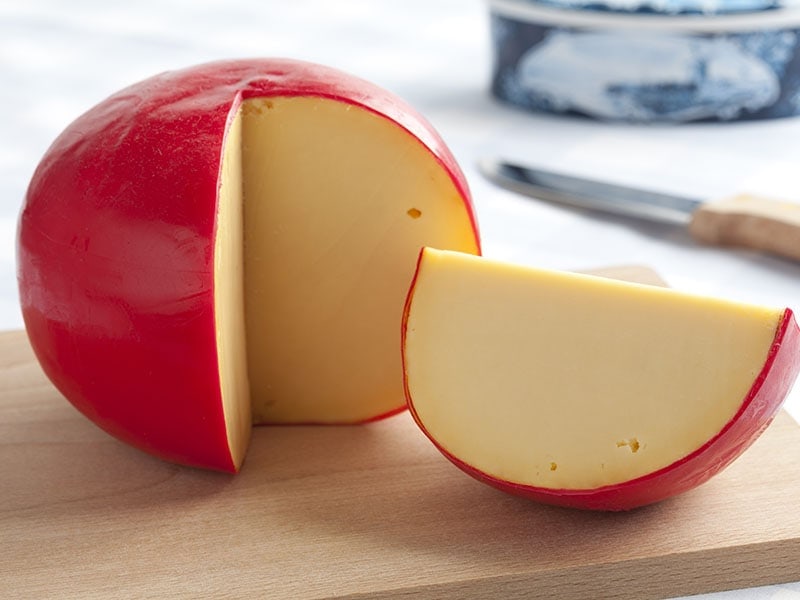 Edam cheese is named after Edam town in the Netherlands, known for its special delicious taste, fatty but not greasy cheese.
Edam is a medium-hard, a little salty cheese with a pleasant taste that is neither too strong nor too pale. It has almost no odor when compared to other cheeses. Edam cheese can also be eaten with bread, cookies, fruit such as apples, pears and can also be served with wine.
Edam cheese has a distinctive red paraffin wax outer shell to keep the cheese moist and also prevent harmful mold. It looks like an apple with a red shell and pale yellow cheese inside.
Eierschecke is a specialty from Germany. This dessert is a multi-layer cake with a glaze that covers each layer. The glaze is made of egg, cream, sugar, and thickening flour.
The base layer of this dessert is the yeasted cake layer. The center is a soft custard-like layer. And on the top is an egg-white layer. The whole cake shares one general feature that is the sponge and soft texture.
You can eat eierschecke with some kinds of drink such as coffee or cappuccino. That is a perfect combination.
First appearing in the Middle Ages, waffles have evolved into a huge variety with an irresistibly delicious taste. Eggo waffles are one of them!
There is even a brand name on the market for this type of dessert. So you won't need to cook them from the very first steps anymore. You can reheat them in the toaster or in an air fryer, extremely simple and convenient.
Eggo waffles are a well-balanced combination of crispy and spongy. It will be delicious if eaten with fresh fruit or honey butter.
Eclair is a pastry that originated in France. Its name in French means "flash of lightning," which is understood by the speed people eat them.
The main ingredient that makes a delicious eclair is the choux pastry. If you wonder how eclair and cream are different, the answer is the shape and the chocolate top on eclairs instead of confectioners' sugar on the cream puff.
Traditional eclair cakes are usually filled with vanilla ice cream, but you can create your own filling recipe with the flavor you prefer, such as fruits or matcha.
Suppose your Eclairs get cold and lose their crispiness. Place them in an oven set to 325 degrees F or 165 degrees C. Wait about 5-10 minutes, and your Eclair will retain its crispy crust and original shape.
The secret for wonderful eclairs is waiting to be discovered right here.
Top 10 Tempting Main Dishes That Begin With E
If you are looking for a dish for dinner and want to make it more interesting by choosing foods that start with the letter E, the list below will give you a few more interesting ideas.
There is still controversy when it comes to the origin of egg rolls. Some believe this dish comes from China, but other sources claim that a chef in New York invented this dish.
In the first version of this dish, the wrapper is made from flour and egg. Inner filling may contain many different ingredients, such as shrimp, pork, cabbage, carrots, and bean sprouts. After wrapping, drop them into hot oil, and crunchy egg rolls would be done.
Do you know what is interesting? Despite the fact that almost every egg roll recipe today doesn't contain eggs anymore, the name "egg roll" will certainly not change.
This dish is a mixture of crispy vegetables, eggs, and a little mayonnaise. If you need a frugal dish in the summer, I would recommend elbow macaroni salad.
If you want your dish to be more special, you can use Greek yogurt combined with mayonnaise to make the sauce. But remember not to replace all mayonnaise because this is the soul of the dish.
You can make a large bowl of elbow macaroni salad and eat them in a few days. Their taste is even better leftover the next day.
Enchiladas is a dish originating from Mexico and also welcomed in the United States and Canada. The main ingredients of the dishes include tortillas, cheese, meat and served with sauce.
Along with the popularity in many regions, some of the ingredients in this dish have also changed. Compared to the fish in traditional enchiladas, today's enchiladas contain many different types of meat such as chicken, beef, shrimp, pork, etc.
You can eat this dish with salad, rice or tacos. But to get the best taste, I think tacos are the most appropriate choice.
Be creative with vegetarian enchiladas. Just try it.
Embutido is a famous dish in Filipino cuisine. You can serve this meatloaf hot or cold. It's not hard to find Embutido outside of grocery stores. But I still prefer to do it myself. A sense of accomplishment by yourself can make you feel better.
Embutido is usually wrapped in aluminum foil and grilled when you want to eat it hot with rice. But be careful not to heat it up in the microwave because it will cause a reaction with the aluminum foil.
Entrecote is a boneless steak. But the difference is it is thinly sliced from the rib area to cook faster than common steak. The key to getting the best dish is to choose a piece of entrecote with as much interspersed fat as possible.
The sauce is also very important to create the delicious taste of the dish. My favorite sauce with entrecote is red wine sauce. Just use wine with shallots, butter, and a little flour to create a satisfying sauce.
Escargot is a dish of French origin, with the main ingredient being snails. It's said that Escargot is a famous dish representing French cuisine. If you travel around Europe, it will not be challenging to find restaurants serving this dish.
In case you want to try to make it at home, these snails are not as difficult to find as you think. They are canned and sold a lot in supermarkets.
There are many different ways to cook with these snails, but the most popular recipe is the classic garlic butter escargots. You won't be able to forget the feeling when you taste this dish, believe me.
Escabeche is a spicy dish originating in Spain and has since become popular in many Mediterranean countries and the Philippines. This dish is usually cooked with fish, or sometimes with meat.
The fish commonly used are tilapia, howling fish, red snapper, etc. There is a tip to keep the dish longer: to fry the fish before marinating it with a sweet and sour sauce.
Vinegar and bell pepper partly create a tangy and tempting distinct flavor for the dish. Escabeche is not so complex to prepare. You can completely make it at home for dinner.
Elk is a very healthy natural red meat. About the taste, elk meat is similar to beef and is virtually interchangeable in many dishes.
You can create a lot of dishes with elk, from steak to BBQ or hot pot. All of the above formulas are available. There's only one note you need to remember, which is the speed and temperature.
You should cook the elk meat over high heat for a short time, or you can cook it a little longer at a lower temperature. There needs to be a balance between these two factors to ensure your dish keeps its original flavor and doesn't go to waste.
It just takes you 6 minutes to get the recipe for wonderful elk steak. Why not?
Just hearing of the name, you can imagine how this dish is, right? With just a few eggs, some vegetables, and mayonnaise, you can make this dish with a few simple steps.
If you like, you can mix it with bread and eat it. Sandwich is the choice that cannot be more appropriate when served with egg salad.
If you accidentally make too much and don't eat it all, you can put them in a box and store them in the refrigerator. You can eat again even 3-5 days later!
Eggplant parmesan is a classic Italian dish. Basically, it tastes like chicken parmesan. The most significant difference is that Eggplant parmesan can be used as a vegetarian dish.
The most important thing when making this dish is handling the eggplant. A trick to help eggplants stay moist but not mushy is to marinate eggplants with a bit of salt before cooking.
To make the dish more delicious, you can serve it with a salad or bread and a glass of red wine. Nothing could be more wonderful than that.
Attractive Cocktails Starting With The Letter E For Weekend Nights
The most awaited part? Let's relax with a cocktail after a tiring working week. But remember, cocktails are only for people who are 18 years old, are you old enough?
The Embassy Cocktail is an old classic drink that first appeared in the 1930s and was introduced at Hollywood's Embassy Club. Its taste gains a great balance between sweet, bitter, and sour with sophisticated glamor.
This cocktail is one of those fairly strong drinks that manages to go down very smoothly. It will be suitable for quiet evenings to relax after a long day.
The Emerald Isle Cocktail is a blend of herbal flavors with a characteristic green color. You should only try this cocktail if you are someone who can drink spirits.
The most important ingredient in this cocktail recipe is gin. Combined with lemon and bitter taste in Angostura, it creates a unique blend.
This drink was introduced to celebrate the total solar eclipse in the UK in 1972 by bartender Harry Craddock. It is the reason for its bright red color.
The original recipe of this drink is often accompanied by olives. But over time, there have been improvements. You can add lemon for a slightly sour taste and garnish with maraschino cherries for more harmony.
Unlike other cocktails, the Easter Bunny Cocktail offers a unique cuteness. No need for luxury glasses, the Easter Bunny Cocktail often comes in a chocolate Easter bunny "cup." As soon as you finish drinking, you can even eat this "cup."
This cocktail is a combination of vanilla vodka, Irish cream, and heavy cream. You can try different flavors of Irish cream and choose your favorite.
As the name suggests, this cocktail is usually served around Easter. This is also the time when chocolate Easter eggs and bunnies are very popular in the market, and you can easily buy and make this cocktail at home.
Try making an Easter Bunny Cocktail at home with chocolate caramel cream. Watch this video:
El Diablo is a cocktail with an easy recipe to prepare and is very popular for its refreshing taste. With its pink color, it is often served during celebrations to create an eye-catching look.
To enjoy this cocktail to the fullest, you should drink an extra spoonful of syrup. This will balance the mix and help keep the flavor of the cocktail longer.
Let Foods Beginning With E Bring Joy To Your Kitchen
Do you intend to let foods that start with E bring new light to your family's meals? Do it because it is not only the experience of new foods but also the joy of discovering more interesting things in your life.
For me, I've got my favorite Egg Custard from the list above. If you are preparing some fancy dish for someone special and want to make something impressive with the dish's name, I hope you have some more ideas after reading this post.
If you think this list is helpful, don't hesitate to share it with your friends. And if you want to remind me about some E-named foods that I forgot, please let me know.