During my culinary journey, Filipino side dishes are the one thing that never stops impressing me. With its authentic taste made to suit locals, diversity, and creativity, Filipino is not just for folks in the country but also for worldwide foodies to appreciate.
If you share the same passion for this dynamic food culture, let me introduce the best list of Filipino side dishes. This blog also gives you a peek at their best fast and simple side dishes taste like and what to serve them with.
Are you ready to fill up a kitchen with tons of attractive smells and flavors? Let's get the ball rolling now!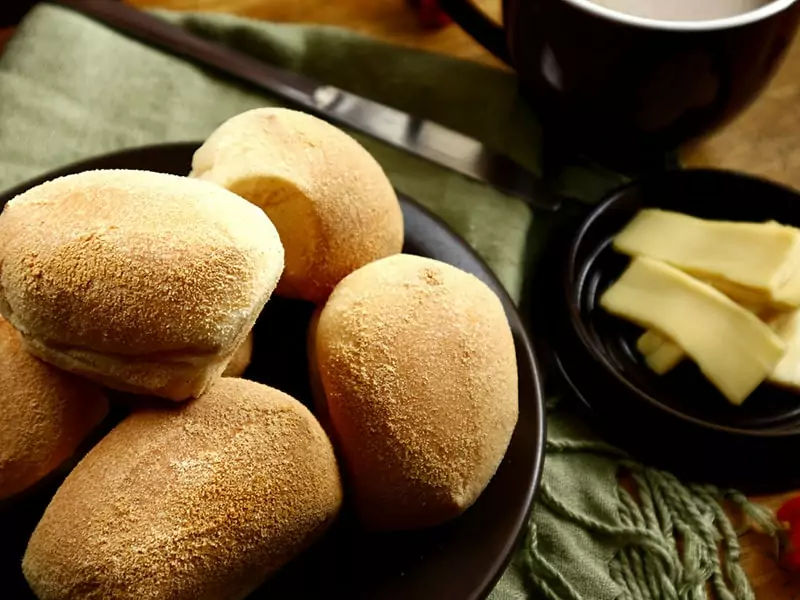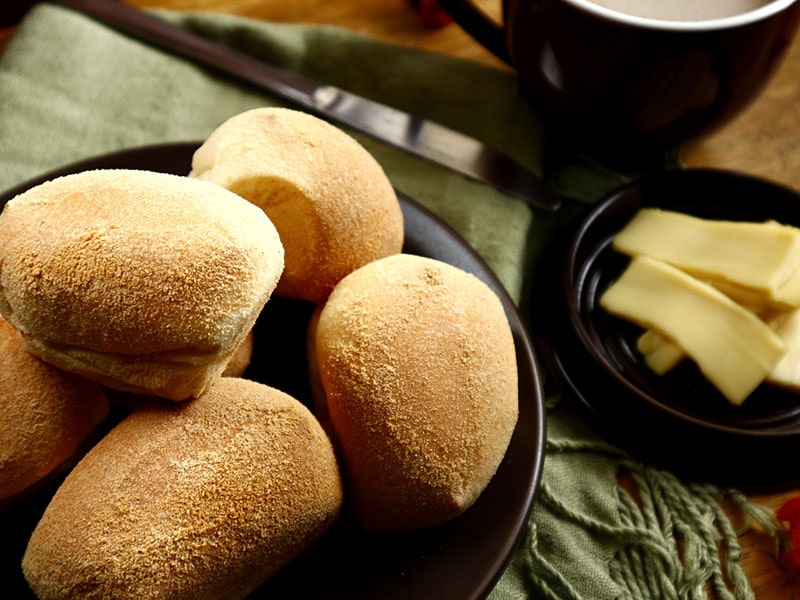 24 Appetizing Filipino Side Dishes You Shouldn't Ignore
Beyond the world-famous chicken Adobo, Filipino cuisine offers so much more. These Filipino side dishes will kick your weekly meals up a notch!
Lumpia (Filipino Spring Rolls)
Poqui Poqui (Roasted Eggplant, Tomato & Eggs)
Kamote Cue (Deep-Fried Caramelized Sweet Potato)
Ginisang Togue (Sauteed Mung Bean Sprouts)
Java Rice (Yellow Fried Rice)
Atchara (Filipino Pickled Papaya)
Ensaladang Talong (Filipino Roasted Eggplant Salad)
Pinakbet (Filipino Vegetable Stew)
Laing (Taro Leaves in Coconut Milk)
Ginisang Bagoong (Sautéed Shrimp Paste)
Latik (Toasted Coconut Milk Curd)
Puto (Filipino Steamed Rice Cake)
Adobong Sitaw (String Beans Adobo)
Sinangag (Filipino Garlic Fried Rice)
Itlog na Maalat (Salted Eggs)
Atsarang Labanos (Pickled Radish)
Stir-Fried Okra
Adobong Kangkong (Water Spinach Adobo)
Ginisang Pechay (Sautéed Bok Choy)
Pandesal (Filipino Bread Roll)
Ensaladang Pipino (Filipino Cucumber Salad)
Mushroom Adobo
Burong Mangga (Pickled Mango)
Mung Bean Soup (Ginisang Munggo)
24 Popular Filipino Complementary Recipes To Make You Swoon
Let's discover the best side dishes for a Filipino-inspired meal without any more hesitation. You'll want to get the apron because these delights will make you drool right away!
Total time: About 40 minutes
Without a doubt, Filipino cuisine is a dynamic combination of sweet, savory, and tangy flavors. And LLumpia is no exception. This Chinese-inspired treat is fun to eat as it's simple to whip up.
Like egg rolls, Lumpia is stuffed with a savory filling of ground meat and veggies and wrapped in a thin crepe named Lumpia wrapper. Whether deep-fried, air-fried, or baked, the result is delicious with a crispy and chewy texture.
Traditionally, Lumpia is the perfect Filipino companion for any main course. A few trays of Lumpia at a party or family gathering will leave everyone asking for the recipe!
You'll find the most accessible step-by-step instruction for making Lumpia here!
Total time: From 20 minutes to 30 minutes
If you're looking to sneak some healthy vegetables into a meal without sacrificing any flavor, Poqui Poqui is your best bet. A combination of eggplant, egg, and tomato are sauteed together, creating a Filipino family-friendly side dish.
While not all appetizing to look at, Poqui Poqui is fluffy, juicy, and delicious. Most of the time, it's served alongside dishes like fried meat or grilled fish or a Filipino-style breakfast dish. However, enjoying it over a bed of rice will also satisfy your taste buds.
Total time: 15 minutes
Keep your Filipino-style meal healthy and delicious with this sweet potato delight. The Kamote Cue is skewered sweet potatoes coated in caramelized brown sugar. This delightful treat is filling and budget-friendly for anyone to count on.
Besides serving as the dream side dish, Kamote Cue is also a well-loved Filipino street food and dessert in daily meals. Walk the streets of the Philippines you'll find many vendors selling Kamote Cue with familiar companions like fruit juice and lemon.
The recipe is quite simple. Anyone can make it at home! You need three ingredients, 15 minutes in the kitchen, and an empty stomach to munch down a big batch of sweet potatoes!
Total time: 30 minutes
Are you looking for a simple, tasty, budget-friendly, and healthy Filipino recipe? Look no further than Ginisang tongue. In this dish, tofu, shrimp, carrots, and green beans are stir-fried together with fish sauce and oyster sauce.
With so many elements, the texture of the Ginisang tongue is soft, fluffy, and crunchy all in one bite. Don't hesitate to toss in some veggies to make it extra healthy. For a bit of protein, you can also mix in pork or other types of meat that you desire.
This popular Filipino food takes 20 minutes to pull together from start to finish. With Ginisang Togue, feeding your family a healthy dinner on those hectic days won't be a problem!
Total time: From 15 minutes to 20 minutes
From the first look, you can tell that Java rice is something else. This Filipino rice dish gets its famous pop of color from turmeric and annatto powder. And it tastes as delectable as it looks!
Typically, Java rice is made of cooked rice, butter, turmeric, soy sauce, and occasionally fragrant hints of red bell peppers and garlic. The outcome is a delicious rice dish with great texture and appeal that makes you want to dive in right away.
A well-kept trick to pull this tasty Filipino delicacy to perfection is to break the rice up well when cooking. It can fully absorb the flavors and get an even color coating. Super tasty on its own, Java rice also pairs well with pork, shrimp, and chicken dishes.
Total time: About 30 minutes
No traditional Filipino meaty course is complete without a side of Atchara. This famous condiment owns a special place in every Filipino household. Though the recipe takes at least 3-5 days before serving, the outcome is worthwhile.
Unripe green papayas are soaked in a brine of sugar, vinegar, water, and salt to create Atchara. Other fillings, including carrots, onions, bell peppers, and raisins, can also be added for extra layers of flavor.
As a result, Atchara gives off a tangy, sweet, and crunchy mouthfeel. Therefore, this Filipino condiment is a match made in heaven with other fatty and meaty courses. Filipinos also love Atchara with typical breakfast fares like tapsilog (Filipino beef fried rice) and Sinangag.
Total time: About 40 minutes
Eggplant is a love-it-or-hate-it kind of vegetable. And if you fall on the former side, this Filipino roasted eggplant salad won't disappoint you. Flavor-wise, the salad has just the perfect balance of sour, sweet, and salty flavors. Nothing more or less!
Requiring at least three ingredients: eggplant, tomato, onion, and little prep time, it's the go-to meal when you're rushing dinner. A little bit of dried fish can be added for extra dimensions.
Before bringing it to the table, you can garnish it with a salted egg or chopped onion leaves. Simple and elegant, Ensaladang Talong makes for a beautiful side dish with fried food, other famous Filipino chicken delights, and noodles.
Total time: 1 hour and 5 minutes
Pinakbet has its roots in the region of Ilocos, northern Philippines. More than an indigenous dish, this vegetable stew is considered the symbol of Ilocano cuisine. And it's worth that title in every way.
A mix of local vegetables is sauteed in fish paste or shrimp paste in this dish. Dried shrimp is sometimes added as protein components. It is delicious, but the stew is very nutritious for a super healthy meal.
Pinakbet is a medley of goodness when it comes down to the flavor. Each ingredient brings a unique taste without disturbing the overall harmony: sweet, tender, earthy, and with a subtle hint of bittermelon. It's truly a delightful Filipino creation!
Total time: From 40 minutes to 1 hour
If you've never used taro leaves in cooking, you're missing out on many luscious flavors! For folks struggling with committing to a health-conscious diet, Laing is the new way to be healthy that you should try!
There are many variations on cooking Laing, but the authentic way is merely taro leaves with spices boiled in coconut milk. The coconut milk lends itself to a milky texture and sweetness, while some Thai chilies give the leaves a good kick.
Since the smooth texture of Laing can cut through the robust taste of meat and fish, it's commonly served with hefty main courses. Or else, enjoy it with a bowlful of white rice, and you won't stop until the bowl is empty!
Total time: About 40 minutes
Let's be honest! Ginisang Bagoong is not for everyone, especially those who didn't grow up savoring the intense smell. But for those who enjoy the cheese-like, strong fish aroma, Ginisang Bagoong can elevate your dinners to the next level.
Essentially, this Filipino condiment is created with fermented minute shrimp or krill as the base. Made-from-scratch Ginisang Bagoong takes months of fermentation.
Salty, sweet, and pungent, the paste is a great dipping sauce or topping for yummy Filipino fruits like mangoes and grilled veggies. If you have fermented shrimp at hand, saute it with garlic and onions and toss in other elements.
Total time: From 25 minutes to 2 hour 30 minutes
Strictly speaking, Latik is the by-product of coconut milk when cooked until it separates into coconut oil and curds (Latik). While the food is mainly used as a side for dessert, especially a topping and garnishing on the most delicious Filipino desserts.
It's so good that you can munch on it alone for hours!
Latik feels like a beautiful cross between desiccated coconut and brown sugar in terms of flavor. It's rich, extra nutty, and super tasty. This food lasts for several weeks in the fridge, so you can make a big batch and save the leftovers for later.
Total time: From 25 minutes to 45 minutes
One of the most popular treats in Filipino culture, Puto is a staple in many Filipino households. Although a dessert, this rice cake serves well as a midday snack or as a complimentary dish for the famous Filipino pork delicacy, the salty pork blood stew.
Traditionally, Puto is made from glutinous rice flour, sugar, and coconut milk. At its best, this Filipino rice cake is fluffy, soft, and chewy, making every bite feel like heaven. It's the beloved treat that people bring to potlucks and dinner parties.
For a fully authentic experience, you should try these mini cakes with cheese or salted eggs. Another way to enjoy Puto is with a hot cup of coffee for breakfast. It's commonly served in individual portions, but you'll come back for more!
Who knew making Filipino Puto is so straightforward?
Total time: About 55 minutes
An easy and palatable weeknight dinner, Adobong Sitaw is essentially string beans and pork pieces all simmered in a flavorful soy sauce and vinegar sauce. It's quite the same cooking method as the famous chicken Adobo that Filipino cuisine is renowned for.
Sitaw, the show star, lends the dish a wonderful, crunchy texture and a refreshing color. You should watch out not to overcook the beans for the best result. Also, a drizzle of red pepper flakes can be added for some kicks.
Don't be shy to change it according to your preference based on this recipe. Explore your palate with different kinds of vibrant vegetables. This Adobo dish is the perfect pairing with steamed rice and meat, no matter how you cook it.
Total time: From 15 minutes to 20 minutes
Without a doubt, the favorite side dish and national breakfast for adults and kids alike, Sinangag owns a special place in the heart of many Filipinos. Simple yet more than enough on the flavors, it's quite the meal you can rely on whenever you're pressed on time.
Like a basic pasta, Sinangag is made of three essential ingredients: fried day-old rice with a generous amount of garlic and oil. Sinangag gets its robust taste from garlic and the fluffy, filling taste from leftover rice, making everything flash.
This excellent leftover rice dish packs all the big flavors into one super simple side dish bowl for any meal. It's a beautiful canvas to pair with many recipes such as ham, fried food, seafood, and grilled meat.
Filipino garlic fried rice is easier with this visual tutorial!
Total time: About 17 minutes (Plus 15-21 days of curing eggs)
Itlog na maalat, or salted eggs is precisely what it sounds like. Fresh duck eggs are cured in a brine solution of salt and water. In wet markets, you'll findItlog na Maalat with its red shell to distinguish it from fresh eggs.
Salted eggs' origin can be traced back to Chinese cuisine. It's now well-accepted as a complementary dish in Filipino meals. Salted eggs are often chopped and mixed with rice, tomatoes, and meat in traditional Filipino culture.
The focus is on the yolk, which is likely salty, umami, and super-rich for those who haven't tried it. On the other hand, the egg white is saltier yet not as dense as a traditional boiled chicken egg white.
Itlog na maalat can be prepared at home following this simple recipe!
Total time: About 1 hour 15 minutes
Crunchy, peppery, and quite zingy, radish plays a starring role in one of the most well-loved Filipino dishes. Radishes are thinly sliced and mixed with onions, carrots, vinegar, sugar, and salt to create this delicacy.
The mixture is then kept refrigerated for a couple of days before eating. A secret to pulling the ideal pickled radish is to cut the veggies into small cubes or thin slices, allowing them to absorb the different flavors fully.
In terms of flavor, Atsarang Labanos is a delicious combination of salty, sweet, and sour tastes. Pleasant yet a pretty little bit pungent, the condiment boosts the flavor of meat, fried fish, and steamed white rice alone.
Total time: From 10 minutes to 15 minutes
Truth be told, not everyone finds okra appetizing. But this vegetable is so much more than its slimy reputation in terms of flavors and health benefits. With this winning stir-fried dish, you'll want to incorporate okra into your weekly menu!
With only a few ingredients and 10 minutes to whip up, this Filipino recipe is as easy. The result is a tangy, smoky, and spicy taste that makes the whole thing super addictive.
On an important note, okra is a true nutritional powerhouse. This slimy veggie is packed with valuable vitamins, minerals, and even anti-cancer properties. Next time you want to try out a new veggie dish, this one is your best bet!
Give stir-fried okra a try with this recipe for the next meal!
Total time: About 35 minutes
Despite its name, water spinach has nothing to do with the ordinary spinach that you're familiar with. This tropical plant makes for a refreshing and flavorful delight with its tender leaves and shoots.
In this recipe, Filipinos prepare water spinach by letting it simmer in a sauce of soy sauce, soy sauce, and vinegar. This is a standard method called "Adobo," which brings out an incredible flavor to the mild veggie.
At its best, Adobong Kangkong stands out with its medley of flavors and delicious color. The crunchiness also pairs well with steamed rice's soft and fluffy texture. Don't be shy to toss in some chicken or pork pieces for some extra protein kick!
Total time: From 15 minutes to 30 minutes
Bok choy, or Chinese cabbage, is undoubtedly a staple in Asian food culture, including Filipino cuisine. The versatility of this dish lies in the fact that you can choose to cook it with or without meat, and it'll still taste delicious!
Simply put, Ginisang Pechay consists of bok choy, shrimp, and fish sauce. Some folks also add pepper flakes for a spicy kick. This recipe is quite the easiest way to dish up bok choy and is one of the budget-friendly dishes since bok choy is available year-round in Filipino markets.
This delightful vegetable dish is a great meal prep idea for fellow home cooks who tend to roll on a hectic week. It keeps well in the fridge for roughly 3-4 days and can be reheated right before eating.
Total time: From 2 hours 25 minutes to 3 hours 20 minutes
When I say that Pandesal is the most popular bread in all of the Philippines, I'm not stretching the truth! These fluffy, soft, sweet, and irresistible aroma bread rolls are everyday staples in Filipino meals, second only to rice.
Be it on its own, stuffed with different types of fillings, or dunked into hot chocolate or coffee, Pandesal is guaranteed to satisfy. If you haven't had it yet, the flavor and texture of this bread resemble those of Mexican bolillos and Puerto Rican pan de agua.
Hot and freshly taken from the oven is how most people like their Pandesal. This is when the bread has its best soft crumb texture and the beautiful slightly brown crust. In every town, there're lines of bakeries selling this prized Filipino bread so that you won't miss it!
You can learn the ultimate way to whip up homemade Pandesal right now!
Total time: From 10 minutes to 20 minutes
Done in roughly 20 minutes, Ensaladang Pipino is the ultimate side dish for an easy and budget-friendly meal. While cucumber is the show star, I suggest adding other veggies such as tomatoes and bell pepper to create that palatable harmony of flavors.
At its best, the pop of crunch, freshness, and tartness gives any meal an instant pop. What's more, this delicious and healthy salad is the perfect accompaniment to balance out fried food and awaken your appetite.
Ensaladang pipino is, without a doubt, the perfect side dish for any summer cookout and barbecue party. Because cucumbers often have a high liquid content, it's crucial to mix the dressing right before you're about to serve.
Total time: About 20 minutes
Are you a big fan of mushroom recipes? If so, I've got great news! You're in for a luscious shroom-forward savory Filipino delicacy with all the flavors and none of the meat.
I bet it'll be a struggle not to spoon some from the simmered mushroom pot with its aroma filling up your kitchen!
The mushroom Adobo recipe gets its salty, tangy, and sweet taste from pepper, rice vinegar, and soy sauce. While Adobo is the standard method for cooking chicken and other types of meat, this meatless recipe makes up for a timeless Filipino vegan meal that can satisfy every diner.
But that's not all the reasons why you'll love mushroom Adobo. Adding mushrooms to your family dinner can boost both your mental health and immune system.
Hear it from the chef to see how mushroom Adobo can be cooked at home!
Total time: About 20 minutes
As the mango season approaches,Burong Mangga is the perfect weekly side dish that can be ready in a flash. You can let the mango set for two days or serve instantly after 15 minutes of prep time.
The first key factor to the idealBurong Mangga is a good brine solution, primarily prepared with sea salt, sugar, vinegar, and sometimes chili flakes. Secondly, all mango pieces should be sliced into small and uniform pieces.
A burst of sweetness and sourness combined in each bite, this condiment is abeloved Filipino appetizer, side dishes, or simply a snack that you can munch on at your leisure. No matter how you eat it, pickled mango will make your taste buds dance!
Total time: About 45 minutes
If Meatless Monday is a weekly ritual in North America, Filipino culture has its version with Meatless Friday. And on days like these, perhaps no other vegetables are more reliable than mung beans.
Filipinos cook Ginisang Munggo with mung beans, spinach, tomatoes, and fish sauce. Other protein elements like pork and shrimp are also incorporated for an easy and fulfilling Friday family dinner.
Therefore, it's either paired with white rice as a main course or with grilled meat as a complementary recipe.
In terms of flavor, this classic Filipino soup recipe has a subtle, hearty, and savory taste. Each spoonful is so satisfyingly tender, not to mention how effortless it is to whip up. No wonder it's the go-to comfort food that locals whip up on a cold, rainy day.
Enjoy The Best Of Filipino Cuisine In Your Kitchen!
Whether you're currently in the Philippines or abroad, these tasty Filipino side dishes are a breeze to make. Serve one of these at a family dinner or potluck party, and everyone around the table will write a good note about you.
If you find my guide to Filipino side dishes helpful, don't be shy to share this with your loved ones and friends. I look forward to reading about all of your fun experiences with these dishes in the comment box!
Nutrition Facts
4 servings per container
---
Amount Per ServingCalories224
% Daily Value *
Total Fat 12.5g

19

%
Cholesterol 186mg

62

%
Sodium 428mg

18

%
Potassium 946mg

28

%
Total Carbohydrate 21.5g

8

%

Dietary Fiber 10.8g

40

%
Sugars 11.2g

Protein 10.2g

20

%
---
Calcium

67

%
Iron

2

%
Vitamin D

18

%
* The % Daily Value tells you how much a nutrient in a serving of food contributes to a daily diet. 2,000 calories a day is used for general nutrition advice.