29+ Easy Fancy Dinner Recipes For Busy Family 2023
Skip the take-out and pull the best easy fancy dinner recipe at home! Whether it's for your family, your special someone, or a big crowd at a dinner party, I've rounded up the most delicious and healthy meal to get you covered.
Let's be real! We've all been there, staring into the fridge, wondering what we can do with the handful of ingredients on hand that doesn't take hours in the kitchen. In times like this, simple and elegant recipes are your best bet.
From big slabs of proteins to indulgent casseroles and vegetarian dishes, your culinary journey is easier than ever with these dinner recipes all in one place. Don't forget to make beautiful memories around the table.
Here you have it! Get your apron and get things started for tonight!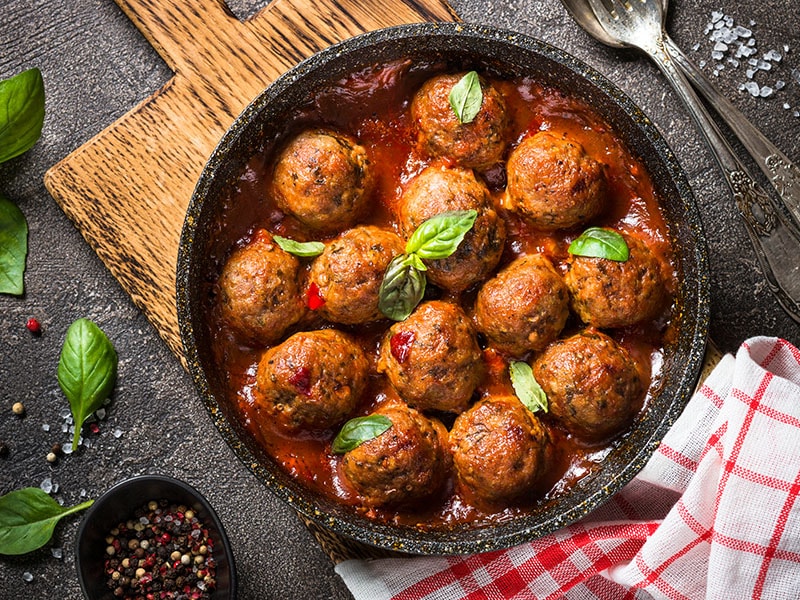 What's Some Easy Fancy Dinner Recipes To Cook?
If you're on the big hunt for new easy fancy dinner recipes, you've come to the right place. From slow-roast centerpieces to light, spicy seafood dishes, here're all the best dinner ideas to try.
Easy Chicken Dinner Recipes
Chicken Parmesan
Chicken Marsala
Chicken Cordon Bleu
German Chicken Schnitzel
Mushroom Asiago Chicken
White Chicken Enchilada Casserole
Easy Seafood Dinner Recipes
Baked Coconut Shrimp
Garlic Butter Shrimp
Grilled Salmon
Pan-Seared Halibut With Lemon Butter Sauce
Salmon Patties
Scallop Crudo
Scallops With Apple Pan Sauce
Slow-Roasted Salmon With Lemon And Pepper
Easy Pork, Beef, And Lamb Dinner Recipes
Baked Ziti
Creamy Smothered Pork Chop
Filet Mignon With Rich Balsamic Glaze
Lamb Meatball
Red Beans And Rice
Salisbury Steak
Stuffed Peppers
Tennessee Meatloaf
Easy Vegetarian Dinner Ideas
Apple Pecan Salad
Broccoli Pesto Pasta
Eggplant Lasagna
Mushroom Risotto
Persian Herb And Leek Frittata
Vegan Cheese Fondue
Vegetable Fried Rice
Vegetarian Moussaka
All 30 Best Easy Fancy Dinner Recipes For Family
Whether it's a romantic night in with your honey or a big family meal that you want to impress, read on to find the best easy fancy dinner recipes that are missing from your repertoire.
Quick And Easy Fancy Dinner Recipes Starring Chickens
Chicken is a go-to ingredient for dinner for many good reasons. Delicious, incredibly versatile, and healthy, take a look at these best easy fancy dinner recipes for tonight and every other night!
No doubt, chicken parmesan claims its throne as one of the most beloved chicken dishes in the world for good reasons. This Italian specialty starts with crispy breaded chickens dipped in egg wash and coated in a parmesan mixture.
It's then blanketed in a simple and rich tomato sauce. The end result? A cheesy, savory, and juicy chicken dish that's hard to resist. Plus, it comes out with a gorgeous look that resembles the world of restaurant dining.
The secret to getting even golden-brown crusts on the chicken lies in the right length of frying time. It may take some trial and error. But I promise you the final result is worth everything.
Hailing from the island of Sicily, chicken marsala is an incredibly rich dish incorporating chicken cutlets and browned mushrooms. These two ingredients are coated with a nutty, caramelized Marsala wine sauce.
The flour coating and the savory sauce completely change the flavor of chickens. It packs such umami and amazing flavor with a firm texture that makes every bite a pure bliss. At first glance, it's a gorgeous dish that you can find at restaurants across Italy.
You can't go wrong with baked potatoes and pasta when it comes to complementing chicken marsala. Other tasty sides to go with chicken marsala are rice, risotto, and bread rolls, so you can always shake your dinner menu up.
Recreate the classic chicken marsala at home like an expert! You can see this video to know more:
A well-loved family dinner recipe, chicken cordon bleu may look like you've put hours into the making of it, but it's actually a pretty easy dish to put together. The term "cordon bleu" refers to a culinary award for women cooks, and it totally lives up to its name.
Typically, a standard chicken cordon bleu starts with pounded chicken breasts at the bottom, followed by layers of ham, Swiss cheese, and breadcrumbs. Next, it's rolled up and baked to perfection for about 30 minutes.
There's no denying that this chicken recipe is so rich, luscious, and hearty. Each bite yields a great balance of texture and flavor, not to mention the beautiful swirl is destined to leave you mesmerized.
Though the origin of chicken schnitzel remains debatable, many believe it was first invented in Austria before becoming a traditional German staple. At its best, this chicken recipe is crazy addictive. Perhaps the best part: it takes 15 minutes to get ready.
For the chickens to come out perfectly, it's best to pound the chicken breasts thinly to allow the flavors to be completely infused. Then, it's seasoned and dredged well before being fried for about 3-4 minutes on both sides.
Extra crunchy on the outside yet juicy and bursting with flavors in the center, it's no coincidence this recipe is beloved by so many people. For a side dish, some egg noodles or mashed potatoes are just what it takes to create a stick-to-the-ribs dinner.
Creamy, delicious, and easy to make, mushroom asiago chicken is born to be your ideal dinner for Monday or other weeknights. It's no doubt something you would expect at a fancy Italian restaurant.
If you're unfamiliar with asiago, it's an Italian cheese that melts nicely and is super easy to cook. A light touch of wine adds an extra sharp dimension that makes the chickens more lip-smacking. Plus, there's totally no need to worry about the alcohol since it cooks off.
With such a tasty chicken-centered dish, side dishes like rice, quinoa, or mashed potatoes would make the perfect accompaniments. Ready in just 30 minutes; it's a go-to for when you don't have much time to cook.
One of the most show-stopping dinner recipes for Sunday or Saturday, white chicken enchilada fits the bill when you're throwing a dinner party. Basically, this recipe features layers of tortillas, cooked chicken, black beans and smothered in a wealth of cream sauce.
Cheesy, saucy, and with depth in flavor, this indulgent casserole is what everyone gravitates towards. The original recipe is pretty simple, and you can change it up with different types of veggies and sauces that your heart desires.
From start to finish, it takes 25 minutes to get the golden and crispy top. All that is left is to slice your fork through it and enjoy. As a Mexican recipe, this dinner casserole goes well with other Mexican sides like Mexican cauliflower rice and leafy green salads.
Easy Dinner Recipes Featuring Seafood That Are Too Pretty To Eat
If you want your dinner to impress, seafood is just the ticket! Enjoying seafood in an easy fancy dinner can be a cinch as long as you keep these recipes in your back pocket.
Who would've thought shrimp and coconuts make such a perfect pairing? Baked coconut shrimp are super crunchy with a sweet-and-savory balance that'll keep you coming back. This recipe is achieved by a simple method that anyone can master.
Technically, coconut shrimp merely refers to the shrimp being coated in coconut breadcrumb mixture and baked to perfection. It's all about double toasting, which makes a difference. Crispy on the outside yet juicy, tender in the center, this dish is surely a keeper.
Baked coconut shrimp is the ticket to enjoying the crispy fried texture minus the hassle of deep-frying. A chili-honey dipping sauce in a small bowl, some coleslaw, and fries are some great sides to pair with coconut shrimp and it into a true seafood feast.
Take your palate up to heaven with this baked coconut shrimp right now!
Garlic butter shrimp can be a game-changer when you're short on dinner prep time. Garlic and butter are truly a match made in heaven. This tasty sauce infuses the shrimp with a savory and subtly sweet flavor.
Typically, the cooking time takes just about 10 minutes. However, bear in mind that this varies depending on the size and number of the shrimp. When they start to curl and become less translucent, you know they're perfectly done.
A fancy seafood dinner that gets ready in minutes? If you're anything like me, you'll start making these buttery shrimp three times a week or more.
Not only fancy and delicious, but grilled salmon is also super quick to pull together. Ready in only 25 minutes, anyone can prepare the dish with ease of mind. From summer parties to elegant dinners for two, this recipe is super versatile.
It all starts with an easy marinade that consists of olive oil, soy sauce, brown sugar, garlic, herbs, and spices. For the best flavors, it's best to let the salmon marinate for at least 15 minutes. Next, place it on the grill with the skin side downwards.
With a high protein source, grilled salmon is a great choice for folks who are sticking to a healthy diet. It's also an easy way to enjoy salmon, especially when the grilling season is fast approaching.
Some good halibut fillets are the key to creating a restaurant-worthy dinner at home. Unlike salmon, halibuts are praised for their firm, meaty texture, which allows them to stay in contact while you flip them on the pan.
This fancy dish gives off a fresh, tasty halibut flavor with a zing from lemon juice. Ready in less than 10 minutes, it's a restaurant-worthy dinner that any home cook can master.
No wonder this seafood recipe is such a family favorite. Besides tasting absolutely delicious, halibut also offers a good source of proteins and vitamins, making it a healthy choice for almost any meal of the day.
Be gentle! Inside these crispy, golden-brown shells, these salmon patties are super delicate both in texture and flavor. As with other recipes, fresh salmon fillets yield the best flavor, but it's also a good way to use up those tasty canned salmon in your fridge.
To nail these little bites of goodness, the trick is to use a combo of salmon, eggs, and some breadcrumbs to hold the mixture together. Thanks to lemons, onions, and parsley, these patties have a good blend of flavors without preventing the taste of salmon from shining.
Fingers crossed, there're plenty of ways to play with these salmon patties in your dinner. Some mashed potatoes or pasta are some sensational side dishes for the salmon, creating an elegant meal that's worthy of serving in a restaurant.
Light, refreshing, and elegant, scallop crudo is a special dish that's likely to remind you of dining out. For folks who are unfamiliar, "crudo" simply means "raw" in Italian. By keeping the scallops raw, the natural, delicate flavors can be best retained.
The secret to nailing this dish is to semi-freeze your scallops for 30 minutes in advance. This allows for much thinner, more delicate slices, thus better absorbing the marinade's flavor.
A dish so simple yet so unbelievably ethereal, is there a catch? It's safe to say that the only catch is to make sure you get the freshest, highest-quality scallops on the platter. This scallop crudo is a dream come true for all seafood addicts out there.
Master the art of scallop crudo with this easy tutorial!
At first glance, this is something you've probably seen on MasterChef. Rich, delicate scallops are beautifully plated with mini apple cubes, sprouts, and lightly drizzled with a juicy, sweet-and-sour sauce are what makes this dish so special.
From start to finish, the recipe takes only 20 minutes to whip up. It's fairly easy to make. The key to perfecting this delight lies in the cooking time for scallops. Ideally, each side should be cooked for two minutes until golden brown.
If you're any skeptical about pairing scallops with apples, your doubts will soon fly away the moment you try this dish. Mashed potatoes and French fries are typical side dishes for scallops to turn this delicate recipe into a full meal.
It's not a stretch to say slow-cooking is the easiest and healthiest way to cook salmon. Besides salmons as the starring role, this dish gets excellent flavors from a blend of shallots, fresh chives, lemon zest, and thymes.
Upon slow-roasting, the salmon fillets end up with a tender and evenly cooked texture that basically melts in your mouth the moment that you bite into it. Finish it off with a squeeze of lemon and a shower of chives to give it a bright, zesty touch.
The best part about this tasty recipe is how simple it is to double and triple the portion. You barely need anything else to pair with this mouth-watering dish besides a simple salad.
Easy And Gourmet Dinner Recipes With Beef, Pork, And Lamb For Fancy Nights
Just when you thought your steak was already top tier, these easy fancy dinner recipes step in as amazing game-changers. When it comes to serving a big shared meal, these delish meals with pork, lamb, and beef are your best bet!
Some might say baked ziti resembles a freeform lasagna. It's true! This classic Italian comfort meal is created with layers of extruder-style pasta, melty cheese, Italian sausages, and marinade sauce based on tomatoes and beef.
With so many ingredients going on, baked ziti delivers a burst of bright flavor and a creamy, saucy texture. Everything comes together in roughly more than an hour. You know it's done cooking when the top is brown and bubbly.
It's safe to say that this baked dish is enough to satisfy as a standalone meal even without any side. But to dip up the excess sauce, some crusty bread or a green salad is a must that takes mere minutes to dish up.
A classic American staple smothered pork chop is the perfect one-skillet meal for any day. Essentially, pan-fried pork chops simmered in a rich and delicious gravy create this dish's desired flavor and texture.
The nice golden and crispy exterior reveals a moist, sweet, and savory texture as you take a bite. While there's no special technique needed, a well-kept tip to nailing these pork chops is to use poultry seasoning.
For a completed meal, there's a host of side dishes that you can make to complement smothered pork chops. From pairing with roasted vegetables to a simple mix of salad, the options are endless!
When it comes to surprising your company with a fancy romantic dinner for two, filet mignon is a foolproof option. Tender, juicy, and delicate, you can't go wrong with this steak dinner.
As filet mignon is generally the most expensive cut of the cow's meat, you can rest assured that this special beef steak is worth every buck. Juicy steak drenched in savory-sweet balsamic glaze, giving it an extra boost of flavor and appealing look.
Just the thought of popping these bites into my mouth is enough to make me drool. Filet mignon always goes down wonderfully with a side of easy, garlicky mashed potatoes or red wine mushrooms.
Making filet mignon with rich balsamic glaze at chef-level is a breeze with these tips! You can see this video to know more:
If you've grown tired of your regular beef meatballs on spaghetti, change it up with some ground lambs. As opposed to beef, lamb has a distinctive, meaty, and slightly stronger taste that adds volume and deep flavors to your meatballs.
From yogurt, avocado to tried-and-true tomato sauce, the options for cooking lamb meatballs are endless. No matter how you prepare it, the end result tends to come out with a rich and tender texture.
So easy to make, the glorious one-bite goodness just melts right across your tongue. These meatballs are best relished immediately. While delicious on their own, they're unforgettable when served over a bed of rice or couscous.
Take a trip to Louisiana right in the comfort of your home with this iconic red beans and rice recipe. There's a lot going on in this quintessential delight, resulting in a rich, bright dish and a mesmerizing smell that fills up your house.
Traditionally, the making of red beans and rice starts early in the morning or the night before. Soaking the beans for long hours helps to tenderize the beans. The Andouille sausage lends itself to a smoky flavor, while Cajun spices give it a nice kick.
This Southern staple is a melting pot of flavors with freshly cooked rice, delicious gravy, ham hock, sausages, and herbs nicely simmered together in a single pot. Served with cornbread and sweet iced tea, it's a true comfort meal for those chilly nights.
Despite its name, Salisbury steak is actually not a steak at all. In fact, making this dish involves shaping seasoned, tender, lean ground beef into an oval-shaped patty. It's a brilliant dish using ground beef.
For a comforting dinner, the steak is slathered in mushroom gravy and often served on a bed of mashed potatoes. A finishing touch of parsley enhances its beauty and adds a light taste to the whole masterpiece.
The best way to exactly describe the texture of Salisbury steak is somewhat meatloaf-like. Soft, moist, and bursting in meaty flavor, it's the perfect dinner idea for any occasion. Plus, almost all veggie dishes go well with this beef-centered main course.
For many home cooks, stuffed peppers are an award-winning recipe when it comes to a delish dinner that doesn't take much time to dish up. Crunchy on the outside and crazy moist, tender on the inside, this one has it all!
In essence, it's created by stuffing halved peppers with a filling of ground beef, breadcrumbs, tomato sauce, and rice. The whole thing is next topped with a layer of cheese and baked to perfection.
At its best, this delicious ground beef meal is filled to the brim with a warm, subtle, and savory taste. These little bites are a great way to delight your family and party guests either as a side or main course.
Nothing screams a classic fancy dinner like meatloaf. This Southern recipe is a masterpiece in both flavor and texture. Though it calls for a long list of ingredients, Tennessee meatloaf is something you can totally master at home.
Upon cooking, the meat comes out all juicy and tender to the core. Each bite packs plenty of flavors infused from peppers, garlic, herbs, and good old Worcestershire sauce. Simply put, this simple meal is comfort food at its finest.
A golden tip to nailing this meatloaf is to use a blend of meats and gently shape the loaf by hand so that you don't squeeze the fat out of it. Serve with some green salads or baked potatoes, and you've got yourself a delish meal that'll stick to your ribs.
Simple And Elegant Vegetarian Dinner Recipes That Can Satisfy Even Pickiest Eaters
There's no need to skimp on the flavors when it comes to enjoying an easy fancy vegetable dinner recipe. Read on to discover the most lip-smacking vegetarian ideas to please everyone around the table.
Toss away your regular salad recipe and embrace yourself in this sensational, tasty apple and pecan salad. Healthy and refreshing without skimping on the flavors, this recipe is the epitome of autumn salad.
A combination of crisp apples, spinaches, pecans, and occasionally some pungent, tasty blue cheese is the essence of this dish. Top it all with olive oil and vinaigrette dressing, give it a good whirl, and you have yourself the most lip-smacking salad ever.
This vegetarian recipe perfectly suits those who are on a weight loss diet. Besides the basic ingredients, you can always shake things up with other stars of the season, such as pears and butternut squashes, for an extra layer of flavor.
This elegant broccoli pesto pasta will make you feel like eating at a white tablecloth restaurant. At first glance, this pasta delight yields a bright blend of colors thanks to the pesto. It's probably one of those tastiest ways to incorporate veggies into your dinner.
The pesto pasta gets its creaminess from a wealth of cheese, the earthiness and richness from olive oil, and a subtle garlicky touch from broccoli pesto. All the elements bind together in a perfectly balanced dish.
As a final touch, garnish the platter with extra cashew parmesan, season it to your taste, and it's time to dig in. The pasta takes less than 30 minutes to put together, leaving you with plenty of time to enjoy dinner.
For some golden tricks in making broccoli pesto pasta, you can find them right here!
Satisfying and downright more healthy than the original version, eggplant lasagna is all about comfort food. In this recipe, layers of roasted eggplants are used in place of regular pasta. If you're attempting to cut down on carb, this one should be your go-to.
On top of the eggplant slices, continue assembling the lasagna with extra ricotta cheese or similar ricotta substitutes, savory sauce, and mozzarella cheese. It only gets even better as you add tons of cheese. Full of gooey goodness, fragrant, and delicate flavor, it's simply irresistible.
Making eggplant lasagna requires patience. It's essential to give the layers at least 10 minutes before adding another to avoid a watery lasagna. This cozy meal alone is just fantastic for a vegetarian dinner, but you can serve the lasagna with easy sides for a bigger meal.
A big bowlful of mushroom risotto always satisfies my cravings for some creamy goodness at dinner. Simple yet lip-smacking, it's one of those traditional Italian delights that never go out of style.
The basic theme for this recipe is Arborio rice and mushrooms. Authentic risotto is quite a laborious process that requires constant stirring. However, you can use a slow cooker and let it take care of the job for you.
You'll know the risotto is ready to go when the rice is evenly cooked and has reached a delectable consistency. It makes for an easy and fantastic Italian dinner on its own or paired with a few slices of garlic bread and spinach salad.
Known as Kuku Sabzi in Persian, this vegetable frittata is an out-of-the-bow dinner idea to impress your family and guests. Though mostly associated with the New Year festivities, it's a fantastic recipe whenever you find yourself with an abundance of fresh herbs.
To recreate this delight, mix fresh greens, herbs, eggs, and spices and cook the mixture on the stove until the bottom is set. Compared to typical frittatas, this Persian version tends to have fewer eggs, allowing the herby flavor to shine through.
If you want to enhance its beauty, a drizzle of barberries and walnuts will get the job done. Gliding your knife through the thick handfuls of aromatic herbs is such a pleasure. It's so delicious and easy; you might want to make it all week long!
Should you find yourself hosting a big dinner party for fellow vegans, this vegan cheese fondue is guaranteed a huge hit. Ready in 30 minutes; it's actually way simpler to replicate the creamy, moreish texture of real melted Swiss cheese than you may think.
This cheesy fondue serves as a versatile dipping sauce for so many things, from crusty French baguette to pickled onions and fresh veggies. With no dairy involved, it's a healthy way to indulge in your cheese cravings.
Who knew vegan cheese fondue could be put together so easily? Here's how!
A bowlful of Asian-inspired vegetable fried rice is one of my absolute favorite delicious meatless recipes. The fluffy, slightly dry rice makes the perfect canvas for a mix of colorful veggies and scrambled eggs.
One of those things that I genuinely love about this recipe is how effortless and quick it is to get ready. The whole thing takes around 15 minutes. And it's totally customizable to use up the leftover rice and any kind of vegetables you have on hand.
Skip the take-out! You can create a homemade Asian-style feast by pairing this fried rice with simple sides like Chinese dumplings or egg drop soup. You're sure going to love it!
In case you haven't tried moussaka, it's a traditional Greek casserole created by layers of sliced eggplants, juicy ground beef, and dressed in a thin white sauce. In other words, it's somewhat the Greek version of lasagna.
To turn this savory bake into a vegetarian dish, you'll leave out all the meat and replace it with a wealth of potatoes, zucchini, and drench the whole thing in a tomato-lentil sauce. Some might say that without the meat, it's even easier to bring together.
Chockful of flavors with a rich yet light texture, this healthy moussaka is simply a must-try if you're into Mediterranean vegetarian recipes. The casserole can be made days in advance and then reheated when you're ready to serve.
Keep It Simple And Extra Special!
With this round-up on hand, cooking for your family should be a pleasure. These do-able, fancy-looking dinner recipes are just what you need to take your home-cooked meals up a notch. Whether you're a busy cook or not, these simple dishes are a dream come true.
Steak is a classic when it comes to serving a luxurious dinner. But you also can't go wrong with roasted salmon, chickens, or a bowlful of indulgent risotto. Plus, it's simple to double or even triple the portions for serving a crowd if you're hosting a big party.
It's safe to say home-cooked meals are the best ways to stick to a healthy diet and make sure everything tastes exactly how you like them. Thus, toss away those take-out boxes and start cooking for yourself tonight!
Is your favorite dinner recipe off the list? How's it going with your culinary adventure? Tell me everything in the comment section right down here!
Nutrition Facts
6 servings per container
---
Amount Per ServingCalories406
% Daily Value *
Total Fat 22g

34

%
Cholesterol 132mg

44

%
Sodium 196mg

9

%
Potassium 353mg

11

%
Total Carbohydrate 21g

8

%

Dietary Fiber 2g

8

%
Sugars 4g

Protein 33.7g

66

%
---
Calcium

108

%
Iron

3

%
Vitamin D

6

%
* The % Daily Value tells you how much a nutrient in a serving of food contributes to a daily diet. 2,000 calories a day is used for general nutrition advice.