Dominican drinks are a fabulous addition that brings so much zest and pleasure to our holidays in the hot summer. Have you ever taken a vacation to the Dominican Republic and tried out its well-loved beverages?
If the answer is yes, I'm sure their delicious flavors from diversified ingredients combined with the stunning looks still linger in your mind. Don't skip this post if you miss these fabulous beverages and want to make their homemade versions.
I will introduce you to the best Dominican drink recipes to fill your day with the tropical atmosphere and freshness. If you have had enough of boredom and the hot weather on the summer days, don't hesitate to give them a try.
Alcohol-free Dominican Drinks For All Ages And Tastes
Besides various delicious Dominican recipes, this small island is famous for its zesty and filling beverages. However, many drinks in this country contain alcohol, which may not suit those with alcohol allergies.
Although the recipes don't involve alcohol, they still deliver unique and unforgettable flavors that make you addicted. If you just want something chilling and delicious to drink on a hot summer morning, these non-alcoholic Dominican beverages are the perfect options.
Non-alcoholic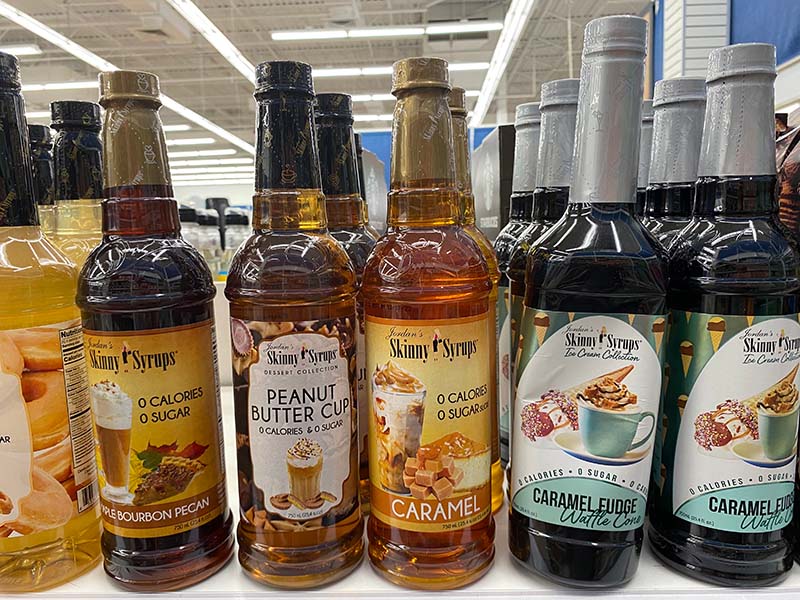 The name Mauby or Mabi is inspired by a Taino word which means medical plane. You can easily find this delicious beverage in the grocery stores when visiting the countries near the Dominican Republic.
It is a fermented and sweet brew that consists of greenheart tree bark, soldierwood, and spices. These ingredients are a rich source of antioxidants that have a healing effect and can slow down the oxidation process in our bodies.
If you have ever tasted apple cider or sweetened chai before, then the taste of Mauby is somewhat familiar. However, it delivers a more nuanced and complex taste from the ferment, sweeteners like sugar or maple syrup, and nutritious spices.
Where to buy: You can purchase Mauby online from e-commerce companies, the groceries stores in the Dominican, or make a homemade version.
Learning to make Mauby is so easy with this video!
Non-alcoholic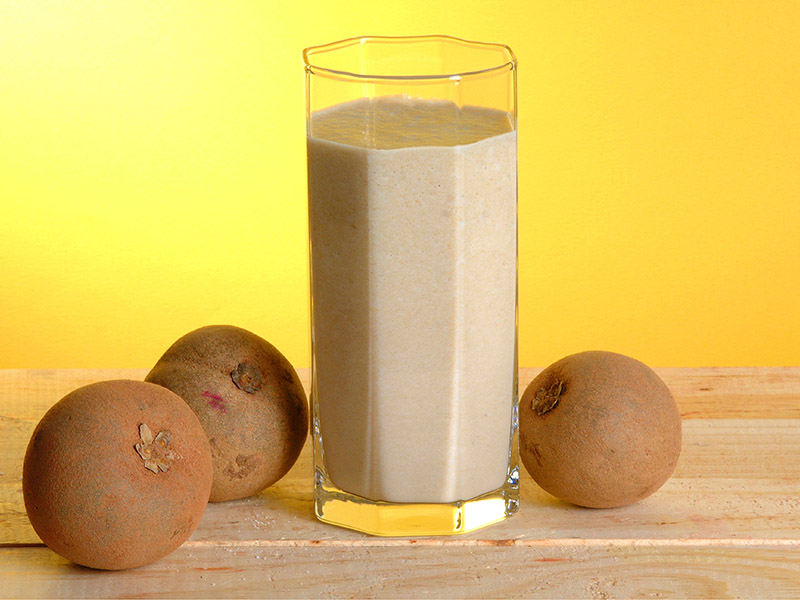 Batida de Zapote or Zapote milkshake is one of the most refreshing and delicious beverages to cool down your body on a hot day. Its main ingredient is Mamey Sapote, a popular fruit that grows on the Caribbean islands.
Sapote delivers a very mild and sweet flavor that tastes quite similar to pumpkin. It has mild orange fresh, which can be eaten fresh or frozen. These fruits add more sweetness to the milkshakes and give them a tender texture.
Both frozen and fresh Sapote is usable for making the milkshake, which can be found in many US groceries stores. If you have never tried Mamey Sapote before, this milkshake gives an unforgettable experience at first taste.
Where to buy: You can find the Zapote milkshake drink in many frozen food and beverage stores or make it at home.
Non-alcoholic
Jugo De Avena is a simple Dominican drink with the classic oats and milk combination. It is so convenient to make and filled with nutrition, suitable for busy people. Jugo De Avena is the perfect substitute for a light breakfast if you are short on time in the morning.
There's no need to describe fresh milk's pleasant and sugary flavor. This drink gives a tasty and familiar flavor with a smooth texture from the rolled oats. You can add the ice cubes for more freshness and replace sugar with maple syrup for the sugar-free version.
Where to buy: In the beverage shops, street hawkers, or make your homemade Jugo De Avena.
Non-alcoholic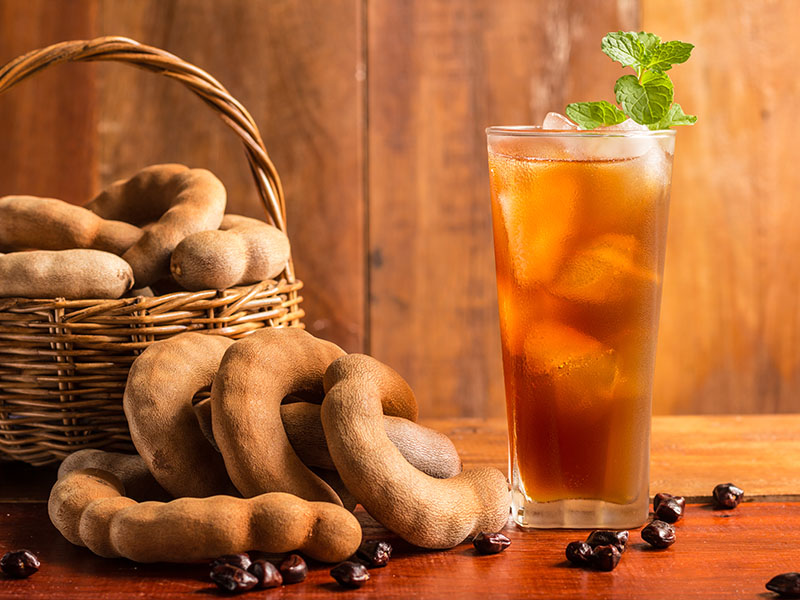 Another delicious Dominican alcoholic drink is Tamarind juice from the delicious tropical coconut nectar. If you don't know, tamarind is the long pot that grows on the large trees on the Dominican and tropical islands.
This tasty fruit gives the tamarind juice a sour and instinctive taste. To prepare, discard the stalk and soak the tamarind pulp with warm water for around 10 minutes. Then, use a mesh strainer to separate the soaked fruit.
To make the juice, blend soaked tamarind pulp with ginger and water until you get a dark and cloudy texture. Pour the mixture on the strainer or sieve to remove the seeds and pulp. If the drink tastes too sour, add extra water and sweetener to get a preferred flavor.
Coconut nectar is the best option, but you can replace it with regular granulated sugar. The drink is best served with a light meal or snack. Don't forget to add ice to get a more refreshing texture.
Where to buy: Grocery stores in Asian and Caribbean countries. Or you can make the Tamarind juice at home.
You will not regret making this Tamarind juice beverage due to its fabulous flavor!
Non-alcoholic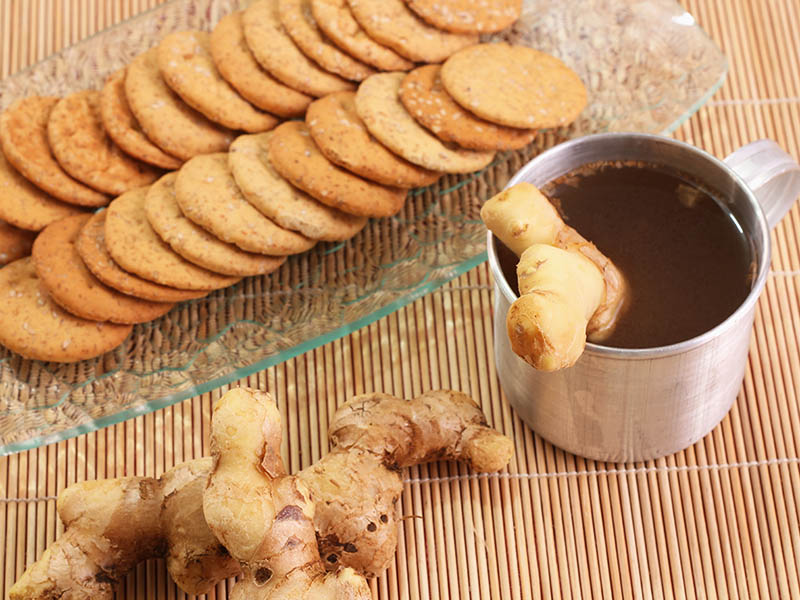 Té de Jengibre, or ginger tea, is a tasty hot beverage with a delicate and heart-warming ginger scent for the cold mornings. It has tremendous health benefits and healing effects, using pure and cleansing ingredients like ginger and cinnamon sticks.
If you are suffering from a cold, give this magical drink a try. It will instantly warm up your body. The cinnamon combines with ginger so well to create an aromatic scent. Combined with the mild sweetness of honey and sugar, the drink is simply irresistible.
Also, the drink is a traditional beverage to serve at Christmas in the Dominican Republic. If it is late December and the weather is freezing, you should try out this heart-warming ginger tea.
Where to buy: From beverage stores and coffee shops, or make it at home.
Non-alcoholic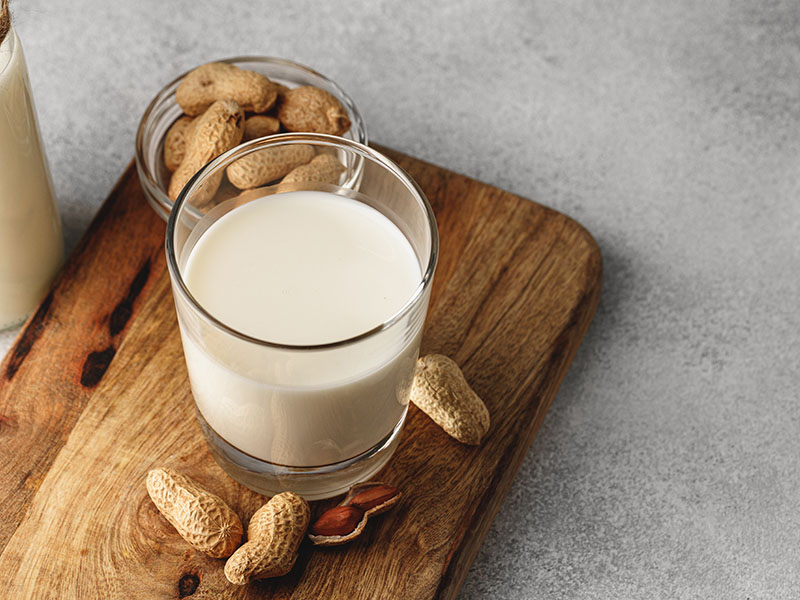 Although Chocolate de Maní doesn't comprise any chocolate, it is one of the tastiest Dominican milk you should try. The nutty flavors of roasted peanuts blended with fresh milk and spices filling taste is a true pleasure.
The drink originated in the Dominican Republic and became very popular on the Caribbean islands. People love Chocolate de Maní not only for its filling and tasty flavor but also for its smooth, hot brewed texture.
All the ingredients are simmered until fully blended with the fresh milk. Strain the mixture to make it more smooth, and sprinkle some grated nutmeg on top to serve. Use rice or almond milk if you are allergic to dairy.
Where to buy: Supermarkets, grocery stores, beverage shops, and restaurants.
Non-alcoholic
Feel free to immerse in the freshness and fruity taste of the Morir Soñando. Although its name may sound unfamiliar, this drink is just a mixture of orange juice and milk. Nevertheless, this Dominican drink's filling flavors and silky texture are out of this world.
There can't be a more suitable name to describe this heavenly juicing recipe than Morir Soñando, which means "to die dreaming". A serving of Morir Soñando after a full breakfast can immediately light up your mood. It gives you the stamina and spirit for a day of hard work.
Each sip of Morir Soñando reminds us of the beautiful past memories, filling our minds with peace and solace. Its flavor will deteriorate very quickly, so you should drink it right after preparing. Use milk and orange juice at room temperature to achieve the best taste.
Where to buy: From street vendors, beverage stores, and coffee stores, or you can make it at home.
Non-alcoholic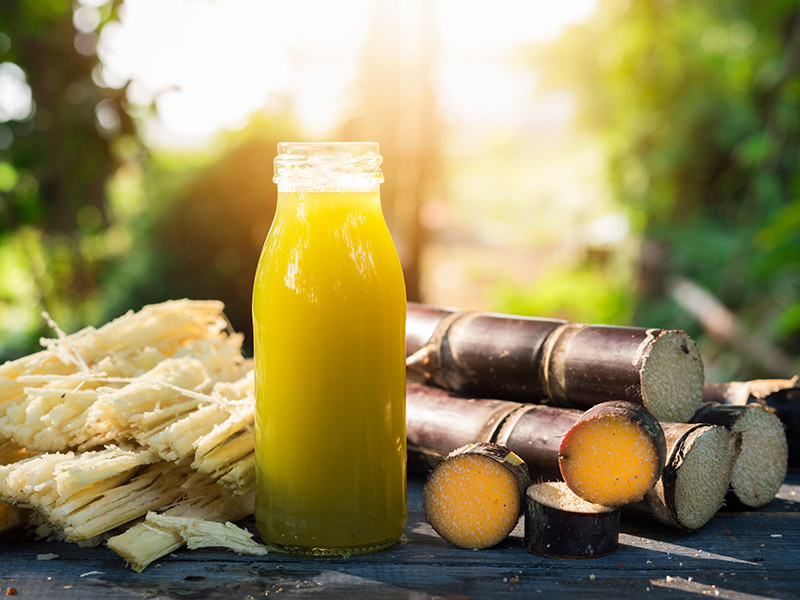 Guarapo De Caña, or sugarcane juice, is a popular street beverage in the Dominican Republic and many Asian countries. It is a refreshing and affordable drink with a pure sweet flavor from sugarcane.
Sugarcane is tropical grass, a popular ingredient for regular sugar production. Due to its mouth-watering and rich source of antioxidants, sugarcane juice has become everyone's favorite beverage, especially on the tropical islands where the grass is abundant.
Imagine walking on the street on a hot summer day and enjoying a fresh cup of sugarcane juice mixed with cold ice and lime. To get more satisfying flavors, you can combine sugarcane with various fruits, such as grape, orange, or even durians.
Where to buy: You can look for commercially-produced products from grocery stores or fresh sugarcane juice sold by street vendors.
If you are craving a fresh glass of Guarapo De Caña, don't skip this video!
Non-alcoholic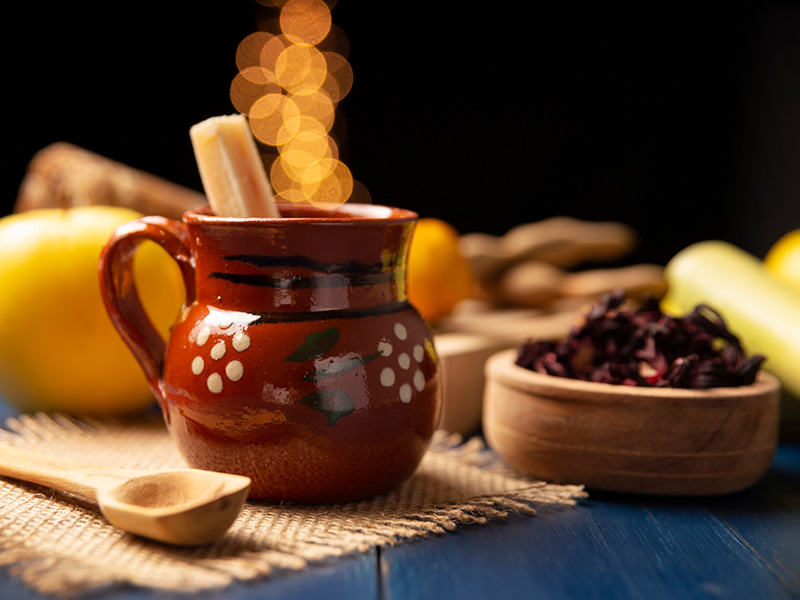 The Ponche de Frutas, commonly known as fruit punch, is often served at Christmas or on special occasions in the Dominican republic. It is also an ideal fruity and flavorful beverage to celebrate your kid's birthday.
The best thing about Ponche de Frutas is that you can combine different fruits and still get a great flavor. The fruits are already sweet and refreshing with unique flavors. Combined with the mild sweetness of sugar, it brings the uttermost satisfaction to your thirst.
It can't be simpler to prepare than this beverage. You just have to combine the ingredients like orange and lime juices, grapes, and pineapple and mix them with sugar. You can add tea and crushed ice to blend with the fruit punch and serve.
Where to buy: In beverage stores, fruit drink shops, or prepare it at home.
Non-alcoholic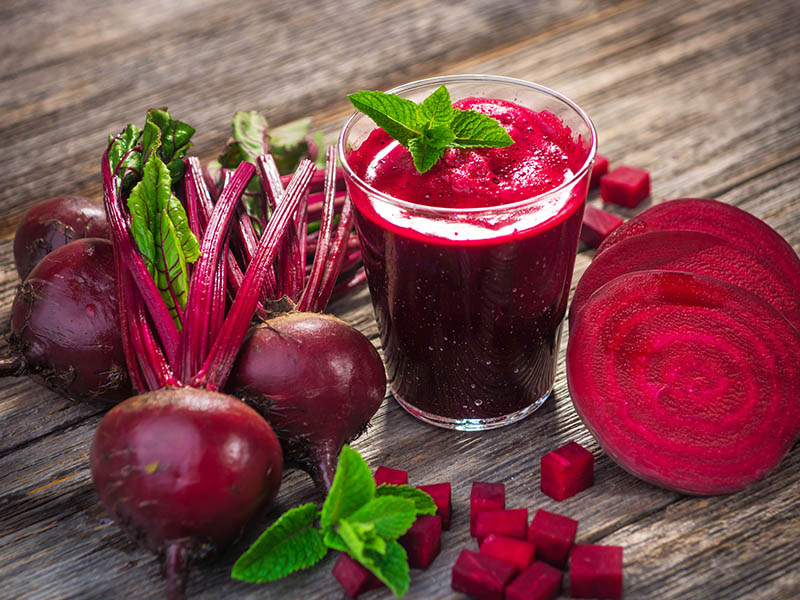 Have you ever heard of a drink that tastes like Earth? The iconic deep purple color of the Dominican Jugo de Remolacha y Naranja o Limon is unmistakable. Its main component is beetroot, a famous vegetable that originated in North America.
As this vegetable grows in the soil, beetroot gives an earthy and filling taste that can make everyone addicted. The beetroot juice is not only flavorful and healthy but also delivers an earthly scent that smells like drenched dirt in the rain.
In addition, the drink brings tremendous health benefits thanks to the super nutrition packed in beetroot. In the morning, a glass of Jugo de Remolacha y Naranja o Limón is a quick surge of energy to cope with a tiring day at work.
Where to buy: Easy to make at home or store-bought beetroot juice can be found in North American grocery stores or online retailers.
Iconic Dominican Drinks With Alcohol For The Parties
I have compiled some of the most delicious alcoholic drinks to enjoy with your friends and family members. After all, how can a party be exciting if you don't get a little bit drunk?
Although these drinks contain alcohol, consuming a moderate amount won't do any harm to your body. Trust me; the alcoholic components will bring their flavors to another level. Just give them a try, and you will have an unforgettable party.
Alcoholic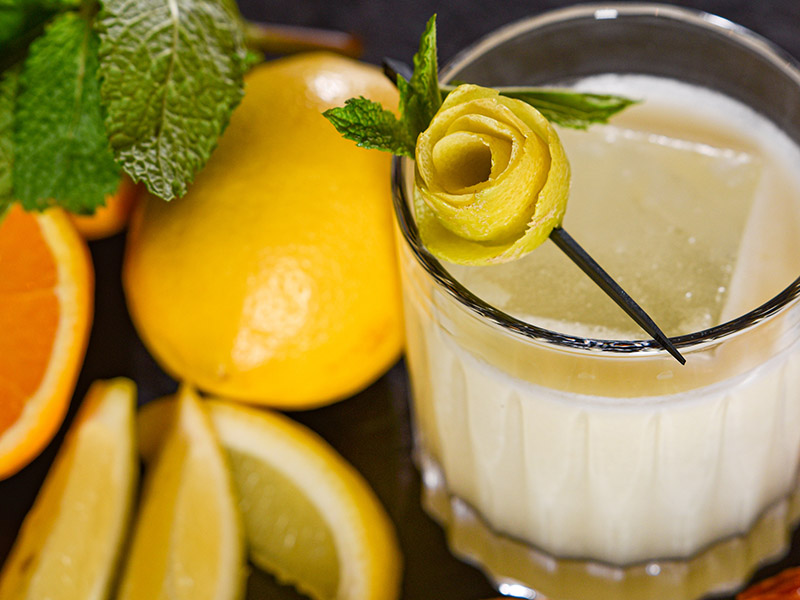 In the list of the most delicious Dominican fruits, coconut will surely appear on top. Therefore it's not strange that the Coco Loco, or coconut cocktail, is one of the most popular alcoholic drinks on this Island and in many tropical countries.
Coconut is a cheap and easy-to-find ingredient, but its juice delivers a refreshing and heavenly taste. However, this beverage uses cream and mixes it with white rum, pineapple juice, milk, etc., to enhance the overall flavor with consistent thickness.
As a result, you get a smooth and delicious cocktail with a mild sweetness. Coco Loco is a true paradise for the people who have never tried it. Take a sip of this drink when visiting the bars; it will make your holiday more memorable.
Where to buy: In beverage stores, bars, and street vendors, or you can gather the ingredients and make your homemade coconut cocktail.
Alcoholic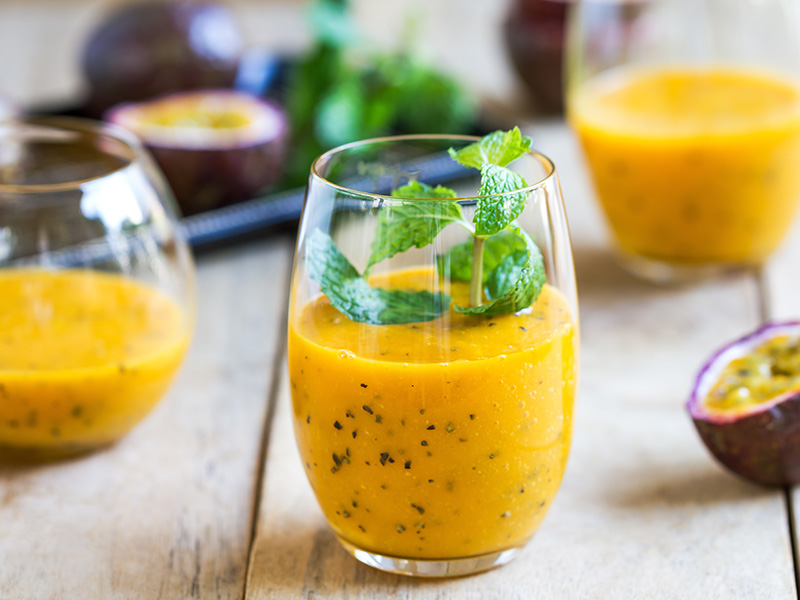 If you have had enough of the skin-burning heat of the summer, the Batida de Chinola y Mango can lighten your mood. It is a true paradise treat with mangoes, passion fruit juice, sugar, and honey.
No fans of fruit can resist the pleasant and sugary taste of the blended mango slices. This fruit also delivers an eye-catching yellow texture, which can cheer you up for the whole day. In addition, mixing the mango with other fruits makes it even more delicious and filling.
A refreshing and cold cup of Batida de Chinola y Mango is a great addition to your breakfast. However, please note that the Dominican version of this drink does contain alcohol, so it is not suitable for your kids.
Where to buy: In beverage shops, bars, and pubs, or you can prepare it at home.
This video will show you how to create the most delicious Batida de Chinola y Mango!
13. Presidente Beer
Alcoholic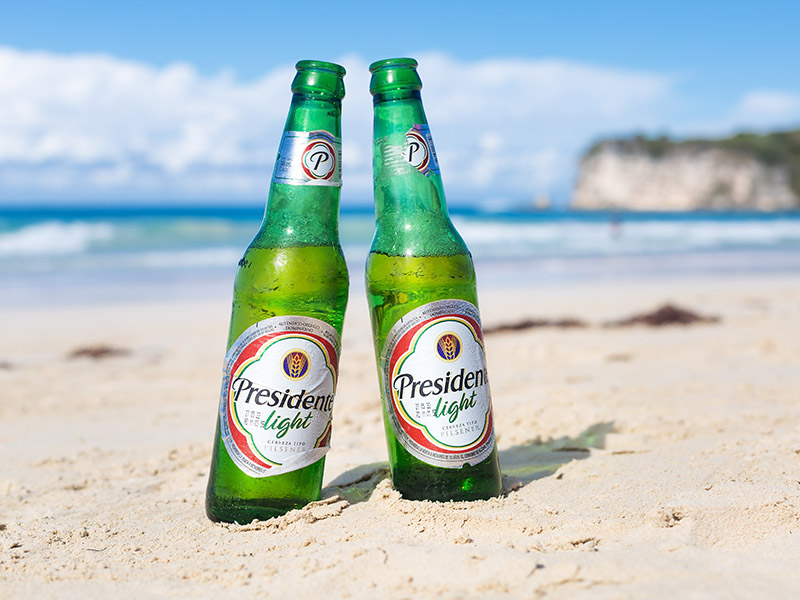 Presidente beer is an iconic beverage produced in the various breweries of the Dominican Republic. The manufacturers brew this delicious drink under the highest standards using the finest ingredients like malted barley.
People put Presidente beer into manufacture nearly one century ago. Also known as the Dominican beer, this drink is exported to distant regions worldwide due to its unique and satisfying flavor.
A sip of the Presidente beer gives you a chilling and crisp taste. However, the drink is very bitter and unsuitable for those with weak alcohol tolerance. If you love drinking common beer products like Corona, you will surely love its flavor.
Where to buy: In any beverage shops and grocery stores in the Dominican Republic, or you can purchase it online.
Alcoholic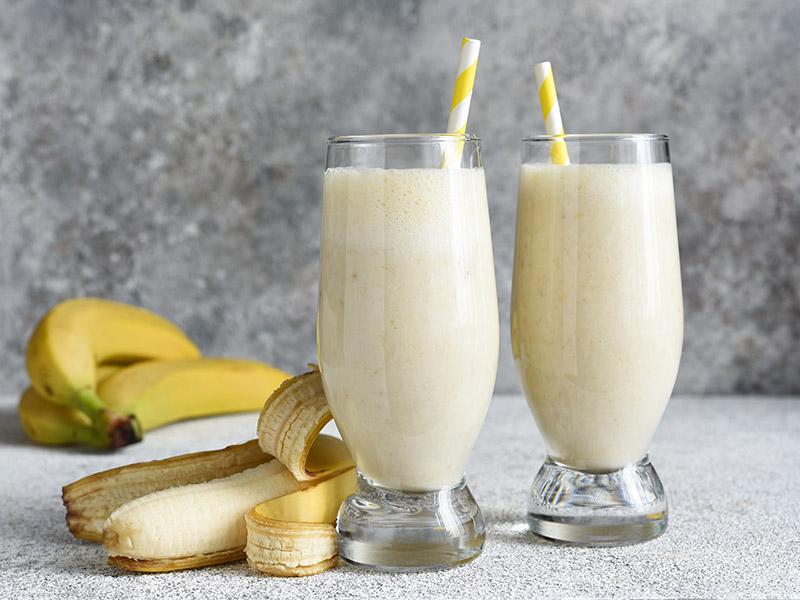 Like the Agua de Coco, the Banana Mama is another popular cocktail in the Dominican Republic. It is also known as the banana liqueur or banana cocktail. There are various variations of Banana Mama, but they always involve two ingredients: banana and rum.
As its name suggests, the Banana Mama features a classic sugary and fibrous taste of banana and a sand-like pale cream texture. Combined with the sweet and spicy notes of rum flavor, the beverage tastes better than any cocktail you have ever tried.
Where to buy: In bars, pubs, beverage stores, and street vendors. You can also make homemade Banana Mama.
Alcoholic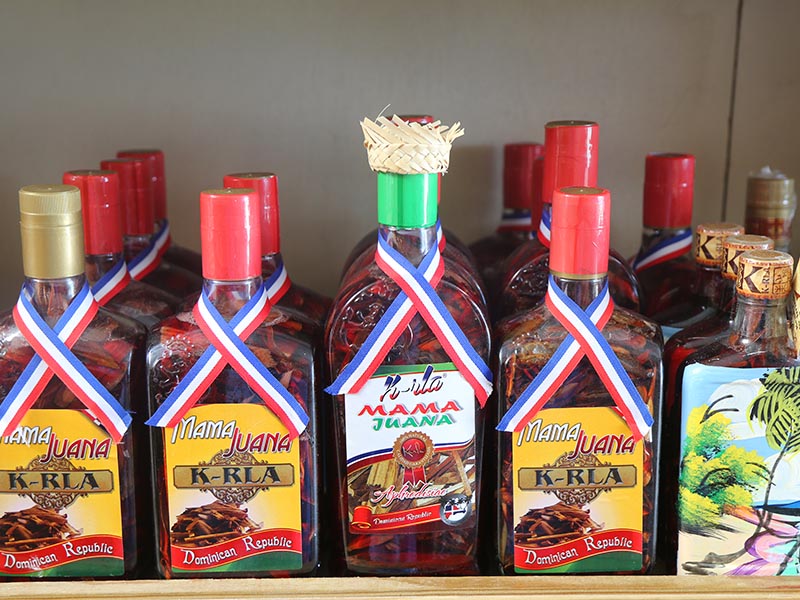 If you are searching for spicy and healthy liquor, look no further than the delicious Dominican Mamajuana. Mixed with spices, medicinal leaves, herbs, and cinnamon, the sweet and fiery flavor of Mamajuana is simply out of this world.
The most distinct thing about Mamajuana is that it is made in a giant gallon bottle. With the combination of rum and herbs like hibiscus petals and basil leaves, Mamajuana is more than a drink. It is a remedy.
Indeed, besides the good flavor, it brings significant benefits to our health and curing effects. However, these ingredients are very hard to find outside the Dominican Republic. Overall, you can consume it like the other regular liquors by drinking it in small shot glasses.
Where to buy: From online vendors, or you can find the ingredients and make your homemade Mamajuana.
How about making the exotic Mamajuana to impress your friends and acquaintances?
Alcoholic
The quick and easy Dominican Ponche de Auyama, or pumpkin eggnog, is one of the most delicious beverages for vegans. This drink brings a perfect sweetness with a creamy and silky eggnog texture.
You can consider removing spiced rum from the recipe for the non-alcoholic Ponche de Auyama version. However, the spiced rum combines so well with cashews and pumpkin puree to create the perfect taste of this drink.
Where to buy: You can find the ingredients and make this drink at home.
Alcoholic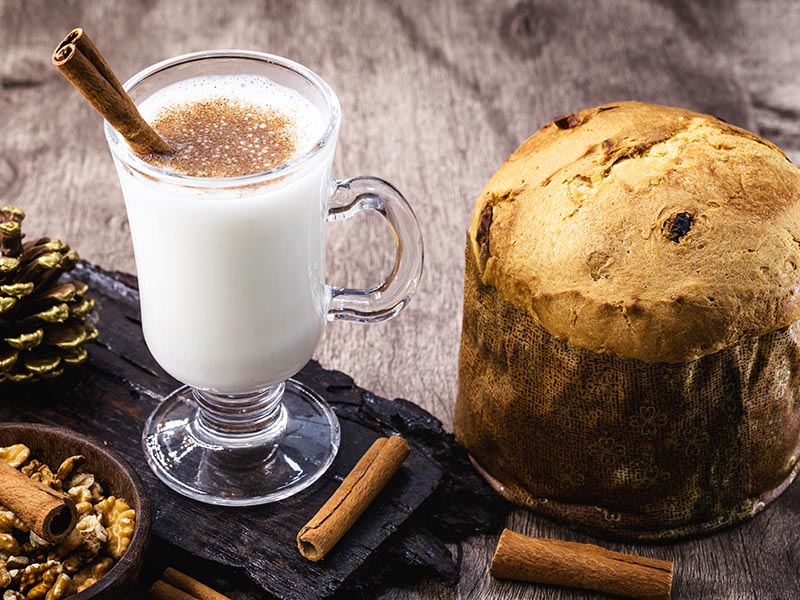 Coquito, or Coconut Eggnog, is a classic Dominican alcoholic drink to celebrate the holidays. It features a rich and filling flavor of the coconut and rum duo with a mild and pleasant sweetness. Its milky and runny texture also brings a classy appearance.
Please note that this recipe involves egg yolk, so it is not suitable for people with egg allergies. In addition, the egg yolk will make Coquito spoil faster, so you should store the drink for too long in the fridge.
Start with boiling the mixture of clean water, cinnamon stick, cloves, and pumpkin spice. Turn off the heat when the texture gets thoroughly combined and turns brown. Then, add the coconut cream, egg yolks, and milk to the mixture and keep blending.
You can add more or less rum to suit your preference. You should chill the Coquito in the fridge for around 3-5 hours before serving. Don't forget to garnish it with the extra cinnamon stick and pumpkin spice.
Where to buy: In bars, pubs, or beverage stores. If desired, you can also make it yourself.
Which Dominican Drink Have You Tried Out In This list?
All the Dominican drinks on this list are simultaneously yummy and beneficial to our health. Unfortunately, many ingredients used in some recipes may be hard to find, as they only grow in the Dominican Republic and tropical areas.
Don't worry if you don't have the available ingredients. Most of the classic Dominican beverages, such as Mauby or Presidente beer, are manufactured and exported worldwide.
In addition, these drinks still taste amazing even without alcohol, so you can consider removing rum and alcoholic components from the recipes. I recommend trying out all the recipes due to their exotic flavors.
For those who have spare time to visit the beautiful Dominican island, let's purchase the classic beverages in this place as a gift for your friends and family members. If you find the provided information helpful, don't hesitate to share this post.
Thank you for reading!
Linda Dean is a talented food blogger and cookbook author with a passion for creating simple and delicious recipes. With a focus on using wholesome ingredients and showcasing their flavors with minimal fuss, Linda's recipes have become a favorite among busy home cooks looking for quick and nutritious meals.
With years of experience in the kitchen and a love for experimenting with new ingredients and flavor combinations, Linda has honed her culinary skills and developed a signature style that is both approachable and sophisticated. Whether she's sharing a classic recipe with a twist or showcasing the latest food trends, Linda's work is always fresh, innovative, and inspiring.