Not every title is full of easy Daniel Fast recipes since most articles talk about only smoothies and oatmeals – well-known dishes of any time, hence repetitious knowledge.
However, there are many choices to pick from when you come to my post: rice, soup, burger, or Mexican food recipes. Therefore, you can find various ideas for any meal during the day. Most importantly, they are promisingly divine to crave.
So you should not waste even a second of thinking. Just scroll down and learn more!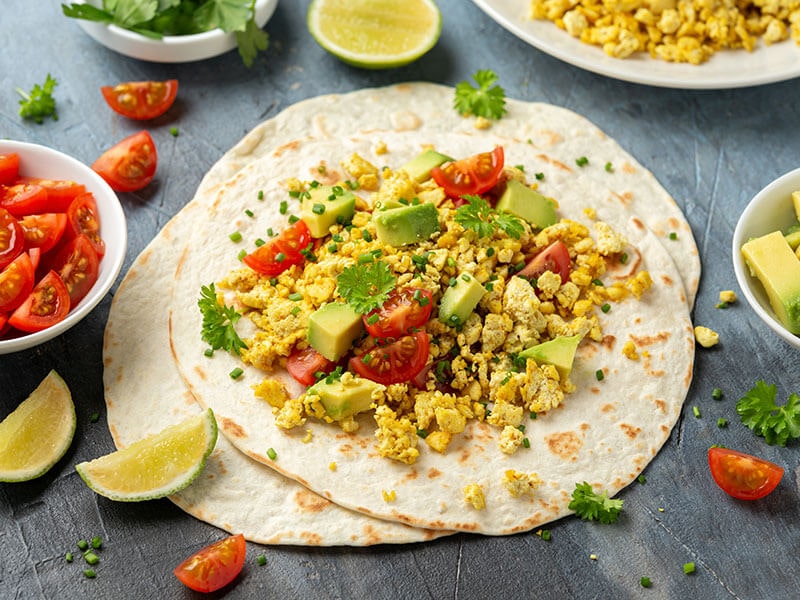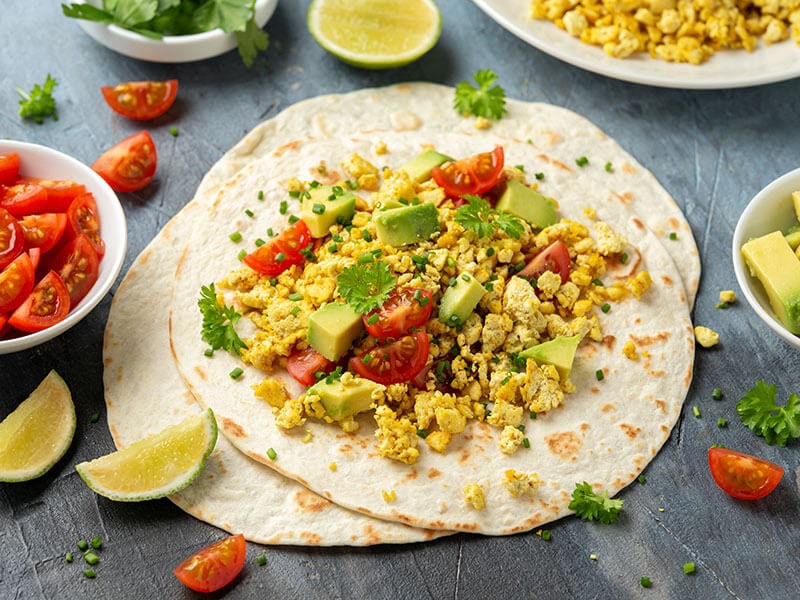 Top 35 Most Effortless Dishes To Start The Daniel Fast
At first, you may find it hard to change your daily diet since there are no sweeteners or animal ingredients in the Daniel Fast diet. But you don't have to suffer anymore because my post has listed recipes and tips to twist up the bland ones. Let's get into it right now!
Total Time: 30 minutes
The list opens with an easy yet preferable snack of all time – Granola bar. This sweet contains only four ingredients: banana, chopped walnuts, quick oats, and raisins.
The oats accompany bananas to lend a firm yet somewhat sticky base. They also offer natural sweetness followed by a slight earthiness. On the other hand, chopped walnuts and raisins add some textures as well as tangy notes.
Under the heat, everything sticks together for delectable bars. Store them in an airtight container for a quick snack or breakfast.
Let's grab three handy ingredients and make this easy banana bar for a quick Daniel Fast breakfast!
Total Time: 1 hour 25 minutes (including 30 minutes of refrigerating time)
If you miss your burger while on a Daniel Fast diet, you should try making this black bean one. This delicacy requires various ingredients, but most of them are in your pantry. So no stress on this recipe.
Beans and oats give the patties their consistent texture. Meanwhile, tomato paste, mustard, and spices add different layers of taste. Before you refrigerate the mixture, the rest ingredients join to provide extra fruitiness and spiciness.
Place these patties into the pan of boiled oil. The result will be a golden brown crunch. Add guacamole or salsa on top for the additional brightness and make the dish more delicious.
Total Time: 15 minutes
Are you not looking for a great-tasting recipe using applesauce? I bet you'll love these peanut butter cookies. They are crunchy, buttery, and flavorful at once.
Though this delicacy is slightly sweet, you can feel comfortable eating it during Daniel Fast since most of the sweetness comes from a ripe banana. The raisins and unsweetened applesauce present hints of tartness for a balanced flavor.
How can a cookie miss out on cinnamon? That ingredient lends woody, spicy notes in addition to the available heat of ginger. That's why every bite is truly a kick of spices.
If you love a softer version of this delight, feel free to add more ripe bananas. Their moisture will soften the batter.
Total Time: 10 minutes (including 3 minutes of sitting time)
When talking about summer, it is impossible to ignore this energizing fruit smoothie bowl. The delicacy gives out the natural sweetness of dates.
Aside from that, this smoothie also contains mango, pineapple, papaya, and dragon fruit. These ingredients offer a balance of tartness and sweetness, hence a burst of tropical flavors.
The toppings are a lovely part of this decadent. Pineapple cubes, coconut flakes, chia seeds, and chopped almonds are what you sprinkle onto a bowl to complete.
Total Time: 4 minutes (including 1 minute of sitting time)
I know it is hard to omit sugar from your daily meals during Daniel Fast. The bland taste keeps making your family lose appetite. Fortunately, this date paste is your savior, so there is no more boring lunch or dinner.
Many love this delicacy because of its ease. You only need to soak dates in hot water and process everything in the blender until they become an iridescent brown thick liquid.
The dates provide sweetness, followed by subtle hints of caramel and fruitiness. Store your paste in the container in the fridge. Date paste is best for baking but also works beautifully with other dishes.
Let's join in the talk and see how a housewife does a date paste!
Total Time: 5 minutes
If the above smoothie is too complicated, you can try this green apple one for breakfast. With only six handy ingredients (including water and ice), this recipe is super easy yet toothsome.
The green apples are naturally sour, so you need some pitted Medjool dates to balance the taste. Add spinach to prevent the risks of high blood pressure and cancer.
Blend all ingredients well into smooth before squeezing lemon juice, then blend again. Zesty lemon provides a bright note for a more refreshing flavor.
Though you can make it ahead, you should not do so since the food smell in a refrigerator may permeate your drink, leaving an unpleasant experience. So, enjoy this smoothie as soon as it comes out.
Total Time: 20 minutes
Your kids will love these Southwestern tacos during Daniel Fast days. Not only do they bring a Mexican elegance to your meal, but the results are also as delicious as a restaurant dish.
Black beans, bell peppers, avocado, and lightly toasted corn are coated in a lime dressing. Voila! The olive oil and lime juice provide a fruity and tangy note to every mouthful.
Once you toast grain tortillas, scoop black bean mixture over them so you can enjoy Mexican cuisine right away. Believe me! It will taste delicious till the end.
Total Time: 5 hours 20 minutes
Do not let the total time scare you! This scrumptious crockpot soup is a piece of cake. You only need to toss the ingredients into the crockpot in three batches as directed. Once vegetables are cooked, stir the mixture once again before dividing the warm soup for your family.
The cooked butternut squash and sweet potatoes lend a tender texture plus nutty sweetness, whereas carrots and bell peppers turn your pale brown soup into a colorful one. The prominent flavor comes from many spices: earthy oregano, minty thyme, and evergreen notes of rosemary.
Together, they bring out a hearty meal on any cold day. Best of all, every veggie in soup is rich in protein and fibers, hence a super nutritious bowl.
However, you should be careful picking vegetable broth since Daniel Fast avoids sweeteners and chemicals. For safety, make broth at home if you have free time. It will only take about an hour to finish the broth.
Let's add a dollop of tangy coconut yogurt to lentil detox soup for an extra flavor!
Total Time: 8 minutes
Instead of heavy cream, frozen banana slices and pineapple make this ice cream suitable for any hot day. Blend them in the blender at high speed until they reach your desired creaminess.
Aside from the texture, these two ingredients are also responsible for the overall flavors of this irresistible pineapple sweet treat. While bananas play a sweet part in taste, pineapple provides a sour undertone.
For presentation, you can serve toasted coconut over your ice cream glasses or your favorite toppings. These additions lend extra tastes and textures to every spoonful.
Total Time: 25 minutes
Now, let's welcome a refreshing bowl of raw apple crumble. As its name says, this sweet treat includes chopped apples and crumble topping.
While apple filling and applesauce present balanced sweet-tart flavors, the crumble topping is truly a spotlight. Walnuts and sweet pitted dates create an out-of-this-world crisp in every mouthful.
Swap apples for some other fruits if you want. My recommendations are peaches, mangoes, and bananas. These combinations are no less mouthwatering than the apple version.
Total Time: 55 minutes
How can I forget the French fries for Daniel Fast meals? This time I will give them a tiny twist with garlic and parsley. These two elements create a buttery and peppery fragrance, making your fries more appealing at the dining table.
For crispy fries, a trick is double baking them in the oven. The first round of baking will cook your fries, whereas the second will make the outside crispy. Remember to set a shorter time for the second time, or you could get burnt fries.
Total Time: 45 minutes
Instead of overwhelming richness, this vegan chickpea curry is delicate, owing to vegetable broth. Cook your garbanzo beans (chickpeas) until tender to create a creamy texture.
On the other hand, coriander, turmeric, and ginger lend the soup authentic Indian flavors: aromatic and spicy. Plus tomatoes, your curry is nothing short of inviting.
The notable thing about this food is that it tastes better the next day, so feel free to make it a day ahead. The flavors will have time to improve overnight. You can also store your curry in the fridge for up to 4 days.
Check out this vegan chickpea curry full of authentic tasting!
Total Time: 5 minutes
There is no ice needed in this recipe. Instead, frozen bananas and mangoes are in charge. The orange juice softens them a little bit for easy blending. At the same time, it also lends a pleasant sourness to balance the sweetness.
The highlight of this delicacy belongs to pumpkin puree. It enhances the creaminess while offering a nuttiness to the whole flavor, hence the unique drink.
Pour this nutritious liquid into a bottle for an on-the-go breakfast. In case of a party, make a huge batch and serve it in a large bowl with a big spoon. Party goers will treat themselves as much as they want. Believe it or not, a round of applause is waiting for you.
Total Time: 15 minutes
Not a carb wrap, this hummus collard one is an extra fiber dish on Daniel Fast days. All the fillings are 100% vegetables: grassy asparagus, sweet cabbage, carrots, and earthy zucchini. In fact, you can choose any of your favorite greens to fill your wrap.
The star of this zucchini-based starter dish is bright herby hummus. For a 100% Daniel Fast-friendly dish, spend time making your condiments at home. Chickpeas, tahini, basil, and many other pantry ingredients are all it requires.
For the best hummus wrap, the tip is to roast at least one veggie. Roasting lends your filling a caramel yet smoky flavor, hence extra deliciousness.
Total Time: 20 minutes
After a long work day, you want a quick and yummy leftover rice dish that is hearty enough for your hunger satisfaction. This Daniel Fast fried rice is all you need. Omit the eggs in the recipe, and your meal may even come in faster.
Stir in asparagus and bell peppers for some fibers. Scallions, ginger, and garlic give out the aromatics, whereas liquid aminos and vinegar bring the tanginess.
Once your rice absorbs all flavors, toss in sesame oil and hot sauce to enhance the taste. Make sure the sauce product is free of any extra sugars or chemicals, or it may cause your diet days to be a waste.
Total Time: 30 minutes
These jackfruit carnitas tacos will be everyone's favorite. Though they are 100% vegan, your meaty friends may not even recognize them. The unripened jackfruit has the same firm texture as meat.
Best of all, its bland taste can absorb any flavor. Thus, tomato paste and spices are the keys. While the former lends a delightful savoriness, cumin and paprika intensify earthy smokiness.
Add vegetable broth to bring all ingredients together. Once the filling is ready, serve it over a cooked corn tortilla. However, you should check the elements of the corn tortilla. Make sure there are no disallowable substances according to the Daniel Fast diet.
Spice up your vegan jackfruit carnitas tacos even more with homemade green salsa!
Total Time: 4 hours 5 minutes
The time may not indicate this is an easy dish, but its ingredients will. Making this simple Cuban dish only requires five elements: black beans, garlic, onion, bay leaves, and jalapeno.
All you have to do is transfer all ingredients into the slow cooker and cook. The device provides constant heat, so all ingredients infuse well together.
Dried beans are the perfect option in this recipe. They ensure no additives or sweeteners like canned ones. Also, you may find them cheaper.
Store leftover cooked beans in the refrigerator for six days or in the freezer for two months. Reheat them whenever you need a swift protein addition for daily meals.
Total Time: 50 minutes
Easy as the previous dish, these vegan stuffed bell peppers are heartier to be your upcoming star for dinner.
Stir onions with mushrooms and veggies for more fragrance. Add cooked rice, parsley, and tomato puree, then mix everything. An extra pinch of chili will complete your rice's flavor.
Now, scoop the toothsome rice into a bell pepper "bowl" and bake it. The final dish will be aromatic roasted bell peppers with a yummy filling.
Total Time: 1 hour 5 minutes
Instead of rice like the previous, these stuffed sweet potatoes are full of beans and corn kernels. The onion offers them an aromatic flavor, and chili powder adds a touch of spiciness. Sprinkle some salt to perfect your filling.
Scrap the flesh of roasted sweet potatoes for easy eating. Then place some heaping scoops of filling over scraped potato meat. Some avocado cubes and chopped cilantro will end your delicacy in undeniable deliciousness.
Though these stuffed potatoes are good on their own, an extra salad bowl is ideal for reducing starchy mouthfeel, hence a pleasant eating experience.
Total Time: 45 minutes (including 20 minutes of resting time)
These Daniel Fast tortillas are 100% homemade and go well with any Mexican dish above. You only need whole wheat flour, extra virgin olive oil, salt, and water.
Mix the first three ingredients and slowly add warm water while stirring the mixture. Once the dough is ready, knead it to trap air inside. Then cook it at medium heat while pressing it to form a tortilla.
A great thing about this Daniel Fast tortilla is its customization. Aside from whole wheat tortilla, brown rice, sprouted grain, or corn variations are available, so feel comfortable trying one.
Let's figure out this two-ingredient whole wheat tortilla for Daniel Fast Mexican-styled meals!
Total Time: 30 minutes
Following the series of tofu dishes is this baked curried tofu. It is the most effortless snack or side dish you have ever made. Shake the tofu cubes to coat them evenly with spices before baking. Then your delicacy is ready in no time.
Aside from the nuttiness of tofu, the spices provide various flavor layers for your dish: Savory tamari, spicy curry powder, and pungent garlic powder. Serve these seasoned tofu cubes over bright salad for a snack between meals.
Moreover, you can always try other combinations of spices to your liking. Cayenne-garlic or cumin-turmeric should be an excellent choice.
Total Time: 10 minutes
Here comes another stuffed dish! This time, it has a salad filling instead of rice. Dice the avocado flesh into cubes before you toss them with other ingredients. The quinoa and beans will contribute to most of the protein in the filling.
Aside from that, corn kernels and red bell peppers add colors plus sweetness. Meanwhile, scallions, olive oil, and lime juice spice things up with fruity, zesty sensations. A finishing touch of salt rounds off the overall taste of the filling.
Scoop the salad back into halves of avocado, then serve it alongside lime wedges. Get one for each person in your family. The dish will vanish in just minutes!
Total Time: 50 minutes
Since Daniel Fast does not allow eggs, you may miss some scrambled egg dishes. Don't worry! This veggie tofu scramble will be your savior through the cravings.
While plenty of veggies and tofu lend delicate bites, tons of spices give out many flavors: sweet, minty, and overwhelmingly earthy. The tamari soy sauce also adds some savoriness.
You should use extra firm tofu for the best outcome. Removing extra moisture makes the cooking process easier and quicker.
Total Time: 40 minutes
Moroccan stew is a savory dish with numerous vegetables, spices, and herbs. Among those, onion, tomatoes, and garbanzo beans (chickpeas) are indispensable. Together, these ingredients create this high-fiber food.
This stew will surprise you with its sugar-free content. All the sweetness you feel comes from carrots and pitted dates, so you can make it for a complete Daniel Fast meal.
Serve it over your favorite grains and put a lemon wedge on the side. Everyone in the family will enjoy it until the end.
Thanks to this recipe, your vegan Moroccan chickpea stew will taste flavorful in 30 minutes!
Total Time: 20 minutes
The next dish is always my go-to snack every game day. You only need a few handy ingredients and minutes of tossing. Then, the oven will take care of the rest. So when your guests need some snacks, delectable chips are ready.
The smoked paprika, cumin, and garlic salt turn your plain sweet potato slices into flavorful crisps. Meanwhile, the additional chili powder brings a spicy hint.
Since every oven has its setting, you should pay attention to the baking time, or these chips can get burnt. Let them stay in the oven for a couple more minutes if you love some extra crispiness.
Total Time: 5 minutes
Daniel Fast allows vegetables on the menu, but eating them bland repeatedly is so boring. So here is my secret dressing (or dip) to fancy your salad bowl and veggie strips.
To recreate the condiment, process all ingredients in the blender until smooth. The cumin will lend warm earthiness, and cilantro will offer citrusy notes to the dressing. Once you season salt and pepper, your decadent is perfectly delicious.
Since the avocado may be too creamy for a salad dressing, you can add more water to liquefy it. You can store the leftover dip in the refrigerator for one week.
Total Time: 10 minutes
With this 5-minute breakfast quinoa recipe, your morning meal won't cause any trouble. First, cook quinoa in almond milk for a tender texture. Then, finish the meal with walnuts, banana, and almond butter as toppings.
To get more flavors, you can add cinnamon and any natural sweetener. Homemade date syrup, ripe mashed banana, or coconut sugar are all suitable for this delicacy.
You'll love how customizable the toppings of this recipe are. Top this delicacy with cashew cream or shredded coconut for extra richness. Additionally, you can make it a warmer bowl by adding dark chocolate or several nuts on hand.
Total Time: 1 hour
Split pea soup is one of the most comforting foods on any cold day. The sweetness of carrots and peas are many family's favorites. Besides, split peas also bring a creamy texture to every spoonful, hence the pleasing sensation.
Best of all, the most shocking ingredient is liquid smoke. It provides a vegetarian version of this split pea soup and a ham-like smoky flavor, completing your delicacy perfectly.
If there is no available liquid smoke in your pantry, chipotle powder or smoked paprika is a great substitution. These additions will add a subtle smokey hint to your soup instead of an overpowering taste.
You will see how easy split pea soup could be in this recipe!
Total Time: 10 minutes
Avocado salsa should be your next favorite food in Daniel's Fast diet. The chunky avocado produces a creamy mouthfeel, whereas diced tomatoes and jalapeno offer invitingly sweet-spicy flavors. Lime and some cilantro will complete your hearty meal.
For a fast serving, you can always prepare these veggies in advance and store them in the fridge. Mix all ingredients just before serving. That way, your salsa is fresh and cool at the same time.
Total Time: 5 minutes
Guava and pineapple are a perfect match for this smoothie. While guava is somewhat sweet, pineapple brings a pleasant sour note to the drink. On the other hand, coconut milk gives a floral, nutty flavor.
You can choose any guava to make this recipe: white or pink. The former is sweeter, yet the latter is juicier and has a more beautiful color. If no ripe guava is available, add an extra banana to bring the sweetness.
Total Time: 1 hour
This recipe is the heartiest soup for the fall serving. The coconut milk and vegetable broth make this rice soup extra creamy.
Carrots and mushrooms add some earthy sweetness. Meanwhile, garlic and Old Bay seasoning are responsible for the overall aromatic taste.
The making of the dish is simple. You only need to toss ingredients into the pot and cook. Instant pot, slow cooker, or stockpot is all fine. I prefer the first choice since it will help soften as well as harmonize things in minutes. The rest is just to scoop into a bowl for a hot serving.
Total Time: 8 minutes
These zucchini noodles are creamy and delicious, but surprisingly there is no cream in the recipe. Instead, the pureed avocado is the real key. While the avocado is buttery and creamy, the combination of garlic, basil, and pepper helps round off the flavor.
The zucchini noodles come with creamy avocado sauce for a filling dish. Serve it fresh, or store the final dish in the fridge for a more refreshing meal. You can also saute some summer vegetables and add them to the food for extra fibers.
Total Time: 1 hour 22 minutes (including 30 minutes of releasing time)
Refried beans are a Mexican-inspired delicacy during long winter vacation. The earthiness of Pinto beans accompanies sweet onion and warm spices to create spoonfuls of heaven.
These beans will melt in your mouth, giving a satisfying mouthfeel every time. If you need extra spiciness, jalapeno is a good idea. Its mild heat will complete Mexican cuisine.
Most importantly, this delight can last in the freezer. You can keep it up to four months. Whenever eating, thaw and reheat it in the microwave or skillet. The texture and taste will be almost the same.
Here is the best easy Mexican refried beans recipe!
Total Time: 25 minutes
To liven your familiar salad, toss in some crispy roasted chickpeas. The cooked chickpeas gain their crispness and flavor after roasting. The extra-virgin olive oil offers them a beautifully fruity taste in every bite.
Remember to pat dry these cooked garbanzo beans before roasting them, or their moisture can make this dish soggy.
For an extra flavor, add some freshly baked beans and a dash of curry, paprika, or chili. Then your snack is flavorful from top to bottom.
Total Time: 15 minutes
Acai bowls are a widespread superfood in the States since they are low in calories but extremely high in nutrients. These bowls can restore your energy in the summertime.
In addition to frozen acai pulp, you only need pineapple, mango, and banana to complement the sourness and sweetness of fresh acai berries. The squeeze of lime is also a great help in intensifying tanginess.
For every smoothie, a trick is to freeze your bowl in advance. By doing that, you can keep smoothies from melting quickly, which extends your serving time longer.
There Are Plenty Of Delicacies To Cook On Daniel Fast Meals
Now you know Daniel's Fast diet is no longer a suffering thing. Instead, it makes a notable milestone for the dishes' improvement in the family. The food in your kitchen will be fresher and healthier. Above all, your cooking skills will be recognized owing to this article.
So note down the ingredients, then quickly make a delicious dish for the family. Once you receive a round of applause, come back and leave comments. Your sharing is a motivation for others in the community.
In addition, you can give me a like and share to show your love. Any of your actions are all treasures to my article. Thank you, and see you on the next beautiful day!
Nutrition Facts
8 servings per container
---
Amount Per ServingCalories226
% Daily Value *
Total Fat 6g

10

%
Sodium 3mg

1

%
Potassium 381mg

11

%
Total Carbohydrate 39.3g

13

%

Dietary Fiber 5.3g

20

%
Sugars 11.3g

Protein 6.4g

12

%
---
* The % Daily Value tells you how much a nutrient in a serving of food contributes to a daily diet. 2,000 calories a day is used for general nutrition advice.