How to make the best condensed milk desserts properly? Are you concerned about this topic like others? Let's immediately expand your knowledge with the tutorials to create delectable and sweet desserts with condensed milk.
It's time to get into the paradise of fabulous desserts containing condensed milk. Are you ready to discover them? Warm your body and fasten your seat belt to join the marvelous journey.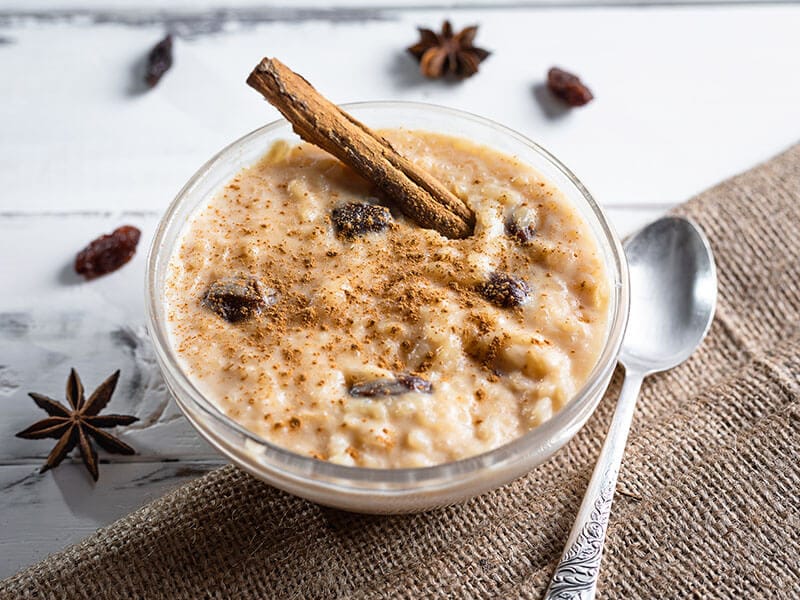 Satisfy Your Sweet Craving With The Condensed Milk Desserts
If you are a big lover of sweet treats, the delicious desserts made from condensed milk cannot disappoint you. Save the list and the ways to make them right now.
Total time: About 20 minutes
This straightforward recipe calls for condensed milk and other common ingredients like dry coconuts, cardamom, and raisins. The tender texture and enticing sweetness can make you love it in no time.
You should eat this treat within a day to fully enjoy its fantastic flavor as it will harden when you leave it for a long time. When the Rava Laddu mixture is dry, add some milk or water to make it easier to mix.
Total time: About 35 minutes
Let's end your party with sweet chocolate chips toffee bars. This gooey recipe is loaded with toffee bits and chocolate chips. The presence of condensed milk raises the sweetness of this incredible recipe.
In particular, this recipe has a typical caramel flavor of baked condensed milk. For storing, you can keep these bars in the pantry for about 2 to 3 days and in the refrigerator for about 4 to 5 days.
Total time: About 15 minutes
Suppose you are pretty busy, condensed milk frosting should be the name that appears in your cookbook because it only requires 2 main ingredients and 15 minutes to make. This recipe is also known by another name, "Russian buttercream".
The rich whipped cream taste is the highlight of this treat, and this alluring flavor comes from the condensed milk. Moreover, this frosting is a gluten-free dessert since it does not contain flour.
It is better to use room temperature butter for the best performance. You will make it more eye-catching by adding food coloring to the frosting. Before using, you should chill the frosting in the fridge for about 10 to 20 minutes.
Check the right way to make sweetened condensed milk frosting immediately.
Total time: About 6 hours 45 minutes (including 6 hours for chilling)
No-bake cheesecake is one of the yummy foods containing condensed milk. Preparing it is the perfect way to make your dessert menu more diverse. This dessert offers the sweet, creamy, and slightly tangy flavor of cream cheese, condensed milk, and cookie crust.
Since you do not bake it, you must cool the filling and crumb the crust in the fridge for a consistent texture. This way, the cheesecake's silky, creamy, buttery consistency can leave a profound impression on your mind.
You will usually come across this delicious cheesecake with fresh fruits and whipped cream. Before serving, you need to top it with blueberry sauce, ice cream, or cherry pie filling.
Total time: About 2 hours 20 minutes (including 2 hours for cooing)
This wonderful chocolate dessert recipe is an excellent gift for your loved ones on a special occasion. I usually make it with chocolate, butter, vanilla extract, and condensed milk. Add nuts to diversify the taste if you desire.
The prominent chocolate flavor will invade your mouth when you consume this excellent dessert. When you bite this delicious fudge, its tenderness and smoothness will make you want to bite again and again.
Total time: About 2 hours 10 minutes (including 2 hours for resting)
It is hard to resist the intense attraction of this beautiful and delicious pineapple dessert. The beautiful pale yellow color makes it look bright and charming. This recipe will bring a refreshing atmosphere to your dinner or tea table.
All ingredients make a remarkable combination for a tender and fluffy tart. The use of pineapple and lemon juice balances the sweetness of condensed milk. Not to mention, a bit of citrus hint can tickle your taste buds immediately.
Total time: About 4 hours 5 minutes (including 3 hours for chilling)
Not to mention key lime pie in this exciting list is a shortcoming. It can wake you up with the cool and citrus flavor. Not only that, it will be difficult for you to escape the attraction of the enchanting sweetness of condensed milk.
Of course, the silky consistency of this pie will captivate you instantly. The light crunch of the cracker crust will bring a new feeling to diners when enjoying this treat. Make it more appealing and fresher with whipped cream and a lime twist on top.
This tasty delicacy has existed since the late 1800s in Western Florida. Originally, canned milk was the widely used ingredient instead of fresh milk because there was no refrigerator.
Explore how to make a delicious key lime pie with condensed milk right now.
Total time: About 1 hour 45 minutes (including 30 minutes for cooling)
If you have a strong passion for cherries, mix them in this beautiful cherry cream pie. This yummy cherry sweet treat looks vibrant with the red cherries carefully arranged on the pie surface.
This treat is made with the combination of buttery scratch crust with sweetened cream cheese and cherry pie filling on top. The dish needs a slight tartness of lemon juice to balance the sweetness of the cherry pie filling.
What do you think about adding white chocolate chips to this recipe? Give it a try because the results will surprise you. You can add vanilla ice cream or whipped cream on top to adorn this treat. This dessert is suitable for Valentine's Day or Christmas parties.
Total time: About 3 hours 10 minutes (including 2 hours for chilling)
Perhaps, you are already familiar with the rich and creamy flan because it is a delicacy loved in many parts of the world. The secret of this beautiful dish lies in the caramel sauce, which can win your heart quickly.
I recommend mixing eggs, milk, and cream cheese with an electric mixer to blend them perfectly. When the custard appears with a lot of foam, you should wait a few minutes before putting it in the mold.
Total time: About 1 hour minutes
Let's come to a delicious dish and dessert of Thai cuisine. This iced tea panna cotta commonly appears on the dining table in Thailand. It not only refreshes your taste buds but also provides memorable experiences thanks to the creamy and sweet flavor.
One thing that makes me love this dessert intensely is its unique look. You will see the color of this treat fade from the bottom to the top of the glass. A layer of whipped cream on top makes it look more eye-catching.
Total time: About 3 hours 10 minutes (including 3 hours for freezing)
If you have the peaches on hand, you should turn them into this incredible and tasty peach dessert for summer. Aside from the natural sweetness, condensed milk will elevate the sweet taste of this treat to a higher level.
If you intend to use evaporated milk as a substitute for condensed milk, you should immediately forget this idea since this alternative is unsweetened. Furthermore, a tip to make this treat more delicious is to add coconut, caramel, nuts, or chocolate to the recipe.
Follow these steps to have a sweet peach ice cream for summer.
Total time: About 1 hour 25 minutes
No-bake peanut butter Nutella cheesecake is always my preferred choice for BBQ parties. I am addicted to the buttery flavor of this yummy treat. In addition, its deliciousness increases many times after you add cream cheese, condensed milk, and heavy cream.
Nutella is a quality and suitable addition to this recipe. It offers a gentle sweetness that blends perfectly with the taste of peanut butter and cream cheese. Adding cinnamon is a clever choice to impress your guests.
The chocolate and peanut butter chips look dominant on the top of the cheesecake. For serving, restaurants often slice it into small portions and place them on a dining table with a cup of milk.
Total time: About 4 hours 10 minutes (including 4 hours for chilling)
Pumpkin is a common ingredient in many recipes, and pumpkin mousse is one of them. This appealing pumpkin sweet treat has the pale yellow color of pumpkin and a white hue of whipped cream on top.
The pumpkin puree gives a smooth and creamy texture to this delicious treat. The dish's highlight comes from the earthy and warm flavor of cinnamon, nutmeg, and clove. Remember to sprinkle some ginger snaps on the surface of the dish.
Total time: About 2 hours
Do you have any terrific Thanksgiving desserts yet? If not, mini apple pies are an outstanding suggestion you should consider. This dessert's appearance is similar to dumplings with brown crust and filling inside.
The distinctive apple taste pairs well with the sweet touch of condensed milk. In addition, the woody hint of cinnamon will make you remember this delicacy forever. To beautify these pies, I often sprinkle cinnamon sugar and ground cinnamon on top.
Total time: About 8 hours 20 minutes (including 8 hours for cooling)
The attractive fragrance and sweetness of bananas are suitable for pudding recipes. The creamy texture of this fruit also elevates the quality of the pudding. And this yummy dish cannot be complete without condensed milk.
Note that you should not use overripe bananas for this fantastic banana-based dessert recipe. If you dislike cutting the fruit into slices, try any way you want to achieve the most delectable treat. In fact, it doesn't matter to make this treat beforehand for crowded gatherings.
Total time: About 40 minutes
Nothing is better than eating these magic cookie bars and sipping a cup of tea or coffee after a tiring day. This sweet bar has a crunch of cracker crumbs and chopped nuts that can steal your heart in no time.
The combination of condensed milk and semi-sweet chocolate chips provides a charming sweetness and a hint of chocolate flavor. In addition, the alluring aroma and delicate taste of coconut flakes can make you love this dessert even more.
In addition to chocolate chips and nuts, dried cranberries, candy-coated pieces, raisins, or butterscotch chips are the ideal alternatives.
Total time: About 2 hours 45 minutes
Why don't you try making sweet and soft bread with condensed milk? You just need to prepare several essential ingredients and follow a few simple steps to have a great dessert or snack to enjoy with your family.
It is necessary to make this food in ample space to make the dough easier. Fresh yeast is the best choice for the quality of this yummy bread as it makes the dough rise better. In particular, you should use condensed milk, eggs, and butter at room temperature for the best result.
Total time: About 2 hours 10 minutes
Tres leches cake is also known as three milk cake. Its processing gives it this name. It includes a spongy cake and a blend of 3 kinds of milk. This mix consists of condensed milk, whole milk, and evaporated milk.
Also, I usually add a layer of whipped cream on top and chill the cake before serving. The flavor is better with the addition of raspberries on top.
When you consume it, you can indulge in the softness and sponginess of the spongy cake and the smoothness of the milk mixture. The fastest way to bring eggs to room temperature is to soak them in warm water for about 5 to 10 minutes.
Total time: About 32 minutes
The deliciousness and eye-catching golden-brown shade of these cookies will make you irresistible. The black chocolate chips look prominent on top of the delicious cookies.
This dessert is condensed milk-baked cookies with chocolate chips stuffed inside. Also, you cannot find eggs in this excellent sweet treat. I am sure you will love this classic cookie's sweetness and soft, chewy texture.
Important trick: If you want to increase the thickness of your cookies, I highly recommend placing the cookie dough in the freezer for about 10 to 20 minutes.
Total time: About 6 hours 20 minutes (including 6 hours for freezing)
I enjoy the sweet, cool, no-churn strawberry ice cream on hot summer days. It is also my best-loved choice on Valentine's Day to eat with my lover since its charming pink hue is suitable for this romantic day.
You'll have a fabulous dessert with condensed milk, heavy cream, fresh or frozen strawberries, and sugar. Be sure not to add water to the saucepan if you use frozen fruits for this recipe.
Let's try turning it into a vegan version by replacing whipped cream with coconut whipped cream and using coconut condensed milk. Keeping the ice cream in the freezer for a couple of weeks is possible.
You can make the no-churn strawberry ice cream simply with these directions.
Total time: About 10 minutes
Million dollar pie or millionaire pie is a no-bake pie that originated in the southern US. Its name comes from the rich flavor that diners can feel easily. Condensed milk and Cool Whip are the main contributors to this flavor.
This pie has a refreshing flavor with red maraschino cherries on top. Plus, it tastes better with a few chopped nuts. The distinctive touch of lemon juice can stimulate your taste buds immediately.
Total time: About 1 hour 20 minutes (including 1 hour for chilling)
You will have memorable holidays with delicious rum balls. These great balls will captivate you thanks to their sweet and lightly savory taste and softness. In terms of appearance, they look adorable when coated with colorful sprinkles.
In case you love a mysterious black color for Halloween, you can use dark chocolate sprinkles for this excellent recipe. Before serving the dish, you should chill it in the fridge to create a stable consistency.
Total time: About 9 minutes
It's fantastic to enjoy sweet, rich, and creamy no-bake chocolate truffles after parties. These lovely homemade candies are an excellent suggestion for busy people since you only need to spend about 9 minutes to have a sweet dessert.
These truffles usually comprise condensed milk, cocoa powder, and chocolate chips. Based on your liking, you coat the treat with chopped walnuts or almonds. In addition, adding shredded coconut, digestive biscuits, and other components is the best way to diversify the taste.
This famous dessert is widely available at Christmas, Valentine's Day, and other holiday parties. Also, you can use truffles as meaningful gifts. Serving it with wine, coffee, or tea is a good option.
Total time: About 6 minutes
Iced coffee has become a daily indispensable dessert and drink of Vietnamese people. They can start their new day with a cup of coffee or enjoy it after lunch or dinner to refresh their taste buds.
You will brew medium-ground dark roast coffee with a coffee filter. The coffee without milk is known as dark coffee (cà phê đen), and it is called milk coffee (cà phê sữa) after you add condensed milk.
You can enjoy the hot version on winter days with cookies or cake. Meanwhile, adding some ice will help you effectively forget summer's heat.
Total time: About 18 minutes
Have you ever made a delicious coconut sweet delicacy with only 3 ingredients? If not, you should try making these coconut macaroons. For an excellent dessert, you just need to combine sweetened condensed milk, flaked sweetened coconut, and vanilla extract.
Besides the characteristic sweetness, you will be impressed with coconut flakes' enticing aroma and gentle taste. They cover the macaroons and create beautiful white balls.
You can use sugar and heavy cream to substitute for sweetened condensed milk if you do not find it in your kitchen. You should chill the uncooked dough for 20 minutes to avoid the macaroon from spreading.
Save the steps to make coconut macaroons properly.
Total time: About 20 minutes
Instead of enjoying each fruit separately after each meal, why not try mixing them with condensed milk and delectable dressing. You will have a high-quality dessert with an appealing sweet and creamy flavor.
The yummy dish brings a breath of fresh air and a tropical atmosphere to the party with popular fruits and berries like mango, kiwi, pineapple, and strawberries. You can use any favorite fruit for this treat except for bananas since this fruit makes your treat go mushy.
Make it more beautiful with a few decorations like fresh mint leaves or extra fruits. For variations, filling the salad bowl with roasted walnuts and pecans is acceptable, and use coconut condensed milk for vegan salad.
Total time: About 3 hours 10 minutes
This rich and smooth magic caramel pie will give you a pleasant mouthfeel after every heavy meal. The dark yellow color will catch your eyes as soon as you see this fantastic treat.
Condensed milk plays an essential role in this caramel pie. To make dense and sweet caramel, you can boil unopened condensed milk. Do not forget to top the pie with a mix of whipping cream and sugar for extra taste.
An instant pot or crockpot is suitable for making caramel. This food can finish in 35 minutes when cooking in an instant pot with high pressure. Meanwhile, cooking it on low in a crockpot will take about 8 hours.
Total time: About 1 hour
Pumpkin pie is a familiar treat with canned pumpkin at holiday parties like Thanksgiving or Christmas. It is a yummy pie with spiced pumpkin-based custard filling. The smooth and dense texture makes you think of delicious pudding.
The creamy and sweet pie will melt in your mouth as you consume it. To enhance the aesthetic of this yummy pie, I usually garnish it with whipped cream on top.
You should wait about 10 minutes before unrolling the pie crust when you use the refrigerated version. If you use a frozen one, do not defrost it until you use it.
Total time: About 1 hour 5 minutes
Let's diversify your condensed milk desserts menu with these rich and sweet condensed milk brownies. This ideal dessert also has a chocolate flavor and slight bitterness of cocoa powder and melted chocolate.
These ingredients give the fudge and moist brownies the mysterious dark brown color. Moreover, feel free to add extra components like chocolate chips, crushed nuts, shredded coconut, or dried fruits for various flavors.
There are many theories about the origin of the brownies. Many believe it was born once a chef accidentally mixed biscuit dough with melted chocolate. Meanwhile, another view is that forgetting to add flour to the batter created this treat.
You don't even need eggs to make these condensed milk brownies!
Total time: About 40 minutes
Arroz Con Leche, or rice pudding, is a well-known dessert in many regions worldwide. It is native to Spain, and Spanish colonists introduced it to the New World, Mexico, and many other areas worldwide.
This sweet and silky product is a combination of condensed milk and rice. Plus, you will find cinnamon and raisins' warm and fruity flavor while enjoying this mouthwatering dessert. It is good to serve both warm or cold according to your preference.
Total time: About 2 hours
Eggnog is a famous dessert and drink loved by many people worldwide. You will feel the intense coconut flavor when enjoying this recipe. If you love a slight warmth of liquor, the white rum on top will satisfy your wishes.
This yummy recipe has a charming sweetness of condensed milk. Puerto Rican people often enjoy this recipe on holidays or special occasions. Before serving, you should sprinkle a little ground cinnamon on top to give it a gorgeous appearance.
Total time: About 4 hours 40 minutes (including 4 hours for chilling)
I love making Kahlua fudge to give my loved ones as a meaningful gift. This recipe's sweet taste and soft texture will make you flutter from the first try. In addition, your mouth won't stop watering with the white color of this fudge.
Start melting condensed milk and granulated sugar in a large saucepan. Then, add chocolate chips, marshmallows, Kahlua, and vanilla extract and continue to melt them into a smooth mix. After putting the blend into the baking dish, you'll cool the fudge and refrigerate it.
Share Your Thoughts About These Condensed Milk Desserts
You will regret it if you do not try making these delicious condensed milk desserts to treat your family members. The post gives you various choices, so feel free to change your palate. Let's make them and show me your results.
Do you know how to tell me your results and problems while making these treats? I can understand your thoughts via your comments, so let's leave them in the below part. And it will be a massive mistake if you do not share this article with others. Thanks for sharing!
Nutrition Facts
12 servings per container
---
Amount Per ServingCalories441
% Daily Value *
Total Fat 22.7g

35

%
Cholesterol 51mg

17

%
Sodium 254mg

11

%
Potassium 148mg

5

%
Total Carbohydrate 55.5g

19

%

Dietary Fiber 0.2g

1

%
Sugars 48.3g

Protein 5.2g

11

%
---
Calcium

105

%
Iron

1

%
Vitamin D

7

%
* The % Daily Value tells you how much a nutrient in a serving of food contributes to a daily diet. 2,000 calories a day is used for general nutrition advice.
Linda Dean is a talented food blogger and cookbook author with a passion for creating simple and delicious recipes. With a focus on using wholesome ingredients and showcasing their flavors with minimal fuss, Linda's recipes have become a favorite among busy home cooks looking for quick and nutritious meals.
With years of experience in the kitchen and a love for experimenting with new ingredients and flavor combinations, Linda has honed her culinary skills and developed a signature style that is both approachable and sophisticated. Whether she's sharing a classic recipe with a twist or showcasing the latest food trends, Linda's work is always fresh, innovative, and inspiring.