26 Excellent Chinese Desserts For Your Party Ending 2023
There are many delicious and scrumptious Chinese desserts that you can make to serve in your meal. This will make your menu richer and not bored by the same desserts that are repeated every day.
The list of Chinese desserts that I am about to provide will satisfy you and your whole family. You will have the opportunity to show off your culinary talents to create delicious and novel dishes for family and friends.
Therefore, if you do not want to miss any amazing Chinese dessert recipes, you should put all your mind into reading this article. Now, it is time for you to relax and immerse yourself in the world of Chinese desserts.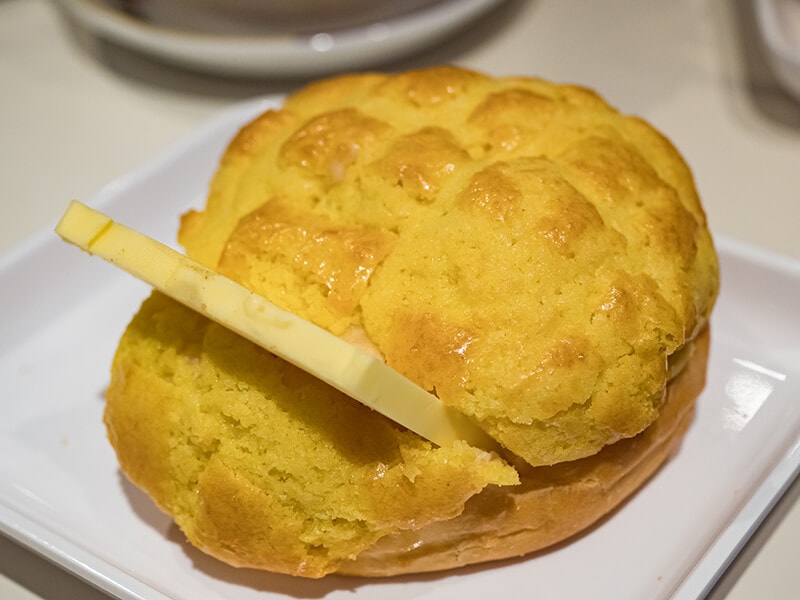 Blow Your Mind With The List Of 26 Fantastic Chinese Desserts
Chinese cuisine is a major culinary scene in the world. Chinese desserts are also extremely diverse and rich. In this article, I will provide you with a list of 26 Chinese desserts that will make you fall in love at the first experience.
Chinese Desserts With Pudding
Mango Pudding
Tau Foo Faa (Soybean Pudding)
Eight-treasure Rice Pudding
Chinese Steamed Egg Pudding
Chinese Desserts With Soups
Chinese Sweet Potato Ginger Dessert Soup
Red Bean Soup
Chinese Cakes
Red Bean Cake
Snowflake Cake
Mung Bean Cake
Chinese New Year Cake
Mooncake
Chinese Steamed Custard Buns (Nao Wong Bao)
Chinese Cookies
Almond Cookies
Chinese Sesame Cookies
Chinese Walnut Cookies
Fortune Cookies
Chinese Tarts
Egg Tarts
Pineapple Tarts
Fried Chinese Desserts
Fried Milk
Fried Bananas
Sachima
Sesame Seed Ball
Other Amazing Chinese Desserts
Bubble Tea
Glutinous Rice Balls (Tang Yuan)
Pineapple Buns
Fa Gao
Let's Discover Incredible Chinese Desserts To Boost Your Dessert Recipes
Chinese cuisine is a significant and long-standing cuisine globally, so Chinese desserts have never let me down in their deliciousness and taste. Let's explore the Chinese dessert paradise together!
Enjoying Yummy Chinese Desserts With Pudding
Pudding is a common dessert that can make you immerse in it. In this section, I will give you a list of Chinese desserts with pudding. Keep reading carefully to know more fantastic information!
Did you think that mango dishes were only available in tropical countries? Let's see what the vast repertoire of diverse Chinese fruits has to offer! This mango pudding packs a lot of flavors that will surely charm your taste buds. So what are you waiting for without enjoying this perfect dessert?
I was totally captivated by the gentle and natural sweetness of ripe mangoes. The dessert is a fantastic choice to refresh your taste buds after a main meal. In addition, the thickness and creaminess of this dessert will appeal to you from the first taste.
Tofu is an ingredient originating from China, so there are many desserts made from tofu. Soybean pudding is a dish you can often find on the dessert menu at Chinese restaurants or street food stalls.
The combination of soy milk and gelatin brings softness, creaminess, and fatty flavor to this wonderful dessert. Soybean pudding is often served with syrup and tau foo faa to sweeten the dish. You can enjoy soybean pudding cold or hot.
Eight-treasure rice pudding is a famous dessert made from China's sweet sticky rice, so this dish is pretty sweet and delicious. This sticky rice is similar to sticky mango rice. This dessert is pretty popular at parties, festivals, and worship.
Since the main ingredient of this mouthwatering dessert is sticky rice, the eight-treasure rice pudding has a supple and chewy texture. In addition, the dish is embellished with red bean paste, nuts, and fruits.
Steamed egg pudding is a dessert that you can easily see on the menus of Chinese restaurants. The ingredients to make a steamed egg pudding are also quite simple to find. The scent of egg pudding will make you hard to resist.
Traditionally steamed eggs will become soft and creamy. When enjoying steamed egg pudding, you will feel like the pudding is melting in your mouth. Steamed egg pudding is a perfect choice to refresh your taste buds.
Some Fantastic Soup Desserts In Chinese Style
Dessert with soup is a long-standing Chinese tradition. Soups made from many different ingredients will bring great feelings when enjoying them. Let's go to China together and taste the delicious soups here
What's better than enjoying Chinese potato ginger soup on cold winter days. This is a traditional Chinese dessert. Chefs often prefer to serve this dish because it is pretty simple to prepare, and the ingredients are also available in the kitchen.
Sweetness is the signature flavor of this dessert. This wonderful sweetness is created by sweet potatoes and dates. In addition to the natural sweetness of vegetables, the dish is also embellished with the aroma and strong taste of ginger.
A traditional and often used New Year's dessert is red bean soup because the Chinese believe red beans will bring them good luck. This is a common dessert not only in China but also in many other Asian countries.
Red beans are combined with lotus seeds to add a little sugar to sweeten the dish. This is a soup that will help you replenish nutrition and cleanse your body. A cup of sweet red bean soup for cold days is an excellent idea.
Let's listen to these detailed instructions to have a fantastic red bean soup to treat your family and friends.
Famous Chinese Cakes Will Satisfy Your Sweet Addiction
It is a pity that you travel to China without trying the fabulous cakes here. Chinese desserts are extremely diverse, some of which have become the culture of the Chinese people. Now, let's take a trip to China.
A type of cake used for dessert after each Chinese party is red bean cake. Chinese people often combine eating red bean cake and drinking tea. In fact, red bean cake was first created in Japan and then introduced to Taiwan.
Red bean cake includes the crust and the filling. The outside of the cake gives you the crispiness and aroma while the inside is the sweetness and softness of the red bean paste. You can replace the red beans with other fillings according to your preference.
Snowflake cake, the name is like a dish that melts away all the heat in the summer. This is a fantastic candidate to wrap up your perfect party. This dessert is also pretty simple to make, so you should give it a try to treat your loved ones.
This cake, when eaten, will be pretty soft. The combination of coconut flour, milk, and cream creates a fatty taste and characteristic aroma for this dish. You can also change up the taste by replacing raspberries with mangoes or strawberries.
Mung bean cake is a traditional Chinese dessert and is often eaten in the summer. You can also call it by another name "dvougao". You can easily confuse mung bean cake with moon cake because their appearance is pretty similar.
This is a type of cake that is used a lot at the Dragon Boat Festival. Chinese people often combine mung bean cake with wine and salted duck eggs. This dessert is quite cool, so it is healthy on hot summer days.
Let's celebrate a peaceful and happy new year in China with a Chinese New Year cake. A type of cake made from sticky rice with typical Chinese style. The cake represents the Chinese people's wish for luck and prosperity in the new year.
Making this cake is pretty complicated when you have to go through the process of steaming and frying the cake with eggs. Because it is fried with eggs, the outside of the cake will be crispy, and when going inside, you will feel the toughness of the cake.
If there is no moon cake on this list, it is a serious omission, a traditional cake and bold expression of Chinese culture. Chinese people always make mooncakes in the mid-autumn festival every year.
The patterns on the cake exude Chinese tradition and culture. The cake has a round shape, representing the fullness and happiness of life as well as the reunion and cohesion of family members. Cakes have many different types of fillings, from salty to sweet.
Let's make delicious mooncakes together to celebrate the Mid-Autumn Festival!
If you do not know what to eat for dessert tonight, you should try the Chinese steamed custard buns. This is a pretty famous dessert in China. You will not be able to ignore this amazing dish. Moreover, it is also easy to make.
Because it is steamed, the cake has a rather soft outer layer. Eggs are added to make the cake more spongy when steamed. There are many ways to make the filling, it depends on your preference.
Continue The Dessert Ideas With Fantastic Chinese Cookies
Besides traditional cakes, cookies are also common desserts in China. In this section, I will bring you a list of wonderful cookies from the country. It is a great pleasure to enjoy a cup of reinvigorating Chinese tea with these mouthwatering cookies. Try them now and see for yourself!
Chocolate cookies have probably become your top choice after every meal. However, you should not just enjoy the old thing, and you have to look for the new one. That new and unique thing is in the almond cookie.
When you bite into the edge of the cookie, you will immediately fall in love with its crispness. Sweet and fatty flavors are what you will feel next. I am afraid you will fall in love with this cookie on the first try.
Another type of dessert cookie that is as crunchy and crumbly as an almond cookie is the Chinese sesame cookie. The biscuit has an eye-catching bright yellow color and is adorned with tiny sesame seeds scattered outside the cake.
Chinese sesame cookies are not only delicious but also very good for your health because sesame cookies are low in calories. Moreover, sesame is a food that contains many nutrients that are beneficial for your health.
Unlike other cookies, Chinese walnut cookies are not sweet but do not worry because the taste of this cookie will not disappoint you. Furthermore, the aroma of Chinese walnut cookies is also something very enchanting.
When bitten, the crunchy and crumbly walnut cookies will emit a distinctive sound that is hard to be confused with. In addition, the calorie content in Chinese walnut cookies is also negligible, so they are very good for you.
The name says all the meanings that the Chinese want to convey in this dessert cookie. Fortune cookies are traditional and typical Chinese cookies. This is a dessert that probably every Chinese person knows.
Fortune cookies are not only a dessert, but they also contain many spiritual and prophetic values of Chinese culture. When you enjoy this wonderful cookie, you are not only impressed by their taste but also the spiritual values that they bring.
Watch this video to know more:
Fall In Love With Yummy Chinese Dessert Tarts
China also has a variety of delicious and tempting dessert tarts. Trust me! You will love these tarts from the first taste. It is time for you to blow your mind with fantastic Thai dessert tarts.
I must admit the desserts from eggs are extremely special. These beautiful bright yellow egg tarts will be a special highlight for your meal. The good news is that you only have to spend about 15 minutes making this amazing dessert.
The egg tarts are both smooth and creamy that you will not be able to stop enjoying them. In China, egg tarts are not only served in restaurants, but you can also find them on street vendors selling egg tarts.
A typical Chinese pineapple dessert is pineapple tarts. The dish is the perfect combination of pineapple filling and outer layer of cake. This is a perfect dessert for special occasions or holidays.
The characteristic sweetness and aroma of pineapple filling blend with the spongy and soft outer layer of pastry to create a culinary masterpiece. The fresh pineapple filling seems to melt in your mouth every time you consume pineapple tarts.
How About Some Fantastic Oily Fried Chinese Desserts?
There are many fantastic Chinese desserts that are fried with oil. You can feel the typical crunchiness when consuming these dishes. This part will show you some wonderful oily fried Chinese desserts.
Fried milk is the next fried dessert that I would recommend to you. You are probably thinking that milk can be fried. Yes, you can completely fry milk as the Chinese do for an excellent dessert as well as a snack.
Because it is made from milk and is also fried with oil, this dish is fatty and creamy. However, just because it is fat does not mean it is not good for you. The secret lies in freezing the milk and frying it to make it crispy on the outside and soft on the inside.
Take a trip to China to see how the Chinese make amazing fried milk to treat your loved ones.
Fried bananas are a common dish not only in China but also in many other Asian countries such as Vietnam, Laos, and Thailand. Deep-fried pieces of bright yellow bananas served with syrup are a fantastic and quick dessert option for you.
Naturally sweet ripe banana pieces soaked with flour and deep-fried in oil are soft on the inside and crispy outside. The combination with syrup adds flavor as well as a highlight to this dessert.
Sachima is a wonderful dessert and snack made with egg noodles and syrup. A combination that I thought was absurd and crazy, but when enjoying sachima, I realized this combination is extremely excellent.
Deep-fried egg noodles make for a crunchy dessert. Sachima is a dish loved by many children in China. The appearance of sweet syrup makes the dish more attractive and has more flavor. What are you waiting for? Why don't you try to make this simple dish?
Sesame is an ingredient that contains many good nutrients for the body, so it is used in cooking a lot. In China, there is a famous and delicious dessert made from sesame which is sesame seed balls.
The outer layer of sesame seed balls is made from rice flour which has a flexible text. When you eat them, you will feel they are pretty soft and chewy. Inside is a layer of fragrant and fatty sesame paste. You can also use red beans or black beans to replace the sesame.
Diversify Your Dessert Menu With Other Wonderful Chinese Desserts
To end a party of perfect desserts, I will show you other typical and tempting desserts of Chinese cuisine. Do not miss this valuable information, and it will be helpful in your life.
Bubble tea is a traditional tea that originated in Taiwan in the 80s. This tea is also known by many other familiar names such as boba tea, Chinese milk tea. Here is a dessert that can quench your thirst.
The two main ingredients that make up the taste of this dessert are tea and milk. Soft and chewy flour balls are added to make this dessert more attractive and special. This is a drink that is loved by many Asians.
Probably every child in China growing up knows about glutinous rice balls. A dessert created by glutinous rice flour and shrinking into balls. This dessert is made a lot by Chinese people in winter.
You can not forget the softness and chewiness of the glutinous rice balls. The inside of these balls also has a layer of filling, and you can make filling according to your preference. However, you should not eat this fantastic dessert without using syrup.
Soft and crispy are the things that you can easily recognize when enjoying these rolls. This is a pretty special dessert because there is no pineapple in its composition. You are probably as fooled as I am into thinking that pineapple is the main ingredient.
The name of this dessert is based on its appearance. Pineapple buns have a bright yellow color and lines that are very similar to the outside shape of pineapples, so the Chinese have named them pineapple buns.
Wanna know how the Chinese make amazing pineapple buns? This instruction will help you.
A type of cake that symbolizes the Chinese people's wish for good luck and happiness is often served at the beginning of the Chinese New Year is fa gao. This is a delicious dessert that tastes incredibly sweet.
To get this wonderful dessert, you have to steam the cake until it is cooked and soft, so the timing and temperature are essential. You need to cook at the right temperature so that the surface of the cake separates into 4 parts.
Which Chinese Dessert Would You Like To Appear On Your Menu?
Have you picked the right Chinese dessert to add to your menu yet? I hope this list of great desserts will help you and your family have a richer culinary experience. So, make some dishes to treat your family and friends right away.
Chinese is a long-standing traditional cuisine, so there are still countless other delicious dishes waiting for you to discover. I hope that if I have a chance, I will bring you more delicious Chinese-style recipes.
Therefore, please like and share this helpful article to others and continue to follow me to update more interesting recipes in the following articles. If you know other great desserts, do not forget to share them in the comments. Thanks a lot!
Nutrition Facts
4 servings per container
---
Amount Per ServingCalories98
% Daily Value *
Total Fat 0.2g

0

%
Sodium 77mg

4

%
Potassium 290mg

9

%
Total Carbohydrate 19.1g

7

%

Dietary Fiber 0.7g

0

%
Sugars 18.5g

Protein 5.5g

10

%
---
* The % Daily Value tells you how much a nutrient in a serving of food contributes to a daily diet. 2,000 calories a day is used for general nutrition advice.