Carbquik recipes can entirely compete with the ordinary sweet treat recipes that call for flour. It is a healthier wheat-based version of flour and has been extensively used in baking. In addition, it is good for the keto diet.
The great thing is that any dessert that is made of carbquik is just as tasty as those made from traditional flour. So do you have any reason not to try them? Literally no. Let's see what you can make from this amazing baking mix.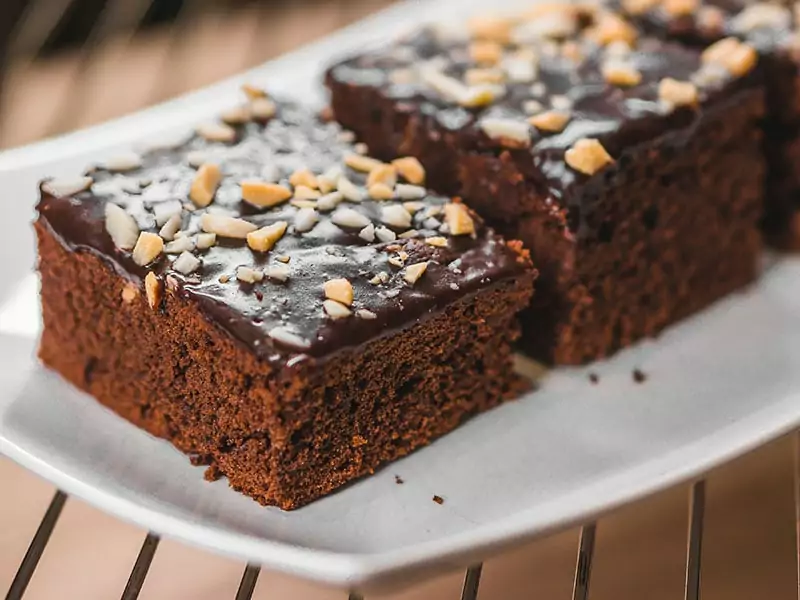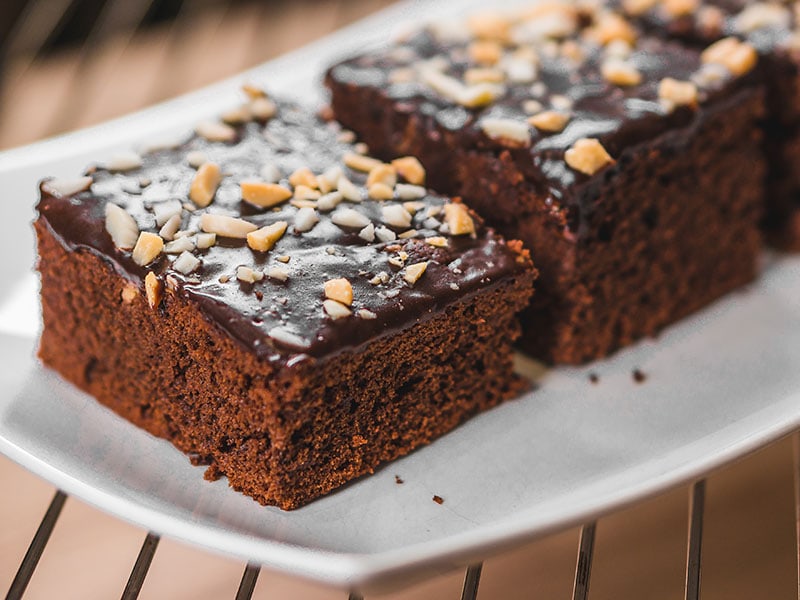 What Is Carbquik And Why Is It Great?
First, let me talk a little bit about carbquik to give you an overview of why it is popular among low-carb dieters.
Carbquik is entirely made from wheat. It is extremely low in carbohydrates and calories and high in proteins. Technically, there are roughly 2g of carbs per serving, while all-purpose flour has 16g of carbs per serving. Such a huge difference, right?
There is also more fiber in carbquik than in other baking mixes. That is because other wheat-based flour is made by removing bran and germ, the source of fiber, resulting in nutrition loss. Carbquik, however, is not produced in the same way.
For those who strictly follow a low-carb diet but still want to enjoy foods that contain baking mix, carbquik is the right choice. You just have to substitute all-purpose flour with carbquik using a 1:1 ratio in most recipes.
20 Delicate Carbquik Recipes That Will Deeply Satisfy You
Carbquik is used to replace all-purpose flour in making sweet desserts and savory dishes. Here are the best 20 recipes for you to try when you need something healthier than popular Bisquick desserts. Add them to your cookbook now.
Carbquik biscuits taste just as delicious as ordinary biscuits. But it is much healthier and will not cause bloating because of its low carbohydrate and sugar content. Carbquik is the ingredient that brings about that amazing effect.
Like other biscuits, carbquik biscuits are made with classic biscuit ingredients, that are sugar, butter, baking powder, and heavy cream. The only difference is that all-purpose flour is replaced with carbquik. Its sweet, crispy, and buttery flavor remains unchanged.
2. Carbquik Chocolate Cake
Who doesn't love chocolate cake? But you may hold back after knowing how many calories it contains. Don't worry. This carbquik chocolate cake recipe will help you out. How wonderful it is to taste your favorite chocolate dessert without looking after your health and shape!
Carbquik chocolate cake is sweet, soft, and fluffy. Although carbquik is used, it literally tastes like flour. While eating them, they are so delicious to the degree that they will make you forget about the fact that you already replaced an ingredient.
Watch this video to know more:
You don't need much to make these delicious carbquik pancakes. All you need is water, eggs, butter and carbquik. The pancakes are so beautiful, sweet, fluffy, and soft. You won't be able to find a better low-carb version of pancakes.
Pile the golden brown pancakes on a plate and top with some butter. They will be a mouth-watering and healthy snack that will melt in your mouth.
You mustn't miss this sugarless dessert if you like cookies. Cookies are incredibly delicious. But people hesitate to eat many cookies because they are high in carbohydrates, sugar, and calories.
However, according to nutritionists, you can actually make cookies healthier by substituting all-purpose flour with wheat flour. And carbquik is made for that purpose. Carbquik cookies retain the sweet, butter, and crispy flavors of ordinary cookies, which is perfect!
This carbquik toll house cookie recipe will certainly be your next favorite given how many health benefits they bring to you. The star here is carbquik, again. It is a true miracle for low-carb dieters.
The flavor of carbquik toll house cookies is nearly the same as the traditional version. The cookie dough is baked until turning golden brown. Some chocolate morsels and nuts are added to emphasize the flavor, as usual.
Do you believe that sugar-free banana bread is still fantastically sweet? By avoiding granulated sugar and replacing it with an alternative such as Splenda, you can definitely enjoy banana bread without worrying about gaining weight.
What carbquik does to banana bread is that it minimizes the number of carbohydrates, which are quite high in bananas. Carbquik banana bread has a natural sweetness provided by banana and spice. It is also buttery and starchy, which is suitable for serving at breakfast.
7. Carbquik Pseudo-Donuts
Carbquik can substitute all-purpose flour in most recipes, and pseudo-donut is not an exception. Carbquik works well with other ingredients, creating a flavor that is extremely close to that of the traditional recipes that require conventional flour.
Although the name indicates that this recipe is a "pseudo" version. The fact is that it has the same sweet tastes and soft and crumbly texture as the original version.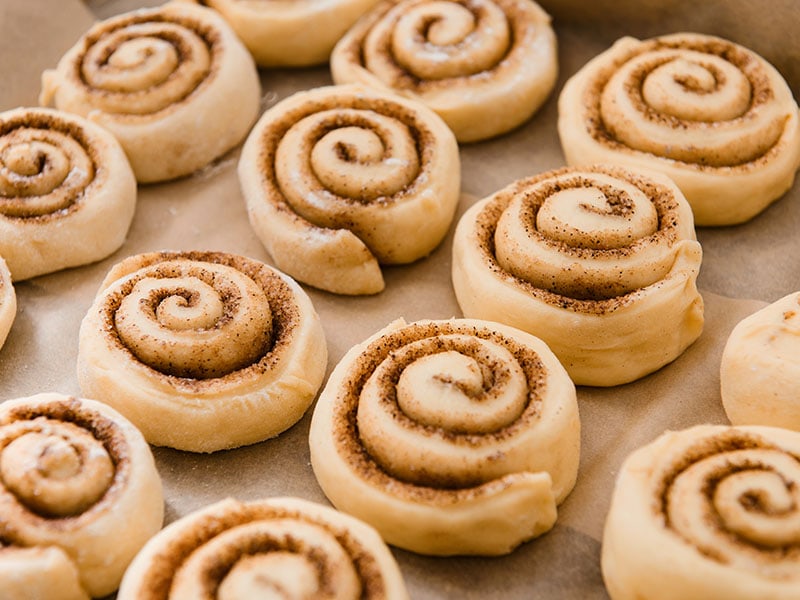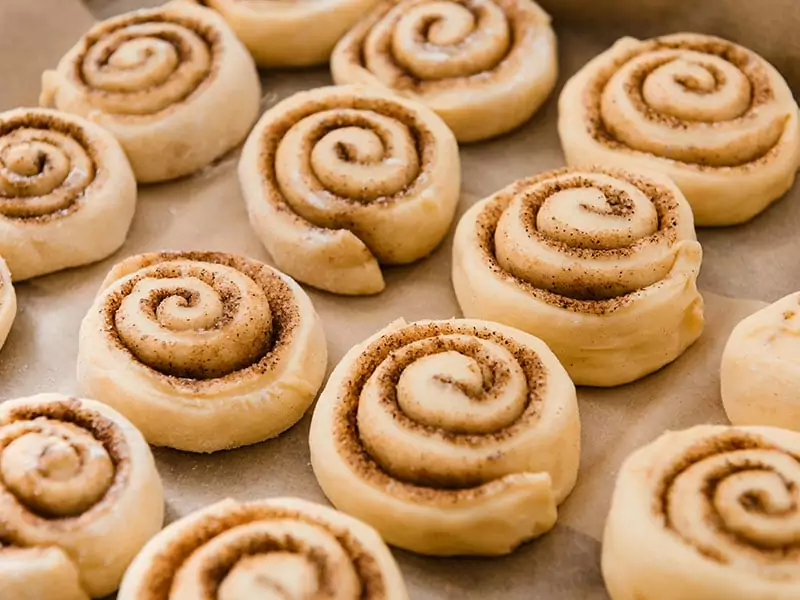 Cinnamon rolls are a great dessert that can always please the crowd. And this low-carb version can do that even better. Carbquik does a great job of helping you feel less guilty when eating these well-loved cinnamon sweet treats.
The soft and fluffy dough is made with only carbquik and water. The filling is sweet, rich, earthy, and nutty with cinnamon, sweetener, and butter. The carbquik cinnamon rolls are finished off with a cream cheese frosting on the top. They taste amazingly delicious.
Make the most delicious carbquik cinnamon roll with this recipe now!
Waffles are an ideal sweet option for breakfast. If you run out of all-purpose flour or follow a keto diet, try this carbquik waffle recipe. You can hardly find a healthier version than it. It is sugar-free and carb-free. But the taste is mouth-watering as usual.
The soft texture of waffles is created by whipping all ingredients together and pouring in the waffle maker. The ingredients and procedure are almost the same. With just a small change in the baking mix, you can enjoy the most nutritious waffles
This cheddar bay biscuit recipe deserves your attention. Apart from the typical sweet flavor of other desserts, these biscuits have some garlicky and cheesy undertones. They are so mouth-watering that it will make you go back for the second and third bite.
Carbquik does the same great job as always. It entirely replaces normal flour. From that, you can enjoy cheddar bay biscuits with a minimal amount of calories, sugar and a high amount of fiber. Serve it with eggs, bacon, and sausage for breakfast.
11. Carbquik Coconut Mini Muffins
Carbquik gives you many chances to adjust your favorite dessert recipe to a low-carb version. And these flavorful mini muffins using coconut is the next recipe that you can make with carbquik.
These muffins have a rich coconut flavor and a light sweet taste offered by erythritol. This recipe does not contain sugar. So you can feel free to eat the muffins without being concerned about your weight and health.
This carbquik peanut butter cookie recipe will help to save you a lot of time and protect your health. All you need is carbquik. It is your lifesaver if you crave cookies but have to stay back because you don't want to violate your low-carb diet plan.
These cookies are buttery, nutty, and sweet. But, surprisingly there is no sugar at all. Splenda, a sugar alternative, is used to create the inherent sweetness. Carb-free and sugar-free, this peanut butter cookie recipe is everything you need.
Cinnamon walnut scones taste delicious. They have a lightly sweet and nutty flavor provided by cinnamon and eggs. Walnuts add an earthy and little tangy taste to the scones. Cream cheese and heavy cream finish off with moderate richness.
With carbquik, you can make cinnamon walnut scones healthier. That's what everybody wants. You don't have to worry that they will taste differently, because they won't.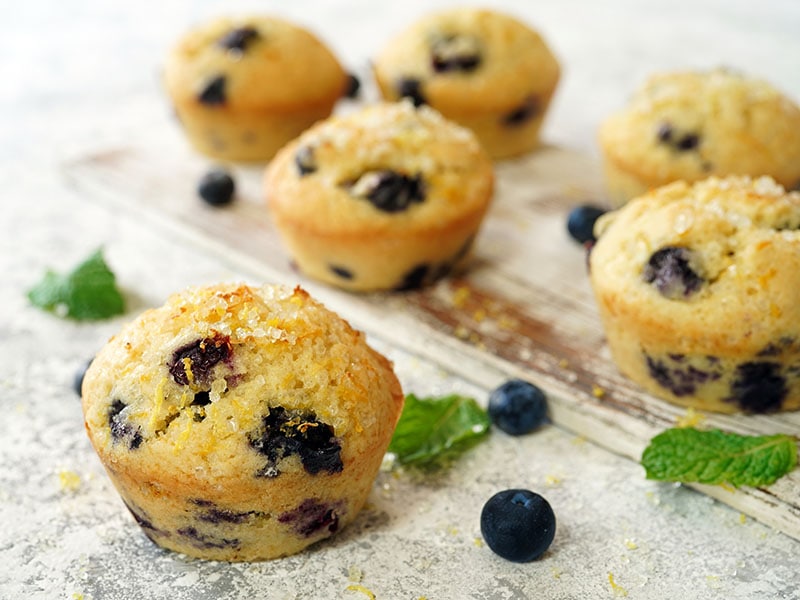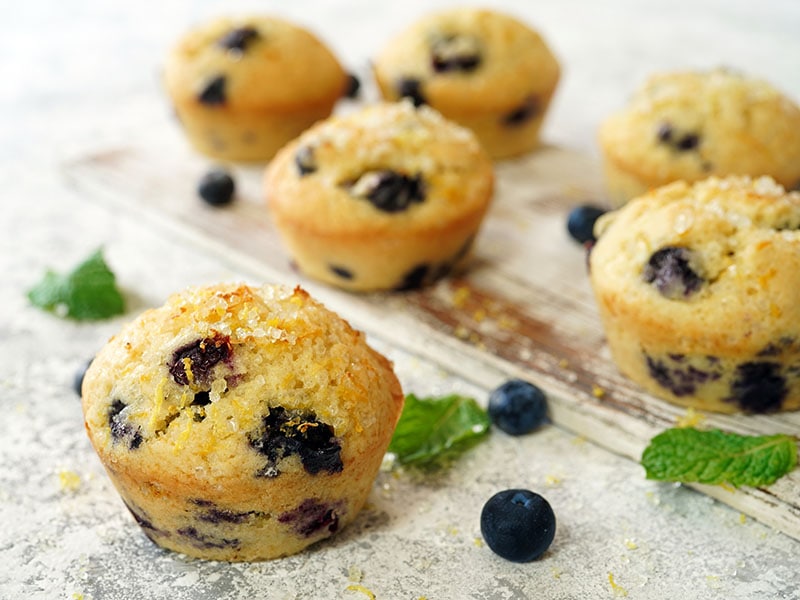 This is an amazing blueberry dessert recipe that will make you happy about how healthy it is. The soft muffins have a light and subtle sour taste provided by lemon. The sweetness is brought about by Swerve. The blueberries attached to them will bring you some fruity sweet notes.
When you taste them, I bet that you can hardly distinguish these low-carb and sugar-free muffins from regular muffins. They will absolutely be a crowd-pleaser. Just make sure that you serve them hot.
Pound cakes are traditionally made from butter, sugar, flour, and eggs. But to make it lower in carb and sugar, you can substitute baking flour with carbquik and sugar with Splenda. The taste is still very delicate.
Carbquik pound cake is soft and fluffy. It will become your family's new favorite besides the original pound cake.
With a soft texture and incredibly sweet flavor, I am sure that brownies never disappoint you. But they contain a relatively high amount of sodium, which will have some negative impact on your health. Luckily, carbquik brownies are significantly lower in sodium. You can feel relief now.
Carbquik brownies are soft, fluffy, and sweet. They are beautiful and mouth-melting. If you have ever tasted brownies, you already know how tasty it is. Carbquik brownies do not taste differently. They are just as delicious. Is this enough to convince you to try making them?
Carbquik is not less versatile than all-purpose flour. Chocolate chip cookies are the next dessert that you can make with carbquik. Give this recipe a try. You will be surprised by how delicious and wholesome the cookies are.
Chocolate chip cookies are crispy and sweet. And they taste heavenly delightful. It is hard to find anyone who does not love them. While you are worrying about how many calories they have, trying to make it with carbquik is a better choice.
With the little amount of calories in carbquik, you never have to be concerned anymore.
Don't miss any carbquik recipe, especially this keto yeast bread dinner roll recipe. It is too good to be true.
This recipe is easier than everything. After baking, the rolls come out crispy on the outside and soft on the inside. It also has a slightly sweet taste. You don't have any reason not to love this healthy and tasty dessert.
Carbquik can also be used to make most savory dishes that call for all-purpose flour. Turkey pot pie is a typical recipe. The turkey and veggies simmered in the creamy sauce. They are smothered in the golden crispy crust made from carbquik and baked to perfection.
Using carbquik helps to reduce many calories and add essential fiber to your body. A healthy turkey pot pie is not impossible to make.
What else can you do with carbquik? That is making this tasty chocolate chip scone recipe. These scones are already well-known by anyone. But does everyone know about the fact that there is a healthier version made by carbquik?
Carbquik is magical in this recipe. It creates a fluffy, crumbly, and crackly texture for the scones, which will pretty much satisfy the crowd. The sugar-free nature of the scones is another bonus point for this recipe.
With Carbquik, You Will Be Able To Enjoy The Low-Carb Version Of Your Favorite Desserts
I have introduced you to 20 carbquik recipes, both sweet desserts and savory dishes. The dessert recipes can be made easier once you have carbquik, sugar substitutes, and the basic dessert ingredients such as eggs, milk, chocolate, and butter.
If you are a low-carb dieter, have you ever tried carbquik? If you haven't, I strongly suggest that you buy it, pick a recipe, and make a dessert. You will not regret it. Remember to post the results in the comments box. I really want to see them.
Nutrition Facts
12 servings per container
---
Amount Per ServingCalories110
% Daily Value *
Total Fat 4.2g

7

%
Cholesterol 24mg

8

%
Sodium 6mg

1

%
Potassium 6mg

1

%
Protein 19g

38

%
---
* The % Daily Value tells you how much a nutrient in a serving of food contributes to a daily diet. 2,000 calories a day is used for general nutrition advice.