24+ Mind-blowing Easy Canned Chicken Recipes 2023
Easy canned chicken recipes are a thing of beauty. Using canned products save time and allow you to skip some meal preparation steps, yet the results you get are still mouth-watering and appealing like the real thing.
If you are in a bind or pressed for time, fixing things with canned chicken can be a smart alternative. They are ready as soon as you open the cans, provide a rich amount of protein, and they can last for a long time unopened. They are truly one of the most convenient foods around.
Knowing the advantages of these little wonders now, I'm sure you can't wait to whip up some easy canned chicken recipes. Scroll down to read more and find out the best and quick-to-fix recipes that you don't want to miss.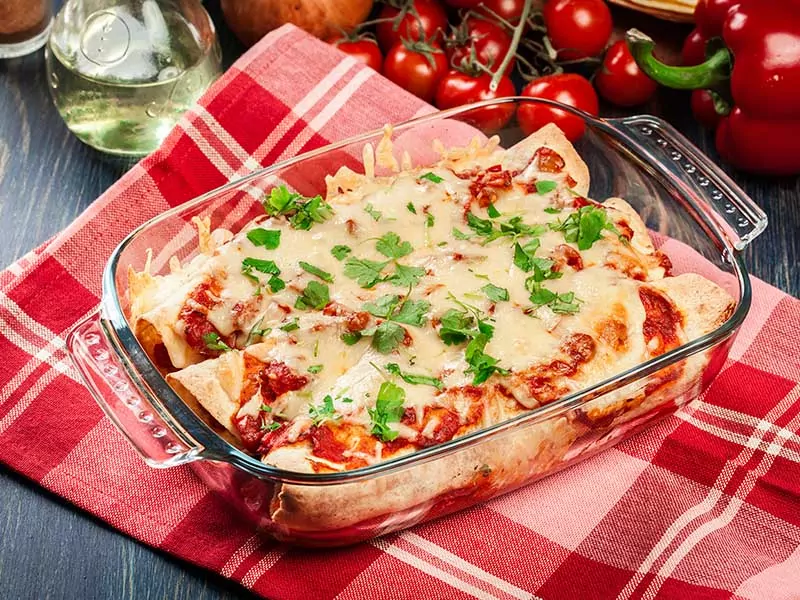 The Easy Canned Chicken Recipes Are Simple Yet Delicious
On a weeknight dinner, most people would want to throw together a simple meal that doesn't take much effort to make. That's when these easy canned chicken recipes come in handy. With fairly cooking processes, anyone can make delicious servings without much time and effort.
Total time: 25 minutes
The tender chicken works well with hearty white beans here. This recipe with Campbell's soup makes use of canned white chicken breast and canned chicken broth. Remember to drain the water in the cans before using.
The cooking procedure is pretty straightforward. First, you just need to cook the onion and add the cumin and chili powder to the saucepan. Then, toss in chicken, beans, pepper, broth, and chile and bring them to a boil.
Within less than 30 minutes, you can taste the best the chicken chili has to offer with widely available ingredients. Plus, the white beans add a touch of protein and healthiness. Note that if you want to adjust the heat, reduce or increase the amount of chili powder.
Explore how to make canned chicken chili here.
Total time: 10 minutes
If you want to eat a low-carb salad in the summer, don't miss out on this recipe. It's highly customizable. You can make any changes to suit your taste. Plus, you won't take more than 10 minutes to assemble the whole thing together.
For instance, it's possible to remove the pickles for a more traditional salad: add more herbs or spices, swap the mayo with Greek yogurt, etc. The possibilities are endless!
Let's get down to how you should prepare this summery chicken wonder. First, you drain the canned chicken (this recipe calls for 3 cups of them). Then toss all the ingredients into the same bowl and start stirring. Now you can either store it in a refrigerator or serve it right away.
There are various ways to enjoy dill pickle canned chicken salad. You can serve them with butter lettuce, as a pita filling, on top of sandwiches/crackers, and many more! This recipe is truly as versatile as it is delicious.
Total time: 30 minutes
As the name implies, all you need are 8 types of canned food. Then just open and put them all into a large stock pot along with spices. Then bring everything to a boil and let simmer for 20-30 minutes, or until the dish reaches your desired thickness. It is a meal that cooks by itself!
Isn't the idea behind this simple? Just add 8 different cans of stuff together, and you get yourself a soup. Yet it still works wonderfully. Almost everyone knows the benefits of a hearty and filling soup, so I won't bore you with such details.
All you need to know is that this is a healthy and no-hassle recipe that everyone will enjoy to the last spoon. So wait no more and try it out now!
Whipping up this 8-can chicken taco soup is as easy as it sounds.
Total time: 10 minutes
There's hardly anything easy to make and as healthy as a salad. It makes for a perfect meal that you can eat at any time of day, be it lunch, brunch, breakfast, or as a snack. Plus, this is a healthy keto starter idea with a minimal amount of carbs; yet, it is overflowing with vitamins and proteins.
What's cool about this Keto chicken salad is that it has many variants. You can use either rotisserie, canned, or leftover chicken. As for the canned versions, remember to drain all the water and break apart the chicken before seasoning and cooking.
Total time: 30 minutes
If you crave chicken Parmesan and meatballs at the same time, then this is the recipe for you. Canned chicken Parmesan balls combine the best of both worlds, the juicy and tasty aspect of chicken and the crispness and flavor of meatballs.
For a serving of 8 balls, you need to use 2 cans of chicken and bake them along with all the ingredients at 350℉ for 20-25 minutes. It couldn't be simpler, right? For better enjoyment, you may want to top them off with some tomato sauce and mozzarella cheese.
You can easily make this recipe for weeknights when you want something warm, hearty, and easy. I believe that not only the adults but the kids will love them too.
Chicken Parmesan balls pair well with spaghetti or on top of spaghetti squash. Another great way to enjoy these meatballs is to eat them alongside grilled veggies or on bread sliders.
Explore how to make canned chicken Parmesan balls that none can reject.
Total time: 20 minutes
If you prefer something portable and great for a quick lunch, then look no further than these chicken Waldorf sandwiches. They are small and thus can be the perfect grab-and-go food. You can pack them unassembled in a box lunch. Just assemble them when you want to eat.
This recipe calls for putting Waldorf salad with chicken between two pieces of raisin bread. What's a Waldorf salad, you ask? It consists of apples, celery, and mayonnaise. The first Waldorf salad was introduced in 1893 at a charity ball at Waldorf-Astoria Hotel in New York City.
You can use either canned or shredded chicken breast to whip up these sandwiches. It's also possible to make them with other meat like ham, canned salmon, or tuna. It's small, packs a punch, and is highly customizable. What's not to love about these chicken Waldorf sandwiches?
Total time: 35 minutes
Here comes another classic canned chicken recipe. Buffalo chicken dip is creamy and yet flavorful like Buffalo chicken wings! Make your next party or gathering occasion special with this one recipe now.
This dish is easy to make as it requires only canned chicken, a base mix of cream cheese and sour cream, Cheddar cheese, and spicy buffalo sauce. Then the cooking process consists of mixing the base, adding the chicken topped with hot sauce and cheese, and baking the whole thing.
What's cool about this recipe is that you can pair it with so many things, from tortilla chips and crackers to crostini. If you are a low-carb enthusiast, then consider celery sticks and/or carrot sticks.
Anyone can recreate a buffalo chicken dip with this detailed guide.
Total time: About 30 minutes
Chicken noodle soup is the staple of many households all over the world. This is a classic version with chicken broth, veggies, noodles, and a variety of spices and herbs.
This dish tastes like home with chicken, egg noodles, and veggies in a savory broth. The herbs like thyme, parsley, and rosemary add so much depth to the soup.
Homemade chicken noodle soup made with Costco canned chicken saves both time and money. The other items on the ingredient list are all things most people already have their hands on.
Within less than 15 minutes, you can get a warm and welcoming meal for the whole family. If you want to consume the dish later, then freeze it in the refrigerator in an airtight container for 3-4 days. However, I recommend freezing the soup without the noodles as they can get soft easily.
Total time: 10 minutes
A creamy pasta salad makes for a nice change-of-pace dish. It may come as a festive dinner that you often see at a Christmas dinner table, but you can enjoy chicken macaroni salad any day now, especially with the help of canned chicken.
This recipe contains a high amount of vitamins and nutrients from the pickle relish, eggs, red onion, and celery. As pasta salads are blank, you can change the flavors however you like by adding or removing spices and herbs.
This is a great dish for using up leftover chicken, Rotisserie chicken, or even tuna. If you don't like the slightly sweet taste the pickle relish offers, feel free to swap it out with dill pickle relish for something more on the sour side.
Total time: 12 minutes
Be ready to be amazed by this Mexican-style fried Burrito. In this recipe, you will find tender chicken, green onions, cream cheese, and green chilies, all wrapped and fried to perfection. Hardly anything comes close to the cheesy and fried Burritos.
When you speak of Burritos, you may think of 10-inch (or larger) flour Tortillas. But these toothsome chicken wrap delights are not like that; you make them in a smaller size (8 inches). Thus, they are perfect as an appetizer or as a light meal.
Total time: 45 minutes
To make a casserole, all you need to do is combine meat, veggies, cheese, rice, and sometimes flour or potatoes into a casserole dish (the deep pan or bowl that gives this dish its name) before covering and cooking the whole thing in an oven.
This recipe also calls for frozen broccoli, milk, instant rice, and canned chicken. It's comforting, cheesy, and super quick to make. The chicken and rice make for a special duo here. Who doesn't love a meal that will make you stay full for a period of time?
The cooking time may seem to be long, but the actual active preparation takes just about 15 minutes. The cooking process can't be easier to pull off; just toss all the ingredients into one place, then bake everything at 350℉ for 30-35 minutes.
Total time: 15 minutes
The best way to describe this dish is that it's like a poultry version of a crab cake. But compared to that, canned chicken cakes are more cost-effective and also easier to make, to boot!
What's special about this recipe is the combination of moist chicken, heat from El Yucateco Hot Sauce, and the lightness of mayonnaise. Instead of eating them alone, you could serve the chicken cakes as an entree or a topping on a sandwich.
If you fancy spicing things up, it's entirely possible to make a few changes for new variants. For instance, you can use different spices, like onion powder and smoked paprika, or swap out the olive oil for butter or ghee.
Start making these easy canned chicken patties now!
Total time: 30 minutes
This is the recipe for all the meat lovers out there. The rolls-ups are a pizza crust dough with cheese, chicken, and onion rolled up in sauce as fillings baked to perfection. They are perfect for chewing on at lunches, dinners, or any time.
Sink your teeth into one of these, and you will experience the sweet and tangy flavor of the sauce and the tender chicken meat, all in one piece. BBQ Chicken Roll-Ups are ideal for enjoying alongside friends for Super Bowl this year (or any year, for that matter).
Total time: 30 minutes
And now it's time for something with a unique way of serving. The "boats" here are the cucumbers that have their seeds scooped out and act as the base for the whole dish. Besides their unique appearance, these boats and the fillings are gluten-free and keto-friendly.
There are two main things you need to prepare: the bacon ranch chicken salad and the cucumber boats. For the former, simply cook and mix the items until they are fragrant and well-combined, respectively. Then transfer to a bowl and chill for 15 minutes in the fridge.
Making the boats is just as easy. First, you chop the cucumbers in half lengthwise and remove the seeds. The next step is assembling the two parts together, and you get a delicious serving of chicken salad atop cucumber boats.
As for substitution, you have many options here. If you prefer something sweeter and don't mind losing the egg-free aspect, then opt for Mayonnaise or Greek yogurt in place of sour cream. Instead of chicken, you can stuff the dish with tuna or turkey.
Total time: 30 minutes
Can you believe it? This is a pizza crust that you make with chicken instead of flour. What is even more unbelievable is that this recipe is easy to make with 7 ingredients and as little as 30 minutes.
Canned chicken crust Parmesan pizza is a fun dish that will liven up any party with its presence. It is also more filling than your regular fathead pizza. The final product is crispy and delicious that it could be a meal in itself.
There are carbs from the egg and cheese, but as you make this dish with chicken "dough" instead of regular dough, this pizza is as low-carb as any pizza can be. Flavor-wise, the crust tastes just like any chicken meat.
Explore the best way to fix a zero-carb chicken crust pizza.
Total time: 24 minutes
In case you are wondering, Taquito is a Mexican-originated dish usually consisting of a tortilla with a meat and cheese filling. People then either fry or bake the whole tortilla wrappings. This tasty chicken-based appetizer is no exception; you can either bake in an oven or air-fry Taquitos.
There are some choices when it comes to ingredients in this recipe. The toppings are highly customizable because you can add or remove anything to your liking.
Both corn and flour tortillas work well here. But you should use the latter as the former is not easy to handle: they are prone to cracking when you roll them. Corn tortillas dry out easily, so this happens a lot.
Total time: 55 minutes
To make things clear, chicken pie and chicken pot pie are similar but not the same thing. The former has a homemade crust and few to no veggies. Chicken hot pie, on the other hand, typically has vegetables and a top crust only.
Now that has been out of the way, let's talk about canned chicken hot pie. The buttery and flaky pie with creamy sauce is among the classics and the best meal of all time. It's quick to make with canned chicken and even faster to make when you use any premade crust.
You can even mix and match the ingredients to create your own custom version. For instance, try using different kinds of vegetables like carrots, corn, green beans, lima beans, etc.
In case you want to save some pot pie for later, put any leftovers in an airtight container and store them in a refrigerator for up to 5 days. When you want to use it, simply reheat the servings in a microwave for 30 seconds.
Total time: 20 minutes
This is another chicken spaghetti recipe, but the twist here is that it uses many canned foods. For example, there are canned meats, canned vegetables, tomatoes, canned and dry beans, etc.
Thus, this pantry chicken spaghetti has an advantage: the ingredients are widely available and highly likely to have already been in your pantry. Furthermore, with canned products, the cooking process doesn't take much time without many meal prep steps. What a perfect meal for the family!
When all the canned ingredients come nicely together, you'll be greeted by a creamy serving of pasta with some red tomato pieces. The cream of mushrooms adds so much depth to the overall flavor.
The chicken combined with spaghetti makes for a high-protein dish, especially when you add more greens like mushrooms to the dish. If you want to throw even more canned foods into the mix, you should consider using canned vegetables.
Total time: 20 minutes
Here's yet another recipe that makes use of the items available in your pantry. However, this pantry chicken fried rice is still a healthy option. Plus, it's a great way to gather all the unused random ingredients that have been in your pantry for far too long.
The pantry chicken fried rice cooking process involves just 3 steps: sauteing the canned chicken and veggies; scrambling and mixing the eggs with the chicken and veggies; lastly, adding some rice and a sauce while cooking.
Ta-da! Within less than 20 minutes and three simple cooking steps, you have a perfect meal to eat with your friends and family in various settings. You can serve it with sweet chili sauce drizzled on top.
Learn how to make chicken fried rice with canned foods on a budget.
Total time: About 35 minutes
If you want another recipe that is easy to throw together within an hour, then take a look at this chicken and chip casserole. It's another great way to make use of the pantry items that have been sitting in your kitchen for far too long.
This chicken and chip casserole calls for canned milk, Ruffles Chips, sour cream, and egg noodle pasta. Judging from the ingredients, anyone can tell that this is a very creamy and crunchy serving.
The cooking steps are plain and simple: cook the pasta; stir the pasta into the mixture of chicken, milk, and sour cream. Start baking, and within less than 40 minutes, the dish will be on your plate.
Ruffle chips add a nice touch of saltiness to the creamy pasta and sour cream. The golden hue of the meal is appealing with the addition of chips. For extra flavors, feel free to add veggies or try different chips.
Total time: 15 minutes
Chicken Tinga Tacos is another one that basically cooks itself. You just toss all the ingredients into one place and let the heat handle the rest. Having said that, it requires basic cooking skills such as stirring and chopping.
This recipe is specifically aimed at using canned chicken for its ease of use and convenience. Within 15 minutes or less, you will have a hearty filling to put on the tacos. You may want to then top it off with additional sour cream, cheese, and sriracha.
Total time: About 40 minutes
Enchiladas is another well-known Mexican food with a long history. It dates back to the Aztec time before the Spanish arrived. Enchiladas consist of fillings and salsa wrapped in a large tortilla. This variant uses corn tortillas, while its cousin, the Burrito, almost always uses flour tortillas.
This is one of the easiest homemade Enchiladas recipes ever. With some pantry-available ingredients and in as little as 20 minutes, you can get yourself a hot and warm serving of chicken Enchilada.
This recipe calls for Costco canned chicken as they are affordable and have a long shelf life. Besides that, just look for some cheese, green chilies, corn tortillas, and enchilada sauce, and you are good to go.
Explore the taste and the ways to cook a certain canned chicken brand here.
Total time: 25 minutes
It's not the same when you watch a game of the Super Bowl without any accompanying food. BBQ chicken sliders can be that factor that makes your sports-watching experience whole. Having said that, they are also ideal shredded chicken treats for a picnic or gathering.
These are not too large. You can easily hold them in your hands and have a bite like sandwiches. The BBQ sauce is the highlight here. It adds so much sweetness and savors to the tender chicken and creamy cheese.
Total time: 15 minutes
These chicken sandwich melts are tasty and toasty right out of the oven. Plus, this crowd-pleaser won't take long to make, and without any complex cooking steps! Try this first-rate hot sandwich recipe once, and there is no going back to ordinary sandwich wraps.
That's enough praise; let's get to the making. The main ingredients are a loaf of bread, well-drained canned chicken, and mayo. You can either use premade seasoning or make a version of your own.
First, make sure that the chicken is drained and broken apart. Then stir in all the ingredients. Lastly, spread the combination over bread and start baking the whole thing. Feel free to garnish the finished products with fresh cilantro and fresh tomatoes.
Total time: 30 minutes
Do you love something that is easy to grab and quick to eat? Then you can't go wrong with these canned chicken Keto nuggets. Similar to any nuggets, these are small yet pack a punch. In terms of flavor, they are very mouth-watering but also gluten-free.
First, combine the well-drained chicken, egg, Mozzarella cheese, and garlic powder into a bowl. Remember to put in salt and pepper for taste. Then all of them together until they are well combined.
Lastly, pour the mixture into each section of the mini muffin tin and start baking. Just like that, 15 minutes of cooking without oil and deep-frying, and you get these crispy and tasty nuggets that will be an instant hit with everyone.
Making Easy Canned Chicken Recipes In Your Kitchen Without Breaking A Sweat
And that's all! It's no hard work making these easy canned chicken recipes, right? Canned products can save the day with their read-as-opened nature. Just keep these recipes at hand, and maybe they will save you in a pinch someday.
Can you name any more easy canned chicken recipes that are not on the list? If the answer is yes, then don't hesitate to tell everyone their names in the comment sections below.
Plus, if you appreciate this article and the information it provides you with, then please press the share button so that more people will have a chance to learn about this topic. These easy canned chicken recipes might be their savior one day.
Nutrition Facts
6 servings per container
---
Amount Per ServingCalories280
% Daily Value *
Total Fat 15.9g

24

%
Cholesterol 64mg

22

%
Sodium 911mg

38

%
Potassium 234mg

7

%
Total Carbohydrate 12.3g

4

%

Dietary Fiber 1.2g

4

%
Sugars 3.4g

Protein 21.8g

42

%
---
* The % Daily Value tells you how much a nutrient in a serving of food contributes to a daily diet. 2,000 calories a day is used for general nutrition advice.