Easy appetizers for kids will come in handy at any social or family gathering event. There are bound to be some little ones accompanying your guests. Don't you want to treat them to something nice, just like you would do to any guest of honor?
The kid-friendly recipes can be a life-saver, especially when your whole family decides to celebrate the holiday at home instead of going somewhere. Sometimes it's nice spending time to relax and chill together, for both the adults and kids.
Anyhow, let's get into the know-how of making the best appetizers for the younger ones to enjoy. Plus, these recipes are quick and easy, so you can whip them up effortlessly when in a jiffy. Thus, you get to spend more time with the children. It's a win-win.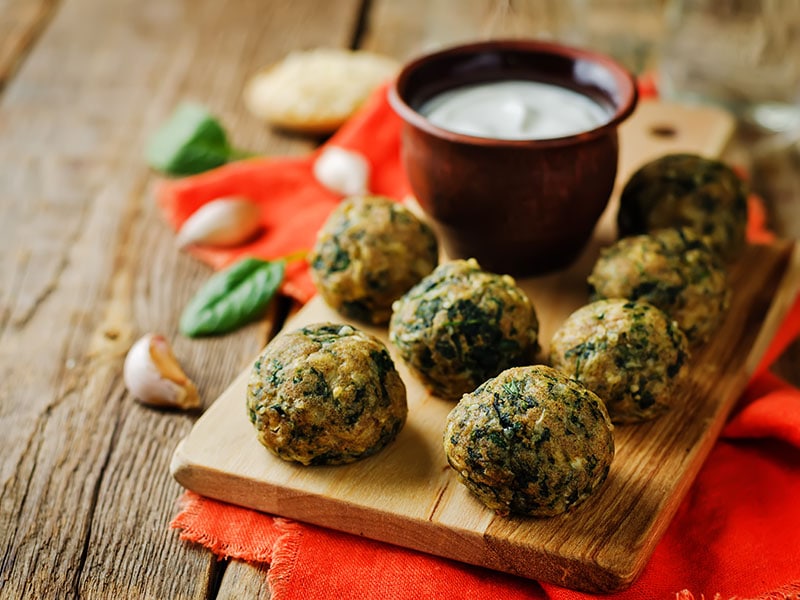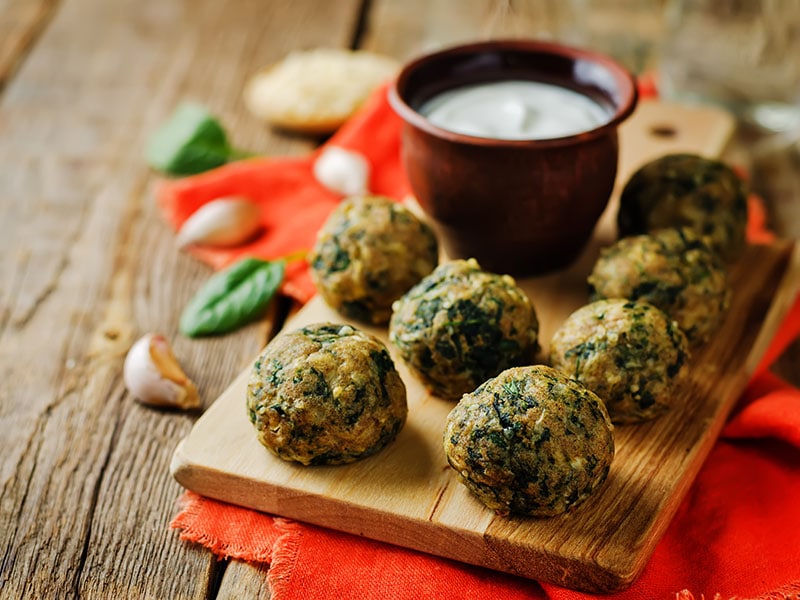 The Tastiest Mom-Approved Appetizers For Kids
The list is full of surprise and goodness, I'm sure you will get no complaints from the kids themselves. They may like it so much that they will tell their parents (or you) to make the recipes again.
Total time: 25 minutes
These mini hamburger bites may look complex, but they are easy to make. The only hard work here is grilling the mini meat patties. Then you assemble them with lettuce, pickle, and tomato. For serving, dip the finished products with any condiment that floats your boat.
That isn't so hard, right? And within an hour, you can get delectable mini burgers for the next kids' sleepover or birthday party. The flavor is sweet, sour, and salty like a real, larger hamburger, except that there's no bun.
If you are wondering what's holding the ingredients together since the recipe is bun-less, the solution is simple: toothpicks. There's no wrapper so that the eaters can enjoy the best of the burger's fillings in a fun way.
Explore how to make mini burgers with buns for your lovely kids here.
Total time: 15 minutes
This dish has it all: the sticks are free of gluten, allergy, dairy, and oil. What's more, the dish is healthy since it's baked instead of deep-fried. It makes for a nice vegan-friendly side dish or a tasty appetizer for the whole family to enjoy before starting a course.
Despite being an unprocessed meal, the sticks are similar to the real thing in both the texture and appearance. There are 3 main compartments: the "egg" wash made from corn starch and milled flax seed, marinara dipping sauce, and the coating.
The secret here is the hearts of palms. It's a soft and fleshy edible part of the inner core of palm trees. Most of the plants in the US are imported from Costa Rica. You coat these hearts with rice Chex, nutritional yeast, and dried parsley for extra flavor.
It's a good way to introduce your kids to the vegetables and how wonderful they are. The mild and crunchy taste will surely please the younger and older crowd alike.
Total time: 40 minutes
If you want a healthy fruit appetizer for the kids and older folks, here you are. The hearty and sweet fruit salsa with cinnamon chips is no fancy dish with complex cooking steps. It only asks for some fine chopping, mixing, and baking skills.
Furthermore, the recipe is highly customizable. You can use kiwi, chopped pineapple, and grapes. For easy cooking, store-bought cinnamon pita chips or cinnamon graham crackers make for great options.
Anyone can recreate the great fruit salsa with cinnamon chips thanks to this easy-to-follow cooking guide.
Total time: 27 minutes
It's a universal truth that tacos are everyone's jam. They can excite any room full of children or adults. Mini beef tacos are a smaller version of the beloved Mexican food but just as fun. You can enjoy them on any occasion, especially in spring and summer.
Within 30 minutes in the kitchen, you can taste the delicious ground beef with Cotija cheese and veggies on top of fresh flour tortillas. This combination is already flavorful, but you can make your version of topping with shredded lettuce, fresh avocado, sour cream, salsa, etc.
Total time: 20 minutes
A charcuterie board is a go-to item to enjoy pasta salad or spice up your next main course. So, what is a charcuterie board? It's an assortment of meat paired with fruits, cheese, sauces, etc. This dish is a way to bring people together and remind them to enjoy simple things in life.
This version uses a meat snack full of proteins, not sugar. It is accompanied by crunchy crackers and chips, sweet hazelnut chocolate butter, creamy cheese slices, and some fresh veggies.
As for the fruits, feel free to pick up any of your choices, preferably something in season, so you can get them fresh and cheap. Gather all the items and assemble them onto a charcuterie board. And that's it.
You can use anything as a charcuterie board: metal sheet tray or wooden cutting board, as long as it is large enough to house all the ingredients.
Here's another version of a fun and bright kid-friendly charcuterie board.
Total time: 10 minutes
Anything mini will be a hit with the kids, especially cheese-based sandwiches. With French baguette, Roma tomatoes, cheese, butter, and as little as 10 minutes, you can whip up delicious finger-size grilled cheese and tomato sandwiches.
The ingredients combination gives a nice blend of creaminess, fruitiness, and butteriness. The melted cheese combined with buttered white bread makes for a mouth-watering and heavenly duo. I won't say more about the flavor and let you find out for yourself.
All you need to do is cook the buttered sandwiches topped with tomatoes in a pan. After about 6 minutes, feel free to serve the finished products with ketchup, hot sauce, salsa, or cheese ranch salad.
Total time: 19 minutes
If you are a pizza fan, you may want to change the usual pace with these pizza rolls. They are buttery crescent roll starter treats with melted cheese and pepperoni slices filling. Every pizza lover will find the familiar goodness of creamy and fulfilling stuff in these rolls.
Younger picky eaters may keep telling you to make more of this recipe as they pleasantly gobble up the dish. Fortunately, you only need regular kitchen tools like baking sheets, measuring cups, spatula, and dipping bowls.
There are no advanced cooking skills required. You need to rip the crescent roll dough into 8 triangles, then apply the pepperoni slices and mozzarella sticks to these separated pieces. Next, roll them up and start baking for about 12-14 minutes.
Learn the best way to make pizza crescent rolls without much effort here.
Total time: 17 minutes
Do your kids love pizza? Then I have good news for them. This delectable pizza appetizer recipe is a new take on your Italian-favorite food with a healthier nature. Quinoa is a superfood that can help with heart health, digestion system, and disease prevention.
Thus it's obvious that pizza bites containing this plant seed also have the same benefits. Eating this recipe helps have a fair share of calcium, phosphorus, and iron. The mild and slightly nutty flavor of quinoa gets along well with creamy cheese, spices, and Italian seasoning.
Plus, these bites only take less than 20 minutes to get from the kitchen to your tables. To summarize, throw almost all of the ingredients together and start baking.
Then top the finished bites with parmesan cheese and broil for about a minute. Afterward, let them cool and enjoy these healthy bunches with Marinara sauce.
Total time: 45 minutes
This colorful and tasty broccoli starter is one of the best ways to make your kids eat broccoli. They will love these sticks full of sweet broccoli and gooey cheese. Moreover, the bread crumbs add a nice crunch for the little ones to chew on.
Thanks to the stick form, you can enjoy them anywhere. Within 35 minutes of baking, you can make about 20 servings with 10 cups of fresh broccoli florets and 6.67 cups of shredded cheddar cheese.
Total time: 20 minutes
These yummy spinach starter treats are green inside out with a healthy addition of chopped, frozen spinach and plain yogurt. The tangy parmesan cheese combined with spicy paprika provides a balanced, flavorful kick to the whole meal.
All you have to do is form the ingredients into balls and bake them. You can enjoy the meat-less recipe as-is or with chili sauce, plain yogurt, and sriracha dipping sauce. Either way, they are never boring to eat.
Here's one idea: make the spinach balls smaller and serve them on skewers with veggies in between. The neat thing is you can freeze the balls and serve them later, especially when there's unexpected company.
Start making spinach balls now, your children will love them.
Total time: 20 minutes
Are you telling me you want to find a veggie-based appetizer for kids at a Christmas party? That's a tall order, but I have a recipe that plays both as a starter and a side course for your kid to munch on. Santa veggie tray is a fun and healthy way to let your kids celebrate the holiday.
Ho ho ho, Santa Claus is coming to town. And he brings along with him a load of hummus, potato chips, and all kinds of fresh veggies. Specifically, you will find bell peppers, cauliflower florets, radish, baby carrots, etc. in this meal.
To invite him to your tray, simply gather all the ingredients and assemble them in order as instructed. There's no cooking or meal preparation involved. Making a serving of Santa veggie tray couldn't be easier!
Total time: About 10 minutes
This dish is a styled combination of fresh slices of ham, creamy dijon spread, and sliced swiss cheese rolled into one good tortilla wrap. Ham and cheese pinwheels are perfect for parties as you can make them ahead without much effort.
You can use any meat, cheese, or tortilla to your liking. For instance, spice things up using flavored tortillas like garden spinach herb or sun-dried tomato. Remember to use at least 6-8 slices of ham, or else the finished products won't be as thick.
You need to note two other important things: wrap the tortilla nicely and tightly and place the plastic-wrapped pinwheels in the refrigerator for at least 1 hour, preferably overnight.
How about making these easy-to-make and quick-to-disappear ham and cheese pinwheels now?
Total time: About 30 minutes
Mac and cheese are a classic everyone loves. This recipe is the mini version of your favorite comfort food. I can assure you that it won't take longer than 30 minutes in the kitchen to enjoy these melty, creamy, and crispy bites.
With each bite, you can feel the crunch along with the gooey and oh-so-delicious creamy mac and cheese combo that everyone, young and old, can appreciate. The beaten egg acts as a binding agent that binds all the items together and prevents the whole thing from falling apart.
The instructions are fool-proof and may be familiar to those who have cooked the regular version. The noticeable difference is spooning the finished mac and cheese into mini muffin tins and baking them.
Total time: 15 minutes
You have known about the basic charcuterie board. Now let's get into another fun variant: the S'mores snack board. This recipe is the definition of "keep it simple" while providing all the crunchy and sweet goodness.
As the name implies, the dish consists of different snacks arranged on a board. Just buy some of your favorite snacks, and you are halfway there. For reference, you can look for graham crackers, small pretzel twists, vanilla wafers, etc.
The dip is the highlight of the whole thing. It adds so much depth and flavors to the already delicious crunchy snacks. With help from an electric mixer, whisk all the required items until smooth, and everything is well-mixed.
Total time: 45 minutes
It's a mini combination of spaghetti and meatballs, need I say more? The duo is a classic dish and has been a crowd favorite for a long time. The pie recipe here is a nice blend of tender and flavorful meatballs, gooey cheese, and light spaghetti.
The cooking steps are plain and simple: you put all the ingredients into the muffin tin and bake to perfection at 350℉ for about 30 minutes. Once the dish emerges from the oven, you can taste how good the items come together.
Total time: 35 minutes
What's special about this recipe is your kids can whip up the dish by themselves, albeit with some assistants from the grown-ups. There are clear indications of which steps the younger ones may need help with.
True to their kid-friendly cooking nature, the biscuit pretzel bites require just 5 items. If anyone is allergic to eggs, swap them out for butter, milk, or olive oil.
You or your kids may want to make a dipping sauce from cheese sauce and honey mustard to accompany the appetizer. It's a simple way to make the meal taste better without much effort.
The final products are crunchy outside and soft inside with a nice texture. As for the flavor, it's a fun mix of soft biscuit dough and egg with sprinkles of coarse salt.
You should learn to whip up biscuit pretzel bites and enjoy them alongside your little ones.
Total time: About 30 minutes
Have you met any kids that don't like chicken tenders or nuggets? Me neither. Today I will give you a healthier version of any children's favorite food. If you want an appetizer, focus on the nuggets variant, which is made by cutting the cooked tenders into 2 inches pieces.
First, you coat the chickens in a batter and a breading of panko crumbs and other items. The next step is baking them for about 12-15 minutes and letting them rest for about 5 minutes. As you can see, the recipe is a baking dish, so it's healthier than its deep-fried counterparts.
The final products taste just like the real things you know and love. Do you want to make them better? How about serving the chicken nuggets with ranch or blue cheese dressing, marinara sauce, sriracha, or other sauce of your choice. The sky's the limit here.
Total time: 20 minutes
Now it's time for something different and more joyous to look at (and to eat). These "turkeys" make for an ideal Thanksgiving appetizer. Look at them, aren't they the most adorable things ever?
To put it blanky, the turkeys are Babybel cheese topped with sliced almonds and bell peppers. As you can see, the ingredients list is not long, and you can taste the creamy, salty, and a bit tangy cheese along with sweet-sour almonds and grassy, slightly bitter bell peppers.
If you or your kids are not too keen on bell peppers, feel free to replace them with any fruits or veggies of your choice. For instance, red apple, carrot, or tomato are good alternatives. You can eat these as-is or on top of crackers.
Total time: 32 minutes
Be careful, or you will have to hide these bites from your kids. The dish is so festive and tasty that they won't stop asking for more. Italian sweet potato bites are full of sweet and crunchy goodness from the sweet potatoes, cheese, and mini pepperoni.
Judging from the ingredients, you can tell that this recipe is like fall itself: cozy, crispy, and warming from the inside out. To make this impressive meal, you need to prepare 2 parts: the toppings and sweet potato base.
Anyone can spice things up by making little changes to the recipe. For instance, replace the toppings with beans and cilantro or ham and pineapple. You can also use sliced cheddar or shredded mozzarella instead of the recommended cheese.
The best cheesy sweet potato bites are easier to make than you think.
Enjoy These Quick And Simple Kid-Friendly Appetizers With The Whole Family Now
Did you enjoy reading the listing of the most convenient kid-approved appetizers? Then how about trying to cook them yourselves and see whether you and your children enjoy eating these delicious meals. Spoiler: you likely will.
Maybe some parents all over the world are stretching their heads and don't know what appetizers to make for their kids. Please press the share button so you can help them. Plus, it's a great way to let more young children have the chance to taste these amazing recipes.
Do you have any questions or suggestions about easy appetizers for kids? If so, don't be shy and leave a comment to tell me all about them. Maybe others will also join in and share their tips when they see your comments.
Nutrition Facts
6 servings per container
---
Amount Per ServingCalories121
% Daily Value *
Total Fat 5.8g

8

%
Sodium 468mg

20

%
Potassium 39mg

2

%
Total Carbohydrate 11.3g

4

%

Dietary Fiber 0.6g

0

%
Sugars 0.8g

Protein 3.7g

6

%
---
* The % Daily Value tells you how much a nutrient in a serving of food contributes to a daily diet. 2,000 calories a day is used for general nutrition advice.