What to serve with pulled pork is a burning question for many people. With diverse ingredients, picking out the ideal elements to combine with tenderized pork is challenging. Therefore, you should use this article as a reference for your next creation.
No matter which dish you decide to land on, I'm confident it will complement the pulled pork wonderfully. Remember, the purpose of these side dishes is to elevate the flavor of the main course and not overwhelm it in any way.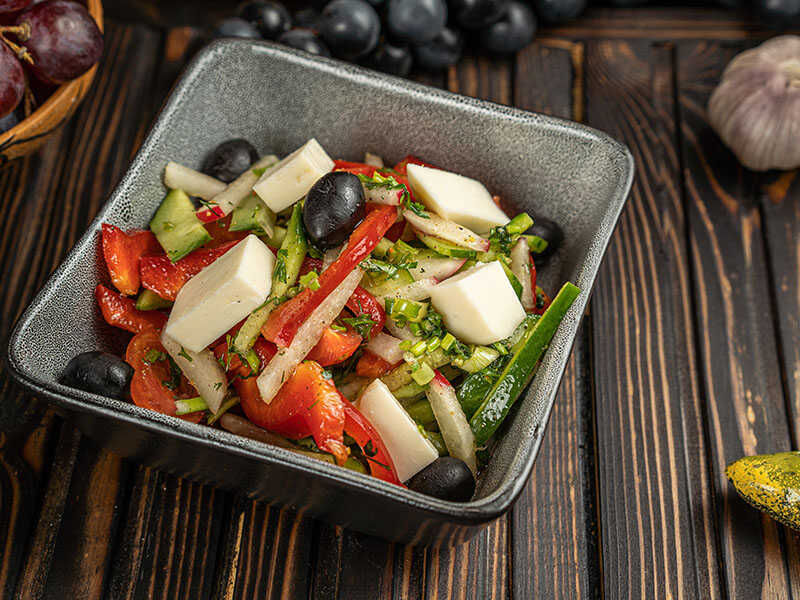 Exciting Side Dishes To Satisfy Everyone's Taste Buds
Whether you're planning to serve pulled pork or not, these sides are still excellent at elevating the main course. If you're into cooking, trying out these recipes is perfect for killing some free time while having something nice in return.
Total time: 17 minutes.
Honey butter biscuit is not only a great way to start the morning but also perfect for pairing with pulled pork. The biscuits are usually light with a fluffy texture and possess a beautiful vibrant golden color to impress anyone at first glance.
Like any biscuit recipe, this side dish has a flour base with buttermilk, baking powder, and sugar. In addition, I like to add cream of tartar to the dough to aid in the stabilization of the mixture. The batter should be a little bit dry when you combine the elements.
Furthermore, you should infuse honey with butter to brush over each biscuit. In the oven, the biscuits usually rise slightly but return to their normal fluffy texture after resting outside. Before serving, don't forget to brush another layer of honey butter over the biscuits.
Total time: 40 minutes.
Mac and cheese are a classic accompaniment using pasta on almost any menu. And I always love combining savory pork with mesmerizing creamy mac and cheese. In addition, the slight kick of Jalapeño (Mexican green chili) is a game-changer to the dish.
While you wait for the macaroni to cook, switch to making the topping first by combining melted butter, parmesan, and breadcrumbs. For the bacon strips, fry the chop pieces until crispy and brown. Remember to drain the excess oil to prevent a greasy mac n cheese.
Ideally, you want to take advantage of the bacon fat to saute the Jalapeño to infuse it with beautiful flavors. Next, throw in some flour with half and half (half milk and cream), cheese, and bacon bits. Stir the concoction thoroughly with the macaroni.
For the final touch, sprinkle the prepared cheese topping over the mac n cheese. Allow the oven to bake the dish for around 20 minutes before serving. Then, place your pulled pork over the macaroni and enjoy.
Total time: 20 minutes.
It's undeniable about the versatility of the onion ring when you can feature the dish in any type of meal course. Its crunchy texture and light sweetness from the onion makes for an addicting food combo.
Instead of risking yourself frying the onion rings in hot oil, I recommend making this well-loved side dish with an air fryer. Simply mix the batter of flour with seasonings. Don't forget to prepare a separate bowl of breadcrumbs for a secondary dough layer.
Dip the onion rings into a concoction of egg and buttermilk so the first flour layer can stick. Then, roll the rings back into the egg and coat them with breadcrumbs. Pop the onion rings into the air fryer for around 15 minutes for a magnificent golden brown color.
It's a breeze to fry up crunchy onion rings in a short time.
Total time: 27 minutes.
If you're seeking to serve something healthy and creamy at the same time, allow me to introduce you to a simple potato salad but with a slight twist. The inclusion of Jalapeño brings an enjoyable wave of heat onto your palates.
For the Jalapeño, people usually soak the chilies in white vinegar for a while to extract the spiciness. After boiling the potatoes to a soft texture, combine the chunks with mayonnaise, seasonings, and the Jalapeño white vinegar.
Of course, you also need to include some chopped Jalapeño pieces to raise the heat. In addition, I enjoy the appearance of feta cheese as it adds a tangy and rich flavor to the salad. You may even refrigerate the salad for serving.
Total time: 20 minutes.
A bowl of crisp slaw is a great vegan accompaniment to pair with tender pulled pork. I recommend tweaking the recipe slightly by introducing apple pieces to the mix. The result will surely impress everyone at the dinner table.
For this flavorful side dish with cabbage, you want to use white and red versions to enhance the appealing aspect of the slaw. Aside from the apples, throw in some grated carrots for a diversified texture and taste.
As for the dressing, I prioritize a combination of coconut yogurt with apple cider vinegar, mustard, and maple syrup. Toss the veggies with the sauce until coated thoroughly. Finally, sprinkle the slaw with some toasted pumpkin seeds for garnish.
Total time: 2 hours.
Southern collard green is an easy side dish to be a companion to various main courses. Aside from the apparent veggies, your mouth gets bombarded with smokey bacon flavor and sweet onion. The recipe is also a fan favorite in the Southern part of America.
First, you want to handle the bacon to a crispy texture and saute it with onion to set the tone for the recipe. Next, cook the collard green in boiling chicken stock with vinegar, sugar, and salt. The veggies should have enough time to absorb all the goodness from the soup.
Garnish the dish with some sprinkles of pepper flakes. I prefer to enjoy this warm soup with extra heat from the hot sauce and side-by-side with some savory pulled pork.
Total time: 20 minutes.
Fruit salad may not be the first pick for many people to accompany savory main courses. However, the fresh tastes of fruits bring a new experience to the table that you must try. In addition, the vibrant colors make fruit salad even more appealing to everyone.
The best thing about this recipe is that you don't have to go through any cooking phase. All you should do is wash the fruits to enjoy them fresh. Combine strawberries with blueberries and grapes for the best effect.
The selling point of this fruit salad lies in the addition of peach pie filling. It helps infuse the salad with a peachy flavor with a shiny coating. Fruit salad is ideal for an unconventional approach to savory dishes in your dinner.
Learn the necessary steps to recreate an appealing fruit salad at home.
Total time: 25 minutes (plus 2 hours of soaking time).
Almost any dish you can think of will pair well with French fries. Thanks to this versatility, you may want to feature French fries on many occasions. Furthermore, the mild flavor of potatoes makes them perfect to accompany any savory or saucy delicacies.
Homemade French fries are an easy recipe as you primarily work with potatoes. After peeling the raw potatoes, you can slice them into individual sticks. Ensure you soak the potato sticks in cold water to extract the starch before frying.
Each batch of french fries usually takes 5 – 6 minutes to cook thoroughly in the initial stage. The second frying phase helps the potatoes to become golden brown and crispy. When you finish frying, sprinkle a pinch of salt over the fries.
Total time: 57 minutes.
If you love the harmonious combination of rice with vegetables, Pilaf is the answer you need. For your information, Pilaf is a popular side specialty using rice. But instead of cooking rice with water, people tend to use broth to infuse extra taste.
Pilaf is highly adaptable with any type of rice grain. I usually toss the rice with butter for a nice light brown color. Proceed to pour in chicken stock to cook the rice entirely. In addition, you also want to bake the rice and broth mixture for around 30 minutes.
Then, stir in the vegetables like pepper, celery, and fresh parsley. Pop the rice Pilaf back into the oven to cook the vegetables. Your Pilaf should have a fluffy texture with layers of fragrance from the stock and various veggies.
Total time: 12 hours 15 minutes (including 10 hours soaking the beans).
I'm always down for having baked mean no matter what meal. The viscous sauce of soft beans is an addicting combination that I can't get over. Therefore, I want to show you an irresistible homemade baked beans recipe.
Commonly, people tend to have a problem with the beans because they remain hard after cooking. The solution is to soak the navy beans overnight to soften their textures. By morning, your beans only need around an hour in boiling water to cook thoroughly.
While at it, I suggest frying the bacon strips to a crisp. People often use Worcestershire sauce with tomato sauce, mustard, and apple cider vinegar for the sauce base. Mix in the beans and let the oven handle the rest of your cooking process.
If the beans are dry during baking, you may add a bit of the boiled bean water to resolve it. An alternative way is to put all the elements in a slow cooker and wait for the recipe to complete slowly.
Authentic baked beans are a must-have to complement anything you have on the table.
Total time: 30 minutes.
Let's take a trip back to the 18th century when North American indigenous people introduced Succotash to colonists. The delicacy is a staple recipe of New England and often appears during Thanksgiving.
For more information, people often create Succotash with a mix of corn kernels with cherry tomatoes, okra, and beans. Today's culinary may try to elevate the experience by incorporating bacon into the concoction.
Succotash's primary purpose is for people to enjoy the multi-layers of tastes from a diverse range of vegetables. With some basil leaves on top for garnish, this veggie side dish has a light touch of refreshing flavor.
Total time: 15 minutes.
Are you seeking an adaptable recipe that fits any occasion? Let me solve your problem in the form of corn fritters. They have light and sweet flavors of corn, making them yummy, especially when accompanied by savory pulled pork.
For the dough blend, I want to save you some time by simply combining eggs with flour. Next, whisk in the corn kernels, cornmeal, and cheddar cheese. Fry the batter until the outside becomes lightly golden brown.
The fritter should take approximately 6 minutes to cook on individual sides. Each corn kernel is like a tiny explosion after every bite, providing your mouth with a light tingle of sweetness.
Total time: 25 minutes.
Cornbread is an easy side dish to whip up at any event. The bread usually displays a moist texture with a burst of corn flavor to impress everyone. Better yet, cornbread from scratch is one of the most straightforward pastries you have ever materialized.
Commonly, cornbread has a base of flour, cornmeal, and baking soda as the dry mix. When combined with eggs and buttermilk, the batter should have a frothy consistency. Bake the whole concoction until the bread puffs up with golden color on the surface.
Typically, cornbread is suitable for pairing with honey or any sweeteners of your choosing. To pair cornbread with pulled pork, you simply drizzle the sauce over the bread and enjoy it with the tenderized meat.
Cornbread is many people's go-to choice to whip up at home.
Total time: 20 minutes.
I'm back with another salad option to brighten your meal with incredible textures and flavors. You can fix a delicious salad bowl with only three types of vegetables. I highly recommend this side dish for your summer parties due to the wide availability of veggies.
You only need to prepare some cucumbers, tomatoes, and onions for the vegetable mixture. Don't forget to cut the vegetables into bite-sized pieces. As for the dressing, I try to keep it simple with a mix of vinegar, sugar, and oil.
Toss the veggies around to coat the elements with the dressing, and you will have a fresh salad in no time. In addition, the salad is refrigerator-friendly for later consumption.
Total time: 5 minutes.
Summer means you get access to a lot of fresh fruit and vegetables. Therefore, I want to take advantage of the time to experiment with combining parmesan cheese and fresh tomatoes. Many may say that sounds like a strange combo, but it turns out surprisingly good.
Simply cut tomatoes in half and carve out their inners. Now comes everyone's favorite part: stuff the tomato halves with your desirable shredded parmesan cheese. Finally, broil the tomatoes until the cheese starts to become brownish-red. Sprinkle it with herbs, and you're good to go.
Total time: 25 minutes
Sometimes, simple corn on the cob is enough to resolve your problems regarding a decadent side dish. Since it takes little effort in the preparation steps, you can save time for doing much more important tasks.
Don't cook the corn alone; instead, I want you to spice up the ears with parmesan cheese, smoked paprika, and butter. Roast the ears in an air fryer until the kernels get crispy. Remember to turn the corn cobs occasionally to avoid burning them.
Another method is to utilize your grill to infuse the ears with a smoky taste and fragrance. You may cover the ears in a thin foil layer to prevent the kernel from popping while grilling.
You can roast your corn or make grilled corn on the cob as instructed by this guide.
Total time: 16 minutes.
Radish is an excellent food to help cleanse your organ from harmful substances. For that, I want to include a grilled radish delicacy to aid your health at the same time. The best thing is you only need a handful of ingredients to materialize this recipe.
Typically, you should cut the radishes in half so that they are manageable in the grilling phase. Drizzle the radish pieces with olive oil and grill each side for around 4 minutes. Ideally, the radishes should be soft but still maintain a slightly crunchy texture.
After removing the grilled radishes from the grill, you can't forget to include brown butter. With the inclusion of thyme, the radishes get an extra hint of earthy and mint flavors. If the taste is too bland, you may sprinkle salt to fix this problem.
Total time: 20 minutes.
Cactus may seem like an intimidating option to incorporate into a salad. However, it's entirely possible with this Nopalitos stir-fry, a staple of Mexican cuisine. All the elements come together in around 20 minutes, making Nopalitos a quick and exotic delicacy.
People often refer to the word Nopalito as the edible paddles of prickly pear cactus. They tend to have a slightly tart taste similar to green beans. For the stir-fry, locals usually saute Jalapeño with onion and garlic for the base flavor.
Nopalitos are commonly stir-fried with tomatoes until soft. Season the mixture with salt and pepper to adjust the dish to your taste buds. Nopalitos are also a proper keto meal with a low amount of carbs.
Total time: 2 hours 20 minutes (including 2 hours of resting the dough).
I save the best for last; German pretzel buns are heavenly bread with a wide range of versatility. The buns have a gorgeous dark brown color with a sprinkle of sesame seeds to enhance the nuttiness. Plus, people are passionately enamored of the soft texture of these buns.
Like any bread recipe, people often utilize yeast to help the flour rise properly. After kneading, the dough should have a smooth texture. Let the batter rise until it doubles in scale before cutting the dough into decent-sized balls.
Instead of baking the pretzel buns instantly, people tend to boil the dough balls first. Don't forget to cut a cross on the buns to prevent them from breaking randomly during baking. Sprinkle the pretzel bun with salt and let the oven brown the surface.
Your Pulled Pork Is Much Better With A Suitable Side Dish
Pulled pork is undoubtedly an irresistible specialty of many families, but you can always double the deliciousness with a side dish. The various ingredients open up exciting opportunities for a unique taste when paired with tasty pulled pork.
Make every pulled pork experience at the dinner table different by mixing up the side dish options. Better yet, you may even whip up multiple recipes simultaneously to decide which suits your family's taste buds the most.
Share this post with everyone you know so they may know about these wonderful side dishes. If you have any better way to elevate pulled pork, comment your opinion and let everyone know about it.