When choosing what to serve with jerk chicken, it only makes sense that your side dishes are just as delicious. Often considered Jamaican's symbolic dish, jerk chicken is an absolute showstopper with a medley of flavors, ranging from spicy and smoky to zesty.
To round out an unforgettable meal, you must pair this tasty main course with sides to elevate its flavor profile. For an instant, sweet and spicy go together like snow and white. Therefore, bringing island-inspired fruits like coconut and mango to the meal is a big yes.
From easy-breezy recipes that a first-timer can pull to perfection to budget-friendly dishes for any weeknight dinner, these jerk chicken side dishes will undeniably satisfy. By the end of this compilation, you'll serve a jerk chicken-centered meal like a pro!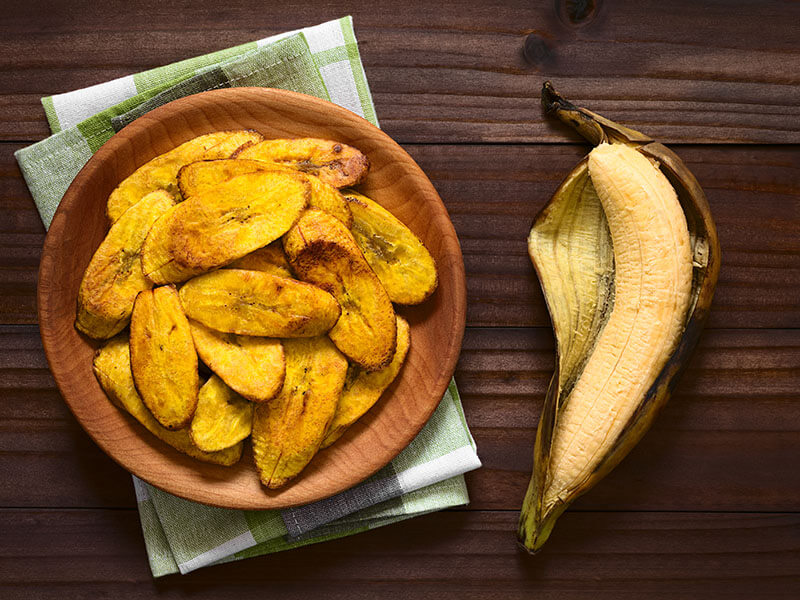 24 Best Side Dishes That Can't Go Wrong With Jerk Chicken
If you're ready to whip out the apron, look at all the best complementary sides you can savor alongside jerk chicken. From simple sides like potatoes and rice to tropical concoctions, there are certainly one or more recipes to suit your preferences.
Total time: 1 hour 40 minutes (excluding soaking time)
You'll find that rice and peas are the quintessential Jamaican food when visiting Jamaica or some other Caribbean countries. Found everywhere across the country, they're almost essential to any kind of celebrations, gatherings, or even a simple dinner.
Essentially, Jamaican rice and peas are dried kidney beans and rice at the base and infused with coconut milk. A medley of Caribbean spices and herbs enhances its traditional flavor profile, such as scotch bonnet pepper, thyme, and allspice.
The key to pulling this dish to perfection is giving the beans a soak overnight, which gives the rice a signature blush. Flavor-wise, it often has a woody and fruity flavor with a slight spicy kick in the background.
Jamaican rice and peas have a good reputation for their versatility in pairing well with many types of protein. Serve it as a side for jerk chicken or delectable dishes made from chicken and shrimp, and you've got yourself a delightful Jamaican-themed fiesta in the comfort of your home!
Whipping up some authentic Jamaican-style rice and peas is no longer a challenge!
Total time: 35 minutes
If you love a tropical side dish, you won't want to miss this excellent recipe. Simply put, coconut mango rice is anything but boring. While many mistake it for sweet sticky rice, it's a savory coconut recipe with a touch of sweetness.
Flavor-wise, this coconut mango rice has a host of tropical flavors. At its base, unsweetened coconut milk lends a rich, nutty taste without dominating the rice. With a luscious, creamy texture similar to risotto, this dish will conquer anyone from the first bite.
But the best thing in this recipe is the fruity, sweet-tart golden raisins and the juicy, tangy mangoes nestled in the creamy base. Jerk chicken and coconut mango rice make a weeknight dinner dream team and are the perfect combo to spice up your usual routine.
Total time: 40 minutes
A traditional staple in Cajun cuisine, corn Maque Choux is a mix of American Indian and Creole cultural influences. The dish's spicy profile is impeccable for pairing with mesmerizing seafood and meat to furthermore elevate the ingredients' profiles.
Corn and peppers are sauteed in bacon grease or butter, creating the core of this corn-based dish. Next, a colorful medley of vegetables and Creole seasoning enhances its flavor profile, while you can add heavy cream as a thickening agent.
When executed perfectly, this quintessential Cajun side dish is chock full of flavors. Sweet, savory, and spicy, corn Maque Choux greatly complements any Mardi Gras (Fat Tuesday) and Caribbean meal or simply as a breakfast fix alongside the bacon.
Jazz up your side dish style with this excellent corn Maque Choux recipe!
Total time: 25 minutes
Combining just four simple ingredients, this creamy coconut rice recipe is the perfect partner for just about any main course. Even before you've finished, the coconut fragrance emanating from the rice pot will make you want to try a spoonful immediately.
Ideally, long grain rice is your best bet for this recipe since it can soak up the nutty coconut flavor without getting greasy or sticking together. If you'd like some added mouthfeel, ground ginger and pepper can brighten the dish while retaining its neutral profile.
The rice has a wonderfully creamy texture reminiscent of a curry dish, thanks to coconut milk. The two mellow elements blend in a rich background profile that elevates many main dishes, from Jamaican jerk chicken to other spicy Caribbean delicacies.
Total time: 25 minutes
Crispy, delicious, and unconsuming, these air fryer cassava fries (also called yuca fries) are like your favorite restaurant but with less oil. Crispy on the outside, so soft and warm on the inside, this air fryer side dish is so addictive that you'll gobble it up in a flash.
When it comes to serving, the options are simply endless. Cassava fries are a classic quick mid-day snack or an accompaniment to jerk chicken and other main courses. You can also pair them with easy and creative chicken appetizers to create a great entree combo.
Cassava roots require peeling before cooking, which may be a pain for first-timers, considering their skin is tougher than potatoes. However, you can get the hang of this learning curve pretty quickly.
Plus, everything can be ready on the dining table in just 25 minutes, leaving you plenty of time to enjoy your meal.
In case you don't have an air fryer, here's how to pull these cassava fries to perfection on the stovetop!
Total time: 40 minutes
Do you think you can't handle the heat of jerk chicken? With this mashed sweet potato dish, the sweetness and spiciness will balance each other out, providing the perfect flavor combination for foodies seeking a meal to owe their dinner guests.
The showstopper, miso butter, is a famous umami-packed condiment that adds an intense flavor and a new dimension to your dish. Plus, its salty-savory edge will cut through the richness of sweet tomatoes.
Silky smooth and jam-packed with flavors, this sweet potato recipe is a beloved side dish with Asian fusion. It's simple enough to make a go-to addition to your weeknight dinners, yet special enough to serve at holiday parties like Christmas and Thanksgiving.
Total time: 30 minutes
This Jamaican steamed cabbage will get you covered if you're searching for a delicacy that doubles as a complimentary dish and a great Jamaican island appetizer. Despite steaming being the primary cooking method, this Jamaican food is anything but bland.
At its finest, a mix of shredded cabbages and carrots with various spices represent the cuisine. Apart from the mouthwatering flavors from spicy to sweet, the dish has many health benefits, with a cruciferous veggie like cabbage as its base.
You won't imagine how easy it is to cook this masterpiece! Besides, it's also a convenient way to turn the spare cabbage in your fridge into a tasty side dish. Feel free to adjust the steaming time to achieve your preferred texture.
Jamaican steamed cabbage recipe is at your service for a delicious and healthy meal!
Total time: 6 hours 10 minutes
The basic duo of red beans and rice is ubiquitous around the world. But despite its worldwide regard, most can trace its origin and birthplace to New Orleans, South Louisiana. Classically made on Mondays, this dish is all about Louisianese culture and tradition.
In this tried-and-true Southern formula, the holy trinity of red beans, turkey wings, and pantry spices are left to simmer away in the slow cooker. Some Cajun seasoning lends a vibrant and smoky flavor to this dish.
After about six hours, your whole kitchen will smell delicious. Next to a bed of hot rice, the thick red bean mixture offers a striking look and a creamy, hearty, and comforting taste. For a dish so complex in flavor, it's pretty budget-friendly.
The classic red beans and rice are filling enough to serve on their own as a main meal. On the other hand, it's also an excellent accompaniment to jerk chicken or beef brisket if you can't have too much meat. To cut through the richness, a simple green salad will do.
Total time: Maximum 1 hour (Including chilling time)
Without a doubt, coleslaw is a quintessential dish for summer. A bowlful of fresh and tasty coleslaw is just what you need to balance out the spicy, smoky flavors of jerk chicken, the richness of savory chicken sausage dishes, or the sharpness of canned chicken.
The best tip for making coleslaw includes using a good vegetable chopper or a knife to turn the veggies into small bite-sized pieces before giving them some good stirring. This way, the dressing will allow every bite to carry full flavors.
At the base of the dressing, mayonnaise provides a smooth, creamy texture and a mildly tangy taste that contrasts the nuttiness and sharpness of Dijon mustard. Get ready for those summer flavors and grab a big bowlful of this refreshing tropical salad!
Round out an island-style meal with this Caribbean coleslaw!
Total time: 60 minutes
Undoubtedly, dumplings are a foolproof crowd-pleaser. But what if I let you know there was a unique way to make this comfort food, unlike anything you've ever had? With several simple pantry staples, this Caribbean dumplings recipe takes ease to another level.
Unlike the typical round dumplings, the goal of this Caribbean version is to make them dense and hearty. For a more authentic island-style touch, feel free to shape the pieces into an oblong shape.
More often than not, these Caribbean dumplings start with all-purpose flour and cornmeal. You can add a small amount of water to prevent the dough from getting too sticky. Shaping them is an easy and fun activity in which little ones can participate.
Fluffy homemade cornmeal dumplings go down wonderfully with soups, stews, and hearty main courses. You won't go wrong with this classic duo of jerk chicken and Caribbean dumpling soup for an unforgettable chilly night meal.
Total time: 1 hour
Coco bread has established itself as one of the most popular bread staples in Jamaica and other Caribbean countries. It's yeast bread with the shape of a bread pocket. While this one doesn't have coconut milk, it's the primary ingredient in many versions, hence the name.
The firm, slightly golden brown exterior conceals a satisfyingly moist and soft center. Thanks to the folded buttery layers, this famous breakfast bread is delicious and can go with anything from beef patty to grilled fish and jerk chicken.
Homemade coco bread starts with a sweetened and yeasted hand-mixed dough baked in a preheated oven. After about 15-20 minutes, the irresistible aroma from the freshly baked bread will fill your kitchen and make you drool on the spot.
Don't miss out on this ultra-soft Jamaican coco bread recipe!
Total time: 20 minutes
Jamaican ginger beer and jerk chicken are an excellent match for a satisfying Jamaican-style meal. As a specialty passed down through many generations, this quintessential Jamaican drink is now enjoyed year-round.
Despite its name, ginger beer is not beer since it contains no alcohol. While many Jamaicans add a touch of rum for an extra punch, the mixed drink is, more often than not, kid-friendly and safe for drivers so that even non-drinkers can try it.
Naturally flavored with fresh ginger, this beverage offers a bright, spicy, and excellent flavor that tastes great by itself or as a mixer. The deep, sweet spice of the beer greatly enhances the chicken's salty and savory goodness without being overpowering.
The rule of thumb about ginger beer is that the hotter, the better. That's right! Moreover, you can keep it simple with cinnamon sticks and cloves or add any spice you desire.
In addition to its refreshing flavors, ginger beer also owns a special place in the hearts of Caribbeans for several health benefits. From relieving nausea to lowering cancer risks, it's safe to say that this Jamaican treat is healthier than most carbonated drinks.
Total time: 13 minutes
How about an incredibly delicious side dish that takes just 13 minutes? This corn-on-the-cob recipe is your go-to. For those not in the know, its name refers to a cooked ear of sweet corn eaten directly off the cob. This is also one of the best delicacies to accompany chicken wings.
Boiling the corn in water, a cup of milk, and a stick of butter creates the most delectable flavor. The corn will already have an indulgent, buttery taste straight from the pot, meaning rather than slathering it with more butter, you can dive in right away.
You can always sprinkle a bit of salt and pepper based on your preferences. Whether for pairing with savory courses like jerk chicken or snacking during the day, you won't want corn any other way besides this corn on the cob.
Fire up the stove and treat yourself to the most delicious corn on the cob ever!
Total time: 5 minutes
Take a trip to the white sands of the Caribbeans with a refreshing glass of Piña Colada. This tasty summer cocktail with rum also has the sweetness to balance the flavors in savory dishes like spicy tuna, fish tacos, and jerk chicken.
Essentially a tropical concoction, Piña Colada gets its signature richness and coconut flavor from the cream of coconut. At its base, light rum is responsible for the sweet and subtle taste. And finally, the drink bursts with fruitiness from a generous amount of pineapple juice.
Nothing beats a sultry summer day like an easy and vibrant Piña Colada. This classic frozen treat deserves way more hype than it gets. Whether you're a seasoned drinker or not, this drink will add a palatable touch to any tropical-style meal.
Total time: 40 minutes
Potato salad is always a good match for jerk chicken and other chicken-centered dishes. As a starchy vegetable and a good source of healthy carbs, the potato helps balance the protein-packed meat and its earthy, spicy flavors.
To prepare this Caribbean potato salad, you'll use the Adobo cooking style by combining russet potatoes, carrots, and yellow onions. Thanks to the foolproof duo of mayonnaise and vinegar, the salad punches all three main flavors: sweet, sour, and savory.
This process takes 40 minutes from start to finish, most of which involves slow-cooking on the stovetop. Simple and packed with satisfying flavors, this potato salad hits the spot every time, so you can treat your loved ones with it at a Caribbean-style summer barbecue.
This Caribbean potato salad will have everyone wanting more!
Total time: 40 minutes
Right up there with Chinese char siu and Texas brisket, jerk chicken is one of the world's greatest barbecue traditions. While you cook everything on the grill, this Caribbean jerk grilled vegetable delight is the perfect side dish for your potluck party.
As its name implies, this Caribbean treat features a combination of veggies, including asparagus, zucchini, and bell pepper. Upon grilling, many nutrients remain present in the vegetables, making it the next best thing after eating raw veggies for the side.
The show's star, jerk seasoning, has stood the test of time through generations to become a staple of Jamaican cuisine. If done right, the spice blend gives off a signature warm, piquant flavor with smokey and subtly sweet undertones that brings life to the dish.
Total time: 30 minutes
Everyone loves some good creamy mac and cheese on a hot summer day. If you haven't whipped it up in a while, this jalapeno-featured rendition is a guaranteed crowd-pleaser you need to try. Well or sick, no one can turn down a piping hot bowl of macaroni and cheese!
With a total of four different types of cheese at your disposal, this mac and cheese recipe is deliciously rich, creamy, and gooey in every bite. Slices of jalapeños dial up the heat, giving off an earthy, faintly fruity flavor to balance the sauce.
No need to turn up the oven since this easy stovetop recipe delivers a quick weekend barbecue treat or a weeknight meal. Visiting Jamaican restaurants, you'll find this dish a ubiquitous and much-loved side for jerk chicken.
Satisfy those comfort food cravings with this foolproof creamy jalapeno mac and cheese!
Total time: 15 minutes
Don't you just love it when you grill slices of zucchini to tender and char them to perfection? Because you've already put effort into main courses like jerk chicken and grilled pork ribs, keeping the side super-simple and quick is the way to go.
You'll slice the zucchinis and bathe them in a mixture of garlic powder, olive oil, and pepper. Upon grilling, the mild-mannered zucchini transforms into a smoky and juicy. When timed perfectly, the zucchinis look charred on the outside yet a bit firm in the middle.
Besides taking the guesswork out of any summer cookout or backyard barbecue party, this flavorful side dish takes just 25 minutes from start to finish. Imparting big-time flavors without all the extra fat is a simple way to make your weekly menu healthier.
Total time: 10 minutes
Like other spicy foods, nothing goes down better with jerk chicken than a cold and slightly sweet rum punch. With just one sip, this tropical cocktail will feel like an exotic getaway in the comfort of your kitchen.
Besides serving as the alcoholic base, Bacardi Gold rum also demonstrates a balance between zesty orange and buttery caramel. As the soothing rum joins with fruit juices and grenadine, it ignites your glass with the exquisite flavors of Caribbean sunset.
Whenever you don't feel like cleaning up the blender, you can count on this effortless tropical cocktail. Despite featuring some alcohol for a happy hour, the drink is still sweet and fruity enough for folks who like their drinks on the lighter side.
Cut through the spice of jerk chicken with a glass of Caribbean rum punch!
Total time: 45 minutes
Callaloo is undoubtedly no stranger to people who love Jamaican cuisine. While many still debate the true origin of Callaloo, others believe enslaved Africans invented it centuries ago. Now, this veggie-based delight is a fantastic choice to pair with easy chicken meals during summer.
Essentially, this Jamaican staple food is a thick soup often starring an ancient leafy green veggie known as amaranth. If you're hard-pressed to find this ingredient outside the Caribbean, feel free to substitute it with other greens like spinach, collards, and kale.
A combination of black pepper and scotch bonnet pepper imparts an adequate heat that pairs well with the touch of fresh thyme. Traditionally served for breakfast and lunch, Jamaican Callaloo is a great side dish eaten with jerk chicken, grilled meat, or macaroni pie.
Total time: 15 minutes
Master summer entertaining with this finger-licking fresh mango salsa. It's the perfect example of how versatile salsa can be. Whether as a stimulating side dish for a potluck meal, or a topper for jerk chicken, fresh mango salsa can deliver everything you need in one scoop.
Chunks of mango, bell peppers, and plenty of fresh cilantro leaves give flavors to this refreshing recipe. Toss the seeded jalapeño in for that extra heat. Finally, drizzle some lime juice on top to lend the salsa some zesty sour flavors and sweetness.
Loved for its flavor, this fresh mango salsa also has many immense health benefits. Filled to the brim with fresh vegetables, the dish packs tons of valuable vitamins while being super low in saturated fat and sodium.
Learn the best mango salsa step-by-step with this easy tutorial!
Total time: 25 minutes
This delicious fall side dish is an easy fix that you can toss in the oven and serve with any protein, from grilled chicken to salmon and seared steak. With a flavor more neutral than many veggies, you can't go wrong with cauliflower.
Mild flavor with a touch of nuttiness, cauliflower makes a blank canvas for any seasoning. With some salt, garlic, and ground black pepper, the veggie transforms into caramelized, golden, and crunchy goodness.
It's so delicious that you'll want to devour it straight from the baking sheet. Be it as a side dish, snack, or salad topper, this low-carb dish is an excellent way to get on a healthy eating pattern. If you have any leftovers, you'll be good at stashing them in the fridge for 3-5 days.
Total time: 15 minutes
The story of plantains is complicated and lengthy but filled with many flavors. Through the ages of slavery, trade, and colonization, people made the fruit a staple ingredient, thanks to its versatility and vast abundance.
Fried plantains take an easy side dish to the next level with only three ingredients and no more than fifteen minutes. They are sweet and soft on the inside yet coated with a caramelized crust that makes each bite a pleasure.
This is a must-have side for Latin American and Caribbean meals. If the word "fried" causes you to think that this form of plantain is a tasty accompaniment for fried chicken, that isn't very far from the truth! They are an irresistible combo that will make every mouth water.
Better yet, it's easy to adjust the flavor profile of this dish, ranging from sweet to starchy. Plantain chips make irresistible snacks alongside jerk chicken or omelet for a complete meal or served on their own with some ketchup or mayo. The options are endless!
Treat yourself to these gorgeous and addictive fried plantains with this recipe!
Total time: 20 minutes
Native to the Northern part of Haiti, Diri Djon Djon is truly one of the unique specialties in Haitian cuisine. The word "Diri" translates to rice in Kreyòl, while "Djon Djon" means fungus, referring to a type of popular black mushroom in Northern Haiti.
Going the traditional route means starting with soaking the mushroom overnight. This allows for full and intense flavor, and the process extracts dark-colored water, later used to color and make the rice.
There are good reasons why Diri Djon Djon is important to Haitians. Risky in visage yet spectacular in every way, this rice specialty is the king of Sunday holidays and the majority of Haitian function tables.
Have a taste of Haitian cuisine with this Diri Djon Djon recipe right in your kitchen!
An Unforgettable Side Dish To Elevate Jerk Chicken
And that was it for the best side dishes you can pair with jerk chicken. Essentially a centerpiece in Jamaican gastronomy, this chicken delight is no stranger to seasoned foodies worldwide. Fragrant, smoky, and fiery hot at the same time, it's one you won't forget.
While many side dishes work well during the hot summer, many others shine on wintry days when all you crave is a comforting meal. Either way, I'm sure there's the perfect recipe that'll elevate and compliment the flavor profile of jerk chicken and suit your taste.
If this list has inspired you with many unique ideas on what to serve with jerk chicken, don't forget to share it with your companions. Also, be sure to share your feelings toward these delicious dishes and your culinary journey with them in the comment box!
Nutrition Facts
8 servings per container
---
Amount Per ServingCalories241
% Daily Value *
Total Fat 12.1g

19

%
Cholesterol 8mg

3

%
Sodium 322mg

14

%
Potassium 349mg

10

%
Total Carbohydrate 26.6g

9

%

Dietary Fiber 3.9g

16

%
Sugars 2g

Protein 7.2g

15

%
---
Calcium

35

%
Iron

2

%
Vitamin D

2

%
* The % Daily Value tells you how much a nutrient in a serving of food contributes to a daily diet. 2,000 calories a day is used for general nutrition advice.