When talking about "What to serve with crab cakes," many ideas are flashing in my mind. I have to say it is extremely attractive for dishes with crab cakes that I've ever had a trial opportunity for.
In this post, I will share all the dishes with crab cakes that I know. With all the experiences I shared, I believe you will not be confused about not knowing how to eat crab cakes anymore.
You will not know how delicious crab cakes are until you discover dishes that go well with them. Trust me!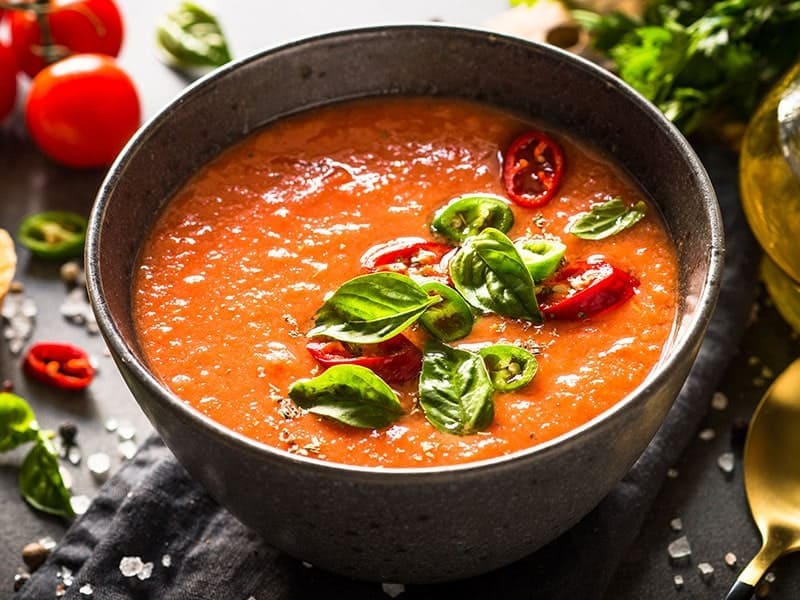 22 Amazing Side Dishes To Serve With Crab Cakes
There are many dishes that can pair with crab cakes. And they have a lot of different processing methods, including salads, baked, fried, and soup. Here, I give you a detailed list of dishes and wines that can be served with crab cakes.
Salad
Potato Salad
Mad Hatter Salad
Corn Salad
Millet Salad
Cucumber Salad
Shredded Thai Salad With Avocado
Corn And Tomato Salad
Mango Salsa
Grilled Side Dishes
Grilled Vegetables
Grilled Avocado
Grilled Corn With Spicy Aioli
Grilled Watermelon-Feta Skewers
Grilled Cheese Crostini
Fried Side Dishes
Fried Egg
Crispy Potatoes Fried
Soups
Gazpacho Soup
Cucumber-Avocado Blender Soup
Corn Chowder
Carrot Soup
Wines
Pinot Blanc
Champagne Or Cava
New Zealand Sauvignon Blanc
What Are Crab Cakes?
Crab Cakes are extremely widespread fish-cakes in the United States. It is a mixture of the main ingredient: ground crab meat is mixed with many other elements such as bread crumbs, magnesia fever, eggs, mustard, and spices.
But that's not enough. It needs to be processed to create a finished product called Crab Cakes. There are many ways to process them, like deep-frying, sauteing, baking, and grilling.
Crab cakes will be best when they are made from Maryland meat. However, in fact, to ensure the cost and durability of the resource, this material is usually replaced by other types of crabs imported from Asia.
The North Atlantic and South Atlantic states are where the industry is the most developed crab cakes industry. But don't worry, you don't have to go there to buy crabs. You will easily find crab rolls at the local market and supermarkets.
And when there are delicious crab cakes, what can you do with them? Find out right here.
8 Salad Recipes That Go Well With Crab Cakes
Let's see how meat in crab cakes and vegetables in salads can be together in these dishes.
Potato salad is definitely a familiar dish in every family. It is the softness and deliciousness of potatoes that make them especially suitable when eaten with crab cakes.
The most important point of this dish is the cream sauce. The sauce will include buttermilk, mayonnaise, and a bit of pickle juice. It all comes together to create a rich, flavored dressing for potato salad.
It's said that hatter salad is a full salad both in terms of flavor and color of vegetables and nuts.
Underneath are soft noodles also with sunflower seeds and pan-fried almonds. And it was topped with crunchy vegetables, including cabbage, broccoli, and green onions.
Combined with sweet and sour dressing, this will be a great salad to eat with crab cakes that even the pickiest eaters can't resist.
With its delicious, sweet, and crunchy taste, corn has always been a very popular ingredient in most dishes. More specifically, this corn salad will take this ingredient to a whole new level when served with crab cakes.
In addition to corn, other ingredients indispensable in corn salad are mayonnaise and lemon juice. Alternatively, you can also add red onions and a few of your favorite ingredients.
After baking the corn, you cut them up and mix them with the other ingredients and the sauce. Thus, there is a delicious dish served with crab cakes.
Make a Mexican-style corn salad with a very fast and simple recipe. Why not?
Among whole grains, millet is loved for its mild and crunchy flavor. When you cook it, the millet will soften and produce more liquid.
This salad will make you satisfied when eaten with crab cakes. Combine millet, vegetables, and spices with savory crab cakes, and you have a delicious meal.
This cucumber salad is super easy to make. Ingredients only include cucumber, a little vinegar, and spices with salt, pepper, and basil.
There is no need to add any other vegetables; with the proper seasoning, cucumber salad will completely fill your palate.
Cucumber salad is a great side dish in the summer since it can go with different dishes. Combining cucumber salad with crab cakes is also a good idea.
Regarding signature Thai dishes, people always talk about their rich flavors. Although it is a vegetable salad, shredded Thai salad with avocado has all the flavors you want.
You'll see a colorful salad of cabbage, chopped carrots, other vegetables, and vibrant slices of avocado.
The highlight of this dish is the typical dressing for Thai cuisine. The dressing includes vinegar, ginger, garlic, honey, soy sauce, sesame oil, and sesame seeds.
It is not an exaggeration to say that this is the best salad you can pair with crab cakes.
Corn and tomatoes are also an interesting combination for salads, especially when served with crab cakes.
It's not baking corn like the corn salad above. In this salad, the corn will be boiled with salted water. Then just add pre-cut tomatoes and mix with sauces and spices, and you have an attractive salad. It's easy, isn't it?
This isn't exactly a salad, but I'll put them on this list since it's so similar.
The main ingredient used for this dish is ripe mango. Mango is a tropical fruit. When ripe, they will greatly reduce the sour taste and instead have a sweetness that closely resembles the combination of peach and pineapple.
This mango salsa goes really well with seafood. A type of processed seafood such as crab cakes is no exception. Try it, and you will be hooked from the first scoop.
6 Attractive Grilled Dishes Served With Crab Cakes
In a delicious meal, grilled dishes are indispensable. So what if you combine grilled dishes with crab cakes?
The grilled vegetable recipe is a very simple and easy dish to make. To make the dish more attractive, you can cut vegetables into bite-sized pieces and stick them on skewers.
Make sure you keep rotating your skewers while grilling to ensure that the vegetables cook evenly and don't burn.
Grilled vegetables will be the perfect accompaniment to your crab cakes.
Grilled avocado? Sounds strange, right? But it is a great accompaniment to crab cakes.
All you need to do is prepare a hot griddle and place the double-cut avocado on it. The whole process only takes 5 minutes for you to finish a dish. What could be simpler than that?
Instead of the familiar boiled corn, try changing the recipe with this grilled corn dish. Grill the corn and top it with a spicy aioli sauce, and you'll take your dish to the next level.
Even more special when eating this dish with crab cakes. An innovative yet promising combination awaits you.
Watermelon is a familiar fruit, and especially in the summer, it's a big shortcoming if there's no watermelon in your house. What if you grill them and turn them into a dish instead of simply eating them like other common fruits?
It may sound strange, but this grilled watermelon with feta is very common on the menus of large and small restaurants. It is also often served with crab cakes thanks to the unexpected blend of these two dishes.
No matter what crab cakes are served with, surely, grilled cheese crostini is still a choice not to be missed. Of course, bread and cheese are indispensable ingredients for the dish.
In addition, you can also add flavor to the dish when baking with a few other ingredients, such as strawberries, nectarines, and different types of meat such as steak and chicken.
This is simple yet full of flavors that you are sure to love.
2 Fried Side Dishes Pairing With Crab Cakes You Can Choose
Fried foods can be a bit greasy, but they are usually very tasty dishes. Sometimes adding fried foods to the menu is also something you should do.
Fried eggs have been a familiar morning dish in most families. Let's make them more creative by serving them with crab cakes.
Frying an egg seems to be very simple, but getting the perfect fried egg is another story. It would be best if you had a certain technique to fry eggs to the desired doneness.
Depending on the frying time, your eggs will have either a runny yolk or a medium-cooked yolk. Everything happens fast, so don't be distracted by other things when frying eggs.
To have delicious French fries, you need to pay special attention to the preparation stage. After washing and peeling, you can cut the potatoes into thin slices or bite-sized pieces and soak them in salted water. This keeps the potatoes from turning black.
One thing to note is that the oil must be sufficiently hot before starting to fry the potatoes. This will ensure that the potatoes have enough crispiness that you want them to be.
In addition to being used as a snack, you can also include French fries with crab cakes in your meal. It's definitely a new and interesting combination.
The best recipe for fantastic pan-fried potatoes. Try it now!
4 Soups That Can Not Miss For Being Served With Crab Cakes
With a savory dish like crab cakes, the accompanying soups will be a great choice. Let's see what soups can go well with crab cakes.
The special thing about this soup is that you don't need any stove or oven to make them. Just prepare the necessary ingredients and put them in the blender to let it do its job. You just have to wait and have a satisfying Gazpacho soup.
This recipe is the best soup to serve in summer, as this is when its ingredients are at their best. The beautiful color of this soup is a mixture of many different ingredients.
If you are looking for a soup to go with crab cakes, this deserves a top choice.
This soup is completely oil-free and gluten-free. Within only a few minutes, you have an extremely delicious cold soup with bright green color.
In addition to the two main ingredients in the name of the soup, other ingredients also play an important role in creating the unique flavor of this soup. That is coriander, citrus, green onion.
To make the soups look better, I usually serve them in a cup. They look like delicious, delicious smoothies.
There's nothing better than dipping crab cakes in this soup and enjoying it. What great taste!
Corn Chowder is a creamy and flavorful soup. No longer a vegan soup like the two above, this is really all you need for a side dish with crab cakes.
Due to the many ingredients, making this soup is also quite time-consuming compared to other types. They have to go through many steps to become a complete soup.
But believe me, what you spend on the dish is worth it, and you certainly won't regret it.
Discover a corn chowder recipe with very detailed instructions. You can see this video to know more:
Nothing can be more harmonious when served with crab cakes with a vibrant carrot soup seasoned with spices and fresh vegetables. This would be a great idea for your simple dinner party appetizer.
The bright orange color of this soup is created by roasted carrots and garlic, combined with a variety of vegetable stocks, and bolded by spices such as cumin and cloves.
Garnish with a little dill or flying leaves to create an eye-catching highlight for the dish.
Wines That Make Your Crab Cakes More Elegant
Indeed, in romantic candlelit evenings, a glass of wine is indispensable. More specifically, if you have crab cakes on your table, the following wines will be the choice you should not forget.
20. Pinot Blanc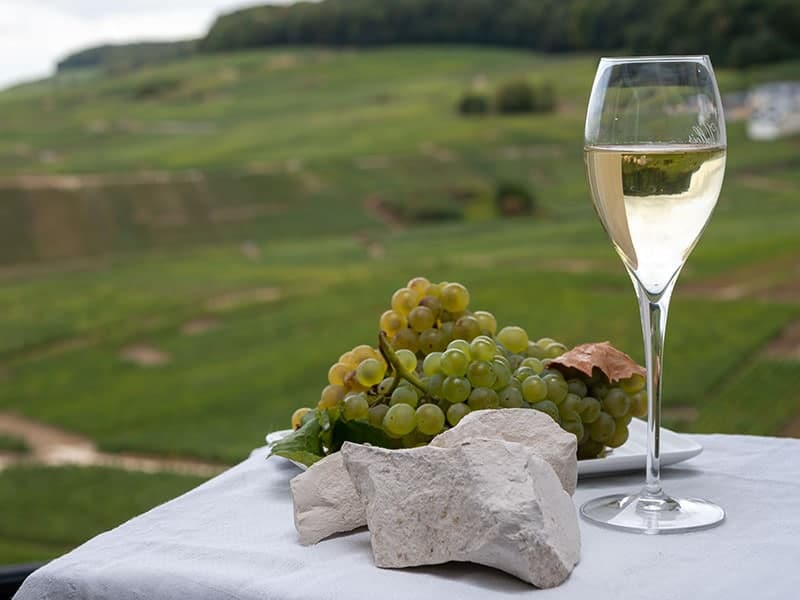 This wine is made from white grapes. Depending on the treatment, the acidity in the wine also changes, but it is not too acidic. When aged with oak, the taste is extremely delicious and creamy. With a soft texture, this wine will be a perfect drink accompanying your crab cakes.
21. Champagne Or Cava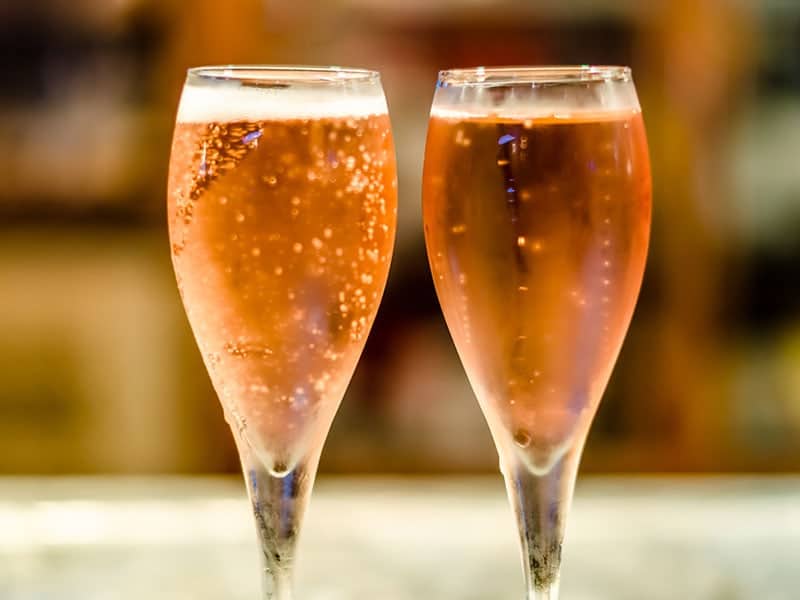 Sparkling wines such as champagne and cava are always perfect pairings with fried foods, and crab cakes are no exception. You can try it first with cava wine, and its flavor is especially versatile and easy to pair with many dishes.
Or, if you want to splurge a bit more, champagne is the perfect choice in this case. This drink will bring you a comfortable feeling with a mild sweet fermented flavor when eating with crab cakes.
22. New Zealand Sauvignon Blanc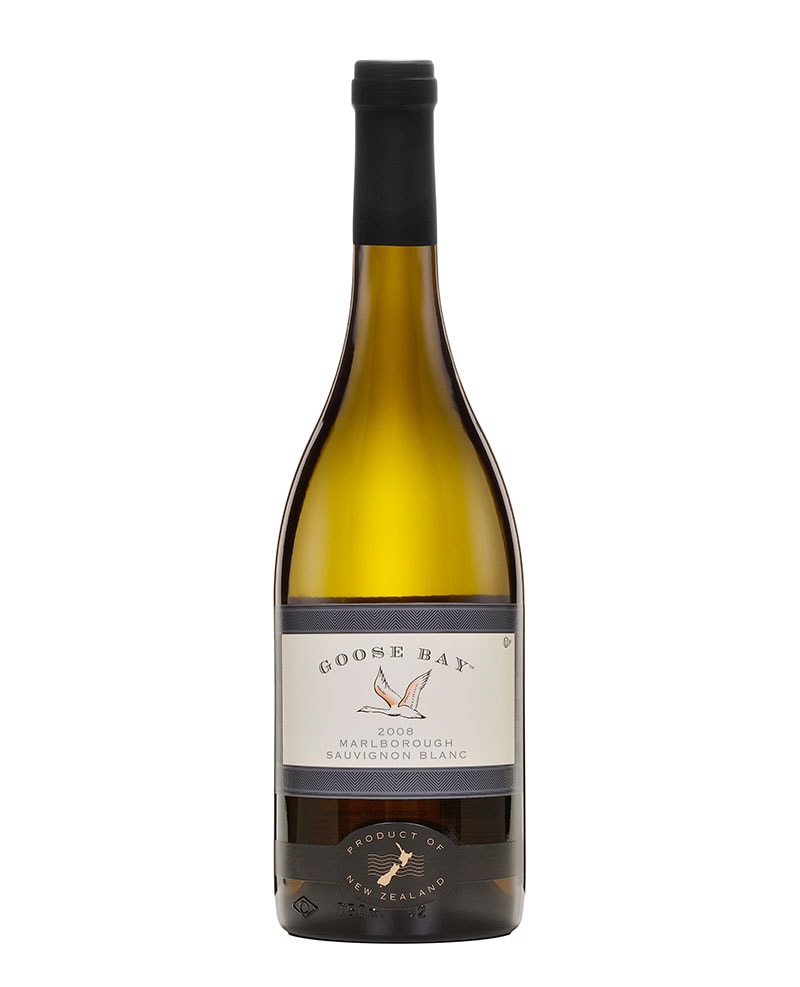 Sauvignon Blanc is a premier New Zealand white wine characterized by aromas of tropical fruit. If you make crab cakes with lots of herbs and Asian-style sauces, this wine will go well with it.
The white meats will accentuate the herbaceous character of this wine, crab cakes being one of them.
Turn Your Kitchen Into A Culinary Paradise With Crab Cakes
Make your kitchen a place where every member of the family wants to gather after a hard day's work. Delicious food is always the best thing to bring people together.
On weekends or holidays, the new dishes on the menu will leave your guests in awe. Do you want that?
With crab cakes, you can think of countless accompaniments. These are my favorite dishes to go with this dish. If you think it's helpful information, try it now and share it with family and friends.
Nutrition Facts
8 servings per container
---
Amount Per ServingCalories272
% Daily Value *
Total Fat 16.8g

26

%
Cholesterol 81mg

27

%
Sodium 496mg

21

%
Potassium 332mg

10

%
Total Carbohydrate 28.4g

10

%

Dietary Fiber 1.4g

6

%
Sugars 8.3g

Protein 4.4g

9

%
---
Calcium

31

%
Iron

1

%
Vitamin D

15

%
* The % Daily Value tells you how much a nutrient in a serving of food contributes to a daily diet. 2,000 calories a day is used for general nutrition advice.