The best way to start your party is to serve these easy vegetarian appetizers. They are fantastic presents for those passionate about outstanding and wholesome foods. So if you want to protect your health, you should check these recipes.
By following this valuable post, you can know the proper ways to mix the ingredients to have a tasty vegetarian appetizer. Also, you will boost your cooking knowledge with the ways to serve these recipes as well as the tricks to enhance their flavor.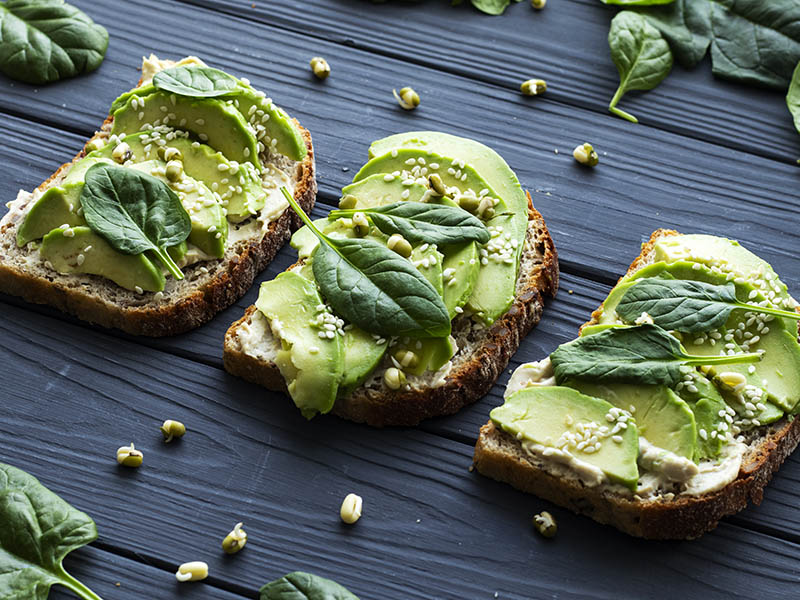 List Of The Insanely Tasty Vegetarian-Style Appetizers
Please go to the kitchen immediately and make a healthy starter with 20 below incredible vegetarian options. I believe that you will fall in love with their flavor in no time.
Total time: Around 5 minutes
I guarantee you'll love the recipe at first sight because of its colorful and bright appearance. The dish's beauty is created from the yellow color of corn, black beans, green or red hue of bell pepper, and more.
This southwest dip becomes more flavorful with the addition of dressing. It brings a fresh and tangy flavor to this savory appetizer. I often make it to consume with steak, fish, hot dogs, or burgers.
It is easy to make novel variations of this dish by varying beans like kidney beans, cannellini beans, or chickpeas. You can bring new colors to your delicacy by using bell peppers with various colors.
Initially, this dish (aka Texas caviar) was born in 1940 in Texas. Helen Corbitt made this excellent recipe first and served it at the Houston Country Club on New Year's Eve.
It is simple to make delicious Cowboy Caviar with these instructions.
Total time: About 1 hour
You will no longer be hungry this summer because Caponata will be your savior. It is a Sicilian dish and is often enjoyed as a delectable appetizer or accompaniment, depending on preference.
Roasted eggplant, bell pepper, tomatoes, and celery are the star ingredients of this tasty recipe. Furthermore, the tangy and sweet flavor of red wine vinegar and honey will make you irresistible.
This colorful and healthy dish makes you sob as soon as you see it. Typically, restaurants will serve this delectable treat with meat or fish dishes as a side dish. Plus, you can make it for picnic parties.
Of course, there is no problem with freezing this food for later use. According to my research, this delicacy is inspired by the combination of Pisto Manchego and Ratatouille of Spanish and French cuisine.
Total time: Around 30 minutes
If you like the bustling sound of crunchy food, you should make Broccoli Fritters right away. This appetizer is a common choice for vegetarians due to its deliciousness and healthiness. For the best result, please enjoy it with your best-loved dipping sauce.
When you look at these fritters, you are attracted by their beautiful golden brown shade. Plus, you can come across this excellent food with sweet or savory flavor. Also, the cheesy flavor of Parmesan or cheddar cheese will hook you.
There are various ways to serve broccoli fritters. You can enjoy them with sour cream, guacamole, or cheddar cheese. Moreover, this food will be better when combined with fried egg, melted cheese, or Greek yogurt.
Apply these directions to get healthy and tasty Broccoli Fritters.
Total time: About 1 hour 20 minutes
Potato chips are a famous vegetarian food all over the world. Both children and adults love it. This versatile food can be served as an appetizer, snack, or side dish, so just rely on your liking to serve it.
The main ingredient in homemade potato chips is russet potatoes. They give the food an alluring earthy flavor. Not only that, this dish gets a deeper taste with the appearance of salt. The crunch and beautiful color have stolen many people's hearts.
Before making this appetizing dish, you must soak the sliced potatoes for about 30 minutes. Besides, it's an easy vegetarian dish to cook up using an air fryer if you don't have an oven. Regarding its nutrition, you can get a lot of vitamin C, fiber, and potassium from eating potatoes.
Total time: About 1 hour 15 minutes
Sexy carrot tart, the name shows the appealing visual of this recipe. Actually, it is difficult to refuse this tart when you see this beautiful dish. It looks like a painting masterpiece with many bright colors creating a harmonious composition.
These pops of color come from multi-colored carrots. Also, you cannot miss the creamy and cheesy flavor of the almond-cheese filling. The final part contributing to this recipe's success is the tart crust, which is made from puff pastry.
The citrus and warm flavor of orange juice and ginger in the glaze will stimulate your taste buds. Alternatively, this glaze brings moistness and smoothness to this beautiful recipe.
Total time: Around 15 minutes
When talking about traditional Mexican food, I have to mention Guacamole. It is a delicious dish made with mashed avocado and various ingredients and seasonings.
Today, I will walk you through the process of making yummy Copycat Chipotle Guacamole. The striking citrus flavor of lime and the aroma of cilantro will be the accents of this fantastic dish. Also, the light green shade and smooth texture captivate you instantly.
In addition to the delicate buttery taste of avocados, the appeal of this dish also comes from the characteristic flavors of garlic and onions. It makes an intense impression on diners at the beginning of the meal. And do not forget to serve it with tortilla chips.
Moreover, avocados play a crucial role in the success of this food, so finding high-quality avocados is a top priority. It is best to use avocados with woody stubs. Also, avocados with moderate softness will be good for this dish. Please press your thumb on it to check.
You should enjoy Guacamole as soon as you are done to prevent it from turning brown. Alternatively, cover the bowl with plastic film or a lid when you want to preserve this treat.
Explore how to make outstanding Chipotle Guacamole immediately.
Total time: About 35 minutes
Puff pastry is a well-known ingredient in many delicious recipes. It's time to mix it with mozzarella, cream cheese and tomatoes to make an excellent appetizer.
You'll have a light and healthy dinner or lunch with this fantastic tart, salad, and a glass of wine. You can go crazy with the tenderness and sponginess of the puff pastry and the typical sweet and sour taste of tomatoes.
When serving it, please arrange the tarts on a cutting board and sprinkle basil leaves on top to accentuate the dish. Moreover, it is suitable to appear at buffet parties. And it will taste best when eaten warm.
Total time: Around 10 minutes
I believe you will be unable to withstand the deliciousness and explosive flavor of the Spicy Hummus recipe. The creamy and fresh dish is a great suggestion to kick off the gatherings. Also, its simplicity will help you save much time.
This healthy dip is a well-combined blend of chickpeas, tahini, lemon, and garlic. People in Middle Eastern countries think they are the inventor of this food, but there is still no evidence of its origin.
You'll be knocked down by the spicy taste of chili powder and red pepper flakes. In case you are allergic to chickpeas, you can use black, pinto, or white beans as ideal alternatives.
You can change your palate with different variations of this delicacy like Roasted Red Pepper Hummus, Jalapeno Hummus, Sriracha Hummus, or Indian-Spiced Hummus.
Overall, when you go to Middle Eastern nations, it is easy to spot this delicacy with a red clay bowl or pita chips. This excellent recipe will add fiber, iron, protein, and calcium to your body.
Total time: About 1 hour 35 minutes
You should not miss Loaded Vegan Potato Skins to have a perfect vegan/vegetarian feast. Indeed, it is hard to forget the creamy and tender consistency of the potatoes and the rich and seductive flavor of creamy tahini sauce.
To have healthy tahini sauce, you just need to mix tahini and lime juice. The excellent potato skins are stuffed with chickpea, onions, sun-dried tomato mash, and caper. The fusion gives a fresh and creamy flavor.
You can think of a wooden boat with the brown crust of potato and the ingredients and sauce filled in the center of the potato piece. Let's use chopped chives and spring onions to beautify this fantastic recipe.
It's time to learn the best tutorials to make Loaded Vegan Potato Skin.
Total time: Around 5 minutes
Let's start with a bowl of creamy and tasty vegan tomato soup at the party. You only need 5 minutes in the kitchen to get a yummy dish with a beautiful red shade and smooth texture. So it is time to impress your loved ones in the family.
The warm dish wakes you up with tomato paste's slightly sweet and sour flavor. Also, I love the appearance of unsweetened vegan milk in this delicacy to give it a rich and fatty flavor. Plus, a bit of sweetness of sugar gives you a good mouthfeel.
You can create a new variation for this dish with a slight change. Please try adding cashews or other nuts to this recipe and let me know how you feel. For serving, it is best to consume it with a chickpea salad sandwich, chopped salad, and crispy tofu.
Total time: About 20 minutes
Do you need a wholesome appetizer and snack? You can choose Ginger Soy Glazed Edamame since it can work well with 2 roles. This dish is not only delicious but also nutritious with high protein content.
Edamame pods are the star ingredient of this recipe. It is flavored with the addition of ginger soy glazed. The typical umami flavor of soy sauce mixes perfectly with the warm and earthy touch of fresh ginger to bring an outstanding experience.
Moreover, this delicious food will not be complete without a little salty taste of sea salt. Also, edamame retains its distinctive green color and slight crispiness after processing.
It is one of the well-known foods in Japan. The Japanese often consume it with beer or sake to relax with friends after a long day.
Total time: About 10 minutes
In case you have cream cheese on hand, you should combine it with some other easy-to-find ingredients to prepare a delectable appetizer for your meal. The recipe I would like to recommend to you is the Dill Pickle Wrap Dip.
The first memorable feature of this recipe is its cheesy and silky texture. Also, the white color of the treat brings an elegant atmosphere to your party. It is perfect for serving with chips, raw veggies, or crackers.
Not only that, your dish needs a little onion and garlic powder to diversify the flavor and add fragrance to the dish. You can replace cream cheese with dairy-free cream cheese if you need a healthier recipe.
Before serving, do not forget to chill the food to enhance the dish's taste. In case the dip is too dense, it is acceptable to handle it by adding pickle juice or Greek yogurt to the mixture.
Total time: Around 25 minutes
Paneer is also known as Indian cottage cheese. It is a non-aged, soft cheese made from curdling milk, lemon juice, or other acidic elements. Paneer Pakora is a vegetarian appetizer recipe you can make with this cheese.
You can lose your soul with the crispy outside and soft inside of this excellent food. Therefore, it is also suitable to enjoy as a delicious snack. In terms of appearance, the outer batter layer has an eye-catching yellow color after frying.
The secret to this delicacy's attraction is the batter's crispiness. For best performance, I recommend adding rice flour and baking soda to the better mix. Even better, do not make the batter too thick or watery.
Total time: Around 35 minutes
An effective way to impress your guest from the first moment of the meal is to treat them with a Vegetable Pakoras recipe. This insanely good treat with the alluring gold hue will steal your diners' hearts right after the first bite.
You'll have this mouth-watering dish to eat after frying the mixture of dried chickpeas, sliced potatoes, and other vegetables. Even better, this fantastic dish's soul lies in the cilantro sauce's light and creamy flavor.
This green sauce contains cilantro, baby spinach, yeast, and olive oil. Your mouth might explode with a bite of crispy, fragrant pakoras bathed in charming cilantro sauce. All will invade your entire oral cavity in an instant.
Besides cilantro sauce, this recipe is suitable to eat with chutney and chili sauce. For a gluten-free recipe, try using all-purpose flour instead of chickpea flour. Finally, remember to cut the potato evenly and thinly for the best results.
You can make Vegetable Pakora easily with the instructions.
Total time: Around 15 minutes
Do you have any idea to go with crackers, bagels, or toasts? Herb And Spicy Cream Cheese is a suggestion you need to consider. Because this is a creamy cheese-based dish, it has the smoothness and creaminess of a tasty dish.
One essential thing you need to keep in mind when making this recipe is to crush the garlic well, and I recommend using the garlic press. One trick to save time whipping cheese is to use a hand mixer.
Before serving, do not forget to chill the food in the fridge for about 1 hour to make it more flavorful. In fact, it is acceptable to keep the recipe in the refrigerator for up to 2 weeks.
Total time: About 15 minutes
If you are passionate about dishes made with pickled or marinated vegetables, I think you should learn how to make a Relish Tray right away. You can consume it as an appetizer or side dish at special parties.
You can recognize this dish quickly, thanks to the colorful and varied colors of the veggies. Usually, boiled peanuts, pickled okra, green beans, and others will be displayed on glass dishes. There are many other options you can use depending on your preference.
Besides the veggies, you can enlarge the flavor with different cheeses like provolone, manchego, or cheddar. Instead of using glass dishes, serving trays, mason jars, coffee cups, or gravy boats are other effective ways to serve this recipe.
Note, you must prepare small plates, napkins, and cocktail forks for diners when serving this dish. Plus, you should choose the right ingredients to have a harmony of color and texture.
Total time: Around 10 minutes
You can get the exciting experiences with the fusion of the buttery taste of avocados and the complex flavors of the blend of cilantro, mint, and pomegranate seeds in this Avocado Cup With Pomegranate Salsa Verde recipe.
This food is a harmonious color combination with the light green avocado, bright red pomegranate seeds, and green cilantro. This yummy dish is seasoned with lemon juice and Sel Magique Classic Blendz (mix of lavender, thyme, marjoram, savory, and Fleur de Sel de Guerande)
The avocado halves are like small cups filled with herbs and fruit. It is so effortless to have a tasty dish since you just mix the ingredients together and put them in avocados.
Total time: Around 14 minutes
Vegan Mushroom Bruschetta is an incredible recipe with a rustic look. Meaty mushrooms, herbs, and caramelized onions are neatly stacked on crispy and fragrant toasted bread slices.
When you bite into this tasty food, you'll be immersed in its crunchiness and tenderness. The ingredients blend and melt in your mouth gradually. Aside from eating as an appetizer, serving this food as a mouth-watering snack is good.
Keep the operations to make Vegan Mushroom Bruschetta in your cookbook.
Total time: Around 15 minutes
You do not need to worry about the appetizers menu for the party anymore because Flatbread Caprese will help you. Also, if you are a loyal fan of traditional Caprese Salad, you must go to the kitchen to make this yummy and crispy recipe in no time.
This flavorful food is a well-combined blend of fresh tomatoes, mozzarella, spinach pesto, and balsamic glaze. Of course, the crunchy and firm flatbread is an indispensable element.
When you glance at this amazing recipe, you might imagine a beautiful landscape with lots of colorful interlacing on the bread. Of course, its rich flavor makes you want to enjoy this food again and again.
If you love the novelty, please try using sun-dried tomatoes instead of fresh ones and add some sun-dried tomato oil to this recipe.
Total time: About 10 minutes
Please save Warm Spiced Olives in your cookbook to treat your family members right away. This healthy recipe is an ideal way to start a gathering. You can absolutely prepare this recipe beforehand to save time at the meal.
This incredible recipe will bring a breath of fresh air to the party with olives, orange zest, and common spices. Typically, I make this delectable dish when I have bread on hand to mix at the meal.
If you want to bring a quality dish to diners, you should prioritize unpitted olives and high-quality virgin olive oil.
Total time: About 30 minutes
This is a fantastic choice for Asian food lovers. Asian sumi salad in baked wonton cups is suitable for small gatherings. The light flavor of this food brings a pleasant feeling to diners while consuming.
This is a convenient and cheap recipe since most of the ingredients are inexpensive like cabbage, green onions, wonton wrappers, or sesame seeds. However, they bring high efficiency and perfect texture to the dish.
Essential note: You should serve this salad as soon as you put it in the cup for the best flavor and texture. You can also eat it the next day, but this salad will not retain its original crunchiness.
Total time: About 2 hours 5 minutes
This burrata appetizer is an amazing combination of fresh basil pesto and sticky tomato jam. This perfect food pairs perfectly with crostini at holiday parties. And I am sure your guests will love this combination so much.
The food has 3 basic layers. First, you'll fill a plate with tomato jam. Next, a layer of pesto will be the second ingredient to be added, and a ball of burrata will be on top. You can add olive oil or salt on top of burrata.
Spreading pesto, burrata, and jam on each bite can make your food taste richer. Also, it is possible to make pesto and tomato jam beforehand and you can assemble the components to serve at the party.
Total time: About 15 minutes
Mexican street corn dip is a light, creamy, and cheesy appetizer. It is an ideal companion to tortilla chips. You can enjoy this dish hot or cold depending on your preference.
You'll find the light taste and subtle aroma of fresh corn in this yummy treat. Also, the spicy taste from green chiles is an indispensable feature in Mexican food. It tastes better with cotija cheese, sour cream, herbs, and spices.
If you want to serve it hot, you can add the ingredients and corn to the pan and stir with sour cream. Cook it in a few minutes and serve immediately. For leftovers, you can use them to make salads, tacos, and nachos.
Give These Vegetarian Appetizers A Try!
Are you a vegetarian? What do you think about these easy vegetarian appetizers I provided in the article? The food with vegetarian-friendly ingredients will help improve your health significantly. So, let's give them a try right away!
An essential thing you must do right now is to share this post with your relatives and friends. In addition, this list will be more diverse with your other ideas, so do not forget to show them in the comment section.
Your diet will be healthier with the easy vegetarian appetizers. You can have a chance to taste many types of vegetables after reading this list. Thanks for your time!