What are some easy summer crockpot recipes for new cooks? You'll find out the answer right here in this post. Here is a list of dishes that can be repeatedly served in summer. Even if you're clumsy at cooking, you can make delicious meals without messing up your kitchen.
It's summertime, and you don't feel like cooking anything. These crockpot recipes will become your lifesaver. Open your fridge, grab some ingredients, make preparations, place everything in the crockpot, and you're golden. What an easy way to cook yummy dishes!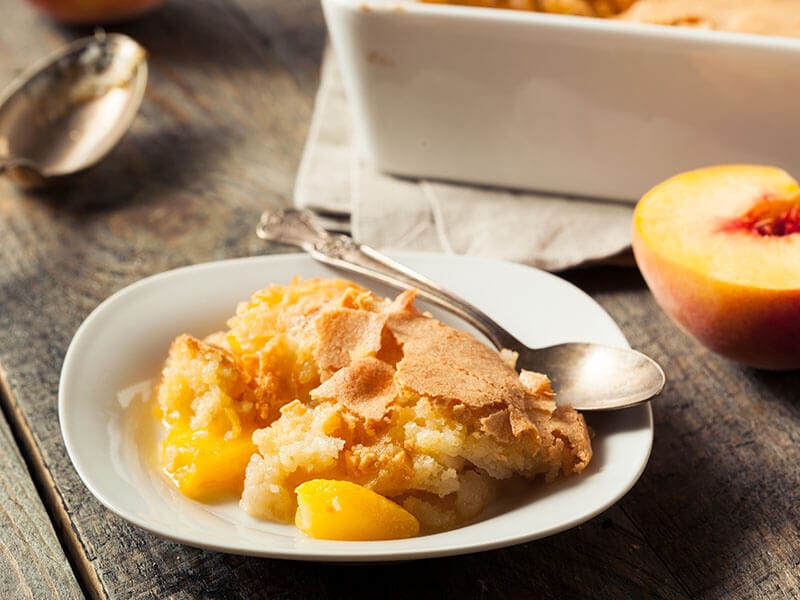 Slow Cooker Recipes For Feeding Your Family
I'm not lying, but you can cook any ingredient in a crockpot, from meat and veggies to pasta. You will realize how magical the crockpot is when it can tenderize everything without heating your kitchen up in the dog days of summer. Let's jump to the recipes now!
Total minutes: 5 hours 3 minutes
Chicken can never go bad in a slow cooker. Tender shredded chicken flavored with taco seasoning and salsa can go with nachos, salads, or sliders. This recipe is amazing when it only takes 3 minutes to prepare and includes no more than 3 ingredients.
You should use jarred salsa since its texture is chunkier than the fresh one. Some toppings you may like to mix with shredded chicken are cheese, guacamole, sour cream, etc.
You should allow the chicken to cook for 5–6 hours on low and about 2 ½ to 3 ½ on high in the crock pot. Any leftovers can last for 3-4 days in the fridge. The frozen chicken can last up to 6 months when you keep it in a container and freeze it.
Slow cooker Mexican shredded chicken is tender and bold in flavors.
Total minutes: 4 hours 25 minutes
The chicken tinga tacos are crunchy on the outside and packed with a spicy and cheesy flavor. The chicken can be stuffed into tortillas and dipped in avocado crema sauce. These Mexican tacos will quickly become your favorite dish for every lunch.
In the crockpot, place the chicken, onions, chipotle, and some seasonings and cook for 4-5 hours. Use either boneless chicken thighs or breasts. To make the crema sauce, you'll need to blend avocado, jalapenos, cilantro, honey, and salt to taste.
Total minutes: 3 hours 20 minutes
Sticky brown rice, juicy chicken, and acidic lemon are perfectly incorporated in this recipe. Creamy crockpot chicken and rice can both satisfy your cravings and taste buds with their irresistible taste. This is a must-cook recipe since it's easy, inexpensive, and family-friendly.
After being cooked in the crockpot, the well-seasoned chicken is extra tender and full of flavor. The texture of the rice is supposed to be moist, creamy, and casserole-like.
Depending on your desire, you can serve brown or regular white rice with the crockpot chicken. This recipe is versatile, so feel free to substitute or add more ingredients you like. Adding some cheese can make your dish creamier and tastier.
Total minutes: 3 hours 20 minutes
There's nothing wrong with eating warm soup in the summer heat, especially when this chicken orzo soup is so hard to resist. A bowl of juicy shredded chicken, tender orzo, and herbs is low in calories and hearty.
If you don't have any orzo on hand, replace it with egg noodles or rice. One small note when using the noodles: don't put them together with the other ingredients in the crockpot. I'm sure no one is comfortable when eating overcooked noodles.
It'll be more wholesome when you prepare some slices of bread to dip into the finger-licking crockpot soup. Even kids suffering from a loss of appetite due to the heat will become a fan of this chicken soup.
Total minutes: 9 hours 15 minutes
One of the biggest pros of the crockpot is that it tenderizes everything, even the toughest beef. Save your money on high-priced cuts because chewy meat will get tender thanks to being cooked at a low temperature for many hours in the slow cooker.
Use chuck roast for this flavorful beef crockpot dish and sprinkle the beef with chili powder, paprika, cumin, and salt. Since the tough fibers need time to break down, leave the rest for your crock pot and come back in 8 hours.
When shredding the meat, if you find it's still tough, cook it for a further 30-60 minutes until completely tender.
Total minutes: 8 hours 10 minutes
Slow cooker Mongolian beef is meaty slices cooked for hours with soy sauce, veggies, and some spices. Your meal will become a hit if you serve this Mongolian-inspired dish with a bowl of fluffy white rice.
Can you make it when you're busy with work? Absolutely. Before going to work, put the beef and other ingredients in the crockpot and set it to cook on low for 6–10 hours. Once you get home, add green onions and sesame oil. Your Mongolian dinner is ready to serve.
You can even prepare slow cooker Mongolian beef on the busiest days.
Total minutes: 5 hours 20 minutes
This alluring slow cooker shrimp boil is perfect to be eaten all summer long at family parties or get-togethers. The food is a hit thanks to Old Bay seasoning, a blend of spices and herbs.
Also, shrimp, sausage, and corn bring out the sweet, juicy, and smoky flavors. Whipping this recipe is never challenging, but note these tricks to get the desired result. You should add the potatoes to the pot first since it'll take 3–4 hours to tenderize.
On the other hand, shrimp, corn, and sausage are easily overcooked, so put them in the cooker last. Let's dip the shrimp dish in hot or cocktail sauce and pair it with beer for a yummy summer dish.
Total minutes: 6 hours 20 minutes
Summer is the season of grilling parties. But after ingesting too many heavy dishes, a bowl of thick and creamy soup can comfort your stomach. This crockpot chowder is the ideal combination of sweet corn, starchy potatoes, and salty bacon.
Remember that the chowder will become watery and flavorless if you pour in more liquid than required. After removing corn kernels from the cobs, don't forget to use the back of the knife and scrape the cobs to obtain the milk from them.
You can eat the chowder alone or prepare a few chunks of bread or cornbread to dip in. This corn chowder recipe is unbeatable.
Total minutes: 2 hours 10 minutes
Creamy and gooey mac and cheese is a nostalgic slow-cooked dish with pasta to make at dinner parties, holidays, and potlucks. However, it'll get extra cheesy, yummy, and flavorful after cooking in your crockpot for a few hours.
Classic elbow macaroni noodles are best for this. However, you can substitute them with other short-cut pasta types. Besides butter, heavy cream and condensed cheddar cheese soup are two secret ingredients for the creamiest texture ever.
Crockpot mac and cheese can be a family-friendly dinner or a side dish for every meaty main course. If you can't consume it within several days, store it in the freezer for up to 1 month.
Enjoy your summer vacation to the fullest with this crockpot mac and cheese.
Total minutes: 4 hours 30 minutes
Buffalo wings are a must on every summer game day. With this recipe, the chicken will get ready in the pot while you entertain yourself with other things. Slow cooking will make the chicken wings more tender and delicious than deep-frying.
It will take about 4 hours to cook the wings in the cooker. Turn the heat to high and cook the meat for the first two hours. Then, reduce to low for the next two. To let the chicken come out perfectly crispy and browned, you should bake it for another 20 minutes in the oven.
The food is even more lip-smacking when drizzled with blue cheese or homemade ranch dressing.
Total minutes: 3 hours 30 minutes
Baked beans are the supreme side dish for serving with mac and cheese or any lovely summer recipe you have in mind. With saucy beans, tender bacon, and spicy BBQ sauce, these slow cooker baked beans completely melt in your mouth.
This version of baked beans can pair perfectly with grilled meat and burgers, or you can add some cheese on top and serve as a mouth-watering crockpot dip. Plus, the side dish can be a flavorful filling for quesadillas or burritos. No more hesitation; try this recipe at your next grilling party.
This homemade side can last for 3–4 days in the refrigerator. Warm the dish in the microwave or on the stovetop prior to serving. Also, you can place the cooked beans in freezer bags and freeze them for up to 3 months.
Total minutes: 8 hours 10 minutes
Crockpot pulled pork drizzled with chimichurri sauce will kick you in the mouth with flavor. This crowd-pleasing recipe is simple and includes only easy-to-find ingredients. For serving, this pulled pork tastes the best with these partners: Greek yogurt, salsa, etc.
The chimichurri sauce is made by blending cilantro, serrano pepper, olive oil, sugar, and salt in a food processor. As for assembling the pulled pork, a boneless pork shoulder is suitable in this case. Rub the meat with spices, brown all sides, and cook for 8 hours on low heat.
Total minutes: 2 hours 10 minutes
Crockpot BBQ meatballs made with lean ground turkey are an ideal summer appetizer for every crowd gathering. These tender, meaty, and juicy meatballs are low in sugar because they do not include grape jelly like most recipes out there.
Remember these small notes when assembling the appetizers. Make the meatballs equal in size with a round tablespoon for measuring. The ideal cooking time is around 12–15 minutes until the internal temperature reaches 160°F. A meat thermometer can help you check the doneness more easily.
Before dishing up, insert a toothpick into each ball and place a small bowl of BBQ sauce alongside for dipping. Moreover, you can serve the meatball as a main dish when eating with soft rice.
Total minutes: 8 hours 5 minutes
Try this summery chicken curry if you're a fan of Asian cuisine. Moist and flavorful chicken shreds are irresistible after being braised in the mix of coconut milk, curry powder, fish sauce, and lime juice. Are you uncomfortable with fish sauce? Use soy sauce as a substitute.
Preparing the Thai-style dish in the slow cooker is a game changer. There is literally no skillet, stove top, or sauteing. Everything you need is a crockpot. When the chicken is tender, shred it and mix it with chopped basil and cilantro.
Satisfy your cravings with Thai basil chicken curry and fluffy cauliflower rice or naan, an Asian flatbread.
Total minutes: 4 hours 30 minutes
A recipe that can be effortless to assemble and please your whole family is right here. You can serve this crockpot lasagna all year round without getting tired.
You just need to spend a few minutes preparing the meat sauce. Your crockpot will take care of all the hard work. Here is how you can layer the dish beautifully. The first layer is the browned meat sauce, followed by lasagna noodles and then cheese.
To prepare it ahead, layer the lasagna as instructed and keep the crockpot refrigerated overnight. On the next day, pop out the crockpot and cook for 3 hours on high or 6 hours on low.
Crockpot lasagna will satisfy your craving with an incredibly cheesy flavor.
Total minutes: 2 hours
Need a chocolate dessert to please your sweet tooth on a lazy day? The slow cooker chocolate peanut butter cake is the best option. Your family will get obsessed with the rich and milky sweet treat.
Chocolate cake mix, butter, eggs, and creamy peanut butter are all you need for this no-bake cake. Use a hand-held electric mixer to beat the ingredients. Pour the batter into the pot and set the heat to high.
Once the cake is cooked, remember to let it cool for 15 minutes before spreading the peanut butter glaze. As for the topping, cut the miniature peanut butter cups in half and top them on the dessert together with fudge sauce.
Total minutes: 2 hours 40 minutes
Make candy in a crockpot? Yes, for sure. This delicacy made in a mini crockpot can become your kids' favorite snack during summer since it's packed with sweet chocolate, nutty peanuts, and almond bark. Try it, and you will realize this is the easiest way to make candy you've ever known.
Let's talk about the ingredients. You can substitute peanuts with any of your favorite nut types. It's recommended to use German chocolate or semi-sweet chocolate because of their sweetness.
These lovely slow cooker treats for children can last for a month if you follow this guide. Place the treats in an airtight container, using parchment paper to layer them, and keep them refrigerated. The candy should be totally set before being stored.
Total minutes: 3 hours 15 minutes
This delicious dessert made with a slow cooker will melt your heart with its bubbly texture and the sweet, juicy taste of peaches. Also, you can make this recipe vegan by replacing butter with plant-based products.
Crockpot peach cobbler easily gets soggy if it absorbs too much moisture. Hence, layer some paper towels between the lid and pot to keep the liquid from dripping. This is a simple and effective trick you can use to cut condensation.
Using fresh or frozen peaches won't impact the flavor, but using canned peaches will. Your dessert can be more wholesome when served with vanilla ice cream.
Would you like to feed your family with bread but don't want to heat up the kitchen? This recipe is the most fitting. Undoubtedly, crockpot banana bread is as soft and moist as an oven-baked one while saving you a lot of effort to assemble.
The delightful taste of the bread version won't upset your sweet tooth. The sweetness of the charming treat is a mix of mildly sweet bananas, warm and aromatic cinnamon, and vanilla flavor. The suggested cooking time for the bread is 4 hours.
Total minutes: 2 hours 50 minutes
Slow cooker Brussels sprouts mixed with veggies, nuts, and fruits will become a star as soon as they appear on the dinner table. Tender and savory veggies strike a balance with the slightly sweet-tart taste of cranberries and the crunchiness of pecans.
Honey cinnamon sauce is the key that makes the side bold in flavor. The sauce simply contains honey, apple cider vinegar, and some spices. This colorful vegan dish made with a crockpot can pair with almost any meaty main course on most occasions of the year.
Here are some tips to help you succeed. Only add cranberries 5 minutes before you serve. Separate the veggies and the liquid if you're not ready to enjoy them instantly.
Total minutes: 3 hours 10 minutes
Rice pudding is always a top-notch choice in your slow cooker dessert menu. Compared to the oven-baked rice pudding, the crockpot treat tends to be ideally creamier, smoother and isn't browned at the top. More importantly, it's fuss-free.
What type of rice should you use in this dessert? Look for pudding rice, which is plump, short-grain rice and is frequently very sticky after cooking. Risotto rice is also a good substitute though it requires cooking longer.
You need to adjust the time because each slow cooker differs from the others. If the rice is still crunchy, it's undercooked and needs a longer cooking time. The pudding is still yummy after 3 days of storing it in the fridge.
Slow cooker rice pudding is fascinating to serve all summer.
Total minutes: 4 hours 10 minutes
After trying crockpot gold potatoes, Polish sausage, and sauerkraut, you will repeatedly make the vibrant main dish throughout the scorching days. It never goes wrong when you dish it up for family dinners or weekend parties.
Besides the tasty flavor, the food has a pleasant aroma because of the bay leaves and caraway seeds. As for the bay leaves, after simmering for a long time, they produce a tea-like scent. Furthermore, caraway can both sweeten and fragrance your dish.
Total minutes: 2 hours 45 minutes
Slow cooker blueberry French toast is slightly crispy around the edges while the interior is still soft, moist, and flavorful. The toast is for everyone since it's gluten-free. Vary the taste by alternating blueberries with raspberries or blackberries if you want.
You can prepare the treat the night before by layering the ingredients in the crockpot and letting them refrigerate overnight. When you wake up, your breakfast is also ready to bake. To check the doneness, the internal temperature of the dish should reach 175°F.
Total time: 2 hours 40 minutes
Good news for unskilled bakers! This crockpot chocolate lava cake is simple to whip up and loaded with flavor without baking. The goody is spongy, bubbly, and rich in chocolate flavor. Top with some whipped cream and drizzle with homemade chocolate sauce. It's so charming.
There is an old but gold trick to know if your treat is done. Insert a toothpick in the center of the cake. If it comes out clean, it's perfectly cooked. As for the topping, you need to gather instant chocolate pudding, milk, pie filling mix, and chocolate chips.
Total minutes: 4 hours 15 minutes
This flavorful casserole made with a slow cooker uses ground beef, tater tots, cheese, and salsa. The delicious dish can satisfy everyone's taste buds, even picky eaters. In addition, it's simple to store, freeze, and reheat.
Let's whip up your dinner in 3 steps. Cook the beef, salsa, and other seasonings in a skillet first. Layer and cook the beef mixture with tater tots in the crockpot. Then, sprinkle with cheese and serve. Remember to only add cheese when 30 minutes are remaining.
To enhance the flavor, top the dinner with sour cream, guacamole, or chopped cilantro.
Total minutes: 4 hours 10 minutes
These BBQ little smokies are what you need for a tasty appetizer to serve at the next party. Tossing little smokies with honey barbecue sauce, grape jelly, ketchup, and garlic is the only thing you have to do in this recipe.
Add a little cayenne pepper to spice up your snacks, or mix the smokies with some meatballs. Just do as you want with this flexible recipe. You can refrigerate the leftover smokies for up to 5 days.
There are some ways to enjoy your lovely smokies. Eat them as meaty appetizers with pizzas and buffalo chicken dip, or serve them with veggies, rice, or butter rolls as a main dish.
BBQ little smokies will steal your show at the next get-together with their deliciousness.
It's Time To Hand Off Everything To Your Crockpot
As promised, I've provided you with some amazing recipes you can make every summer. Appetizers, main dishes, sides, and even desserts can be effortlessly done in your magical crockpot. All the foods above are always best for crowd-serving.
Have you found the most favored ideas? Don't forget to tell me how successful you are with those amazing recipes in the comments below. If you think this post is interesting, share it with at least one of your friends. Thank you for being here with your time.