Unlike conventional dishes, the best sous vide recipes allow you to cook with minimal effort and active time. Though you have to wait longer to enjoy the food, the result is always worth it as the risk of failure is almost zero.
There are certain things you have to ensure when making sous vide dishes. For example, an ingredient bag has to be fully submerged in the water bath, and the temperature has to be set correctly. However, this is a simple method overall.
If you are looking forward to simplifying your work in the kitchen, don't hesitate to try these recipes out.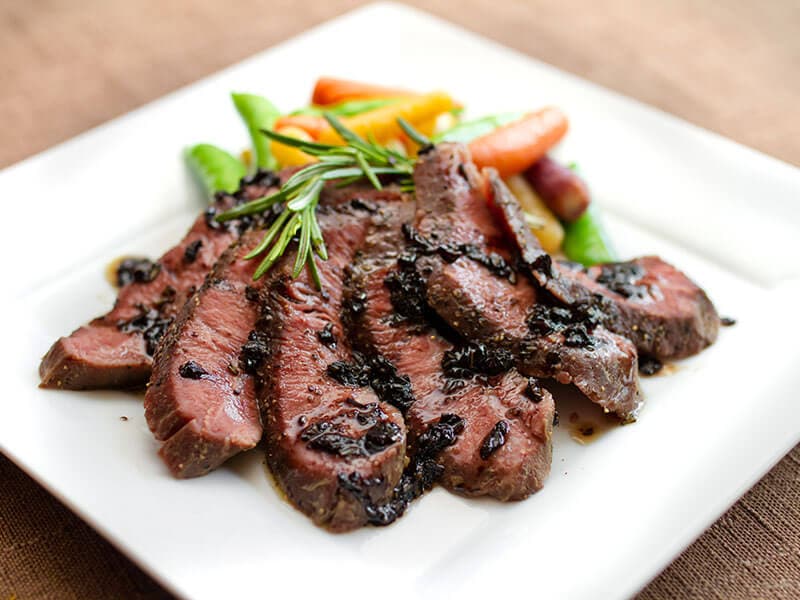 The Ultimate Recipes For Sous Vide Cooks
This article presents recipes you can apply to pork, beef, chicken, vegetables, and several other foods. Read on to discover these hassle-free, delectable dishes.
Total time: 2 hours and 30 minutes
This sous vide recipe cooks your chicken at 155 degrees F for two hours before frying it in hot oil. To make these addicting sandwiches, it's best to use boneless, skinless thighs instead of chicken breasts. The reason is that they are softer and have a better texture.
After the meat is well-cooked in the sous vide cooker, it takes only a few minutes to get an amazing golden color in the pan. Then, assembling the sandwich is a piece of cake. Start by adding some mixed sauce to a bun, then the chicken, lettuce, and more sauce.
Total time: 1 hour and 10 minutes (excluding chilling time)
If you have failed multiple times with the traditional method of making creme brulee, this recipe is for you. Making this dessert in a sous vide cooker is effortless and fool-proof. You seriously cannot fail! From now on, you will always get perfect creme brulee.
Apart from that, sous vide cooking prevents curdling and makes your dessert last longer. Normally, creme brulee can last a few days in the fridge. With this recipe, it is good for up to two weeks. On top of that, the flavor is as good as the traditional version.
Before serving, don't forget to torch your dessert to give it a hard, golden surface.
This chef shows you how to make sous vide creme brulee from start to end with a fail-proof process.
Total time: 12 hours and 35 minutes
Short ribs are between the chuck and the ribs, carrying their characteristics with a rich marbled texture and deep beefy flavor. Using bone-in short ribs to make this dish will enhance the flavor further.
Sous vide beef short ribs are incredibly simple to make with only six ingredients. Also, while the entire process takes over 12 hours to complete, the effort required is minimal. In the end, the dish is so delicious that anyone will fall in love with it from the first bite.
Of this ingredient list, brown sugar is almost irreplaceable. It caramelizes and boosts the flavor of your dish. As for the BBQ sauce, pick any product you like, but it should not be too runny or sweet.
Total time: 13 minutes
Broccoli doesn't take as much time to cook in the sous vide cooker as meat. Specifically, in this recipe, you need to place it in the water bath for ten to 13 minutes only. As soon as you take the vegetable out, place it in an ice bath to prevent over-cooking.
Compared with cooking on a stovetop, sous vide always brings a tender texture to your broccoli while maintaining its natural green hue. Despite its simple instructions, you can refer to the following tips for the best result.
Firstly, adjust the cooking time depending on the softness you like. Additionally, prepare the ice bath when the broccoli is almost done so that you can soak it immediately after cooking. Otherwise, the green hue will turn brown-gray.
Total time: 1 hour and 30 minutes
Through sous vide, salmon flesh will become extremely tender and flaky. It's evenly cooked, so you get the same tenderness in every part of the filet.
Following the sous vide step, searing the salmon benefits the dish in terms of flavor and texture, making the surface astringent as the edge becomes slightly crispy. It also elevates the flavor by adding depth to it.
The other key part of completing this dish is the beurre blanc, a warm butter sauce that's creamy and tangy with a tad of sweetness. A drizzle of this sauce with parsley on top of the fish gives it extra moisture and completes the whole thing for a fancy dinner.
Total time: 3 hours and 15 minutes
Coffee liqueur is a mix of coffee and alcohol, while sugar is added to balance the flavor. The process for making coffee liqueur is straightforward. All you have to do is mix the ingredients in a zipper-lock bag or a jar and place it in the sous vide cooker's water bath.
After three hours, take the bag out and strain the liquid into a container. Refrigerate the coffee liqueur overnight before serving, or you can store it for half a year. You can enjoy this drink with ice or use it as an ingredient to make cocktails.
For those who can't imagine what cocktails to feature this liqueur, you can try the Black Russian, toasted almond cocktail, triple espresso martini, and mochatini.
This sous vide coffee liqueur guide offers a slightly different list of ingredients. Click and find out!
Total time: 1 hour and 30 minutes
Making desserts sous vide is like a dream come true for me. This cooking method makes some treats hassle-free, including this tasty sweet potato dessert. The following recipe makes eight jars, enough for an entire family on a holiday night.
The sweet potato mix is the core of this dessert, which carries a lovely sweet taste, strong vanilla scent, creamy flavor, and many other spices to form a flavorful blend. On top of that is that maple whipped cream made with the maple flavor.
Feel free to garnish the jar the way you like, with mint leaves, for example. These jars last for many days in the fridge so that you can make extra servings for later.
Total time: 1 hour and 15 minutes
This list cannot be complete without sous vide steak, arguably the most common dish to make with this cooking method. Garlic herb butter sous vide steak is evenly cooked, tender, moist, wonderfully juicy, and delectable. It could be the best steak you've ever tasted.
To make sous vide steak, strictly follow the instructions. First, season the steak and pre-set the sous vide cooker to your desired temperature. Next, transfer the steak to a designated bag for sous vide, seal it, and place it in the water bath. The cooking will take an hour.
In the meantime, soften the butter, and mix it with seasonings and herbs. Once the steak is done, sear it over high heat with the garlic butter, about 1 minute per side.
Total time: 4 hours and 10 minutes
These tacos effectively combine Mexican and Asian cuisines. Unlike the BBQ short ribs, this recipe takes advantage of Asia's three signature seasonings: scallions, ginger, and garlic. Add crunchy radish and smooth avocado slices, and you will have a unique taco filling.
Thanks to sous vide, the short rib meat is tender and fully absorbs the marinade to ensure the best flavor. Don't miss out on this recipe if you love a refreshing tweak to your regular tacos. It is now my family's favorite dinner option, and we don't regret it for a second!
Total time: 24 hours and 20 minutes
In Mexico, carnitas is roasted or braised pork shredded into little pieces. It's often used in burritos, quesadillas, and tacos as a filling. Or you can place it on nachos or mix it in a salad. There are various dishes to serve with this pulled pork.
Sous vide carnitas takes the most time to cook on this list, which is between 12 and 24 hours. Therefore, if you plan to serve it at a party or family gathering, prepare and cook it ahead so it will be perfectly ready.
Except for the extreme waiting time, this dish is very simple. As long as you have a good sous vide cooker in your kitchen, roll up your sleeves and start working on this recipe.
If you like to serve sous vide carnitas in tacos, this recipe guide will teach you to make tortillas.
Total time: 1 hour and 35 minutes (including resting time)
Meatloaf is not at all easy to make as the traditional method requires a lot of your attention. Particularly, you must check the temperature periodically to ensure it's correct. Plus, each oven is different, so you must understand your machine to determine the right baking time.
Sous vide allows you to make the ultimate meatloaf without these issues. In addition to that, your dish will surely have sufficient moisture after cooking, a significant benefit over the baking approach. After cooking, don't forget to pair your meatloaf with suitable dishes for the best dining experience.
I have a few tips you can rely on to create the best result. You should use fattier meat, such as 85% lean beef. Soaking the meat in milk will make your meatloaf moist, too. Don't skip this step.
Total time: 30 minutes
The next recipe I'm presenting is really simple, requiring only four ingredients and half an hour to cook. Yet, it has an amazing flavor and utmost fancy in its look. Sous vide pears are soft with a royally golden tone. It's a great dessert for a French-style dinner.
To make sous vide vanilla cinnamon poached pears, you first need to set the sous vide cooker to 175 degrees F. Meanwhile, cut the pears into pieces, and mix them with butter, cinnamon, and vanilla bean paste in a storage bag. Seal the bag.
Transfer the bag to the cooker, wait for 30 minutes, then move the pears to your serving containers. Drizzle the butter spiced syrup and serve with a scoop of vanilla ice cream.
Total time: 2 hours and 10 minutes
There are many good reasons to opt for sous vide cheesecake instead of the conventional version. Like the other sous vide dishes, this treatment is painless to make, comes out perfect every time, and looks cute in individual serving jars.
It delivers a delicious blend of flavors. The cream cheese filling is savory and sour simultaneously, with a lot of creaminess and refreshment. The strawberries balance this out thanks to their crunchy texture and sweet sauce.
However, the best thing is the dessert's structure. The crust of the traditional cheesecake is at the bottom as a separate layer from the filling. On the other hand, in the sous vide version, the crust is placed on top and mixed with the filling in each spoonful. It's faultless!
Following this cook's instructions, you can make conventional sous vide cheesecake in individual jars or full size.
Total time: 29 hours and 30 minutes
Ragu, or ragù, is a well-loved pasta sauce originating in Italian cuisine. Traditionally, it consists of large cuts of meat like beef and pork, tomatoes, and vegetables. This recipe calls for 20 ingredients that contribute to utter toothsomeness.
After 24 to 30 hours of sous vide, the short ribs will be very tender and easy to remove from the bone. It's an awfully long time, but the result is worth the wait. Note that you should always use bone-in ribs as the bones deepen the flavor.
You can serve ragu overcooked gnocchi or a random pasta of your choice. If you want to store it, you can make a big batch and a lot of pasta, divide them into smaller packages, and freeze them until you need to use them.
Total time: 1 hour and 15 minutes
These sous vide egg bites are my go-to choice when I want to have a keto-friendly breakfast. They resemble Starbucks' treats but are much cheaper and hassle-free. Each bite features a sunshine color with a smooth, dense texture with tiny pieces of bacon.
You can replace Gruyere cheese with other cheeses. Options with similar quality include cheddar cheese, Monterey jack cheese, and swiss cheese. Meanwhile, goat cheese or feta cheese will produce a softer texture.
Also, if you want a vegetarian version, use sauteed bell peppers or onions instead of bacon. Lastly, when cooking sous vide egg bites, you can stack the jars to save space without adjusting the cooking time. They will come out as perfect as ever.
Total time: 2 hours and 5 minutes
Sous vide is such a reliable cooking method that you can rest assured your chicken is perfectly cooked. You don't need much experience to determine when it's done. All you have to do is put all the ingredients together in a bag, place it in a water bath, and wait.
However, to achieve crispiness, you have to sear the cooked thighs over heat for a couple of minutes. A cast iron skillet is the best tool for this step because it's sticking-proof by nature and retains heat very well.
Remove as much air from the bag as possible so it won't float mid-cooking. You can cook it for three hours instead of two if you want more tender meat.
Total time: 5 minutes (excluding 2 hours of sous vide time)
You can have a plate of chicken caesar salad ready instantly with pre-made sous vide chicken breast. If you have to cook the chicken from scratch, it will take at least two more hours for the whole dish to come together.
That said, even with pre-cooked chicken, you still have to sear each side for 30 seconds to a minute. It enriches the flavor and gives the meat a beautiful color. To complete the salad, don't forget caesar dressing, which offers a creamy, savory, bright, and earthy taste.
Total time: 29 hours and 15 minutes
Brisket is one of the first smoker dishes every beginner will learn for their barbeque party. However, you may not always create a good result because a brisket can easily turn out dry and bland. That's why this sous vide recipe appears on this list.
Sous vide ensures moist and tender meat. It doesn't give you the smoky flavor and thick, crispy bark, but you can achieve that through grilling or in the oven with liquid smoke or live smoke. If you are tired of failing to make a good brisket too much, it's time for sous vide.
Even when you plan to finish making your brisket outdoors on a grill, you can still use liquid smoke to add some mild smokiness.
In this sous vide smoked brisket recipe guide, you will also get an up-close look at the final meat's texture.
Total time: 1 hour and 15 minutes
Regular mashed potatoes are cooked in boiling water, while sous vide mashed potatoes are cooked in milk and butter. Therefore, they are much more flavorful and creamy, which you will be able to taste with each spoonful.
Plus, this recipe is vegetarian and gluten-free. To make it vegan, use vegan butter and coconut or almond milk. You can also freely add herbs and spices to your liking. For example, some fresh rosemary or thyme sprigs are great additions.
Last but not least, don't mash the potatoes with all the liquid. Separate them, mash the potatoes alone, then add the liquid until you get the desired consistency.
Total time: 1 hour and 12 minutes
These honey butter-glazed carrots have a glamorous tenderness with a glossy appearance from the caramelized surface. The char from being seared over high heat makes them look like they have been toasted in the oven.
Here's the process of making sous vide carrots with honey butter glaze. Step one, set the sous vide water bath to 183 degrees F and mix all the ingredients in a vacuum bag. Step two, seal the bag, place it in the water bath, and wait for an hour.
After that, you can refrigerate the carrots. Whenever you want to serve them, fry them over medium-high heat in a skillet for 10 minutes.
Total time: 30 minutes
It took a lot of trials to finalize the recipe for sous vide poached eggs. However, you no longer have to worry about overcooking. This ultimate recipe takes away all the effort, leaving only ease and deliciousness.
If you have never made poached eggs with this method, there are a few things to keep in mind. First of all, use fresh eggs, cold or room temperature. They always taste better than old eggs. Secondly, the egg shell must be intact.
You should also test with an egg before cooking the whole batch. It will help you ensure a better chance of success.
Total time: 10 hours and 5 minutes
Corned beef and its sides are always a tasty combo to enjoy, and this one is no exception. Sous vide corned beef is a dinner recipe with utmost simplicity.
The recipe calls for one ingredient only: pre-brined beef brisket with a spice packet. You can place it in the sous vide cooker, stay away for 10 hours, and return to a perfectly cooked dish. Serve it with your favorite side dishes, such as carrots, potatoes, and cabbage.
All you have to do is preheat the sous vide cooker, rub the spice on the meat, then put it in the bag. Next, transfer the bag to the water bath. Once the cooking is done, sear the meat over high heat for three minutes per side.
Total time: 1 hour and 40 minutes (including active time)
Sous vide provides the same advantages for pork chop as other dishes. Your meat is cooked well, evenly, with a lot of moisture, tenderness, and zero risks. Through this recipe, you can cook pork chops in four different states.
At 130 degrees F, you will get rare pork chops. To get medium-rare, medium-well, or well-done meat, the temperature needs to be 140, 150, or 160 degrees, respectively. Yet, it's worth noting that the higher the temperature, the drier the meat.
Total time: 1 hour and 13 minutes
Brussel sprouts are highly beneficial for your health. They help you avoid cancer, high blood pressure, diabetes, and heart conditions. If you eat this vegetable regularly, you are protecting yourself quite well.
There are various ways to cook Brussel sprouts, but my go-to option is sous vide, especially when I'm busy on big holidays. As they cook for a whole hour, I can prepare other dishes for a big Thanksgiving dinner.
Making sous vide brussels sprouts cannot be easier, but it's important to keep one note in mind. Always pat them as dry as possible before broiling to obtain the crispiest texture.
Here's a step-by-step guide to making perfect sous vide brussels sprouts.
Total time: 50 minutes
Besides broccoli, carrots, and brussels sprouts, you can cook radishes in sous vide. After 45 minutes of waiting, you can enjoy a plate of tender, deeply seasoned radishes. This heavenly dish doubles as an appetizer or snack.
You can serve sous vide radishes right after cooking. There are no additional steps. Each piece is full of buttery, fatty, savory tastes. The flavor is so delicious and refreshing, suitable for any season of the year, especially its peak season: summer.
Total time: 1 hour and 15 minutes
Balsamic chicken is a dish originating in Italy and has been around for hundreds of years. It entered the US in the 1970s, winning the heart of even the pickiest diners. This dish is great for a cozy dinner when served with garlic bread, roasted veggies, or wild rice pilaf.
The overall flavor of Balsamic chicken depends on Balsamic vinegar, so you must not leave out this ingredient. This Italian condiment has a strong dark color, is highly concentrated, and intensely flavored.
When simmering the vinegar with another ingredient from this recipe, you will get a delicious, slightly thick sauce. Drizzle it on the seared Balsamic chicken and enjoy!
Total time: 4 hours and 30 minutes
If you go to an Asian store and find baby octopuses or octopus tentacles, make sure you buy some to put together this delectable sous vide dish. It's best to get cleaned octopuses so you won't have to do it yourself.
To make sous vide octopus, you first need to mix the ingredients with olive oil, salt, and pepper. Let it chill in the fridge as you whip up the seasoning mixture with the rest of the ingredients.
After that, put the octopus and herbs in a bag, which must then be transferred to the water bath. Wait for four to five hours. Next, take out the octopus, add spices to your liking, and cook it over high heat to get some crispness. Serve this dish hot with some green almonds.
This sous vide octopus guide provides an alternate way to finish the dish before serving.
Total time: 5 hours and 23 minutes
Sous vide key lime looks lovely in little jars, tastes amazing, and is effortless to make. Its bright brown crust is made conventionally by processing graham crackers, butter, and sugar in a food processor.
Meanwhile, the filling comes together in a water bath through sous vide. After four hours of cooking, it becomes dense, smooth, and creamy, with a sweet-tart flavor. The key lime zest brings a zing and refreshing feel to the mixture.
You can garnish the dessert any way you like. Topping it with whipped cream and sprinkling some crust dust and zest is a great idea.
Total time: 5 hours (including chilling time)
Sous vide chocolate mousse is a dream come true for me.
During the hot summer, I crave chill desserts like refrigerated mousse, but making a batch involves activities that make me feel even hotter. Therefore, when I found that I could make a mouthwatering dessert without suffering from the heat, I couldn't wait.
This recipe is so easy anyone can take it on. Basically, mix the ingredients, divide the mixture into small jars, place them in the water bath, wait for them to cook, and let them chill in the fridge.
When serving, simply let them sit at room temperature for a while before adding a scoop of whipped cream on top. This chocolate mousse version is sweet, vanilla-scented, and melts in your mouth. What a perfect summertime dessert!
Avoid A Messy Kitchen With Sous Vide
Simplicity is an undeniable benefit of sous vide. A complicated recipe can be shortened to only one or two steps when you follow this method. Not just that, it doesn't involve much cooking equipment, so you won't end up with a big mess after cooking.
To compile this list, I picked the tastiest options to make with sous vide. If you doubt this method produces great results, you will be surprised. The moisture and tenderness of an evenly cooked brisket or meatloaf will blow your mind.
Give these recipes a try, and let me know what you think in the comment section. Should the post prove a great discovery, why not share it with your friends and family? I'm sure they will love painless recipes, too.
Nutrition Facts
4 servings per container
---
Amount Per ServingCalories343
% Daily Value *
Total Fat 25.6g

40

%
Cholesterol 240mg

80

%
Sodium 29mg

2

%
Potassium 60mg

2

%
Total Carbohydrate 27.2g

10

%
Protein 3.3g

7

%
---
* The % Daily Value tells you how much a nutrient in a serving of food contributes to a daily diet. 2,000 calories a day is used for general nutrition advice.