Note down these best slow cooker desserts because you never know when to need them. These sweets are often foolproof, less fussy, and impossible to screw up. In addition, the slow cooker saves you effort in the kitchen and ensures a simple cleanup.
Regarding flavors, these desserts are more than perfect. The longer they stay in the slow cooker, the more flavor develops. Once having tried the recipes below, you will wish you had known them earlier.
With more than 30 slow cooker dessert recipes, I hope you will find a suitable treat to surprise everyone at your next dinner or party. You'll never run out of ideas, from chocolate lava cake and apple crisp to poached pears.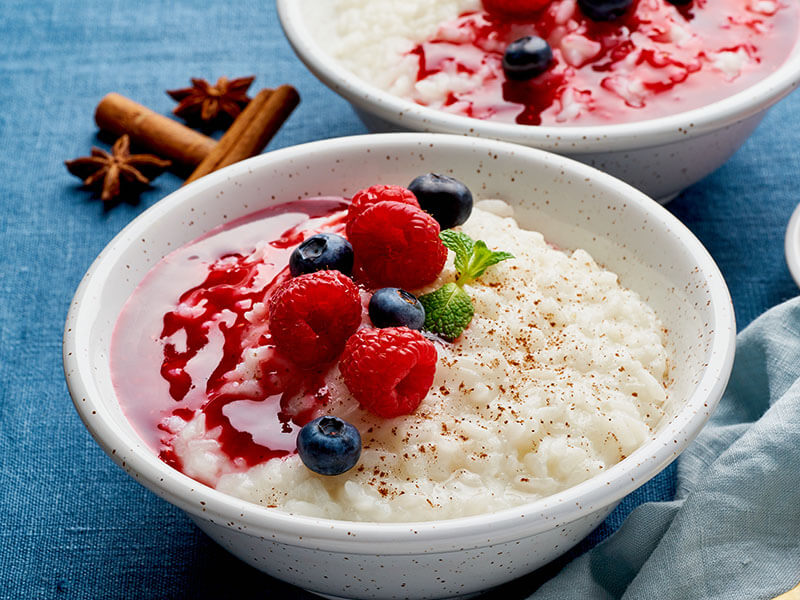 Never Limit Your Options With Best Slow Cooker Desserts
This list opens up new possibilities for your dessert menu. Slow cooker sweets don't have to be some plain old dishes. There are so many wonderful things you could do with this great cooking equipment.
Total time: 2 hours and 40 minutes
At the top of this best slow cooker dessert should be the chocolate lava cake, a fuss-free chocolate dessert recipe that everyone will love. This cake will be the sweet course of your dreams with multiple chocolate layers, from chocolate cake mix and pudding to chocolate chips.
This lava cake is a true art. When you cut the cake's center, a thick sweet brown chocolate syrup will flow out. A scoop of vanilla ice cream is a perfect accompaniment to it. The stark contrast between the warm cake and cold ice cream will create fireworks in your mouth.
Be mindful that you will cook the cake for 2 hours and a half hours on high. Avoid opening the lid during cooking to check because the slow cooker will lose heat every time you do so. When the cake is ready, it comes out gooey in the middle and spongy on top.
This guide will show you how the magic called slow cooker can improve your gooey chocolate lava cake.
Total time: 2 hours and 45 minutes (including additional 30 minutes)
Lemon self-saucing pudding is another favorite of mine. This delicacy only needs a handful of ingredients in your pantry, such as raising flour, lemon zest, butter, or sugar. The cooking time varies based on the slow cooker size, but it basically only takes less than 3 hours to finish.
The beauty of this delicacy lies in the sauce. It's a bit light in color due to the sugar syrup and lemon juice. However, the sauce is full of lemony goodness that complements the cake batter perfectly. Serve it with ice cream for extra happiness.
Besides, to prevent a watery result, allow the pudding to sit for at least 30 minutes to thicken. Adding cornflour or custard powder to the mixture before baking is another solution. Also, it's possible to reheat the sauce pudding, but remember that the taste won't be the same.
Total time: About 3 hours and 30 minutes at low setting (including 15 minutes of cooling time)
This slow cooker apple crisp is the epitome of fall desserts. This delicacy is packed with many phenomenal autumn favorites such as apples, oats, and fall spices. Feel free to play with the add-ins because the recipe doesn't need any exact measurement.
The long cooking time helps your apples have a wonderfully deep flavor. The sweet apple juice sings harmoniously with a buttery oats mixture. Dollop some vanilla ice cream or caramel sauce over the top, and you'll be in seventh heaven.
Most importantly, paper towels are necessary to keep the crisp topping crunchy. Place them under the lid to absorb the moisture and prevent condensation. Also, this crisp goes well in cold storage for about five days. Warm it up at 300°F for 20 minutes before serving.
If you love autumnal flavors, you must make this slow cooker apple crisp.
Total time: 4 hours and 25 minutes
Anyone who tries this lovely banana dessert will fall in love with it. Using a slow cooker makes cleanup a breeze. Plus, this recipe is enough for six servings, but I don't mind if you want to double the ingredients for a bigger batch.
Bananas, eggs, and unsalted butter are some basic things in this version. Although this recipe needs two bananas, four will make a richer flavor. If you prefer the duo of chocolate and banana, add some chocolate chips to the banana pudding mix.
Save the leftover dessert for the next breakfast because it still tastes fantastic. After reheating, the pudding still retains its moisture, thanks to the sauce. Alternatively, refrigerate or freeze the leftovers for later use. On a side note, you can also cook the cake on high for two hours.
Total time: 2 hours and 30 minutes
Slow cooker lemon cake is one of a few go-to lemon desserts that you can whip up at any time. Soft, fluffy, and tangy, this made-from-scratch cake is a spring favorite. Decorate this tender lemon cake with whipped cream and fresh raspberries for an eye-catching appearance.
This lovely lemon cake is made with all-purpose flour, lemon zest, butter, and more. Spoiler alert: cornmeal is the secret to the cake's incredible texture and sweet flavor. Just ½ cup of it is enough. Another oddity about this version is that it contains poppy seeds for a crunchy texture.
A tip to zest a lemon is only grating off the yellow portion and avoiding the white part. About storing, keep your leftovers at room temperature. Cover them tightly, and they can last for about 3 – 4 days.
Total time: 6 hours and 10 minutes
Not everyone could resist this rich, soft chocolate spoon cake made by a crock-pot. It has the texture of a deliciously moist cake and chocolate pudding. This cake only consists of simple ingredients, such as sour cream, chocolate cake mix, or canola oil.
To create this recipe, mix the ingredients in the bowl until combined. Then add the chocolate chips to the mixture and pour it into the slow cooker. Set the cooking mode and come back after 4 – 6 hours.
Your chocolate spoon cake yields a crisp and chewy-edged crust with a center similar to what a lava cake should have. To test for doneness, touch the cake lightly with a fingertip. The cake should jiggle after your touch.
Total time: 3 hours and 45 minutes
This crock-pot bread pudding will satisfy your fantasy about a sweet and indulgent pudding dessert. Each layer of bread is smothered in a rich custard-like mixture of milk, egg, cream, and mixed spice. The mouth-watering pudding will be a big hit whenever it goes.
A 10/10 bread pudding should be crispy on top and soft underneath. Its smell, derived from warm spice, butter, and sultanas (green seedless grapes), is enough to make your mouth water. The slow cooker makes cooking simple and cuts down on the cleanup.
The finish is already crispy with a beautiful golden brown color. However, grill the bread pudding cuts over medium heat for 1 – 2 minutes for extra crispness. It's best to serve bread pudding fresh off the crock-pot. Enjoy it with ice cream or even a drizzle of honey and fresh berries.
Simple and yummy, this crock-pot bread pudding fits for any dessert or breakfast.
Total time: 3 hours and 10 minutes
When the first sign of fall shows, it's time to make this slow cooker pumpkin dump cake. The oozy caramel and the buttery cake will melt in your mouth. A spice cake mix and pumpkin puree are crucial to bringing the seasonal flavor.
All you have to do is combine all the ingredients and cook them slow-and-low for about 3 hours. The larger your slow cooker is, the shorter cooking time it will take. For ease of cleaning, remember to line the slow cooker with parchment paper or liner.
It is easy to overcook this alluring pumpkin dessert, so be careful with your timing. A good cake should have a slightly wet center while its sides are a little firm.
Total time: 2 hours and 25 minutes
Bring a wonderful Christmas scent to your kitchen with this slow cooker gingerbread cake. The signature aromas of cinnamon, nutmeg, and newly baked bread are an instant indication that the holiday season has arrived.
Much evidence shows that gingerbread came from Greece and Armenia and landed in America through German settlers. It gots a sweet and slightly bitter taste from molasses, golden syrup, and sugar. Meanwhile, cinnamon and ginger add a nutty and spiciness to the gingerbread.
Storing the wrapped cake in an air-ventilated place helps expand its shelf-life by 2 – 3 days. This cake is also freezer-friendly and will last for three months, but you need to skip the icing if you plan to freeze the cake.
Total time: 2 hours and 5 minutes
Who says slow cookers cannot make delicious candies at home? Think again because these crock-pot Christmas candies will spoil your taste buds. These pecan chocolate confections with colorful sprinkles add more character to your holiday-themed dessert tray.
Simply put, the candies are a mixture of almond bark, sprinkles, and a lot of nuts in the form of peanuts and pecans. Although dark chocolate chips are the main ingredients, you can switch to milk or semi-sweet ones.
These candies are also perfect gifts to spread around during holidays. Cover them with clear bags and ribbons, or place them among other cookies and sweets on the tray to send to your loved ones.
Decorate your Christmas dessert tray with these crock-pot candies.
Total time: 3 hours and 45 minutes (including 20 minutes of cooling time and 1 hour of chilling time)
A dessert flan includes eggs, whole milk, unsweetened condensed milk, and flavorings. Because of the custard, flan is often baked in a water bath in the oven. However, this slow cooker version will show you another way to produce the moistest and most tender results.
Flan is also known as creme caramel, quite similar to creme brulee or panna cotta in taste. It's a decadent custard dessert with caramel sauce and a milky base. Most flan recipes don't contain alcohol components, but this version includes dark rum for even more excellent flavor.
The flans should take about 2 hours to cook. The centers will be jiggly but not liquidly like the original state. Leave them to chill at least 1 hour before serving. This delicacy will leave a deep impression on your dinners with its fancy look and unique tastes.
Total time: 2 hours and 40 minutes
With these crock-pot cinnamon rolls, the line between breakfast and dessert is a bit blurry. These fluffy, soft, and delicious buns taste 100% addictive. They can be a warm welcome to start a day or a sweet end to a weeknight meal.
The icing uses maple flavorings but switches to vanilla extract if you want to brighten the taste. Adding flour or water to the dough after it has been formed is also not advised because it could damage its structure.
Unfortunately, the crock-pot rolls won't have a nice brown color. Therefore, for extra prettiness, bake them for 5 – 10 minutes at 375°F after getting them out of the crock-pot. To avoid a soggy top, place a paper towel under the lid to absorb the steam.
Total time: 4 hours and 10 minutes
Poaching upgrades the taste of pear to another level. Following the same procedure "dump-and-go" of slow cooker recipes, these poached pears are easy to cook. Not only that, but they are also healthy pear desserts with high fiber content.
To make this recipe, you'll need pears, apple cider, maple syrup, and a few more ingredients. The poached pears are excellent, but adding toppings will accentuate its flavor more. Cinnamon powder, granola, sliced almonds, or Vanilla Greek yogurt tastes great with your pears.
Moreover, this delicacy is a perfect make-ahead option since the longer the fruit sits in the cinnamon syrup after poaching, the better the flavor will be. Therefore, feel free to prepare it in advance and leave the pears in the slow cooker until ready to serve.
Total time: 10 hours and 5 minutes
Skip the costly store-bought dulce de leche because this homemade version is better. Easy, cheap, customizable, and with no cans to explode, this slow cooker dulce le leche is a winner. Best of all, it is a one-ingredient recipe, so sweetened condensed milk is the only thing needed.
Dulce de leche goes by another name as Mexican caramel, a sweet and luscious sauce made from sweet milk. When finished, this South American confection has a color and consistency similar to a regular caramel sauce. People often enjoy it with crackers, fruits, or ice cream.
A closed can of condensed milk may explode if boiled for a long time. Therefore, you should cook with mason jars for safety reasons.
Also, this condensed milk-based dessert takes about 10 hours to cook, so you'd better set a timer. Longer cooking time may lead to overcooking. In the worst scenario, overcooked dulce de leche results in too thick consistency.
A much safer way to make your beloved dulce de leche is using the slow cooker.
Total time: 2 hours and 15 minutes
Hello s'mores lovers, this crock-pot s'mores cake is for you. The crumbly graham cracker crust, tons of chocolates, and ooey-gooey marshmallows are pure heaven in a crock-pot.
Prepare the batter with cake mix and other ingredients. Next, pour the batter into the bottom of a buttered slow cooker and cook on high for about 2 hours. And lastly, add the remaining ingredients and bake for another 1 – 2 minutes. Finish with a chocolate drizzle and serve.
If this is your first time, I'd recommend not to leave your crock-pot for too long. Check regularly to ensure that the edges aren't burnt. Besides, this cake tastes best when served immediately.
Total time: 4 hours and 5 minutes
There are millions of ways to make perfect brownies, but I'm sure these slow cooker versions are one of the best. Easy to put together, these ultimate brownies are chewy and decadent with a cracked, flaky top.
Be creative with the add-ins, but the basic ingredients are butter, dark chocolate chips, and canola oil. Any chocolates will do but keep in mind that lighter chocolates are much sweeter than dark ones. And I see no problems if you use a brownie box mix to skip some prep steps.
Double the recipe if necessary. However, the results could be thicker than usual. These recipes use a Ninja Foodi slow cooker, but your regular ones will work just fine.
Total time: 2 hours and 50 minutes
A delicious slow cooker pear and almond sponge with soft fruit and nut toppings is always my weakness. The combination of pears and almonds here is a winner. Like other slow cooker recipes, you only need to "toss and set," and it will do the rest.
Pears are one of the crucial elements of this recipe, so make sure you choose firm and ripe ones. I'd recommend Bosc pears due to their texture. Almonds are another vital ingredient. Almond flour, essence, and flaked ones also enrich the overall flavor.
What I love about this sponge cake is that it can be served both hot and cold. If you're more into hot goodness, indulge with cream or custard. Otherwise, wait for this British dessert to cool and slice into bite-sized pieces.
Total time: 3 hours (including 30 minutes of cooling time)
Who says crock-pot cheesecake isn't as delicious as the baked one? This recipe will prove the opposite. With a few ingredients such as cream cheese, egg, and sugar, you will be mesmerized by the sweet tanginess of this cake.
The secret weapon here is a small bowl inside the crock-pot. It lets you cook the cheesecake to creamy perfection in a water bath. Surrounding your cheesecake's bowl with water delicates the sweet and prevents cracks.
After cooking, let the cake cool at room temperature and chill in the fridge for a while. Before serving, garnish with whichever toppings you prefer. Homemade sauce, melted Nutella, or fresh berries are great choices.
Total time: 6 hours and 35 minutes (including 5 hours of refrigerating time)
This slow cooker chocolate fudge is a classic dessert that you love to enjoy all year round. Indeed, think of this recipe as an easy guide to opening more leeway to make your own fudge version. Be creative and make your favorite variations.
Milk, dark, or white chocolate is optional. However, if you choose the latter, increase the amount as it contains fewer cocoa solids than the other two. In the meantime, mix and match the toppings according to your preference. Raisin, rum, or chopped nuts will work well.
These confectionaries are far from the traditional fudge because the slow cooker creates a moist environment that is not suitable for crunchy food. Nevertheless, after 5 hours in the fridge, the results are firm and crumbly enough with a sweet, balanced flavor.
Be mindful that you'll cook with the lid off. Stir every 15 minutes to avoid the chocolate sticking to the bottom. If the fudge is greasy on top, soak up the oil with paper towels.
Once you serve this slow cooker chocolate fudge decorated with M&M chocolates, everyone will have to fight for the last bite.
Total time: 2 hours and 15 minutes
When the peak apple season hits, make the most of this golden time with this easy and delicious apple dessert recipe. Thanks to the crock-pot magic, you still have time to take care of other dishes.
All you need are apples, nuts, spices, and brown sugar. The harmonious combination of sourness, sweetness, and crunchiness brings a freshness to your mouth after the main entrees. Meanwhile, the caramel sauce and butter deliver a delicate balance to the overall flavors.
Delicious taste aside, this delicacy is a healthy boost for you as apples are high in fiber, vitamin C, and antioxidants. Keep in mind that their skin is also quite nutritious, so I suggest leaving the skin on. And did I tell you that this recipe is also gluten-free and vegan-friendly?
Total time: 3 hours and 10 minutes
You won't believe how easy it is to make this fluffy and sweet bread with bananas right in the slow cooker. This recipe will come in handy when the sweet craving hits, but you want to stay away from the heat of the oven.
All it takes are a few ingredients, such as bananas, butter, or vanilla. Notice that a 6-quart slow cooker is the chosen one here. Different slow cookers offer different heat levels, so your sweet may take a longer or shorter time if you use others.
But don't worry if you mess up. Your bread can be denser and burnt a bit, but the taste is still top-notch. Make the most of this recipe during holidays when the oven is full of other dishes.
Total time: 3 hours and 10 minutes
Elevating this homemade slow cooker jam sponge to restaurant quality is not as hard as you think. Follow the easy step-by-step instructions, and you will have this finger-licking treat ready in about 3 hours.
A steamed pudding is a sweet or savory cake batter cooked by steaming. Interestingly, it is not a custard-like pudding but a moist cake-like treat. Its sponge batter typically requires raising flour, butter, and milk. Go for any fruit jam that your heart desires.
Although the ingredient list is short and straightforward, the required equipment is more complicated. An electric mixer, scales, and a kettle are all on the list. However, the final results are worth your effort.
I promise this slow cooker jam sponge is worth every calorie.
Total time: 1 hour and 10 minutes (not including the cooling time)
This crock-pot candy cane bark only needs white chocolate chips and peppermint candy canes to get you under its spell. The confectionery's vibrant colors are perfect for any holiday-themed party. Plus, this recipe takes less time than other slow-cooker recipes: only about 1 hour or so.
A food processor is also helpful here to crush the candy canes. However, do go overboard and end up with candy cane dust. Remember to allow your candy to be set at room temperature for a few hours, or place it in the fridge to speed up the time.
Make these confectionaries adorable holiday gifts with the proper package. Wrap them in a cute tin or clear cellophane bag, and send these treats to your loved ones. I'm sure they will be very grateful.
Total time: 4 hours and 5 minutes
Another excellent pick for the slow cooker dessert list is this coconut rice pudding. This "dump-and-walk-away" recipe requires about four hours of cooking time. It yields enjoyable and healthy coconut desserts primarily made with brown rice and coconut milk.
Go for canned coconut milk for a richer flavor. Regular or light coconut cream is also acceptable, but coconut milk beverage is a solid no. Similarly, maple syrup is my favorite, but feel free to choose your desired sweetener. Extra slivered almonds for toppings add crunchy bites.
This is a dream dessert for those with gluten sensitivity and vegans. Nutritionwise, the high fiber content in brown rice keeps your hunger and blood sugar in check, while coconut milk provides additional healthy fats to your diet.
Total time: 3 hours and 45 minutes (including 30 minutes of resting time)
Whether you make these candied pecans for weeknight desserts or a party, they will always be a showstopper. You're able to feed a big crowd with these 2-pound candied pecans, and I promise there will be no leftovers.
Candied pecans typically use sugar, egg whites, spices, and vanilla extract, with a coating made from butter and cream. With all these goodnesses, this confectionery can only be yummy.
Covered in a sweet cinnamon-sugar mixture, these tasty pecans are great to have on hand for snacking. Besides being tasty, these nuts contain a high amount of heart-healthy fats and beneficial nutrients to your body.
Even better, these addictive crunches can stay up to one week in an airtight container. Therefore, they are perfect gifts to share around.
Make a double batch of these slow cooker candied pecans because the guests will ask for more.
Total time: 4 hours and 20 minutes
Slow cooker fudge cake may sound like a strange concept. But the shower of compliments you get from the guests impressed by this dessert will prove how delicious it is. A chocolatey and moist fudge cake is made with brown sugar, semi-sweet chocolate chips, and 2% milk.
The rich and dense texture sets chocolate fudge cake apart from regular ones. Some say the cake resembles brownies, but with a moister and intensely chocolatey inside.
This recipe is easy to make with no stand mixer or beater involved. Mixing bowls, a wooden spoon, and a 3-quart slow cooker are enough. This cake practically bakes itself, so you won't have much to do.
Total time: 2 hours and 55 minutes (including 10 minutes of resting time)
Let's put a new twist on the classic bread pudding by making it in the slow cooker. It is a comforting dessert to enjoy at any weeknight meal. This recipe is also an opportunity to clear up your pantry items.
Be sure that your French bread is 1 or 2 days old because stale bread holds its shape better when soaked in the custard mixture. Also, adjust the caramel topping's texture according to your liking. Feel free to use half-and-half in this recipe for desired drizzling consistency.
The best way to judge the cake's doneness is by checking the internal temperature. If the thermometer reads 160°F, your bread pudding is ready to go. Otherwise, it needs some extra minutes.
Total time: 2 hours and 10 minutes
Tapioca pudding receives so much love around the world, and there are plenty of variations. Nevertheless, today's recipe focuses on this paleo and vegan slow cooker tapioca pudding.
For your information, tapioca pudding is a sweet dessert using tapioca pearls, small balls made from tapioca starch. They swim in a custard pudding made from milk, eggs, and sugar.
Yet, this is a vegan version so go for nut and coconut milk instead of dairy. Skip the sugar and opt for maple syrup too. On the other hand, choose your favorite flavorings and make them into vanilla or chocolate puddings. Be sure to check the ingredients to keep things vegan.
In addition to the slow cooker, an instant pot is another great option for making this pudding. Whatever method you choose, remember to spray the inside with cooking spray to avoid sticking.
Total time: 4 hours and 5 minutes
This yummy summer dessert is a peach cobbler filled with brown sugar, juicy peach, and warm cinnamon is what you can expect. Both fresh and frozen peaches are equally delicious in this recipe. It's also a great dish to whip up with canned peaches. The best part is that a slow cooker makes everything simpler.
Choose a 6-quart slow cooker to have enough room for your ingredients. Moreover, not all slow cookers are the same, so pay attention to the cooking time and the heating. This recipe will take about 4 hours to cook. Take the cobbler out when it has a nice golden brown color.
If you use fresh peaches, be sure to peel their skin before using. You can also replace this fruit with apples or berries for more variations. Extra chopped nuts in the cake mix or for toppings will give you a nice crunch.
With some simple preparation, you can have the most delicious slow cooker peach cobbler ever.
Total time: 2 hours and 15 minutes
Take advantage of this slow cooker chocolate chip cookie cake during summer BBQ parties. You don't need to preheat the oven on the hottest days. Furthermore, instead of baking, this version utilizes the slow cooker to keep the cake warm until the end of the meal.
This recipe yields two options: grain-free and gluten-free/nut-free. These two are equally delicious, so choose based on your preference or try them all. Even better, an egg-free version is also possible with some egg replacers.
Both versions take about 2 hours to cook. Note that if you see the edges burnt, turn the heat low. Besides, this recipe only applies to slow cookers and doesn't work with the instant pot.
Total time: 2 hours and 5 minutes
Here's another excellent pick for this slow cooker dessert list: crock-pot s'more fondue. This rich, creamy, and chocolatey delight is always my favorite. The triple chocolate, cream, and marshmallow go a long way to making this fondue irresistible.
This recipe calls for a 6-quart slow cooker, and it takes about an hour and a half to finish. Other crock-pot models work fine, but the cooking time will differ. If your slow cooker heats too quickly, fix it with some heavy cream to prevent burning.
If you don't plan to enjoy it immediately, set it aside. Whenever you want to devour the fondue, a few minutes of reheating will take its smooth and silky texture back. Pair it with crackers, marshmallows, or fresh strawberries for fun winter desserts.
Total time: 2 hours and 10 minutes
A hot cup of slow cooker peppermint cocoa will be a lovely endnote for this list. This comfort food will make you feel warm and relaxed with a wisp of incredible peppermint flavor. And the slow cooker will keep your hot cocoa warm until ready to serve.
All you have to do is "toss and stir" chocolate bar, milk, heavy cream, and other ingredients, while the slow cooker will take care of the rest. The cooking time is about 2 hours on a low setting. But make sure to stir the mixture regularly for a smooth result.
If a peppermint flavor is not your favorite, chocolate chips or dark choco is also acceptable. Try Nutella, peanut butter, and salted caramel for more diverse variations.
All the variations and substitutions above ensure a superb result. In case you want a healthy drink, remember that hot chocolate also helps regulate your blood sugar and pressure.
These Slow Cooker Desserts Deserve More Praise
There is a misconception that the slow cooker is only for savory dishes, such as chicken or pork. In contrast, this machine also produces delicious sweets that are full of flavors. Please make the most of it and treat your family to these fabulous desserts.
You're welcome to share this article with anyone who loves to use their slow cookers. And hit the like button if you like my post. For more cooking inspiration, check out other recipe lists on this website. Thank you, and see you later!
Nutrition Facts
8 servings per container
---
Amount Per ServingCalories469
% Daily Value *
Total Fat 22.7g

35

%
Cholesterol 66mg

22

%
Sodium 851mg

36

%
Potassium 273mg

8

%
Total Carbohydrate 63.1g

22

%

Dietary Fiber 2.2g

9

%
Sugars 29.1g

Protein 8.1g

17

%
---
Calcium

189

%
Iron

3

%
Vitamin D

6

%
* The % Daily Value tells you how much a nutrient in a serving of food contributes to a daily diet. 2,000 calories a day is used for general nutrition advice.