Easy slow cooker appetizers will be a great way to improve the deliciousness and attractiveness of your meals. These mentioned recipes with easy-making methods and simple ingredients will whet your family members' appetite.
Slow cooker recipes require a lot of time, but the preparation time for suitable ingredients is not time-consuming as many other recipes. And what makes it incredible is that you do not pay attention during the cooking time.
Read my post now to know what must be the best slow cooker appetizers for your following meals right now!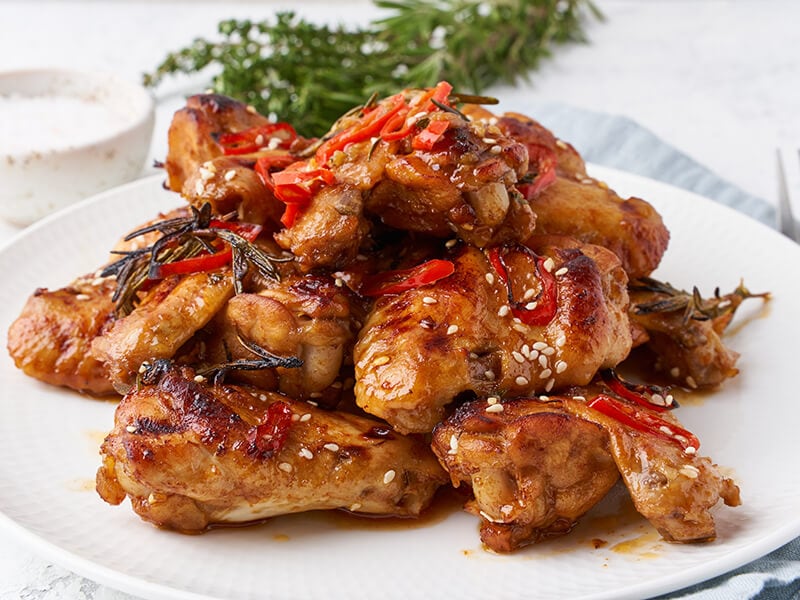 26 Easy Slow Cooker Appetizers Could Get You Fired Up
You are looking for easy slow cooker appetizers for your holiday parties or just for daily meals. Check this list below and choose one for your next meals and save others for later meals.
Cheese With Veggies Or Meat To Make Good Appetizers
Cheese And Veggies As A Smooth And Tangy Appetizer
Broccoli Cheese Dip
Crockpot Spinach Artichoke Dip
Refried Bean Dip
Warm Feta Dip
Slow Cooker Corn Dip
Slow Cooker Queso Blanco
Does The Combination Of Cheese And Meat Work Well?
Artichoke And Crabmeat Dip
Chicken Enchilada Dip
Slow Cooker Pizza Dip
Slow Cooker Reuben Dip
Cheese Dip With Bacon
Nachos Will Stimulate Guest's Appetite
Slow Cooker Beef Nachos
Pork Carnitas Nachos
Crockpot Changs Lettuce Wraps
Start Your Kid's Meals With Sausages And Hot Dogs
Apple And Sausage
Slow Cooker Little Smokies
Slow Cooker Cherry BBQ Sausage
Slow-Cooker Bourbon Hot Dogs
Slow Cooker Appetizers With The Addition Of Meat
Slow Cooker Korean Beef Soft Tacos
Slow Cooker Chicken Taquitos
Cranberry Meatballs
Slow Cooker Spiced Chicken Wings
Other Slow Cooker Appetizers To Impress Your Family's Members
Slow Cooker Boiled Peanuts
Slow Cooker Chex Mix
Slow Cooker Candied Pecans
Marinated Mushrooms
Top 26 Simple Slow Cooker Recipes With Splendid Flavors
If you've got your own ideas for what to make in your meals, just scroll down for more detailed information. But, in case you haven't had any ideas, read through these mentioned ideas to opt for the suitable one to fit your purposes.
Cheese And Veggies As A Smooth And Tangy Appetizer
This is an ultimate collection of recipes for appetizers made with cheese and veggies or meat to serve for your vegetarian or standard meals. You might love them for the first time!
Cheese And Veggies As A Smooth And Tangy Appetizer
Suppose you plan to cook dips with veggies to serve your family as a way to benefit health; these suggested ideas below will satisfy your expectations.
Cheese dip is very suitable to incorporate with addicting broccoli hors d'oeuvres for parties and family gatherings. You can serve this bake with crackers, chips, or steamed veggies to create a balanced meal with enough essential vitamins and iron for your body's development.
Besides, this recipe is also comforting when it has a creamy and aromatic texture and an aromatic flavor to trigger your children's appetite.
The dip made with spinach and artichoke will make your appetizer more attractive and delectable with a light color and incredibly beautiful flavors.
By the side of chips and bread slices, your slow cooker spinach artichoke dip will disappear very quickly in your meals.
Watch this video to know more:
This refried bean dip also has a creamy texture when it's loaded with fried bean, cheese, and some simple taco seasonings to get a heavenly taste.
This recipe is easy and economical to make; thus, for those who love to eat cheesy recipes, refried bean dip must be on your list to perfect your meals.
As a starter of meals, the warm feta dip is one of the most incredible examples of how to use familiar and inexpensive ingredients to create a delicious and hearty recipe.
Like many other dips, you can eat the dip with toasted bread and sliced veggies. Another way to serve this recipe is to serve it with chicken or pasta. Hence, for a recipe, you can finish two dishes for your family.
Another recipe you can make with a slow cooking method to raise the tastiness level is corn dip which is made with cream cheese and sweet corn kernels.
When you have time, give it a try and serve this charming cream cheese appetizer to your family members or your guests. They'll ask you to make the dip again and again.
Being loaded with many kinds of white cheeses (Queso Blanco), milk, and green chiles, the Queso Blanco gets a mild, milky, slightly salty, and cheesy taste. The dip can be eaten straight or used in cooking other dishes when it can create a creamy addition to other recipes.
Like other dips, the easiest way to eat the white cheese dip is to let it pair with chips or toasted mini taco boat halves to have a better flavor.
Does The Combination Of Cheese And Meat Work Well?
These dips indicating the wonderful combination of cheese with meat and seafood will heighten your taste and make your meals more delightful and comforting to enjoy.
There is no better suggestion than to serve a bowl of hot artichoke and crab dip with toasted bread and chips. This absolutely incredible and easy crab appetizer is often made with cream and cheese to get gooey perfection.
You can prepare this American-style dip within three hours to reach the highest level of tastiness, and your family members will be satisfied with the recipe.
Making dip with chicken and enchilada pasta is a great way to get a dense and full-flavored mixture and a very tangy flavor.
This chicken enchilada dip goes well with chips, creating a crowd-pleasing appetizer for your meals. Besides, making chicken enchilada dip is very easy but requires a lot of time to reach the best texture and taste in a crockpot.
You can finish this Italian dip with all ingredients for making pizza with a creamy and cheesy texture to accompany your favorite steamed vegetables and crispy chips or fresh crunchy veggies.
If you need to feed your big family, this recipe must be one of the choices to consider. This recipe contains a lot of ingredients; however, it is also simple to prepare.
Watch this video to know more:
This slow cooker Reuben dip can be served best as the spread of warm sandwiches, and you will feel a sense of cheese and good flavors in your tongue.
The slow cooking method helps you finish the dish with convenience as what you need is to combine all prepared ingredients into a crockpot, and then the crock pot will take the responsibility to cook good appetizers for you.
What do you think about a combination of cheese and bacon? This must bring you an excellent dip for pairing well with sturdy chips, crackers, and French bread.
This recipe must be one of the easiest appetizers as what you need is just cook the mixture of cheese and bacon with some spices for 3 hours to get a dense and smooth dip.
Nachos Will Stimulate Guest's Appetite
Nacho fillings are best when they are made with a slow cooking method. And this section recommends you some crunchy and flavorful nachos.
Beef nachos are also an excellent idea for being the starter of your meals or a snack when you enjoy movies or football games. Slow cooker beef nachos contain many easily prepared elements to create crispy edges but tender and juicy fillings.
The various ingredients will add good flavor to your appetizers and contribute to your meals' perfection.
You don't like the beef ground or just want to make nachos with pork, consider making this recipe as you'll love eating them.
Pork carnitas nachos are nothing different from other nachos when compared in the way to make. However, for those who are allergic to beef meat, the nachos with pork are much healthier.
The recipe with lettuce wraps loaded with slow cooker chicken or turkey will create an unforgettable appetizer for your family's meals.
What makes these wraps unique is the hoisin sauce that you use to drizzle these nachos to increase the appeal and delight.
Start Your Kids' Meals With Sausages And Hot Dogs
Sausages are one of the recipes that children love most; thus, for your meals to be more impressive, just add them for a better taste.
This recipe will raise the excitement for eating the following dishes when it's served first. With very simple seasonings, you can create a wonderful sausage appetizer for your parties and birthday celebrations.
The recipe will disappear quickly, thanks to the heaven and comfort that it brings to your big feats.
You can not resist the glamour of appearance and a catchy aroma of the dish, and your kids will often ask you to make this recipe to serve as an appealing and very delightful appetizer.
Besides, you can prepare the recipe with ease as the required components are inexpensive and easy to buy in almost all department stores or online shops.
This recipe must be on the top priority of the should-try list for family meals, and your relatives must be interested and even addicted to eating the dish.
You have got sausages available in your fridge, why don't you try cooking cherry barbecue sausage with a slow cooking method? The finished food will amaze you.
Slow cooker bourbon hot dogs by the side of spinach dip will be a great appetizer at your party. Beef hot dogs seasoned with BBQ sauce and Worcestershire sauce, then cooked for about 5 hours will be well-marinated and aromatic.
It's understandable that this recipe must disappear first on your meal table as everyone loves eating hot dogs, especially when they're flavored.
Delicious But Simple Slow Cooker Appetizers With Meat
The meat will make your appetizers more attractive and tastier and raise the excitement for eating many other comforting recipes afterward.
The Korean tacos will make sure that your meals are healthy and incredibly comforting. You can finish this appetizer in around an hour. The tortillas filled with shredded beef, creamy rice vinegar will create a heavenly dish for your meals at the beginning.
This recipe is suitable to serve a crowd as you just need a little time to get each taco finished. Thus, don't forget to make this recipe if you're required to feed many people.
Beef soft tacos with the slow cooking method couldn't be easier!
Your dinner meals will become more and more appealing with the appearance of chicken taquitos, and they are also the first recipe to run out as they are very delectable to enjoy.
Slow cooker chicken taquitos must be cooked at least 4 hours before your meals, making it an excellent choice for weekend meals.
Have you ever got cranberry meatballs as an appetizer? Cranberry meatballs are also good to raise the appetite when serving them first at your meals by the side of your favorite salads.
The slow cooker method will bring you tender and well-flavored meatballs that are perfect for eating with vegetable-based dishes and forming a good appetizer for your big family.
Watch this video to know more:
Chicken is a common food and it's no doubt that spiced chicken wings must be a top delicious recipe for your meals.
The wings are covered by a sauce with slightly sweet, spicy, and even sour flavors, which make them more appealing than any other dish on your table.
Other Slow Cooker Appetizers To Impress Your Family's Members
These slow cooker appetizers will give you other choices for your family. With many suggestions introduced below, I believe that you can select the suitable choice and make it become a regular recipe with your meals.
This recipe must remind you about childhood memories with your grandmother on cold days when you were often treated with boiled peanuts at the beginning of your meals. That was really fantastic!
Now, with the cutting-edge technology of a slow cooker, this recipe has become much easier and more convenient. Maybe your children also loved eating this recipe as I was a kid.
This is a suitable appetizer to serve your children as it can give them excitement and whet their appetite before eating main courses. This recipe appears in almost all birthday parties and Christmas Eve as the most favorite appetizer of your kids.
You can store this recipe for up to one week; thus, you should make it in advance and store it in an airtight container for later use, which can help you save a lot of time for preparing main courses.
Watch this video to know more:
Pecans seem to be a healthy ingredient when they can provide you with a great source of calcium, potassium, and magnesium that are very beneficial to lowering blood pressure. This good recipe will contribute greatly to your balanced meals.
Moreover, the candied pecans will offer you one more appetizer to serve on Christmas day and catch a lot of intention from your guests.
For me, nothing is better than serving marinated mushrooms as a starting point of your meals because I love the natural sweetness and catchy flavor from mushrooms that never fail in making me eat the following courses too much.
You can try making this recipe for your family; I think they'll get addicted to the recipe as I do. Besides, this recipe is very good for health, thus, whenever you are eating healthy, you should put it in your daily meals.
Are There Any Other Easy Slow Cooker Appetizers In History?
Slow cooking is a great method for tenderizing your meat and creating healthy and nutritious appetizers for your meals or your celebrations. These 26 suggested appetizers from dips, sausage, or meatballs will surely make your meals lighter.
However, besides these suggestions, you can make many other slow cooker recipes; thus, when you get any good slow cooker ideas, don't be shy to let me know by leaving your ideas in the comment section.
Nutrition Facts
10 servings per container
---
Amount Per ServingCalories126
% Daily Value *
Total Fat 10.9g

17

%
Cholesterol 19mg

7

%
Sodium 274mg

12

%
Potassium 239mg

7

%
Total Carbohydrate 8.7g

3

%

Dietary Fiber 1.9g

8

%
Sugars 3.1g

Protein 5.9g

12

%
---
Calcium

145

%
Iron

1

%
Vitamin D

8

%
* The % Daily Value tells you how much a nutrient in a serving of food contributes to a daily diet. 2,000 calories a day is used for general nutrition advice.