Are you searching for the best sides for Hamburger Helper? Or are you wondering which side dishes can be effortless and yummy? This post will give you a full list of irresistible side dishes that can be tasty and pair greatly with your Hamburger Helper.
If you're in a rush to prepare a convenient dinner with Hamburger Helper, spare a little more time to make a side dish to serve alongside. This recipe list will help you prepare an appetizing side in a short amount of time and without putting too much effort into it.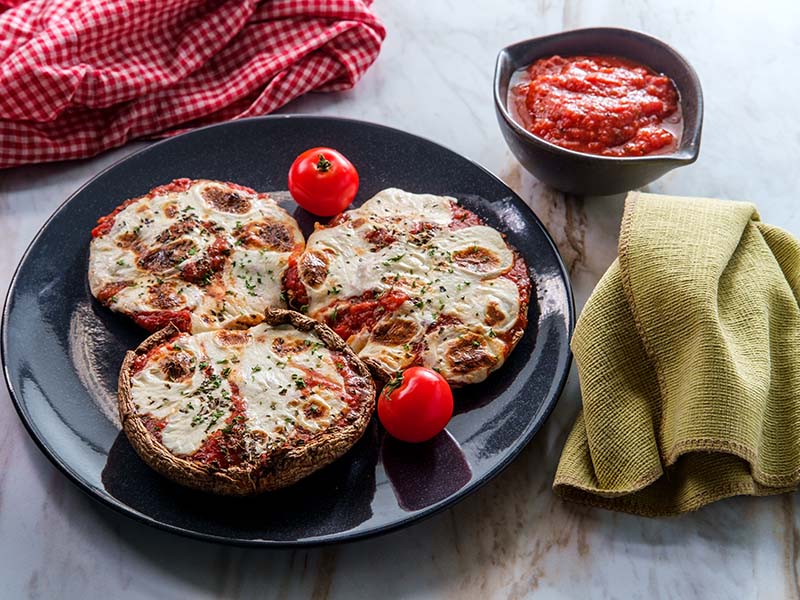 Side Dishes To Serve With Hamburger Helper For All Ages
Everyone loves Hamburger Helper for its deliciousness and convenience. Moreover, when you choose a good side to serve with your pasta dish, your meal will become a hit. Believe me, these best side dishes are simple to make but loaded with flavor.
Total time: 45 minutes
These roasted balsamic Brussels sprouts are super crunchy and crispy. Their taste is slightly sour, sweet, and smoky. They also have a browning coating of balsamic glaze that is perfect for pairing with your pasta main course.
To achieve the best results for this popular veggie side dish, spend some minutes preparing the fresh Brussels sprouts. After washing, you can get rid of the dirt on the sprouts by removing the exterior leaves. Trim off the little ends and cut them in half lengthwise.
Now, follow the instructions to roast them in oil and balsamic until they become crispy and golden brown. It's better to serve them warm because they'll soften when you let them sit for too long.
Crispy roasted balsamic Brussel sprouts can take your meal to the next level.
Total time: 20 minutes
A fresh and yummy dish such as blueberry corn feta salad is the go-to side for every weeknight dinner. This salad is a mix of the sweetness of fresh corn, blueberries, and the distinct saltiness of feta cheese.
Though there are lots of ingredients in the recipe, they all go together. Besides, the flavor is even better when you toss them in a honey and lime dressing. This dressing is simply a mixture of olive oil, lime juice, honey, and chili powder.
If you want to buy the sweetest blueberries, follow this guide. Look for berries that are deep in color, not red or green. Choose smooth-skinned blueberries that have no stem on them. Remember, wash them when you're about to serve to keep them from getting soggy quickly.
Total time: 40 minutes
This cheesy, crunchy, and refreshing salad will become your favorite side that you'll want to serve with every meal, including Hamburger Helper. Besides being so tasty, quinoa cucumber salad is healthy and rich in nutrients such as fiber, healthy fats, and protein.
This recipe includes uncooked white quinoa, so before cooking, you need to soak it in water first. Place the quinoa on a fine mesh strainer and let it soak in a bowl of water for 5–10 minutes. Then wash under running water, and drain well.
Total time: 15 minutes
You'll never get bored of this refreshing summer side delicacy. It's filled with sweet peaches, crunchy almonds, creamy avocado, and cheese. A homemade balsamic vinaigrette is also the highlight of the salad. I'm sure this is a fitting choice when served with your high-protein meals.
Let's gather all the ingredients for the salad, chop the fruits, make the dressing, and combine them all together. In case there aren't toasted almonds available, you can slice the almonds, place them on a non-stick pan, and stir over medium heat until golden.
Total time: 10 minutes
Prefer a fast and convenient instant pot side to eat with Hamburger Helper? Tender instant pot broccoli only takes a few minutes to prepare, but the final taste never disappoints you. Broccoli in the instant pot can be slightly tangy and cheese-like with lemon and parmesan.
This food can get tender and be cooked evenly if you cut the broccoli into equal florets about 1.5–2 inches. Set the cooking time to 0 and do a quick pressure release to prevent the broccoli from being soggy. Once finishing the dish, squeeze lemon and top with cheese to serve.
Let's see how to prepare tender instant pot broccoli for Hamburger Helper.
Total time: 45 minutes (not including the chilling time)
The starchy potatoes and other veggies tossed in the creamy buttermilk dressing create the uniqueness of the salad. The key to this yummy buttermilk dish is the moist, flavorful, and tender red potatoes.
There are some tricks for you to prepare the tastiest potatoes. Begin by boiling the red potatoes in salted water, then wait until cool and cut into 1-inch cubes. Only mix half of the dressing into the salad. When you're about to serve, add the remaining dressing to the salad.
Because the boiled potatoes are frequently flavorless, make sure to add a sufficient amount of salt and taste the dressing before combining it with the others. You need to keep the salad refrigerated for at least 1 hour before serving.
Total time: 35 minutes
Roasted veggies are the best sides of all time. Roasted cauliflower and chickpeas topped with herby tahini sauce are delightful and healthy. The ingredients to make this roasted side are simply cauliflower, chickpeas, and some spices.
Preparing the herby tahini sauce can take a little time, but it won't be challenging at all. The sauce brings out the pleasant flavors of garlic, lemon juice, and herbs. The green sauce is delicious when drizzled over golden brown cauliflower florets and crispy chickpeas.
Though it's a simple side, it can perfectly improve the flavor of your meaty main course. The crunchy, salty, and garlicky roasted cauliflower will balance the tenderness and moistness of your Hamburger Helper meal.
Total time: 15 minutes
This garlicky and stunning sauteed zucchini will balance the flavor of your meaty meal. Even if you're not a fan of zucchini, you'll consider giving it a try after beholding the beauty of a dish of browned and nice-smelling zucchini topped with grated parmesan cheese and fresh basil.
Everyone can whip up this recipe, but don't skip these tips because they can help you out. Saute thin zucchini slices in a large pan, cover the pan for 2 minutes before adding the sauce, and occasionally flip the bottom layer to let the zucchini brown and cook evenly.
Total time: 15 minutes
Sauteed green beans with garlic butter seem to be a classic side and never get old. Slightly crunchy green beans coated with butter and garlicky fragrance are all you need for a simple but tasteful dish for all main courses, including your beloved Hamburger Helper.
One small note for this recipe is that you should always use fresh green beans for the crunchy texture. Frozen green beans can easily get soggy. Apart from butter, you can use olive oil or coconut oil as you wish.
If there is any leftover, the taste is still good after 4 days when you store it in an airtight container in the fridge. For reheating, you can place the cooked green beans in the microwave though this can make your side dish a little bit mushy.
Sauteed green beans with garlic butter can go with any main entree.
Total time: 50 minutes
Crispy Romesco smashed potatoes are a tasty potato side for all ages. They have a crispy crust but are extremely tender and fluffy inside. This addictive potato side includes no more than 4 ingredients to make and can be served as finger food at every party.
For the ingredients, they are potatoes, Romesco sauce, parsley, and baking soda. When boiling potatoes, add baking soda and salt together. This can help to reduce the starchy flavor of the potatoes.
When finished, coat the drained potatoes with the sauce, then smash them with a metal cup and bake for 20–25 minutes. Now, set a small bowl of Romesco sauce aside with the baked potatoes and serve.
Total time: 35 minutes
Grilled potatoes on skewers? Sounds strange, but it is heavenly and yummy. These skewers are a special combination of charred potatoes and grilled onion chunks. The potatoes won't be hard or tasteless but tender, flavor-filled, and full of the floral aroma of fresh rosemary.
Baby gold, white, blue, and red potatoes work well for this grilled side. It's important to blanch potatoes first since grilling boiled potatoes can make the exterior crispier but still soft and fluffy inside. Besides, you can cut down on the grilling time by doing so.
Apart from pasta, these grilled skewers are the best to go with grilled salmon and steaks at every BBQ party. For storage, you can keep leftover skewers in an airtight container and place them in your fridge for 3 days. Remember to reheat them before serving.
Total time: 15 minutes
Don't forget asparagus on your list of side dishes to serve with Hamburger Helper. Imagine serving a plate of slightly crunchy asparagus next to a bowl of soft and moist Hamburger Helper. Your dinner will be more flavorful and toothsome.
Coated in olive oil, lemon juice, and garlic, roasted asparagus will please your taste buds with a fresh, tangy, and garlicky flavor. You can whip up this recipe within the blink of an eye.
To make the dish loaded with flavors and have a nice green color, after washing and draining the asparagus, you should toss it with the other ingredients and top it with some lemon slices. Now, let's roast the seasoned asparagus in the 375°F preheated oven.
Total time: 14 minutes
Roasted okra can go with anything from steaks to pasta. Seasoned with oil, salt, and garlic, roasted okra can be filled with flavors. This hearty and cheap okra can be a lifesaver whenever you need a nutritious and convenient meal.
This recipe doesn't apply to frozen and sliced okra. If you use sliced okra, the cooking time is much shorter. To make it easier, just use fresh whole okra and stick to the instructions.
Orka contains a high level of vitamin C, antioxidants, and many other nutrients. Amazingly, they can prevent kidney disease, control diabetes, aid your immune system, etc.
It will become an extremely healthy meal when you serve this side with Hamburger Helper. That is the combination of a great source of protein from Hamburger Helper and essential minerals plus fiber from okra.
Total time: 25 minutes
Mushroom side dishes go well with pasta meals. After trying these garlic butter roasted mushrooms, you may figure out this is your true side.
These mushrooms boast an eye-catching golden brown hue thanks to being roasted in garlic butter and finished with a drizzle of lemon juice.
It greatly depends on your desire for the types of mushrooms. You can choose portobello, flat mushrooms, Swiss brown, or white button as in the recipe. To roast the mushrooms, combine them with the prepared ingredients and bake for 25 minutes at 450°F.
Note that there's no need to flip or toss the mushrooms while they're in the oven. Otherwise, your mushrooms can't get the alluring color you want.
Total time: 15 minutes
Portobello mushroom pizzas are a family-friendly and low-carb side for every savory dinner, even with Hamburger Helper. Why do they call them pizzas? Because they are baked portobello mushrooms filled with pizza sauce, cheese, and tomatoes, just like mini pizzas.
Incredibly, these fun and lovely pizzas are faster to make and healthier than store-bought ones. Even grown-ups or children will surely fall for the attractive looks and delightsome flavors of these homemade pizzas.
Since the portobello mushrooms absorb water quickly and end up being mushy in the oven, use a damp cloth to wipe the portobello instead of running under tap water.
You can freely add more ingredients to your portobello mushroom pizzas.
Shine Up Your Dinner With These Perfect Side Dishes
These sides are effortless to prepare, but they can greatly enhance your dinner. From young to old, I'm sure they will love these veggie dishes after the first try. Moreover, you can find most of the ingredients in these recipes at every local grocery.
Thank you for going through this journey, and I'd love to hear your feedback. You can write a review, rate the recipes, or share your results with others in the comments below. Last but not least, let's share this article with the people you love to give them more dinner ideas.