These easy recipes with applesauce are the key to balancing nutrition and yumminess. Admittedly, applesauce is healthier than oil, egg, or butter in some baked goods. Also, the sweet flavor of the sauce adds a rich apple flavor to any dish.
Applesauce is a blend of apples with water or apple cider and has a high nutrient content. The possibilities are endless with this versatile apple puree. It can be the main ingredients or just a dipping sauce. Plus, a good jar of applesauce is useful in both sweet and savory dishes.
From muffins to cakes and oatmeals, this list will prepare you with more than enough recipes with applesauce to try on every weekday.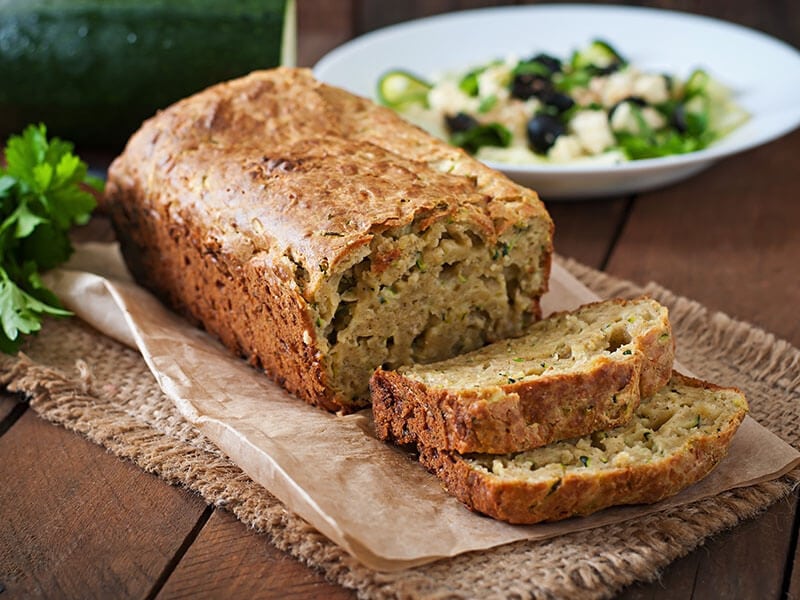 How Many Easy Recipes With Applesauce Do You Know?
Applesauce is a kitchen item. But think again, do you know how many recipes to cook with it? Plenty of dishes taste better with applesauce, so tag along to find down what you can do with this versatile fruit puree.
Total time: 22 minutes.
These applesauce muffins are easy and suitable for families with children. Of course, the apple puree is not the healthiest option for a kid-friendly recipe, but it will cut down the refined sugar and undesired sweetener.
These sweets' ingredients are economical and easy to find, such as applesauce, self-raising flour, milk, or cinnamon. However, feel free to customize these items. Plain flour and baking powder make terrific alternatives for self-raising flour. And use any milk you want.
Keep the leftovers covered in airtight containers at room temperature for three days. Never refrigerate muffins because the cold temperature will dry them out. However, for more extended storage, freezing is the best bet, as the muffins can last for three months.
Total time: 45 minutes
Apple butter is a real treat, but it needs a lot of patience to make, and the store-bought version is not quite affordable. With this simple recipe, you will have homemade apple butter in a short time with applesauce.
All you need is a jar of applesauce and spices, such as cinnamon, nutmeg, allspice, and others. You're free to choose between sweetened or unsweetened applesauce. If you go for the latter, adjust the taste with your desired sweetener like honey or sugar.
Boiling the sauce will take about 45 minutes, and remember to stir it occasionally. After the apple butter reaches your desired thickness, pour it into the blender and blend until smooth. Serve this sweet butter with toast, muffins, or pancakes.
Your leftover applesauce will turn out to be useful in this apple butter recipe.
Total time: 1 hour and 10 minutes
This is an easy and healthy apple dessert recipe that everyone will love. You will enjoy this low-fat bread without worrying much about your health.
The unsweetened applesauce, brown sugar, and ground cinnamon bring out the pleasant sweetness with a citrusy note. Meanwhile, bananas add extra moisture to baked goods. Also, although this recipe needs all-purpose flour, white whole-wheat flour is a more nutritious choice.
With only 120 calories for 14 servings, this applesauce banana bread is a real deal for health-conscious foodies. Add it to your weight-loss diet if you want.
Total time: 30 minutes
Capture the flavors of autumn with this dessert recipe. These donuts have two of your favorite fall products: applesauce and cinnamon powder. Moreover, baking is a new and healthier approach to traditional deep-fried donuts.
With a few ingredients and less than 1 hour of baking, your donuts are ready to draw everyone's attention. The equipment is basic, such as mixing bowls, a hand mixture, or a donut pan. Meanwhile, some essential ingredients are applesauce, brown sugar, cinnamon, and butter.
When filling the doughnut pan, grease it with a layer of butter and pour the batter around ⅔ full. Another note is always let the ingredients come to room temperature before baking. In addition, overloading flour or overmixing the batter can result in dense dough.
Total time: 1 hour and 15 minutes (including 10 minutes of additional time)
This chocolate applesauce cake is a sweet indulgence to light up a bad day. The sweet, tender, and fluffy cake with the rich flavor from chocolate frosting is out of this world. This recipe keeps the sugar amount as low as possible due to the applesauce.
The indulgent chocolate sweet treat ingredients include brown sugar, milk, vanilla extract, and more. Meanwhile, prepare the glaze from unsweetened chocolate, cocoa powder, and milk. The variety of the ingredients brings dimensions of flavors to the cake.
As written, the glaze is chocolate, but change to vanilla or switch it to your favorite glaze version. Keep it thick to make a spreadable frosting, or add more milk to make it watery enough to drizzle.
Total time: 25 minutes
These savory and crisp potato pancakes and the sweet-tart applesauce are dynamic duos. The applesauce is one of the main ingredients in the recipes below. But when paired with Kartoffelpuffer, it makes a great dipping sauce.
For your information, Kartoffelpuffer is a popular appetizer from Germany made from grated potatoes, onions, eggs, and four. Like other potato pancakes, the mixture will be fried until crisp and golden brown. These fritters are best to enjoy with some (or many) glasses of beer.
Remember to grate the potatoes and onions well for the fluffiest results. Furthermore, remove excess liquid from the potatoes before frying to avoid soggy pancakes. And the last thing is the batter should not be thin to prevent a fall-apart result.
Have you ever tried Kartoffelpuffer, the traditional German potato pancakes served with applesauce?
Total time: About 40 minutes
Don't pass over these homemade applesauce bars because of the long ingredient list. The making is actually easy with a handful of steps. The best part is this dump-and-mix recipe requires no chilling or dividing into equal portions.
The bars blend melted butter, brown sugar, applesauce, and other ingredients. And you need to prepare cream cheese, confectioner sugar, and vanilla extract for the frosting. Skip the pumpkin pie spices if necessary, but they will give a rich fall flavor to your sweets.
After baking, you should let it cool down before spreading the frosting and cutting it into squares. These sweet and moist bars bring a warm autumn scent to your kitchen.
Total time: 15 minutes
These applesauce pancakes are a great excuse to clear up your leftover pantry items such as applesauce, baking powder, or cinnamon. In about 15 minutes, the freshly baked pancakes topped with hot caramel apple topping are ready for breakfast.
The pancakes have a nice golden brown, featuring a sweet note of applesauce and hints of warm spices from cinnamon. They are protein-packed enough to keep you full until lunchtime. Furthermore, the caramel apple topping is a game changer with its butter-sweet flavors.
If thick pancakes are your preference, use less milk. In contrast, increase the milk amount in the batter for a thinner consistency. Refrigerating the pancakes will extend their shelf life to 3 – 4 days. Warm them up on the stovetop or in the microwave.
Be your kids' hero and treat them to these yummy and healthy applesauce pancakes.
Total time: About 30 minutes
Waffles are a treat for sweet food lovers, but they often contain too much sugar. However, this applesauce waffle recipe is a healthy twist on this classic dish. The presence of applesauce means you will cut down the sugar amount and overall calories.
These healthy waffles are easy-to-make and delicious with all-purpose flour, vegetable oil, applesauce, and some spices. Whole wheat flour is fine to replace all-purpose flour. Besides, applesauce and cinnamon powder are a great pair, but the maple syrup is delicious too.
The key to creating fluffy pancakes is to separate the egg yolks and egg whites. Set the yolks aside and beat the egg whites with a hand mixer until they reach stiff peaks. Then add the froggy egg whites to the batter and let the magic happen.
Total time: 55 minutes (including 10 minutes of cooling time)
This baked applesauce oatmeal is a comforting way to welcome a fall morning. Plus, this recipe is a healthier version that has a high nutritional profile from wholesome ingredients, such as rolled oats, applesauce, and ground cinnamon.
Most of the ingredients are kitchen staples but feel free to add some chopped fruits or berries to the batter. They will add more textures and flavors to your baked oatmeal. Also, while the batter may look thin and runny, it will be fluffy and has a cake-like texture after baking.
The baked applesauce oatmeal can be a filling meal for breakfast or a quick snack for your kid. Keep the leftovers in the fridge if you want. It will take 10 – 15 seconds to reheat the oatmeal slices in the microwave.
Total time: 45 minutes (including 10 minutes of chilling time)
These sweet applesauce cookies will melt in your mouth. The apple puree helps the baked cookies moist, while oatmeal adds a slightly chewy texture. And there is much room for the icing made from sugar and milk.
The recipe is basic, with all-purpose flour, rolled oats, applesauce, and other spices. Any neutral oil will do. So rapeseed oil, vegetable oil, or organic canola oil are all great choices. For a vegan version, use flax eggs in place of regular ones.
Chilling the cookie dough is essential (the name says "iced" after all), so refrigerate it for at least 10 minutes. And don't try to change the shape of the dough after they're on the baking tray.
Total time: 25 minutes
How about treating your kids with these healthy muffins for breakfast or snacks? These moist treats are loaded with nutrient-dense ingredients, such as oats, whole wheat four, spinach, and applesauce. The muffins are a trick to sneak more vegetables into your kid's diet.
More specifically, oats are a great source of fiber and protein. Whole wheat flour contains many vitamins and minerals. Meanwhile, spinach is already a well-known healthy veggie. For extra nutritious fats, opt for some hemp seeds.
About serving, enjoy your spinach muffins with peanut butter spread, a glass of milk, or some hard-boiled eggs. The muffins sit a few days unrefrigerated. Store them in the freezer for up to 3 months for longer shelf life.
Total time: About 50 minutes (including 10 minutes of cooling time)
The low-calorie apple puree makes many recipes healthier for the sweet tooth, including these applesauce muffins. Though this recipe is already oil and refined sugar-free, it is possible to make these sweets even friendlier to your health.
Honey is the best substitute for granulated sugar, while applesauce is a good alternative for butter. Any dark chocolate will work well, so go for your favorites.
It's best to enjoy the warm brownies after 10 minutes of cooling. Or make sure to finish them within 1 – 2 days if storing the brownies at room temperature.
Moist, sweet, and filled with chocolate, these applesauce brownies are a real deal.
Total time: 20 minutes
If those applesauce recipes above are just for sweets and snacks, the pork chops with applesauce will make an excellent entree for your weeknights. You only need 20 minutes to throw things together, and did I tell you that this dish is low-carb and gluten-free?
The ingredient list contains pork chops (boneless or bone-in), garlic powder, sage, and thyme. As for the applesauce, it's best to use homemade. But feel free to choose the store-bought ones if you're in a pinch. And add some paprika for a little heat.
You will cook the pork chops for 7 to 8 minutes. Ensure that the meat's internal temperature hits at least 145°F before removing them from the heat source. Don't forget to allow your chops to rest before serving.
Total time: 22 minutes
Next up on my list is a recipe for applesauce puffs. These sweets are healthy for your kids with several kitchen items, such as sugar, applesauce, cinnamon, and butter. You can easily prepare ahead and store them in the fridge: a few seconds in the microwave will restore their shape.
While you can use any type of baking mix, I prefer to prepare these wonderful treats from Bisquick. Applesauce adds sweetness and maintains the puffs' moisture. In the meantime, the sugar cinnamon toppings bring a warm tone and autumn touch to your puffs.
This recipe is a quick way to clear out your pantry items and turn them into something delicious. In about 22 minutes, your applesauce puffs are good to go. There is no need for chilling or cooling time.
Total time: 60 minutes
Believe it or not, applesauce is a part of this amazing zucchini dessert. This recipe is an excellent opportunity to have a new makeover to your zucchinis, applesauce, cinnamon, and nutmeg.
Low in calories, applesauce is a healthier alternative to oil. Moreover, it adds a lot of richness and moistness to your bread. But zucchinis have a high water content, which could lead to a mushy cake. Therefore, make sure to squeeze them to remove excess moisture.
If you succeed at baking this zucchini bread, it will have a soft and dense texture. In addition, this treat has several vitamins A, C, calcium, and iron, which are excellent added nutrients to your body.
This zucchini bread is quick and a great snack in the morning.
Total time: 40 minutes (including 30 minutes of refrigerating time)
The homemade Bircher muesli is a flavorful oatmeal treat that will keep you full for a while. Simply put, it is overnight-soaked oats with ingredients such as apples, applesauce, oats, and nuts. This Swiss oatmeal is a filling meal to start a new day.
The recipe has some new changes from the traditional version. In particular, almond milk and almond butter are alternatives for cream. Also, an addition of applesauce boosts apple flavor.
Refrigerate the oatmeal for about 30 minutes to 5 days before using. Overnight oats are meant to stay in the fridge and served cold. But you can enjoy them warmly by r
Total time: 2 hours and 20 minutes (including 2 hours of cooling time)
If you want to make a Swiss roll but give up due to complicated steps, this Swiss chocolate roll with strawberry buttercream may help. The recipe is so easy that you don't need to be a pro baker to whip it up. Best of all, the cake is egg-free, thanks to the unsweetened applesauce.
Let me break down the Swiss rolls a bit. They are a type of sponge cake using selected ingredients, such as flour, sugar, and buttercream. This version combines moist chocolate sponge cake with sweet strawberry buttercream.
But these cakes are easy to crack, and one crack can result in a fall-apart roll. Therefore, remember to roll the cake when it's warm. The heat and moisture can limit the cracks on your cake.
Total time: 50 minutes (including 10 minutes of cooling time)
These applesauce spice cupcakes are my personal preference. They are extra moist and full of flavors thanks to the applesauce, ground cinnamon, and nutmeg. Who would not love the fluffy and sweet cupcakes with a delicious cream cheese frosting?
For the cupcake batter, combine eggs, vanilla, applesauce, and other dry ingredients to create a creamy consistency. Set the oven at 350°F and bake it for 25 minutes. To check the doneness, stick a toothpick into the middle. If it comes out clean, your cupcakes are done.
Always wait for your cupcakes to cool down before topping them with frosting. The tangy cream cheese icing is a proper cut to the sweetness of these applesauce cupcakes.
Keep Your Diet Healthy With Applesauce!
Applesauce is an unstoppable antioxidant powerhouse with numerous health benefits. Plus, it is helpful for your weight loss too. Most of the recipes below are sweets and snacks, so this list is a dream come true for sweet teeth and little eaters.
If you have read this far, there is no doubt that you know the benefits of applesauce in taste and health. So reread these recipes and try to apply them to your daily menu.
Would you like to comment and share some thoughts about this article? Your feedback will help me improve my following posts. And it's even better if you introduce this recipe list to anyone who needs it. It's time to say goodbye. I'll see you in the next article!