People love having some easy picnic side dishes to enjoy the fresh air of outdoor activities. This article is the key to a successful picnic with your close ones. You only need to pick one of these recipes to whip up before the main event is upon you.
Picnics are incredible since you get to spend quality time with family members. In addition, it's also the perfect time to test out some delicacies you have in mind. Therefore, you should always prepare various cooking ideas in your arsenal.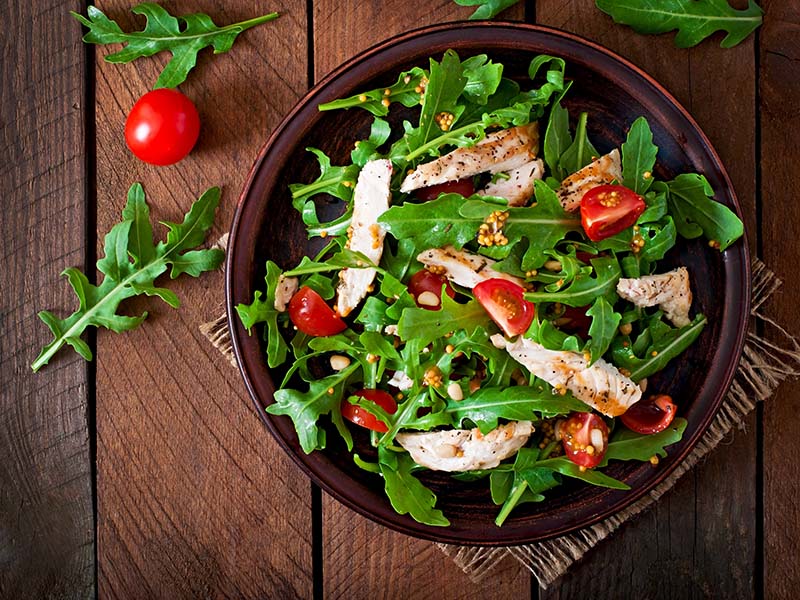 Simple Side Dishes To Prepare Ahead Of Your Picnic
Picnic is always one of my favorite activities since I get to surround myself with loved ones and share my favorite dishes with them. It's also the perfect occasion for you to show off your cooking skills with these light yet delicious side dishes.
Total time: 25 minutes.
To start this outdoor side dish compilation, I want to bring a straightforward green bean salad with rich and tangy feta cheese for everyone to enjoy. Even the pickiest eaters in your family will have to fall for this fantastic green bean delicacy.
Commonly, this salad requires you to blanch the green beans for a tender texture. In addition, I suggest preparing a bowl of ice water to soak the cooked green beans. This step helps prevent the green bean from getting overcooked and becoming too soft.
Combine the vibrant green beans with lemon juice, olive oil, and maple syrup for a flavorful mixture. Of course, you can't forget to include crumbled feta cheese with a sprinkle of almonds for an extra nutty taste.
Enjoy the tender green beans with rich Feta cheese on your picnic.
Total time: 1 hour 15 minutes (including 1 hour of chilling).
Ambrosia is a fascinating fruit treat coming from American cuisine. This sweet salad name comes from the ancient Greek "food of the gods". Ambrosia salad is perfect for busting out during summer occasions for a refreshing side dish.
First, whisk cream with sugar until firm peaks form. Next, add the sour cream and mix until well combined. Finally, utilize marshmallows and a wide range of fruits like oranges, pineapples, coconuts, and strawberries. Make sure you stir the concoction thoroughly to coat the fruits with cream.
Refrigerate for some time before serving it. For some people, Ambrosia is like a dessert because of its fluffy cream and sweet, juicy fruits. Ambrosia is a must-have dish if you want to impress everyone at your next picnic.
Total time: 5 minutes.
Strawberry butter is the simplest way to turn any bread slices into a splendid experience. You will be surprised because this spread only takes a handful of ingredients to create. Better yet, you can even store it for later consumption.
People often bring butter and sugar together first to form a base for this recipe. Next, combine lime, jam, and vanilla to create a pleasant fragrance in the butter. Most importantly, you must include strawberry puree to create a distinct flavor to the butter.
Ideally, you should get a beautiful pinkish mixture with a soft and creamy consistency. The butter is sweet but has a touch of acidity from lemon juice and strawberry. This butter is perfect for anytime you need to make a quick snack.
Total time: 18 minutes.
It's hard to believe that fruit and pizza can go together in one dish. However, it's entirely possible with this mini fruit pizza recipe. It's a sweet side dish to tingle your taste buds while having an outstanding picnic with everyone in the family.
Unlike the soft pizza dough, this fruit pizza calls for a cookie batter to hold up the toppings. Typically, I suggest using all-purpose flour to mix with sweeteners and salt. After incorporating the dough, you must divide it into small portions for baking.
Ideally, the cookie base should be crispy and possess a light brown color. Top the cookies with a mixture of Greek yogurt, butter, powdered sugar, and cream cheese. Depending on your liking, you may pick whatever fruits you want, for example, strawberries, raspberries, kiwi, or mango.
Making these mini fruit pizzas are perfect for satisfying everyone's sweet craving.
Total time: 47 minutes.
Let's head to Mexico to experience one of the most iconic dishes in the form of a Burritos. For your information, this Mexican classic is essentially a layer of Tortilla (corn flatbread) wrapping around various tasty fillings.
For this recipe, people stuff the Burritos with tender ground beef and soft beans for an easy yet delicious combination. Furthermore, the filling should also have taco sauce, paprika, and Jalapeno pepper (Mexican green chili).
Once you top the filling with cheddar cheese, fold the Tortilla into a cylindrical shape to form the Burritos. Brush the burrito with oil and let the air fryer handle the rest of the procedure.
You should get a slightly crunchy Tortilla crust on the outside while the filling is an explosion of flavors. I like having these mini Burritos with sour cream or guacamole (avocado dipping sauce) for a traditional approach to the dish.
Total time: 25 minutes.
Pasta is a highly versatile ingredient to feature any dish that you like. Therefore, I want to introduce you to an effortless mix of asparagus and pasta to enjoy while on a picnic. Because the recipe is full of vegetables, it's a healthy option to pack with you.
This salad is a straightforward mix of cooked pasta with cherry tomatoes, purple onion, and asparagus. In addition, people incorporate a sauce blend of Greek yogurt with lemon juice to enhance the creamy and tasty tastes.
Toss the vegetable around with the dressing to coat evenly. This salad tastes best when served chilled so that you can enjoy the freshness of tomatoes and the tenderness of cooked asparagus.
Total time: 40 minutes.
Tater tots are an irresistible treat for many people because of their crunchy texture. Since conventional tater tot is easy to recreate at home, you may add your twist for a unique recipe.
After parboiling the potatoes, you want to grate them to combine with a simple condiment mixture. Ready your oil and fry the potato in small balls. The oil should fully cover the tater tot to cook all sides evenly.
Another way is to utilize an air fryer, so your tater tots are less greasy. Either way will result in beautiful golden brown tater tots with an impressive blast of potato flavor. A small tip for you: adding eggs to the potato blend helps bind the ingredients better.
Crunchy tater tots are ideal for an outdoor meal.
Total time: 5 hours 15 minutes.
Baked bean is one of the most beloved soul food delicacies thanks to its wonderful versatility. Better yet, making baked beans from scratch is a super simple task. Since it's a homemade recipe, you get more control over the final flavor to suit your taste buds.
About the beans, I recommend utilizing white pea beans because of their naturally sweet profile. Furthermore, you should introduce a few bacon strips to the dish for a mesmerizing umami taste. Remember, you only add the crispy bacon when baking the beans.
Proceed to introduce molasses to the baked bean mixture to give the dish the signature brown color. Let the oven tender the bean until you achieve the desired sauce thickness. Ideally, I like the sauce of baked beans to have a consistency similar to a dipping sauce.
Total time: 45 minutes.
The rich fiber of Quinoa is outstanding in controlling the cholesterols and blood sugar levels. I recommend enjoying Quinoa as a healthy salad to make full use of this vegetable while on a picnic. I also add a Mexican twist to make the salad more interesting.
If you're unfamiliar with Quinoa, they usually come in the form of seeds similar to lentils but with a smaller size. Aside from the Quinoa, you also want to include black beans, corn, and tomatoes to enhance the texture and look of the salad.
No salad is perfect without having its beautiful dressing. In this case, people will love the herbal taste of this cilantro and lime juice concoction. I prefer a drizzle of honey to the blend for a touch of sweetness to accompany the earthy Quinoa taste.
Total time: 25 minutes.
What will you create in less than 30 minutes to treat everyone at your upcoming picnic? I will instantly whip out a quick and easy oven-roasted carrot side dish to ensure everyone gets the healthiest and most wonderful experience.
I usually pair carrots with dill for an added grassy and slightly tangy flavor. Alternatively, you can use parsley, but don't forget to season the carrots lightly. The oven should take around 20 minutes to bake these shiny orange carrots to a tender texture.
Upgrade your carrot specialty by roasting them in the oven.
Total time: 15 minutes.
Mexican street corn, or Elote in Spanish, is one of the most famous street foods in the country. Locals sell these corn ears with a generous sprinkle of condiments to bring an exciting explosion of multiple flavors.
After removing the outer husk, Mexicans boil the corn for around 10 minutes. While at it, people whisk together mayonnaise with sour cream. Typically, the sauce brings a salty and creamy taste to the cob of corn.
Locals sprinkle the corn with Tajin seasoning and cotija cheese for an extra tangy, salty profile. I enjoy eating this corn creation with a freshly squeezed lime juice splash to bring all the elements to perfect harmony.
Total time: 10 minutes.
Caprese is an authentic Italian salad that usually has tomatoes and mozzarella cheese as the main ingredients. However, I love bringing a new twist to the Caprese by adding cucumber to the mix for a fresh, intriguing crunchy texture.
Of course, you still need tomatoes and mozzarella in the concoction. I prefer grape tomatoes because their rich and sweet tastes are ideal for milky mozzarella balls. There's no need to complicate things since a simple balsamic vinegar is more than enough for the dressing.
Caprese brings an exciting Italian twist to enjoy tomatoes and cucumbers like never before. Sometimes, you can throw in a few avocado slices for a touch of creaminess.
Total time: 10 minutes.
Cucumber is undoubtedly the easiest vegetable to consume for most people. Its crunchy texture and mild taste make cucumber a perfect option to feature in any specialty. However, I want to give a salad dish that takes cucumber as the cornerstone of the recipe.
Besides choosing fresh cucumber, you must include yogurt to turn this salad into a crunchy and creamy experience. You should use Greek yogurt for its richness to combine with grassy flavored dill and lemon juice for a decadent dressing with the cucumber slices.
If you plan to make this recipe ahead, the refrigerator should keep the salad fresh for a significant time.
Uncover how you can make cucumber become an addicting salad.
Total time: 1 hour 45 minutes.
For almost any picnic you go to, fries are an adored delicacy by many. Therefore, you must have this fries specialty in your notebook to whip out at any time. The crispness of potato slices and the saltiness of seasonings will always make everyone come back for a second round.
I'll cut down on the details about the cooking process because most people already know how to handle potatoes. However, the condiment mix is the main attraction, consisting of parmesan cheese with dried oregano, thyme, and garlic.
Coating the potato slices with oil helps the spices to stick to the surface easier. Finally, place the fries into the oven until the surface has a light golden brown color. If you desire a crispier profile, I suggest deep frying the slices.
Total time: 1 hour 15 minutes (including 1 hour of chilling).
Broccoli is a common choice for many households to pack meals for their kids at a picnic event. The vegetable provides adequate nutrients with a mild taste to complement the main courses. Even broccoli haters will have to change their minds after tasting this recipe.
Marinated broccoli doesn't require heat involvement in the cooking process. All you need is a clean jar to infuse broccoli with white wine vinegar, honey, and oil. In addition, the inclusion of spices helps create a tasty mixture.
Allow the broccoli to sit in the marinade liquid for at least 1 hour before serving for the best result. Typically, marinated broccoli goes well with a wide range of savory dishes.
Total time: 40 minutes.
Butternut squash is a perfect treat for winter occasions to satisfy everyone on your picnic trip. Squash is a common vegetable during winter with a creamy profile when grilled. So ditch your conventional crispy french fries and make grilled butternut squash for a hearty side dish.
First, you want to cut the squash into manageable pieces. Combine the oil with sugar in a bowl to brush the squash surface. Next, grill the squash pieces until they become golden brown and tender. I usually like to have some char marks on the squash pieces for a smoky aroma.
For a final touch, sprinkle the grilled squash with pine nuts, orange zest, and Parmigiano cheese for a sharp, nutty taste. You may even sprinkle some pepper flakes for an extra kick of heat to the tenderized squash.
Total time: 25 minutes.
If it's too challenging to find butternut squash, you may turn to zucchini to enjoy the best smoky flavor. Zucchini is abundant throughout the year, but summer is the best time to enjoy it. The hot summer days are also an ideal time to treat everyone to grilled zucchini.
You must marinate the zucchini slices in a concoction of red wine vinegar, herbs, and garlic powder to ensure an aromatic profile. Each side of the zucchini should take around 2 – 3 minutes for a perfect grill.
Once the zucchini is tender, season it with salt and pepper and serve. Ideally, you want some char marks on the zucchini slices for the best fragrance.
Learn the secret to grilling the perfect zucchini for your picnic party.
Total time: 8 minutes.
The sweet flavor of this cherry tomato-based fare with the rich balsamic dressing offers a brilliant experience when you create it for a picnic trip. If you think making a dish in under 30 minutes sounds great, then prepare to whip up this tomato salad in less than 10 minutes.
Since the tomato is the main focus, I want you to choose your favorite variety. As for the dressing contents, a combination of balsamic vinegar with refreshing basils, minced garlic, and olive oil will send the flavor of this salad over the moon.
Total time: 1 hour 20 minutes.
Sunomono is how you get to know the wonderful Japanese cuisine through a simple dish. I know you may be tired of cucumber already, but this Asian specialty gives you a unique experience. Interestingly, Sunomono often refers to things mixed with vinegar in Japanese.
Commonly, you should lay your hands on mirin (rice wine) to combine with rice vinegar, soy sauce, and sugar for the dressing. After squeezing the liquid from cucumber slices, toss them around with the decadent dressing.
Ideally, you want to wait 1 – 2 hours so the cucumber slices can soak up the goodness from the liquid sauce. When served, sprinkle a pinch of sesame seeds for a hint of nutty and toasty taste to the Sunomono.
Discover the various methods to approach Sunomono.
Total time: 1 hour 15 minutes.
A creamy corn casserole is an addicting side dish with incredibly rich and creamy flavors. The appearance of Jalapeno introduces a mild heat to a delicious corn creation. So toss your boring recipes aside and settle with a flavorful corn casserole.
Since you mostly use corn kernels as the main attraction, I suggest combining heavy cream, butter, and cream cheese to get a smooth mixture. To infuse a salty taste into the creamy mix, continue to sprinkle in shredded cheddar cheese.
After folding the cream sauce with Jalapeno and corn kernels, transfer it to a baking dish. Bake the casserole until the surface gets a light golden brown color. This creamy corn casserole is best to have while it's still warm.
Total time: 30 minutes.
Tzatziki originates from Greek cuisine, with potato being the main focus. Locals usually feature their signature yogurt to give the potato salad a creamy and sweet flavor. Traditionally, people tend to serve Tzatziki as a soup or dip.
Unlike conventional potato salad, the Tzatziki version incorporates yogurt with cucumber to bring more flavor and texture to the salad. However, the main focus remains the same because you want to experience tender potatoes with a touch of the tangy taste of lemon juice.
People infuse the salad with finely chopped garlic for an extra fragrance. The Tzatziki usually possesses a refreshing sensation from adding lemon zest for garnish. Commonly, you should refrigerate the Tzatziki potato salad before serving.
Total time: 45 minutes.
From rice to delicious nuggets, cauliflower offers a wide range of options for cooking. Although many often think that cauliflower is bland, I beg to differ because you can make the vegetable a hundred times better by coating it with Buffalo sauce.
At first glance, people may even mistake it for juicy chicken nuggets. For the cauliflower head, you need to break it into individual pieces to go through a layer of egg wash. Proceed to roll them through flour for frying until the outer layer becomes crispy.
As for the Buffalo sauce, combine the Buffalo hot sauce with some parsley if you want an herby taste. Toss the crunchy fried cauliflower with the orange Buffalo sauce and serve the dish with blue cheese for an extra hint of saltiness.
Cauliflower makes for great vegetarian nuggets when coated with Buffalo sauce.
Total time: 30 minutes.
Mushrooms are full of intriguing textures, from crunchy to chewy. Sauteeing mushrooms with onion make for a fine addition to your side options to serve along with steak or BBQ recipes. Furthermore, you may feature other mushroom varieties to bring a new twist to the dish.
In this case, I love using button mushrooms as they usually have a chewy, tender texture when cooked. Additionally, the sauteed onion's fragrance is excellent at complementing the mild taste of button mushrooms.
Before stir-frying the mushrooms, don't forget to introduce butter with Worcestershire sauce to the pan for a sweet and sour taste with a light touch of spiciness. The result you get should be golden brown mushrooms covered in a savory dark brown sauce.
Total time: 35 minutes.
Let's head back to green bean with a different approach. This time, I want to smother tender green beans in a smoky taste and cover them with a savory sauce. Aside from being a tasty side dish, I also suggest beginning a meal with this barbecue green bean recipe.
To cut you some slacks, I recommend using canned green beans. It helps you skip some preparation steps for the green beans. In addition, people incorporate crispy bacon strips with green beans to bring out more flavors from the dish.
Finally, a sauce mixture consisting of Worcestershire sauce with ketchup and brown sugar is added to coat the green beans. After you get all the elements into a baking tray, pop it into the oven for around 30 minutes so the sauce can thicken.
Total time: 40 minutes.
Cornbread is undoubtedly a versatile delicacy that brings a hearty sensation to everyone. However, I love introducing some blueberries to the bread to deliver a fruity note to the already delicious dish.
Like any cornbread recipe, this blueberry version also uses cornmeal with flour, baking powder, and sugar to create the batter. Combine the dry mixture, including the blueberry, with eggs and milk until you achieve a smooth consistency.
After some time in the oven, the cornbread should have a vibrant yellow color with some touches of purple from the blueberries. Each bite at this cornbread is an explosion in corn taste with a pleasant aroma of blueberry in the bread.
Blueberry cornbread is the perfect start for getting used to baking up the pastry.
Total time: 30 minutes.
Bok choy is one of the most popular vegetables in Asian cuisine. Many countries often stir-fry or pickle bok choy to enjoy its naturally crunchy texture with beautiful flavors. Another less popular method is to grill the bok choy to infuse it with a smoky aroma.
Simply cut the bok choy in half and lightly coat it with oil to keep the vegetable moist throughout the grilling process. Next, sprinkle the bok choy with some seasonings to give the dish more fragrance.
The oven usually takes around 15 minutes to cook the bok choy thoroughly. Ideally, the bok choy has a tender texture and slightly crunchiness in every bite.
Total time: 45 minutes.
Salsa is a Mexican dip that utilizes fresh vegetables to create a refreshing side dish. People often enjoy Salsa with crunchy Tortilla chips or potato chips for the best experience. However, I want to suggest an exotic watermelon Salsa which is easier to whip out whenever you need it.
Since sweet and juicy watermelon is the main attraction of this dip, you want to include mango for a slightly meaty texture. Additionally, you may dice in Jalapeno for some heat. Squeeze in a splash of lemon juice and mix the chopped elements to serve the Salsa.
Picnic Events Are Brilliant For Debuting Your Favorite Side Dish
To wrap up this article, I hope you enjoy your upcoming picnic with tasty homemade side dishes. In addition, you may even use this post as a reference to expanding your knowledge of cooking. Start with easy delicacies and work your way up with more complicated dishes.
If you love this post, please send it to everyone you know so they may know what to prepare for their following outdoor activities. Tell everyone what you think about these recipes in the comment section; I'm sure people will be happy to know more about your experience.