In my opinion, Mongolian foods are some of the most overlooked East Asian cuisines. And it's time to show you what makes them so different compared to other Asian culinary dishes to bring this cuisine closer to you
Situated between China and Russia, Mongolia has a fascinating cuisine like no other. The main ingredients that the Mongolians usually use for their dishes are meat, animal fat, and dairy products.
This post will walk you through everything you need to know about Mongolian cuisine. Whether it be appetizers, main dishes, drinks, or desserts, I have them all written down below. So let's hop right into today's superstar, Mongolian food, and start saving some names down.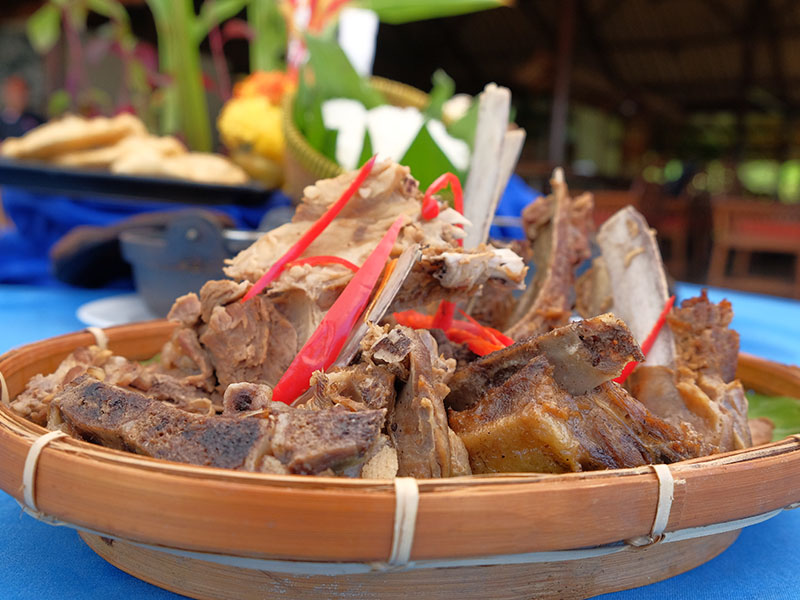 10 Mongolian Savory Dishes To Expand Your Culinary Horizons
In this section, you will open your mind to Mongolian cuisine, particularly savory delicacies that you should not miss when traveling to the country. Here are 10 unique specialties with many interesting facts.
3 Flavorful Mongolian Dumpling Recipes For You To Try
The Mongolian diet consists mainly of meats like mutton, beef, horse, etc. And what better way to start your journey to Mongolia cuisine than with some dumplings?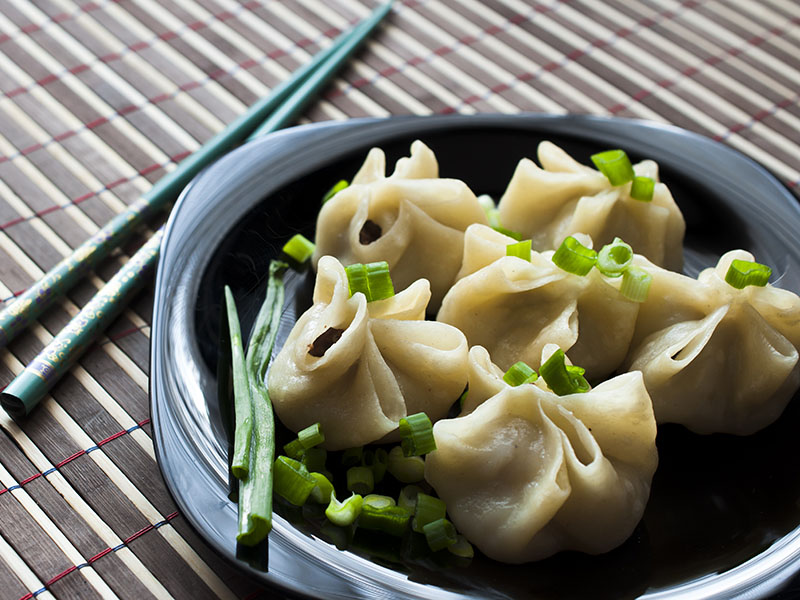 Buuz is a type of steamed dumplings with a meat filling that's extremely popular in Mongolia. People primarily use meat from lambs or cows to fill these Buuz. These dumplings are only lightly seasoned to bring out the most fragrance from the meat.
Buuz is a common dish throughout the whole country of Mongolia all year round. However, it's more common, especially on Mongolian New Year around every February. Mongolians take major pride in the shape of these dumplings and see it as a significant feature of their culture.
The filling of Buuz can vary in many ways. In some regions, it is common to just fill these dumplings with mutton or beef and cabbages. On the other hand, some regions include rice in the filling together with meat. And it is very prevalent to serve Buuz with some vodka.
See how these Mongolians make jumbo Buuz dumplings.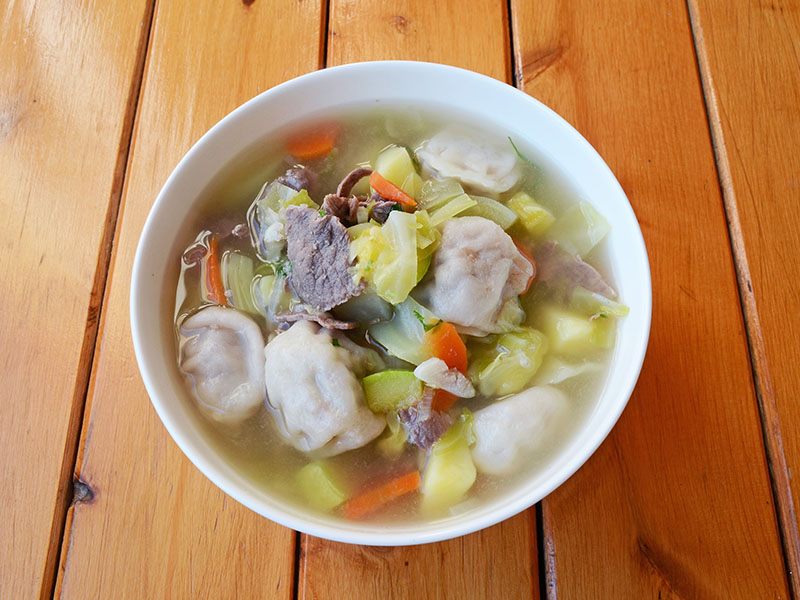 Together with Buuz, you will see Bansh on the Mongolians' dining table on special occasions. Such occasions are special events and ceremonies, New Year, or when they're welcoming new guests to their place.
Bansh is similar to Chinese dumplings. However, there is one characteristic you can use to distinguish these two kinds. While Chinese dumplings usually use a soft kind of dough for wrapping, Mongolian would use the hard dough for Bansh.
It is common to see the nomads of Mongolia serve Bansh in some boiled soup or milk tea. Or you can fry the dumplings to enjoy them.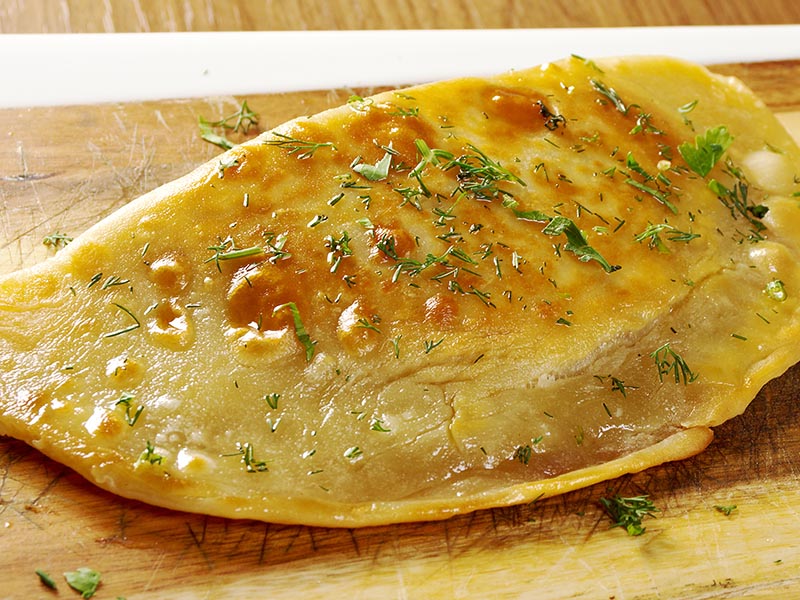 Khuushuur is another form of Buuz, and it's only different in the cooking method and shape. Instead of steaming like the Mongolians would do Buuz, Khuushuur would go through a deep-frying process. And, unlike Buuz, Khuushuur takes the shape of half-circular dough pockets.
A fun fact about this dish is that it has healing effects, especially during springtime. This is because Mongolians use meat from antelopes or goats. These animals usually feed on the Pasque flower, which has amazing pain-relieving properties.
As Mongolia borders Russia, part of its cuisine goes under the influence of Russian cuisine. Therefore, Khuushuur is a dish similar to Chibureki, a type of turnover pastry from Russia.
Other Significant Savory Food In Mongolia
Now that you have prepared your taste buds with some scrumptious dumplings. Now, it's time to introduce you to other familiar Mongolian main dishes.
Regarding main meals, Mongolians are very creative in making different types of foods like noodles, BBQ meat, rice, etc. Below are the best examples of such creative dishes.
Each country has its hangover cure dish. And, for Mongolians, it has to be Bantan, a kind of porridge with meat.
Mongolians normally start out cooking their Bantan by making the bone stock. Though the porridge itself tastes light, it's packed with umami flavor as it contains all the essence from bones and bone marrow. Mongolians usually use mutton or beef bones and marrow for Bantan.
Normally, when talking about porridge, you would think of rice porridge. But for Mongolians, they make Bantan with flour instead. They will put flour crumbs slowly into the stock so that it won't become lumpy.
Now, you don't just throw flour into the Bantan stock. Instead, you have to prepare your flour crumbs in advance by slowly dripping water into your dough. Then work your way through the flour with both your hands to roll up some beautiful crumbs for your Bantan.
Bantan, aside from being an excellent hangover cure for Mongolians, is also served as the first solid food for toddlers. In some cases, it's even a great dish for sick patients in hospitals.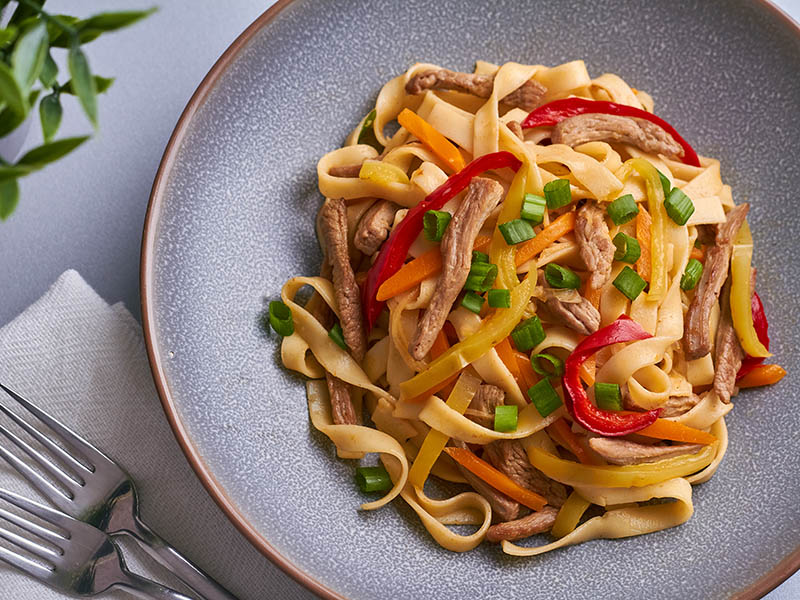 Taking its roots in China, Tsuivan has evolved through time into one of Mongolian's most favorite dishes. With its origin from Chao Bing, a unique dish in China, Tsuivan consists of handmade noodles, vegetables, and mutton.
The process of making noodles takes a massive amount of effort. Mongolians would start out making the dough with flour and very little water. Then it's the kneading stage that requires extra strength and patience.
Unlike Chao Bing, where there's cabbage in the recipe, it isn't the same story with Tsuivan. Mongolians don't prefer cabbage in their Tsuivan, only carrot, and onions. This dish can be addictive as all the essential flavors come out without excessive seasoning.
As the usual portions of Tsuivan are often large, they can fill your stomach quickly. Thus, Mongolian men are extremely fond of this particular menu. No wonder why they say "the way to Mongolian men's hearts is through Tsuivan".
This is how Mongolians make Tsuivan stir-fried noodles.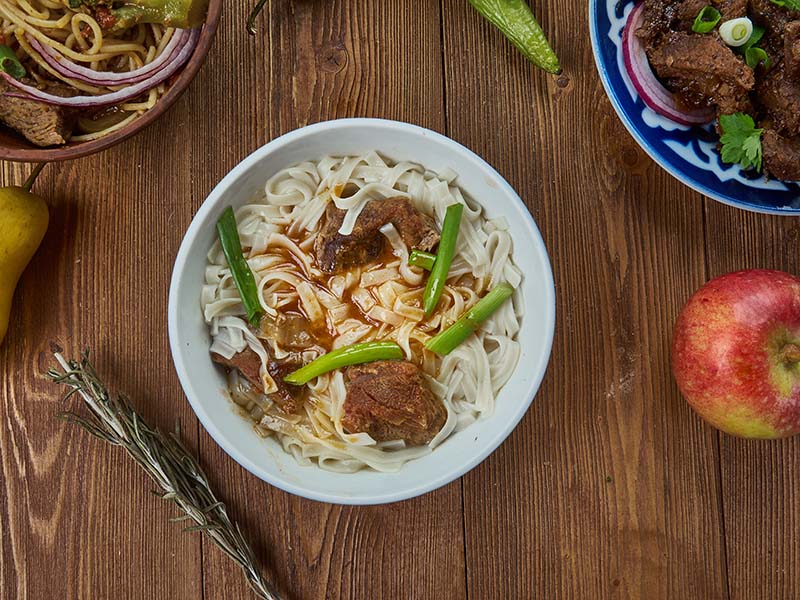 It would be a crime not to include noodle soup after talking about stir-fried noodles. In this case, Guriltai Shul is the Mongolian's take on noodle soup.
For this dish, the Mongolians boil down beef or lamb bones for a soup. Then, they serve this together with the same type of fried noodles in Tsuivan. In some recipes, there is the presence of meat. But in some others, it's simply soup and hand-cut strings of noodles.
One thing you will notice throughout these dishes is how few types of vegetables are present. This is because the Mongolians have relatively restricted access to fresh vegetables. Therefore, the only common types of vegetables in their cuisine are carrots and onions.
Although the ingredients are quite simple, the taste will surely surprise you. By cooking carrots and onions in the stock, the broth will turn out naturally sweet. Together with the mutton that is so tender from sitting in the broth, you will truly understand heaven on earth.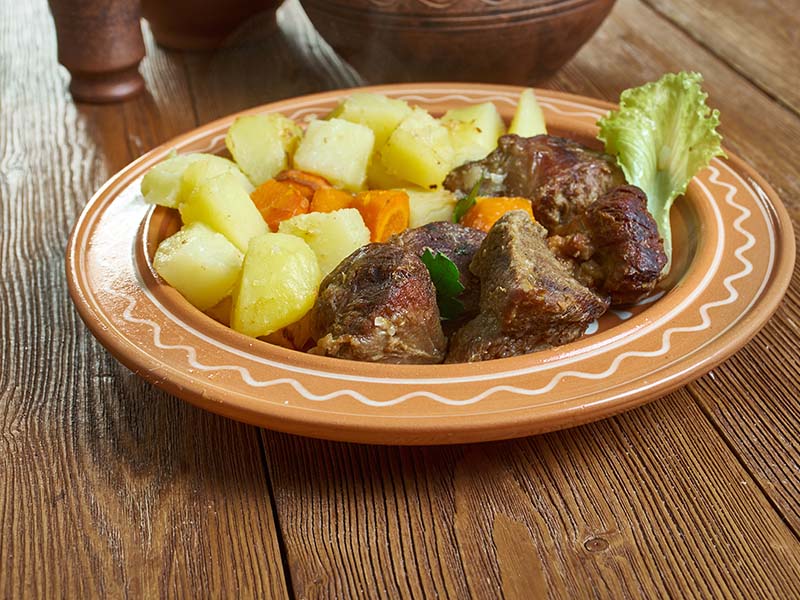 Similar to Khorkhog, people would use the same type of meat for this dish. However, there are a few things that are different in this menu. One of them is how the dish is cooked inside a deboned animal's body, mostly goats.
At first, it might not sound too welcoming of an experience. But cooking their food inside the body of an animal is a unique way of cooking. And, not every day do you see the Mongolians make this dish since it's often reserved for special occasions.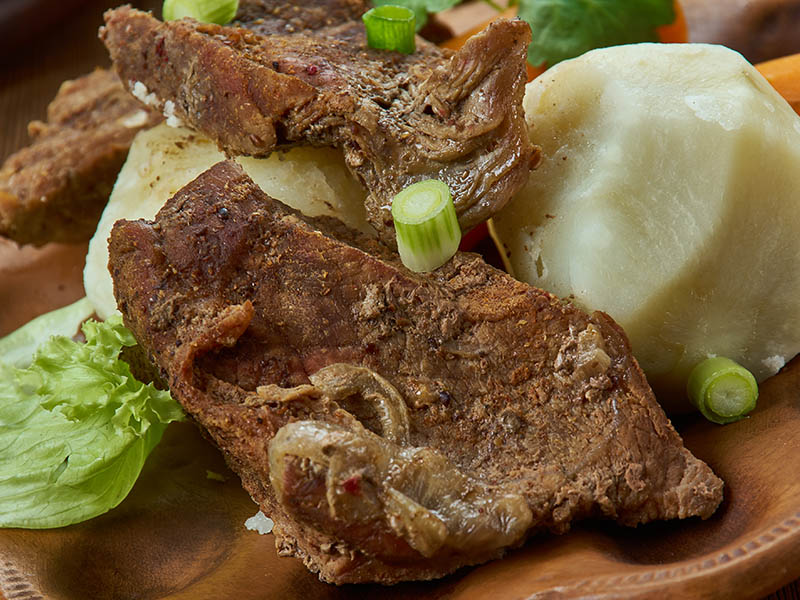 Meat slices on a grill stove is a typical idea when talking about Mongolian BBQ. But, Khorkhog is a far cry from that. This is a specialty coming from the nomads of Mongolia. It's unlikely that you will find Khorkhog in the big restaurants.
Unlike conventional BBQ, the process of cooking Khorkhog starts with placing the goat meat in a milk jug. Then, the nomads would fill the jug with some stones and water. Finally, they will place the jug over the fire so that the water and stones inside will cook the meat.
Making Khorkhog takes about 1 hour. And the way to tell if they're ready to serve is by smelling the jug. The nomads are especially experienced in this as they've been cooking this dish for a long time.
Mongolians don't often season their food with overpowering condiments. Thus, the food brings out all the natural aroma and flavor from the ingredients. And Khorkhog is no exception. You will be able to taste the slightly fatty lamb together with the tender vegetables.
If you want to try Khorkhog right in your kitchen, you should not miss this instruction.
9. Uuz (Stewed Mutton Back)
Uuz is a Mongolian stew, namely a stew of mutton back. Mongolians often pick out healthy and big sheep as they tend to be fatty in the lower back area. This makes this dish starting with U extra flavorful.
It usually takes 3 to 5 hours to prepare a serving of Uuz. Mongolians will start with cleaning the sheep's innards and removing all the unnecessary body parts. What's left is essentially the back with the tail attached. Then it goes into steaming before it's ready to serve.
Uuz is a dish for "Tsagaan Sar", a Mongolian New Year's festival. Or, sometimes they also serve it at weddings. This proves how special the dish is in terms of Mongolian cuisine and customs.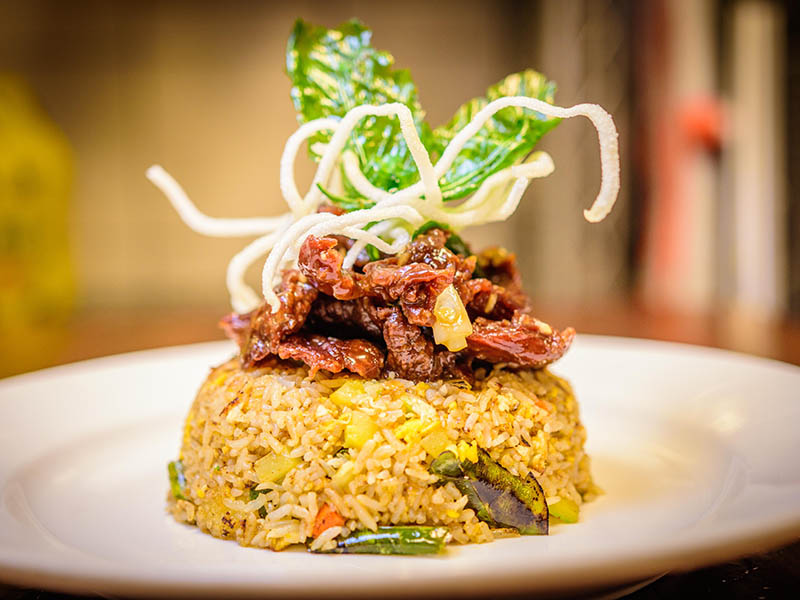 Such a simple dish yet very common for almost every Mongolian household. Though it's generally called Mongolian fried rice, the method of making this dish includes a little more than just frying the rice and meat altogether.
The cooks will prepare the rice in Budaatai Khuurga separately before cooking the vegetables. They will cook rice in water with some salt and water. Then, they'll move on to stir-frying the vegetables and mutton.
In some variations of this recipe, people also include animal fat. By using this particular ingredient, the rice will be naturally fragrant. Animal fat also brings a wonderfully aromatic taste to the dish without needing much seasoning other than salt and pepper.
7 Mongolian Desserts And Dairy Products For The Adventurous Sweet Tooth
Desserts can indeed range anywhere from ice cream to cake and confectionery. But, dessert treats in Mongolia might not be what you expect them to be. Sometimes, they have nothing in common with your typical pint of ice cream. So, let's dig into them deeper!
This is another variation of dairy products in Mongolian cuisine. Eezgii is dried and roasted cheese.
What gives this treat the mesmerizing brown color is the caramelized sugar in the dairy. This also gives the taste of sweet, milk, and tangy taste to the cheese curds. The process of making Eezgii is somewhat similar to Aaruul, only these will go through a few more steps of baking and roasting.
Eezgii is one of the great treats starting with an E. You can always grab it for a few bites when you feel like chewing something. Or, you can try snacking on it while sipping this Mongolian milk tea I'm showing you later in this article.
The best part about Eezgii? You don't need to store them in the fridge, as they will last for a long time just sitting outside.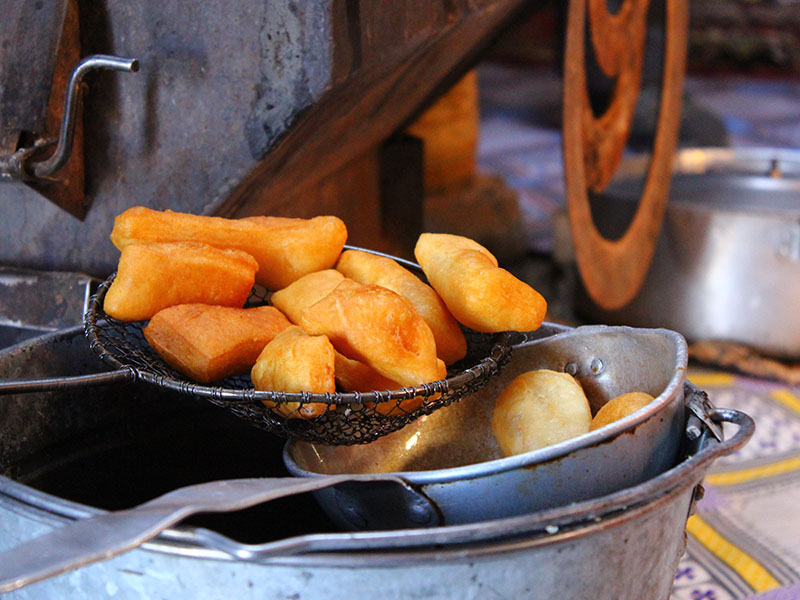 Mongolian desserts are mostly pastries, and Boortsog is one of them. This deep-fried dough menu is a favorite among Mongolians of all ages.
At first sight, Boortsog somewhat resembles Beignets, sugar-dusted fried doughnuts from New Orleans. But these are a little simpler as they are plain doughnuts that go very well with some butter.
However, don't be fooled by their ordinary facade. Boortsog doughnuts taste best when they're fresh and hot. A bite into these, and you will feel the airy texture together with the buttery flavor all around your tongue.
One thing about these doughnuts that you should remember is that they get rock hard after a while of sitting in the air. For the best result, you should enjoy them fresh.
This type of pancake from Mongolia is pretty simple to make yet so good to eat. Like most types of pancakes, it's best if you can enjoy your Gambir right when it's still hot.
Gambir is a great dish for Mongolians when they need to use up their leftover dough. After kneading the dough and prepping the pan, Mongolians will cook the Gambir exactly the way you would normally make your pancake.
Then, to make the Gambir taste even better, Mongolians commonly put some butter and sprinkle some sugar on top of the pancake. Or, if you happen to prefer something fruitier, you can even pair your Gambir with some jelly or jam.
14. Ul Boov (Mongolian Shoe Sole Biscuit)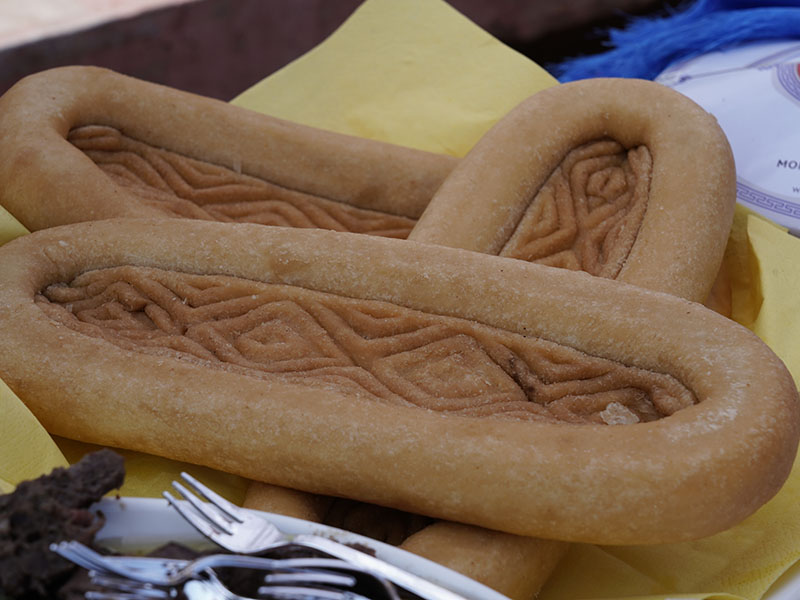 This type of biscuit is usually present on special occasions. The most special thing about Ul Boov is the way people arrange them.
Ul Boov biscuits are especially common on Tsaagan Sar (Mongolian Lunar New Year). People will stack these into towers as decorations for this event. Usually, what goes underneath these towers of Ul Boov are triangular or square plates of Boortsog cookies acting as a base.
The Mongolians always make sure to arrange these biscuits in odd numbers like 3, 5, 7, 13, 15, or 17, as odd numbers stand for happiness in their culture and beliefs.
15. Aaruul (Mongolian Dried Milk Curd)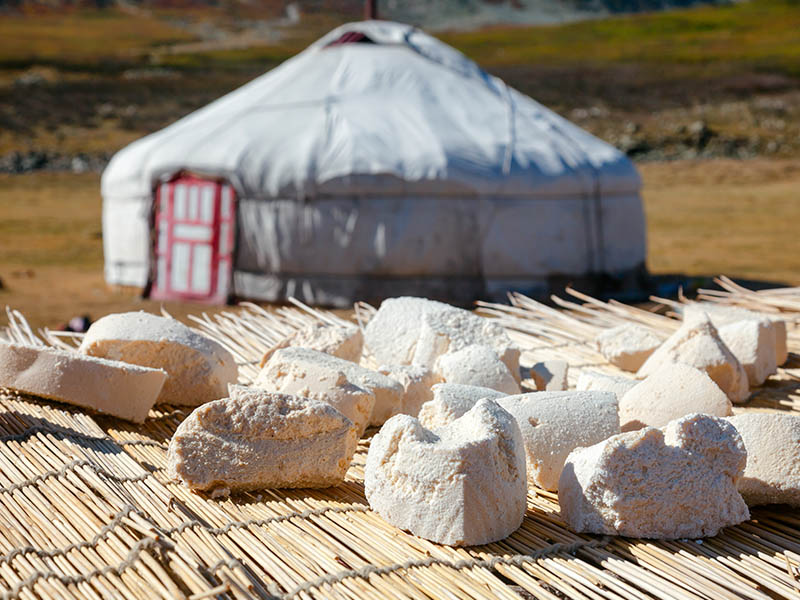 If you travel to Mongolia in the summer, you will see people drying trays and trays of Aarul in front or on the roof of their Gers, a traditional type of housing in Mongolia.
Aaruul is a type of milk curd from cattle milk, usually cow, goat, sheep, or camel. How to make it? First, people will separate the curd from the milk while cooking.
The curd will then be shaped and dried underneath the sun. Aaruul shapes can vary depending on the people making them. Regarding the taste, Aaruul has a very sour taste, very much like yogurt that's been heavily fermented.
The texture of this dish would be solid and hard against the teeth. However, the Mongolians enjoy this menu as it seems to have strengthening properties for your teeth and bones.
How to make Aaruul as Mongolian nomads.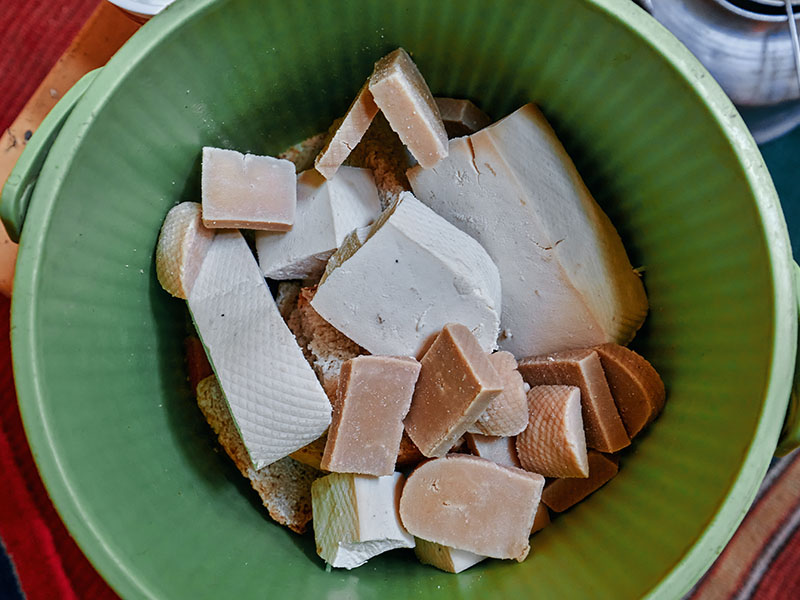 Dairy products of sorts are Mongolians' main food in summertime. And Byaslag, Mongolian cheese, is one of those dishes that takes lots of effort to make.
A typical batch of Byaslag requires around 20 liters of milk to make. The most common types of milk for this cheese are either sheep or goat milk. The parts that require the most effort are milking the cow and pressing the curd dry.
Unlike other cheeses, Byaslag is usually soft and bouncy since it's ready after an hour of sitting and resting. However, preserving Byaslag after a long amount of time will turn them into rock-hard bars of cheese.
Back then, Mongolians usually brought with them these hard bars of cheese as snacks during long road trips. Moreover, they also use sap, a liquid from the milk curd to cleanse their organs. This liquid can also boost children's immune systems.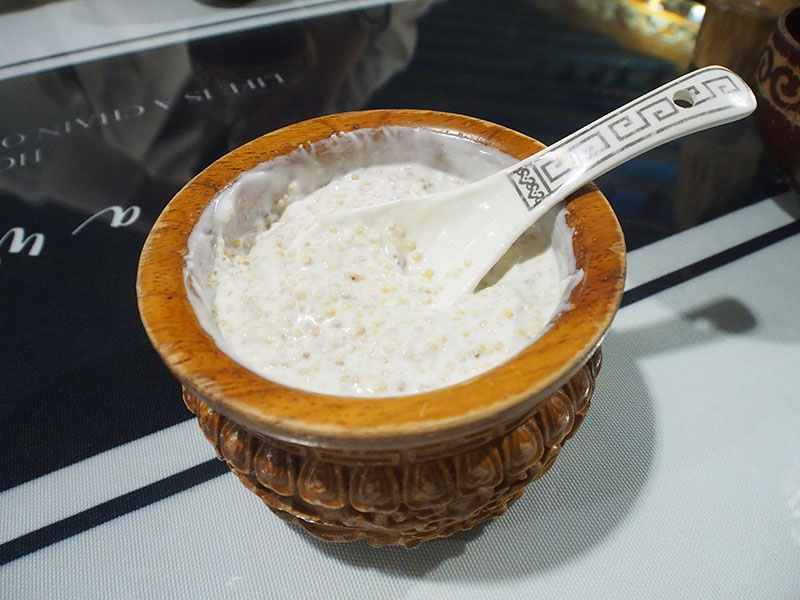 Tarag is a bit different in texture compared to other yogurt sweet treats. It's a bit thinner and milkier and not as thick. Taste-wise, Tarag is much sour and is even slightly frothy due to long fermentation.
Just like any other country, Mongolians usually enjoy their Tarag during the summer. They usually top their yogurt off with some fruits and berries, though it tastes just as good on its own.
Quench Your Thirst With These 4 Unique Drinks From Mongolia
After walking you through some tasty dishes, it is only natural that I show you some drinks made by the Mongolians. These drinks are especially suitable for those who are experimental and are up for a new experience.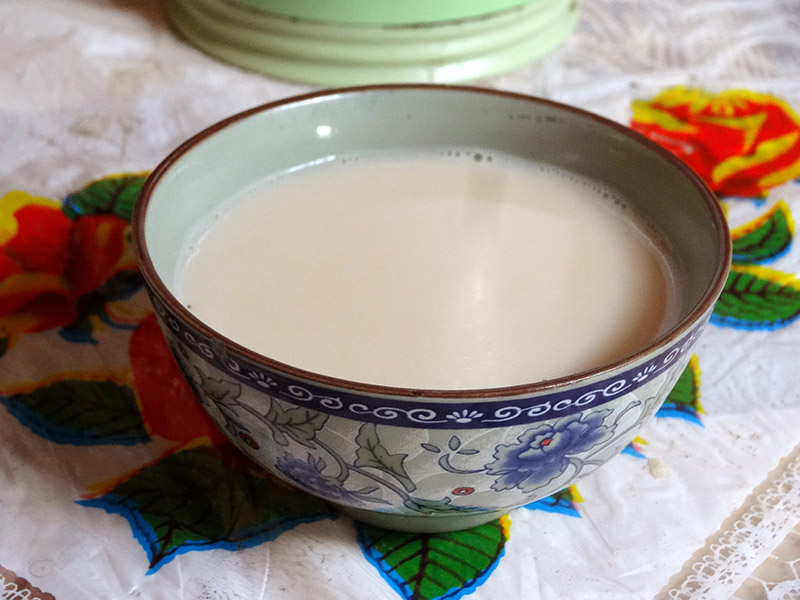 Suutei Tsai (or Mongolian milk tea) has been a staple in terms of drinks here. For some people, this beverage is something they would drink all year round, other than vodka and other drinks. It's also common for Mongolians to offer Suutei Tsai to their guests on special occasions.
Besides the original name Suutei Tsai, people also know this drink by the name Golden Milk. Unlike the sweetened milk tea you usually drink, this type of milk tea is very lightly sweetened. Instead, it consists of other ingredients like salt, barley flour, and sometimes animal dried meat.
Similar to other certain Asian countries like Japan, it is encouraged to slurp your milk tea in Mongolia. By doing so, you can cool down the boiling milk tea as you're sipping it. And it's said to help enhance the flavors of your Suutei Tsai as well!
Milk tea is an important part of the Mongolians' daily life. They serve it with everything, every food on every occasion. And one of the typical customs is to drink milk tea together around the stove, and the Mongolians will instantly refill a bowl of milk tea right after another for you.
Check here for a short tutorial to make Suutei Tsai at home.
19. Airag (Fermented Mare's Milk)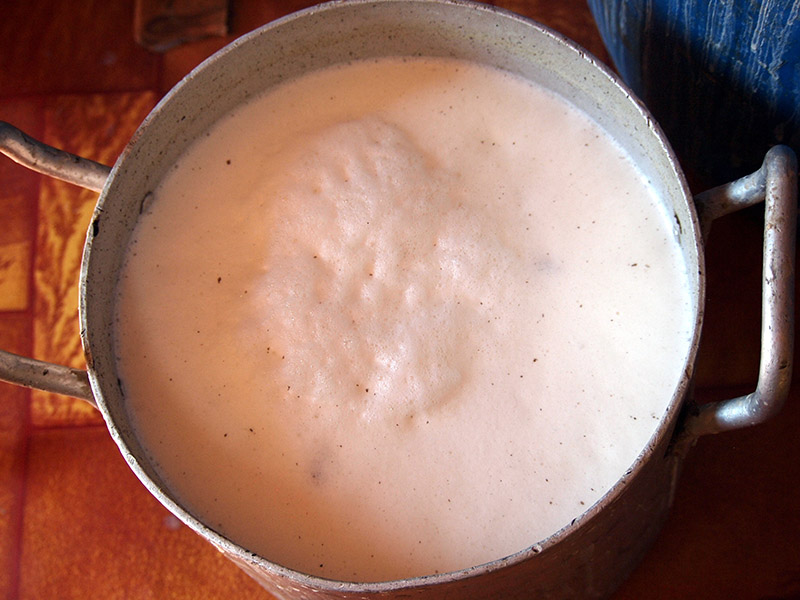 Airag is genuinely a heritage for Mongolian people. This used to be, in some regions, a summer and winter fermented drink. Airag was something that hunters enjoyed drinking after a long period of hunting down wolves.
Though unusual, Airag is a drink coming from horse milk. This milk is then fermented into an alcoholic drink that is extremely strong. Using horse milk benefits the Mongolians as it contains a high amount of vitamin C and iron, and it's also low in fat.
In case you're wondering what mare's milk tastes like, imagine something similar to almond milk, something with a sweet and nutty flavor.
20. Arkhi (Mongolian Milk Vodka)
After I've talked about Airag, it's time to bring Arkhi to attention. Arkhi is another alcoholic drink made from milk. It also goes by the name milk vodka. Interesting name, don't you agree?
For Mongolian households that make their Arkhi at home, they use an evaporating pot to collect a distilled liquid from boiling fermented milk. That distilled liquid is our milk vodka. And people traditionally serve hot Arkhi with a spoonful of Shar Tos, also known as yellow milk grease.
In a Mongolian body, the first one to always taste the vodka is the master, the oldest male. Together with Shar Tos, it will be beneficial if you consume Arkhi moderately. It is a common belief among Mongolians that milk vodka has tremendous healing properties for your health.
For more information, Shiguderi is a prominent brand of Mongolian milk vodka. It's famous for the mild yet pleasant vodka taste, leaving your tongue with a milky and silky mouthfeel. They always make sure the milk is of the best quality for the fermentation and the distillation process.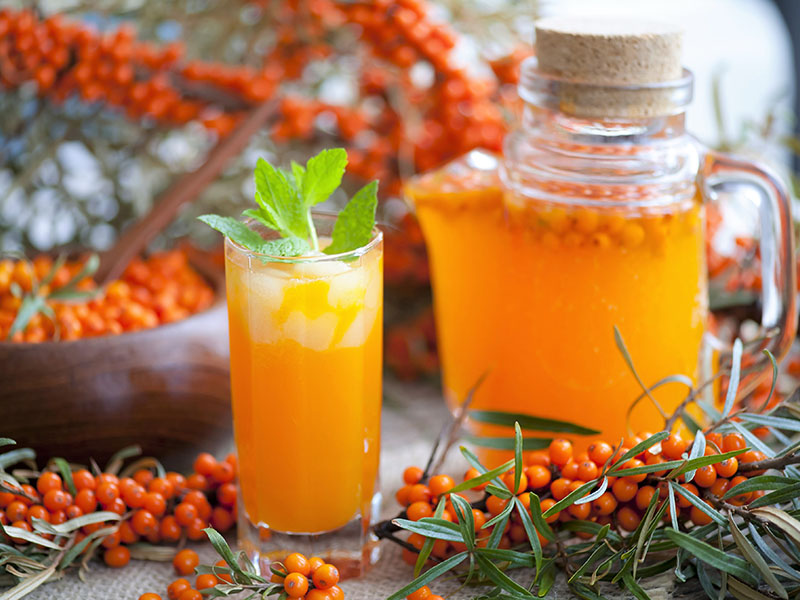 Sea buckthorn or sea berries are a nutritious type of fruit common in Mongolia. Much like most of their foods, sea buckthorn can also benefit your health in many ways. Some of them are conditioning your hair and skin. Moreover, it also acts as an antioxidant element for your body.
By boiling the berries and filtering them out, the Mongolians can produce sea buckthorn juice that's tasty and healthy.
These days, it's much easier for people who want to have a taste of what sea buckthorn juice is like. There are brands of sea buckthorn concentrates you can buy and dilute with water to try at home.
Is Mongolian Cuisine Still A Mystery To You?
After this brief introduction to Mongolia's incredible and diverse cuisine, I hope you are inspired to set foot in this beautiful country someday and try some of these dishes. It is for sure going to be a life-changing experience.
So, what about you? I would love to hear about your part of the story. Have you ever tried any of these before? Was it a rewarding experience for you and your loved ones? Let me know down below in the comment section!