Meatless recipes usually have ingredients like grains, nuts, and seeds. They are full of protein and provide excellent energy for your day.
The upcoming suggestions are full of veggies with fascinating spices. They will make your vegetarian and vegan dishes more exciting and enlarge your daily menu.
If you think meatless recipes are boring, here are some meatless dishes that can make you fall in love with them. Let's go!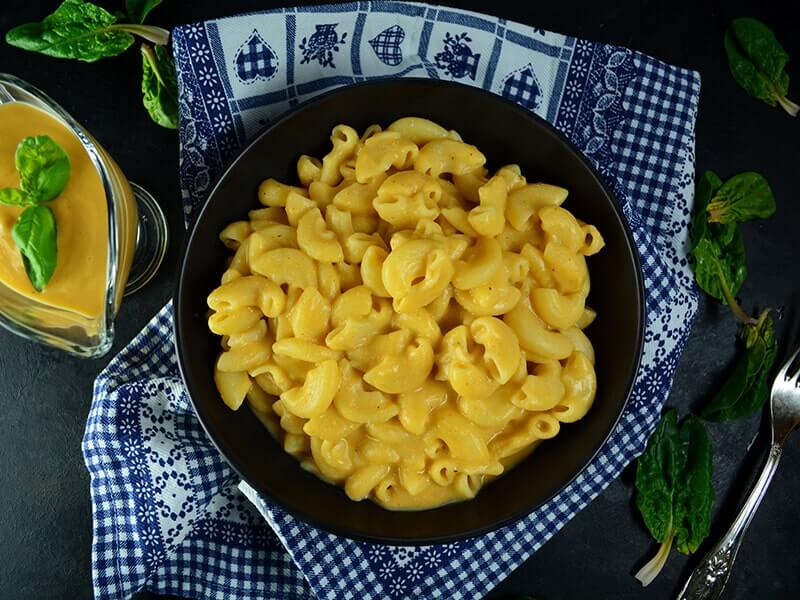 26 Best Meatless Recipes For A Healthy Meal
Here are some recipes that I find most interesting and look promisingly delicious. After trying these recipes, I think you might love enjoying these meatless dishes.
Burger, Wrap, and Roll Dishes
Cauliflower Tacos
Thai Mango Cabbage Wraps
Black Bean Tacos
Spinach Enchiladas
Portobello and Poblano Fajitas
Sweet Potato Burrito
Veggie Black Bean Enchiladas
Quinoa Black Bean Tacos
Black Bean Veggie Burgers
Soup and Stew
Spiced Vegan Lentil Soup
Quinoa Vegetable Soup
Curried Cauliflower Soup
Homemade Vegetarian Chili
Butternut Squash And Chipotle Chili
Roast
Roasted Brussels Sprouts
Roasted Carrots with Farro
Roasted Cauliflower
Other Meatless Recipes
Easy Brown Rice Risotto
Spicy Kale and Coconut Stir Fry
Avocado And Black Bean Burrito Bowl
Green Rice Burrito Bowls
Creamy Goat Cheese Polenta
Instant Pot Mac And Cheese
Thai Peanut Sauce With Sweet Potato
Thai Pineapple Fried Rice
Spinach Artichoke Lasagna
Let's scroll down to explore these delicious meatless recipes.
Top 9 Delicious Meatless Burger, Wrap, And Roll Recipes
Burger, wrap, and roll have one thing in common: you can taste every ingredient with one bite. This type of food is flavorful, engaging, and super tasty.
Taco is a famous, colorful, and flavorful dish. Usually, you can make tacos with meat covered by some vegetables and sauce that make the tacos more flavorful.
However, these meatless tacos will bring new flavor, healthier but still flavorful than meat tacos.
Along with these delicious dishes is the creamy chipotle sauce, which is a perfect partner for these tacos.
Moreover, the vegetables used to make these tacos contain a lot of fiber, which will provide health benefits for your body, better than the meat tacos.
Watch this video to know more:
If you are a fan of wrap food, this dish is for you. This dish looks simple but tastes complex and delicious. A cabbage leaf covers every ingredient's flavor, then dip in the sauce – what a tasty experience.
Furthermore, this is an Asian dish; It will bring the tropical taste that you might be interested in. The dish is a unique combination of mango and peanut, which is incredibly delicious.
Tacos are interesting dishes and easy to make, so here is a different Tacos recipe for you to make it more diverse.
These tacos contain spicy flavors, some sweetness from potato, a bit salty from crumbled feta, and avocado brings some creamy texture. Black Bean Tacos are such a well-balanced dish to enjoy.
How to make an irresistible sweet potato and black bean tacos dish?
Spinach Enchiladas is a dish for roll food lovers. These meatless rolls have a complex taste, with cheese and red sauce covered on the top of them, making it harder to resist those delicious corn tortillas.
People will not believe these simple, familiar vegetables but bring the taste so complex but good and look attractive.
You will be amazed by this delicious spinach enchiladas dish waiting for you.
These fajitas are easy to make and delightful to enjoy. Their attractive appearance, adorned with green poblano peppers and steak-like portobello mushrooms, will steal your heart at first sight. When you have a taste of its impressive flavor profile, you won't care for meat anymore.
On top of these vegetarian fajitas, you can drizzle some avocado sauce and a bit of cheese to make them more delicious. Don't forget to choose a few options from the large pool of accompanying dishes for fajitas for a complete and satisfying Mexican experience.
Another burrito dish for burrito lovers made with sweet potato and black beans. Dipping those veggies in avocado salsa verde sauce will evoke the burrito's flavor.
To make the perfect potatoes, you have to season them well before baking them. Cumin and cayenne are the essential spices that help these baked potatoes to be savory and have a great smell.
The avocado salsa verde sauce on top of the burrito with a creamy texture will help your dish look more attractive and taste excellent. Remember to finish the sauce with a squeeze of lime to boost the tasting experience.
All the ingredients like black beans and cheese are enhanced with spices like salt, chili powder stuffed inside the enchiladas.
You will have lots of fun creating these Veggie Black Bean Enchiladas. Especially when stuffing the enchiladas. However, remember not to overstuff the rolls because they will break easily while cooking.
Toss some green onions on top to lift the scent and add extra flavor for every bite. A slice of cheese will add a creamy flavor to the whole dish. Then, the enchilada sauce will make this dish become one of your favorite meals.
Vegan black bean enchiladas with a complex and yummy taste that you can not resist.
It's the weekend, and you want to cook something different, something exciting and tasty. Quinoa black bean tacos with creamy avocado sauce won't let you down.
The quinoa and black bean are chopped and look like traditional ground beef but have extraordinary taste. With a creamy, tangy flavor from the avocado sauce, the dish is hard to resist.
This Black Bean Veggie burger will become a new standard for a regular burger. Creamy mayonnaise, earthy black beans, and savory curry powder make this burger unforgettable.
Making this burger will give you an interesting cooking experience. After mixing all the ingredients for the patties, you can shape the patties with your hand. This can be a fun family activity with your kids to increase the family bond.
These veggie burgers come with three cooking options. You can choose a grill, oven-bake, or stovetop. All of these options will still make delicious dishes.
This is the veggie burger that I'm dying for. You have to try it.
Fall In Love With These 5 Meatless Recipes Soup And Stew
These three meatless soup recipes are mouth-watering and tasty. You can use it as a main dish or eat it along with any kind of dish. These soups are easy to make and taste phenomenal.
This dish lives up with its name, spicy. Spiced Vegan Lentil Soup will be such a suitable choice for fans of spicy food.
This soup is lightly creamy, well-balanced, and rich in nutrition. Moreover, you can cook for other meals because you can leave it in the freezer, it can easily be defrosted and enjoyed later.
This soup will be the best choice for winter days when the weather is cold. It will fill your stomach, make you feel warm and relaxed while this hot soup is in your hands.
You can make the soup ahead for busy weekdays. Just put your prep soup in an airtight container and leave it in the freezer. Now, you don't have to worry about the rush morning because you have this tasty soup waiting to serve.
Quinoa Vegetable soup looks colorful and tasty; it has a complex texture because it requires many different ingredients to make this delicious bowl of soup.
For curry lovers, you cannot skip this dish, and you have to make it right away! This soup is made with coconut milk and curry paste.
The creaminess from coconut and the spiciness from the curry paste generate the excellent balance of this Curried Cauliflower Soup.
You will need to bake the cauliflower carefully before adding it to the hot liquid. Then, use a blender to make a smooth and yummy final product.
This tasty soup will satisfy your needs on cold, chilly days.
Homemade Vegetarian Chili is one of many dishes you don't want to miss. This vegetarian chili can be made as a soup or a sauce, or just a topping, depending on how you want to use it.
You can create a mixture of chili powder, chipotle, and ancho to form a unique spicy taste for the whole dish. Strong ingredients like onions, garlic, and pepper will help boost the depth in the taste of this recipe.
The homemade vegetarian chili looks simple but has a complex flavor as a combination of simple ingredients of vegetables and spices. The dish can be leftover for four days but is still tasty.
Here comes the perfect choice for the light snack but still delicious and nutritious in the Fall days.
Butternut Squash Chipotle Chili has all the flavor in a small bowl, from spicy to little sweetness from butter and freshness from avocado.
Butternut Squash and Chipotle Chili is a nutritious dish that is easy to cook, and you can add some vegetables for a refreshing taste.
3 Best Roasted Meatless Recommendations To Light Up Your Meal
If you love the crispy skin of roasted foods, the upcoming recipes will blow your mind. Just try any ideas under this section; you won't regret your decision.
These roasted brussels sprouts are irresistible with sweet, tender brussels sprouts, crispy tofu, and brown rice covered by honey. This friendly-looking dish seems to be simple, but it is more complex than its look.
This meal needs some preparation steps. While cooking the rice and tofu, you can do other steps like making the glaze and preparing the brussels sprouts. After the preparation step is finished, cooking the meal will be real quick.
These roasted brussels sprouts are suitable for lunchtime at work to lift the energy to prepare for the second shift.
Who would believe that carrots play the primary role in a dish but are still flavorful and attractive? With this recipe, the carrots look like they are putting on some new dress.
If you believe that carrots taste boring and sad, it is not flavorful and doesn't look attractive. This recipe will prove you wrong and make you change your mind and commit the carrots' benefit to your health.
The black pepper combined with cauliflower and some olive oil will make a delicious and healthy meal. This golden crunchy roasted cauliflower is a quick and nutritious meal for you on a rush weekday morning.
You can also use the basic roasted cauliflower to create extra texture and flavor for other veggie dishes. Make sure that you bake the cauliflower at 425oF because higher temperatures will ruin the olive oil and cause a bad smell.
There are various ways that you can try with this meal, from Mexican style to Italian version, all of the listed types will satisfy your stomach.
9 Delicious And Flavorful Other Meatless Dishes
I have prepared for you more tasty recipes that you can utilize to diversify your everyday cooking list. You better watch out! Because the following recipes are stunning!
This Brown Rice Risotto is a clear example of the phrase "Don't judge the book by its cover". It doesn't look impressive but tastes undeniably delicious.
One of the significant ingredients in this recipe is white wine; it elevates the smell of other ingredients and creates a harmonious smell among other complex spices.
Mushrooms also add an excellent texture to the dish. With every spoon that contains chopped mushrooms, you will feel like they are dancing around your mouth.
For those people who don't like to eat mushrooms, you will adore the mushrooms from this lovely recipe.
Let's see how easy and delicious this Brown Rice Risotto with Mushrooms is!
This dish has Thai flavors from the lemon, cilantro, and sriracha. These Thai flavors always attract people's taste.
The chili garlic sauce on this recipe will awake your tongue with its gentle spiciness. Then the sour and sweet flavor from lime and bell pepper will give you a hard-to-forget impression.
I recommend the rice should be cooked first and left in the freezer until ready to cook. The Coconut flake makes the dish more fun and interesting to enjoy, and you can mix this recipe with other vegetables, and it is still suitable.
After a long, exhausting working day, the delightful kale, black bean, and avocado burrito bowl will help you release all the stresses and balance you out.
Rice is one of the key ingredients in this bowl, so make sure you make it right. Depending on the type of rice you have chosen, they require different levels of water added.
With sufficient moisture, the cooked rice will match perfectly with other ingredients and create an exploding party of veggies in your mouth.
This dish is full of nutrition and easy to make with familiar ingredients—such a beautiful combination.
After days of eating heavy meals, it is time for something delightful, joyful, and healthy. These green rice burrito bowls will be the answer to what you are looking for.
Don't be fooled by its simple appearance. It takes time to finish these Rice Burrito Bowls. But it will be worth your time and yet, potentially yummy; you won't regret trying the meal.
Polenta is a traditional European dish. It sounds very fancy, but the ingredients to make this dish are very simple and familiar to everyone.
If you want to make a flawless goat cheese polenta, make sure you whisk the polenta continuously for at least 5 minutes after adding them to the boiling pot.
The recipe combines many different vegetables in the same season, covered by a creamy, cheesy goat cheese polenta, which makes this dish unique and tasty.
This dish is effortless, simple, and quick to cook, but it requires an instant pot. That is a cooking tool that helps you cook food faster and easier.
The ingredients to make this dish are straightforward. Just add some cheese, macaroni, a bit of heavy cream, and a touch of good seasoning. Throw it all in an instant pot and let it do the work.
Surprisingly, you can prepare and get this delicious, tasty, and cheesy dish in five minutes.
Thailand's cuisine is flavorful, making it hard for people to prevent themself falling in love with Thailand's dishes.
Spicy Thai peanut sauce is covered on top of roasted sweet potatoes and jasmine rice. No words can describe the incredible smell and the taste of it. The sauce can be used for dipping vegetables or for mixing salads.
This dish is so delicious, stunning, and healthy that you should add it to your daily menu.
Fried rice is one of the traditional dishes not only in Thailand but also in many Asian countries. It is delicious, flavorful, and can mix with anything but still taste phenomenal.
The decoration and flavor of this Thai Pineapple Fried Rice are at the next level of masterpiece. The dish looks stunning with colorful ingredients and has an outstanding display.
Remember to cook the rice carefully and correctly. This ingredient plays a significant part that determines the success or failure of the dish.
Spinach Artichoke Lasagna looks sophisticated with many layers and ingredients, but it is effortless to make.
It is creamy and greasy, which is perfect for friends to come over and for a big family dinner.
The dish will be one of the best choices for people who love cheese. With artichoke, the taste of this lasagna reaches a whole new level of yumminess.
You have to try this flavorful and tasty Spinach Artichoke Lasagna.
Be Healthier, Be Stronger With These Delicious Meatless Recipes
Maybe someday you want to change your taste a bit with meatless dishes. I hope this list will make you satisfied. And trust me! After trying these recipes, you will not think meatless is boring anymore.
If you are a vegetarian, these meatless recipes will refresh your menu and make your meals more colorful and tastier!
So, which meatless recipe will you choose to try? Please let me know in the comment section below!