Japanese drinks are well-known for their special ingredients and ways of preparation. Japan has earned worldwide recognition for its dishes. However, Japanese drinks are also at the same level of quality.
Furthermore, you may also want to visit a Korean-themed restaurant in the future. Besides the differences between Korean and Japanese ones, you will see that Japanese beverages are quite divergent as well.
Here, I present to you Japanese drinks that you should try for unforgettable moments. Many of them use unique ingredients and have creative ways of preparing. The demonstration is just below here. Let's enjoy it!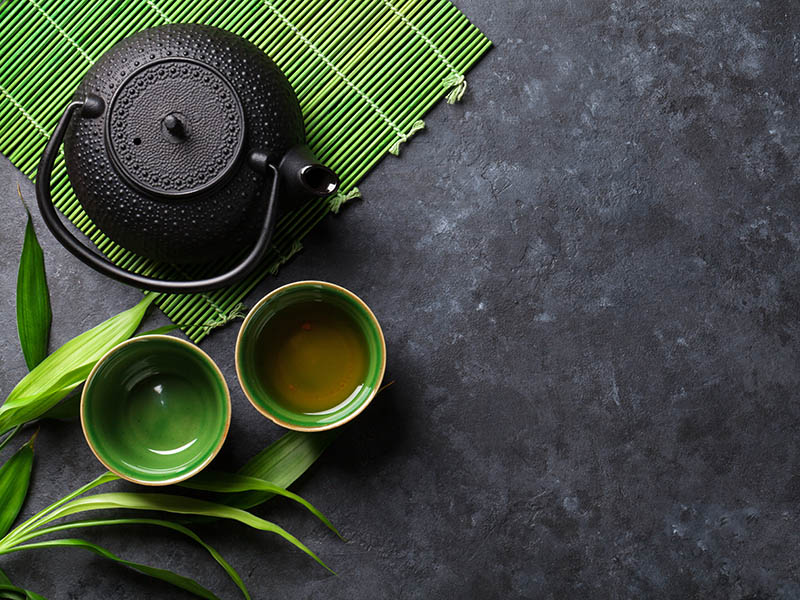 10 Japanese Drinks With Little Or No Alcohol For Everyone To Enjoy
Let's start the list with drinks containing little or no alcohol. You will find that they have their own characteristics and stories and may appear in different events. And no matter how old you are, they will catch your attention quickly with beautiful presentations.
It's also fascinating to know that you can prepare many of them by yourself easily. You can even get some of them at vending machines or supermarkets. Time to see how these 10 drinks can brighten your days!
Non-alcoholic or alcoholic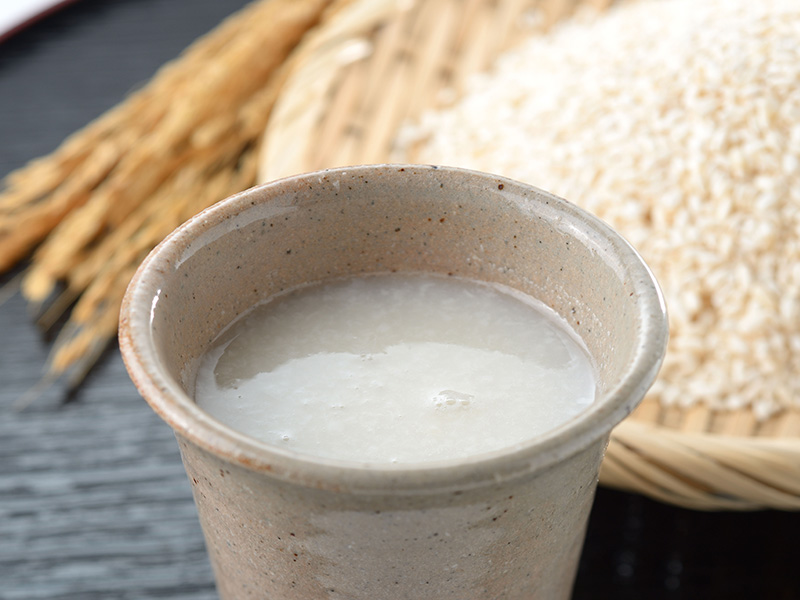 Amazake is an old beverage that has a history that dates back to the Kofun period (250 to 538 AD). The ancestor of the drink was called "Amanotamuzake", whose reference appears in a classical Japanese history book compiled in 720 AD.
There are two kinds of Amazake: alcoholic Amazake and non-alcoholic Amazake. While the former is made by Sake lee (a byproduct of making SSake), the latter uses rice koji instead. Whatever the type is, Amazake always has rice and water as the primary ingredients.
Nowadays, Amazake has a great impact on Japan's culture. You can easily come across this drink at festivals or catch sight of it in street vendors. Amazake is nutritious, containing many vitamins, such as vitamins B1, B2, and B6. Women also treat it as a beauty product.
Where to buy: Supermarkets, street vendors, inns, teahouses, or you can make it by yourself.
2. Canned Coffee
Non-alcoholic
Do you want to start an energetic day in Japan? Let's try canned coffee. This drink is not only convenient but is also easy to get. Just go to any vending machine or convenience store, and a canned coffee is in your hand.
The canned coffee development only truly started in 1969 with Ueshima Coffee Co. (UCC), a pioneering Japanese company in the field. They wanted to transform the way people enjoyed coffee and came up with canned coffee. Now, people can enjoy it anytime, anywhere.
Nowadays, manufacturers come up with abundant canned coffee products, from black coffee to milk coffee with different amounts of sugar. The coffees are also suitable for different seasons since they can be ‌hot or cold.
Among brands, the best are UCC, Pokka, Dydo, Georgia, Fire, and Nescafe. Let's see how different they are from your traditional coffees!
Where to buy: Supermarkets, convenience stores, vending machines, and beverage shops.
Check this review of various canned coffee brands in this video.
3. Japanese Flavored Soy Milk
Non-alcoholic
This drink appears at almost every store in Japan. There are also a lot of varieties for you to choose from. People particularly love the products of two famous brands: Kikkoman and Marusan.
To make soymilk, people grind dried soybeans in water. Then, add some sugar to give it some sweetness. In case you love something more fascinating, Kikkoman soy milk comes in various flavors. From mango and honey to cheesecake and cocoa, the choices are abundant.
If you are a vegan, flavored soy milk is your way to go. It is as tasty as traditional milk and has many health benefits to go with it. The protein in it can ensure that your muscles and organs will be healthy. The drink can also facilitate hair growth as well as strengthen your bones.
Where to buy: Coffee shops, vending machines, supermarkets, grocery stores.
4. Aojiru (Japanese Green Juice)
Non-alcoholic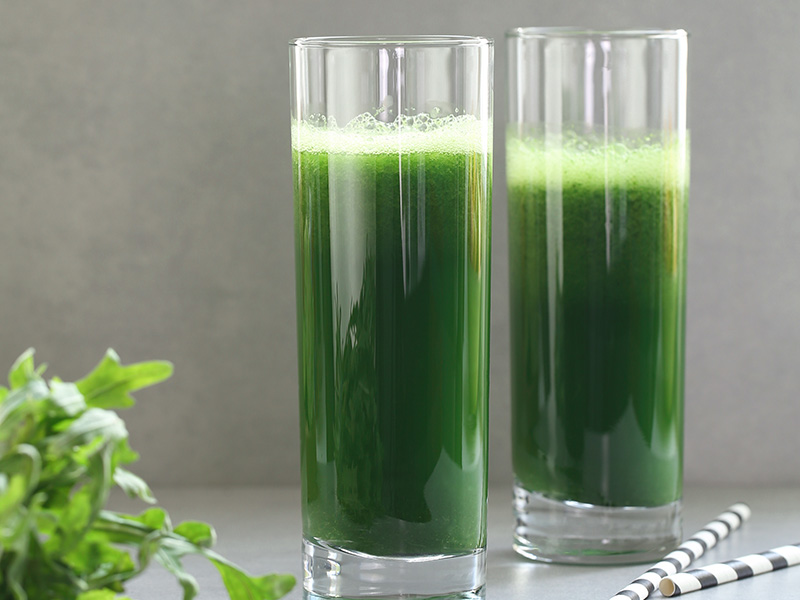 Aojiru was created in 1943 as an invention of Dr. Niro Endo, a doctor who worked in the army. This man thought throwing away leaves or vegetables was a waste, so he blended them into drinks for his family. As a result, he cured his son and wife of some diseases.
Today, people mostly use kale (leaf cabbage) or barley grass to make Aojiru. Many companies also add other ingredients, like fruit extract or chia seeds, to make their products more appealing. Therefore, the traditional bitter taste of Aojiru has become less unbearable in a lot of products.
Undoubtedly, Aojiru has numerous beneficial effects on our health. This drink is a good source of minerals, vitamins, potassium, fiber, and chlorophyll. It also carries dietary fiber, which lowers the number of harmful bacteria in your intestine.
Where to buy: Supermarket, beverage stores, or make it at home with green vegetables.
Find out the health benefits of Aojiru and how to make it here.
Non-alcoholic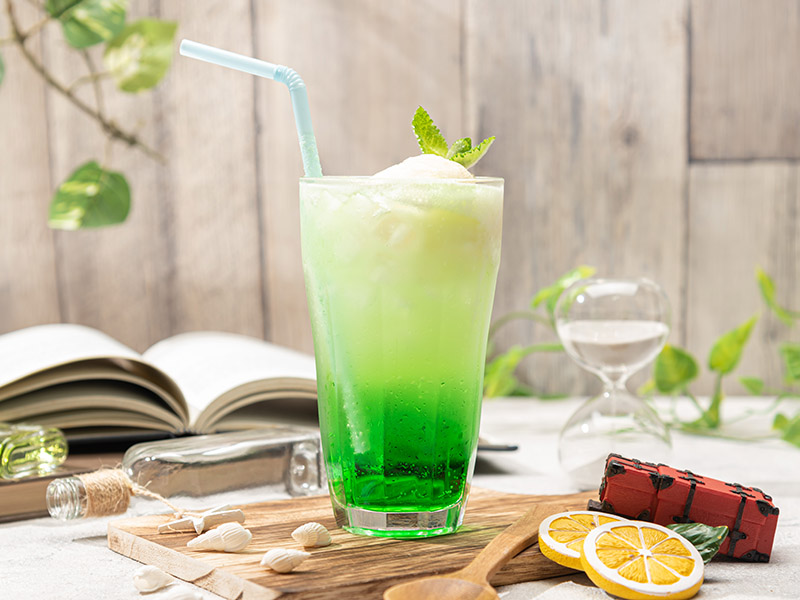 While this name may sound unfamiliar to you, the Japanese have been in love with melon soda for a long time. During the summer, a glass of cold melon soda will drive away from the heat in an instant. You can also enjoy it with ice cream on top.
Another reason why you will adore melon soda is its color. The drink has an emerald color, which gives you a refreshing feeling just by looking at it. Furthermore, your kids will like the flavor of the syrup whose sweetness is irresistible.
Many Japanese beverage companies sell melon sodas that have distinct characteristics. The most popular among them are Ramune Melon Soda, Sangaria, and Fanta. Which one will win your heart? Let's try them and tell me the result in the comment section!
Where to buy: Restaurants, bars, convenience stores, vending machines, and beverage shops.
6. Yakult
Non-alcoholic
Originating in Japan, Yakult is now enjoying its popularity in a lot of countries around the world. It is a product of Yakult Honsha, a company in Japan. The probiotic milk beverage was first introduced to Japan's market in 1935. People mostly love Yakult for its health benefits.
The ingredients of Yakult are water, skimmed milk, sucrose, glucose-fructose syrup, and healthy bacteria. This lactic bacteria, called "Lactobacillus casei Shirota ", is what leads to the fame of Yakult. Billions of this bacteria exist in a 65 ml bottle of Yakult.
Thanks to the bacteria, drinking Yakult will enhance the wellness of your gut. This sweet probiotic drink also reduces your stress and anxiety levels as well as prevents constipation and diarrhea. Women also love Yakult for the effects it has on their skin.
Where to buy: Supermarkets, convenience stores, vending machines, and beverage shops.
Understand more about the history of Yakult and how healthy it is.
7. Mitsuya Cider
Non-alcoholic
Mitsuya Cider is a carbonated soft drink that belongs to a Japanese company named Ahashi Soft Drink. You will notice this product on every list of most-beloved Japanese drinks. This won't be hard to understand once you have taken a sip of it.
Unlike traditional cider drinks on the market, Mitsuya Cider is non-alcoholic and has a distinct flavor. People describe it as a combination of "Sprite" and "ginger ale". The original version used metal bottles with decorations, while plastic bottles have become the norm today.
Mitsuya Cider contains carbonated water, which results in its fizziness, together with many other ingredients. Depending on what flavor you choose, ingredients may vary. As tasty as it is, keep in mind that consuming this beverage in a high amount is not healthy.
Where to buy: Supermarkets, convenience stores, vending machines, and beverage shops.
8. Pocari Sweat
Non-alcoholic
Pocari Sweat appeared for the first time in 1980. Since then, this drink has spread its popularity to many countries in Asia and the Middle East. As a sports drink, this product will supply you with enough ions to revitalize after a game.
The manufacturers put "Sweat" in the name so that people knew it was a sports drink immediately. This drink contains no carbonated water or preservatives. The main ingredients are water, sugar, along with other minerals.
Apart from sports, Pocari Sweat also proves its usefulness for other things. This is a product to consume when you are just out of a hot bath or after doing exercise. Drinking it right after you wake up will hydrate you effectively.
Where to buy: Supermarkets, convenience stores, vending machines, and beverage shops.
Discover why Pocari Sweat should be your choice here.
9. Calpis
Non-alcoholic
The name of this soft drink is quite fascinating in that it is not Japanese. The "cal" here means calcium, while "pis" comes from the Sanskrit word "salpis", one of the five flavors of dairy products in Buddha's teaching. People in many English countries call this product "Calpico".
Calpis has existed on the market for more than 100 years. In 1904, Kaiun Mishima, the father of calpis, visited Mongolia, where he encountered Airag, a kind of local fermented milk. That was an inspiration for him to invent calpis after returning home.
This drink has a flavor mixed between acidic and milkiness. Some say that it tastes similar to Yakult. Japanese prefer mixing Calpis with water or milk before drinking. You can also come across Calpis Water, a pre-diluted version, and calpis soda, a version with carbon dioxide.
Where to buy: Supermarkets, convenience stores, vending machines, and beverage shops.
10. Ramune
Non-alcoholic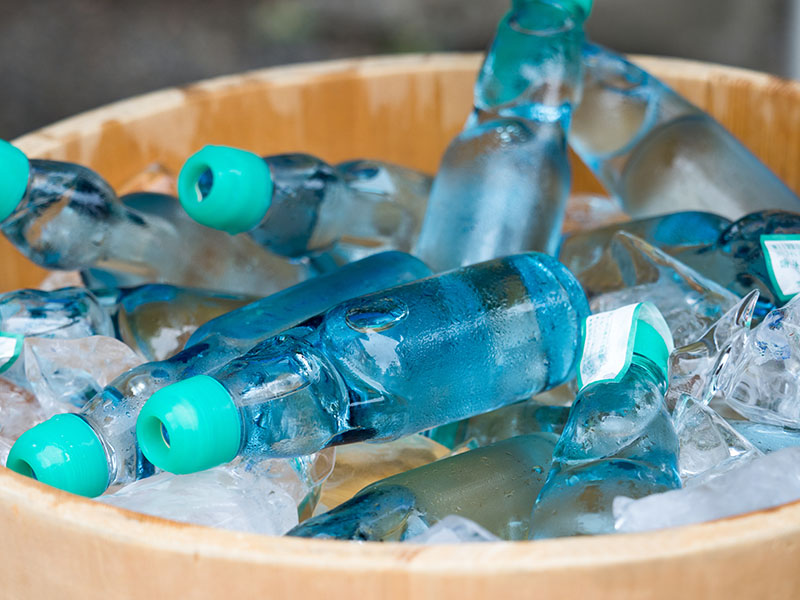 It was Alexander Cameron Sim, a British pharmacist, who brought Ramune to the Japanese market in 1884. While many of its opponents have retreated from the market, the carbonated soft drink still grows in popularity as time goes by.
One of the signature characteristics of Ramune is its design. It contains the liquid in a Codd-neck bottle, a glass container with a lid in the form ‌of a round marble. To drink, you have to push the marble into the liquid with a plastic device. The marble will move around while drinking.
Although the original flavor of Ramune is lime-lemon, it currently has close to 60 flavors on the market. There are ones that never cross your mind, like wasabi, yogurt, or even teriyaki. People look out for Ramune especially during summer and warm festivals.
Where to buy: Supermarkets, convenience stores, vending machines, and beverage shops.
Let's see how to open a Ramune bottle.
12 Japanese Teas To Refresh Your Soul In An Instant
Matcha is maybe the first drink that you think about when it comes to Japanese teas. However, considering how significant teas are in Japan's culture, there are many of them to try. This is a perfect chance to calm your mind.
You can also enjoy these suggestions after a meal with savory Japanese dishes. To know what type of tea you may fall in love with, let's check them out.
Non-alcoholic
Matcha originated in China during the Tang Dynasty in the 8th century. It was not until the 12th century that a Buddhist monk introduced this tea to Japan. Since then, the Japanese improved the process of making Matcha and ultimately perfected it like we see today.
To make Matcha, people shade leaves from 2 to 3 weeks before harvesting them. Then, they steam, devein, destem, and dry the leaves without rolling them. Finally, the leaves are ground into a powder, which is also the final product.
The Japanese divide Matcha into 2 types: ceremonial Matcha and culinary Matcha. The former is higher in grades and is harvested earlier in the year than the latter. People around the world love Matcha for its pleasant flavor and aroma.
Where to buy: Supermarkets, restaurants, convenience stores, cafés, and vending machines.
Non-alcoholic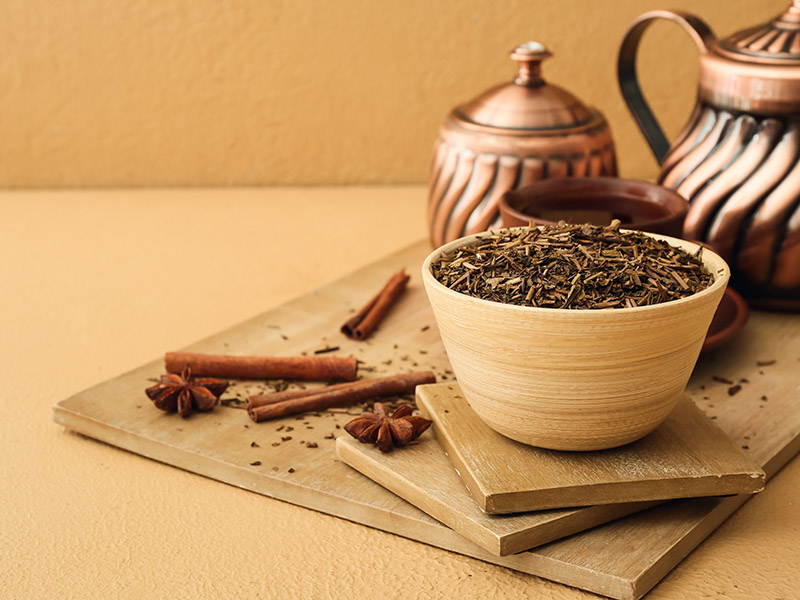 It was the 1920s when Hojicha first appeared in Kyoto by accident. A tea merchant couldn't sell his tea, so he decided to roast it. This resulted in the Hojicha as we know it today. Green teas gain new flavors and tastes after going through the roasting process.
After this discovery, the popularity of Hojicha grew. Hojicha varieties will depend on the kinds of green tea being roasted. People usually use bancha (common tea), but Sencha and kukicha are also popular. HHojicha has a nutty and sweet flavor and has nearly no bitterness.
Thanks to the roasting process, Hojicha contains little caffeine, so it won't disrupt your sleep. Furthermore, it also has other benefits of green tea, like improving digestion, improving heart health, or relieving stress.
Where to buy: Supermarkets, restaurants, convenience stores, cafés, or you can steam green tea by yourself to make this tea.
Are you curious about how people make Hojicha? This video is for you.
Non-alcoholic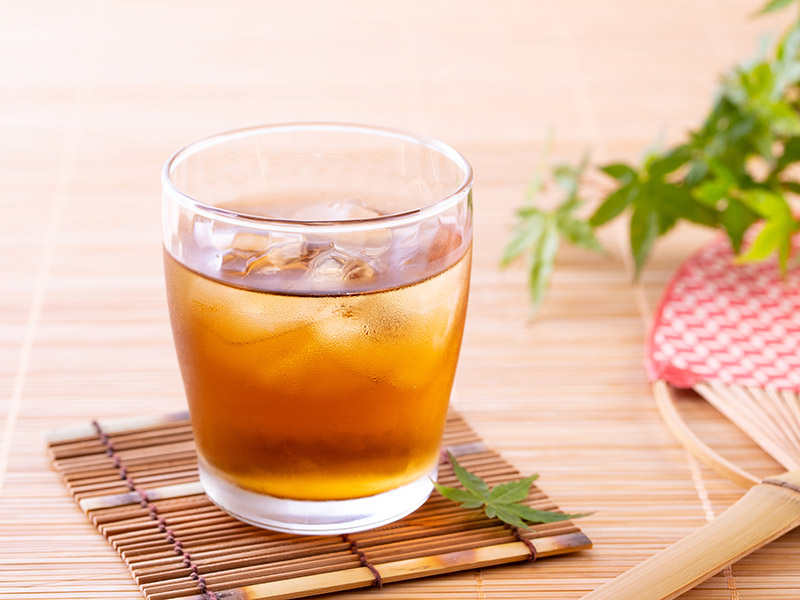 The history of Mugicha dates back to the Heian era (794 – 1185). At that time, people mixed parched barley flour with hot water.
During the Edo period about five centuries later, parched-barley tea shops started growing in number, and the drink was more popular among the middle class.
This tea reached the peak of its fame in the middle 1950s with the introduction of refrigeration. Despite the long history, the name "Mugicha" only came in 1965. Nowadays, people treat it as a summer drink for its awesome cooling effect.
You can enjoy Mugicha either chilled or hot. It can help you digest better with the high fiber content. Mugicha is also a good source of vitamin C, which can boost your immune system and improve your teeth and bones. Women also drink Mugicha to improve their beauty.
Where to buy: Supermarkets, restaurants, convenience stores, cafés and vending machines.
Non-alcoholic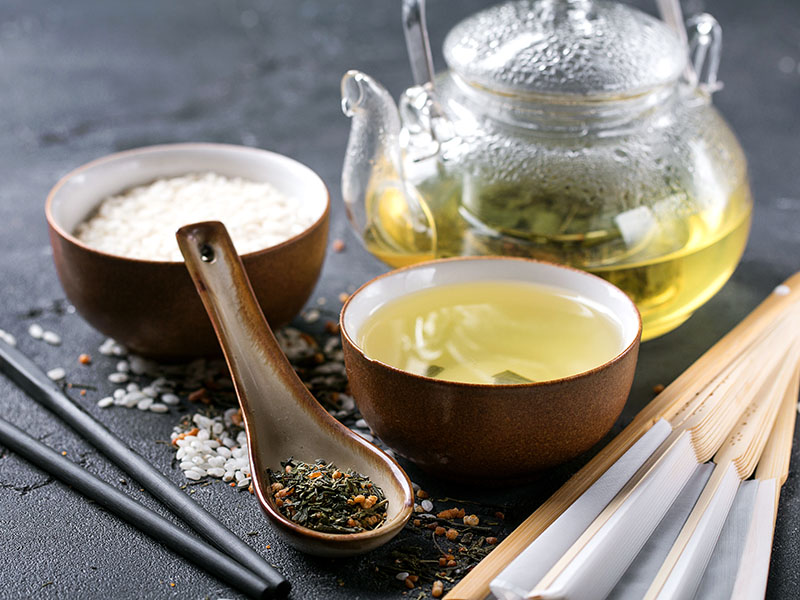 This tea is a mixture of green tea and roasted popped brown rice. Like other green teas, Genmaicha has a slightly sweet flavor. However, this is also accompanied by the nutty, roasted flavor of the rice. This combination makes the tea unmistakable among other varieties.
Other than the flavor, the history of this tea also fascinates many people. A legend says that in the 15th century, while a Japanese servant was making tea for his samurai master, a few grains of rice up his sleeve fell into the cup.
The samurai later discovered his tea became more delicious with this addition and named the new tea after the servant whom he, unfortunately, had killed when he thought his tea was ruined.
Genmaicha has a bright yellow color. It is easy to drink and can please your stomach. Genmaicha reaps the health benefits of both tea and rice. As a result, it regulates blood sugar, removes toxins, and helps you concentrate and relax better.
Where to buy: Supermarkets, restaurants, convenience stores, cafés and vending machines.
Non-alcoholic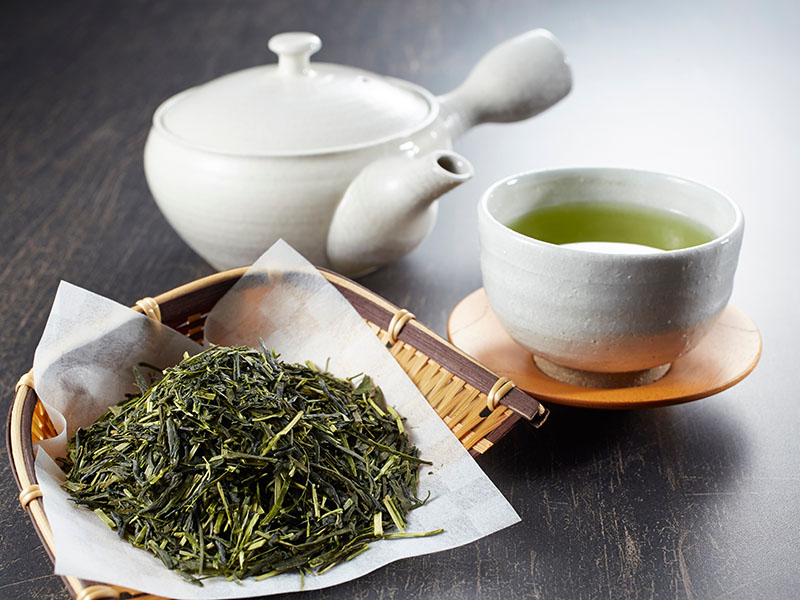 80% of the tea produced in Japan is Sencha, making it the most popular tea. Its introduction in the 17th century replaced Matcha as Japan's most beloved tea. However, considering how convenient and fast it is to prepare Sencha, the fame is understandable.
Depending on the grade of varieties, Sencha flavors will vary. The rule is that leaves picked up from the first harvest of the year have the best quality and are also the most expensive. The color of the tea ranges from light green to golden light green.
There are many types of Sencha on the market with different prices. Gyokuro is the best for its exceptional cultivating process. There are also shincha (the first batch of leaves), kabusecha (made from shaded tea leaves), asamushi (partly steamed Sencha), and so on.
Where to buy: Supermarkets, restaurants, convenience stores, cafés and vending machines.
This guide explains Sencha in detail, along with giving useful information on how to enjoy it.
16. Fukamushicha (Deep-Steamed Tea)
Non-alcoholic
Fukamushicha refers to the green teas that have gone through the steaming process longer than usual. Usually, you will steam tea for 30 to 40 seconds, but to produce Fukamushicha, you need around 20 extra seconds or more.
People usually make Fukamushicha using Gyokuro, Bancha, and most commonly, Sencha. After you steam the tea using this method, it will get "fukamushi" before its name, such as Fukamushi Sencha.
You should try this tea since it is sweeter than traditional green tea, and the astringency is also limited. Although Fukamushicha's dark color may give you an impression of bitterness, it tastes wonderful!
Where to buy: Restaurants and cafés, or you can boil green tea varieties by yourself.
Non-alcoholic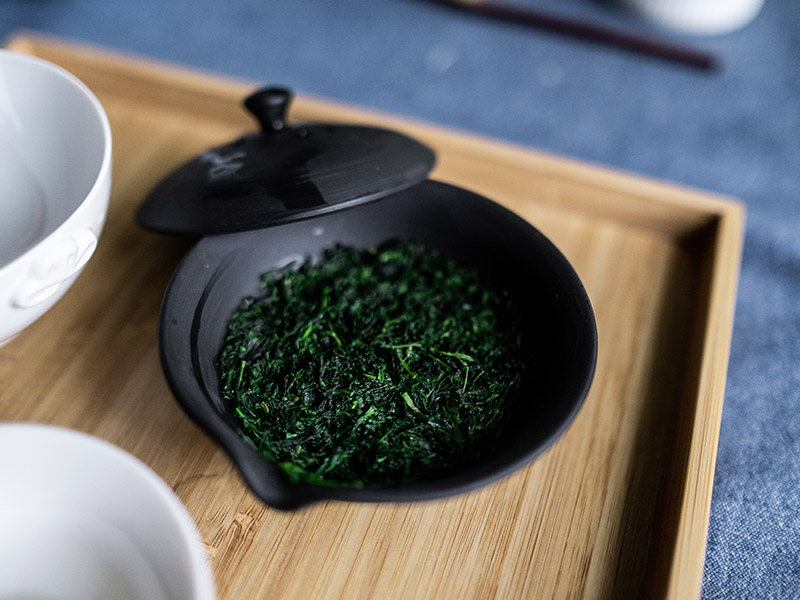 Gyokuro stands at the top grade of green tea in Japan. The name literally means "jewel dew" in Japanese, which refers to the light green color of the leaves. People appreciate this tea for its meticulous making process and the health benefits it brings.
To make Gyokuro, people plant it under the shade instead of exposing it to the sun like the standard Sencha. The tea is ready after 3 to 4 weeks. This process allows theanine, an amino acid, as well as caffeine to rise in the leaves. This results in a sweet flavor and unique smell.
Drinking Gyokuro is good for both your mental and physical health. The catechin in the tea reduces the risk of heart attack, blood clots, and many cardiovascular diseases. Furthermore, the vitamin C in it lightens your skin tone and keeps a youthful appearance.
Where to buy: Tea shops, supermarkets, restaurants, or cafés.
Learn the best ways to brew Gyokuro through this video.
Non-alcoholic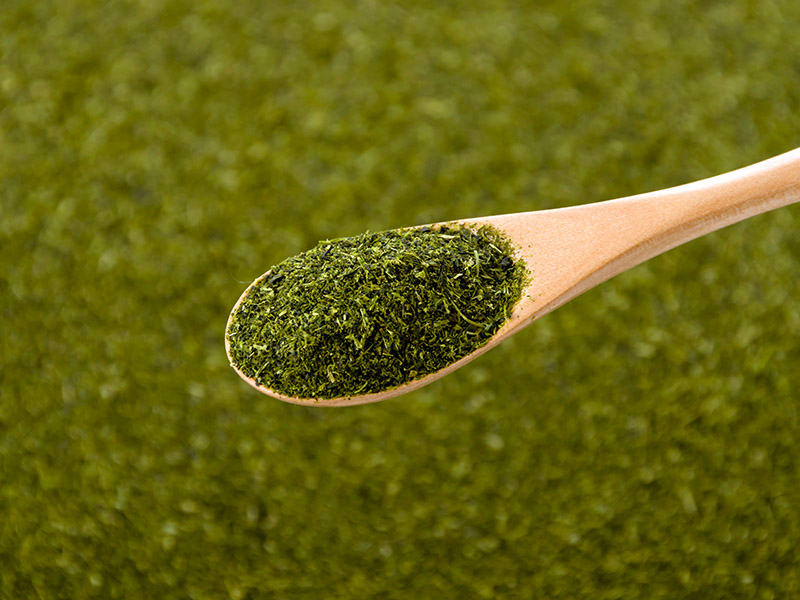 Although "Konacha" means "powder tea", it is not. People make this tea from the leftovers after processing Gyokuro and Sencha, which can be small leaves or specks. Konacha is cheaper than other green teas, which is why sushi restaurants commonly serve it as a palate cleanser.
In some cases, manufacturers grind Sencha into small pieces and label them as Konacha. If Konacha is made from the byproducts of Gyokuro, people will name it Gyokuro Konacha, which is the most popular type. Konacha has a distinct, powerful flavor and a strong astringency.
Konacha has all the health benefits of traditional green tea. Thanks to being small, the fragments can float to the surface of the drink, allowing easier consumption. A small cup of Konacha will be a perfect start for a morning!
Where to buy: Tea shops, supermarkets, restaurants, or cafés.
Non-alcoholic
Japan started producing black tea around the mid-19th century when the country began trading with other nations. Nowadays, fewer people grow black tea in Japan due to the decrease in customers' interest.
It's worth noting that all kinds of tea come from one plant called camellia sinensis. But different production processes result in a wide variety of tea. While people steam or fry teas to make green teas, they leave the leaves to wither to produce black teas.
Wakoucha is abundant in terms of health benefits. The caffeine content in it supplies you with energy to progress through the day. This drink is also high in antioxidants, which helps prevent cancer together with other degenerative diseases.
Where to buy: Tea shops, restaurants, or cafés, but it is quite rare.
Here is a thorough explanation of how people harvest and prepare Wakoucha.
Non-alcoholic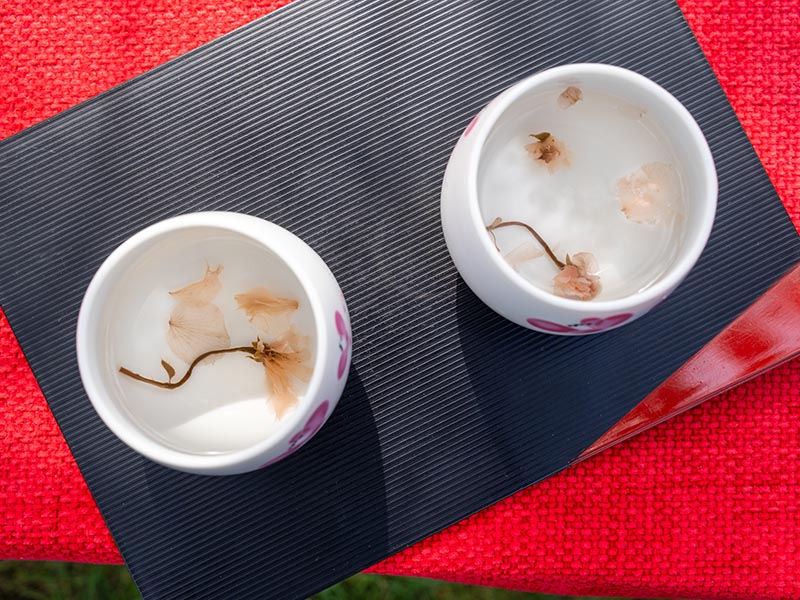 People also call this drink "Sakurayu", both names mean "cherry blossom tea". This drink has a symbolic meaning, as the cherry blossoms represent renewal. During important events, such as marriage or graduation, the Japanese drink Sakurayu instead of green tea.
To make Sakurayu, you pour salt-pickled blossoms into a cup containing hot water. After some time, the petals will spread and float on the surface. Enjoy the tea when the flavor is at your desire. The taste should be mildly salty and sweet.
To make the salt-pickled blossoms, people pick up tender young buds and submerge them in ume plum vinegar. After several days, the blossoms are gotten out, dried, and contained in packages or jars with salt.
Where to buy: Supermarkets, restaurants, cafés, or you can prepare it at home.
21. Japanese Lucky Tea
Non-alcoholic
Obokucha is a green tea that contains pickled ume and seaweed. It allegedly first appeared in Rokuharamitsuji temple in Kyoto amid a deadly epidemic many centuries ago, bringing recovery to those who drank it . Now, this lucky tea is usually served during the New Year.
The drink, which is available to all guests, is the symbol of luck, wishing people good health through the next year. In some places, it goes by the name Fukucha. To make the tea, people have to get water from the well on the first day of the new year.
Fukucha appears all over Japan, with disparate ways to enjoy it in different regions. In Yamaguchi Prefecture, people drink the lucky tea with sugar and pickled ume, while in Nagasaki, enjoying it with Japanese radish, cooked kelp, or dried persimmon is the norm.
Where to enjoy: Find it in special festivals, or you can prepare the tea at home.
Non-alcoholic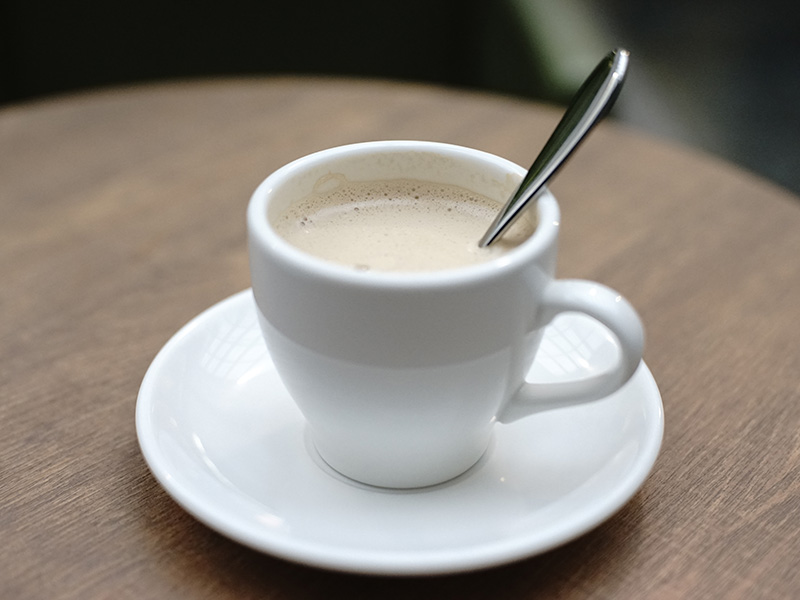 Milk tea is hugely popular among people in Asia nowadays, especially the young. Although milk tea originated in Hong Kong, countries around the world have developed their own varieties. And I am sure that this Japanese milk tea variation will not disappoint you.
Like traditional milk tea, the crucial ingredients are tea and milk. Sugar or honey is optional, depending on your preference. The tea has to be strong enough to surpass the sweetness of the milk. Assam or Darjeeling tea leaves are the best options.
Royal milk tea is made by steeping teas in the water-milk mixture and boiling them altogether. It uses more milk than the ordinary version. The creamy taste of milk combined with the bitterness of tea will guarantee you an excellent experience. You can enjoy this drink either hot or cold.
Where to buy: Supermarkets, restaurants, cafés, vending machines, or you can buy ingredients to make it.
Enjoy royal milk tea at home by following these steps.
11 Drinks With Alcohol That Amaze Every Adult
In case you want some alcohol for a party or a meal, Japanese drinks also take care of that. Here, I give you a list of 11 Japanese alcoholic drinks along with their exceptional facts.
You will notice that some of these beverages also have exceptional Japanese fruits as the main ingredient. If they fascinate you, you will also want to learn more about them.
23. Shochu
Alcoholic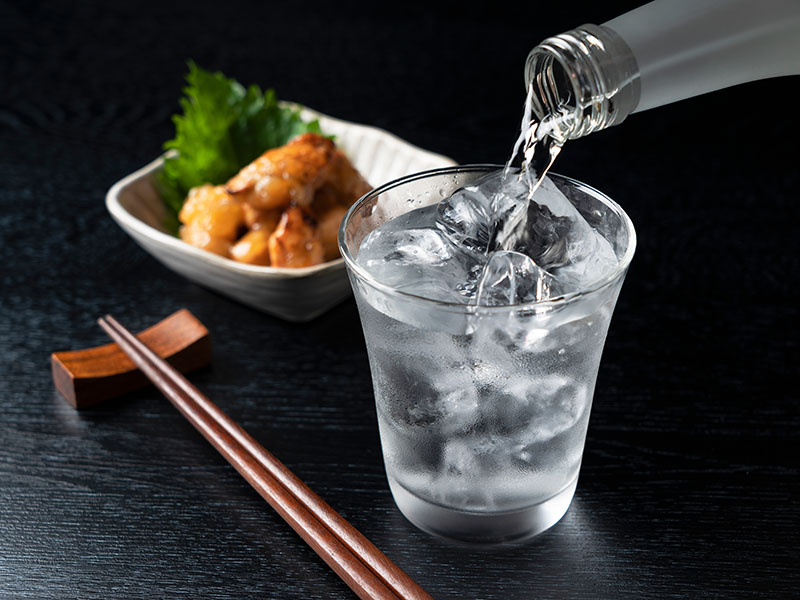 This drink will have a special place in your mind after just a sip. There are two varieties of Shochu: Honkaku Shochu and Korui Shochu. While the former is just distilled once, the latter goes through the process twice. Generally, people are more fond of the Honkaku variant.
The earliest direct mention of Shochu in Japan is a 1559 graffiti at a shrine in Okuchi, Kagoshima. The Japanese have adopted different ways to produce Shochu, from using labor to machines. These days, Shochu is the most-consumed product drink in Japan.
Shochu has a low content of alcohol, just around 25-30%. People usually use rice, barley, and sweet potato as the main ingredients.
There are also different ways of enjoying Shochu, depending on the season and your preference. You can drink it neat, with ice cubes, or with fruit juice.
Where to buy: Supermarkets, restaurants, convenience stores, bars, pubs, liquor stores, or make it by yourself if you have high skills.
Alcoholic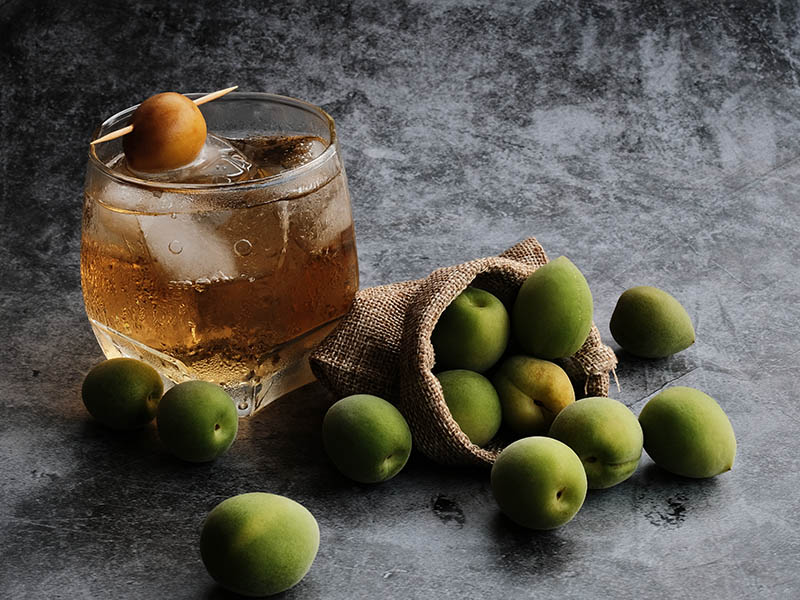 Umeshu is a perfect choice in case you want to relax with a light alcoholic drink. You can make this drink by soaking ume fruits in liquor with high alcohol content along with sugar. The pleasant aroma and sweet taste of Umeshu will bring about a unique experience.
It's recommended to submerge the fruits in the liquid without processing it. Umeshu is tasty, tangy, and emits a satisfying smell. Even if you love alcohol or not, Umeshu is always a nice consideration.
At Japanese restaurants, you may see that there are a lot of Umeshu variants on the menus. The most common ones are Umeshu soda, Umeshu tonic, and Umeshu sour. There are also Umeshu products in supermarkets that contain different liquor and flavors.
Where to buy: Supermarkets, restaurants, convenience stores, bars, pubs, liquor stores, or you can buy the ingredients and make it at home.
Follow this instruction to make Umeshu at home.
25. Awamori
Alcoholic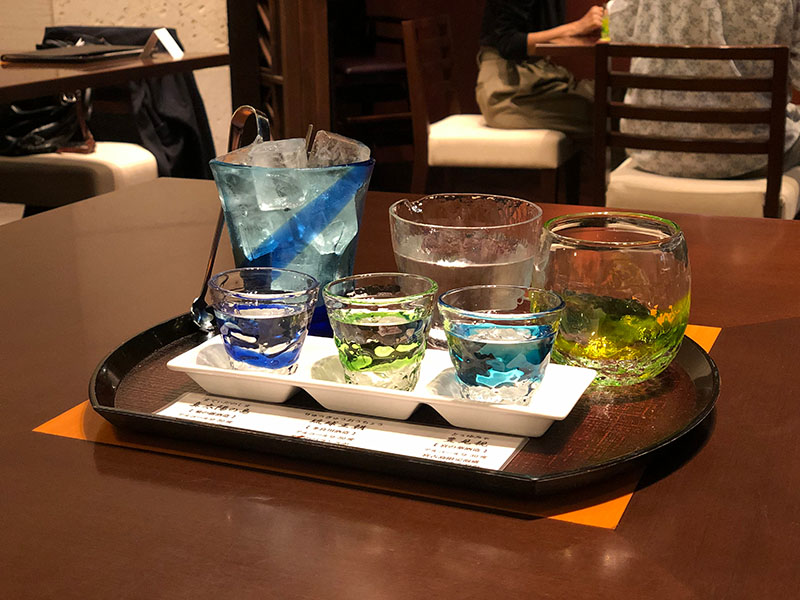 Awamori is the first distilled alcoholic drink to appear in Japan. Today, this drink has become a pride of Okinawa, where it was born.
The name is a combination of "awa", which translates to "bubbles", and "mori", which means "swell". This is a phenomenon that happens during the making of Awamori. The more bubbles appear during this process, the higher the alcoholic content is.
Like Shochu, Awamori is a product of distillation. However, the key ingredient to making Awamori is rice, which is Thai rice most of the time. Furthermore, Awamori only requires a single fermentation, while Shochu usually needs twice.
Generally, Awamori has a strong spirit with alcohol content ranging from 30 to 40%. But there are brands that lower this level to just 25% or even increase it to 60%. The best way to enjoy Awamori is with water and ice cubes. Some people also add this drink to cocktails.
Where to buy: Supermarkets, restaurants, convenience stores, bars, pubs, and liquor stores.
Alcoholic
In case you want some alcohol more widely available, Chuhai is for you. Originally, people whipped it up by mixing Shochu with carbonated water and then flavoring it with lemon. However, nowadays, many products on the market use vodka instead of Shochu.
The name "Chuhai" is short for "Shochu Highball". This drink first appeared after the Second World War, when alcohol was a rare sight. It was in 1983 that the canned version was introduced. Today, the biggest brands are Ashi, Sapporo, Kirin, and Suntory.
If you visit restaurants or bars, you will often meet the low-alcohol version of Chuhai with a sweet taste like green apples, which is suitable for everyone. On the other hand, Chuhai in canned form has a stronger alcohol level but is usually less than 10% in Japan.
Where to buy: Supermarkets, restaurants, convenience stores, vending machines, bars, pubs, summer festivals, and liquor stores.
Want to know how different CChuhai brands taste? Check this out.
Alcoholic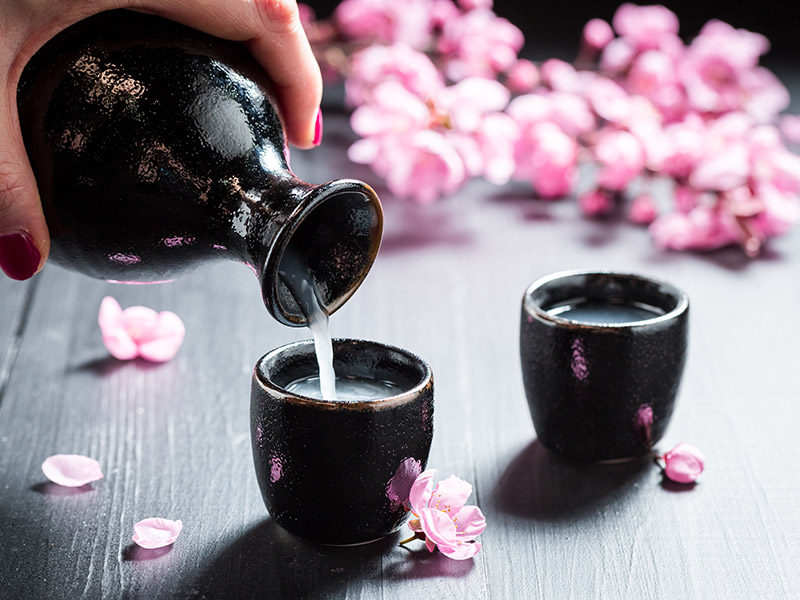 Sake is probably one of the most famous Japanese alcoholic drinks. The earliest recorded making of Sake occurred in China around 500 BC. Nowadays, Sake is a frequent sight at ceremonies in Japan, and you can also get it in many countries around the world.
Interestingly, "Sake" implies any beverage with alcohol in Japan. The "real" Sake is called Nihonshu in Japan. People usually enjoy Sake using vessels like ochoku and sakazuki. They are small cups that allow you to empty the liquid with one sip.
The Japanese transformed the original method used by the Chinese. They used koji mold to ferment the rice that has gone through the polish process. In general, Sake is a light drink containing about 14 to 16% alcohol. It can be served warm, hot, or chilled.
Where to buy: Supermarkets, restaurants, convenience stores, bars, pubs, and liquor stores.
Alcoholic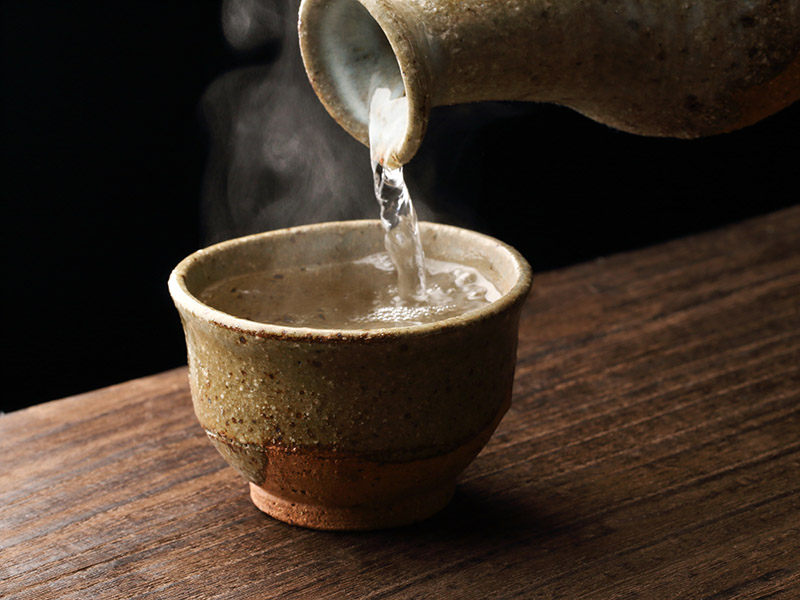 Kanzake should be at the top of your list if you visit Japan during the cold seasons. This drink is Sake when you have warmed it at temperatures below 50°C. Apart from restaurants, you can try it at outdoor events.
The quality of Sake increases as the liquid becomes warmer. It improves the sweetness, bitterness, as well as the aroma of this drink. Different Sake varieties also come in unique characteristics when heated.
There are also different terms for Sake at different temperatures: Hinatakan at 30°C, Hitohadakan at 35°C, Nurukan at 40°C, and Joukan at 45°C. At even higher temperatures, people call it Atkusan and Tobikirican at 50°C and 55°C, respectively.
Where to buy: Supermarkets, restaurants, convenience stores, bars, pubs, festivals, events, liquor stores, or you can prepare this drink at home with sufficient tools.
Alcoholic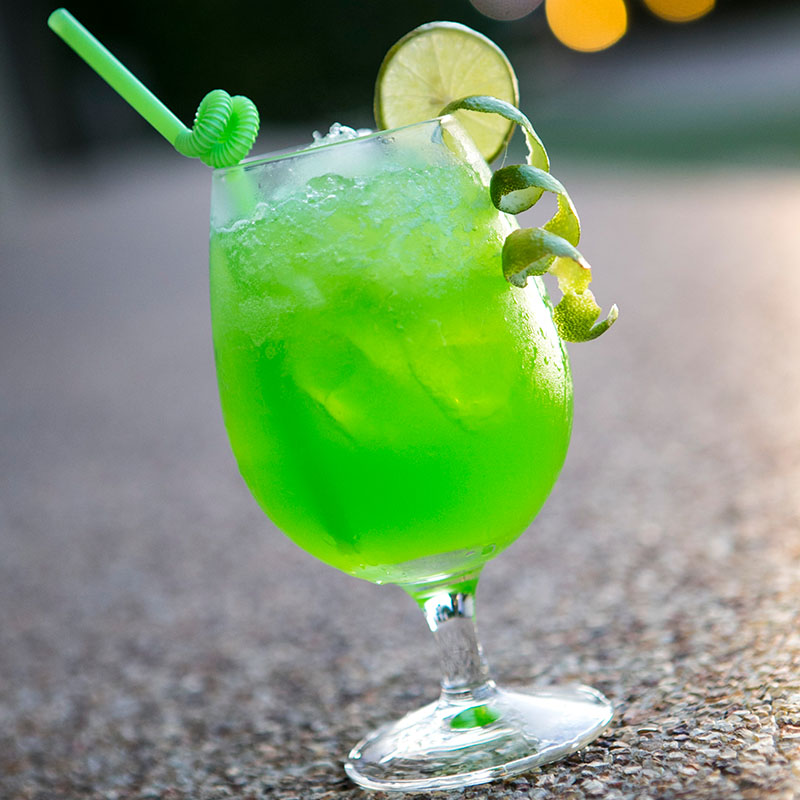 The bright green color of this drink makes it so recognizable. "Midori " is closely associated with the green color in Japan. It is a product of Suntory company and manufactured in many countries. Midori is moderately spirituous, with around 20 to 21% of alcohol.
The main ingredients of Midori are brandy, neutral grain spirit, and sugar. The green color and sweet flavor are the results of musk melon and yubari melon.
Generally, people consider Midori too sweet to drink alone. Bartenders usually dilute it with ice cubes to make the sweetness more bearable. In some cases, people mix it with vodka or other alcohol to create different cocktails.
Where to buy: Supermarkets, restaurants, convenience stores, bars, pubs, and liquor stores.
Let's try these 5 Midori cocktail recipes with different tastes.
Alcoholic
"Yuzu" here refers to a citrus fruit that has a Chinese origin. To make Yuzushu, people dip this fruit in Sake or Shochu and then sweeten the combination. The refreshing taste of yuzus paired with the fragrant liquor will lighten your meal in an instant.
Although the Yuzushu-making process requires patience, it is easy to do. First, you slice the yuzus in half, then submerge it in Shochu or Sake. Next, pour sugar into the mixture and age it for around 1 year before enjoying it.
You would be glad to know that there are so many Yuzushu brands on the market to try. Different brands may use different varieties of yuzus. Yuzushu is usually an aperitif and can be drunk neat or on ice.
Where to buy: Supermarkets, restaurants, convenience stores, bars, pubs, liquor stores, or you can make this drink at home.
Alcoholic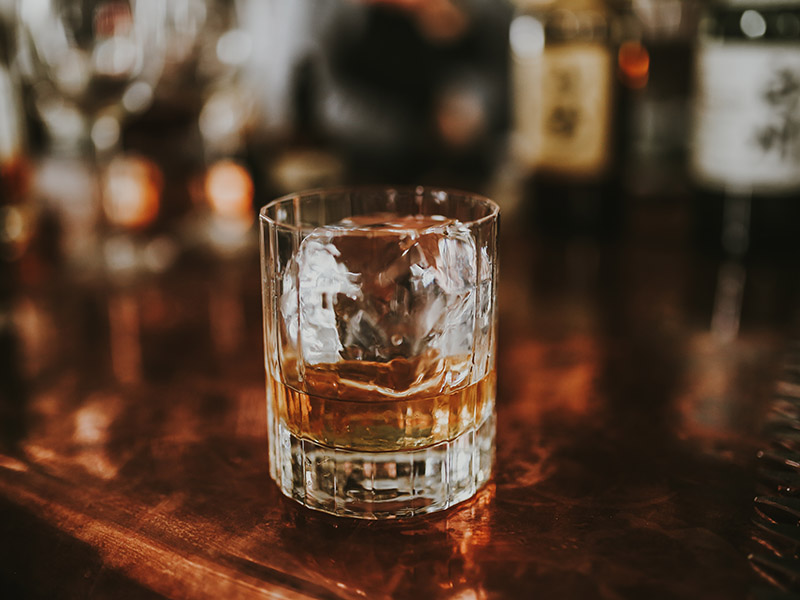 The manufacturing of whisky in Japan began in 1870. However, it was not until 1924 that the first market production started, with the introduction of Japan's first distillery. Currently, there are many whisky companies in Japan, but the most notable are Suntory and Nikka.
The style of Japanese whisky is most similar to that of Scotch whisky. The Japanese distilleries usually import the ingredients, which are peated barley and double distilling malted from Scotland.
However, what makes Japanese whiskies unique is the distilling process. The Japanese use locally-sourced water, specially-shaped distilling stills, and unique aging barrels. The barrels are made from mizunara, a tree with an incense-like smell endemic to Japan.
Due to the wide range of products, Japanese whiskies come in different flavors as well as alcohol contents. Depending on the season, you can mix the whisky with hot water or cold water. People also prefer blending it with soda in the summer.
Where to buy: Supermarkets, restaurants, convenience stores, bars, pubs, liquor stores, or you can make this drink at home.
This video gives you insight into the quality of Japanese whiskies.
Alcoholic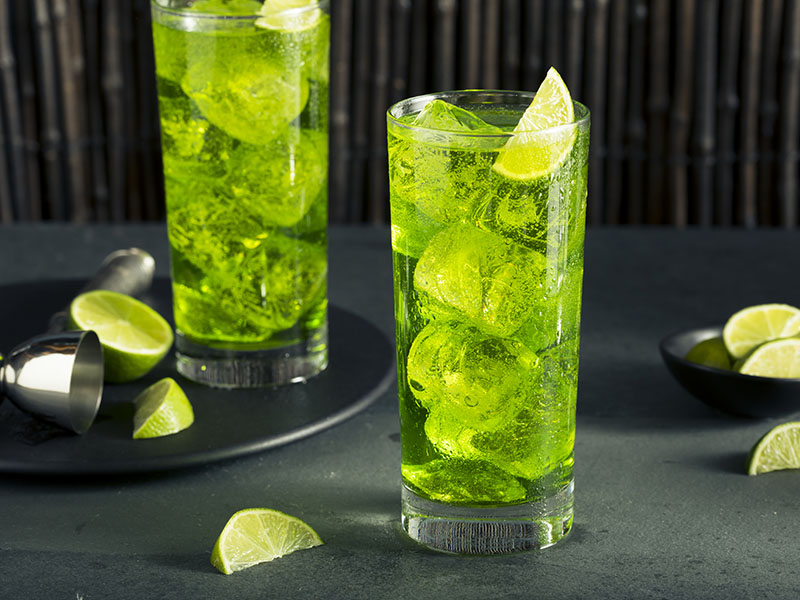 This version of whisky has sparkling water as a new addition. The drink has been around Japan since the 1920s and surged in popularity after World War II. At that time, people longed for a cheap and accessible alcoholic drink, and Japanese Highball was an excellent answer.
You can get the cocktail at any Japanese restaurant or bar. Furthermore, canned Highball also exists on the market, with Suntory and Jim Beam being the most popular.
For a fascinating experience, you can also make Highball by yourself. Just buy some Japanese whisky at the supermarket and a can of soda water of your choice. In addition, prepare a Highball glass and one big ice cube. Now, follow the guide above!
Where to buy: Supermarkets, restaurants, convenience stores, bars, pubs, liquor stores, or you can make this drink at home.
Alcoholic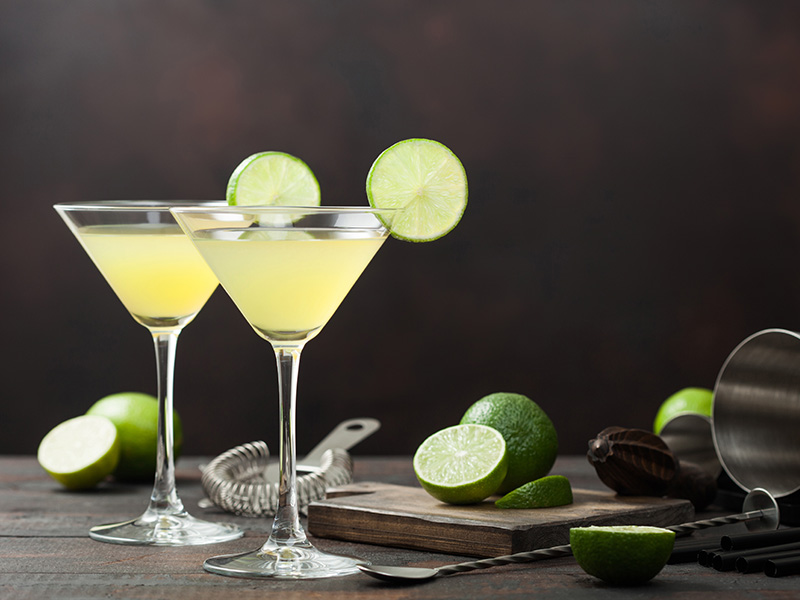 This is a Japanese cocktail that probably appeared in Tokyo after the Second World War. However, some people believed that it had an origin in the 1970s. During that time, the drink was an inseparable factor in disco parties.
Traditionally, Kamikaze has equal parts vodka, fresh lemon juice, and orange liquid as the main ingredients. Today, various varieties exist with the addition of cane sugar, fruit juice, and garnish. For this reason, Kamikaze usually has a colorful appearance.
Kamikaze usually plays an appetizer role and is served in a tall cocktail glass. This beverage tastes a little sweet and also has the tartness of lemon juice. If you plan to throw a party this weekend, Kamikaze will be a nice surprise for your guests.
Where to buy: Supermarkets, restaurants, bars, pubs, liquor stores, or try making it by using the main ingredients.
Let's make a blue Kamikaze by following this guide.
Which Drinks Still Linger In Your Mind After This Article?
It's inevitable that some Japanese drinks on this list will leave a powerful impression on you. So, the next time you visit a Japanese-themed restaurant, take this chance to order them. No matter who you go with, I am sure that they will adore at least one of these drinks.
Another viable option is preparing these beverages by yourself. Although some may require extra skills and efforts, others are doable for almost everyone. Try using the recipes above to become a star at every party!
Have you ever tried any Japanese drinks before? What do you think about their taste? If you have any tips on choosing beverages to suit different styles, just share them below. Again, share this post with people who are on a trip to Japan; they will appreciate it. Thank you for your time!