When reading the best instant pot breakfast recipes in this article, you will see that it's all about maintaining deliciousness while achieving convenience. Each recipe introduces a quicker, simpler way to make the breakfast dishes that normally take a lot of time to prepare.
To compile this list, I also combined dishes from multiple cuisines, East to West. From egg bites and frittata to miso soup and tacos, there's everything from everywhere. You will soon learn how easy it is to diversify your breakfast menu without extra effort.
Let the wait be over! Join me on a delightful journey of expanding your cookbook and starting an energetic day.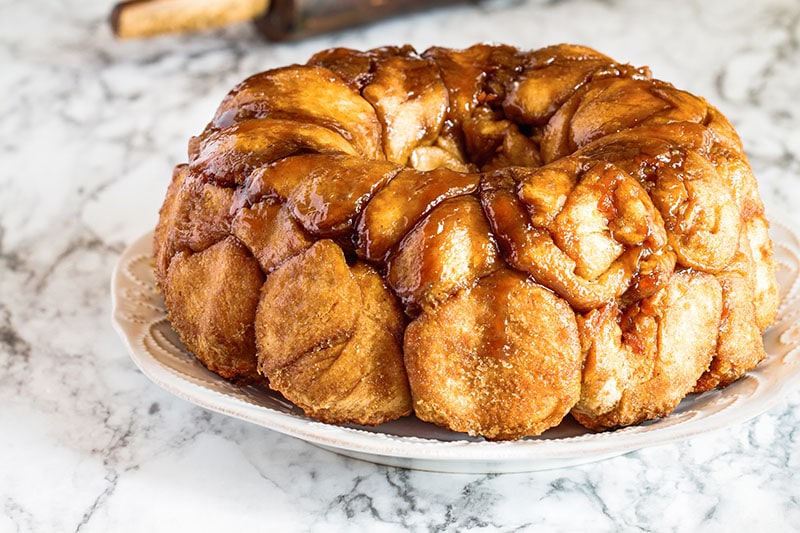 Whip Up A Wonderful Breakfast With These Recipes
Among the following recipes, some state the pressure-releasing time, while others don't. In most cases, it doesn't matter because this step should take a short time. That said, when your morning schedule is tight, you should keep it in mind to avoid being late for work or school.
Total time: 1 hour and 30 minutes
Steamed buns, or baozi in Chinese, are among the most common breakfast dishes in several Asian countries. Steamed buns are characterized by a fluffy white case and taste the best when served hot.
They often take a long time to make, but this instant pot recipe will help you reduce the main cooking time to 15 minutes instead of one and a half hours. You can also freeze and reheat them any time to enjoy them.
Feel free to customize the filling based on your interests. Some of the best ideas include chicken, pork, and meatballs. You can mix the meat with mushrooms, seasonings, and a boiled quail egg.
Never made steamed buns in an instant pot before? This book will help you with a detailed guide.
Total time: 25 minutes
If you like potatoes, these potatoes in an instant pot will make your day. While the instant pot reduces the cooking effort, this recipe ensures crispness on the outside and tenderness on the inside. The potato pieces are a little charred on the edges for extra flavor.
Seasoning is simplified with this dish. All you need is salt and pepper with ghee (clarified butter). Green onions add colors to the dish and contribute to its flavor. You can serve this treat with a fried egg on top and let the runny yolk cover the potatoes.
Instant pot crispy potatoes are extremely delicious, easy, and quick for breakfast. However, they are high-carb, so low-carb eaters should check out other recipes in this post.
Total time: 55 minutes (excluding 4 hours of proofing)
This instant pot recipe makes it far easier to make bread and guarantees a higher success rate. The conventional method takes 18 to 24 hours of proofing before baking. However, thanks to the instant pot, this period is cut down to four hours.
Containing cranberries and walnuts, this no-knead bread is delectable and festive. It boasts a chewy, crusty texture with a tad of sweetness to brighten cooler days. These ingredients add something nutty and fruity to the bread but leave them out if you like the bread plain.
I love munching on a few slices of this lovely bread when it's still hot, but it also works great for sandwiches or toasting.
Total time: 22 minutes
Pumpkin is now available all year round, but this vegetable screams autumn. This pumpkin spice oatmeal is cozy and loaded with flavors, making it suitable for colder days. You can make this oatmeal with leftover or fresh pumpkin puree, and it's still delicious.
Compared with steel-cut oats, rolled oats are smoother in texture and milder in flavor. It helps the ingredient blend with pumpkin puree more easily, and you can season the dish to your liking.
If you can have instant pot pumpkin spice oatmeal for breakfast multiple times a week, make an amount and store it in a sealed container in the fridge. Reheat it before serving, and it tastes as good as new.
Total time: 1 hour and 10 minutes
Phở is ranked one of the best soups in the world and a famous representative of Vietnamese cuisine. It's a must-try when you have extra time to prepare breakfast on weekends or holidays. The chicken bone broth is rich, deep, and heavenly.
There are no correct ways to eat Phở, but you should eat each spoonful with both the noodles and the broth. The rice noodle is soft and a bit chewy, while the broth takes the spotlight in terms of flavor. They blend and create the most hearty breakfast dish ever.
Vietnamese often serve Phở with fried dough sticks, which are submerged in the broth to absorb all the flavors. It's a great combination to try. Otherwise, the dish tastes amazing on its own.
Total time: 55 minutes
Adding chopped apples to the cake batter makes instant pot cake infused with apple flavor and scent during cooking time. Meanwhile, there are real apple chunks for you to bite and chew. The sponge is moist and not overly sweet.
As for the ingredients, you should not replace brown sugar with regular granulated products. Brown sugar gives the cake a lovely dark color and a more pleasant flavor.
Most importantly, making instant pot apple cake is fairly simple. You just have to prepare the recipe five to ten minutes before the equipment does the work.
Total time: 35 minutes
Steel-cut oats are nutty and chewy. This type of oatmeal offers a lot of protein and fiber, ensuring a nutritious and healthy breakfast for you.
In this recipe, you will cook a slightly sweet breakfast with flavor and smell enhanced by cinnamon. Besides the strongly scented ground cinnamon, coconut oil gives the dish a lovely milky taste, enriching the overall flavor.
Meanwhile, the apple is sauteed beforehand and added last to prevent it from blending with the oats. But if you like the fruit disintegrating and mixing with the oats, let them cook together in the pressure cooker.
This instruction shows what instant pot cinnamon apple steel cut oats look like after cooking.
Total time: 50 minutes
This instant pot breakfast burrito recipe is enough for a small family. Once the instant pot is done cooking the egg filling, you can quickly roll up a bunch of burritos to serve your loved ones at breakfast. It's easy, effortless, and supplies energy.
The dish is also flexible because you can use veggies and meat for the filling, such as tomatoes, spinach, broccoli, bacon, and ham. It's worth noting that whatever ingredients you add to the filling, the total amount should not exceed one cup to maintain the proper ratio.
Total time: 50 minutes
Yes, you read it right. You can make pancakes in an instant pot. The process is not faster, but it's hassle-free and results in giant, thick, dense pancakes for the entire family to enjoy. If you have to serve a big crowd with little time in the kitchen, turn to this recipe.
To transfer this recipe to a tasty day-starter meal, follow these steps. First, mix the batter in a large bowl by whisking the wet ingredients, then adding the dry ones. Secondly, grease the instant pot's interior to avoid sticking and pour the batter in.
Lastly, let the instant pot do its job for about 45 minutes until the pancake is beautifully browned on top. Now you have an amazing breakfast side to enjoy with your favorite dishes. Alternatively, you can serve it with syrup and butter as regular pancakes.
Making giant instant pot pancakes can't be any easier with this recipe.
Total time: 30 minutes
The next breakfast idea proves that you can make muffins in an instant pot with zero failure risks. These bite-sized muffins full of blueberries come together in only 30 minutes and call for only three ingredients. Mixing in fresh berries will enrich both the flavor and texture.
Start by making the muffin batter by mixing the muffin package with milk. Spray an egg bite mold with non-stick spray, pour the batter in, and then add water to the pot. After that, cook at high pressure for 10 minutes.
Once done, release the pressure, let the muffins cool, remove them from the mold and serve.
Total time: 1 hour (excluding pressure releasing time)
If mushy oatmeal dishes are too boring, try making baked oatmeal bars. They are tasty, full of fibers, and suitable for bringing to work or school. These lovely bars are crunchy, filling your mouth with a nutty, sweet flavor that's elevated with a cinnamon infusion.
For a nut-free version, leave the pecans out of this recipe. Those who prefer an oat-free version can simply replace oats with quinoa or rice flakes. This treat is quite flexible, so work on it with your favorite tweaks.
You can enjoy baked oatmeal bars alone, but I would pair them with a cup of hot coffee or tea. It balances the flavor and adds some liquid if the bars turn out dry.
Total time: 45 minutes (excluding thickening time)
This instant pot brown rice pudding recipe fits multiple vegan, gluten-free, and nut-free diets. It even uses maple syrup instead of sugar to minimize the amount of refined sugar. You can also enjoy the pudding as a refreshing instant pot dessert to end your meal on a high note.
For stirring into the rice, you can replace raisins with other ingredients like goji berries, chopped dates, etc. Before serving, top the dish with yogurt or fruits to complete a healthy breakfast for the whole family.
If the rice appears watery after cooking, don't freak out. It will thicken as it sits in the pot or the fridge in case you store it there.
Total time: 1 hour
Those who love bananas in particular, or fruits in general, must try this bread recipe. The over-ripe bananas dispense a lot of scent and flavor, making your bread taste much better. Cinnamon enhances the smell, while honey and coconut oil balances the sharpness.
After about an hour, your instant pot will produce a moist, not overly sweet, filling loaf of banana bread. Walnuts provide crunch for the bread, but you can replace them with other add-ins to your liking.
Normally, this recipe calls for all-purpose flour. That said, if you are on a gluten-free diet, swap it out for gluten-free baking flour.
If you need a visual guide on making the moistest healthy instant pot banana bread ever, refer to this video.
Total time: 10 minutes
Fried rice is my all-time favorite breakfast idea due to its delicious, simple, and filling. This recipe will help you put together six servings of fried rice in only 10 minutes if you have precooked rice.
If you cook the rice from scratch, it will take at least ten more minutes for white rice and 24 minutes for brown rice in an instant pot. However, day-old rice is the best as it's drier, resulting in a better texture after frying.
Fried rice is a highly flexible dish. Feel free to include your favorite add-ins besides the eggs and ham. Bacon, green onion, and sausage are some of the best ideas.
Total time: 45 minutes (including pressure releasing time)
Here's another recipe to make breakfast from steel-cut oats. It gives you a nutritious, yummy, and easy dish to put together within your limited time in the morning. Peanut butter perfects this dish with its earthy, salty, and sweet tastes.
To make instant pot banana oatmeal, you first need to melt the margarine in the pot, then add water, oats, and two peeled bananas. Next, cook on high for 10 minutes and let it sit for another 10 minutes. Release the pressure, and stir in the other ingredients.
Enjoy instant pot banana oatmeal warm or at room temperature, however you like.
Total time: 45 minutes
This colorful dish is amazing to have on any day, summer or winter. Not only is it yummy, but it's also loaded with veggies, offering a highly nutritious meal to start your day. There's red bell pepper, green spinach and scallions, and yellow eggs.
The instant pot frittata casserole is round, fluffy, and rich in textures. It goes well with several toppings like grated cheese, greek yogurt, etc. Before serving, you can add salsa or hot sauce to the casserole to enrich its flavor.
To produce the best result, you should use fresh eggs. Fresh eggs always taste better and give dishes a more appealing smell.
This instant pot frittata breakfast casserole offers a slight tweak to the ingredient list.
Total time: 32 minutes
Instant pot egg bites call for a short list of seven ingredients but allow you to sneak veggies in for your kids. This recipe uses frozen spinach, which you can easily replace with other veggies. Regardless, the result is yummy, cheesy, and healthy.
There are various ways for you to customize your egg bites. Mediterranean eaters can opt for feta cheese, garlic, and tomatoes. Mexican food lovers can dip the egg bites in sour cream, while meat lovers may use ham, sausage, and cheddar cheese.
Lastly, those who don't own an egg bite mold can use a baby food silicone mold tray instead.
Total time: 15 minutes (including natural pressure releasing time)
Instant pot hard-boiled eggs with utmost simplicity provide a protein-packed breakfast. They are basic but taste good if you use fresh eggs. For each batch, you can boil as many eggs as you can layer in the pot, and the cooking time doesn't change.
In terms of cooking, the 5-5-5 method means 5 minutes of boiling in the instant pot, 5 minutes of natural pressure release, and 5 minutes of submerging in an ice bath.
In case you feel tempted to skip the ice bath, remember that its coldness prevents overcooking by cooling them down quickly. The method helps you cook the eggs right and peel them easily.
Total time: 1 hour and 15 minutes
Traditional French toasts are sweet and milky, but this recipe brings more flavorful ones by adding cinnamon, vanilla, and nutmeg. The result is crispy on the outside, but the center is creamy as it absorbs all the liquid.
Not just that, this dish features a bright color that reminds you of sunshine. It's an incredible, fuss-free way to kick off your day. You can eat French toast with fresh fruit, powdered sugar, and maple syrup.
To ensure the dish cooks properly, mix the batter thoroughly and use a pan as large as possible, provided it fits the pot. Lastly, you have to let the treat sit in the pan for 10 minutes after removing it from the pot, or you may end up with a soggy product.
Besides step-by-step instructions to make instant pot french toast, you will learn how to prepare the bread.
Total time: 30 minutes (including natural pressure releasing time)
Polenta is an Italian dish made from ground yellow corn. It can be served creamy, fried, or deep-fried. It's bright yellow like egg yolk and slightly sweet. Coming from Italy, this dish is now popular in several countries, including the US.
The instant pot polenta recipe takes much less time, and effort than the stovetop method as the pressure cooks faster, and you don't have to stir the dish constantly. However, remember to stir well right before cooking, or it may burn.
To make cheesy polenta, stir in a cup of shredded cheese. Another variation of this dish is with dried herbs and minced garlic, where the herbs should only be added after cooking. You can also mix some Pesto with polenta.
Total time: 40 minutes (including natural releasing time)
The name monkey bread is not related to its look or flavor, but it's about how you eat it. Originally, you had to pick pieces of this bread with your fingers, similar to how monkeys groom their buddies. It's weird, but that's how it was named.
That aside, this dish is heavenly and different from conventional bread. It's cooked in a bundt pan, consisting of buttery, gooey biscuits with a strong cinnamon flavor. The butter and cinnamon sauce gives the dish a wonderfully glossy, brown appearance.
Instant pot monkey bread is a crowd pleaser. Give it to adults and kids. I'm sure the dish will steal their hearts immediately.
Total time: 1 hour (excluding resting and pressure releasing time)
If you tried instant pot French toast and love it, you must try this variation.
In this recipe, the soaking mix has cream cheese, which adds a milky, salty, slightly sour flavor to the bread. At the same time, the blueberries between the layers enrich the texture and contribute a fruity taste.
While this blueberry French toast is mostly made in the instant pot, baking it in the oven helps crisp the top to complete a perfect treat. It is good-looking and luscious, featuring a light brown crispy top, tender bread layers, and juicy purple berries.
Total time: 9 minutes
Miso soup is a Japanese dish that can be a delicious breakfast and dinner. With an instant pot, you can have it ready in less than 10 minutes and enjoy it alone or with rice.
If you haven't tried any recipe from Japanese cuisine, this one can be a little intimidating at first. But go for it. You will feast on a deeply flavored soup with funky, sweet, salty tastes. The umami flavor of this dish is incomparable.
Dashi stock is not typically vegan. So for vegans who like to try miso soup, choose carefully or prepare your own vegan dashi stock.
Follow this guide for a richer version of instant pot miso soup.
Total time: 10 minutes
First of all, quinoa is not a grain. It's a seed. Secondly, it's highly nutritious, a healthy ingredient for everyone. Cook it for breakfast and serve it with raisins, pecans, yogurt, or any topping you like, and you will obtain an incredible breakfast.
The instant pot quinoa porridge involves coconut milk instead of dairy milk. It doesn't curdle or separate with pressure cooked, creating a rich creaminess for the dish. Other dairy-free milk works if you don't mind a more watery result.
If you end up with more quinoa porridge than you can finish, here's a leftover tip: simply reheat it on the stovetop with milk. It will taste as great as newly cooked.
Total time: 15 minutes (excluding quick pressure releasing time)
Biscuits and gravy form a classic Sunday breakfast. The pair is suitable for a relaxing, sunny morning when you can gather the entire family at the dining table.
The day-starter meal gets even better as you can now make gravy customized to your preference in an instant pot. It's quick, straightforward, and ensures the best culinary experience.
This sausage gravy is meant to be served over fresh biscuits. This recipe produces enough gravy for six people. Don't adjust the cooking time if you have to scale up the ingredients. There's no need to.
Total time: 1 hour and 5 minutes (including instant pot's natural release time)
Chicken congee is comfort food and a crowd pleaser. It works best on chilly days and when you feel under the weather. It's hot, filling, and delectable and warms up your soul and mind.
Since the chicken is cooked with rice, it becomes very tender and easy to shred before serving. This also gives the rice as much flavor from the chicken meat and bone as possible.
The instant pot is an extremely convenient tool for cooking congee. Normally, it can take over an hour to cook this dish, but the pot can complete it in half an hour. This method is also hands-free, giving you a lot of time to prepare for a new day.
See how to make the ultimate instant pot congee with chicken and rice here.
Total time: 23 minutes (including releasing time)
Amaranth is the same type as quinoa, a seed that can be used similarly to other grains. It tastes nutty, mildly sweet, and a little crunchy when cooked. The instant pot ensures a well-cooked, creamy outcome with zero sticking.
Besides, the cooking time is short, and the steps are as simple as other instant pot recipes. You can also make extra amaranth, store it in the freezer for a month, and reheat it at any time. The instant pot amaranth pairs well with fresh or frozen fruit, nuts, dairy-free milk, etc.
Total time: 20 minutes (excluding pressure releasing time)
You must have been familiar with dinner tacos that contain different types of meat. However, breakfast tacos come together in half an hour with eggs, cheese, and veggies. You can add some chile slices and hot sauce for a spicier option.
These tacos are signature by the softness of the tortillas and egg filling, along with the cheesy melted gouda. To be honest, they don't have any special flavors due to basic seasonings. The good thing is that they require little labor.
Assembling breakfast tacos is breezy. Simply place the egg filling on the tortillas, add the other ingredients, and top them off with lime juice. These instant pot tacos are perfect for busy weekdays or weekends when you can ask your kids to help.
Total time: 1 hour and 20 minutes (excluding pressure releasing time)
This instant pot zucchini bread comes in a modest size, but it's so filling. Each tall slice reveals a brown dry surface and a moist center dotted with yellow walnuts and green-yellow zucchini strings. If you use brown sugar, the color will be darker.
The bread is heavy and dense, the nuts are crunchy, and the zucchini is both soft and crisp. This dish is not overly sweet but strongly infused with vanilla and cinnamon scents. A tiny amount of salt emphasizes the sweetness and enhances the entire thing.
For those who want to tweak the recipe, I suggest adding lemon zest, raisins, or chocolate chips to the batter. A little Jamaica pepper will give the bread a spicy punch.
Total time: 1 hour (excluding pressure releasing and cooling time)
At this point, you have already seen how productive it is to make breakfast with an instant pot. Cornbread is the next name on a list of painless, mouthwatering dishes made with this cookware.
The process is so simple. It takes you about five minutes to whisk up the batter, then the pot will cook for 55 minutes, during which you are free to do whatever you want. After that, release the pressure, let the cornbread cool for another ten minutes, and voilà!
This moist quick bread goes well with a cup of dark coffee. They balance each other's flavors and give you an energy boost in the morning.
Instant pot cornbread comes together easily with an appealing bright yellow tone.
Total time: 40 minutes (including pressure releasing time)
I can never say no to a bowl of hot soup in the winter, which is partly why lentil soup is present in this post. This instant pot version is loaded with veggies cooked thoroughly in a flavorful broth. Use either chicken or vegetable broth based on your diet.
To put this toothsome instant pot soup together, all you have to do is toss all the ingredients in the pot, then let it do the work. In the end, you will enjoy a dish rich in flavor and texture.
The veggies boast a dark color due to being cooked under high pressure, while the carrots and tomatoes keep their natural hues. Meanwhile, parmesan makes the soup thicker and cheesier. Eat it while it's still hot!
Total time: 4 minutes (excluding pressure releasing and cooling time)
My morning never feels right without a cup of coffee; I'm sure many understand this. The coffee concentrate is much stronger than regular brewed coffee, which you can dilute and turn into several other drinks. Don't hesitate to try it if you have never heard of it.
The instant pot allows you to make coffee concentrate in only 4 minutes. Once the cooking is done, strain the coffee and fix a coffee beverage of your choice, such as iced coffee, frappuccinos, etc. Store the leftover in the fridge until your next use.
Start Your Day In An "Instant Pot" Way!
Convenient tools are created for a reason, and instant pots are here to make your life easier. Making breakfast in an instant pot doesn't make you lazy. Instead, it helps you use time more efficiently by doing less and achieving more.
It seems like a brag to make such a statement about these instant pot recipes, but there's no denying that you do need them more than once in your life. More importantly, your breakfast is yummy and nutritious, like always.
Which recipe will you try first? Share the result with me in the comment section as soon as possible. I'm eager to learn if my post helps you. Also, show these recipes to your friends or anyone who can rely on them for a more productive morning.