What are the best high-protein desserts to add to your diet? Which desserts can be both high in protein and delightful? Be at ease because, in this post, you will find out a great number of excellent dessert recipes to fill in your list of food with high protein content.
If you think protein-rich desserts are so boring and can't be as yummy as low-protein sweets, that's a big mistake. These desserts below will blow your mind with their charming looks and pleasing deliciousness. Even if you're the pickiest eater, you'll fall for them immediately.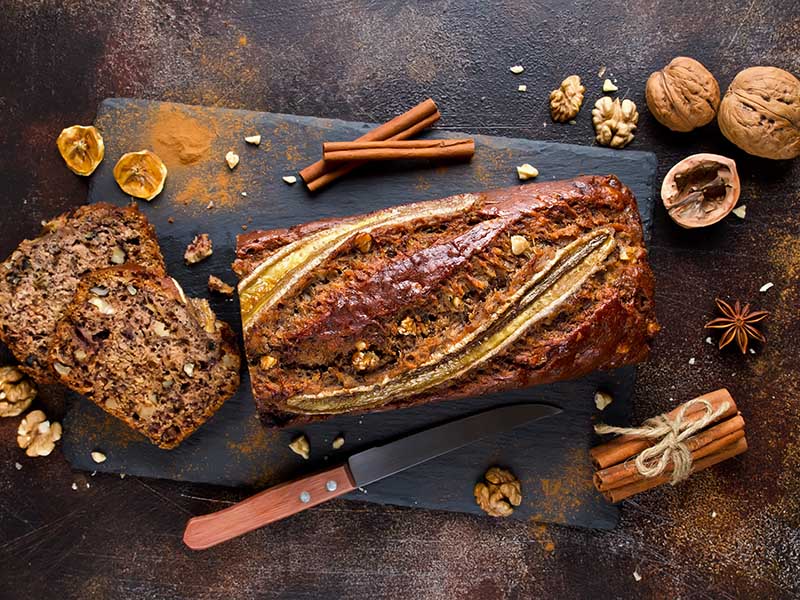 Protein-Rich Sweet Treats To Add To Your Diet
Apart from foods that include a high source of protein, such as eggs, milk, and nuts, there are still more ingredients that can turn your desserts into amazing sweets high in proteins. Furthermore, the instructions are extremely simple to follow without a struggle.
Total time: 1 hour 10 minutes (including 1 hour of the chilling time)
These sweet treats using pistachio are rich in protein, healthy, and full of flavor. Besides the lovely shape, these dairy-free bars also bring out the mellow and slightly sweet flavor of pistachio.
Believe it or not, you don't have to cook or bake when making the pistachio protein bars. All you'll do is combine the ingredients, blend them, form the shape, and let the bars chill in the fridge.
Amazingly, these pistachio bars contain 30 grams of protein per serving. They're definitely a must-try protein snack whenever you want to please your sweet tooth.
Total time: 10 minutes (not including the chilling time)
This recipe is a fitting choice whenever your body starts craving sweets but you're not in the mood to bake anything. These no-bake protein bars are quick to prepare but filled with 10 grams of protein and contain a great number of healthy fats.
Combining dry and wet ingredients, assembling the dough, and refrigerating are all the recipe requires. Besides, you can comfortably add more of your favorite ingredients to meet your personal taste. Some suggested additions are nuts, seeds, and freeze-dried fruits.
Cookie dough protein bars are ready to serve within several minutes.
Total time: 30 minutes (not including the chilling time)
With these healthy black velvet DIY protein bars, you can freely enjoy your dessert without worrying about anything. These protein bars are completely sugar-free, vegan, and gluten-free.
The bars will also please your sweet cravings with the rich and creamy taste of roasted almond butter, vanilla almond milk, and chocolate powder. Just by adding some charcoal powder to the batter, you can create a charming look for your healthy sweet treat.
For storage, you can keep the sweets for a week in the refrigerator or for up to 3 months in the freezer.
Total time: 40 minutes
Consuming sweets that are healthy and tasty is no longer an impossible dream with these carrot cake protein slices. Packed with the moist texture of the carrot cake and the cheese frosting, I'm certain this homemade treat can be tastier and healthier than any store-bought dessert.
For the flavor-packed carrot cake, you can optionally add chopped walnuts, shredded coconut, and seedless raisins. You can use any of your favored protein powder brands for this recipe, whether they're whey concentrate or whey blend.
Total time: 5 minutes
Peanut butter is widely famous as a great source of vegan protein. This whipped peanut butter yogurt bowl is fluffy, creamy, and delectable. Besides peanut butter, Greek yogurt is also another protein-packed ingredient in this dessert, whose one serving contains 24 grams of protein.
You can use liquid vanilla stevia as a replacement for refined sugar. If you don't prefer stevia, maple syrup, agave, or honey are still good for this recipe. Topping the yogurt bowl with some banana slices, blueberries, and nuts will greatly improve the taste.
Total time: 30 minutes
Prefer a strong scent of cinnamon in your packed-protein dessert? Let's try a cinnamon swirl protein cake made with some simple ingredients. Everyone can easily prepare a toothsome and healthy cake just by following several steps.
Incredibly, there are 34 grams of protein and just 217 calories for a whole cake. Because this nutritious cake contains the right amount of low-glycemic carbs and healthy fats, it is also good for people with diabetes.
Whenever you're on a tight schedule, just make it ahead of time, store it in the fridge, and serve it as a protein-rich breakfast or dessert. When you want to store the cake, put it in an airtight container. It's good after 3 to 4 days in the refrigerator.
Let's learn how to make cinnamon swirl protein cake that can fulfill your sweet yearning.
Total time: 12 hours 10 minutes (including 12 hours of chilling time)
High-protein Oreo yogurt parfait is a combination of Greek yogurt and Oreo cookie dough. Though it's simple to make, the parfait brings out the creamy and subtle taste and the rich Oreo flavor.
But Oreo isn't the reason for the impressive black color of the parfait. Instead, it's black cocoa powder. Adding some dark cocoa powder to the batter can enhance both the color and the taste.
Canned pumpkin will create an ideal soft texture and make your meal low in calories. As for the Oreos, feel free to add more if you want your parfait filled with Oreo flavor. Before serving, let the parfait refrigerate for at least 1 hour. Even better, chill it overnight!
Total time: 20 minutes (not including the chilling time)
Without using a drop of food coloring, this healthy black velvet cookie dough has an outstanding appearance that makes you want to devour it immediately. You can whip up this cookie dough recipe in the blink of an eye because it involves no baking or cooking.
Surprisingly, the cookie dough is as sweet, buttery, and doughy as regular dough despite containing no refined sugar, butter, or refined white flour. As for the secret of the black velvet color, it's simply activated charcoal powder.
You can serve the black velvet cookie dough right after finishing or let it chill overnight for a better texture. Packed with 23 grams of protein, healthy fats, and many vital minerals, this is a guilt-free dessert to ingest every time.
Total time: 1 hour 10 minutes (including 1 hour of the chilling time)
Chia seeds are one of the greatest sources of protein with many amazing health benefits. This high-protein chia pudding can both please your sweet tooth and provide a large amount of protein as you wish.
Greek yogurt, honey, chia seeds, and almond milk are all you need for the pudding. No need to add any supplements. With these simple ingredients, your dessert is full of fiber, omega-3s, and protein.
As for the topping, just mix everything you feel comfortable with. The topped fruits can be strawberries, kiwi, granola, etc. You should eat the pudding instantly, but if you'd like to make it ahead of time, prepare the pudding and store it in the fridge for no more than 5 days.
Total time: 5 minutes (not including the chilling time)
Something as smooth and creamy as this chocolate chia protein pudding will make you fall in love with it at first sight. After the first bite, the pudding produces a decadent, sweet, and refreshing mouthfeel. It's an addictive and healthy pudding.
The go-to recipe is very simple to whip up. Once done preparing the ingredients, place them all in a blender one by one until the texture becomes smooth and thick. Now, let the mixture chill in the fridge for at least one hour.
If you'd like to serve it as a hearty breakfast, you can make them the night before, let them refrigerate overnight, and come back in the morning. In addition to being a delectable dessert, this pudding is a pleasing and nutritious snack to start your day.
Total time: 45 minutes
These vegan protein brownies are tender, extra moist, and buttery. They're not only protein-packed, but they're also rich in nutrients and flavors. The cakes have the sweetness of bananas, the nuttiness of peanut butter, and the chocolaty flavor of cocoa powder.
Without including flour, eggs, and dairy products, you can comfortably eat them as pre and post-workout snacks. Adding some chocolate chips, vanilla extract, and salt, you'll never get bored of their taste.
Overripe bananas can bring the best results for this sweet treat. However, if you don't have bananas on hand, substitute with pumpkin puree or sweet potato puree. For any leftovers, the taste is still good after a week when placed in an airtight container at room temperature.
Vegan protein brownies have an addictive flavor and are easy to whip up.
Total time: 1 hour 5 minutes
The nutty bread is filled with banana flavor and covered with a cinnamon sugar crust, making it perfect for a flavorful yet healthy snack. For the ingredients, you will need bananas, walnuts, light brown sugar as sweetener, and coconut oil for the fat.
Ripe bananas are ideal for this recipe. To make the cinnamon sugar for the crust, combine ground cinnamon and granulated sugar together. Before baking, use your gloved hands to press the sugar mixture over the batter. This will keep the sugar from falling apart.
Total time: 15 minutes
Soft and chewy apple cinnamon protein cookies can be a healthy snack, a low-fat sweet treat, or a pre-workout meal. Filled with the bold flavor of fresh apple and cinnamon, these cookies only include very simple ingredients that you always have in your house.
Besides apple and cinnamon, rolled oats are an essential part of this recipe. They are a rich source of complex carbs and fiber and can enhance the texture of the cookies. For a high level of protein, you can add egg whites and protein powder to the recipe.
All you'll do for a nice and fast dessert is mix the ingredients and bake for some minutes. The finished cookies taste as yummy as baked oatmeal. If you don't prefer apples, you can freely replace any of your favorite fruits. The flavor still remains good.
Total time: 35 minutes
Apple cinnamon muffins should rank high on your list of healthy and quick protein desserts. That's because they are flavor-packed and easy to prepare. You won't be able to stop ingesting those sweet and moist muffins when you suddenly crave sweets.
Unlike regular cakes, these homemade muffins are healthier thanks to the lack of sugar and white flour. Within a few minutes of preparation, these nice-smelling apple muffins are ready to serve. They can be your dessert and breakfast as well.
Total time: 40 minutes
Lemon protein cupcakes are low-fat and pleasantly yummy. Can you deny a sweet, fluffy, and soft cake topped with an extra creamy cheese frosting? Also, their flavor is a delicious combination of cream cheese and a hint of vanilla and lemon juice.
For high-protein, low-carb, and low-sugar cupcakes, you can use gluten-free baking flour, coconut flour, and calorie-free sweetener to make this cake. However, you can change or substitute any similar ingredients as you prefer.
Once you are done baking the cupcakes, use a piping bag to spread the frosting over the cakes, then sprinkle some lemon zest on top. The leftover lemon cupcakes can last for a week when you place them in an airtight container and keep them refrigerated.
These lemon protein cupcakes are so flavorful and healthy.
Total time: 30 minutes (not including the chilling time)
Flavorful mini protein cheesecakes are full of body-building nutrients. No sugar, butter, or sour cream involved, but these cheesecakes are still so soft, sweet, and creamy. The highlight of this is the slightly sour taste, the pleasant sweetness, and the creaminess of the filling.
Save these small notes for a perfect finish. You should let the cream cheese, eggs, and yogurt sit at room temperature before making the cake. To make the cream cheese as fluffy as you wish, you can use an electric hand mixer to beat it well for 1-2 minutes.
Surprisingly, these mini cheesecakes consist of 12.4 grams of protein and can last from 2 to 3 months when frozen. Or you can store them in the refrigerator for a couple of days.
Total time: 30 (not including the chilling time)
I'm sure after trying this almond joy candy fudge for the first time, you'll get addicted to its almond-rich and chocolate flavor. Another charm of this healthy homemade candy is the enticing combination of the chocolate fragrance and the sweet coconut taste.
Despite the absence of refined white sugar and artificial ingredients, the fudge is still as sweet, soft, and chewy as regular fudge. For a better taste, just top the candy with whole almonds before refrigerating. They'll make the sweet crunchier and more interesting.
Total time: 2 hours 5 minutes (including 2 hours of chilling time)
Almond butter protein balls are guilt-free snacks and as tasty as any type of cookie ball you fancy. Moreover, it just takes a few minutes to whip up and includes several ingredients. These no-bake balls will soon end up becoming your family-favorite sweet treats.
You'll love this dessert for its chewy texture and the natural sweetness of maple syrup. Besides, the protein balls not only provide the energy you need but also act as an immune system booster thanks to the high level of antioxidants in oats.
Total time: 4 hours 10 minutes (including 4 hours of the chilling time)
These tiny protein Oreo cheesecake bites are the perfect option when you'd like to grab something to enjoy some guilty pleasure. Make the Oreo bites in your free time, then store them in the freezer so you can have them anytime.
Oreo cheesecake bites are tender, toothsome, and coated with crumbled Oreo cookies. Since Oreo is dairy-free and gluten-free, it can be a great ingredient to add to many of your healthy dessert recipes.
To make the Oreo-flavored coating, you need to remove the cream from the cookies. Then place them in a bag and crush them into crumbs. Don't discard the separated cream because you will use it to make the cheesecake filling.
For long-term storage, place them in a Ziplock bag and freeze them. The sweet treat can last for months. When you're ready to eat, let the frozen bites sit at room temperature for a few minutes to thaw.
Total time: 10 minutes
For those who want a simple dessert without including many ingredients, let's try these vegan chocolate peanut butter protein balls. The bite-sized sweets are full of cocoa and vanilla flavor combined with the nutty taste of ripe bananas and peanut butter.
This soft and moist dessert is extremely easy and quick to make. No baking and no waiting for chilling, everything can be done with a food processor. You can also make them ahead of time. They can last for 7 days in the fridge and 2 months in the freezer.
I'm sure these balls will be your lifesaver whenever your body craves sweets on the busiest days.
Total time: 20 minutes
Looking for healthy and easy donuts? This recipe is for you. More than a delectable dessert, these protein donuts are a game changer since they don't involve dairy products and unhealthy sugar.
The treat is a hit of flavor with an aromatic chocolate glaze and an amazingly sweet vanilla-covered exterior.
As for the texture, these donuts have the same cake-like consistency as store-bought ones. It's perfectly fluffy, tender, and pleasantly sweet. There is a wide range of protein powders out there, but not all are good for this recipe.
Let's choose types of protein powder that don't include artificial sweeteners or artificial dyes. Buy organic protein powder or plant-based whey protein and stay away from those that may contain genetically modified components.
You can vary the taste of protein donuts by making different glazes.
Total time: 25 minutes
Another Oreo-flavored recipe for those who are huge fans of this sandwich cookie brand. Oreo protein donuts are appetizing with a combo of spongy, crumbly, and topped with cream cheese frosting. Their appearance is likely to reassemble an Oreo cookie.
Who doesn't love these donuts? They are super tasty but high in protein, low in sugar, and eggless. They're delicious donuts for a dessert in the evening or a healthy breakfast to start your day.
Once you finish making the donuts, don't forget to top them with some crumbled Oreos for a tastier appearance.
Total time: 1 hour 30 minutes (not including the chilling time)
This key lime pie recipe will surely melt your heart with the combo of tangy, sweet, and creamy flavors. This pie is a must-try because it is appetizing and healthy at the same time. From now on, just comfortably enjoy your dessert without a sense of anxiety.
The pie consists of two separate parts: the salty graham cracker crust and the sweet, tangy, creamy filling. Preparing a firm and aromatic crust is really quick and simple with four ingredients: graham cracker crumbs, unsweetened almond milk, butter flavor, and salt.
Key lime is the star of the show here. Its taste is tangy-sweet and bold in the zesty aroma, offering more pleasant sensations than regular limes. That's the reason key limes frequently appear in the ingredient list of many desserts.
Pleasing Your Sweet Tooth But Still Sticking To Your Diet
This high-protein dessert list can help you freely consume the tastiest treats without breaking your diet. With several steps, you can whip up all of these recipes easily. Save this list so that you'll know what to do when you need a healthy and appetizing dessert.
Which recipe do you find most impressive? Or do you have any other great ideas? Express your opinions in the comments, so everyone can know that. There are still a bunch of dieters struggling out there. Let's help them by sharing this post with everyone you know!