Are you looking for easy gluten-free side dishes for upcoming gatherings? Is your search going nowhere with few recipes in sight? No more doubts! You are at the right place.
My article is a goldmine of the most straightforward cooking tips. In this post, I cover a variety of cooking techniques, such as stovetop frying and oven roasting. Therefore, I guarantee you can find a lot of suitable recipes here. Keep reading for more!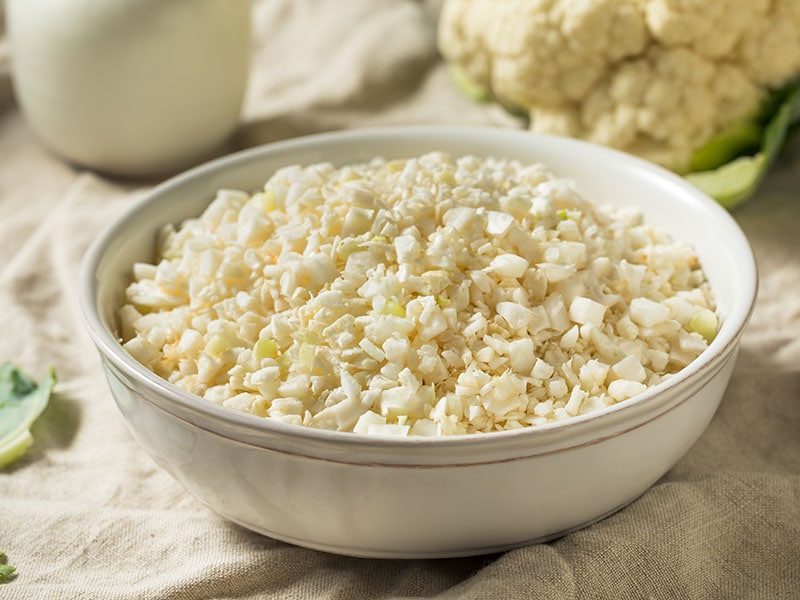 27 Simple Gluten-Free Sides That Will Impress All Guests
Making a party that fits all is painless since there are many different diets. The gluten-free diet for people with celiac disease is a typical example. So to save you the trouble of searching, I have collected the easiest recipes in this post.
Total Time: 1 hour 20 minutes
The fancy look of this opening side dish will blow your mind. Boiled milk, in addition to potatoes, is what brings the nice creaminess to the table. Once baked, layers upon layers of potato slices showcase beautifully in thickened milk.
Don't forget to add the cheese toppings. A little bit of the ultra-cheesy, sharp Cheddar cheese will lend enough buttery mouthfeel.
One piece of advice for amateurs is to cut potatoes uniformly 1/8 inch thick. By doing this, you will not need to worry about the disaster of the dish: raw potato slices and burnt cheese. Although you can freeze this treat, I do not advise it since the texture won't stay as delicious.
Check out these gluten-free and dairy-free scalloped potatoes!
Total Time: 15 minutes
Okra may sound strange to some people, but it is a hit in most Southern parts of the United States. The vegetable has a pleasant crispness that is almost grassy. However, some diners could find okra's mild flavor unappealing, so it's advisable to add some other seasonings.
In my recipe, buttermilk and salt are in charge of spicing up the veggie. The former gives bready okras a lovely crunch when combined with gluten-free flour and eggs, while the latter gives them a salty savor.
To have a lighter lunch on days, serve these delicious sides with fried chicken, pork roast, or deviled eggs. Alternatively, bacon and roasted corn also sound appetizing on the side.
Fresh okra is the finest choice to achieve the best texture. Indeed, you should not use frozen since icy flakes could ruin the scrumptious crispness of this delicacy.
Total Time: 25 minutes
Rice salad may get you confused when you first hear about it, but this dish will quickly captivate you with its irresistible tastiness.
The nutty taste and chewy texture of white rice advance a simple salad to a heartier bite. However, the dressing is what truly makes it beautiful. Olive oil, salt, dried oregano, and Kalamata olive juice combine to create some herbaceous flavors.
To make this side dish an actual salad, leave it in the fridge for a few minutes, then serve it cold. The additional cup of feta cheese should be great to add a nice tang if you desire. For a strict diet of Whole30, simply swap regular rice for cauliflower one.
Total Time: 1 hour 15 minutes (including 1 hour of refrigerating time)
The next up is a wonderful side dish of raw broccoli, bacon, and cheese. Since there is no cooking involved, the clean-up is a breeze.
All you have to do is toss all ingredients together. The cider vinegar and mayonnaise will do their best to give your vegetables a delightful tang. Meanwhile, the flavor of dried cranberries might remind you of the summer air.
After an hour in the refrigerator, the salad bowl will come out as a refreshing side for any chili or grilled meat. Plus, you can prepare the salad ahead of time for BBQ cookouts. Until you serve it, the dessert will taste good in the airtight container for up to four days.
Total Time: 20 minutes
Instead of a regular side dish, these croutons are top of the top. They can heartily pair with anything, from cold salad bowls to cozy soup. Those combos will give you a fantastic meal.
However, the store-bought croutons may not be 100% free of gluten qualities. Therefore, it is better to make them at home. Butter or olive oil will give your gluten-free bread an excellent golden crunch in no time.
What makes you love homemade versions of croutons is how adaptable their flavors are. Garlic or fresh herbs are popular choices. But if you seek tastier options, my suggestions are Italian seasoning and cheese.
Switch olive oil to butter and add extra spices to spice up your gluten-free croutons!
Total Time: 1 hour 5 minutes (including 10 minutes of sitting time)
Corn casserole is a popular side dish associated with many memories of family gatherings. Its sweet and savory balance comforts your cravings on any special occasion, especially Thanksgiving when everyone shares foods in the baking dish.
My recipe calls for the combination of gluten-free flour and cornmeal. With the rich sour cream, it will give the same light texture, so rest assured that no one will recognize how different this casserole is.
Best of all, this delicacy is customizable in taste. You can switch sugar to cheese, jalapeno, and garlic powder for a spicy side dish or add only Cheddar cheese instead for a cheesy corn casserole.
Total Time: 25 minutes
After a long day at work, let's save time by grabbing grilled chicken on the way and making this nutritious rice side dish. Your hunger for delicious and gluten-free food will be satisfied in minutes. Plus, it requires only several pantry ingredients cooked in one pot, so things are simple here.
As always, onion and garlic are the first to go into the pan. Their fragrance will enhance the flavors of the remaining ingredients (except basil). Once the umami chicken stock and savory tomato paste seep into rice, add some basil to complete the recipe.
Total Time: 25 minutes
If rice is no longer your favorite side dish, this sesame noodle salad should be a likable substitution. Instead of 100% carbs, fibers are what you will find in this recipe.
The grated cucumber, carrots, snap peas, and rice noodles create a colorful noodle-like dish. On the other hand, the dressing is responsible for overall taste.
While the sesame oil and tamari provide nutty, savory tones, tahini gives an earthy flavor. With chopped scallions and sesame seeds, this recipe will revoke an Asian vibe in your meal. Peanut butter or almond butter is a perfect replacement if you cannot find tahini anywhere.
Total Time: 35 minutes (excluding 15 minutes of cooling time)
This recipe is quite simple to make. The brussels sprouts are caramelized with balsamic glaze, resulting in a balanced flavor of sweetness and sourness.
Sprinkle some chopped pecans to add a satisfying nutty crunch, and your final dish is delectable inside out. For a kick of heat, you can otherwise switch balsamic glaze to the hot honey sauce.
This is an excellent dish to serve next to hamburger helper, casserole, or shepherd's pie for a quick meal. Or, you can eat it alongside creamy pasta or steak to balance out the richness.
Leave off maple syrup, and your roasted brussels sprouts still taste incredible with only high-quality balsamic vinegar!
Total Time: 25 minutes (including 10 minutes of resting time)
The zucchini slices are dipped in a medley of gluten-free flour and cornmeal to produce a crispy side dish or snack for any time of day. Can you imagine how effortless it is?
Though you do not need a lot of oil like deep fry, ensure to use enough for these slices to crisp up properly. Otherwise, your zucchini could be stuck into the pan bottom, ruining the shape.
Moreover, since zucchini has loads of moisture, which is not suitable for frying, you should spend time preparing the veggie first. Just sprinkle some salt on two sides of the zucchini slices. Then the excess liquid will escape from them in minutes.
After frying, spice your side up with some extra red pepper flakes or salt, or you can serve ranch dressing dip sauce next to this delicacy for more taste.
Total Time: 14 minutes
These zucchini gratin ingredients sound like those of the previous dish. You only need to toss everything in the pan to produce superior zucchini pieces.
The garlic lends an aromatic layer to zucchini. After that, toss in nutritional yeast and almond flour mixture to get some random crumbles on them for a fascinating mouthfeel. Then the finishing touch of salt beautifies the taste.
The best part of this delight is that you can swap zucchini for any of your favorite vegetables. My recommendations are cauliflower steak and potatoes. In addition, feel free to add a vegan protein like tofu or beans if you need a filling dish.
Total Time: 10 minutes
The upcoming food is the ultimate salad for countless fall occasions. Its perfect balance of sweetness, tartness, and tang goes well with almost any main course.
Greens, cheese, and balsamic dressing are the three constant components that create salad goodness. But the deliciousness does not stop there. Dried fruit and candied pecans are also included in this delicacy to upgrade the flavors.
With some slices of red onion, your salad has a burst of fragrance. However, you should cut the onion as thin as possible, or it may overwhelm other tastes, destroying the whole dish. The only drawback is that you cannot store the leftovers since the dressing makes the greens soggy.
Total Time: 50 minutes (including 20 minutes of refrigerating time)
Tabbouleh is a culinary creation from the Levant, famous for its combination of tomatoes and bulgar wheat. However, wheat contains a lot of gluten, so my recipe switches it to quinoa, followed by a change between tomatoes and blueberries.
Preparing the quinoa is the most laborious step. After that, the rest is to toss all ingredients together simply. The quinoa will fuse garlicky flavors in the refrigerator before fresh berries provide summer sensations. Finally, loads of parsley or mint will elevate all the brightness.
How about making the traditional quinoa tabbouleh with some tomatoes and cucumbers?
Total Time: 35 minutes
These roasted yams are a new side dish for your meal. They have an appearance almost like sweet potatoes, but their taste is earthier. Besides, their flesh is also potato-like starchy, so yams are perfectly in place of regular potatoes for this food.
You roast them twice in the oven. One is with a generous pinch of salt and pepper, while the other is with a drizzle of maple syrup and pecans. Voila! The double roasting will lend your slices caramelized edges and tons of sweetness.
Total Time: 30 minutes
Next up is not a soup side dish. Instead, it is a roasted one. You do not hear wrong. The pumpkin is baked in the oven until it is tender enough to poke with a fork before you top it with Parmesan cheese plus parsley.
But you need to cut the pumpkin into slices first. Since this squash is sometimes hard to prepare, I have a small tip to soften it: microwave your pumpkin for 1 minute or bake it in the oven for 10 minutes.
This dish is ideal for serving with whole roasted turkey for Thanksgiving meals. Otherwise, you can serve it as a side dish for lamb chops or roasted chicken. The creamy sensation accompanying these protein packs will lead to the heartiest dinner ever.
Total Time: 30 minutes
Making these sauteed mushrooms are the best way to satisfy both meat lovers and vegan guests.
The garlic and gluten-free tamari soy sauce elevate the flavors of these well-made vegan sides, while the olive oil lends them a glossy coating. More importantly, you will find up to three levels of earthy tastes from different ingredients: shiitake, oyster, and baby Bella mushrooms.
Saute each type of mushroom quickly with olive oil before tossing everything together. The result will not disappoint you: Add some heat from red pepper flakes and enjoy your savory bites!
Total Time: 20 minutes
Nothing can compare to mac and cheese when it comes to winning over the hearts of Americans. Creamy and cheesy flavors are what this delicacy brings to the dining table.
My recipe is specific about choosing gluten-free pasta and flour for the dish. Once you check the product labels carefully, your nutritious American side dish will be ready in a breeze.
The flour, butter, and milk mixture is the foundation of the creaminess, whereas cheese levels the gooey texture with a combo of Parmesan and Cheddar. Toss the cooked pasta in the sauce before turning off the heat. Lastly, sprinkle salt to taste. Enjoy!
Here is the perfect way to make the ultimate gluten-free mac and cheese!
Total Time: 20 minutes
Following the previous mac and cheese dish is this Parmesan cauliflower rice. The blended cauliflower produces a texture similar to rice, making it a charming side course to meatballs while injecting a healthy amount of fiber into your diet instead of carbs.
People love this delicacy because cauliflower takes on any flavor you give it. In this recipe, garlic powder and salt are my choices. With the addition of freshly grated Parmesan, your side dish is full of garlicky cheesiness.
Make a large quantity for your party if you want to. The leftovers can keep up to four days in the fridge or three months in the freezer.
Total Time: 35 minutes
Four ingredients and one frying pan are what you need to prepare this simple veggie side dish. They are easy to get from any grocery store or supermarket.
Coconut oil helps cook and blend the aromatics in the hot pan. Place in frozen green beans and close the lid to cook. Remember to spread the beans so that they are cooked evenly.
After that, give everything a few stirs. The salty and herby Herbamare seasoning, in addition to crushed garlic, will complete the flavor profile. Your final dish should be tender and beautifully green.
Total Time: 35 minutes
Olive oil, salt, and pepper come together quickly to make these baked eggplant slices flavorful. Believe it or not, you may experience both tenderness and crispness at once when sinking your teeth into them.
Best of all, you can decide the flavors of this side dish. Aside from salt, fresh herbs and garlic powder are other simple flavorings you can use. But for the winning taste, you should pick Italian seasoning, which promises the best flavor.
I highly advise not to store the baked eggplants in the fridge since they will go watery. Instead, you should keep them in the freezer for up to 2 months. Ensure to separate each layer with wax paper to prevent fussing.
Total Time: 15 minutes
Sauteed spinach is always a favorite dish for people of all ages. Under high heat, the grassy taste of green spinach will fuse with the fragrance of garlic to bring out a robust flavor in every mouthful.
For ease of cooking, I highly recommend you buy baby spinach since it does not require extra time to trim off stringy stems like mature ones.
Most importantly, you should dry spinach before sauteing, or it may turn out soggy. Use a salad spinner if you have one. Otherwise, place spinach between kitchen towels to get rid of water.
Lemon juice is a secret to giving your sauteed spinach a fresh flavor!
Total Time: 45 minutes
Without an oven, you can still make fancy side dishes with an air fryer. These butternut squash cubes are a great example. Once you toss pre-cut squash pieces in melted coconut oil and spices, the air fryer takes care of the rest.
Your fried food will have a crunchy exterior and a creamy interior. The combination of cinnamon and salt complements the inherent sweetness of this vegetable, giving out a delightful taste.
Don't hesitate to replace cinnamon with garlic powder if desired. The garlicky smell will make your attractive air fryer side dish even more delicious. Additionally, you can toss in brown sugar or coconut to sweeten the flavor.
Total Time: 45 – 50 minutes
You can pick any carrot at the local market or grocery store to make this delicacy. Their natural sweetness may vary from one type of carrot to the next, yet their goodness is almost the same.
Remember to give them a uniform cut before roasting. The melted butter, garlic, and maple syrup lay many layers of sweetness evenly on the carrots. So after 40 minutes of oven time, the carrot strips will have scrumptious caramelized edges that make your mouth water.
Honey is another natural sweetener if you do not have maple syrup in the pantry. However, this sweet can scorch the pan a little more, so pay attention to your carrot slices.
Total Time: 10 minutes
You must prepare these zoodles if your summer garden produces an abundance of zucchini. This veggie noodle is an excellent side dish for almost everyone, even vegans. Since there is no wheat, it is naturally gluten-free as well.
All you need to do is use a spiralizer to prepare zucchini strips before the sauce spices them. Noticeably, you should use garlic powder instead of raw one to control the garlicky fragrance, or it could overpower the mild taste of zucchini.
Since zucchini is naturally moist, you may find your zoodles loaded in water after a while. Therefore, you should pat the zoodles dry before tossing them. Also, give them a thick sauce to minimize the watery result.
Total Time: 30 minutes
Here comes another familiar food alongside pasta and rice. These garlic Parmesan roasted asparagus are also a flavorful side suitable for a keto diet that you should never ignore to diversify your menu.
After you roast asparagus, they give out a unique texture, crisp on the outside while soft inside. Thanks to the assistance of fresh garlic, its delicious taste is even more pronounced. At last, Parmesan perfects the whole dish with a bonus cheesy mouthfeel.
Though it is preferable to serve warmly right away, you can store the delight in the airtight container for later. These toothsome greens will stay in good shape for up to 3 – 4 days.
Let's learn some tips to master the palatability of garlic Parmesan roasted asparagus from a pro!
Total Time: 40 minutes
You can't get enough of this divine salad once you serve yourself a spoonful of it. This refreshing side dish boasts a complex flavor profile: smoky roasted corn, sweet-tart tomato, and creamy avocado.
These elements work together in the harmony of fresh basil and a squeeze of lime juice. You can enjoy a sour afternote lingering on the tongue.
To make this delicacy ahead, keep the avocado and lime juice separate from the salad bowl until serving. That way can save your avocado from browning and tomatoes from turning soggy. Remember to store the prepared part in the fridge to retain the freshness.
Total Time: 30 minutes (including 5 minutes of soaking time)
The last option in this list of gluten-free dishes to impress your guests is potato salad. Creamy and flavorful are two keywords to describe the goodness of this delicacy.
The cooked potato cubes get their flavors from many seasonings. The mayonnaise-mustard mix cuts through the spiciness of red onion and paprika with a nice tang. In the meantime, sweet relish adds a sweet note to the flavor profile.
Since the salad is best when cold, you should spare time to chill it overnight. In fact, your starchy salad should be good for up to 5 – 7 days in the fridge.
Let These Gluten-Free Side Dishes Comfort People With Celiac Disease
Since not everyone can eat your familiar dishes, it is hard to choose the right food to satisfy diners. Among them, a gluten-free diet is the most common requirement. Therefore, this article is here to give you a long list of gluten-free recipes.
Now you can broaden your choices of side dishes. After making some, come back to disclose to the community your experience. Plus, like and share my title with anyone who needs it. That should be a lot of help to the development of my blog. Thank you, and have a great meal!
Nutrition Facts
8 servings per container
---
Amount Per ServingCalories202
% Daily Value *
Total Fat 10.5g

17

%
Cholesterol 33mg

11

%
Sodium 140mg

6

%
Potassium 513mg

15

%
Total Carbohydrate 9.7g

4

%

Dietary Fiber 3.1g

13

%
Sugars 3.2g

Protein 7.8g

16

%
---
Calcium

188

%
Iron

1

%
Vitamin D

12

%
* The % Daily Value tells you how much a nutrient in a serving of food contributes to a daily diet. 2,000 calories a day is used for general nutrition advice.