There is a high chance that Egyptian foods never went past your mind in the past whenever you tried to explore new cuisine. However, I promise you will change your mind gradually while going through this diversified and culture-rich article.
It's fine if you are stuck with new breakfast or dinner ideas. This article has a wide range of dishes, from appetizers to desserts, for you to choose from and try. What's more, I will also provide you with interesting cultural information about Egyptian specialties.
Therefore, don't forget to mark the recipes below in your reading list to surprise your family by cooking Egyptian foods at weekly gatherings. Get ready, and prepare the tissue: the delicious delicacies in this article will make your mouth water!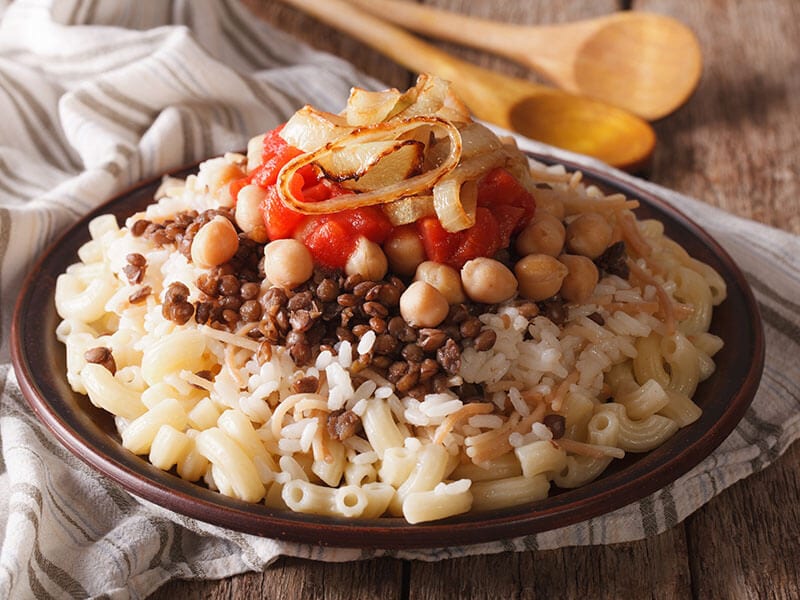 Kicking Off Your Day With A Unique Egyptian Breakfast
I offer you the most popular Egyptian breakfast meals that you can easily recreate at home. Just take time to learn more and more about Egyptian cuisine. Reading the recipes, you will also realize that Egyptian cuisine is inseparable from the country's thousand-year history.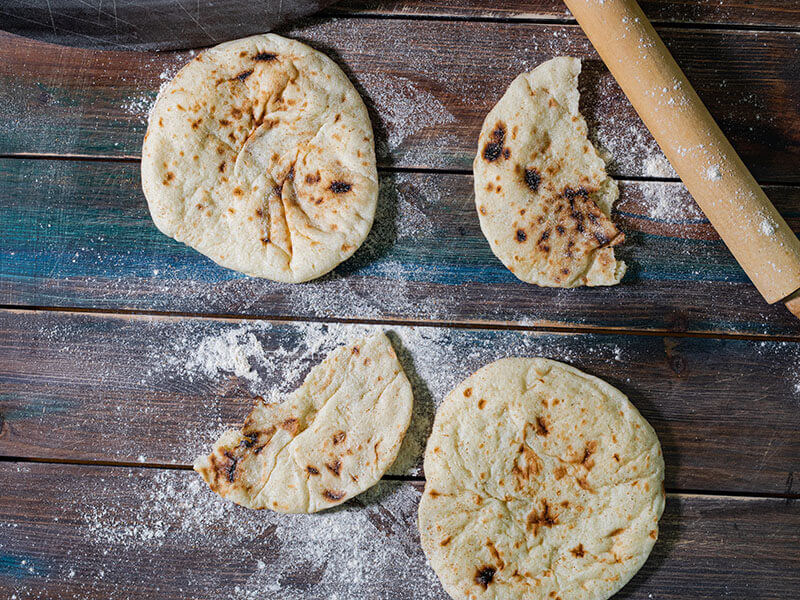 Regarding Egyptian breakfast, Aish Baladi is the first food I have to mention. Also, if you want a vegan dish, you should try this! Traditionally, Egyptians make Aish Baladi flatbread from 100% whole wheat and bake it in extremely hot ovens at local markets.
Though being a very simple dish, the flatbread also has a wheat bran coating that adds more flavors to it. As you may not know, Aish Baladi has existed for a very long time. It originated from the ancient thousand-year tradition of growing grains, wheat, and barley in Egypt.
About the name Aish Baladi, while "Baladi" means "authentic" or "traditional", "Aish" actually means "life"! This showcases how important bread and wheat are in not only ancient but also modern Egyptians' life. This staple food usually appears in Egypt's daily meals.
Ancient Egyptians considered making Aish Baladi from wheat a kind of prayer to God. They danced and celebrated after every abundant harvest, which promised an upcoming prosperous life period.
Let's make Aish Baladi right away with this guide!
Fayesh is another type of yellow rusks appearing in Egyptian breakfasts. The bread can go well with beloved Egyptian drinks, such as a cup of tea (with milk if you like) or coffee to boost your energy in the morning. Compared to Aish Baladi, Fayesh has more distinct and significant flavors.
The reason is that people make Fayesh from ground turmeric and ground mahlab, which add bitter, peppery, ginger, and cherry flavors to the dish. Those two ingredients are so fragrant that no one who tries Fayesh can forget.
Regarding the dish's origin, people in Upper Egypt were believed to be the inventors of Fayesh. The name "Fayesh" means "puffy" in English, which perfectly describes the texture of the bread after baking. Fayesh is a great option to try if you get tired of biscuits.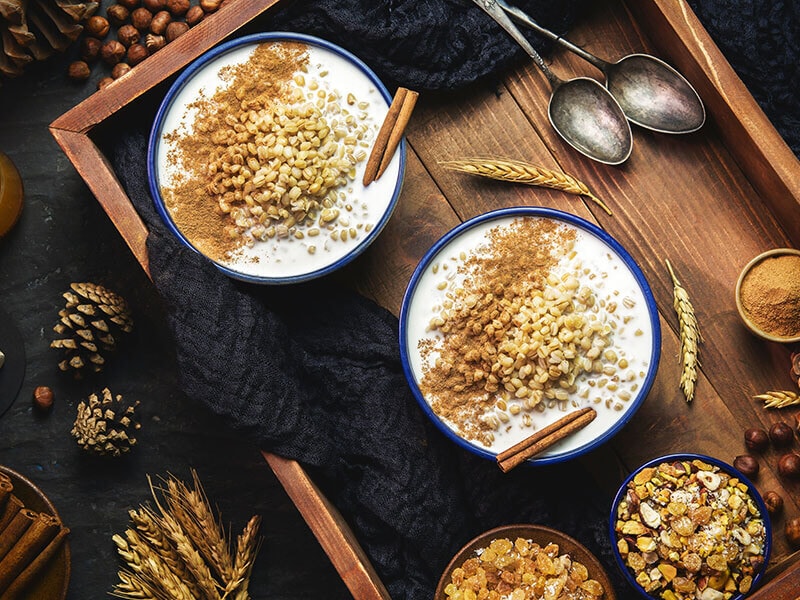 In case you don't want to consume dried food like bread for breakfast, this Belila dish is a wonderful alternative. At first glance, Belila may have a very "Western feeling" and even look like a dish from French cuisine. The reason is that the dish originates from the French occupation of Egypt at the end of the 18th century.
Therefore, the dish has many native Western ingredients, such as almonds and anise seed, while it also looks like cereal or oatmeal. One special ingredient of Belila that you may not know about is pearl wheat.
It is a type of white wheat that goes through the pearling process to get rid of the outer hull, creating a soft texture that is suitable for a porridge meal. The sweet dish may have its name, "Belila", from a French dish named "Blé Au Lait".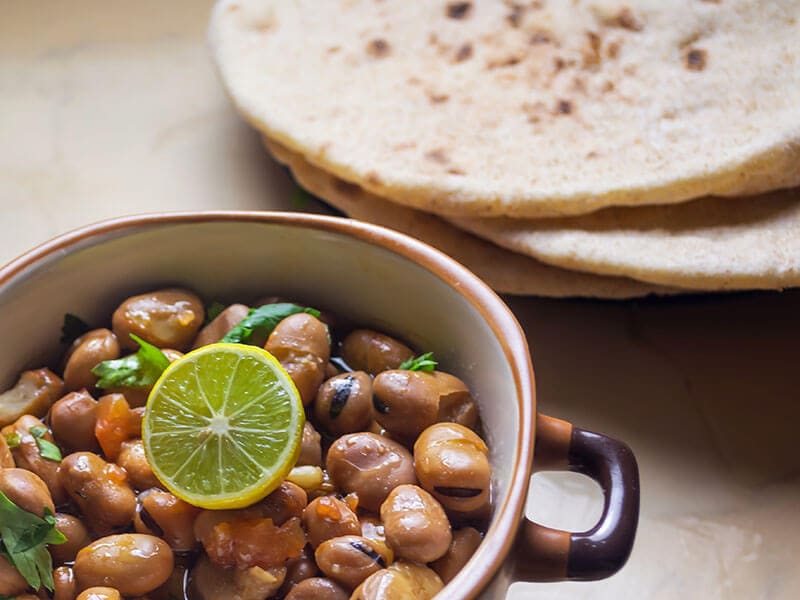 Ful Medames is one of the most well-known Egyptian dishes you must try if you are interested in the nation's cuisine. Just from the English name, you know that the main ingredient of this specialty is fava beans, a very important legume in Egypt.
However, the dish is not only popular in Egypt. Ful Medames also appears in Arabian, Middle Eastern, and even African cuisine. Most of the time, people cook the dish in large portions and contain it in a metal jug.
People sometimes also call fava beans "broad beans" because they are quite big compared with other relatives in the bean family. Fava beans are a major crop along the Nile River as well as a vital ingredient in many native dishes.
No one knows the exact time that Ful Medames was first made. However, the presence of the remains of the dish in pharaohs' tombs proves that Ful Medames has been a popular staple food since ancient times.
Overall, the dish is very creamy, nutritious, and hearty. Coming to Egypt, you shouldn't be surprised to find out that from the rich to the poor, everyone loves Ful Medames. Besides fava beans, it also has many vegetables like tomato, parsley, onion, and so on.
Let's Start Your Meals With Flavorful Egyptian Appetizers!
When it comes to a perfect culinary experience, starters are as important as the main course. Let's learn more about Egyptian appetizers that you can't help falling in love with.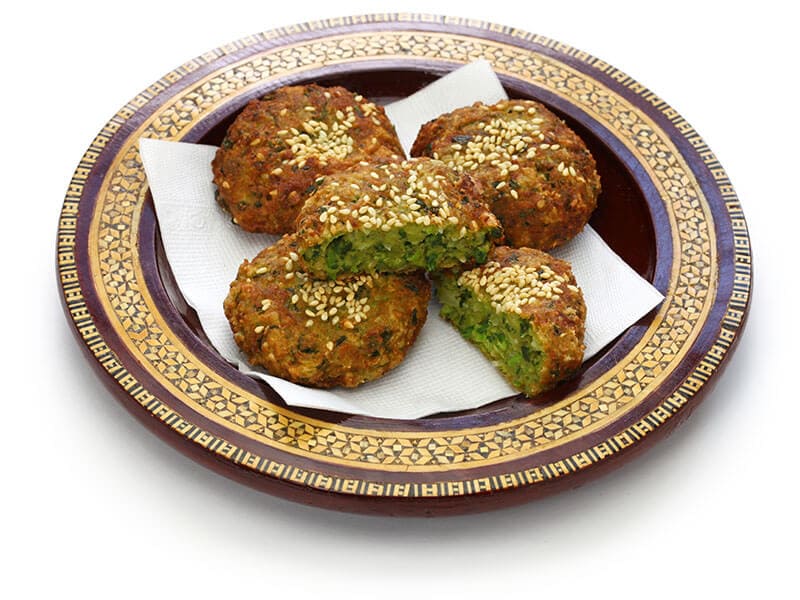 Ta'amiyas is not a complicated or high-class dish, but if you visit Egypt any time of the year, you must try it. It is a deep-fried ball dish that is made from fava beans and other spices and vegetables, famous as iconic street food in Egypt.
There is a popular dish in Qatar & Doha and other neighboring countries that resembles Ta'amiyas: Falafel. The origin of both dishes is unclear, but people believe that Egyptians were the first ones to create the former.
Even though this dish is a great appetizer for dinner, it's very flexible. You can turn it into a side dish to eat with bread, pita, or soup for breakfast or dinner. While Ta'amiyas are fried balls, the fava bean makes the crust very soft and tender to enjoy.
Do you want to know more about Egypt Ta'amiyas? Have a look at this insightful video!
Dipping is a must-try appetizer whenever you want to organize a big party, especially this Baba Ganoush dish. It's a creamy and smoky sauce/spread dip that has eggplant/aubergine, lemon juice, tahini – a sesame sauce, and garlic cloves as the essential ingredients.
Baba Ganoush has its origin in the Levant, and later on, it became a popular appetizer or side dish in other countries such as Egypt, Syria, and Lebanon. In Egypt, it's normal to see people usually eat pita bread with this dip.
However, there are many contradicting theories about how the dish came to Egypt. Its Arabic name is also very intriguing: "Baba" means "father", and "Ganoush" can be translated to "spoiled".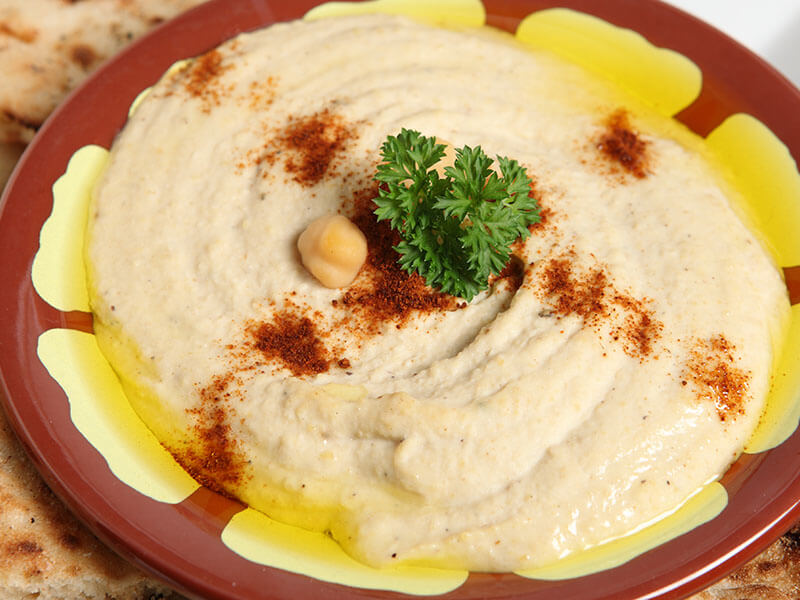 Let's continue with Egyptian dips. The country has a dish that is very well-known and also easy to make: Hummus. It is a mashed chickpeas dip consisting of quite unfamiliar ingredients such as shelled pistachio or caraway seeds.
Although no one can confirm the place where Hummus first appeared, some sources claim that ancient Egyptians were among those inventing Hummus. As you may not know, chickpeas are a very common ingredient in many Egyptian and Middle Eastern dishes.
Ancient people knew the health benefits of chickpeas and used them in many recipes. Throughout history, people have experimented with crushed chickpeas recipes, removing and adding new spices to eventually create the flavor complexity in Hummus nowadays.
I don't know whether or not you want to have soup before the main courses. However, one thing I can assure you is that Ful Nabed is an authentic Egyptian healing dish. The main ingredient is also familiar: its fava beans (broad beans).
It's difficult to know exactly when Ful Nabed, which has many variations in other Middle Eastern countries, first appeared. On the other hand, many people believe that the origin of Ful Nabed must be part of the thousand-year history of Egypt.
Besides the broad beans, you will recognize other ingredients that also appear in many Egyptian dishes, such as cumin seeds, smoked paprika, etc. Overall, the flavor is very distinctive, herbal, spicy, and quite refreshing.
Mouth-Watering Egyptian Main Courses That You Must Try
Enough with all the small appetite appetizers that tease the hunger in your stomach. It's time to take a huge bite and savor the delicacy of Egyptian cuisine. Let's jump into the main courses!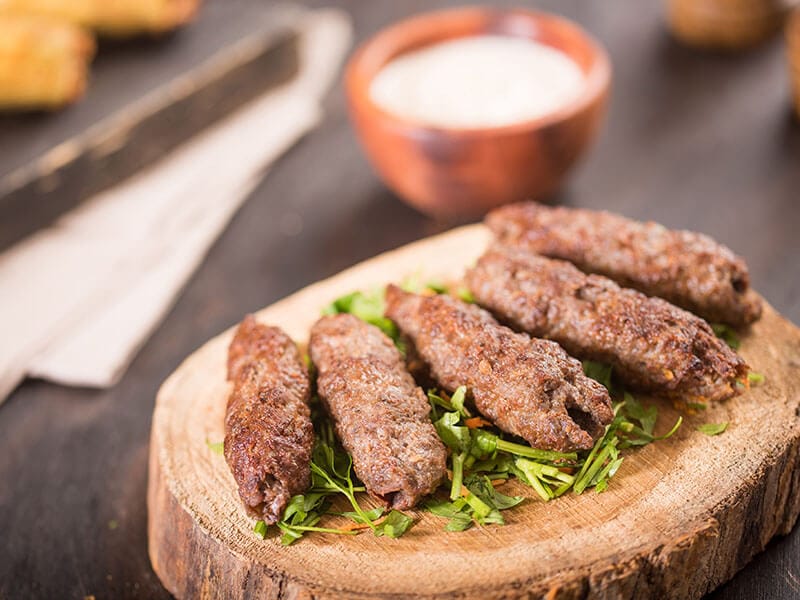 You can't skip the Kofta Kebab if you are a meat lover! Nobody can ever resist a combination of lamb meatballs and aromatic seasonings. You can even make this dish with leftover lamb. It is a common sight at many parties and picnics in Egypt and nearby countries.
Lamb is indeed one of the best meat to try. The smokiness, tenderness, and juiciness of the lamb meat are perfect for a quick breakfast, lunch break, or dinner gathering. The Kofta Kebab's delightful seasonings consist of black pepper, cayenne pepper, paprika, etc.
The dish has two parts–kofta and kebab. They both describe meatballs, but kofta is handmade while kebab is often made on skewers.
Make Kofta Kebab if you want to taste the juiciness of lamb.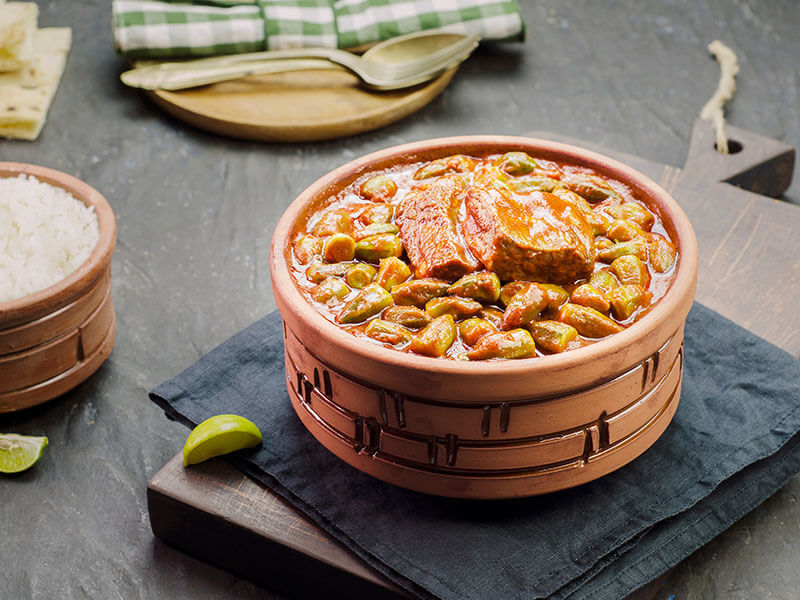 Out of all the main course recipes, I believe that Bamia is a perfect choice for a winter or chilled day. Egyptian Okra Stew not only fulfills your family member's hunger but can also warm their bodies. What's more, you can store the dish to serve it throughout the week.
"Bamia" is the Arabic word that means okra. While many Arabic countries also have their versions of Bamia, Egyptian Bamia is unique because of the distinct Egyptian garlic sauce. Most of the time, people use lamb or oxtail to cook Bamia.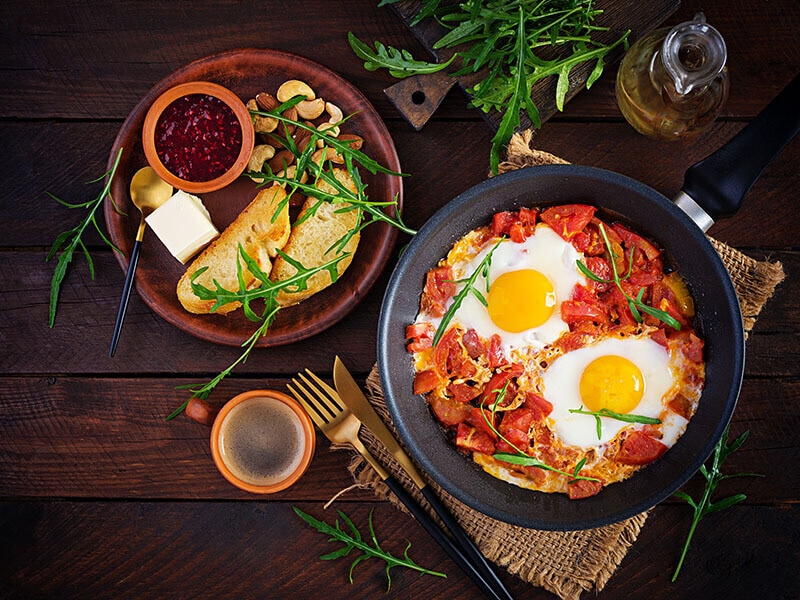 I believe that Shakshuka is one of the most delicious dishes that anyone from any culture can easily enjoy. It's the combination of poached eggs with Egyptian herbal tomato sauce. Shakshuka can be a great breakfast if you serve it with bread.
This dish is very popular in Egypt, where you can easily find it on the menu of any local restaurant. Nevertheless, Shakshuka didn't originate from Egypt. Many people are confident that the dish came from North Africa, while others say that it first appeared in the Arabian Peninsula.
The name "Shakshuka" is Arabic, which means "mixture" or "all mix up". It certainly describes the ingredient diversity of the dish. Many people add cilantro and parsley for a pleasant herbal undertone.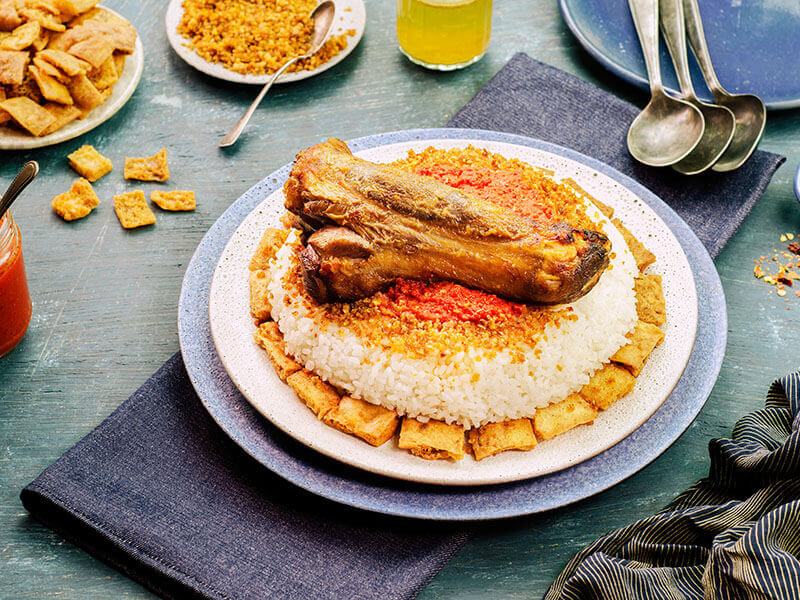 While Fattah has different versions in a wide range of Middle Eastern countries, Egyptian and Lebanese versions are the most famous ones. In the Egyptian Fattah, the local people often combine boiled meat with pita bread (ripped into pieces) or rice and sauce.
The name "Fattah" actually means crushed or crumbs, which refers to the breadcrumbs that usually appear in the dish. The dish also has many different names in different regions, such as "Fatta", "Fette", Fetté, and "Fatteh".
Most of the time, Egyptians cook Fattah to celebrate special occasions, especially Ramadan – an important Islam religious month.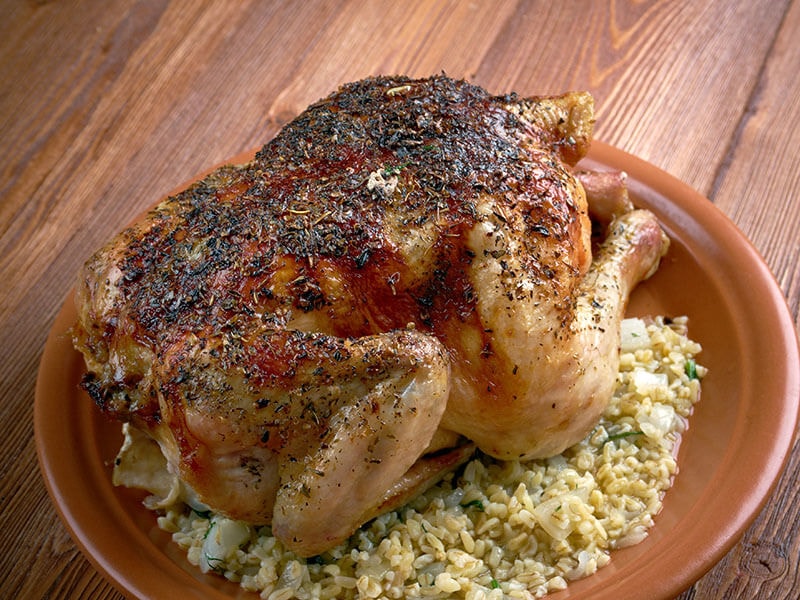 Hamam Mahshi is a traditional Egyptian food that tourists can easily find along the Nile. Many foreigners are just so in love with a stuffed squab dish. One interesting fact is that the local people raise the young pigeons in tall towers to specifically make Hamam Mahshi.
Normally, an immature pigeon is stuffed with rice or freekeh (grain made from green durum wheat) and other herbs. If you have not tried a squab before, you can be quite puzzled when facing the bird's head on the table. However, I promise the taste will win your heart.
After seasoning and grilling the whole stuffed pigeon, the meat will be so tender, flaky, and savory. People believe that Hamam Mahshi dates back to the Pharaonic time when Egyptians used to eat pigeon stew in their daily life.
Egyptian Hamam Mahshi is a perfect choice for a family gathering.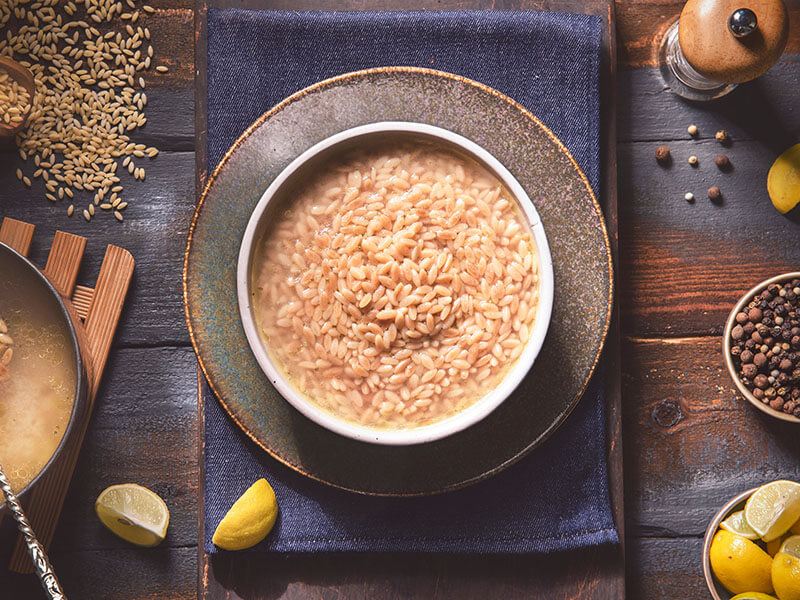 Do you want to try a nutritious soup that is native to Egypt? Then you don't want to miss Lesan El Asfour. It's funny because the term "Lesan El Asfour" is an Arabic term that means "bird tongue". It makes some people believe that Lesan El Asfour has real bird tongues.
But the dish's name refers to how the orzo pasta in the dish resembles a bird tongue shape. The appearance of pasta may hint that Lesan El Asfour originates from Italy. However, the dish's chicken soup with cardamom taste is purely Egyptian.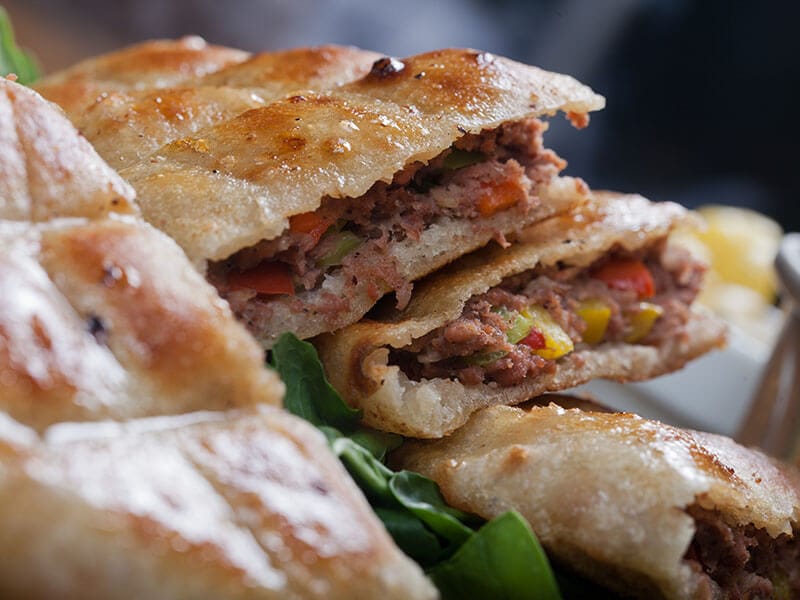 If you're in love with the combination of meat and crispy bread, I present to you the one-and-only Hawawshi. It can be described as an "Egyptian burger" because of the pita bread and juicy ground beef. You can even serve this as an appetizer at dinner.
Different from other traditional foods in this list, Hawawshi just appeared in 1971. Ahmed al–Hawawsh, an Egyptian butcher, decided to come up with a new dish for his food stall in Cairo, leading to the creation of Hawawshi. Later, the dish took its name after him.
In Egypt nowadays, it's not difficult to get a takeaway Hawawshi from the food stalls on the street. To perfect this dish at home, it's vital to prepare a wide range of spices, from ground cumin to ground cinnamon.
Let's make Hawawshi – the Egyptian burger at home!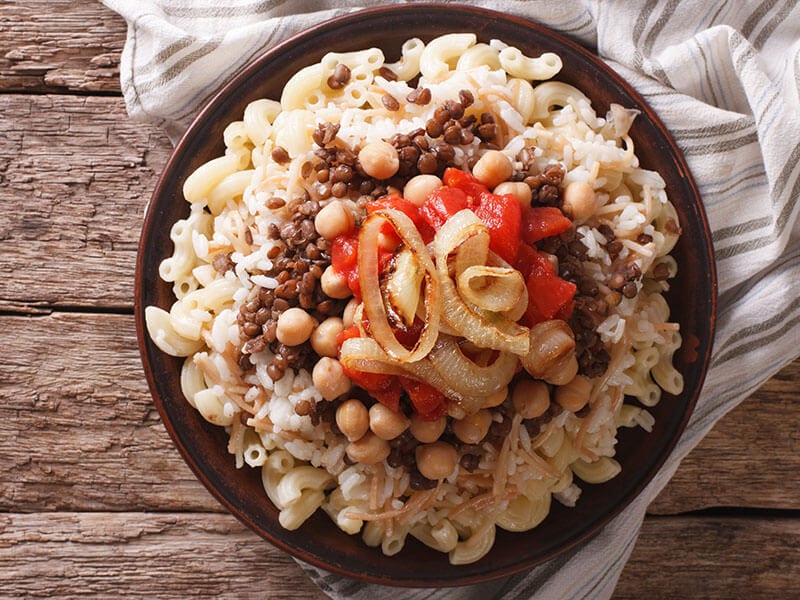 Koshari is indeed evidence of how important lentils are in Egyptian life. What's more, Koshari is the national dish of Egypt that everyone should try at least once in their lifetime. Koshari is a dish that is tied with an important event in ancient Egyptian culture.
Koshari is probably as old as Egypt. During its long history, people have called the dish by several names. A few examples are "Kushari" or "Koshary".
The reason why lentils are vital in this dish is that lentils are very nutritious, which will do people well after a long day of fasting. The traditional version uses no animal product and can be safely considered a vegan dish.
As you may not know, Koshari also has the label "The food of the poor" since the ingredients are very easy to find in Egypt, including lentils, macaroni, rice, etc.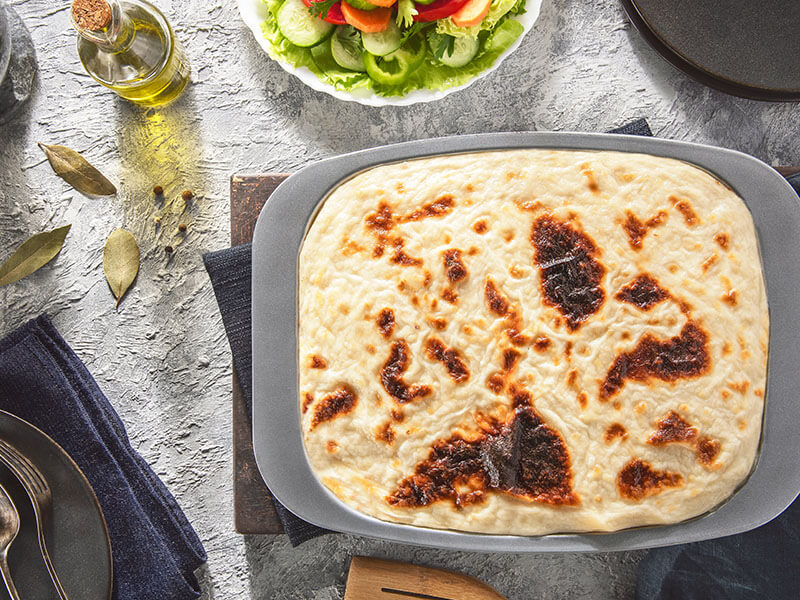 If you love the idea of combining pasta with Egyptian cuisine, Macarona Bechamel will blow your mind. Who even thinks of baking pasta? Well, Egyptians certainly did. The delicacy of this dish consists of the indispensable penne pasta and the distinctive bechamel sauce.
The bechamel sauce is where all the complex flavors of Macarona Bechamel come from. About its origin, bechamel is a famous French sauce that was brought to Egyptian cuisine in an unlikely way.
Macarona Bechamel is proof of how diverse Egyptian cuisine is. The dish is the creation of Egyptians, Italians, and even the Greeks who lived in Egypt around the 20th century. This is a great dish you can make on special occasions or on a free weekend.
Even your children will love Macarona Bechamel!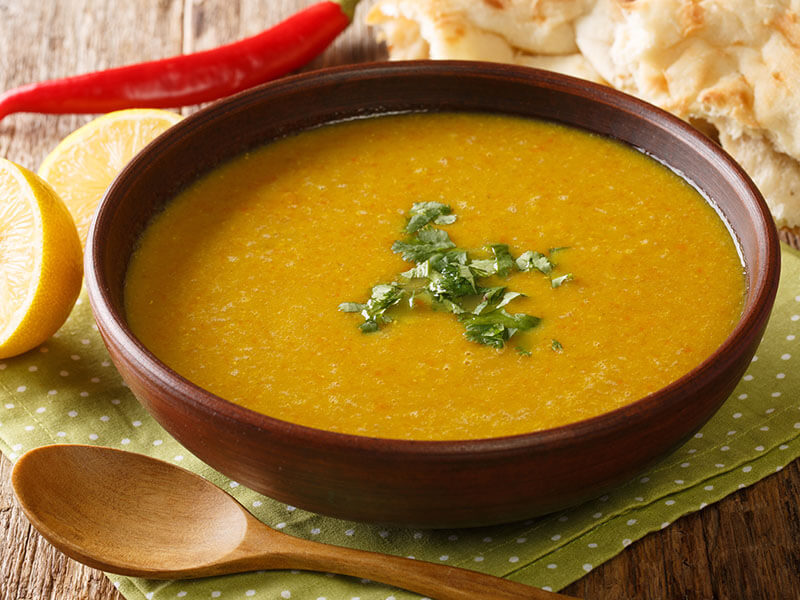 Shorbat Adas is the only soup that appears in this main course list. You may think that soup can't be listed as a main dish, but this one is different. Since Shorbat Adas is made from lentils which are high in fiber, the soup can easily make you feel full.
This is an amazing dish to cook for your family members if they want to try Egyptian cuisine and pursue a vegan or gluten-free diet at the same time. The specialty has existed since ancient Greek and even made an appearance in the Bible.
Even though other cultures also have lentil soup, Egypt's Shorbat Adas is unique with its diverse spices, creamy texture, protein richness, and savoriness.
Delightful Egyptian Side Dishes That Shouldn't Be Neglected
Are you already amazed by the variety of Egyptian main dishes? Hold on; there are a lot more recipes for you to explore. Egyptian side dishes are irresistible and deserve your attention.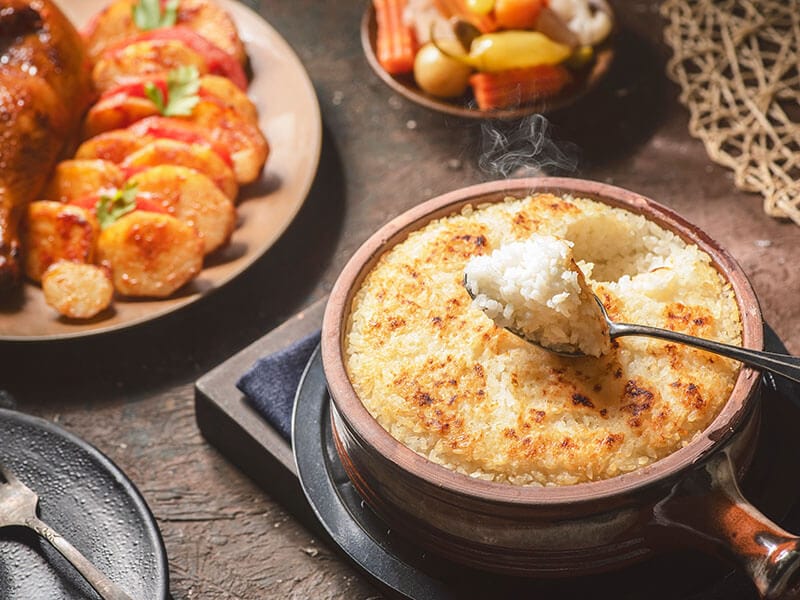 After you finish the Egyptian baked pasta, how about trying Roz Maamar–Egyptian baked rice? This sweet dish requires short grain rice, a type of plump and sticky rice.
Roz Maamar can be translated to "loaded rice" or "rich rice". It's an authentic Egyptian dish though no one knows exactly about its origin. Normally, Egyptians make Roz Maamar in a fireweed oven and serve it side by side with a meat dish.
Besides the rice, butter, sour cream, and beef broth also play an important part in a crispy and tender Roz Maamar dish.
Roz Maamar is not difficult to make at all!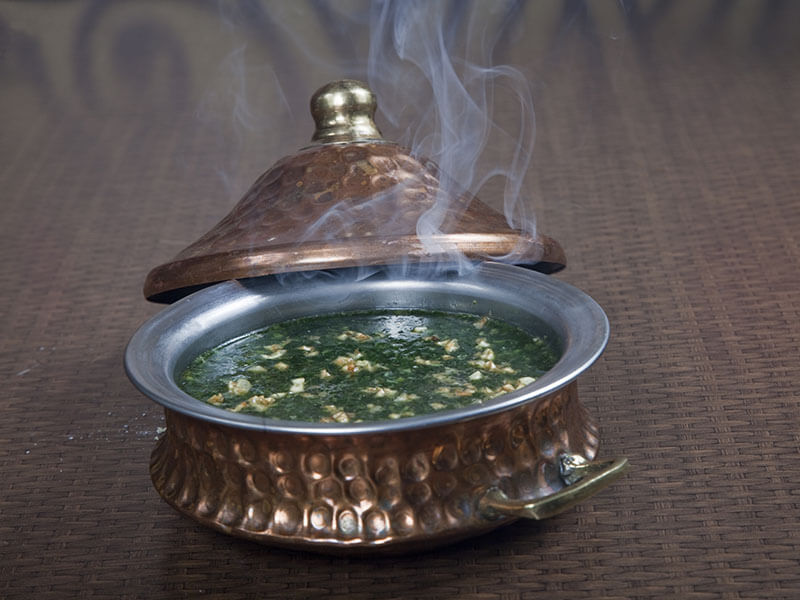 Molokhia is an Egyptian green soup that dates back to the Pharaonic era. It has a number of alternative names, including Mulukhiyah, molokheyya, or Saluyot. Molokhia is also a well-known dish in the food culture of the Philippines, the Middle East, and North African countries.
However, many people believe that ancient Jewish priests were the first ones who prepared the Molokhia dish. About the dish's name, while Molokhia is an Arabic word meaning "royal", its English name should be Jew's (or jute) mallow.
While the local people in Cairo love to use lamb to cook the dish, chicken or rabbit are also great alternatives. Alongside the Molokhia plant and the meat, this dish also requires a couple of other vegetables and seasonings.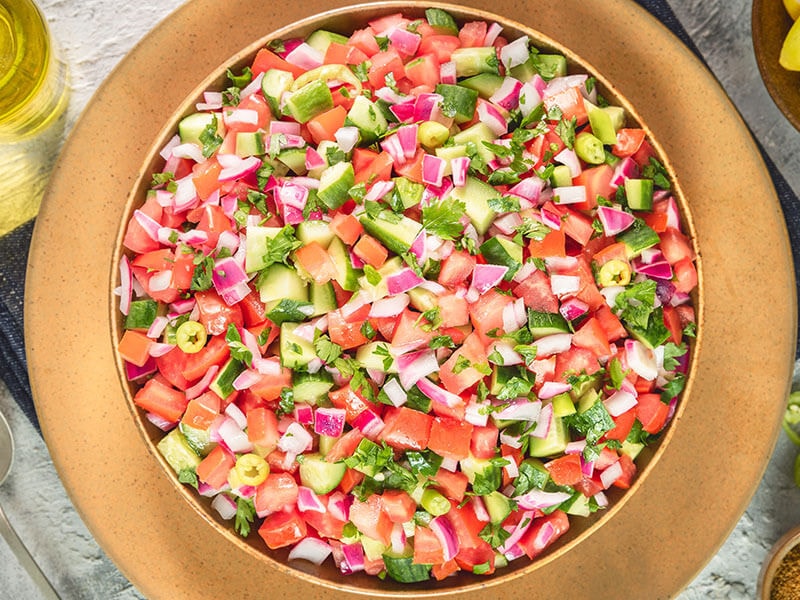 Having a salad as a side dish not only adds deliciousness but also makes your whole meal more nutritious. Salata Baladi is a popular salad dish in Egypt that has cucumber and tomato as the main ingredients. You can also add other vegetables such as lettuce or paprika.
You can understand the name "Salata Baladi" as "countryside salad" since "Baladi" means "my village", "my country" or "my nation". This summer salad dish is delightful and very basic, explaining why Egyptians serve it in every meal.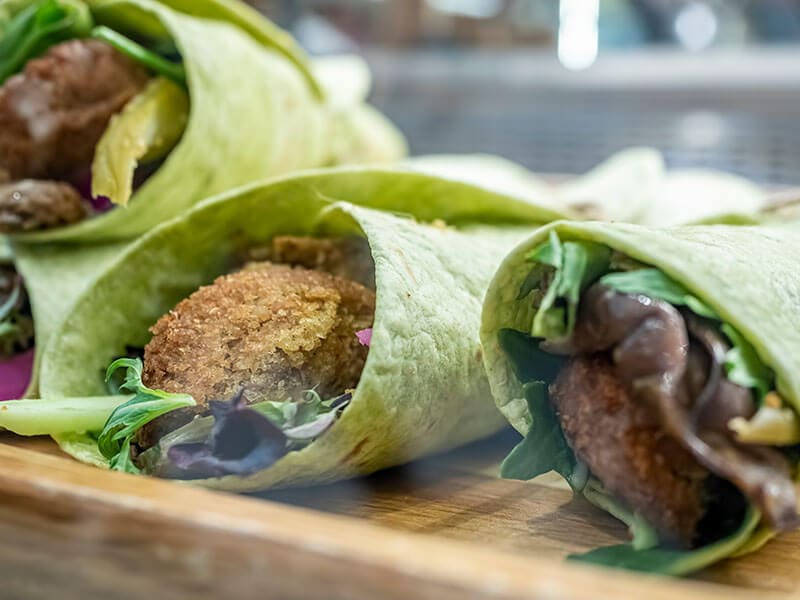 Shawarma is a type of popular sandwich wrap recipe that comes from the Ottoman Empire. It's a very popular street food in many Middle Eastern countries, especially Egypt. The Arabic name "Shawarma" means "turning", referring to how to roast a stack of meat slices for the delicacy.
Normally, people use a variety of meat to make the dish, such as lamb, turkey, or chicken. Shawarma can be served as a snack or a side dish at lunch. The meal has a strong Egyptian flavor, but a yogurt sauce may complement it even more.
Sweet Egyptian Desserts That Will Lift Your Mood
Egyptian desserts are awesome delicacies that I believe everyone can fall in love with. Ranging from cheese pastry to cookies and cake, the recipes below can fit any occasion when you want to impress your relatives.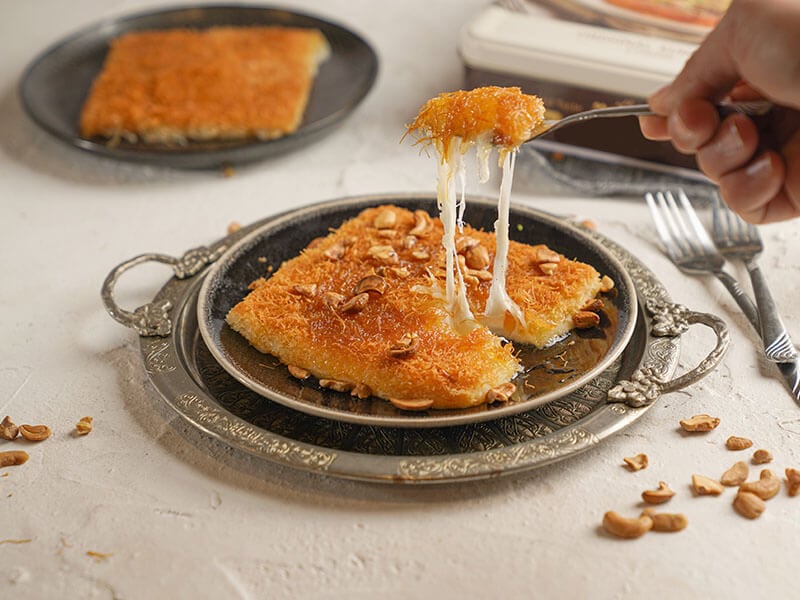 Kunafa is a trendy dessert in Egypt. To summarize, Kunafa is a cheese pastry dish that has crispy phyllo pastry, cheese filling, and sweet simple syrup. The dish has many variations, but in Egyptian style, the filling has to be extremely creamy.
Besides Kunafa, you can also call the dish "Kunafeh", "Knafeh", "Kanafeh", or "Knakeh". The name "Kunafa" may have a variety of meanings since no one is sure where it came from. Even though Kunafa is a significant dish in many Middle Eastern countries (including Egypt), sources are claiming that Nablus, a Palestine city, is its birthplace.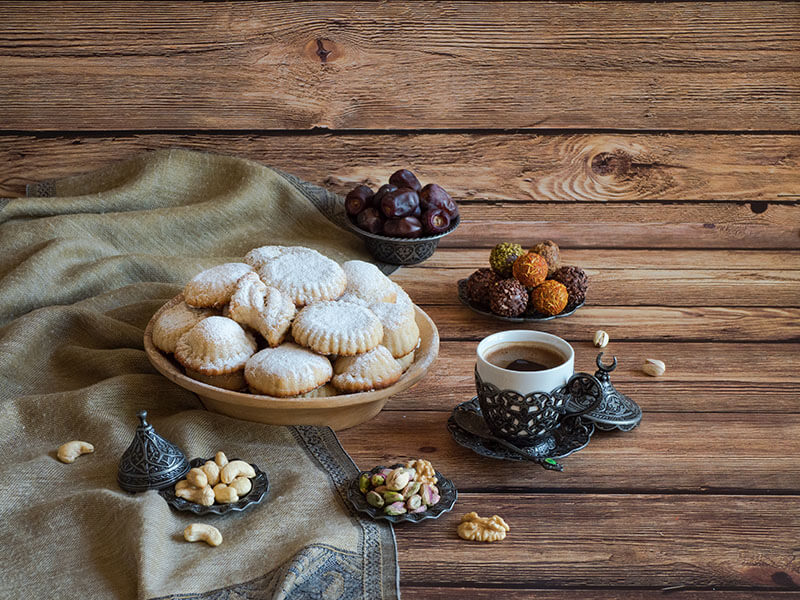 Kahk is a dessert dish that has its origin in ancient Egypt: people of old carved it on the temples and tombs' walls. About the name, "Kahk" is an ancient Egyptian word that simply means "cake".
Traditionally, people serve Kahk at special celebrations, like Muslim religious holidays (Eid al-Fitr and Mawlid or Christmas. Women usually gather to bake the dish, creating a meaningful bonding activity between neighbors.
Kahk cookies have round shapes with buttery crumbs and various fillings. Normally, the cookies are stuffed with a classic filling, the Agameya.
Agameya is a mix between honey, ghee, nuts, and other sweet but delicate ingredients. You can even make walnuts-filled or almonds-filled Kahk if you are in the mood. And don't forget to add powdered spices for a stronger flavor.
This quick tutorial may help you perfect dozens of Kahk cookies.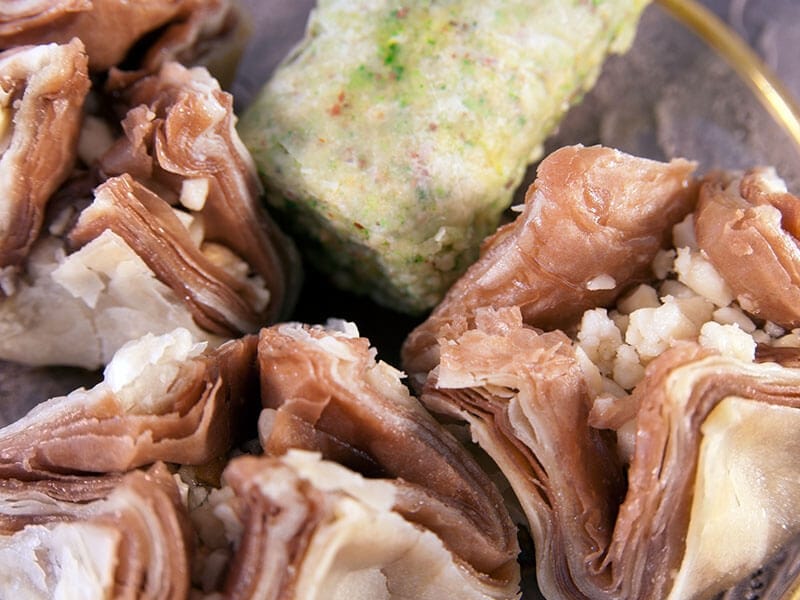 Egyptian desserts are full of pastry desserts. Among all of those pastry delicacies, Baklava shouldn't be forgotten. Different from Kunafa, which is also a layered pastry dessert with only cheese between the pastry, Baklava has a very diverse and rich filling.
The pastry layers of the dish are very flaky. Egyptians often fill them with sweet syrup and spiced walnuts. If you come to Egypt during Ramadan, it's not difficult to see Baklava on the table.
Even though there are many variations, people usually use butter, nuts, and coconut for the filling. The dish originates from the Ottoman Empire, which ruled Egypt for centuries. There are also debates about the name "Baklava" about whether or not it came from Mongolian or Turkic.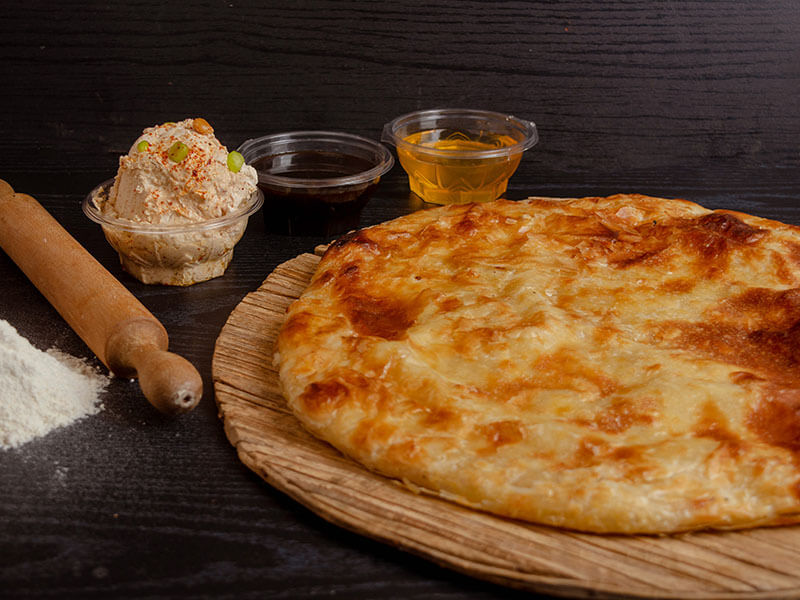 Another layered pastry dish that I want to introduce is Feteer Meshaltet. As you may wonder about the difference between Feteer Meshaltet and the other layered pastry, well, it is all about how the layers are made from flour dough instead of phyllo pastry.
The dough pastry will then be coated in cooking oil and greased, leading to a texture that resembles a western pizza! The filling of this dish can be sweet or savory, but ghee is the essential ingredient that you don't want to miss.
The dish dates back to ancient Egyptian times when people made this dish to offer it to their gods. The name is Egyptian Arabic which can be translated into "cushion-like pie".
If you visit an Egyptian family, they will probably serve you Feteer Meshaltet because that's how Egyptians show their hospitality!
You can try making Feteer Meshaltet with your family!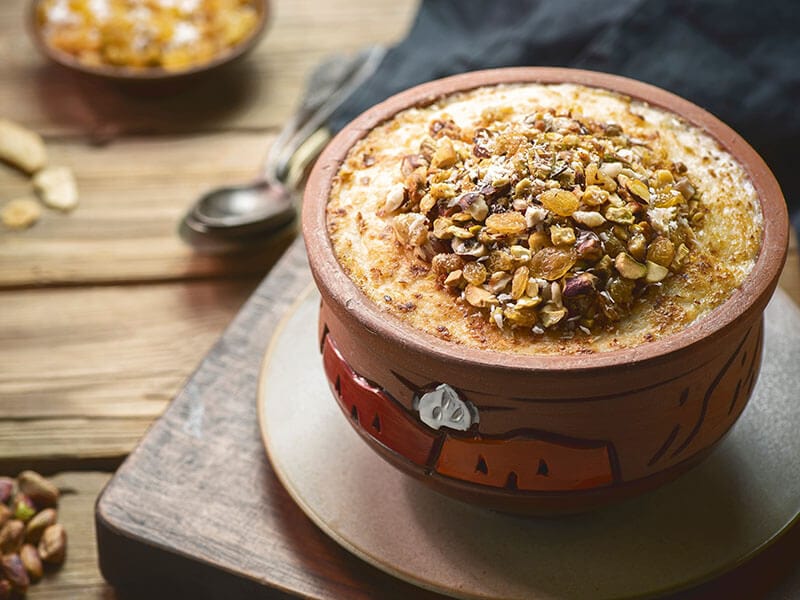 Traveling to Egypt, you don't want to miss the chance to try Om Ali–the well-known traditional Egyptian bread pudding. In addition, it's also an adored dish in Doha and Qatar food culture. Its main ingredients are puff pastry, raisins, walnuts, etc.
The history of this dessert is quite complicated since it's related to the death of Shajar al-Durr, a powerful woman and the wife of the last Sultan of Egypt's Ayyubid dynasty.
The execution took place in the 13th century. Later, the wife of the first Mamluk sultan, Om Ali, asked for a dessert to celebrate it, giving rise to this delicious dessert.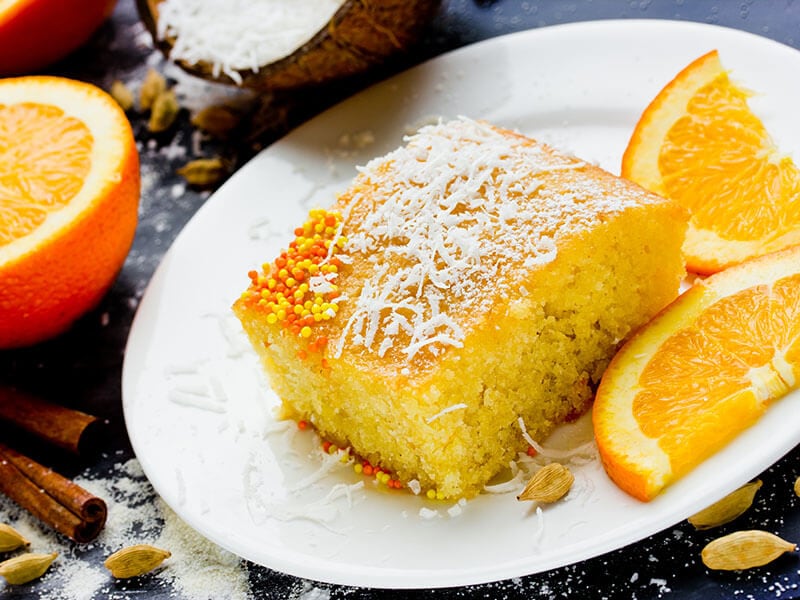 Basbousa is also a popular dessert that has its origin in the Ottoman Empire. People believe that the name "Basbousa" came from an Arabic verb, "bas" for the action of blending. The cake got the name because that is also how people prepare it.
The first step in making Basbousa is to blend the semolina flour with other ingredients. While the main parts of the dish are only the cake and the syrup, the toppings (like nuts) can raise Basbousa's tastiness to a whole new level.
If you are a fan of sweet cake with a soft texture, try to make Basbousa!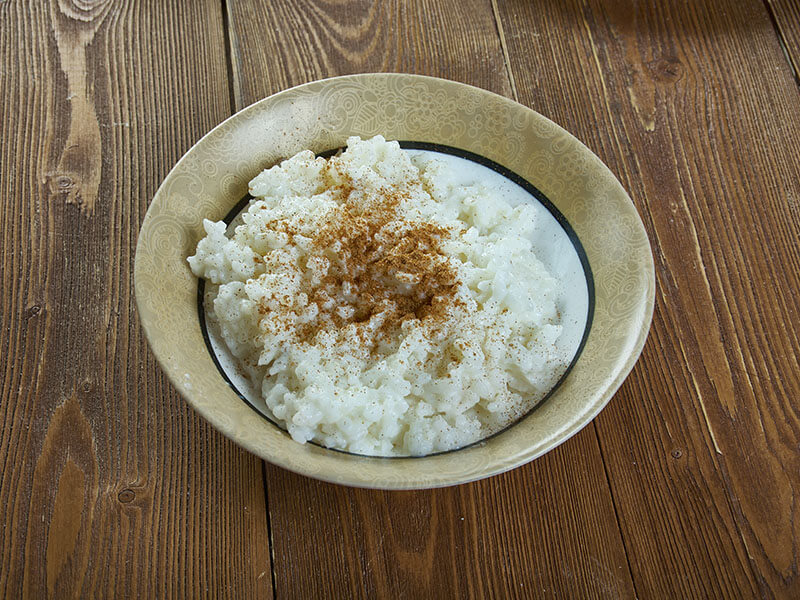 Roz Bel Laban is a literal and exact name for Egyptian rice pudding. The term is Egyptian Arabic, with "Roz" meaning rice and "Laban" milk. Therefore, you can regard Roz Bel Laban as "rice with milk", which pretty much sums up the dish.
Rice pudding is part of many prominent cuisines and cultures worldwide, from the Middle Eastern to Southeast Asia and Europe. However, Egyptian Roz Bel Laban is still very distinctive with the appearance of Egyptian short grain rice.
Why Don't You Prepare Egyptian Foods For Today's Meals?
From the list above, you must know all too well that Egyptian food recipes can be perfect choices for any meal in a day. From an energized breakfast with Ful Medames to a fulfilling dinner with Hamam Mahshi, I promise you will taste the delicacies all day long.
On the other hand, it's not an exaggeration to claim that Egyptian foods are very nutritious and diverse. Even if you are trying to lose weight or you need to maintain a vegan diet, you will find the recipes that fit your requirements.
If you find this article helpful, don't forget to leave comments and click on the share button. The next time your friends complain about not knowing new recipes to try, just send them this wholesome list!