Delicious and creamy, these easy cream cheese appetizers are beyond heavenly. With various options for you to discover, I'm sure you will collect many finger-licking delicacies for your family after reading this post.
Cream cheese is not a new ingredient in your meals; however, are you sure that you have known all the delectable appetizers to utilize this excellent component? Let this post make this task easier for you. Check this out now to find the answer!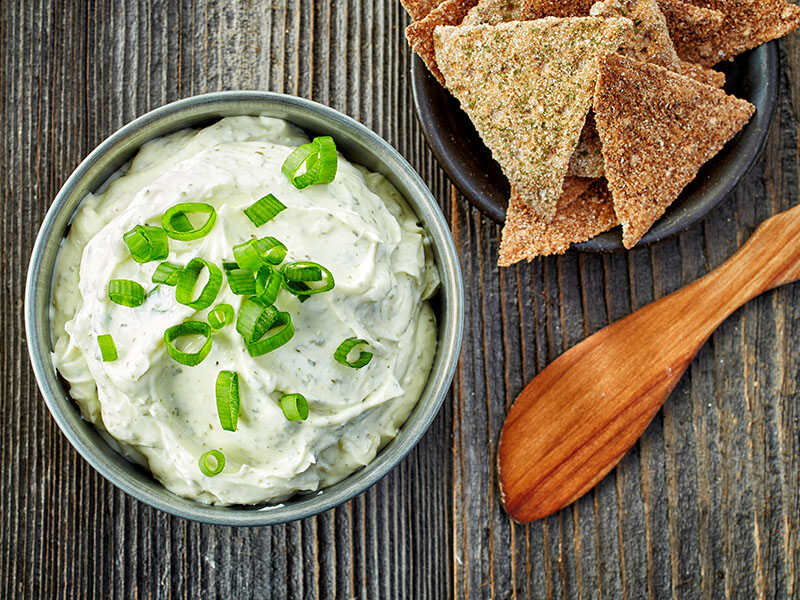 Cream Cheese-Based Delicacies To Start Off Your Meals
There are various appetizers made with cream cheese that you can consider, but which recipe is sure to be tasty but straightforward to make? Let's dive in and learn more about these ideal options.
Total time: About 35 minutes.
How about making a fun twist on traditional deviled eggs with jalapeno cream cheese to make your appetizer more addictive? Interesting, right? This ingredient not only adds creaminess to your filling but also gives your dish a slightly spicy taste.
To make this delight, you have to prepare hard-boiled eggs first. After that, remove your egg yolks and combine them with other ingredients, including yellow mustard, mayonnaise, and jalapeno cream cheese, and blend well.
Just put your filling back to the egg whites; you will have a hearty appetizer to serve. Don't forget to garnish your delicacy with cayenne pepper or paprika to enhance your experience.
There is no reason to procrastinate on making this jalapeno cream cheese deviled egg right now!
Total time: 3 minutes.
Let's continue the list today with one of the most versatile dips made with cream cheese. Once biting, you will sense the sweetness of pure fruit peach jelly and the tanginess of cream cheese from this liquid goodness.
But this appetizer can't get the best result without adding pepper relish. This component gives your dip a spicy flavor, making your dip more irresistible than ever. It's not exaggerating to say that this cream cheese dip is an explosion of flavor, right?
Don't worry if spicy food is not your favorite. You can freely change the level of spiciness depending on your preference by adjusting the amount of pepper relish.
With a creamy and spreadable texture, this deliciously melt-in-your-mouth dip goes perfectly with your crunchy cracker. You can also make this delicacy in advance for later. It's good in the refrigerator for one to two days.
Total time: 30 minutes.
Want to impress your friends at the next gathering? Give this yummy crescent roll starter recipe a chance to help you overcome this challenge easily. Coming out with a golden brown color, these roles are bursting with flavors.
The crunchiness of the crust is the first thing you can sense about this delight. After that, you will feel the creaminess of cream cheese and the characteristic sweet-tart flavor of cranberry sauce.
The addition of fresh thyme leaves also gives these rolls an earthiness with a lemony hint. Feel free to add some orange zest if you want to lift up the overall flavor of your delight. The leftovers can be good within 3 days if stored in the fridge.
Total time: 14 minutes.
Among the best appetizers made with cream cheese, it is a must to learn about this iconic tortilla recipe. It is easy to prepare and needs only some simple components.
What you need to do is to spread your creamy cream cheese on top of tortillas and sprinkle them with some seasonings for a good taste. Shape your bites, fry your treat for about 1 to 2 minutes, and serve.
This recipe uses plain flour tortillas as the main base. However, feel free to substitute other flavored tortillas, such as jalapeno or sun-dried tomato tortillas if you look for a new experience.
Total time: 20 minutes.
When discussing a cream cheese-based appetizer, it is a must to learn more about hot spinach dip. When adding spinach to a salad, you will sense the slight sweetness of this ingredient. However, this baked recipe will give you a robust and acidic version of spinach.
Various dairy products, including cream cheese, sour cheese, parmesan cheese, and mozzarella cheese, play an essential role in enhancing the flavor of this dish. This excellent blend also gives this delicacy a smooth and creamy texture.
For the best quality of your experience, you should serve this food hot or warm. Primarily, you can make this dip in advance for 24 hours. When ready to serve, just bake it at the suggested temperature (350 degrees F).
Indulge your craving with this hot spinach dip right now!
Total time: 25 minutes.
If you are in the mood for baking but don't want to spend much time on this task, go for cheesy bacon bites with cream cheese since this delicacy only takes an insignificant amount of time and effort.
This recipe uses buttery crescent roll dough to make the base. All you need to do is create a cream mixture, spread it over your dough base, and bake. Be mindful that 350 degrees F is the best cooking temperature to get golden brown bites after 15 minutes.
Deriving the creaminess and tanginess of cream cheese, this appetizer also features a spicy flavor from garlic powder. Never forget to sprinkle some chopped bacon onto your dish before baking to add a crunch for your delight.
Total time: 5 minutes.
If you want something to make a significant hit with your fresh fruits, this recipe is what you need. It will show you how to turn them into an alluring appetizer with fruit that you will certainly come back for more.
Vanilla extract, cream cheese, and brown sugar are all you need to prepare for this recipe. Combine all the mentioned ingredients until you get a smooth and creamy consistency, and your dip is ready to serve.
Besides various fresh fruits, such as bananas and strawberries, you can pair this sweet dip with graham crackers or vanilla wafer cookies to suit your appetite better. Are you too busy to spend 5 minutes whipping up this finger-licking delight?
Total time: 15 minutes.
A cream cheese wonton recipe is a must-have delight to complete this list, right? An interesting thing about this treat is whether you use an air fryer or an oven for baking them, the results will always delight your taste magnificently.
However, you should make a small change. Specifically, you should bake at 400 degrees F for about 12 minutes in an oven. Reduce the temperature to 375 degrees F using an air fryer and cook for 6-8 minutes.
Cream cheese, cooked chicken, and pepper jack come together for the delicious fillings. You can also use cooked crab meat or imitation crab as a replacement for cooked chicken if you have these ingredients on hand.
Total time: 45 minutes.
Nothing can be better than preparing this bacon and cream cheese stuffed mushrooms recipe to start your party! The chewiness of the covering combined with the creaminess and smokiness inside yields a mouthwatering appetizer.
Par-baking the mushroom caps is essential to the preparation since this step helps remove unnecessary liquid after washing. Your mushrooms will be less watery yet still moist, making this dish more seriously addicting.
I think the combination of blue cheese and cream cheese is the best option for the filling in this recipe. One imparts your food a tangy note, while the other provides it with some pungency for the pronounced flavor.
This guide will help you make bacon and cream cheese stuffed mushrooms in a snap.
Total time: 14 minutes.
In only 14 minutes, which appetizer can you make to treat your family and friends? Don't hesitate to give this French quarter cream cheese spread a chance to help you win their hearts.
This delicacy begins with making the cheese layer by incorporating cream cheese, garlic powder, and Worcestershire sauce. Allow your cheese layer to settle in the fridge for at least 2 hours.
Before serving, prepare the nut mixture (including brown sugar, grain mustard, and pecans) to pour over your cheese. You will clearly feel the creaminess and sweetness in every bite of this treat. Pairing it with your crackers will double the deliciousness.
Total time: 10 minutes (plus 6 hours of resting time).
Another roll-up delicacy you shouldn't miss on this list is this ranch cream cheese roll-ups recipe. Although it only takes a few minutes to prepare, you should let them rest in the fridge for at least 6 hours and a maximum of 24 hours, making it a great make-ahead appetizer.
To make the filling, you just need to combine all the components, including cream cheese, green onions, mozzarella cheese, and mayonnaise, until they are well incorporated. The next step is to spread the mixture on top of the tortilla.
Next, you need to roll up your rolls and wrap them up to ensure that all the rolls are tight without any gaps. After chilling, just slice your roll-ups and serve.
Total time: 30 minutes.
Where are the fans of seafood? Pay attention because this crescent roll recipe with crab and cream will be your next favorite. As suggested by its name, crab meat, cream cheese, and crescent rolls are indispensable components of this delight.
To make this finger-licking crab-based appetizer, you need to create the filling first. While cream cheese gives your filling a creamy and tangy taste, green onions will boost the flavor by adding a sharp and peppery hint to it.
The next step is to place your filling onto each square of crescent roll dough. Bake your rolls under 375 degrees F for about 10 minutes to finish this cooking task. And now, let's enjoy your palatable treat!
Total time: 45 minutes.
Sausage balls are not an unfamiliar appetizer for you, right? However, the addition of cream cheese in this recipe will elevate both the texture and flavor of this delicacy, making your appetizer heartier and more enticing than ever.
Remember to allow your sausage balls to chill for a few minutes before baking. This step will help your food form the texture and don't spread after shaping.
If you accidentally make a large batch of sausage balls, don't worry since you can freeze them in the future. However, to prevent them from sticking to each other when storing them, you should place them in a baking tray and freeze them before packing.
Learn how to make cream cheese sausage balls through this instruction.
Total time: 15 minutes.
Following a healthy diet? Add this cucumber cream cheese wraps recipe to your notebook right now. This delicious cucumber starter delicacy is an excellent combination of cucumber, tortillas, cream cheese, and other things.
Regarding cucumber, I suggest you choose Persian cucumber because this type of cucumber contains low water content, making it easier for you to form the wraps. It also gives your dish a mildly sweet taste with a pronounced crunch.
A touch of fresh dill adds a depth of flavor and complexity to your food. Frozen herbs are also excellent in this case, but don't choose dried dill for any reason.
All ingredients in this recipe are vegetarian-friendly. But you can add smoked salmon, hard-boiled eggs, avocado, or grated cheese to the filling to create a preferable experience.
Total time: 2 hours 35 minutes.
This smoked cream cheese recipe is so versatile that you can serve it anytime as an appetizer or a snack. Interesting, right? At first glance, you will be impressed by the smokiness and creaminess of this delight.
First, you need to coat your cream cheese with olive oil. Seasoning your cream cheese is essential to get the best flavor. You can use onion powder or replace it with other spices, such as garlic powder, basil, or rosemary.
All that's left is to place your seasoned cream cheese under a smoker or an oven for about 2 hours and 30 minutes. The pairings for this smoked cream cheese are diverse. You can serve it with crackers or savory bagels or use it on pasta.
Total time: 2 minutes.
One of the easiest appetizers to make with your cream cheese is this cream cheese and pepper jelly dip since it only requires 2 minutes to complete. All you need to do is to place a block of cream cheese on the plate and spread pepper jelly on top of it.
Red pepper jelly not only adds a pop of color to your dip but also gives your food a sweet taste with a hint of spiciness. The dip's flavor is not overly spicy, so you can alter red pepper jelly with jalapeno pepper jelly or hot pepper jelly for a more burning taste.
Total time: 5 minutes.
Let's continue the interesting list today with dill pickle dip, a significant part of any holiday party. Cream cheese, deli ham, chopped dill pickles, and dry ranch powder mix are what you need to prepare for this recipe.
Although this recipe uses dill pickles, feel free to substitute other types, such as sweet pickles, spicy pickles, or butter pickles for this ingredient. The new flavor will please your taste amazingly.
Don't worry if you have some leftovers. This delight is good in the refrigerator for up to 3 to 5 days. You can accompany crackers, tortilla chips, pita chips, and celery sticks with this dip to satisfy your appetite.
Discover the easiest way to make dill pickle dip.
Total time: 10 minutes.
Another cream cheese-based appetizer that I would like to share with you is the salmi, cream cheese, and pepperoncini roll-ups recipe. From its name, I think you can guess all the components you need to prepare for this delicacy, right?
You can feel the chewiness of salami, the creaminess of cream cheese, and a sweet-spicy taste of pepperoncini pepper in every bite of these roll-ups.
To prepare this appetizer, you just need to spread cream cheese on top of your salami. After that, top it with some slices of pepperoncini pepper and roll them. Remember to use a toothpick to keep your salami together if you don't want them to fall apart quickly.
Total time: 35 minutes.
Jalapeno popper dip is a versatile dip you can serve with any of your favorites, such as crackers, tortilla chips, or vegetable chips. The combination of cream cheese with sour cheese and mayonnaise gives this baked dip an amazingly creamy texture.
Fresh jalapeno gives your dish a brightness with a slight level of heat. Moreover, the overall flavor of this delight is enhanced thanks to green onions, which lend your food a sharp and spicy hint.
Jalapeno popper dip is one of the most convenient delicacies on this list since it's suitable for refrigerating and freezing. You can keep this dip in the fridge for five days and in the freezer for up to 30 days to enjoy.
Total time: 10 minutes (plus 1 hour of chilling time).
What could be more suitable than preparing classic cheese balls for a party appetizer? Consisting of cream cheese, sour cheese, dried dill, and cheddar cheese, this delight will surprise your taste buds.
Let your cheese balls chill in the fridge for about 1 hour before rolling them with chopped pecans. This step will help all the ingredients in your cheese balls hold together and create firm-textured balls.
A crunchy pecan coating is necessary to enhance the texture of your results. However, if you can't stand pecans, you can replace this component with walnuts, almonds, crushed pretzels, or bacon to make it more suitable for your taste.
Follow this tutorial to make classic cheese balls as a master.
Total time: 15 minutes.
Whether you are looking for an appetizer or a main course, this recipe for cream cheese and chicken taquitos won't disappoint you. For those unfamiliar with "taquitos", it is a mouth-watering Mexican appetizer or snack containing a roll-up tortilla and a filling.
In this recipe, you will use chicken, salsa, cooked chicken, and spinach to make the filling. If you don't have chicken available in the kitchen, you can also use beef or pork as many ideal alternatives.
One of the biggest problems you can encounter while making this dish is that your corn tortilla can be cracked while rolling. To solve this issue, you should warm up your corn tortilla in a microwave for about 15 to 30 seconds before rolling.
Total time: 15 minutes (plus 1 hour of chilling time).
Have some leftover aromatic herbs in the kitchen? Try this easy homemade herbs and garlic cream cheese recipe to put all of them to good use. It's not surprising that this dip boasts a creamy and smooth consistency (thanks to cream cheese).
While fresh garlic imparts your appetizer a robust spicy taste, dried basil adds a minty flavor to your delight, making it more irresistible than ever. When the dip is ready, just spread it over your food, such as toast, crackers, and bagels, to enjoy.
Do These Cream Cheese Appetizers Make Your Mouth Water?
With these 22 cream cheese appetizers, I bet you can choose the best ideas to start your next party full of excitement. They are not only delicious but also easy to prepare and require a short time.
So what do you think about the cream cheese delicacies above? Feel free to add your thoughts in the comment section for more discussion. And don't hesitate to click "share" for more people to know about these exciting ideas. Thank you!